Little town, it's a quiet village. Couldn't help but sing that song while wondering the streets of Füssen, Germany! We got to visit this charming town on our way to the Neuschwanstein Castle. We had about an hour to explore the winding streets and that was all I needed to fall in love with this place.
On this day, I wanted an outfit that was comfortable but felt dressed up, as we were going to the famous Neuschwanstein Castle afterward and it felt like a location to dress up for. I was eager to take this skirt and boots combo out for a spin. Both are from Boohoo (skirt, boots) and the sweater is from Tobi (similar here). My raincoat is also from Boohoo and I was happy I Brought it since it started the rain a bit this morning!
---
Boots // Boohoo  Skirt // Boohoo  Sweater // Tobi (similar)  Purse // Arden Cove  Rain Coat // Boohoo
---
Show me this photo 5 years ago and I probably wouldn't believe I would have worn this skirt. It sits high on my waist and fits like a pencil skirt (though the asymmetrical flare at the bottom makes it utterly unique and fun). As a curvy woman, I've usually avoided pencil skirts because I was always convinced that they make me look pregnant or really really fat. I couldn't be more wrong! They are now my favorite thing to pair with sweaters for fall and chilly weather. Here is a similar skirt and similar boots to check out, and below are some of my other favorite items that are similar so you can build this outfit for yourself!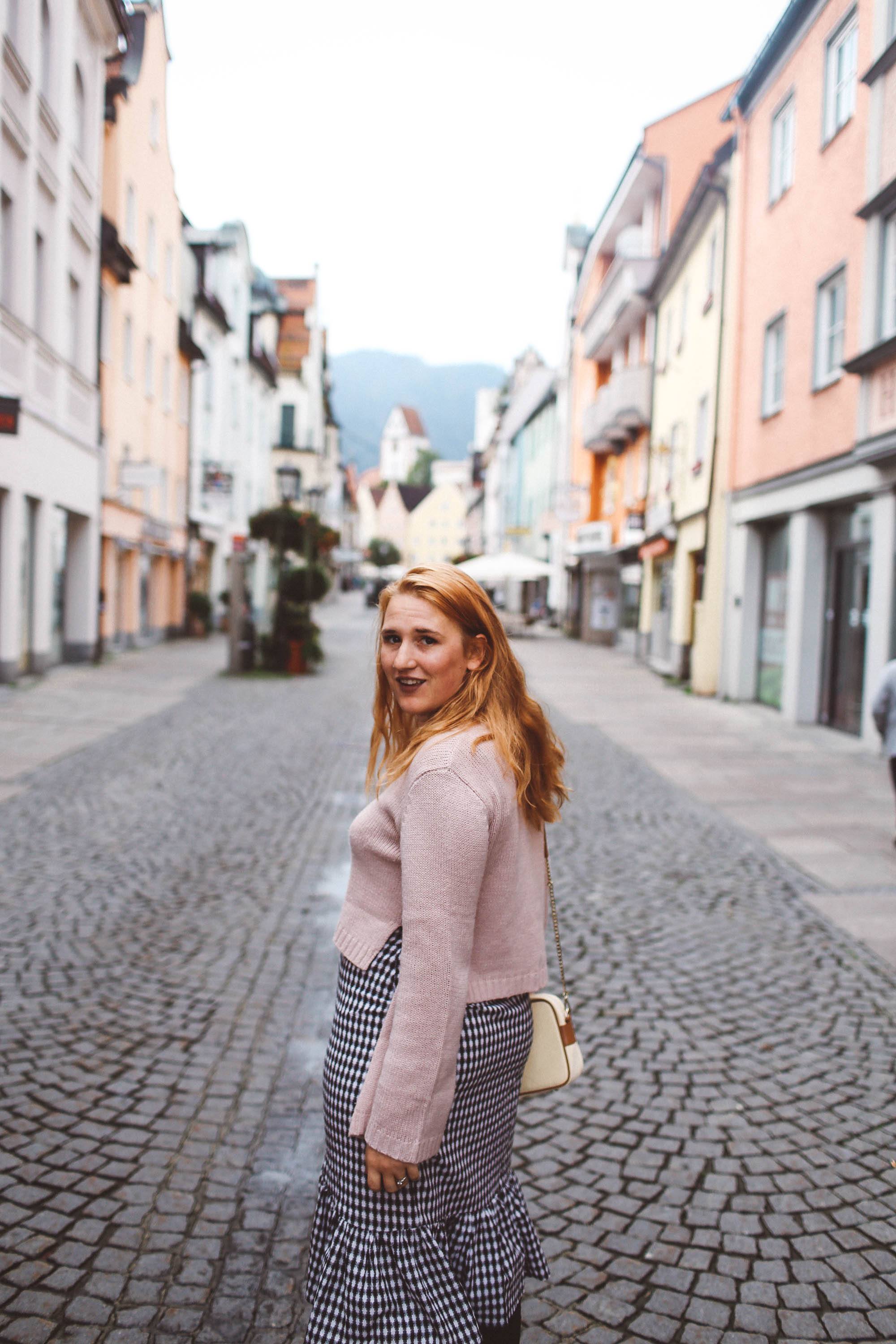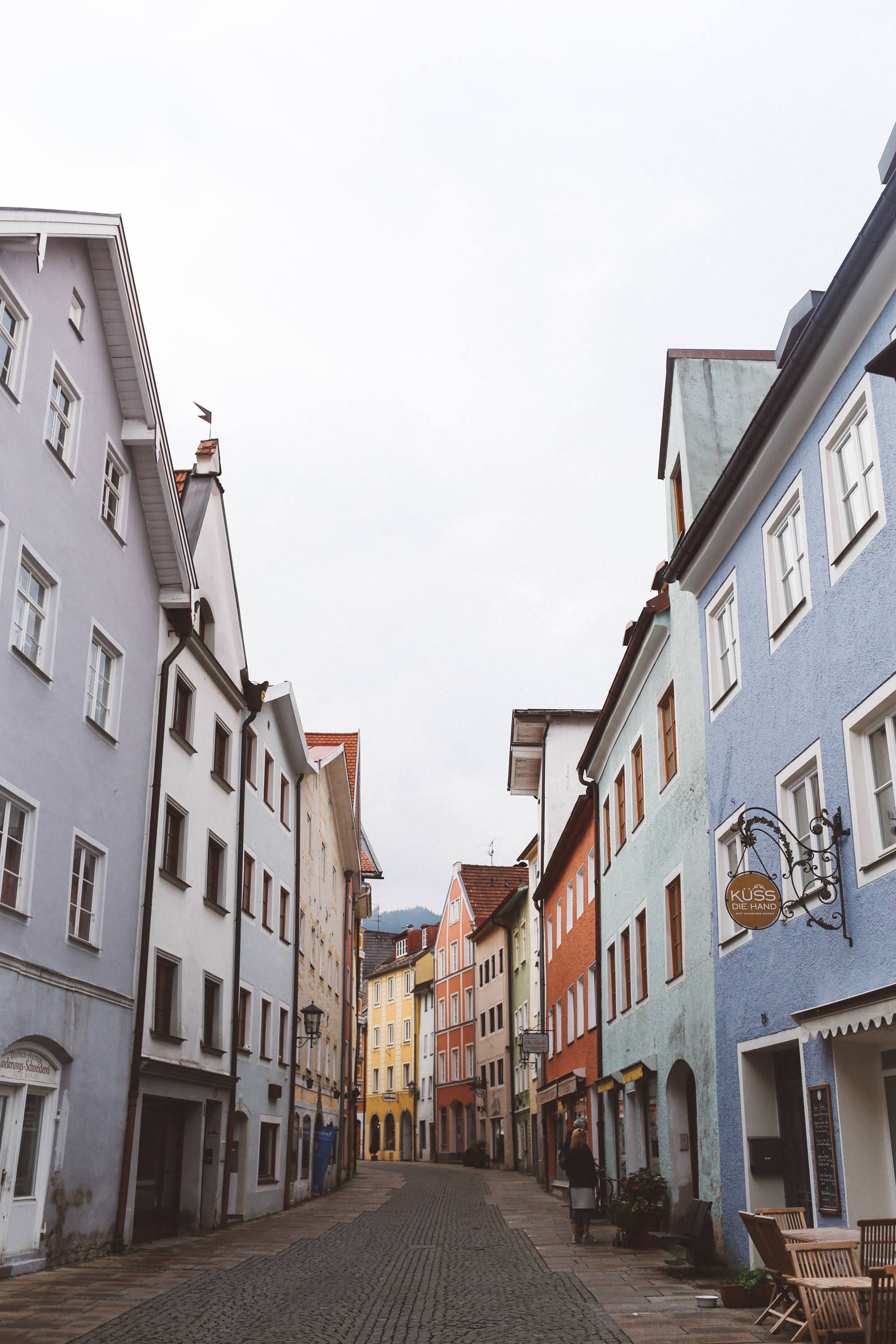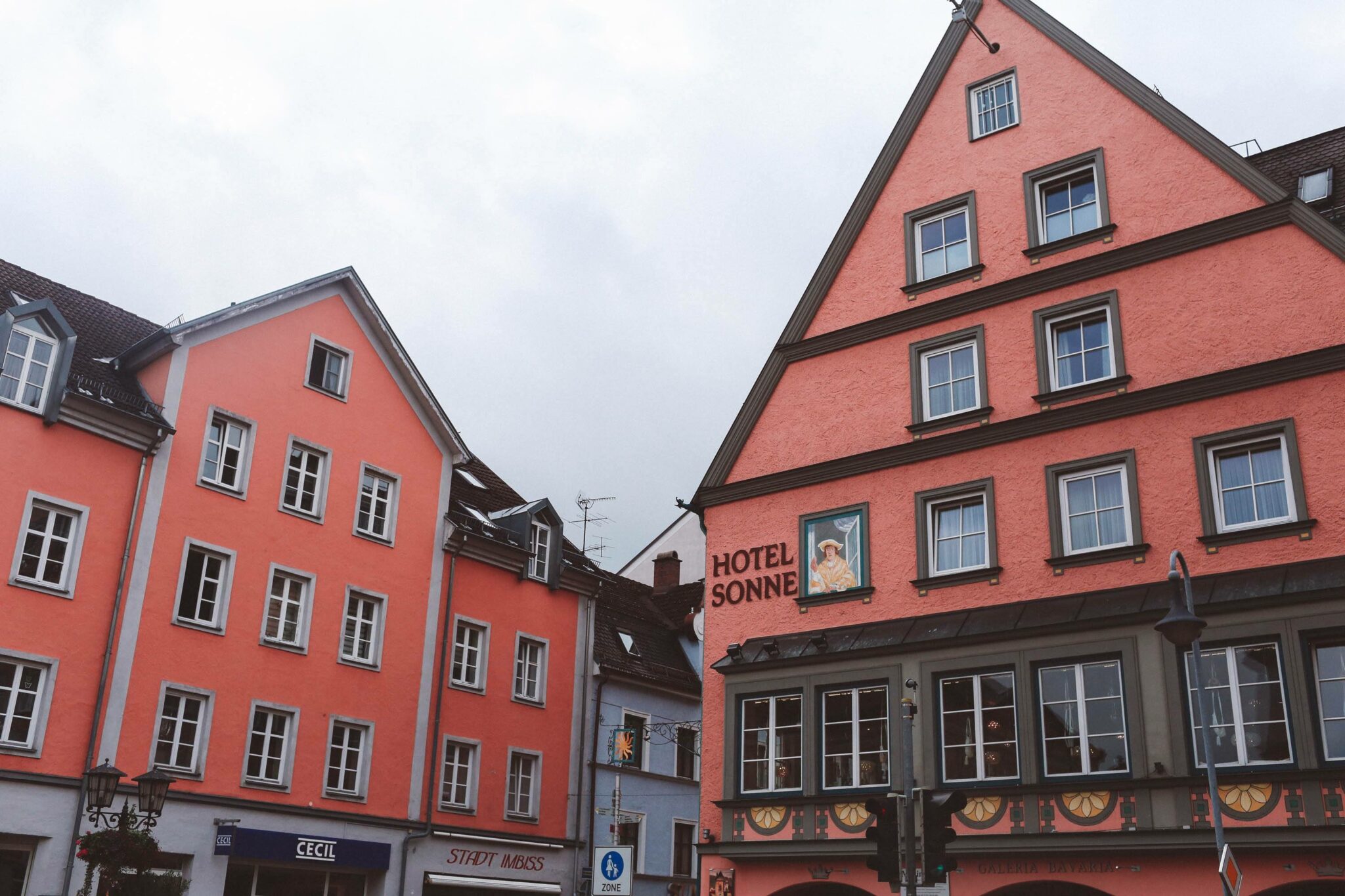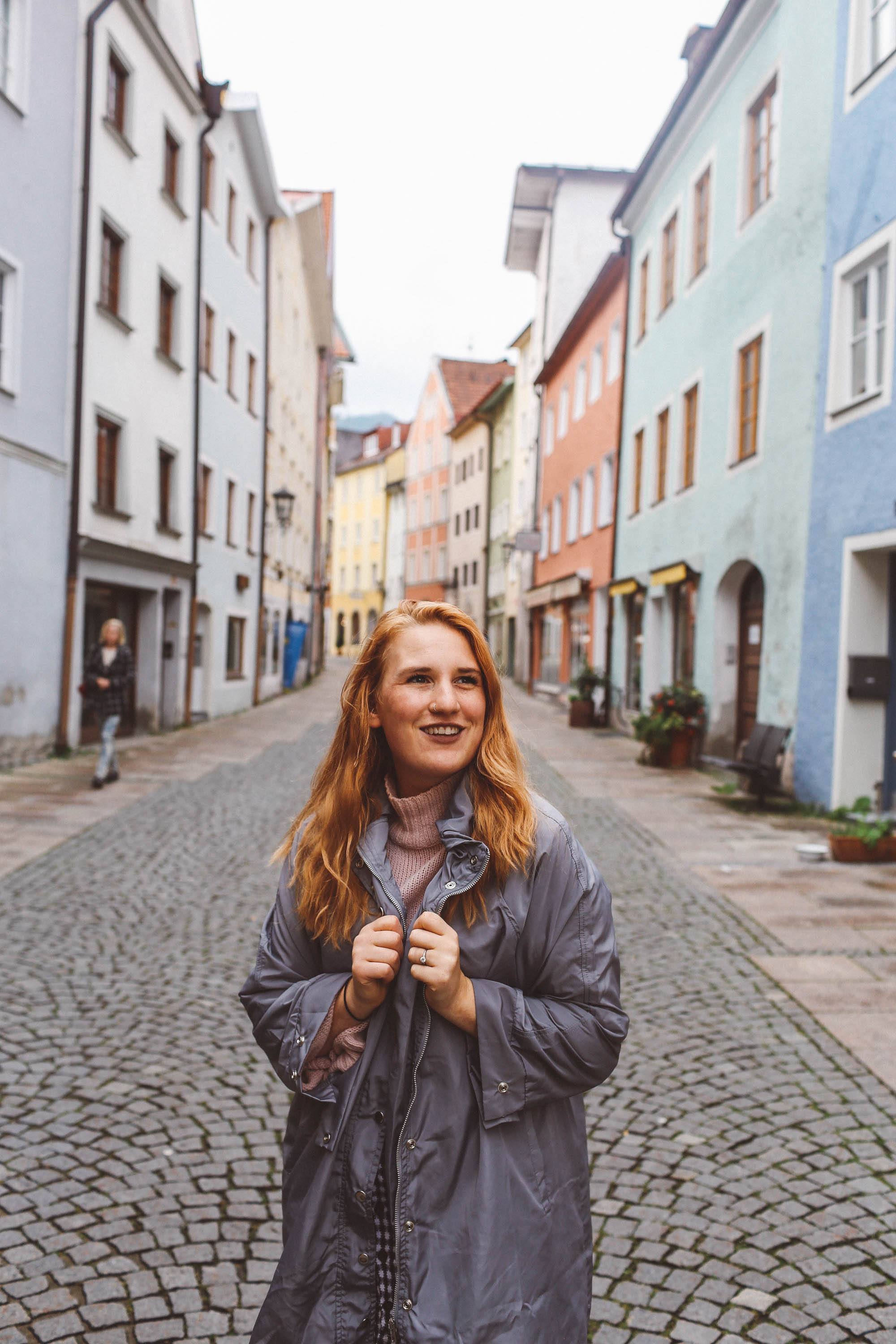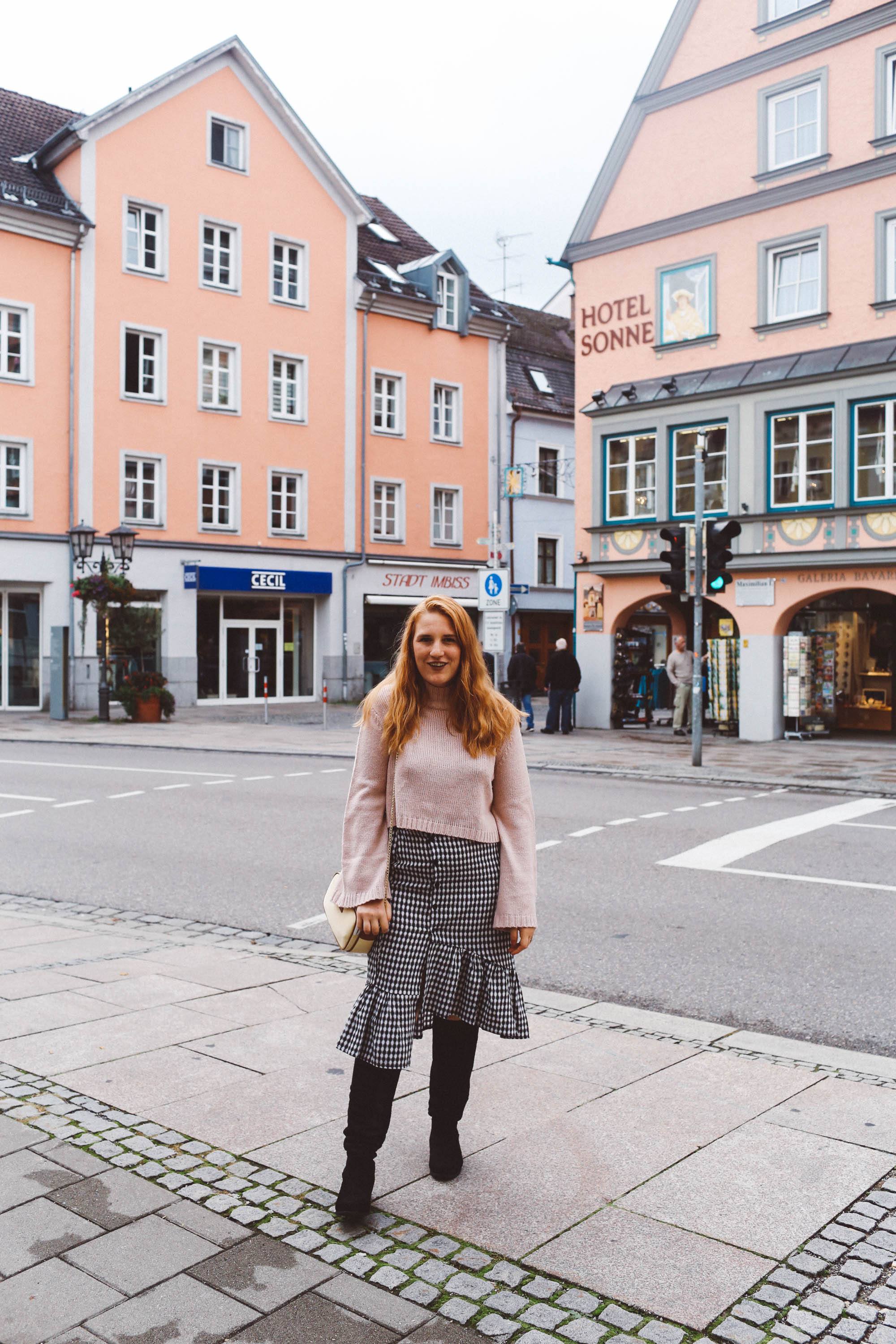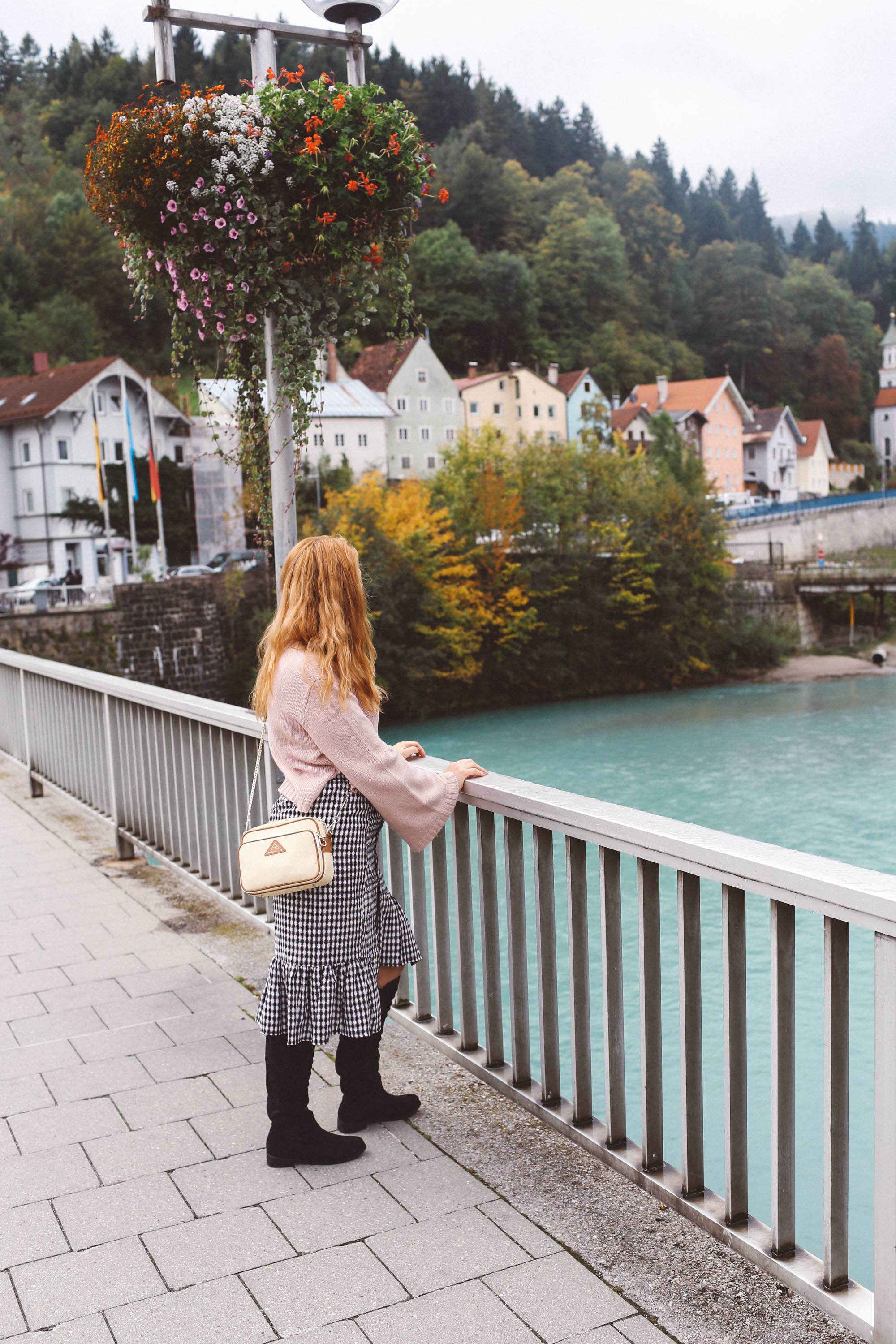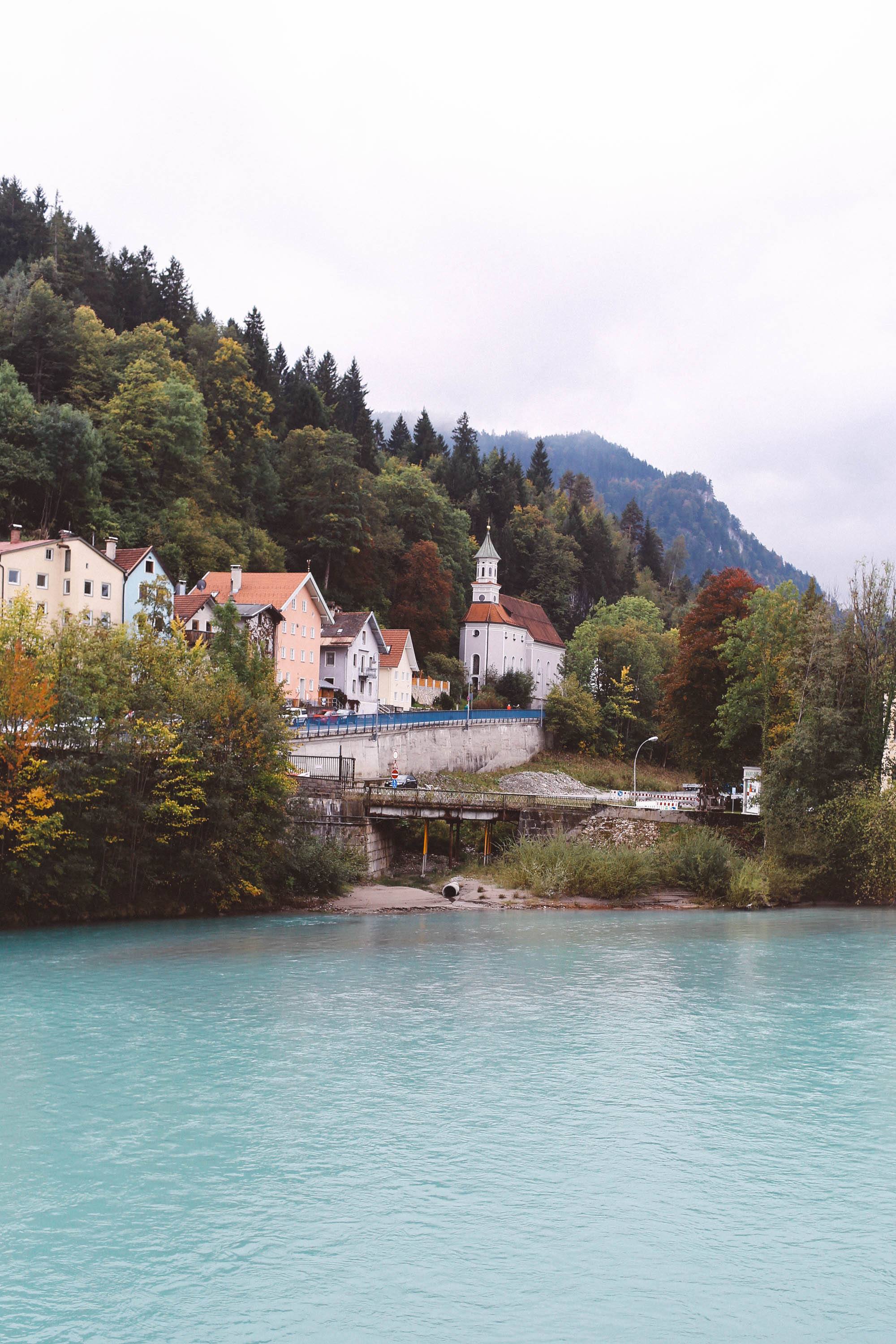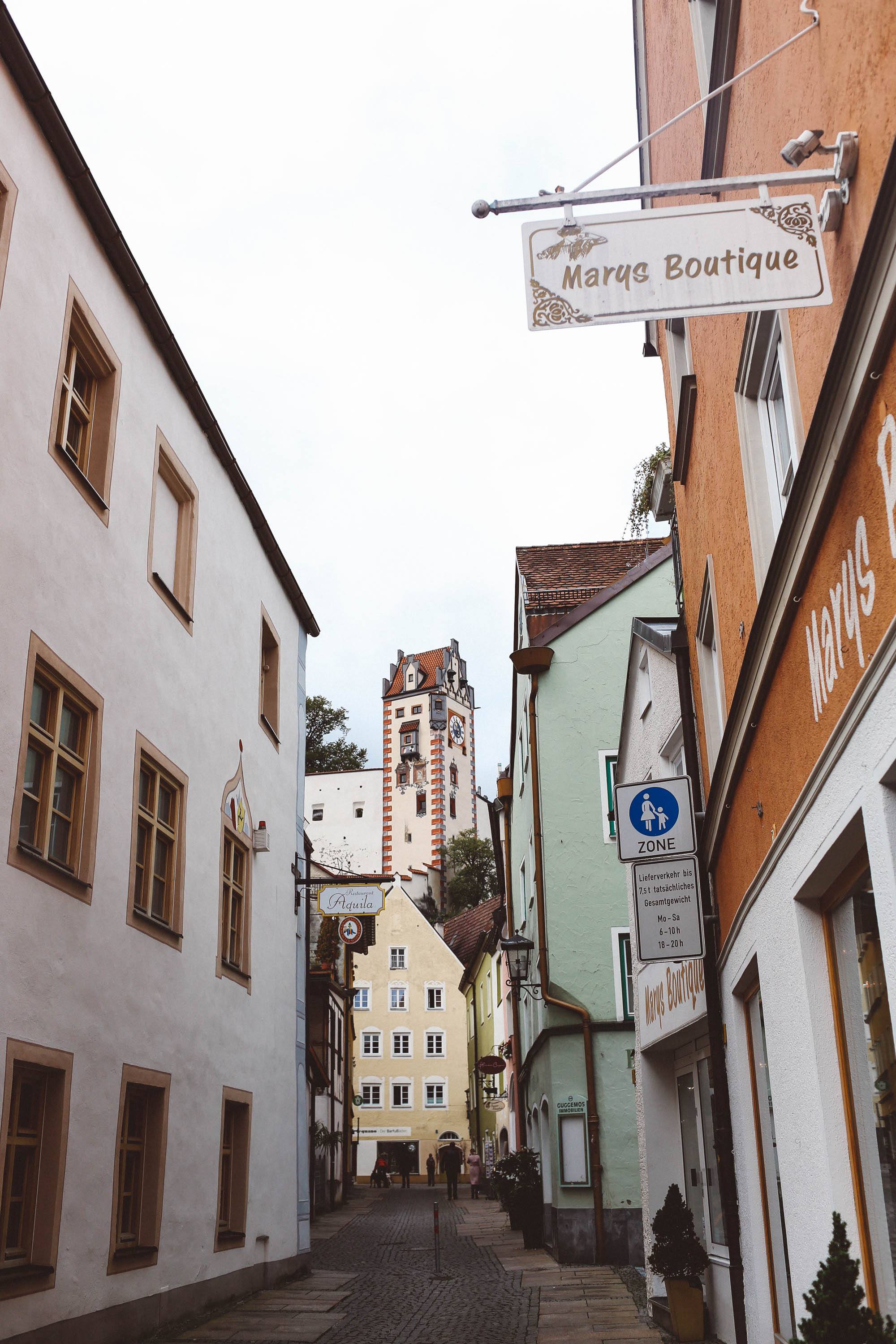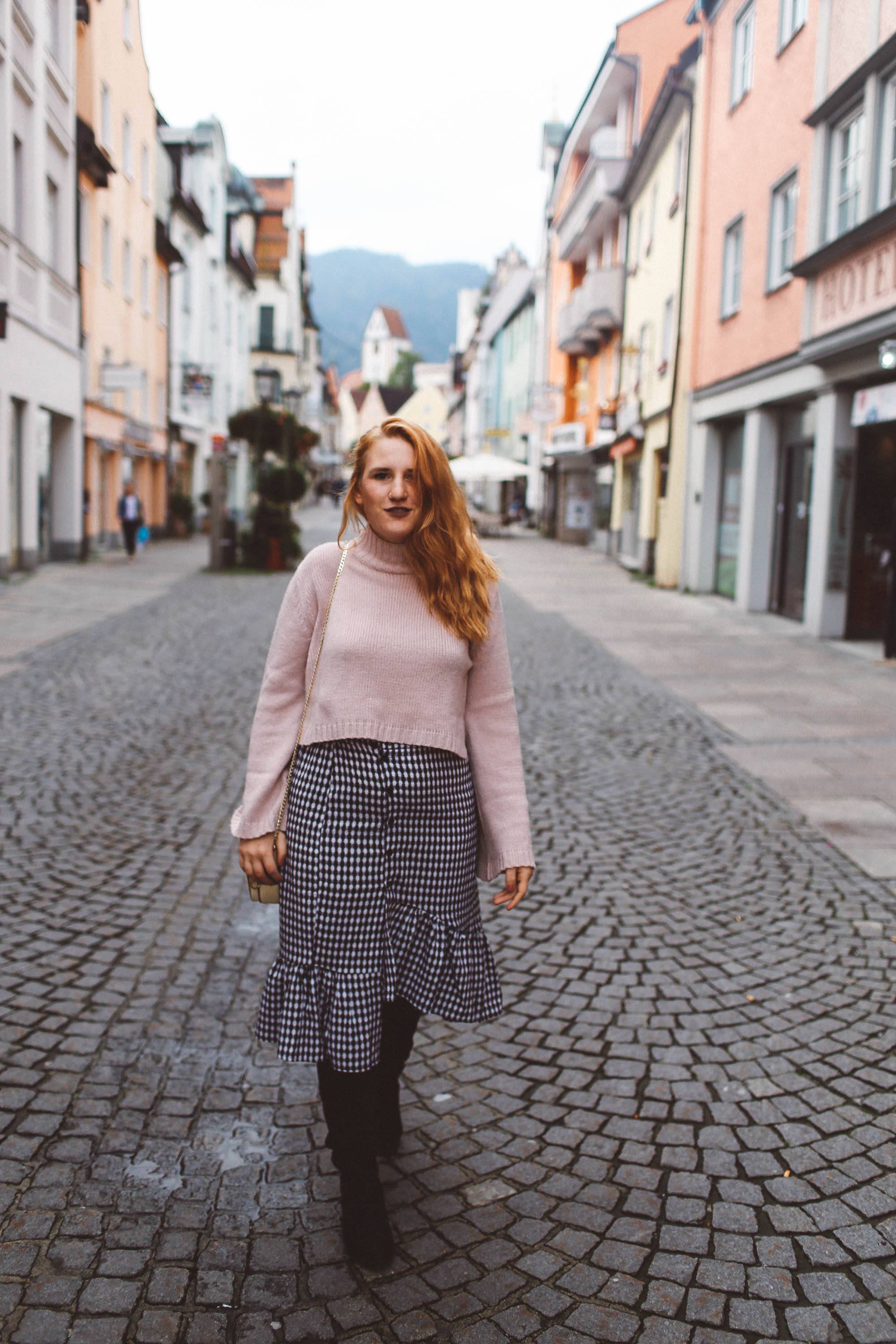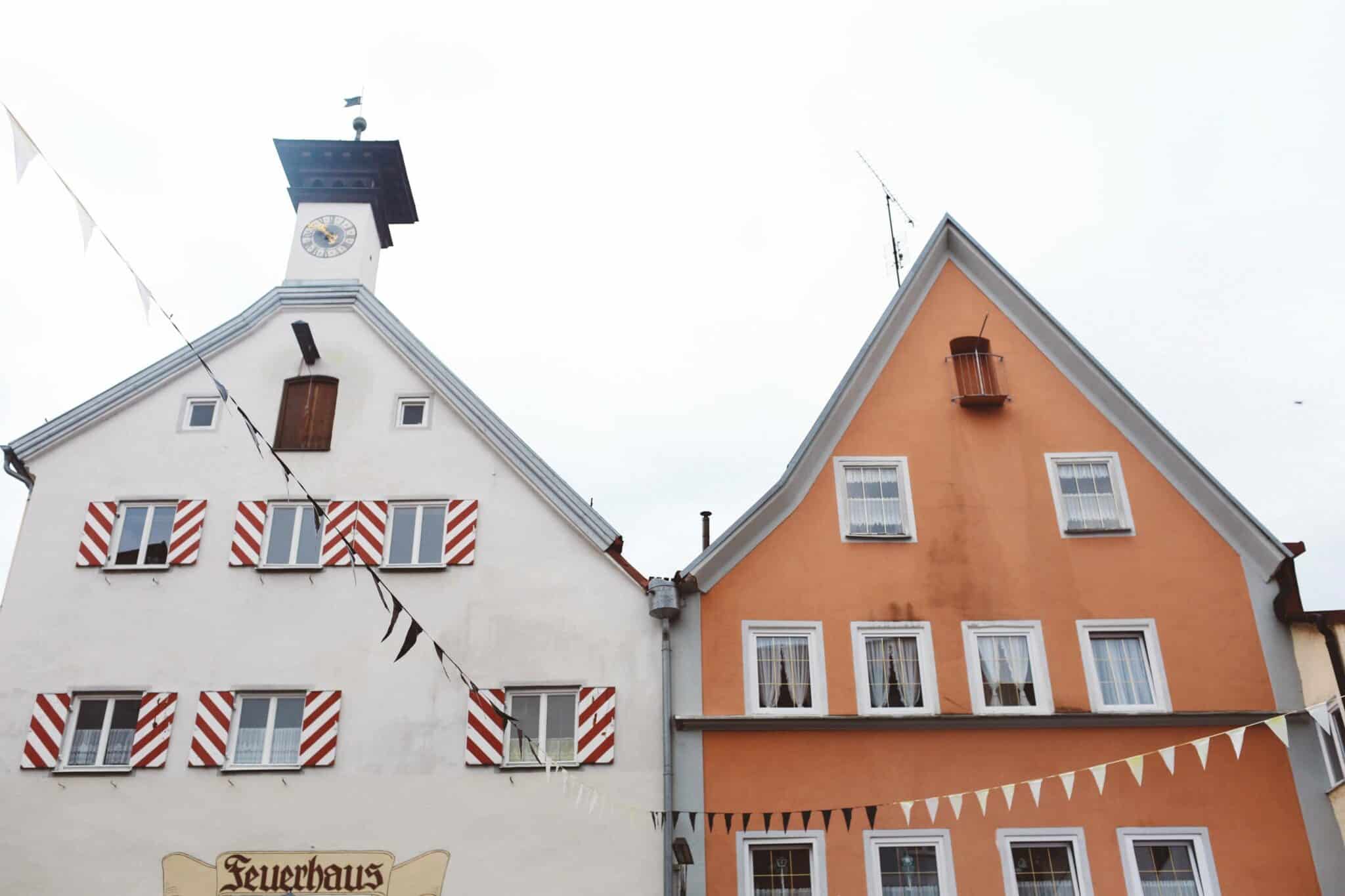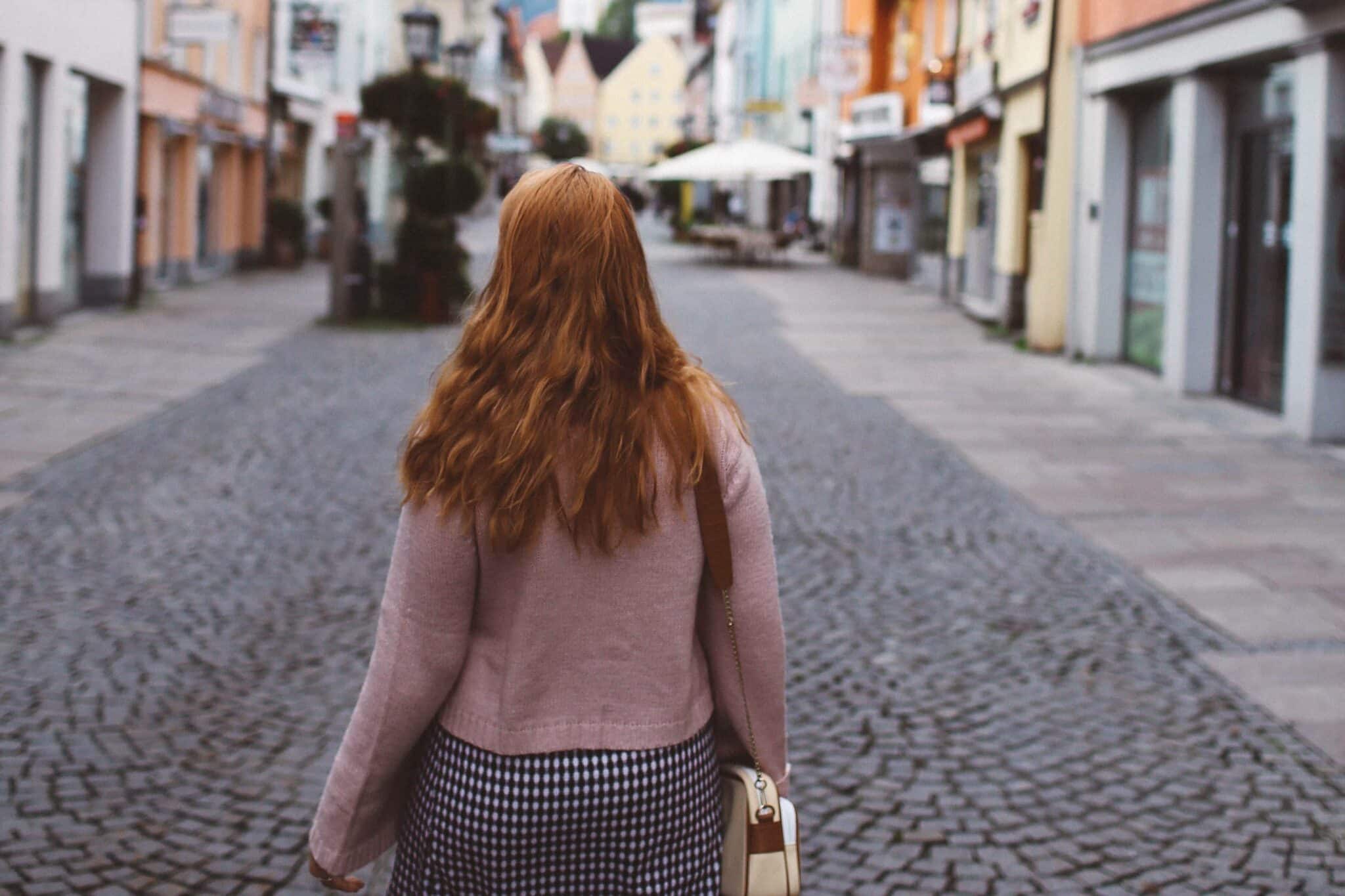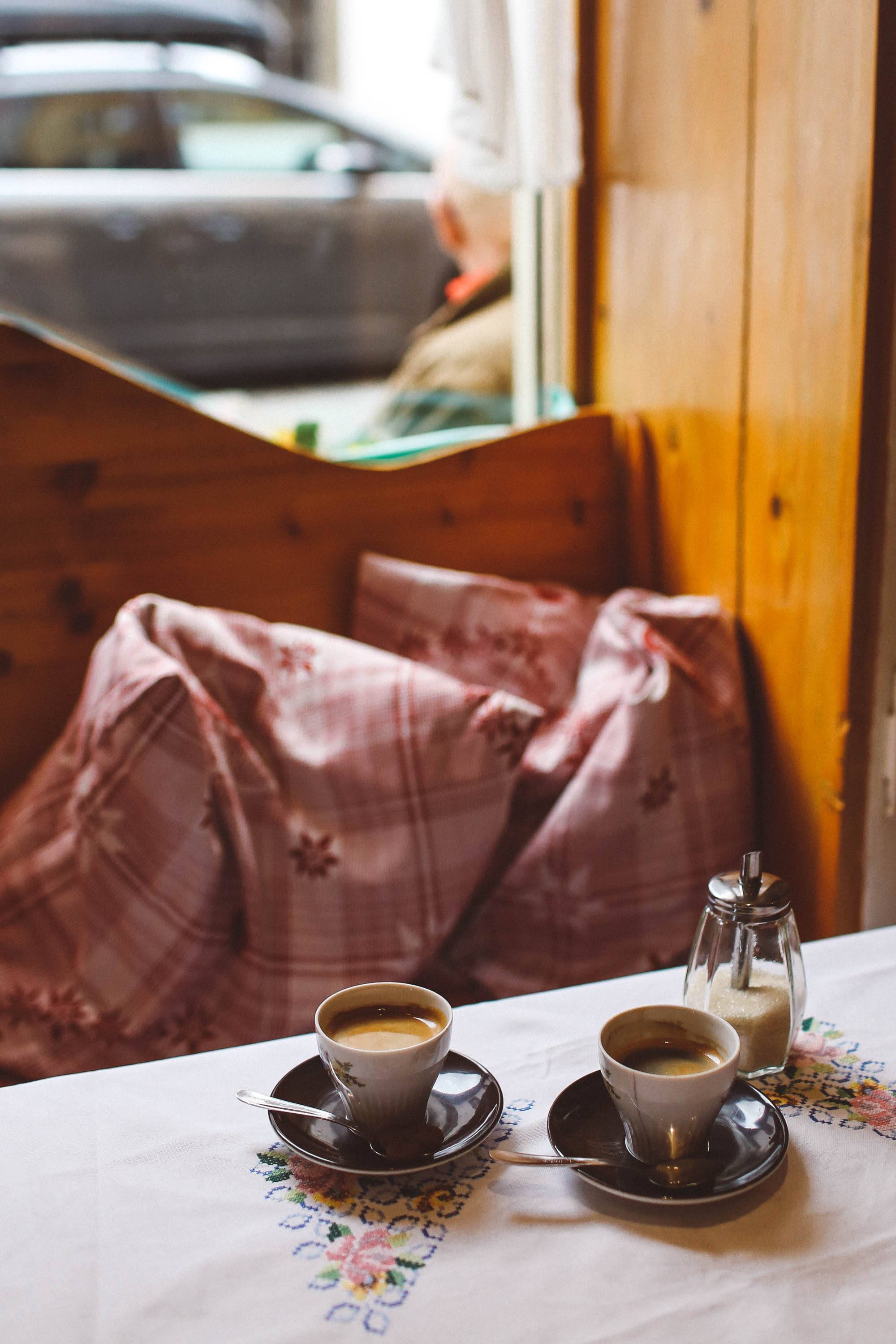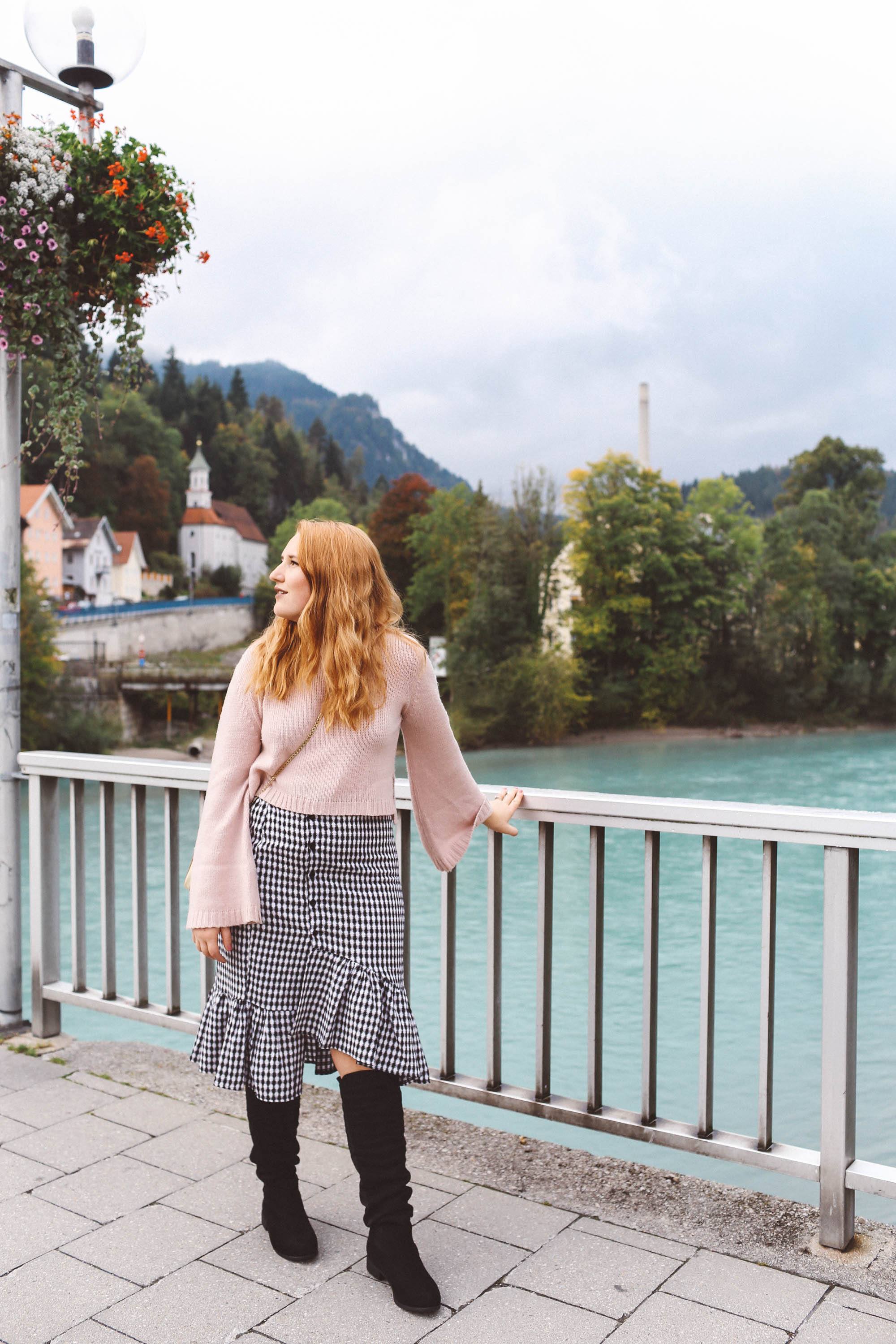 While in Füssen, we had enough time to stop at the Bio Cafe to grab espresso and sandwiches totaling about $10, so very affordable. The sandwiches were on tasty bread and the espresso was just what we needed. Make sure to stop at this cafe. Sit inside or outside, both are charming options! There are other bakeries and shopping available in Füssen, so I recommend eating a quick lunch and exploring while you are there. Make sure to wander down to the river. I'm not sure if it's because it just rained, but the water was SO blue! I loved coming in the morning when everything was more peaceful and laid back.
If you have more than a day, bring your luggage and use Füssen as your home base to explore Austria in. It's literally about 3 minutes from the border!
If you are visiting Füssen on your way to the castle and have tips to add or any questions, leave a comment below!