Lyrath Estate on the edge of Kilkenny is a dream.

After a few nights in bustling Dublin, it was wonderful to get out of the city and into the countryside for a bit. Kilkenny is about an hours drive from Dublin, so a nice, quick drive. Upon rolling up to the estate, we were immediately blown away by the red ivy creeping upwards along the old house front. Next, we were greeted by two of the three estate dogs – Reilly and Oscar (the third is Ringo).

Lyrath is just a 5-minute drive from Kilkenny town center but is set back into fields, so it's peaceful. The air is crisp and the grounds are larger, making a good walk any time of day. After checking (they had our room ready at Noon, so don't be shy about coming early) we booked slots into the Thermal Suite at the spa. It's 15 Euros per-person and worth every penny. We had both come down with colds at this point of the honeymoon and soaking in the pool and using the sauna plus steam room was just what our bodies needed. Cameras aren't allowed in the spa, so no photos, but take my word for it – the view out of the pool is stunning.

When planning our honeymoon, we made sure to sprinkle a few days in that are just for relaxing. At this point, we were go-go-go for about 6 days straight. When you are planning a long vacation, make sure to build in relaxing days are places like Lyrath so you can mentally and physically recover!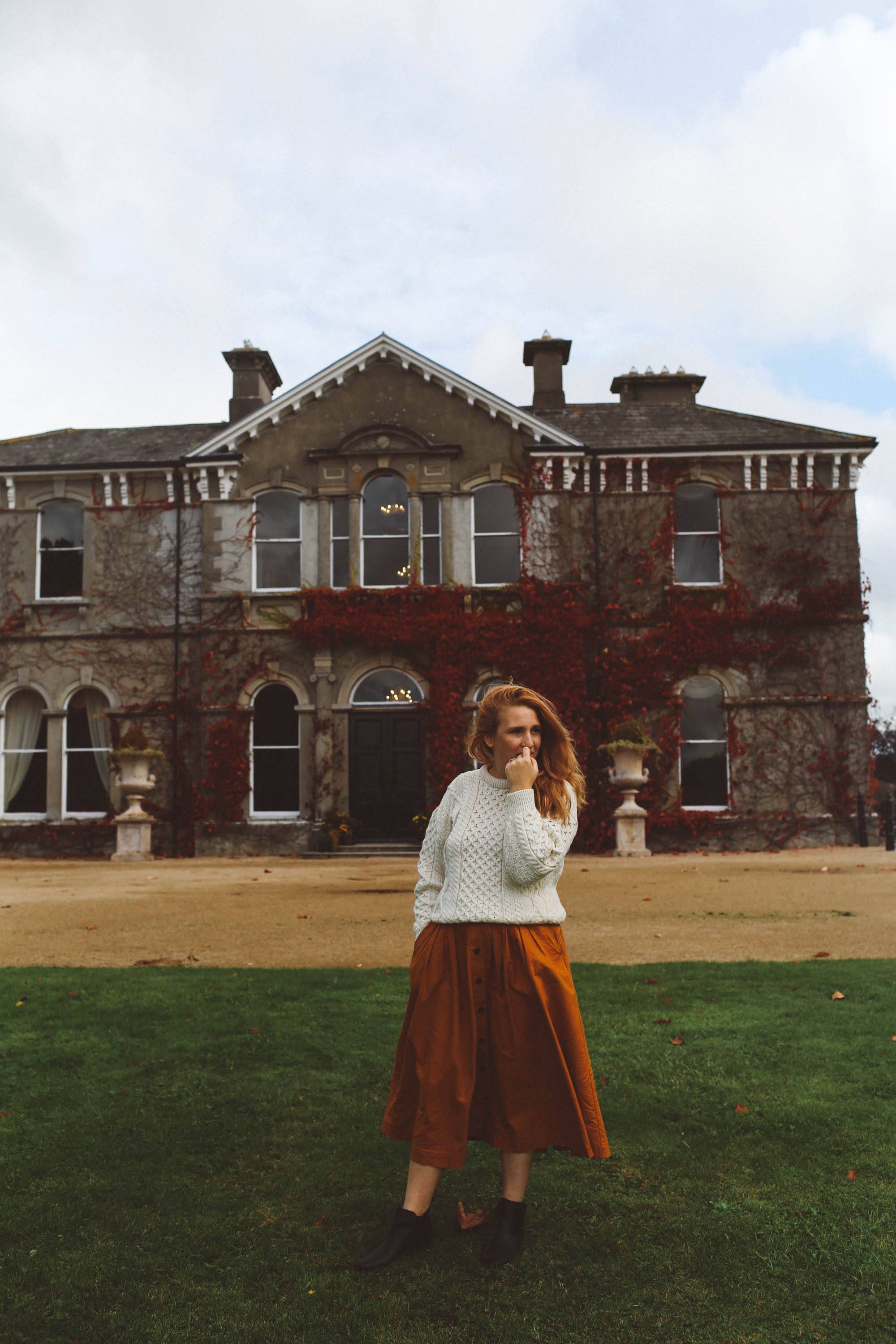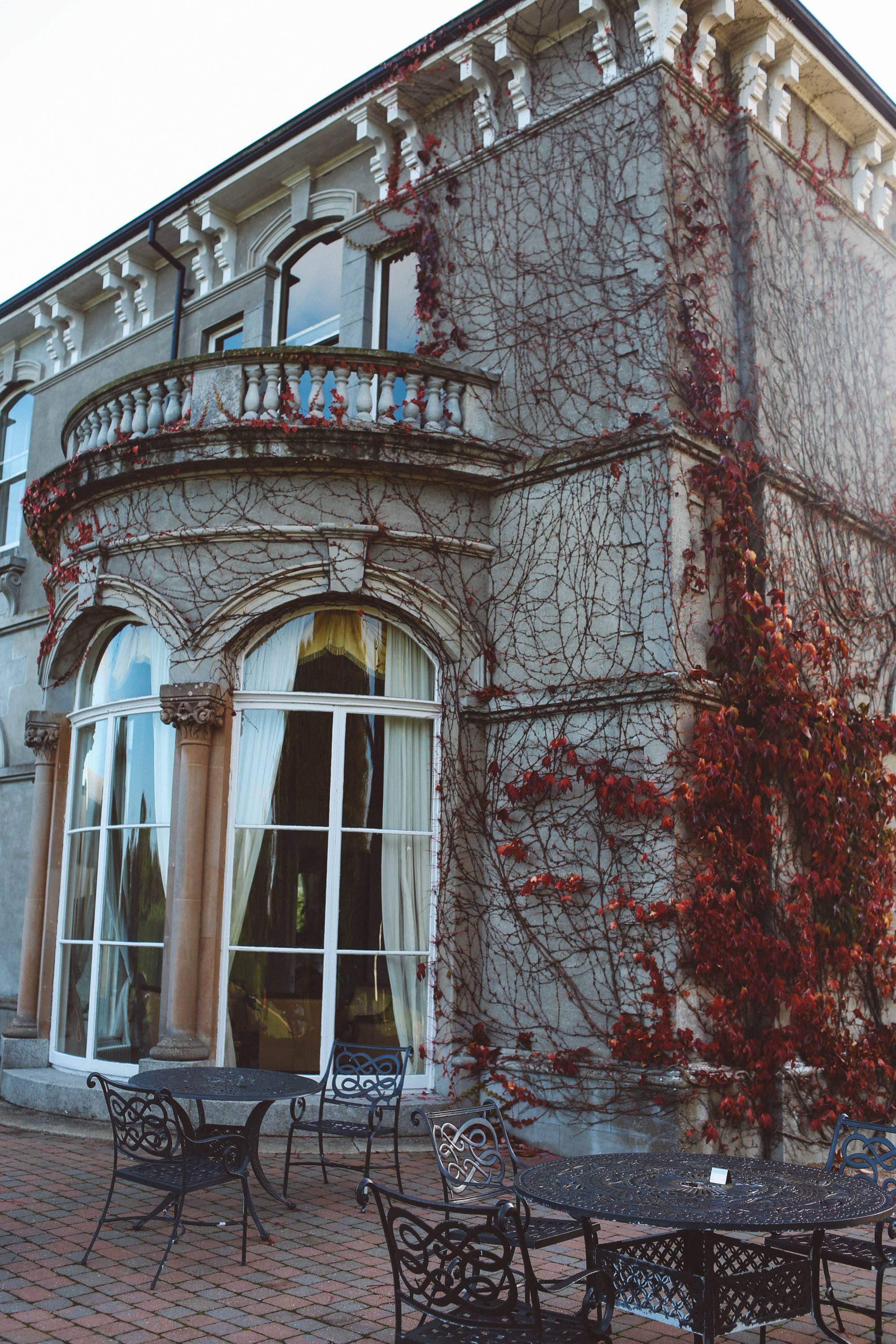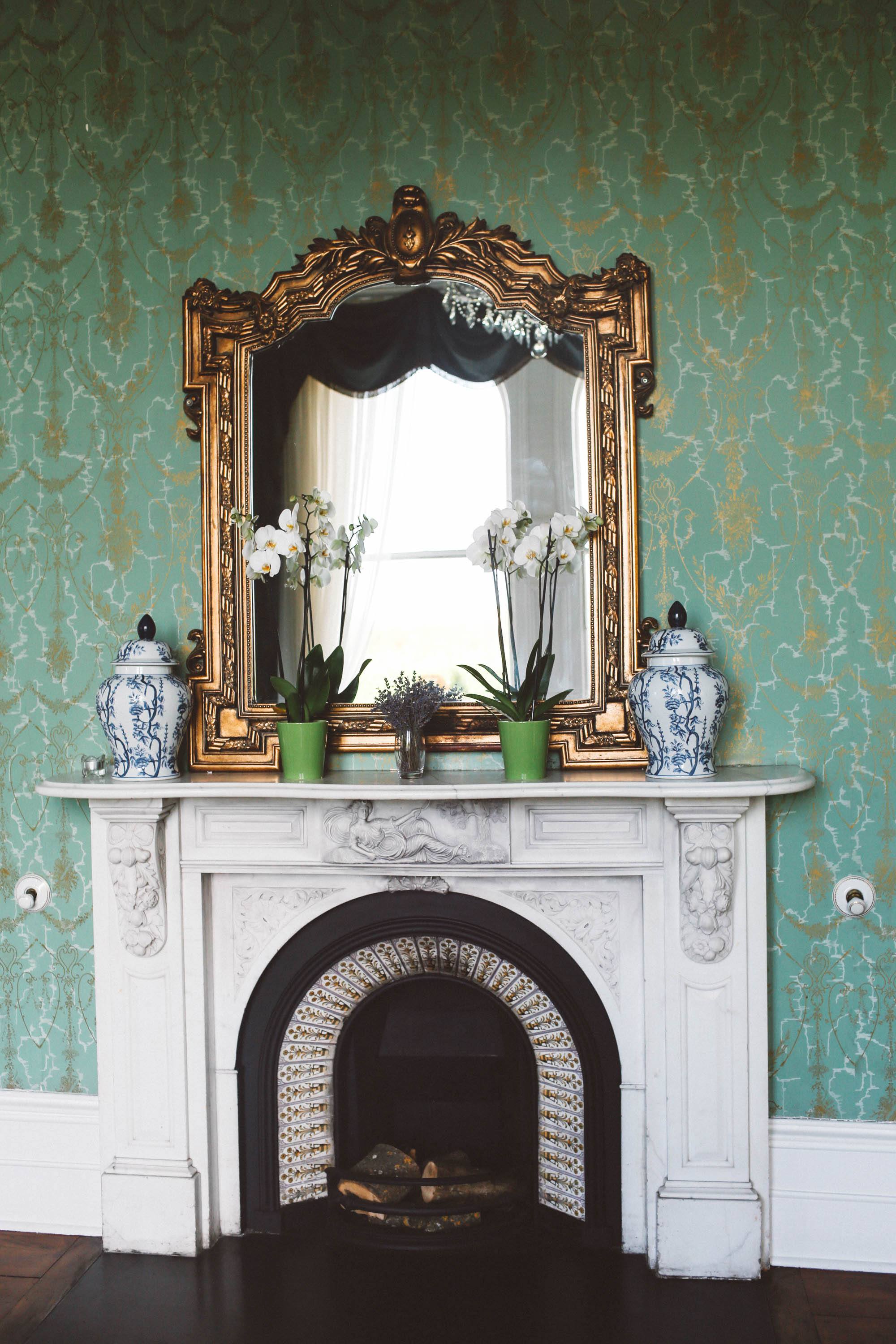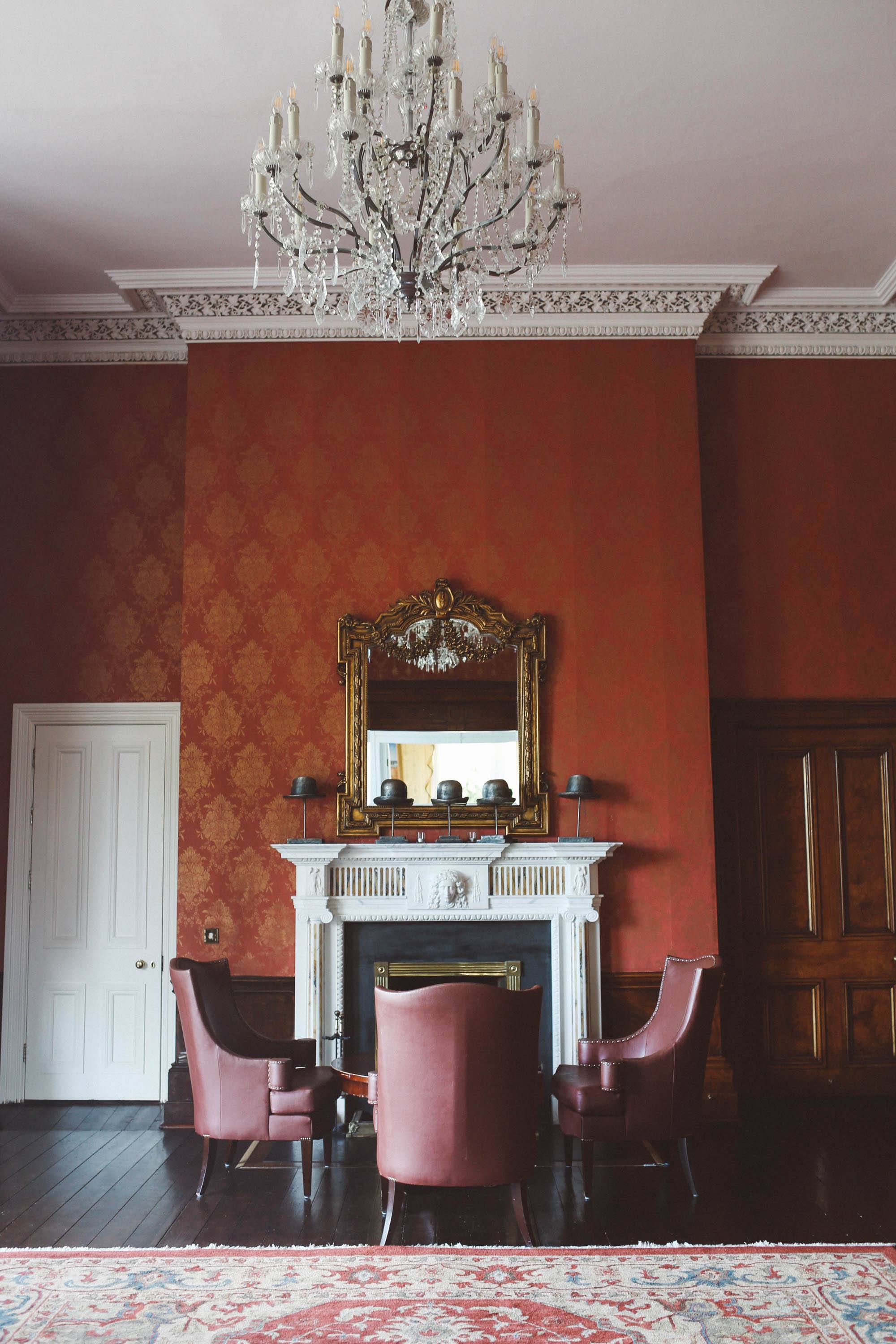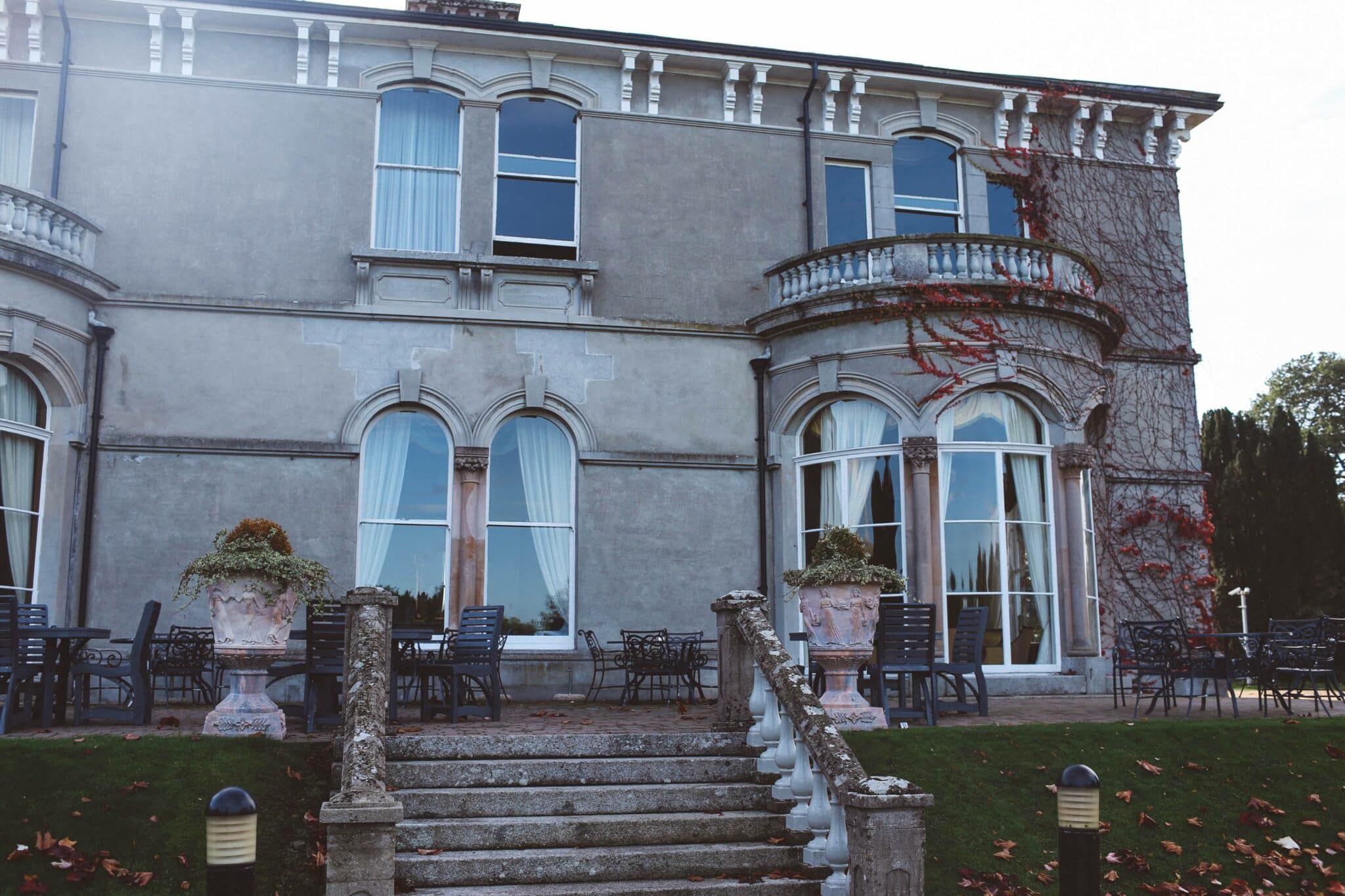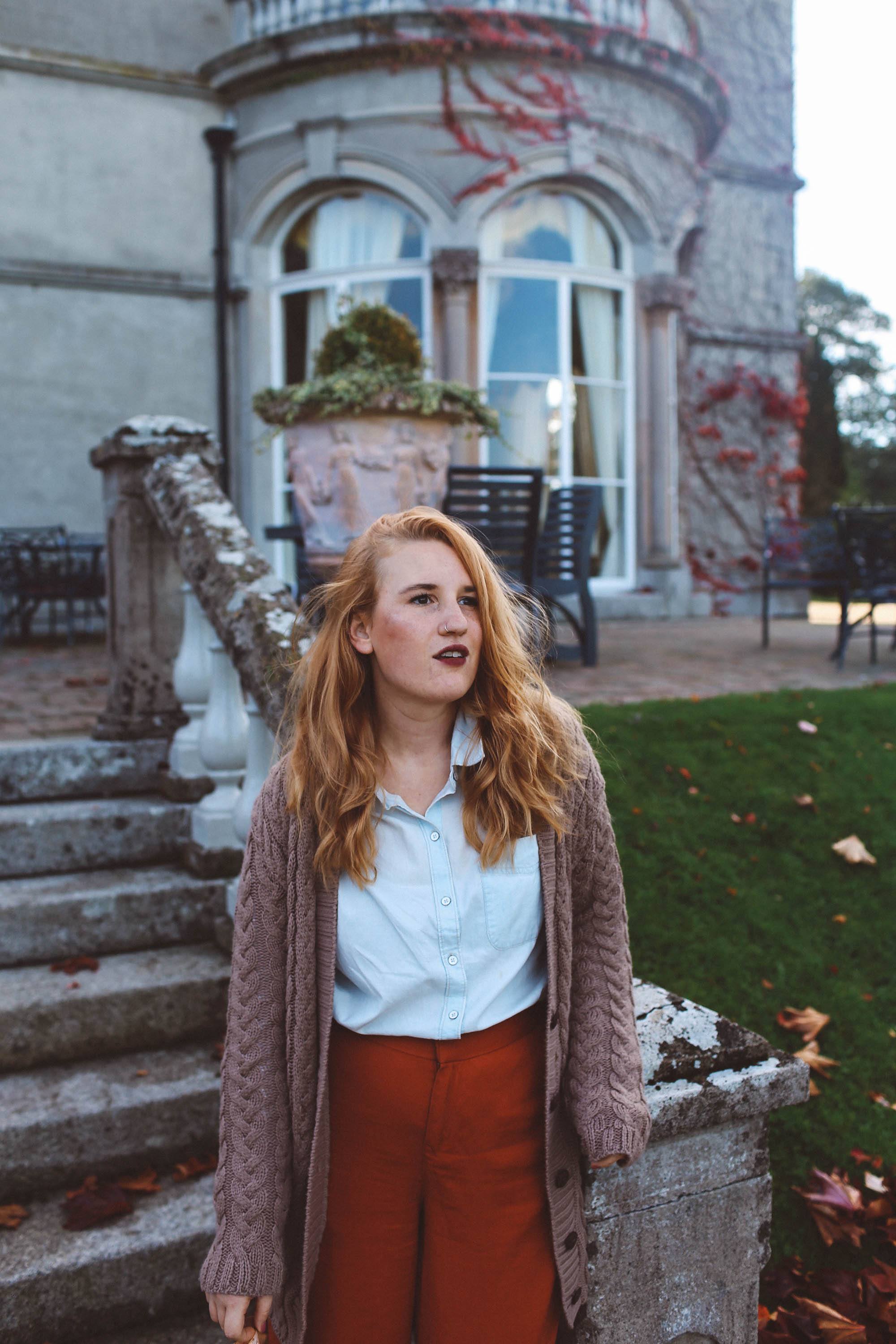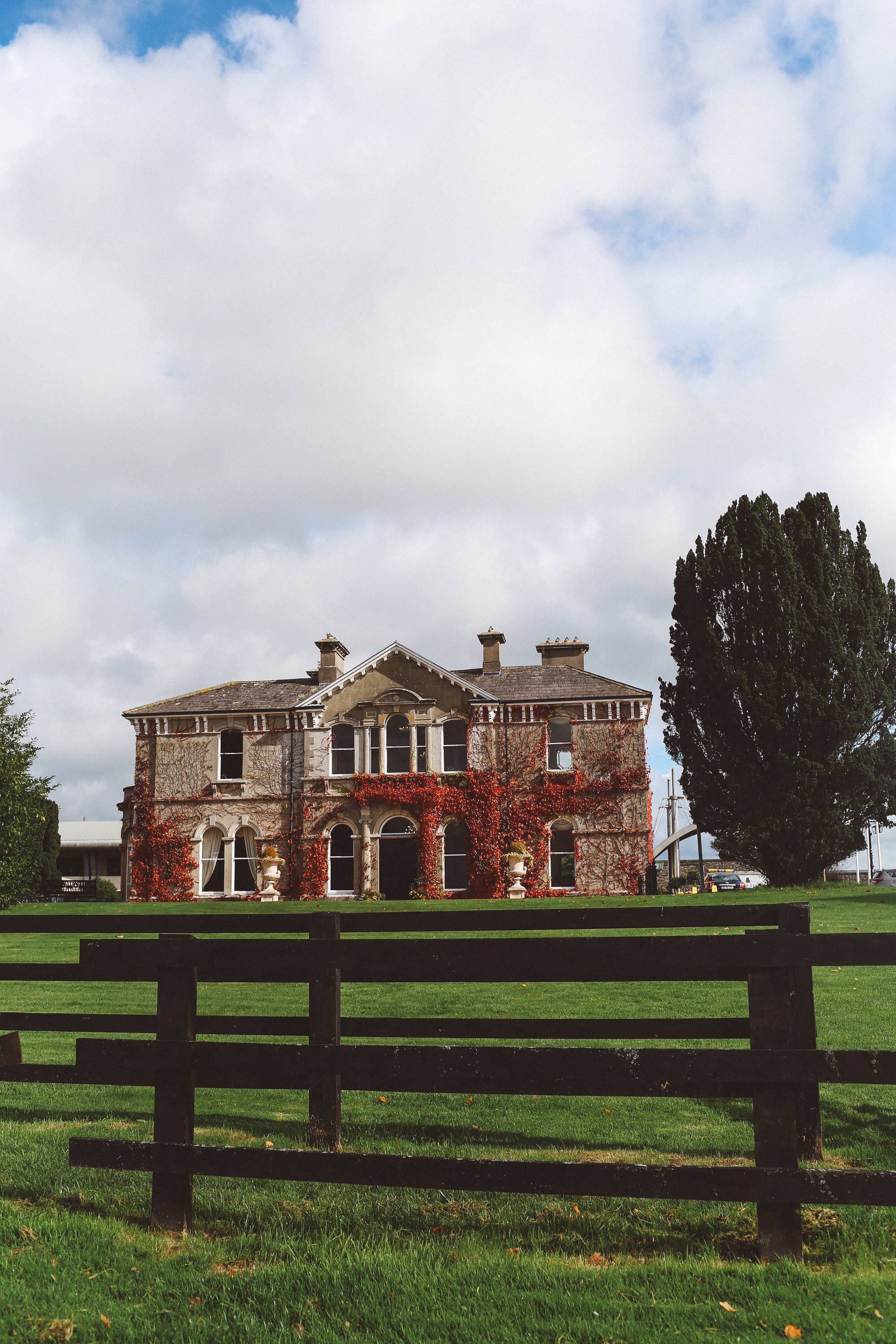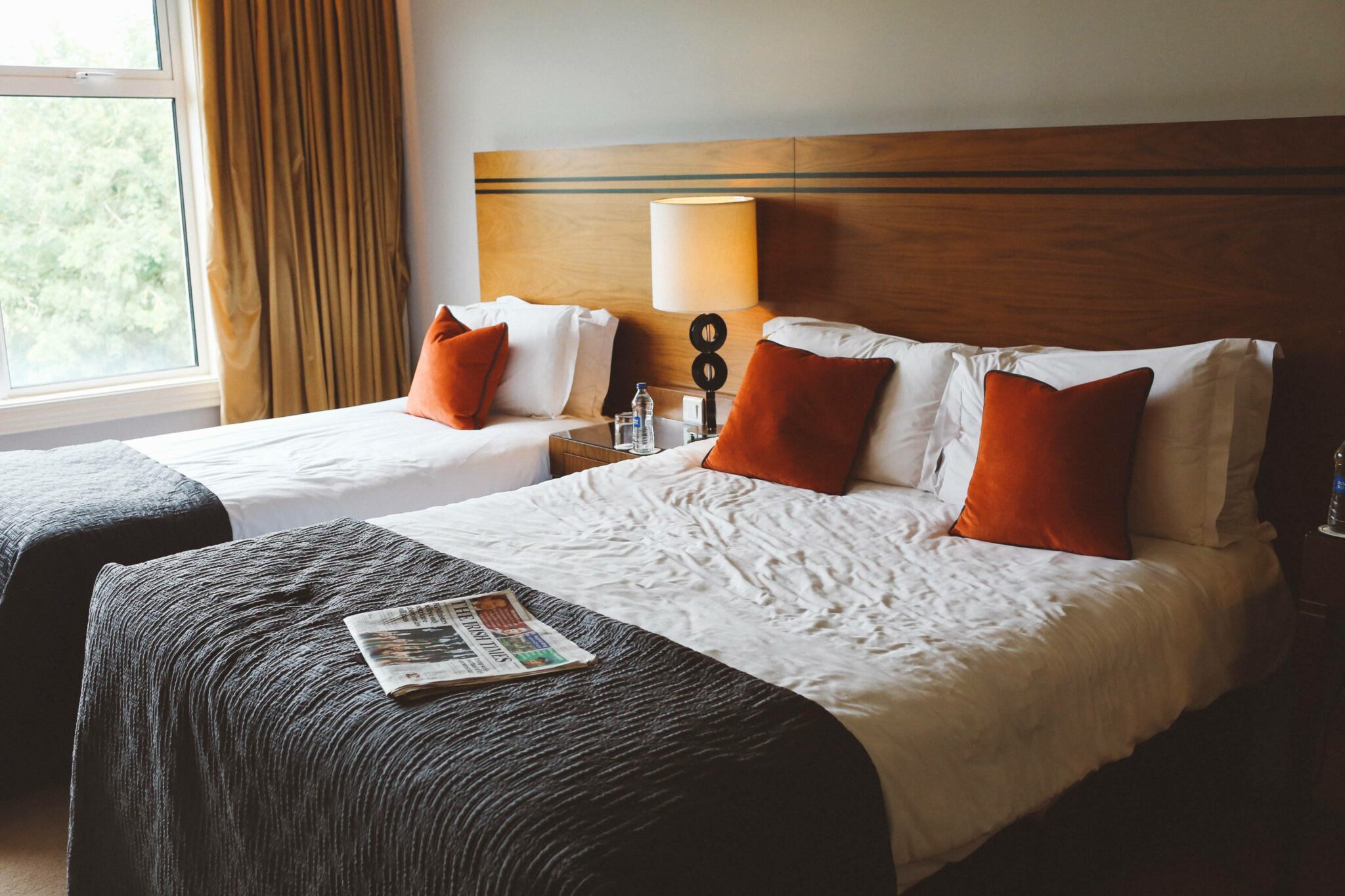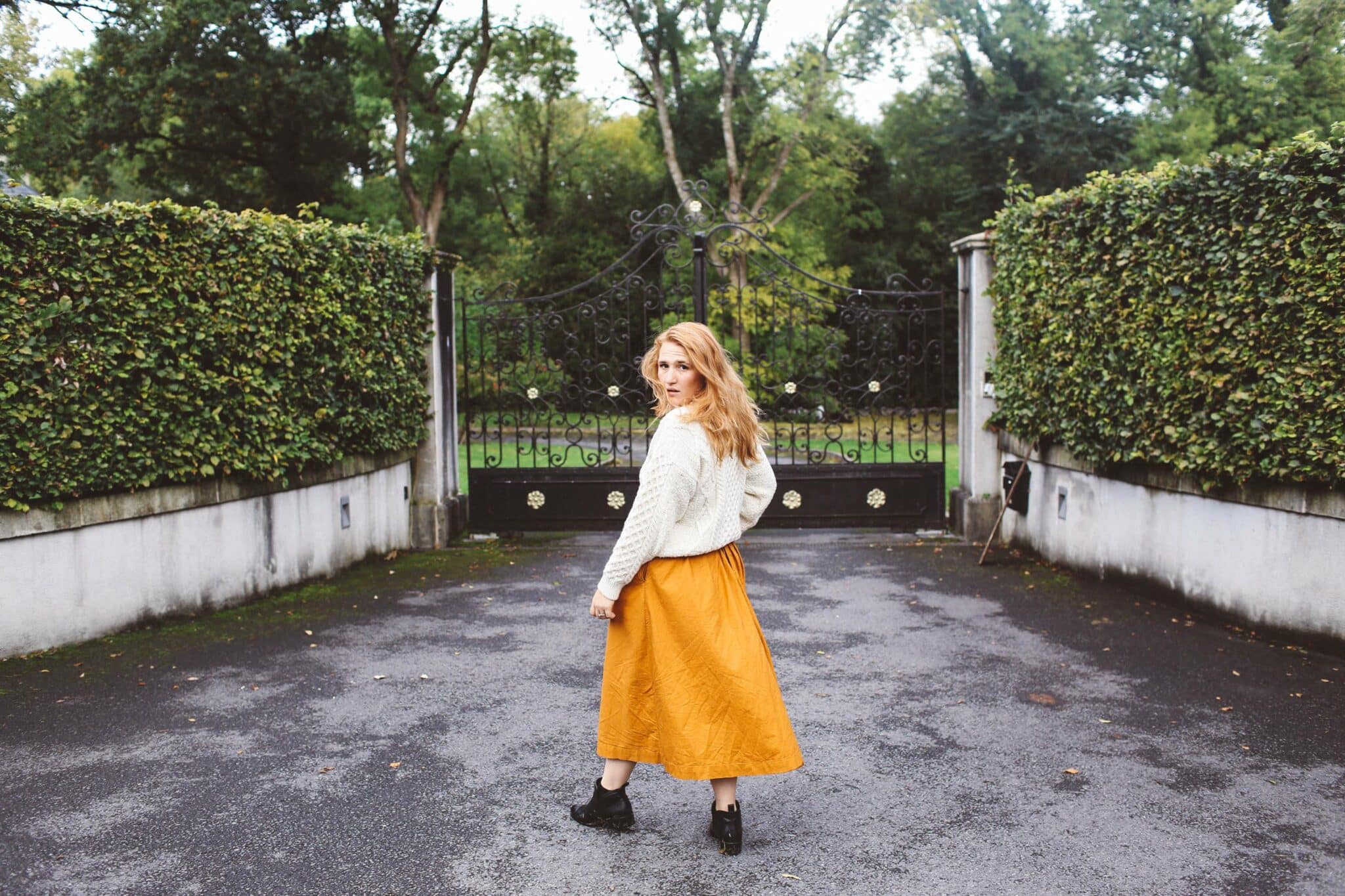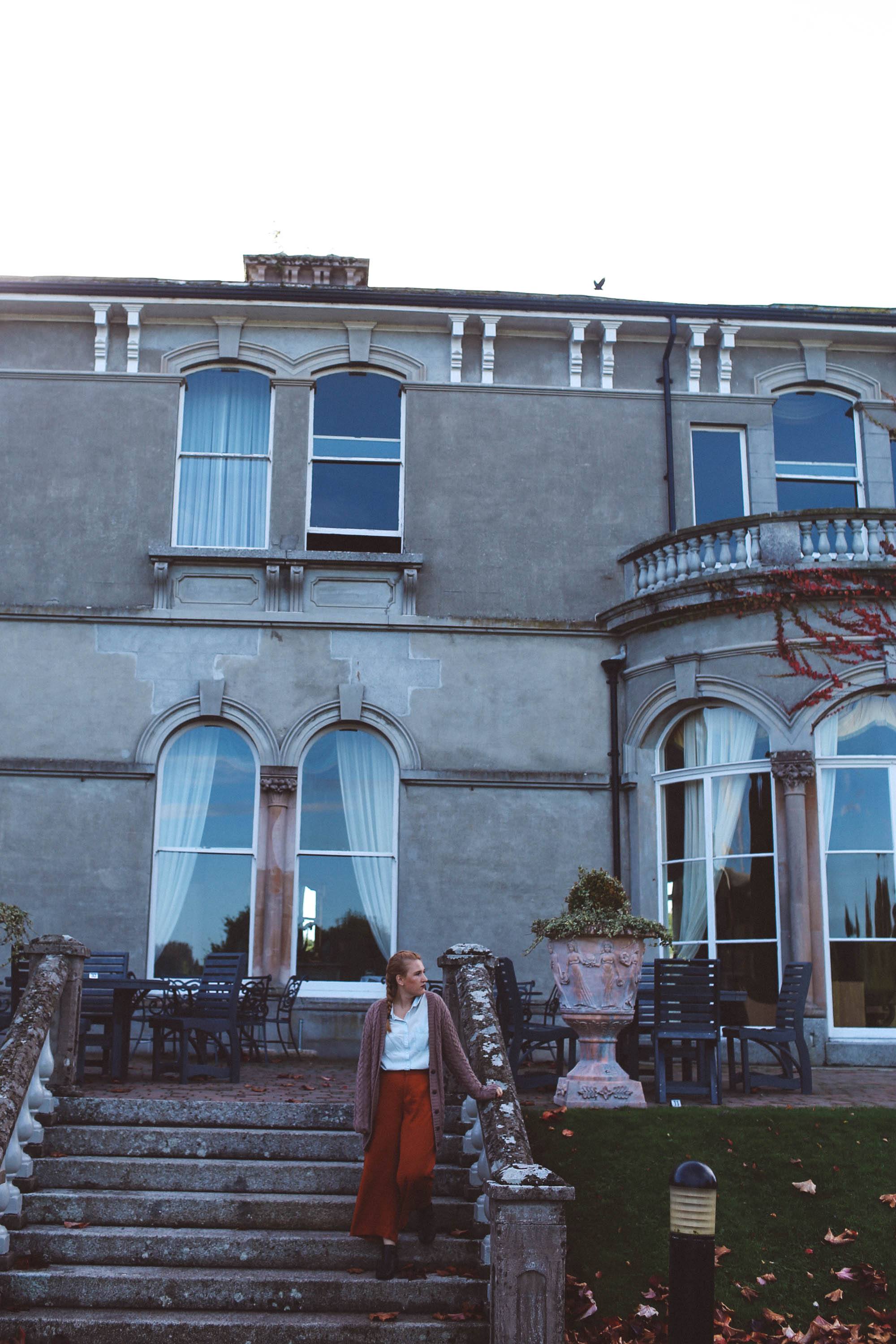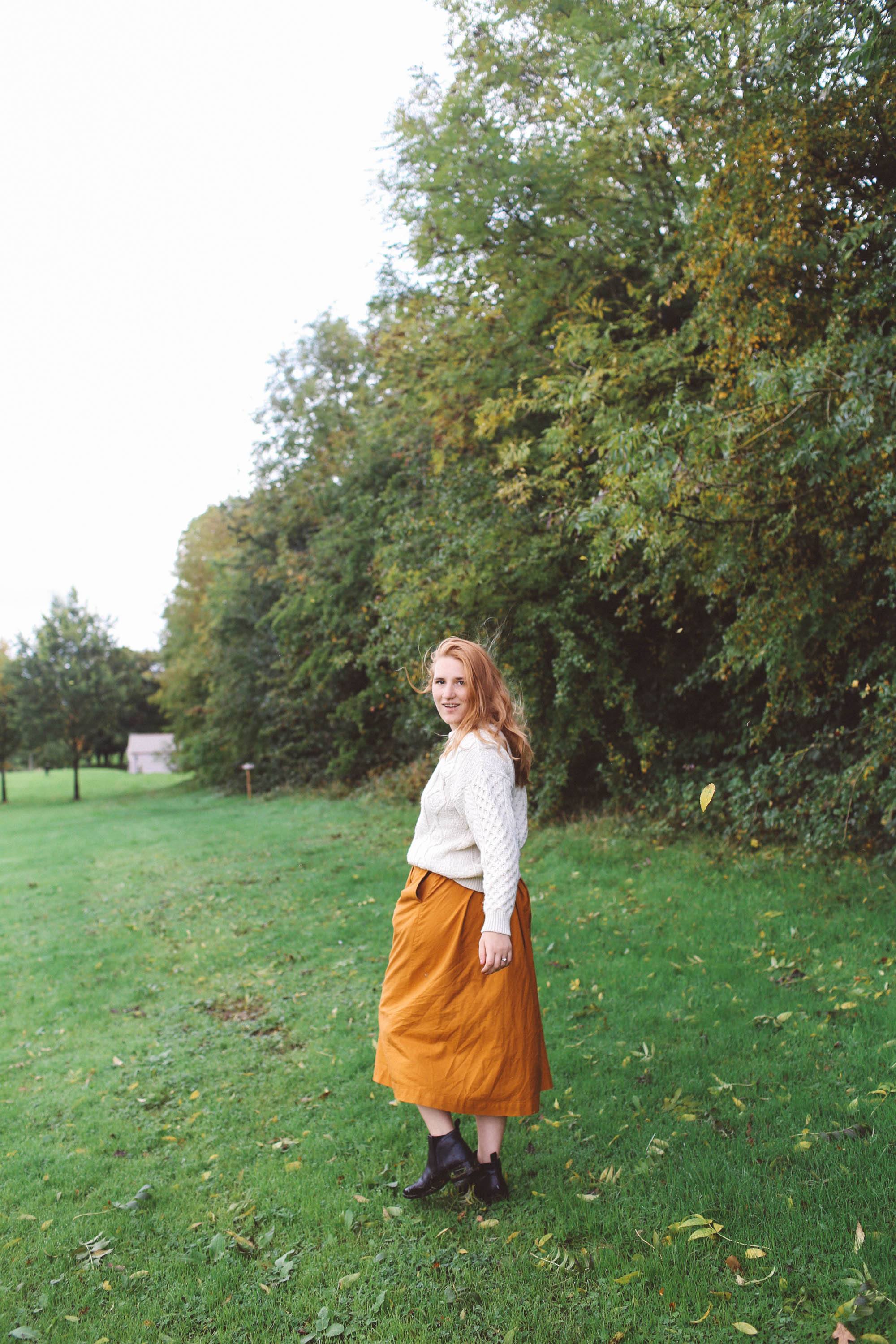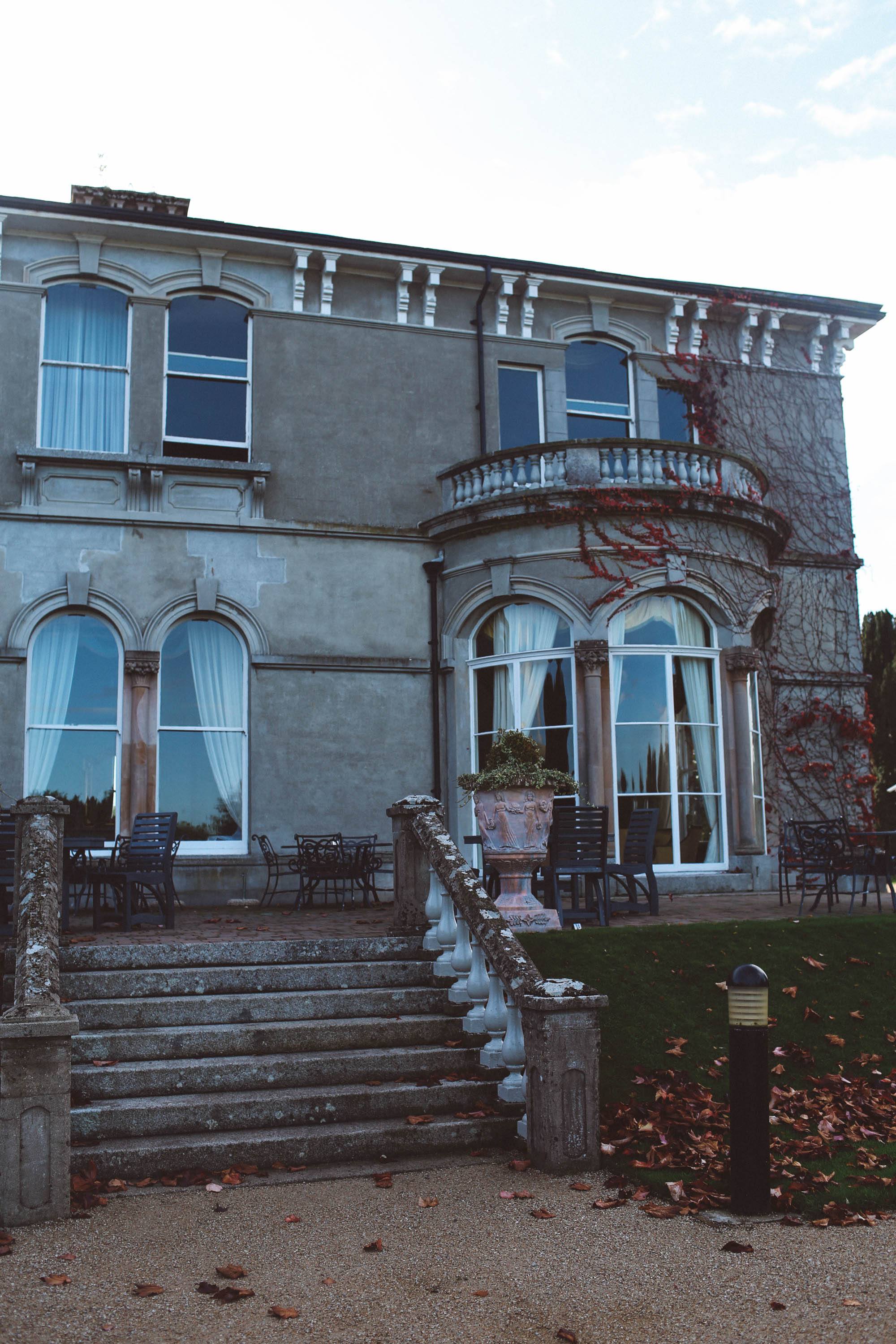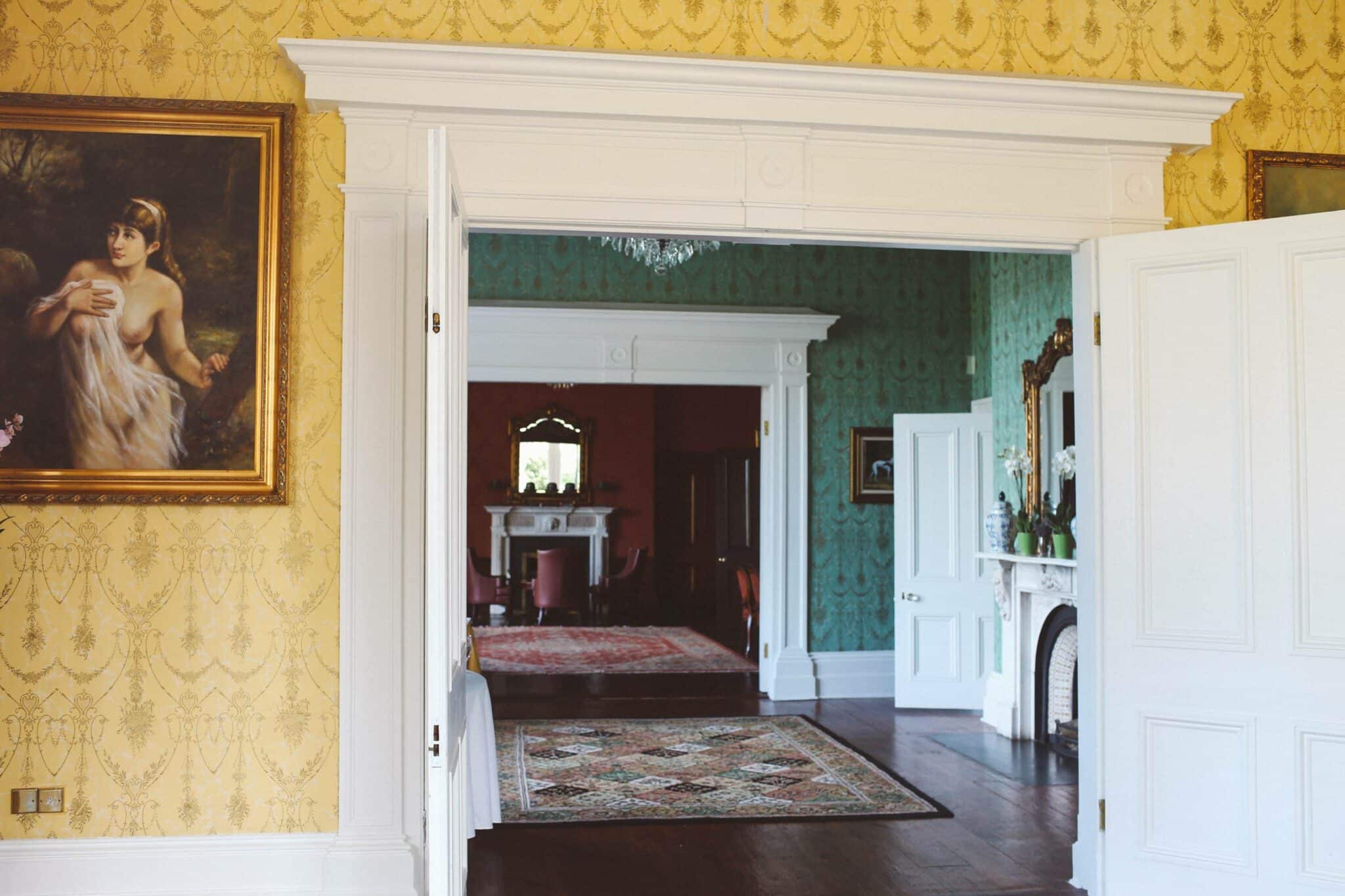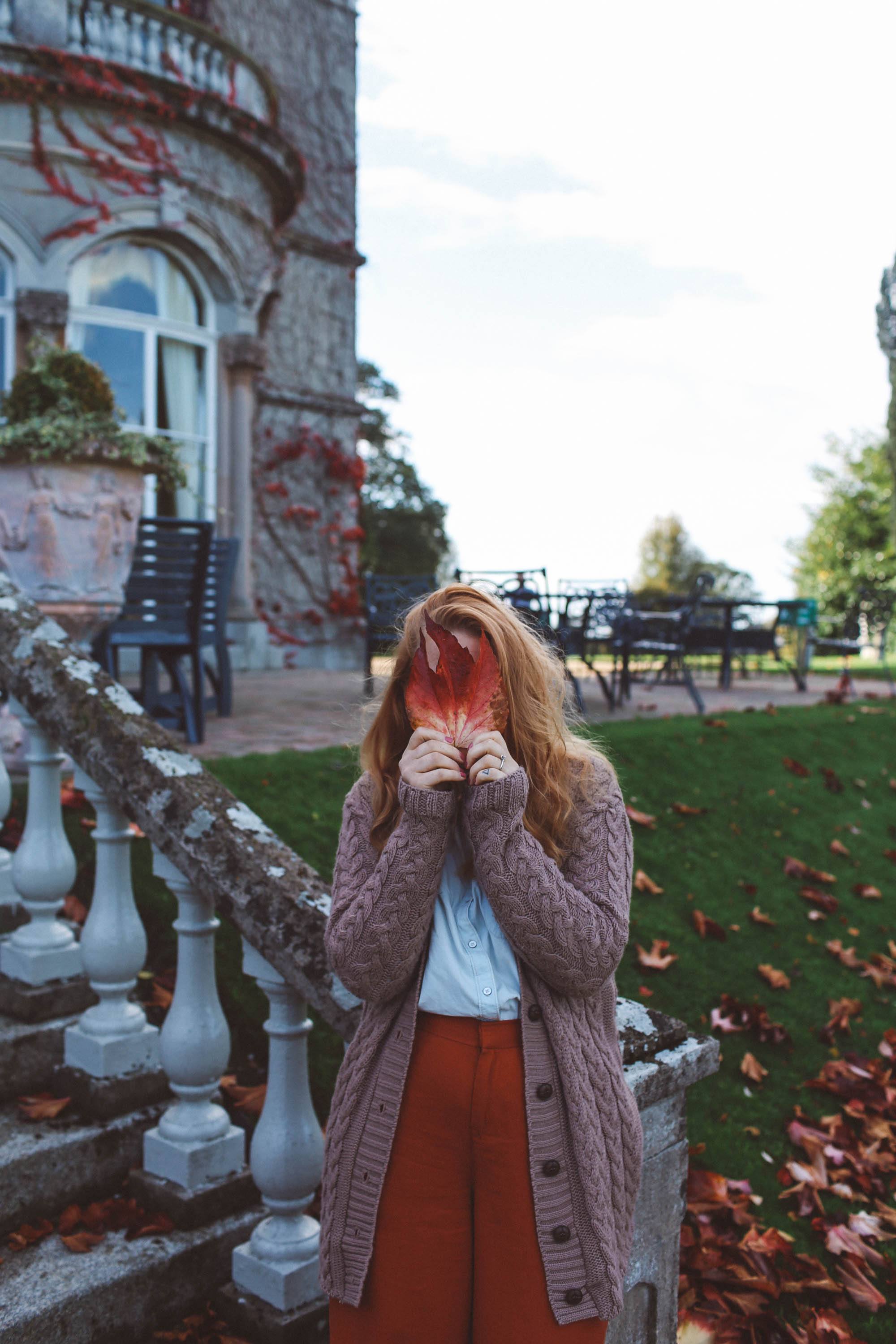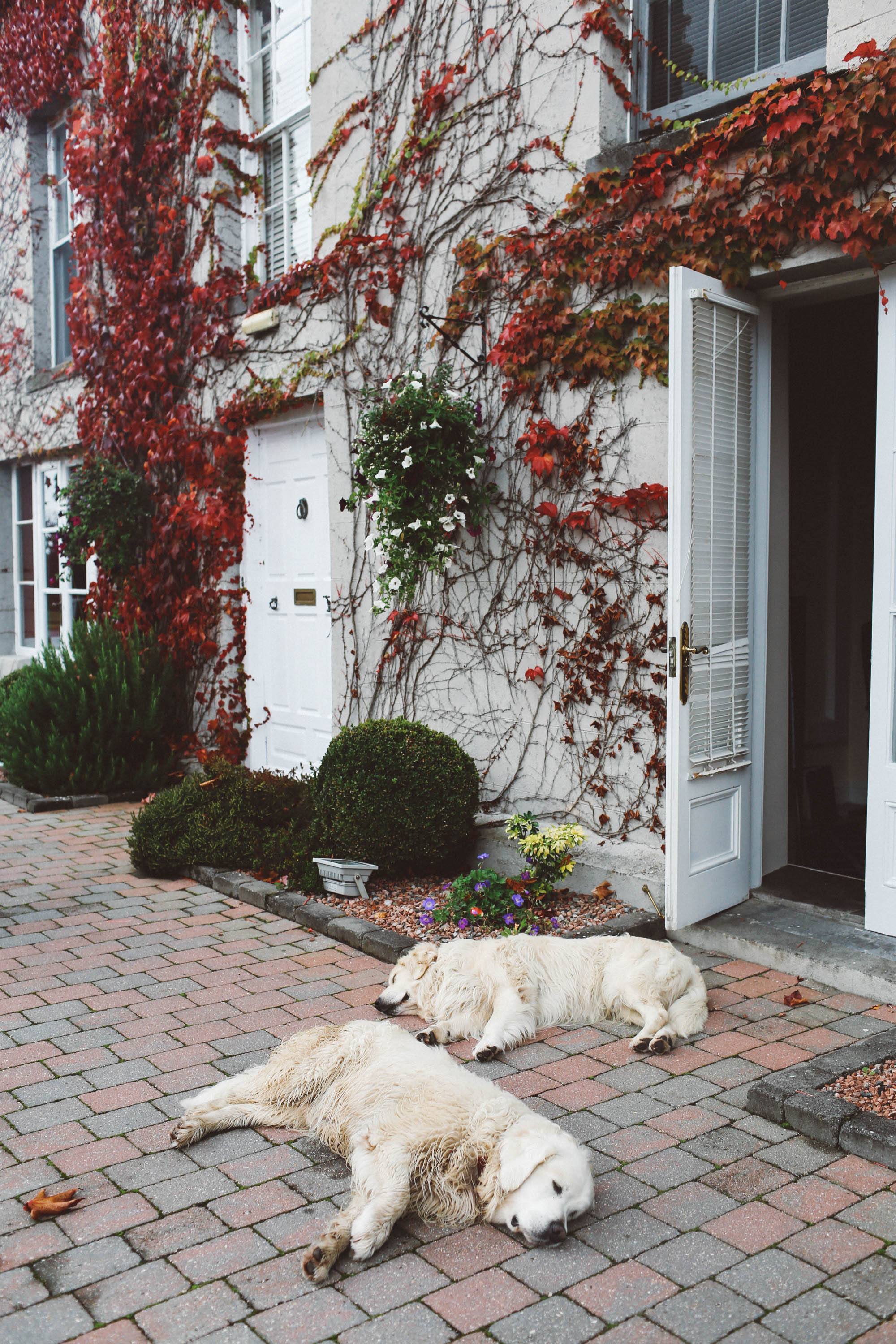 We had dinner at the hotel bar, which is the most affordable dining option on the property. After relaxing all day, the last thing we wanted to do was drive into town for dinner. Afterward, we grabbed our laptops and settled in the Morning Room, a traditionally decorated room in the old part of the estate (the yellow room in the photos.) Piano music could be heard in the distance and it made the most peaceful way to unwind for the evening.
Make sure to have breakfast in bed. Our in-room service totaled to 13 Euro for two breakfast, so very, very affordable! Each room comes with a coffee machine, also. I was sad to leave the estate. If we had more time on this trip, I would have stayed another night. Lyrath Estate offers things like afternoon tea, hawk experiences and other activities that would be fun to do.
If you are looking for a hotel in the Kilkenny area, make sure to book a room here! It's reasonably priced and the estate is absolutely wonderful.