I love living in San Francisco, but as you know, I grew up in Wisconsin and I do miss fall. So happy I don't have to do winters and snow anymore, but I really miss the change of season from summer to fall. I miss the colors, the smell of the leaves that just smells like fall, the warm breezes changing to cool ones, the hot apple cider and the most of all – outdoor fall citifies. Like picking apples, or visiting corn mazes.

For now, I'll have to settle with Clancy's Pumpkin Patch here in San Francisco. It's not the same as the ones back home that sprawl over a whole farm and come with cute animals to pet, but it's charming little patch with affordable pumpkins. My friend Justina and I popped over there last week to grab some pumpkins for fall decor.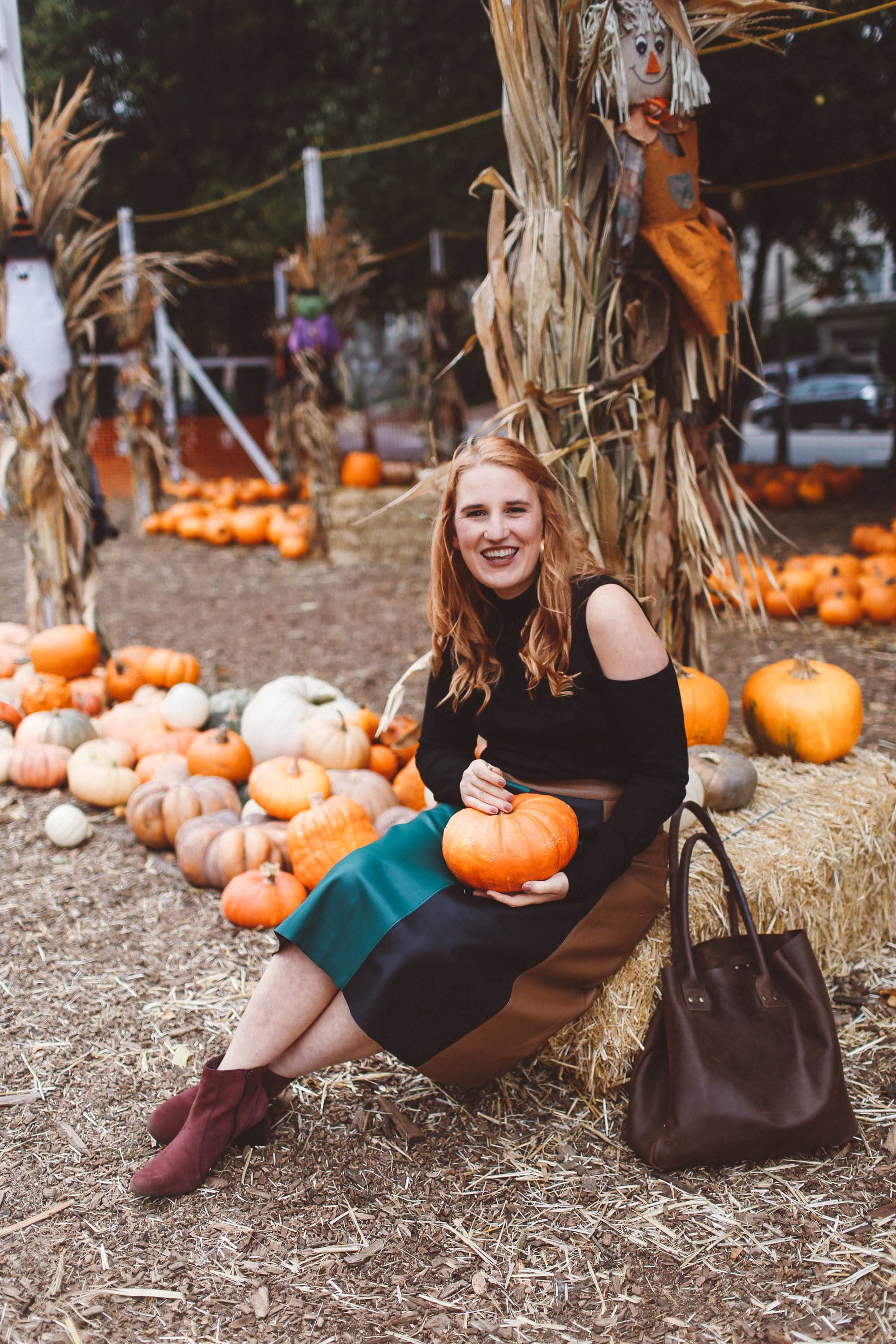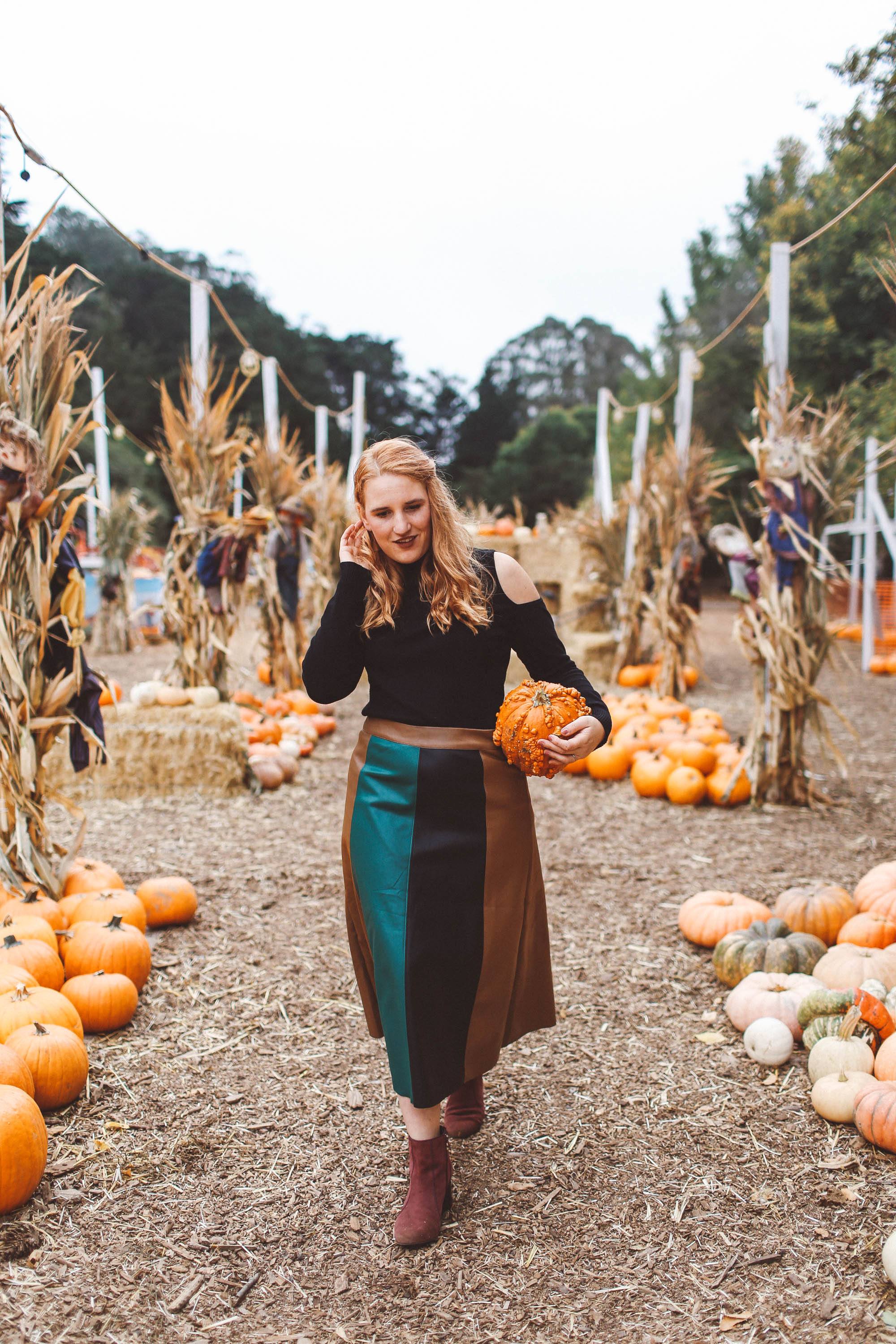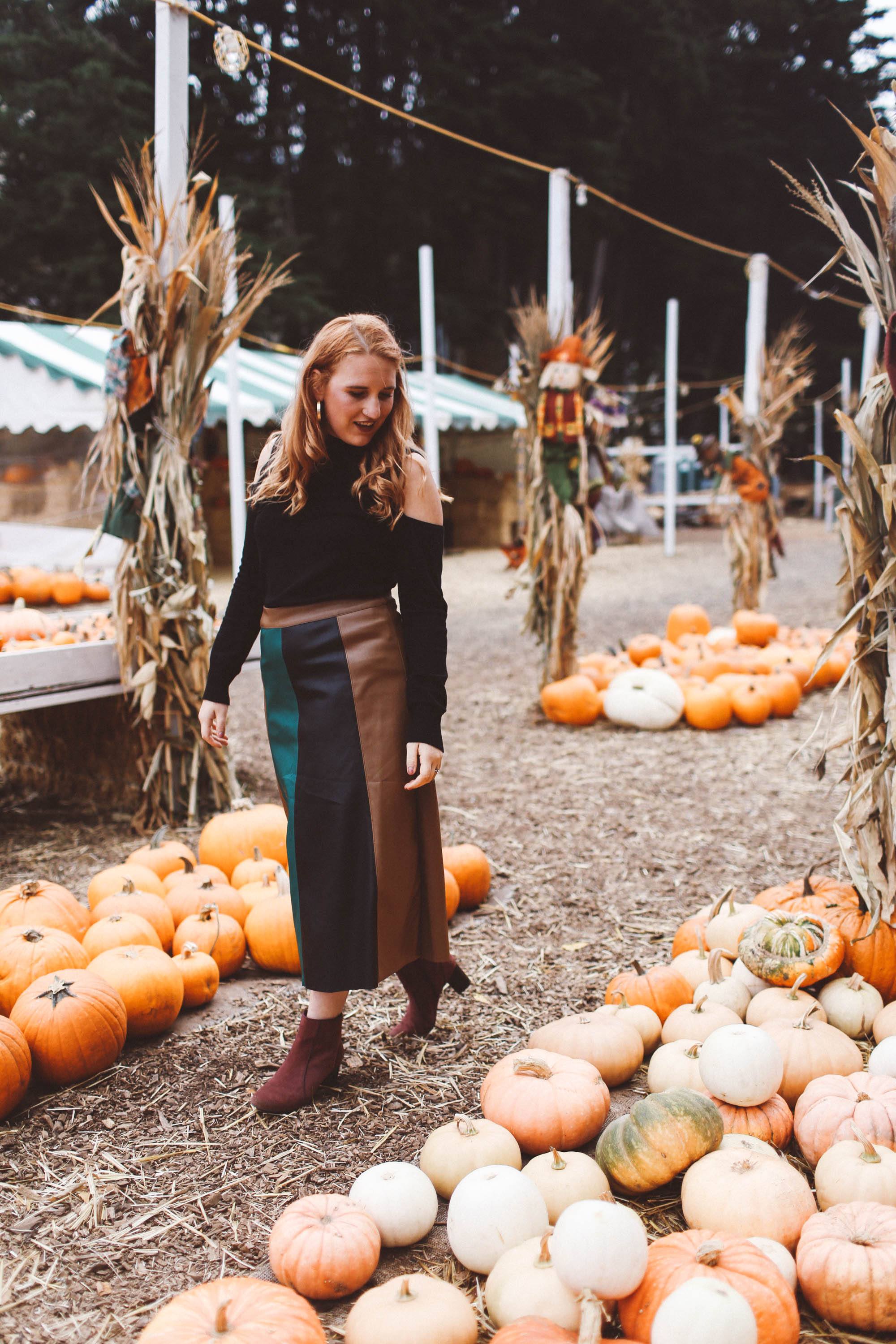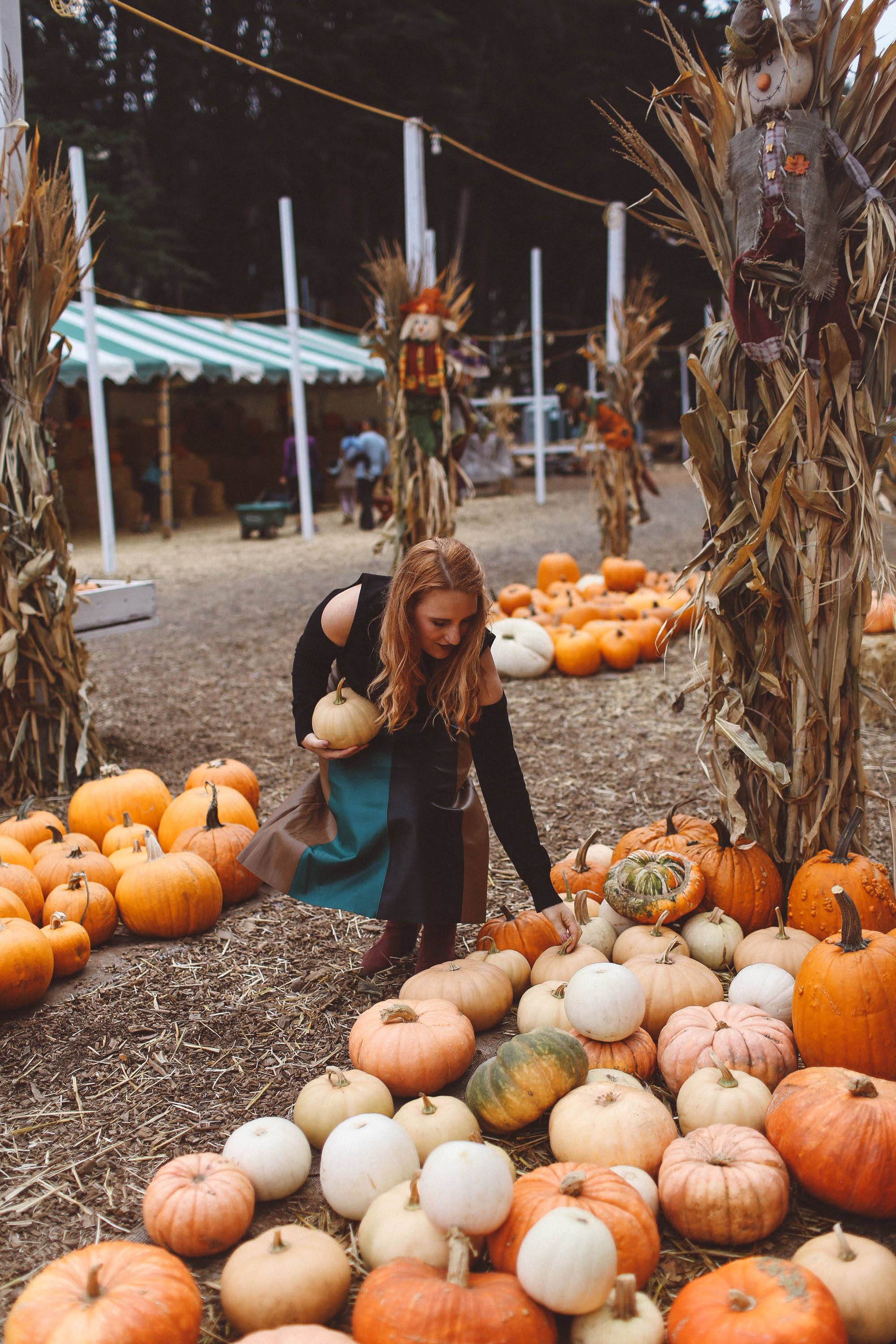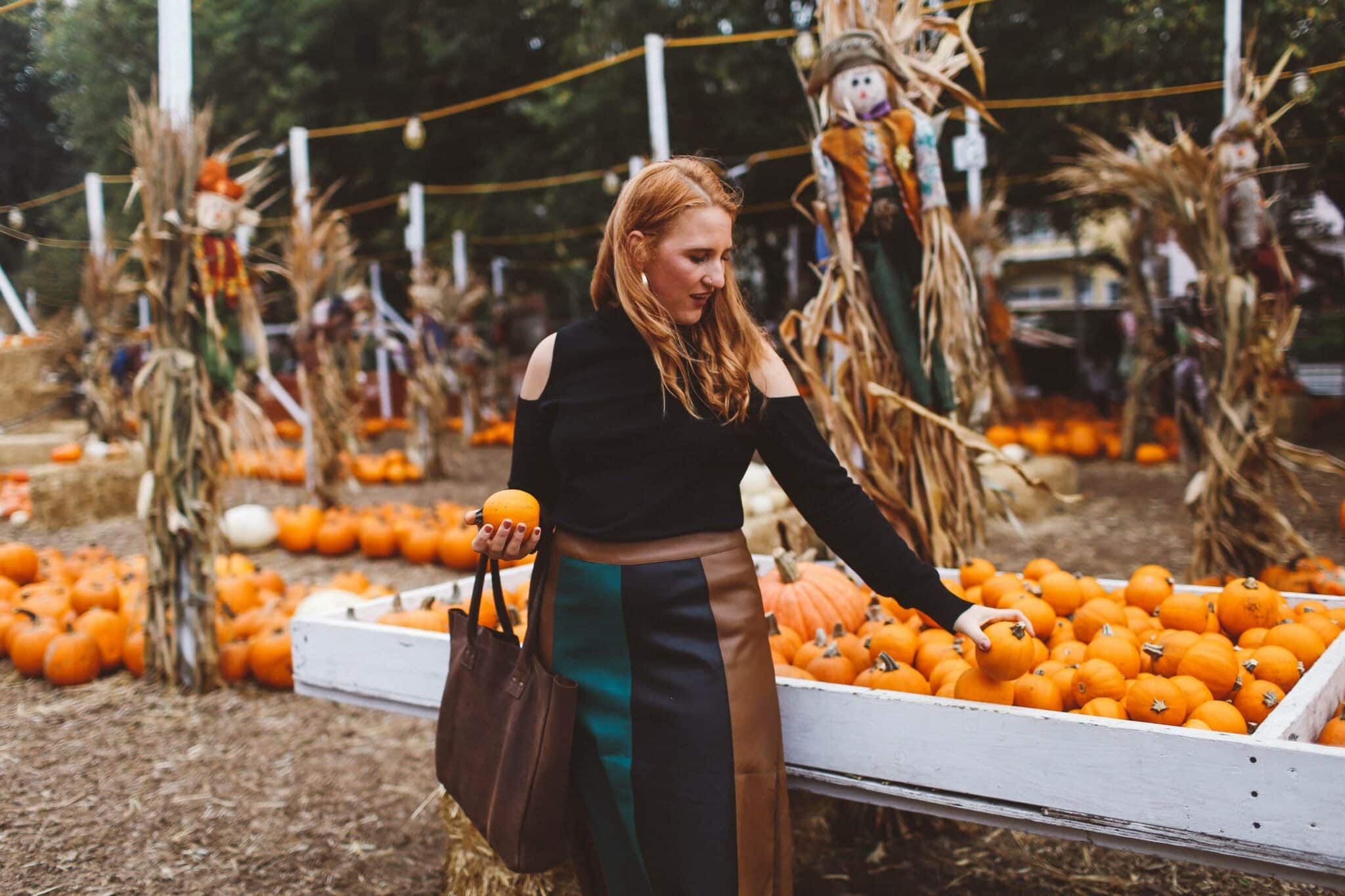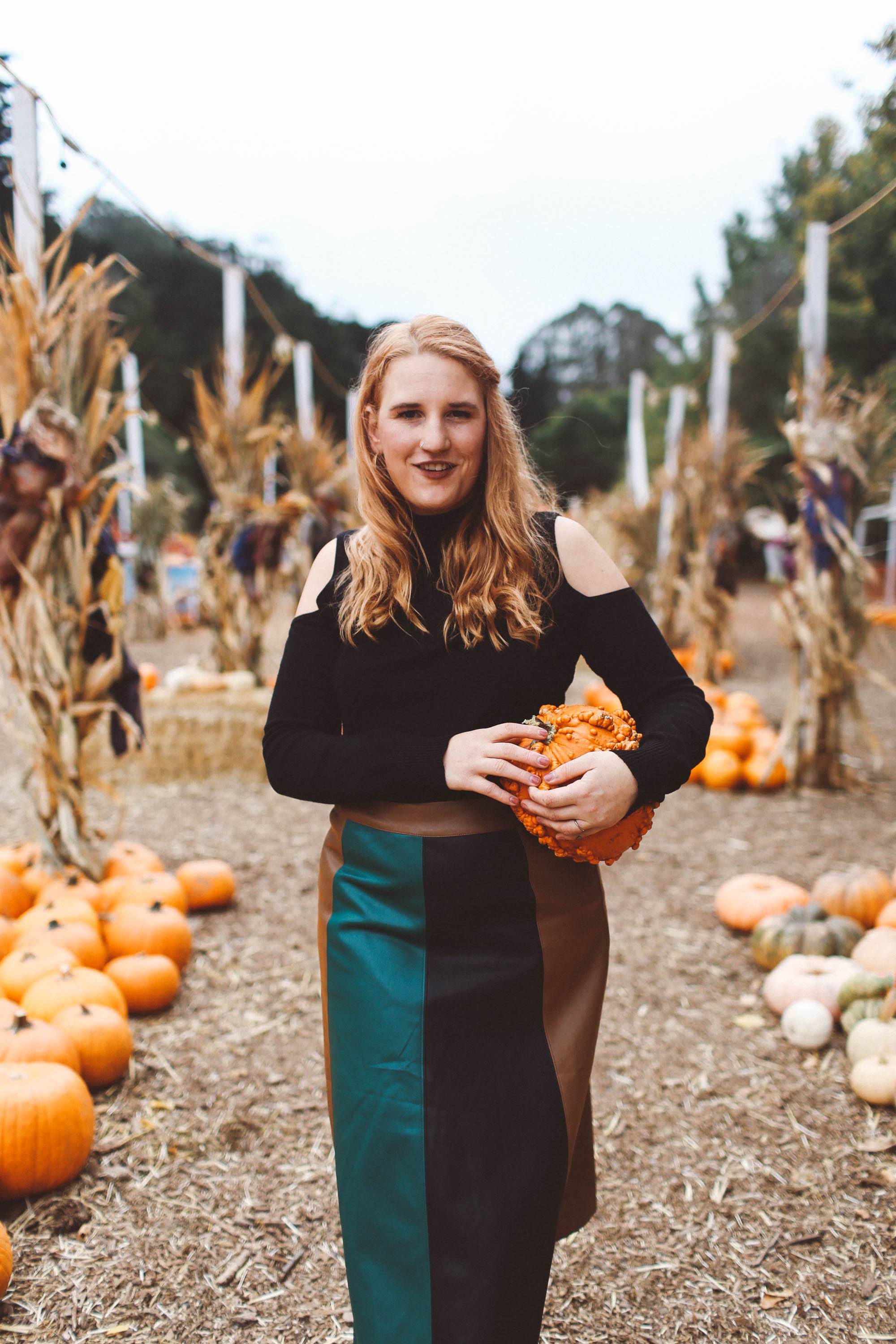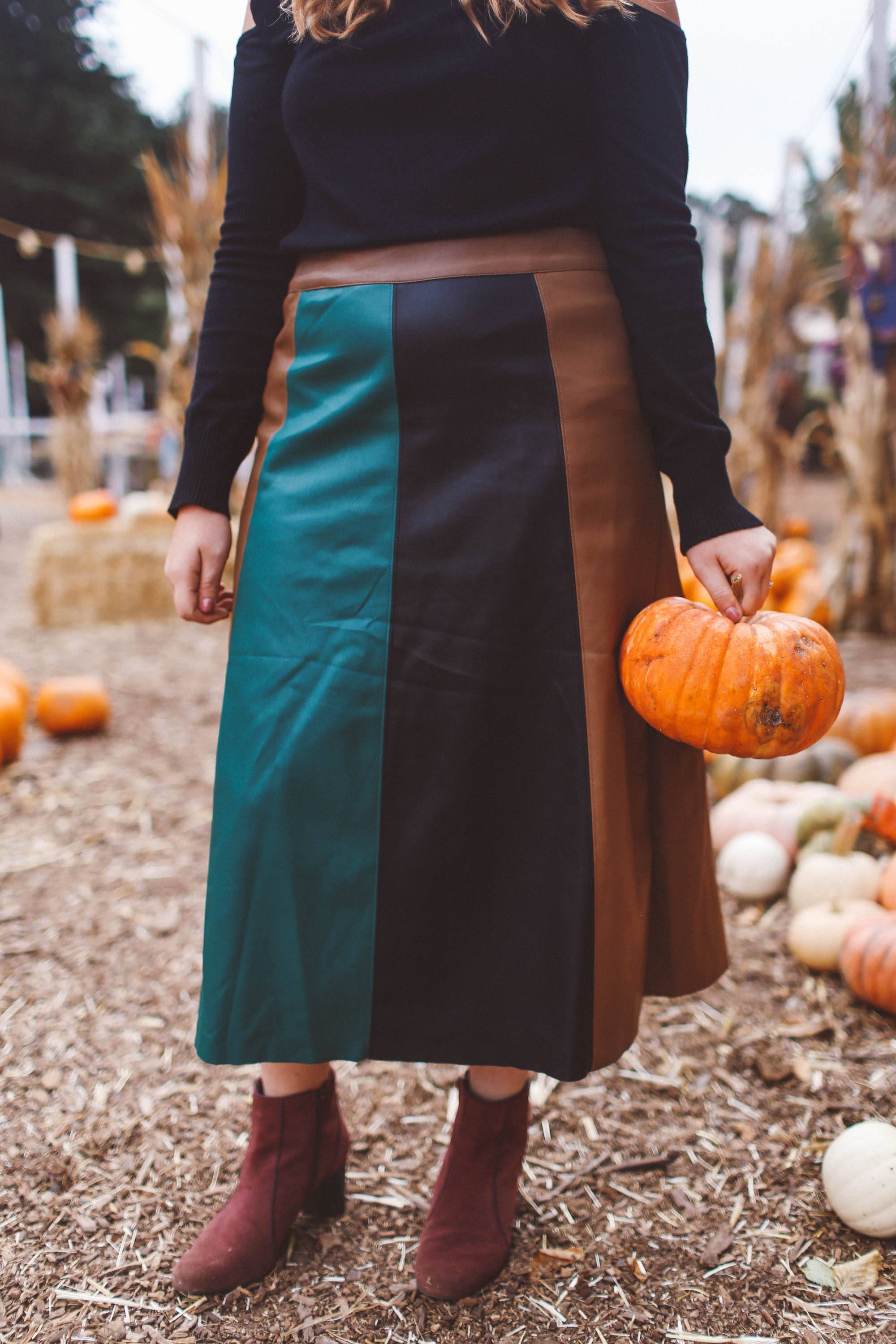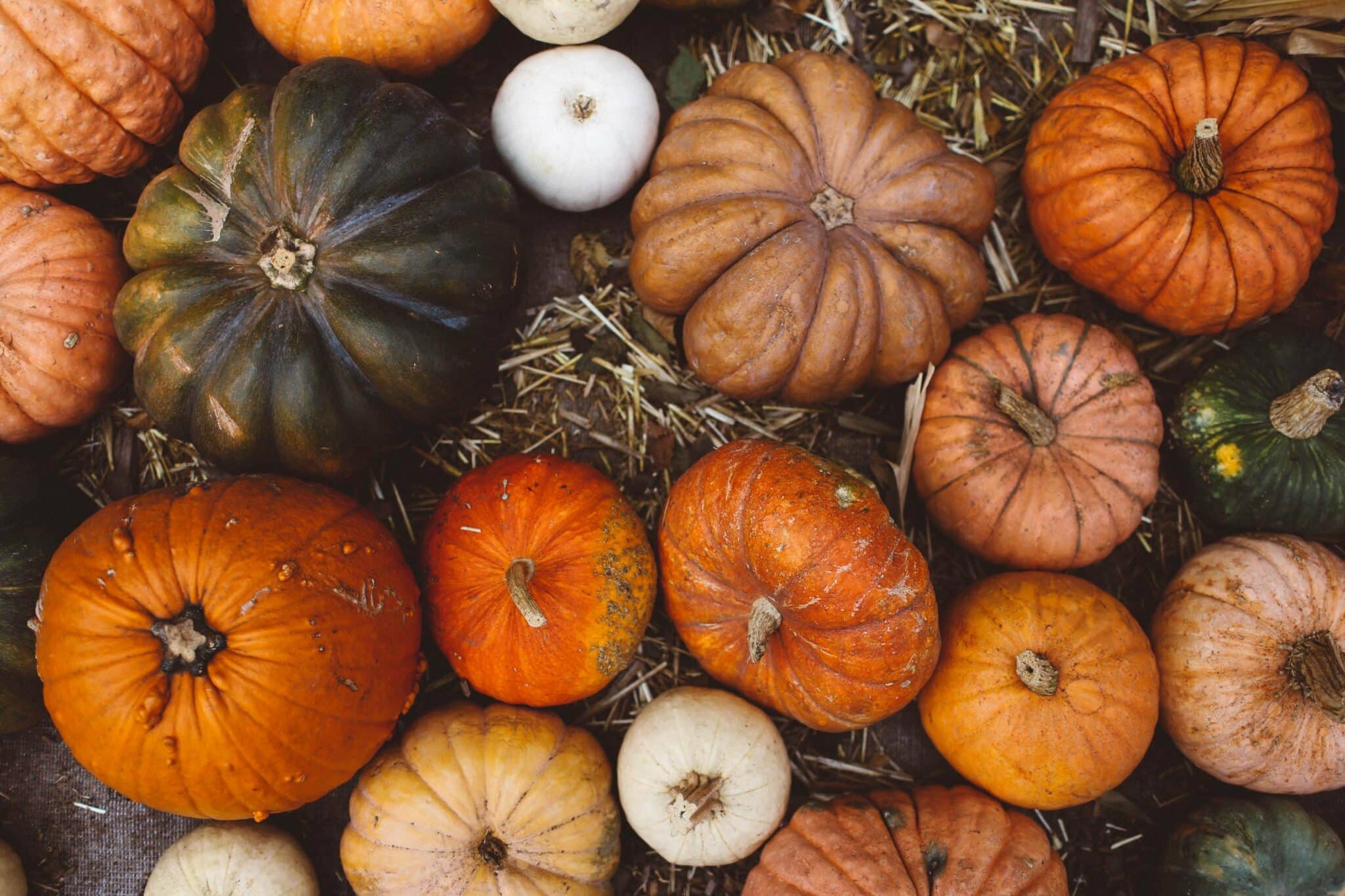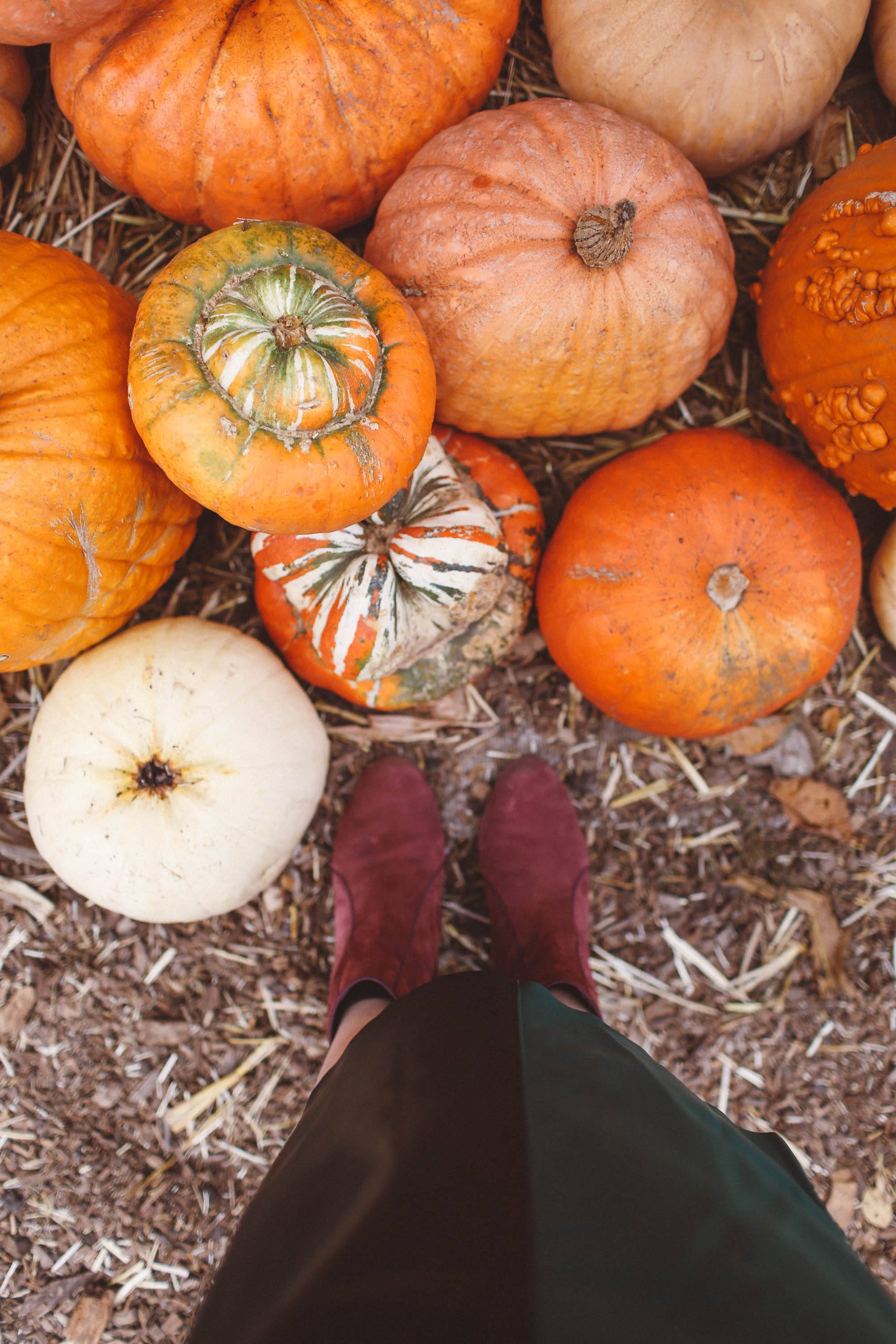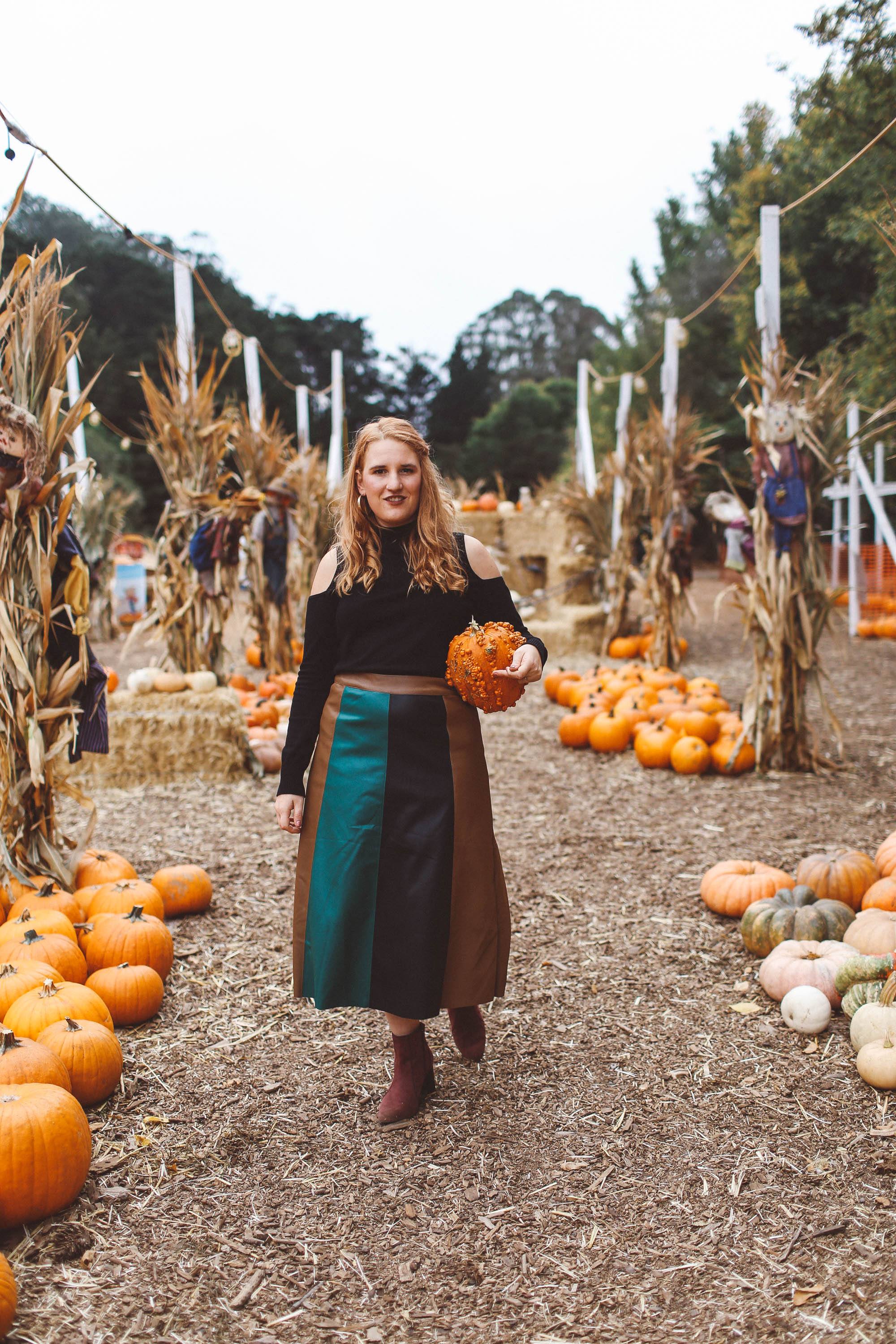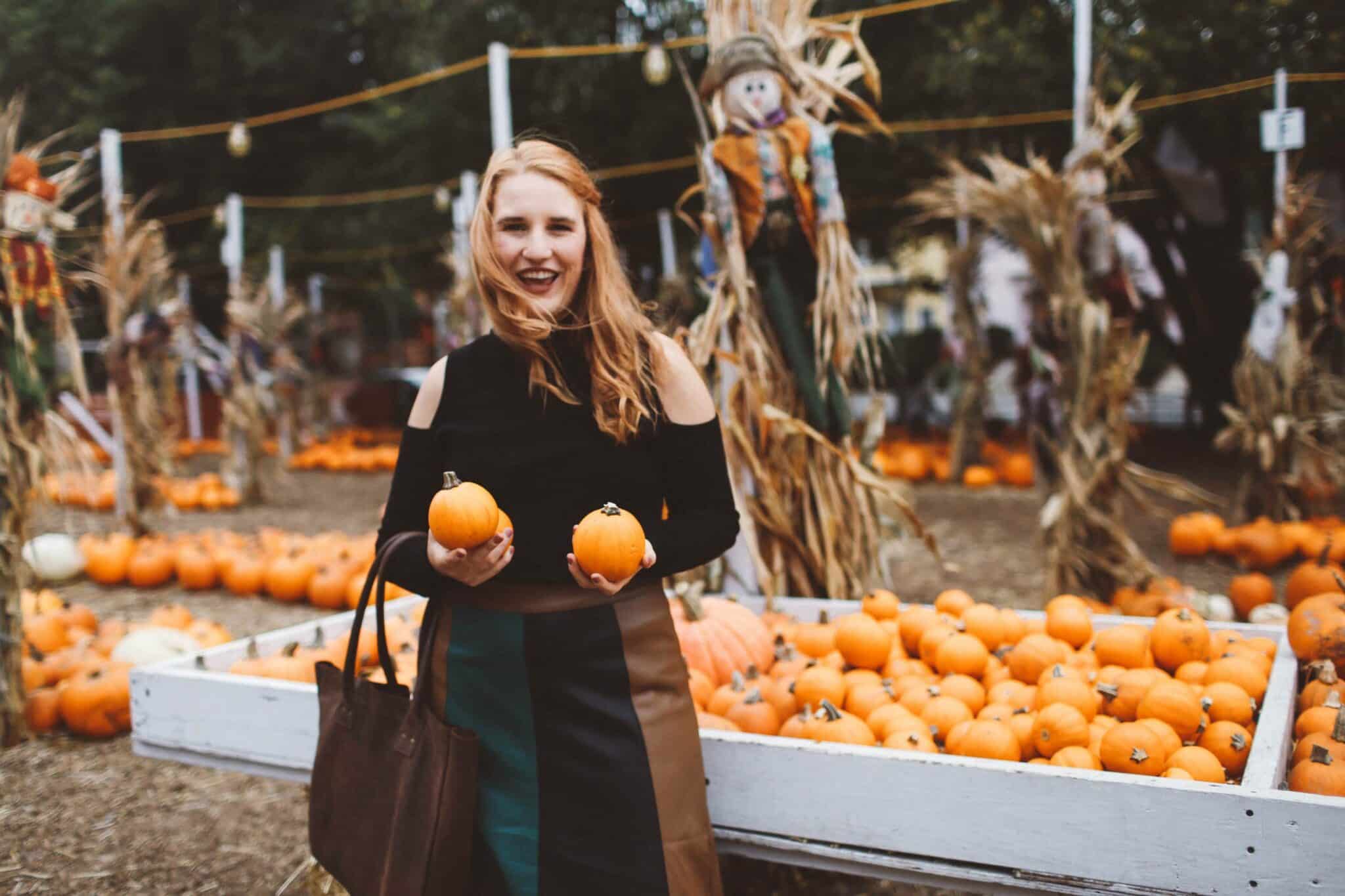 This skirt from Target just arrived in the mail that day, so I had to take it for a test-drive. I immediately fell in love with the pleated panels and the faux-leather fabric. It pairs so well with booties and sweaters, it's made for the fall season. Best part? It's under $35 (got to love Target!) As you know if you follow me on Instagram, I love high waisted midi skirt. They're perfect for women with curves because they streamline the stomach region and are so darn comfy. Below I've link this skirt, similar boots + sweaters and then also more midi skirts to try for fall. Happy shopping and happy fall!