For the first part of our New York City visit, we spent our time in Brooklyn. For dinner one evening, we dined at Pilot, an oyster bar that's on a boat!! It's right off of the Brooklyn Bridge Park and has a killer view of the skyline. We planned a whole evening of exploring the neighborhood, eating oysters and walking to the Brooklyn Bridge at sunset.
I wore this fun rainbow outfit that's actually a two-piece set! It's from Target and makes such an easy summer outfit since the fabric is so light. While it's a long sleeved top, it's not hot and lets a lot of breeze in.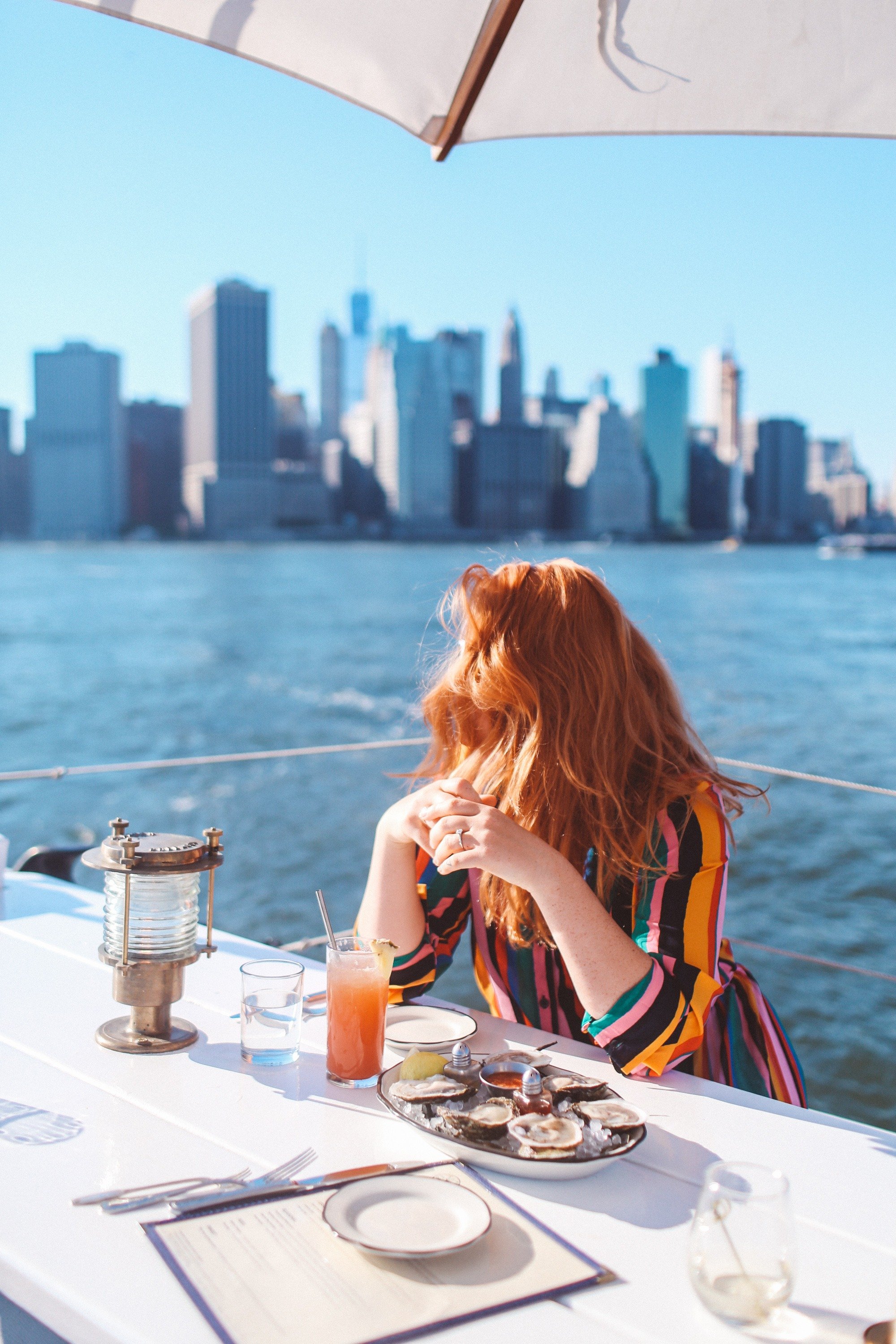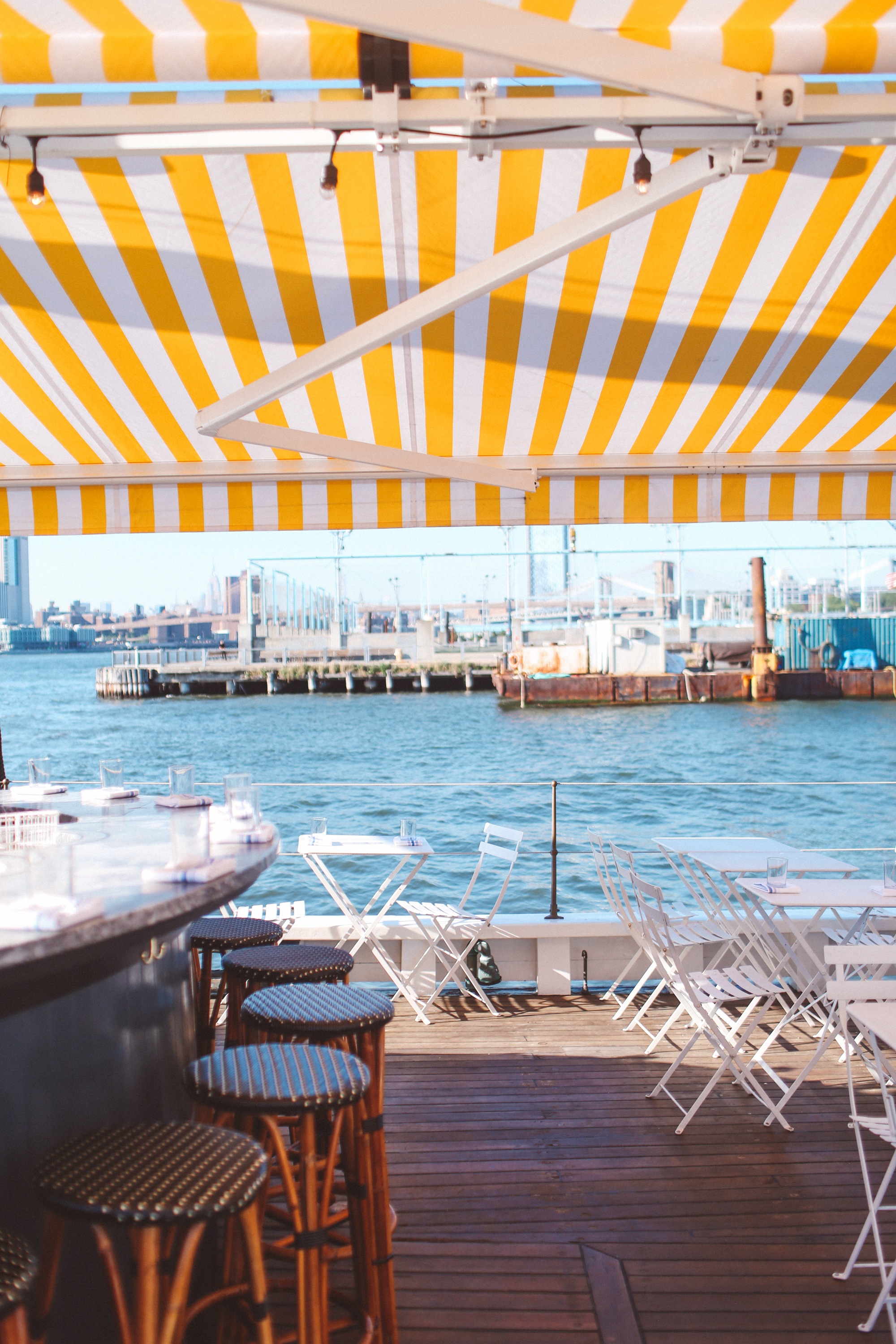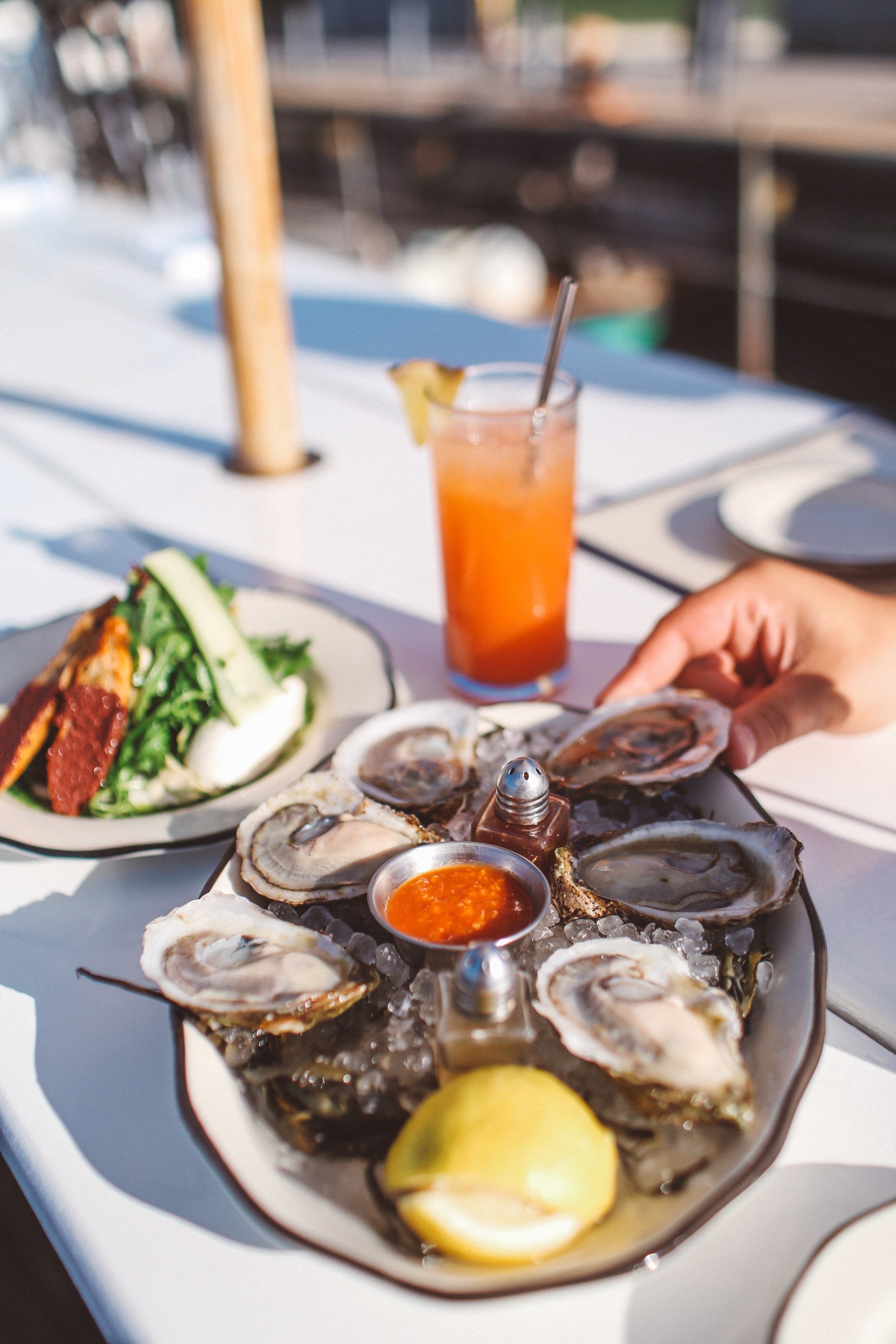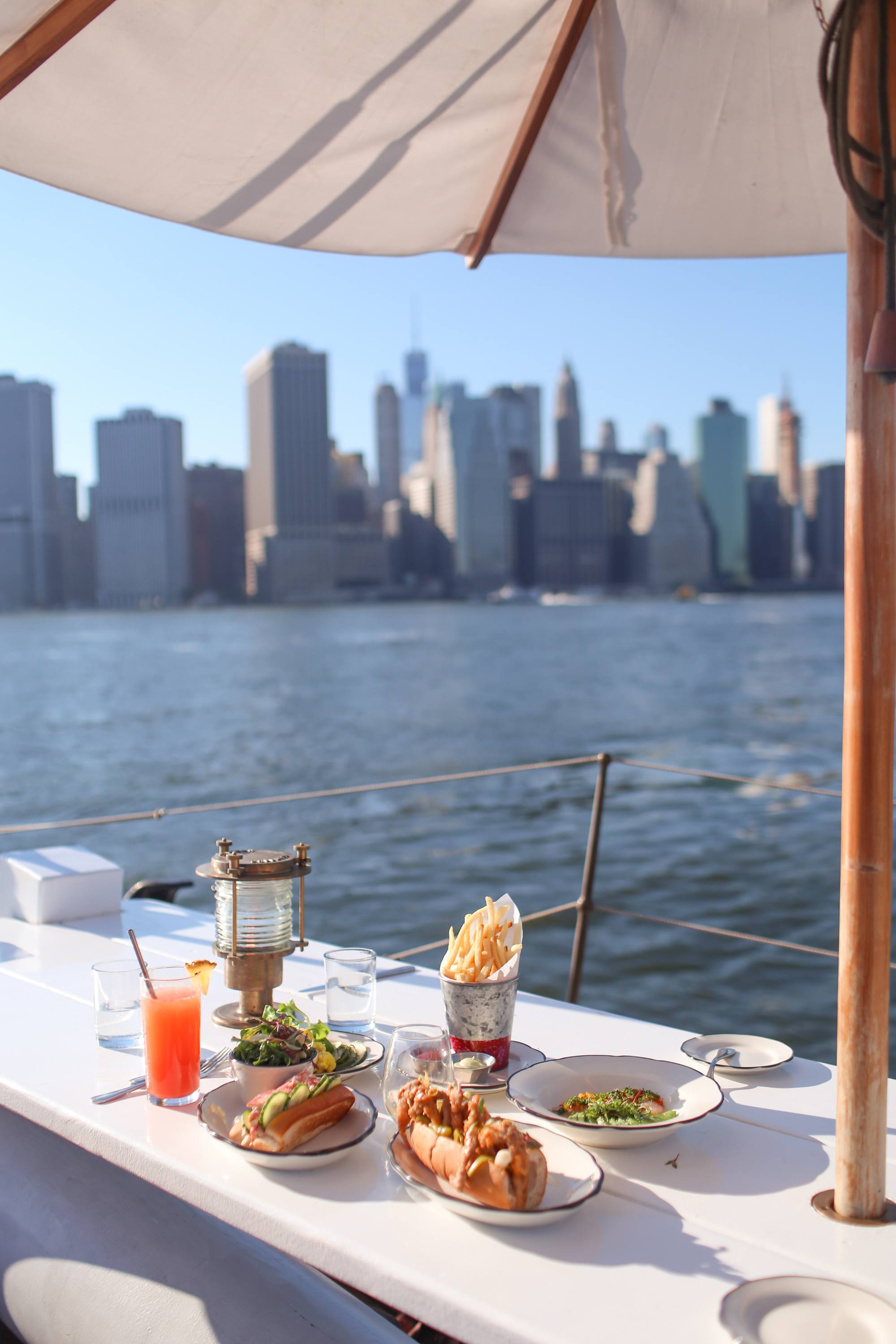 We adored our dinner on Pilot. The views were just AMAZING! And the food was out of this world. We really loved the fresh oysters and lobster roll, though everything was tasty. The boat has a great history which made it extra special to dine on.
Afterward, we walked the 50ish minute walk to the Brooklyn Bridge for sunset. Warning – sunset is NOT a fun time to visit the bridge as literally hundreds of other people are visiting then, too. I felt like I was being body checked the whole time. That being said, the sunset was pink and beautiful and just a great thing to witness during a warm summer evening in NYC.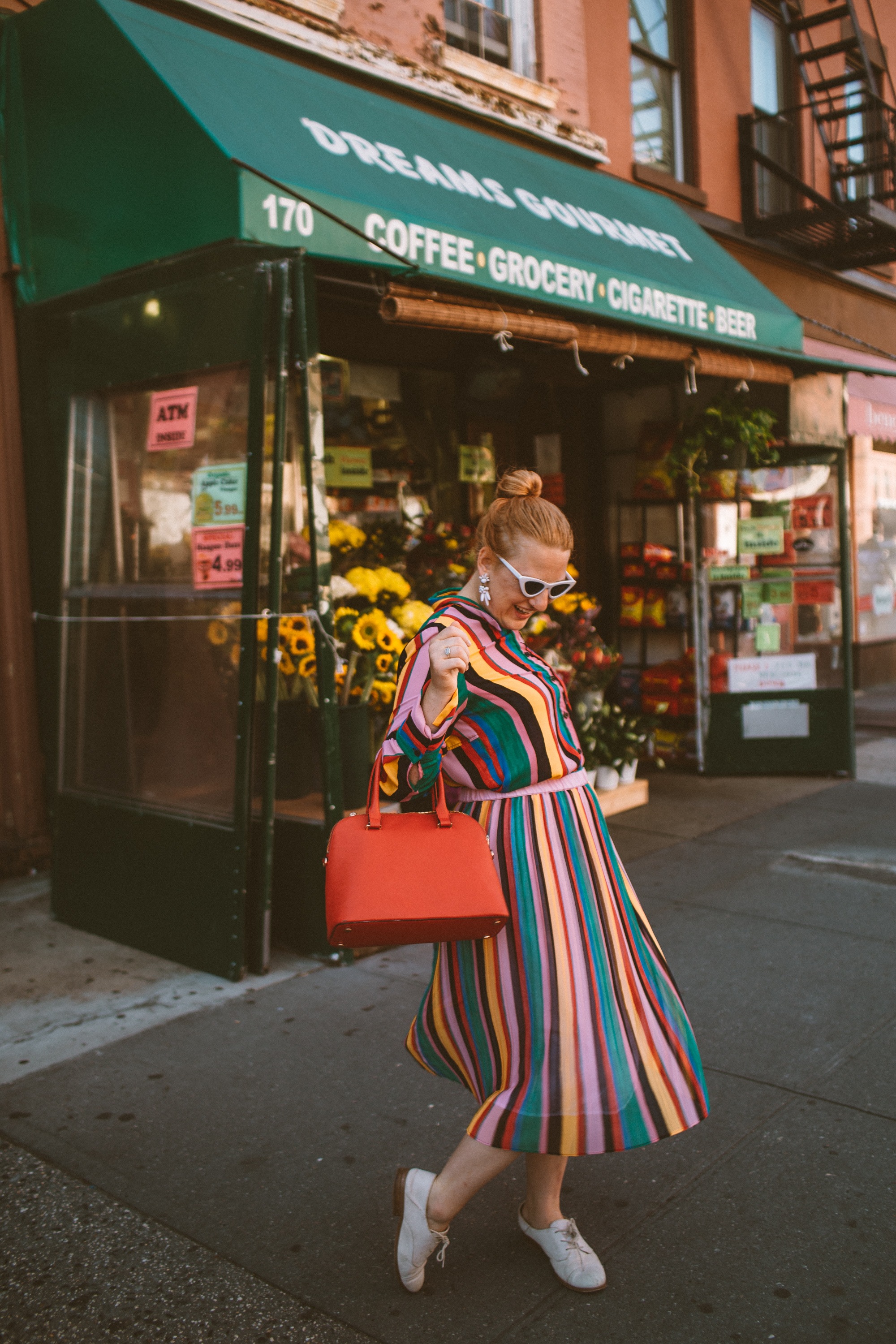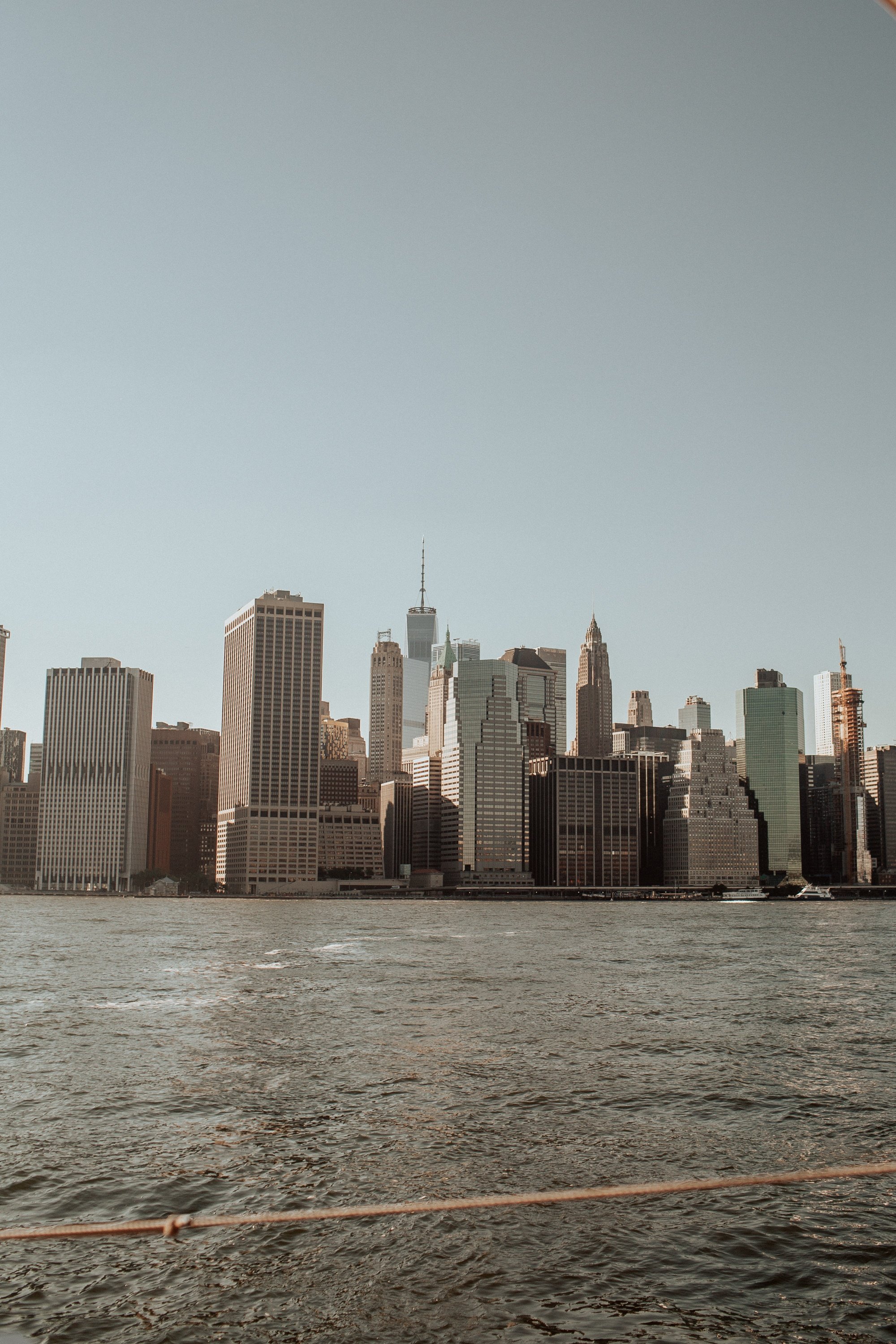 Pro tip: Try an enter the Brooklyn Bridge from the Brooklyn side as actually walking across the bridge is a madhouse and the view is better from the Brooklyn side looking out onto the Mahtahhan side!
Summer evenings in Brooklyn in rainbows – ain't too bad.