Yesterday Robin and I did our first San Francisco food tour with Avital Tours. What I love about this city is that there is never a shortage of corners to explore. Each neighborhood is so different from the next, that it's hard to dive deep into the culture of each one. For this precise reason is why I loved partnering up with Avital Tours to embark on a culinary journey through North Beach, an area of the city that I don't get to enough.
On Saturday morning, we met our Avital Tour guide, Hannah, in front of the Italian Athletic Club right on Washington Square. With heart of North Beach buzzing around us, our small group of 8 started off the day with a quick round of "get to you know you". Name, where you're from, weirdest food you've ever eaten (Alpaca in Peru, in case you're wondering). Hana gave us the low-down on Washington Square and the beautiful church towering over it. Then – a good stroll through North Beach to our first stop: 15 Romolo.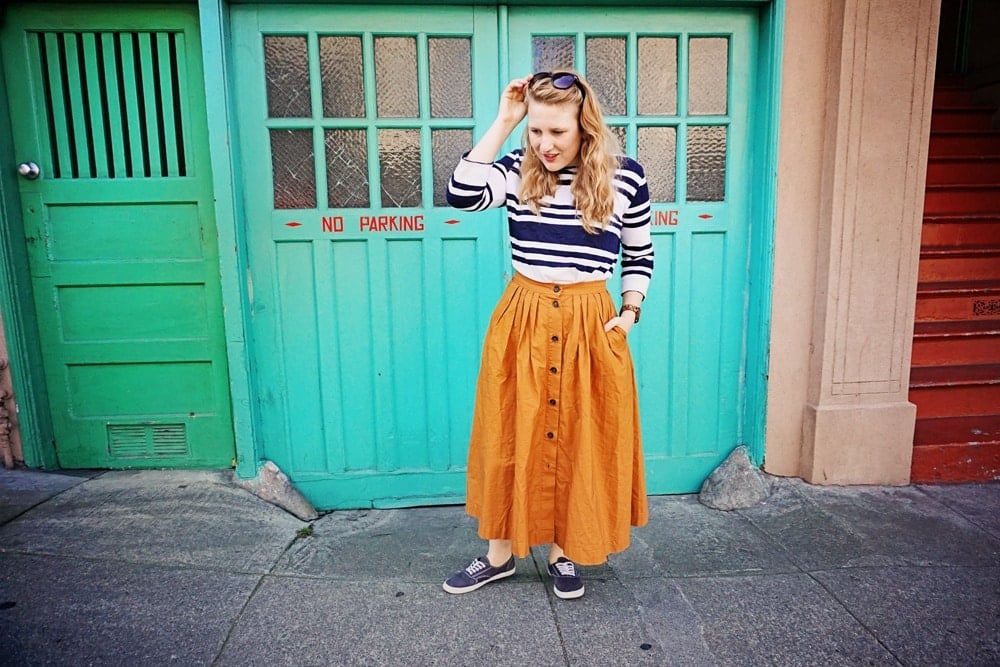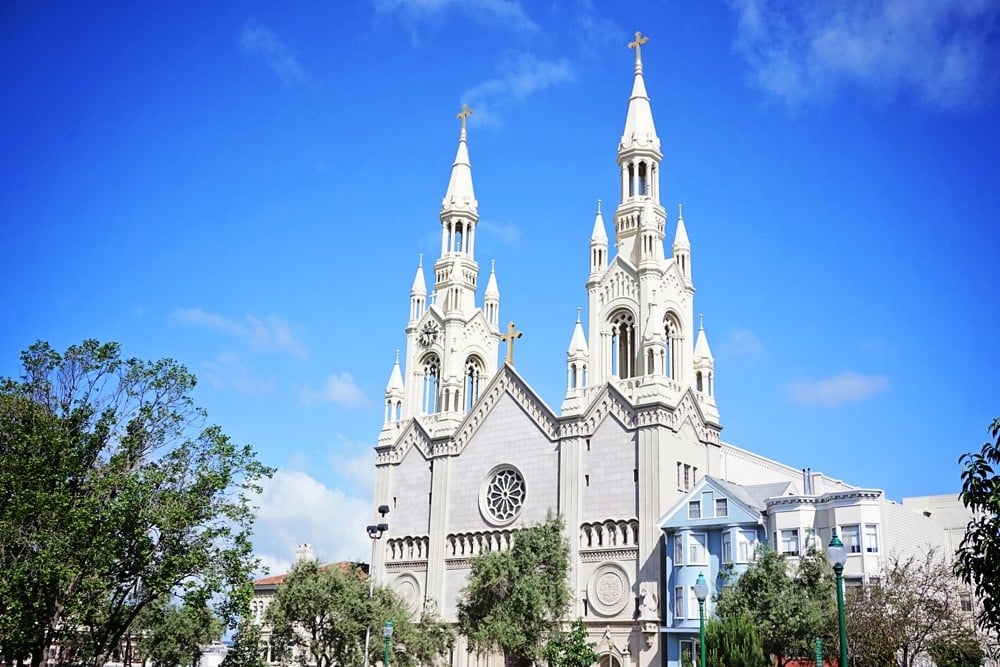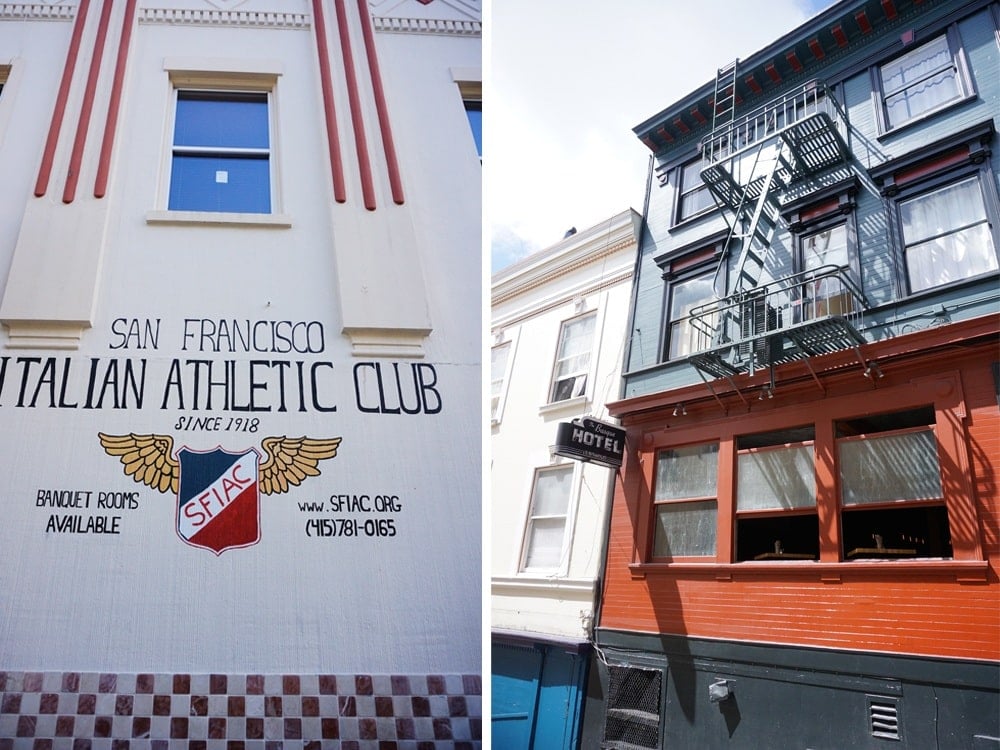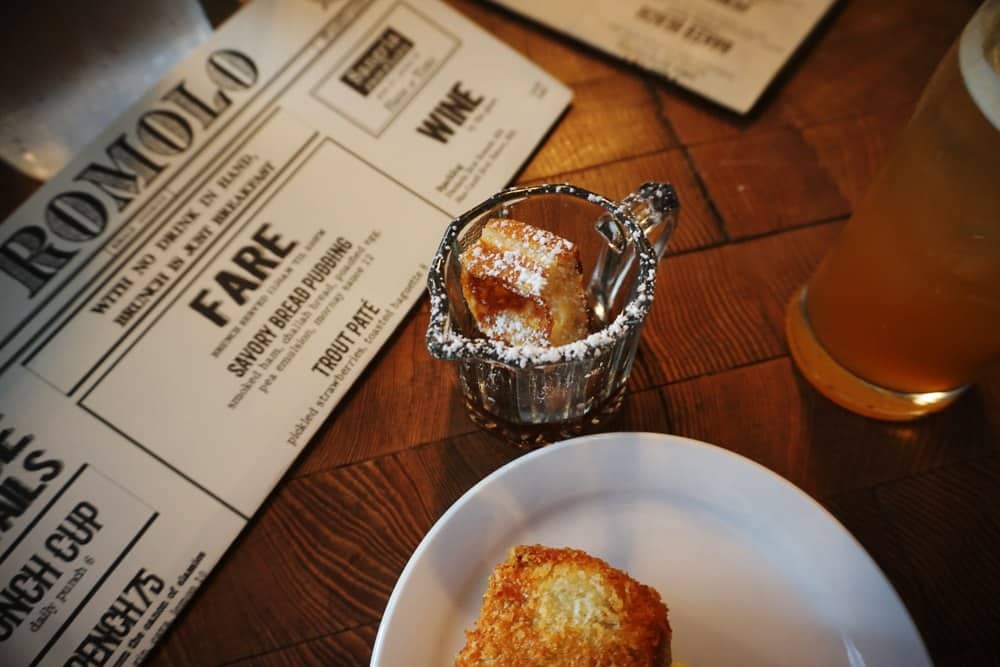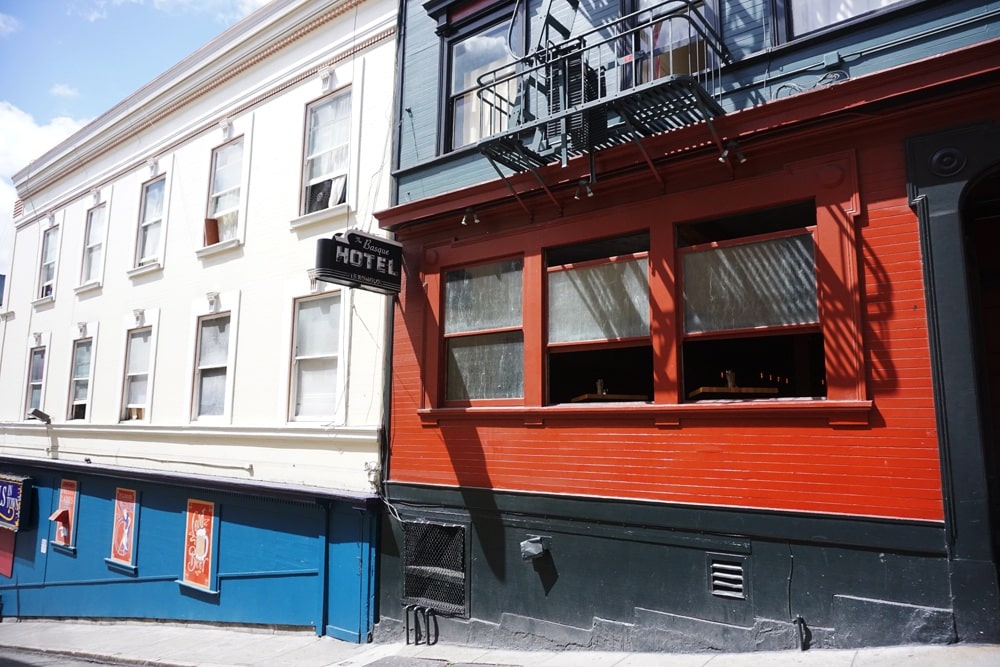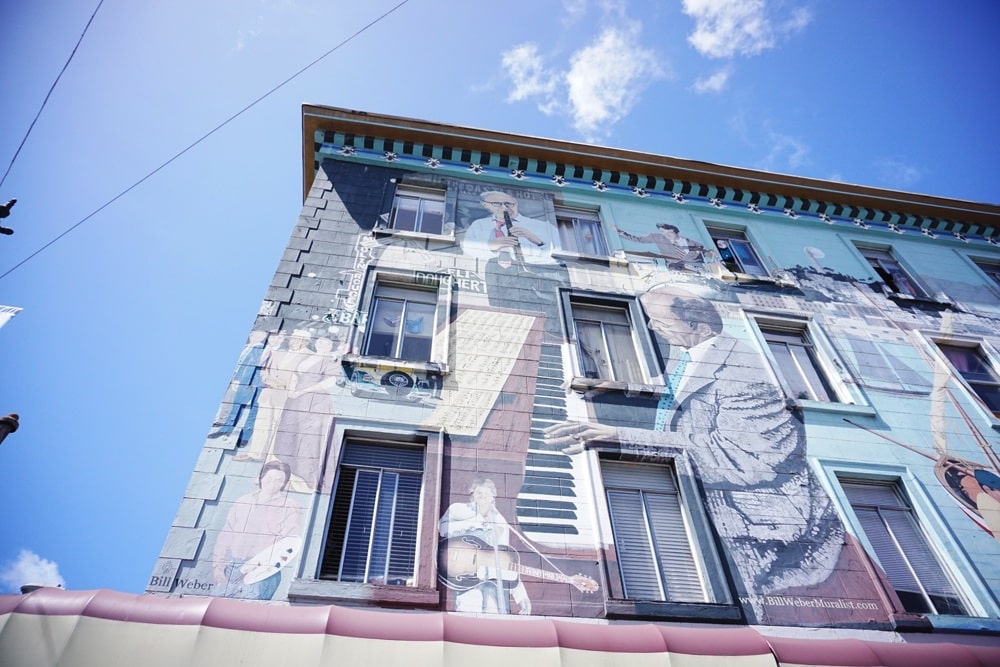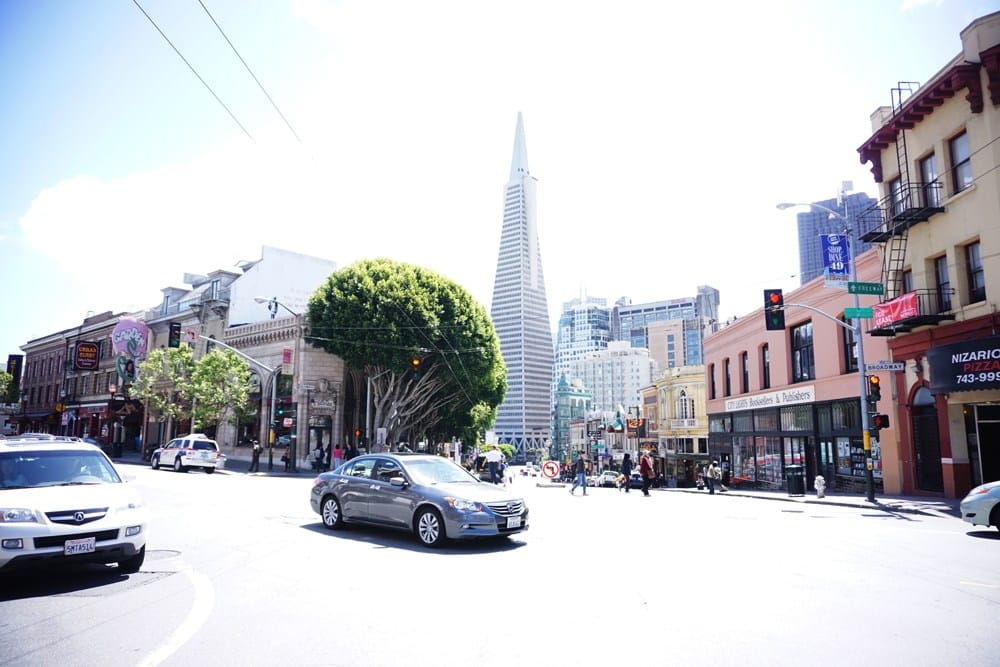 Tucked in an alleyway is 15 Romolo. Visiting for brunch earns you a free waffle shot (yes, a waffle shot) with brandy syrup. It's served in an adorably tiny beer mug dusted with powdered sugar and a little waffle piece sticking out.
---
We also sampled croquettes and sipped on their signature cocktail, Pimm's Cup, a refreshing ginger drink that is so good, I'll gladly haul across town just to have it again.
---
Afterwards, we wandered over to an underground tunnel that used to service the Barbary Coast, a pivotal era in history for North Beach. Did you know there is a tunnel under San Francisco? I've been here 1.5 years and never heard anything about it. I love knowing that it's there now.
Back above ground, Hannah shared the history of murals before guiding us to Original Joe's to have what is the best eggplant eggplant parmesan I have ever tasted. Now I've had eggplant parmesan before, but it's hard to get that eggplant just right. Robin's and my dishes were cleaned out quickly and we soaked up the extra sauce with pieces of bread. Not full yet, but getting there.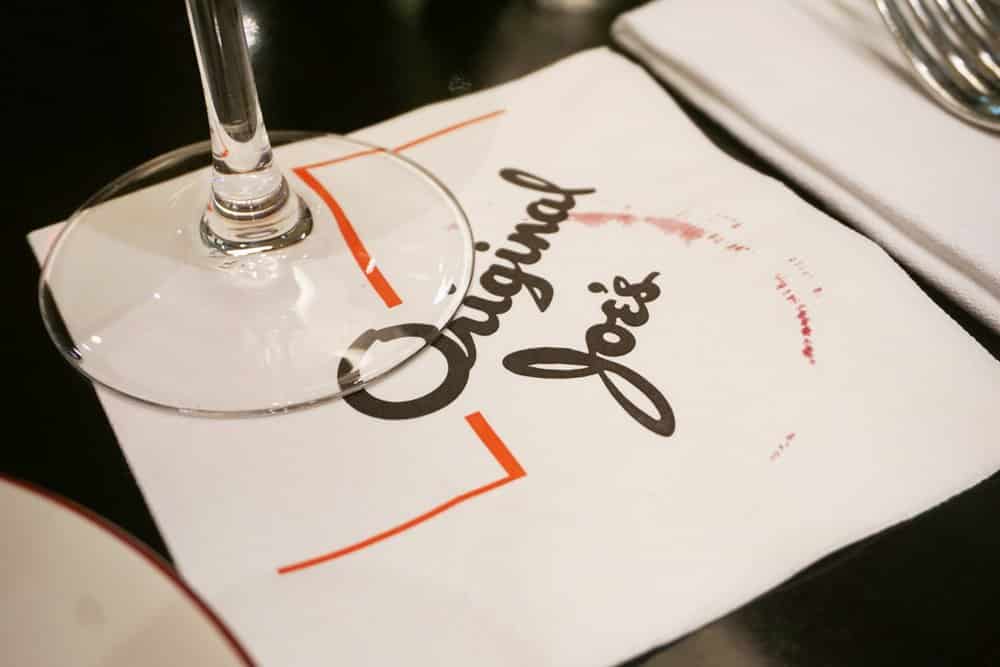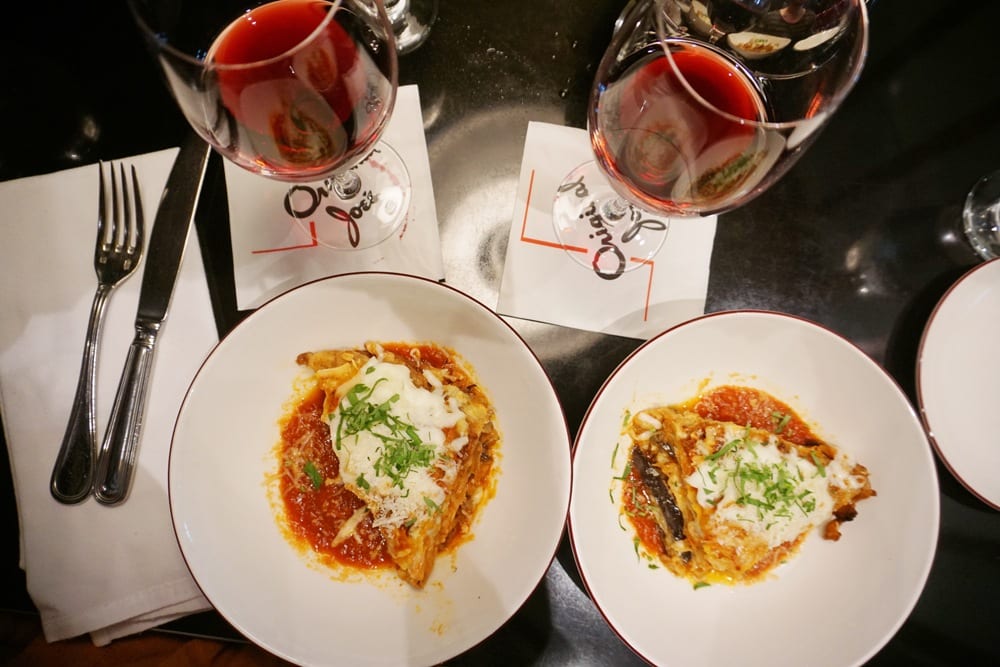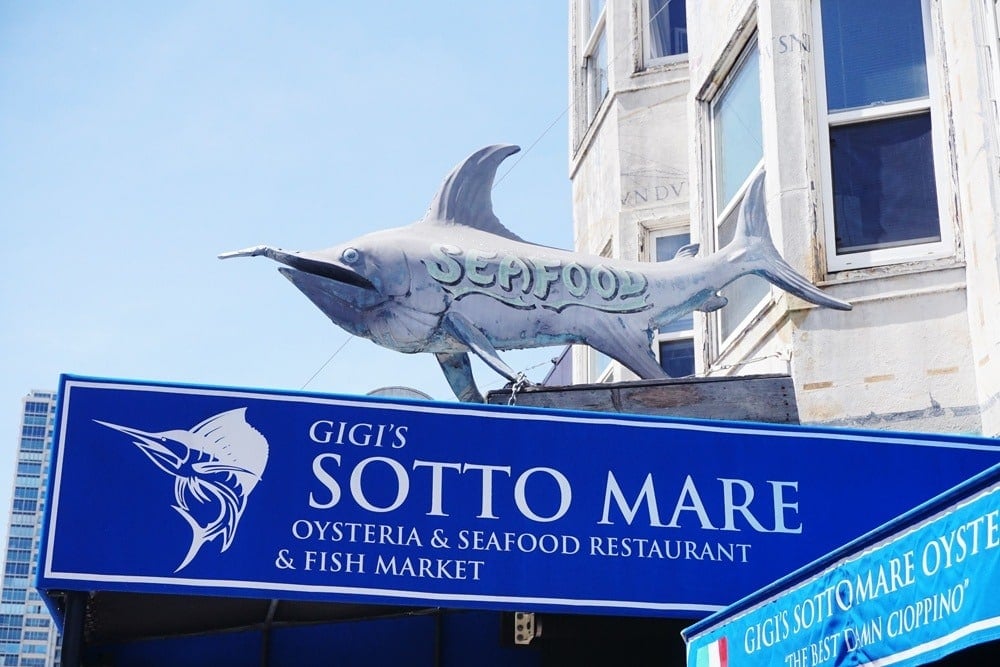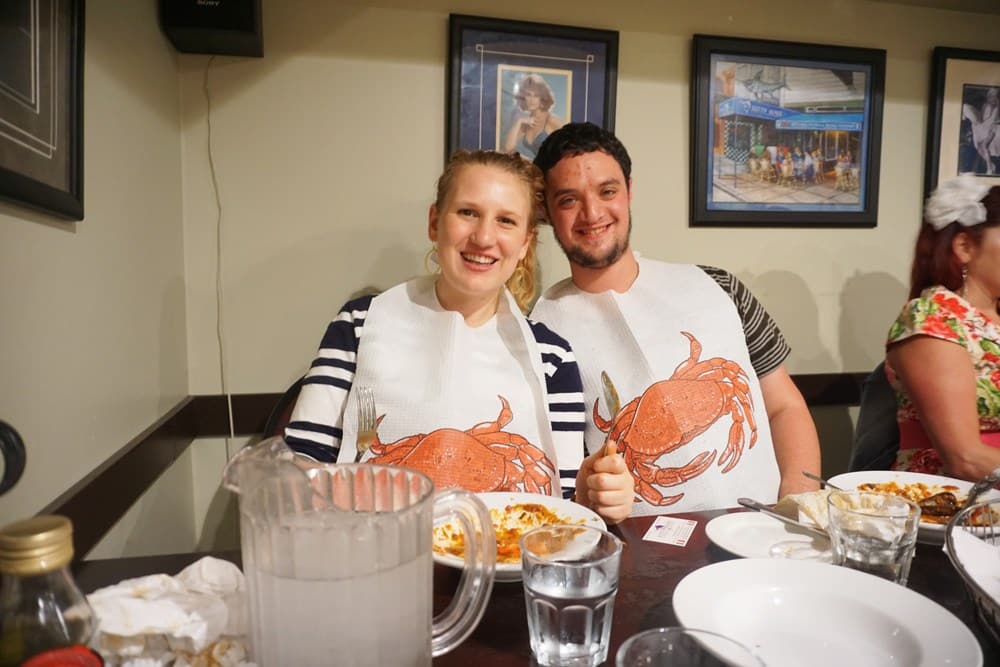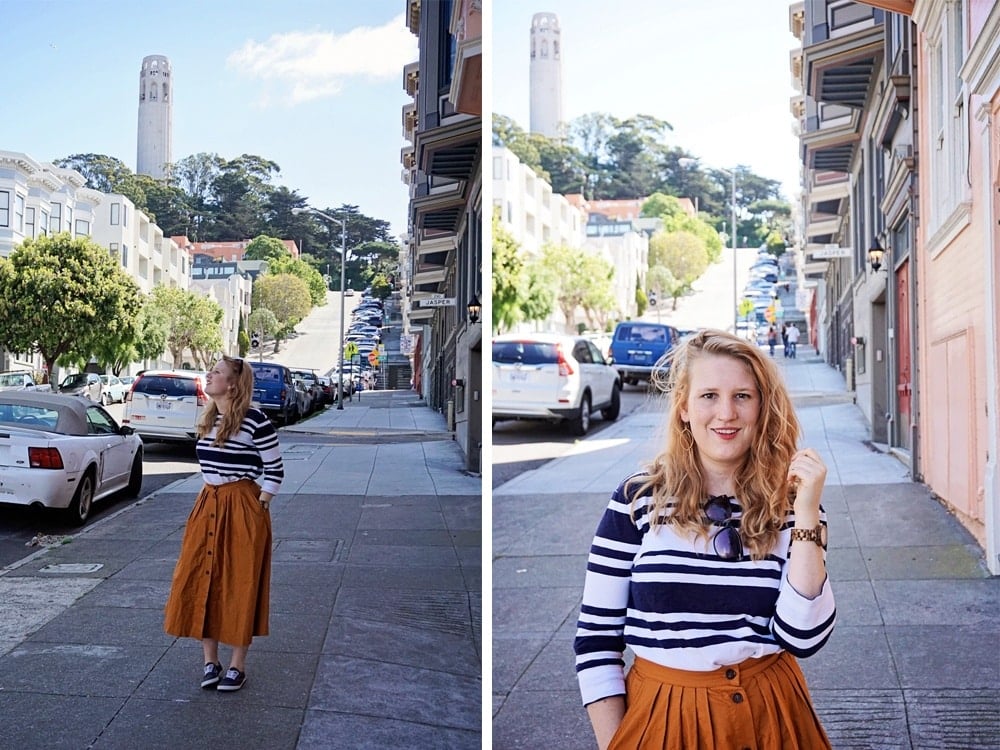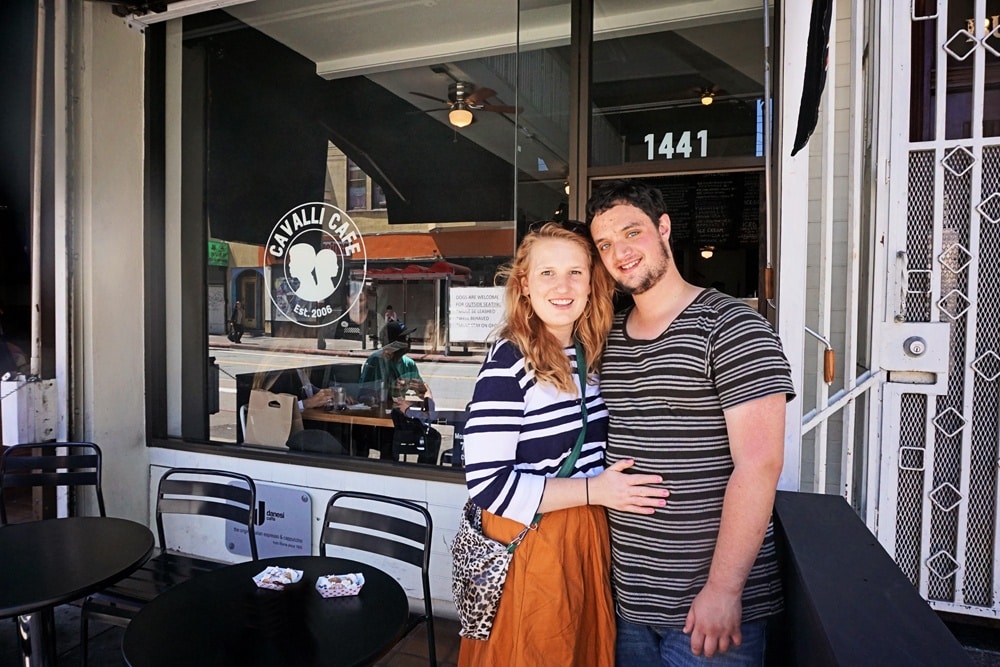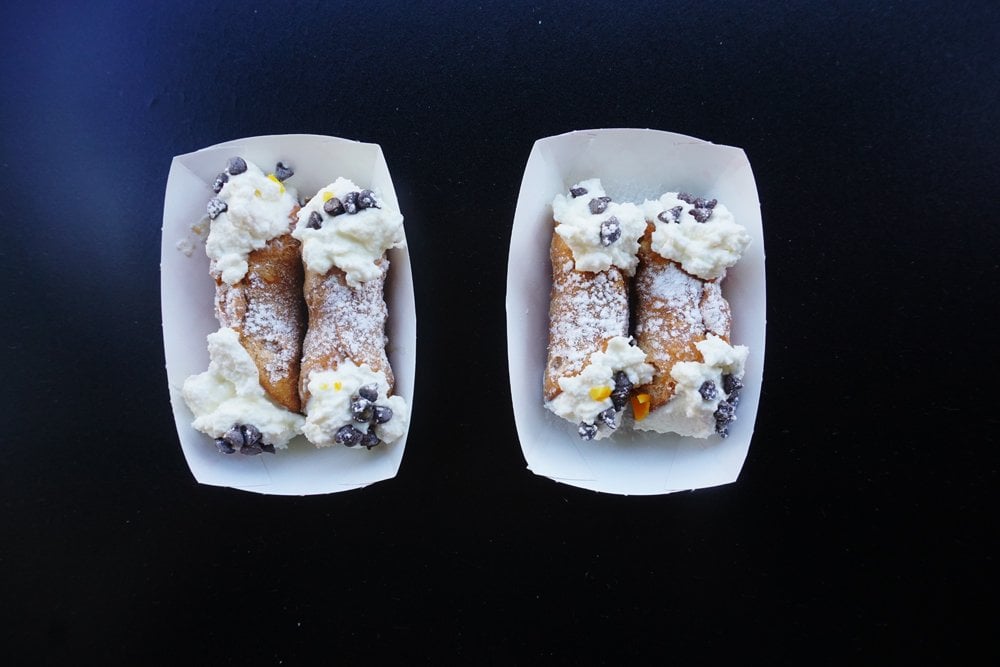 Most people think of just cheese and pasta as Italian food, but California Italian good is heavy on the seafood (we are on the Bay after all!) So, next up was a stop at Sotto Mare, a small restaurant that packs a lot of flavor into their famous cioppino dish. Back when San Francisco deep in the fishing industry, the fisherman would "chip" extra scraps of fish into a pot each night and make a stew. For cioppino isn't a real Italian word, but one that grew out of this tradition and into a famous dish.
Robin and I happily tied our fish bibs around our necks and dug into this seafood-filled stew. I went through probably a small baby tree in napkins from shelling crab legs. The work was worth it. On top of wonderfully cooked crab, mussels, clams and shrimp, the fish broth of this stew was out of this world.
---
Savory and rich, cioppino isn't a dish to miss and I'm so happy Avital Tours helped put this on our culinary map.
---
Lastly, an authentic cannoli at Cavalli cafe. The ricotta filling was somehow perfectly savory and sweet at the same time. The shell was just the right amount of crunch. And they didn't last more than 4 minutes with us.
Robin and I went back to our apartment full and in incredibly good moods. We just spent 3 hours learning the ins and outs of one of my favorite San Francisco neighborhoods, tried dishes we've never had before and discovered new restaurants to put on our rotation. We even got a little exercise in! If that isn't the makings of a good food tour, I don't know what is. Avital also has food tours in the Mission and Haight/Ashbury as well as an evening cocktail tour downtown. They also are now in LA for you SoCal readers! If you're looking for something fun to do in LA or the Bay Area (especially of you're a local!) I highly recommend doing a food tour with Avital. You won't be disappointed.
---
Thank you to Avital for providing this wonderful tour for us. As always, all opinions are my own.