So, you've seen all the influencers flaunting Shein fits on TikTok, or maybe have been bombarded with ads for the Shein website. Hey, the pieces are always cute and incredibly cheap.
But is Shein legit or a scam? Like, do they actually make good clothes? Do they ship fast or have a nice customer service team?
I spent over $300 on few couple large hauls to really try Shein clothing to the test and bring you detailed & honest Shein reviews (totally unsponsored!)
This is part of my Saw It On Social Series where I review Instagram-famous brands and give you the real tea.
Find more reviews here.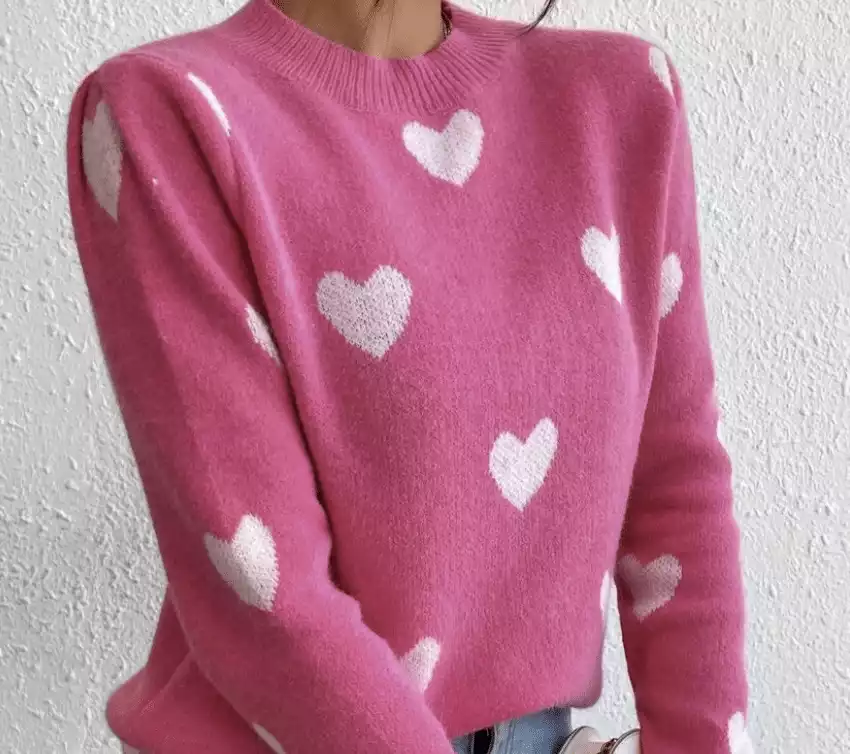 SHEIN clothing
The Whimsy Soul team Shein ratings are the worst of all stores we have reviewed. We found that despite affordable prices and trendy styles, the cons outweigh the pros.
Pros:
Affordable, trendy styles

Plus sizes (in trendy styles)
Cons:
Fast fashion (falls apart soon)

Use child labor to make clothes

Rips off small designers

Pollutes environment
Learn More
My Honest Shein Review 2023 – Are They Legit Or A Scam?
I constructed this blog post review after multiple orders from Shein over a couple of years, instead of ordering once and making my decision on that single order.
I've also consulted with friends who have ordered items to basically crowd-source this deep dive for ya.
The first time I ordered from Shein, everything was too small on me. At that time, I was wearing a 10-12, and the Larges couldn't fit at all.
So the next couple of times I ordered, I made sure to size up… and it still didn't help. So many pieces were still totally missized so I couldn't easily fit into them. I quickly learned they have terrible size charts and really, if you curvy like I am, they just don't fit well in general. (More on that later.)
After months and months of seeing ads for Shein online shopping, I finally broke down and placed a huge order one morning before a trip I had planned.
Shein shopping is low-key addictive since there is just such a huge inventory. I figured spending $100 to stock up on literally days worth of new outfits for a vacation was a great deal. (Spoiler alert: it wasn't, but more on that later in this post.)
Items I Bought From Shein
I didn't take photos of all the items I got over the years or even from one order, but these are the pieces I am highlighting and wearing from the Shein store for this review:

I knew from my prior Shein haul that the clothing was meh, but after months and months of seeing ads for Shein online shopping, I finally broke down and placed another huge order one morning before a trip I had planned. Shein shopping is low-key addictive since there is just such a huge inventory.
I figured spending $300 to stock up on literally days worth of new outfits for a vacation to Joshua Tree was a great deal. (Spoiler alert: it wasn't, but more on that later in this post.)
A Look At Some Of The Shien Clothing I Bought
Stripe Dress: This is nautical heaven! As a curvy gal, I love big flowy dresses that are comfy as heck. Plus it has pockets!
I was sure it would be the perfect dress to bring to so many seaside trips… until the buttons started falling apart and coming undone after a few wears. The clothing quality was just not there.
Yellow Dress: I had high hopes for this yellow dress. It's my favorite color and I have a soft spot midi dress like this. When I put it on, the sleeves were a little bit tight around my shoulders but nothing I couldn't work with.
I took both these Shein dresses with me to a conference in Palm Springs and also to Joshua Tree, I even wore the yellow one for the first time inside the national park (seen here.)
But, that same week when I wore it to a dinner in Palm Springs, one of the pockets started forming a hole…. and it all went downhill from there.
Scallop Bathing Suit: I didn't wear this one until my trip to Maui. I wore it on our day exploring the Road To Hana and I made the mistake of actually getting it wet. It stained the bottom of our car seat blue!! YIKES. Bathing suits aren't supposed to do that.
Floral Swimsuit: This is another swimsuit that I brought to Maui. It didn't stain anything thank goodness, and it actually held up alright.
I wasn't expecting a random bikini to be the best quality thing I bought from Shien.
Straw Bag: Guess how many times I got to use this before a giant hole formed at the bottom rendering it useless? One. One time. Turns out this bag is not swen together but instead held together with a glue.
Earrings: I can laugh now about how poorly made these earrings were, but I was really sad when they broke on my ear after just hours of putting them on out in the world.
The bird earrings never made it that far – they were literally pieces of felt held together by superglue and looked like a children's craft project.
Everything Fell Apart
I had first tried Shein clothes in 2015 and thought it was all a scam because nothing looked like it did on the site, the Shein shipping took forever and nothing fit (even after reading Shein reviews from other customers to try and get a good sizing fit!)
But I had friends tell me they have gotten better and I should try it again. So I did and I was surprised and not surprised at the same time at the pieces I brought with me to Joshua Tree and Maui.
At first I was pleased. My Shein dresses review was going to be A+, I loved my yellow dress and other pieces. But then…
As you saw me talk about in my video and above, almost everything fell apart after 1-2 wears. I'm updating this post about a year after writing it and I don't own a single item of clothing that I bought from Shein anymore because it all was trash that I ended up tossing.
So before you shop Shein, you have to realize it's not going to last.
You CAN'T return items like swimsuits, bags and accessories to Shein. I learned that the hard way.
That purse? Fell apart by day 2. Buttons on dresses popped off or the seams simply ripped. Earrings literally fell apart while wearing them, which wasn't surprising since my earrings were all barely held together with cheap hot glue when they arrived.
All in all, I was really disappointed with my whole order and wondering how the heck does this company stay in business anyway? Talk about being incredibly unethical fashion.
Part of my wants to file my post under Funny Shein Reviews because once I got over the money I wasted shopping Shein, I did laugh.
I mean, it's all so bad!! Shein quality is just trash and doesn't fit bodies that curvy or plus size, so at some point I had to laugh at myself wiggling into these tiny swimsuits that were marketed as a size XL.
Shein Sizing Is Awful &
Their sizing chart is all wrong and isn't consistent item to item. A lot of Shein size reviews report this.
This makes it really hard to shop because it's unclear if the Large is actualy a Large, or if it's a Medium. I did find that looking carefully at all the past customer reviews was helpful.
If a gal says she's an XL and the XL fit her, I know I'm good to go.
I learned that if there are no reviews, I don't want to be the first to risk the item. Because I have done that before, were I risked it and learned the hard way!
Messed up size charts are actually normal for fast fashion brands but it's still annoying. They aren't as bad as Zaful though.
Oh – and Shein is the same company as
Romwe
. They just have a separate "brand" so they can trick customers and get a bigger profit. STAY WOKE.
A Deeper Look At Shein Clothing Company & Services
Shein Curve
Here's the thing – shopping online as a plus size woman sucks. It really size. Most brands aren't size-inclusive and trying to find clothes that are stylish but affordable is really hard.
I think it's unethical to shop from Shein, but if you are a size 4X gal just trying to find something trendy and in your budget, and Shein Curve has it, go for it.
I understand if you opt for Shein shopping online on plus-size items. Just make sure to also read all the Shein Curve reviews from past customers before you buy to make sure they will fit you.
Because as a size 12 + 14, a lot of their XL doesn't fit my body. I can't imagine how flawed the Plus options are. If you are plus size and have shopped Shein Curve, please drop a comment below and let me know how it went!
Where Is Shein Located?
Shein is a Chinese fast fashion company. They are not based in the United States.
They are also the exact same company as Romwe and sometimes if you order from Romwe you'll get Shein packaging. (Read more about that in my Romwe Review Post).
Shein Shipping
Free shipping to anywhere in the United States on orders over $49. Free express shipping on orders over $150. But, note this all comes from China so it does still take a while.
Shein Return Policy
They won't send you a return label so there are no free returns – you have to pay out of pocket for shipping and it ships to China, so the fee is high and it takes forever.
Many people have left reviews on BBB saying it's not uncommon for Shein to ignore your return or really drag their feet to process it. They basically make it as hard as possible to return things so you won't.
Shein Custom Service
Customer service was awful – super slow and poor communication. I went in circles trying to get answers to my questions. Plus, since I ordered a lot of swimsuits and earrings thing this order, I wasn't able to return a lot of it.
So, I ended up taking the hit and not trying to fight too hard to return things.
Is Shein Worth It? Is Shein Bad?
As you can probably tell, my honest review is not positive. I do not love Shein, in fact I hate this company with a firey passion and actively discourage friends and followers from supporting this literal trash fast-fashion company.
Shein Culturally Appropriates & ​Steals From Other Brands
Since first writing this article circa 2016, the Shein shop has been getting more and more negative buzz for culturally appropriating things (like selling Muslim prayer rugs as home decor.)
They are also known to steal designs from small businesses and big stores alike.
Sometimes they'll even use those store's product photos to sell their cheap knock-off version. So, as a customer, you think you're getting a good piece but when it arrives, it'll look nothing alike. Since it wasn't the same thing to begin with.
It's not just me – Shein reviews BBB are full of terrible reviews on Shein shirts, dresses and other clothing.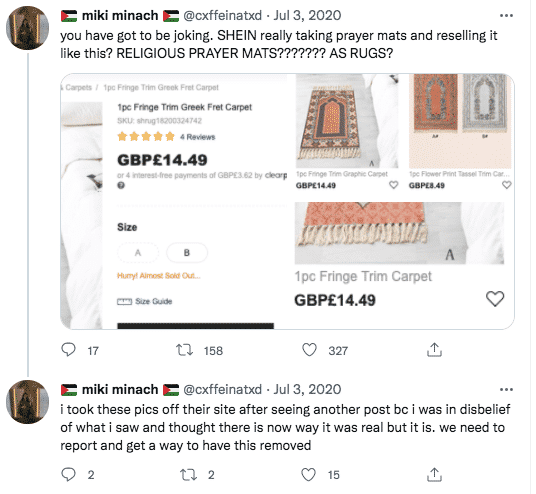 Shein Uses Unsafe Working Conditions & Unethical Supply Chain
This is famous for being really shady when it comes to their factory and supply chain. We know their factories are unsafe for the workers, and it's also rumored that Shein uses child labor.
Additionally, supporting Shein is super awful to the environment. Again, they don't disclose much of their factory conditions but it's safe to assume that's because they are doing dumping.
They claim to use good practices. In a statement, they said "When selecting materials, we do our best to source recycled fabric." But they don't disclose what that means, so it's all a lie. Doing your best doesn't mean you are actually doing it.
And, since the clothes aren't made well, by buying them you are literally just contributing to the landfills. If you're wondering " why is Shein so cheap? " this is why.
To further prove this, they are rated extremely poorly on goodforyou.eco, a website that rates brands on how ethical they are. Spoiler alert: shien is rated as "we try to avoid" because it's that bad.
But Why Are All Shein Reviews 5 Stars On The Website?
Notice how so many times, the product listings are given 5 starts on the Shein website? It's because the company deletes negative reviews. Mine were never approved to go public-facing.
I've also heard from fellow influencers that Shein tells them that in order to work together, they have to leave positive Shein website reviews.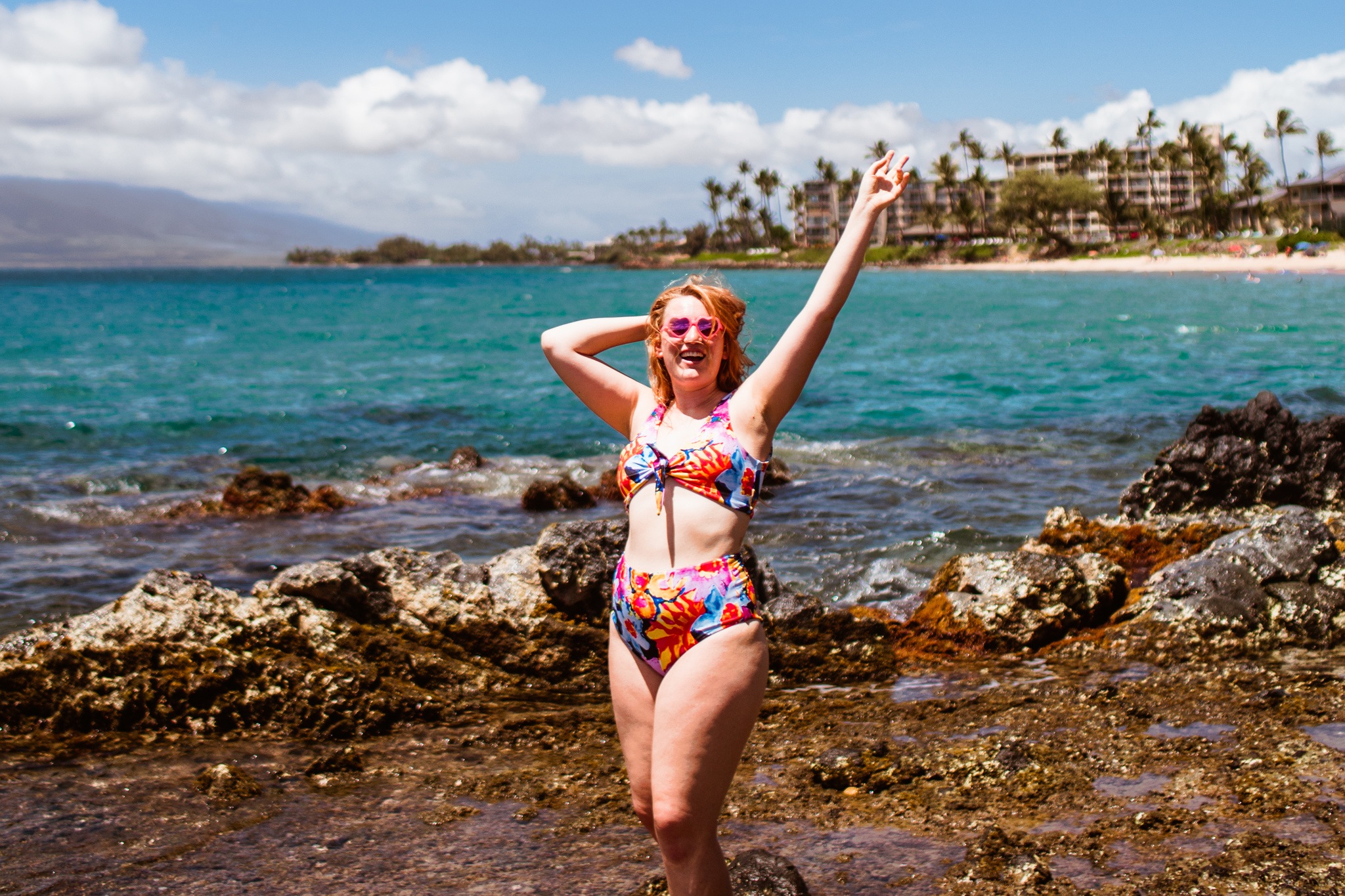 But Shein Cares – I Saw Their Campaigns!
Anyone else notices Shein doing a lot of Pr work this year? I got served HARD on ads this summer on TikTok all about how "Shein Cares" with videos featuring tons of Black women looking really happy. There's another campaign with promises of donating to an animal charity.
I think they even did a competition where you could win a gift card.
If Shein cared, they would disclose their factory working conditions, stop making clothes that fall apart and go right into the landfill, start offering better returns and customer service, stop stealing ideas from small businesses and stop culturally appropriating.
Don't get fooled by this ad campaign.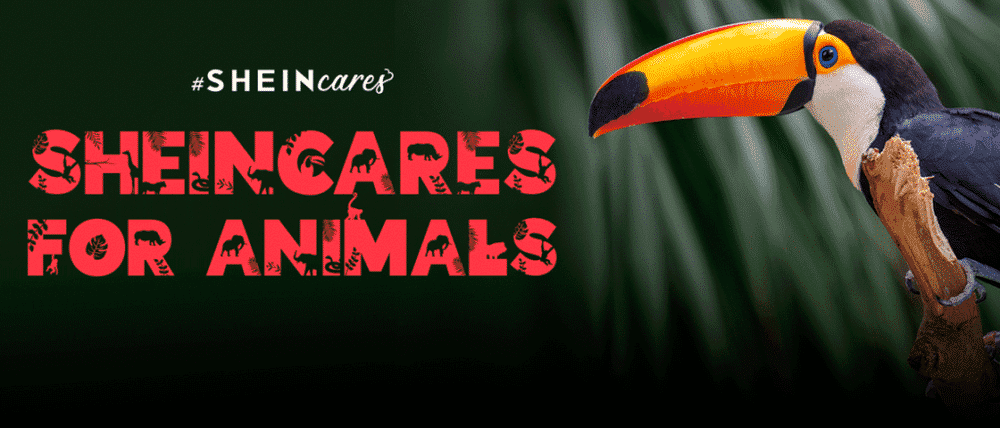 To sum it up: Is Shein reliable? Hell no. Are Shein clothes high quality that will last you more than a few wears? NOPE. Is Ordering from Shein a smart way to use your money. No no no. Does Shein fake reviews to trick customers in shopping? Totally.
For real guys, I don't care if your favorite influencer says Shein is just fine, they are lying to you. This is not an ethical fashion company to shop from and you'll end up wearing things 1-2 times before they go into a trash bin.
If you need a cheap place to shop, just go to Target. Their sale rack is always full of cute things under $10. Or thrift!
How Long Do Shein Clothes Last?
Not very long. As I talked about in my review of each clothing piece above, within months everything I bought from Shein fell apart. In some cases, I got exactly one use out of the item before it started to fall apart beyond repair.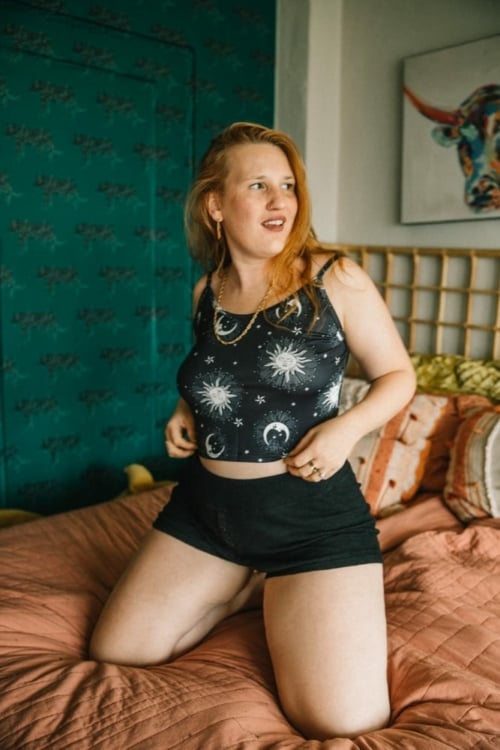 Tips For Buying From Shein
If this post hasn't scared you off and you insist on still buying from Shein, here are my tips for having the best order experience:
Use a credit card to shop so you can get your order refunded by the credit card if anything goes wrong with Shein and their customer service doesn't help you.
ONLY buy items that have previous reviews by past customers. Shein customer reviews are usually pretty accurate for sizing.
Carefully look at what the clothing is made out of to make sure the fabric isn't totally terrible.
Skip the jewelry and bags, they'll fall apart asap. I don't care what other reviews of Shein say, the earrings aren't it.
When in doubt, size up. Especially on Shein tops, they usually run small.
If you found this helpful, please share this Shein clothing reviews post to your friends. Shien is a scam and we need to stop supporting them. My recommendation is to skip shopping at Shein.
I hope you've found this honest clothing review helpful! What are your thoughts on Shein shopping? Do you have any more Shein fashion reviews to add? I'd love to hear them below!
Other Posts You May Like