Welcome to a new spotlight series – the Small Business Series! In a world where it feels like all the Instagram influencers are wearing the same things from Nordstrom (I have for sure been guilty of this in the past, so no judgment) I've been striving to discover small boutiques that offer unique fashion, jewelry or home decor pieces. I'll never ever stop shopping at Target, but I love the thrill of finding little-known shops making great things that I can support by shopping at. So, on the third Sunday of each month I'll be spotlighting an awesome shop for you to discover. 
To kick this monthly series off, I'm starting with Cotton and Clay Co, a little online handmade jewelry and home decor shop I discovered recently. Phoebe Vinson is the artist behind this brand. She started by making macrame teethers after having her son and sold them to local mothers. They were a hit, so she began making other macrame pieces before expanding into jewelry.
"One of my products is my clay phases of the moon wall hanging" says Phoebe. "It has always been popular among my customers. I wanted to make a wearable version of it so I began making little phases of the moon earrings out of clay. After making my first pair my mind kept raising and ideas kept pouring out. I started making more and more earrings and it seemed like people loved them. I realized, THIS is what I want to do. This is what I want to build on and turn into my "job"
Now, Cotton and Clay Co is filled with countless unique clay and cotton pieces – from macrame hangings to fringe earrings to clay studs.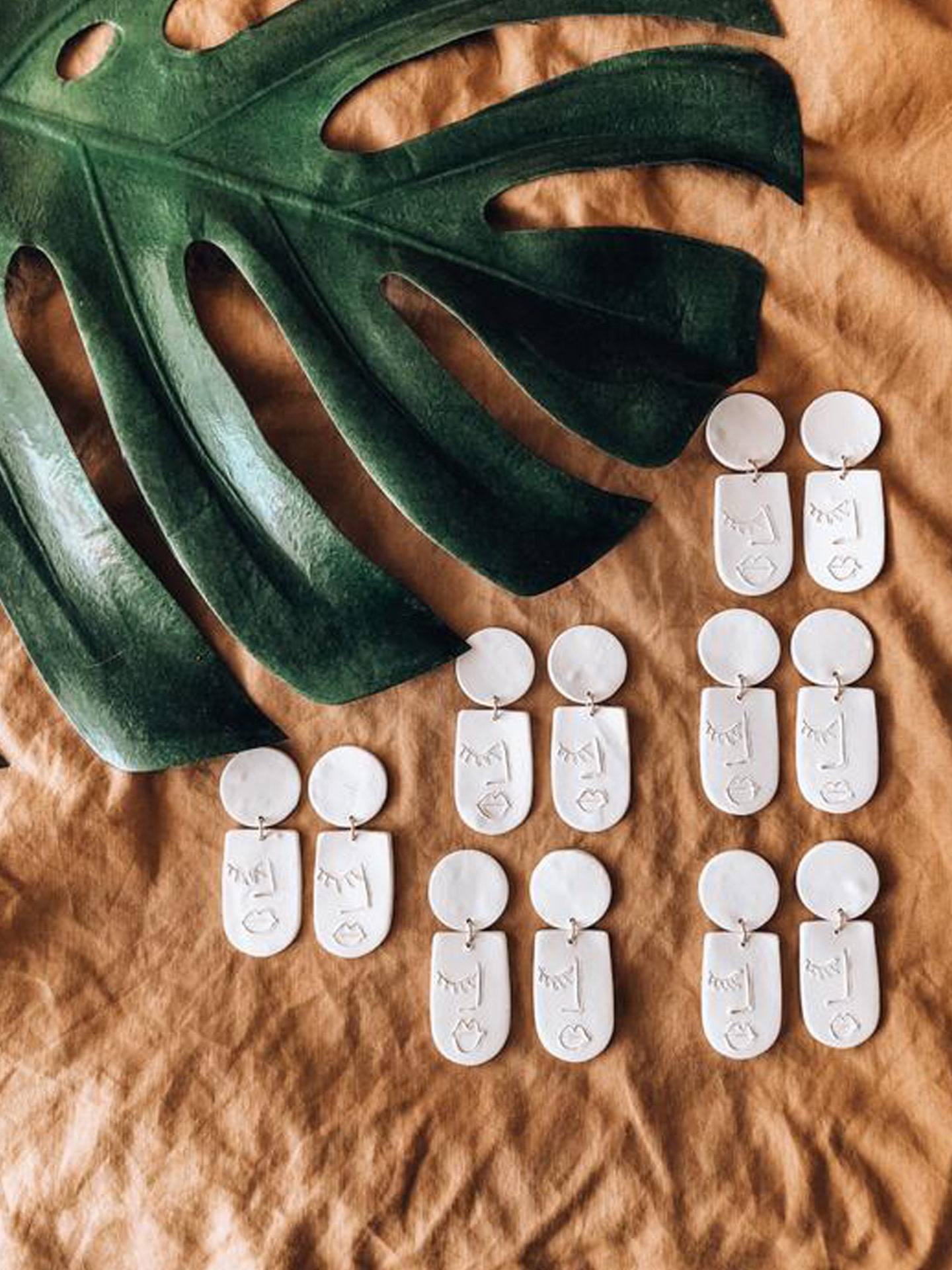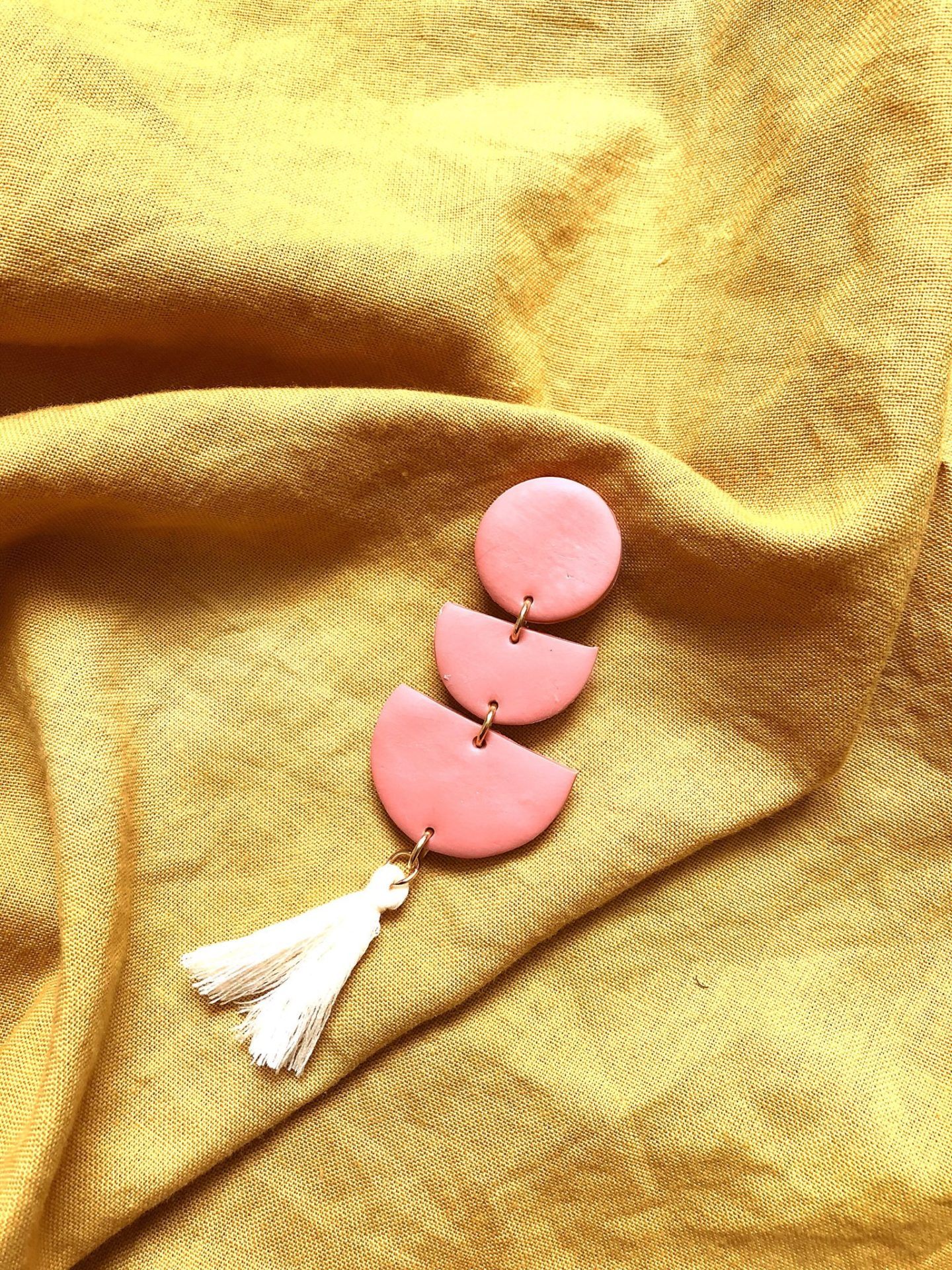 Everything in Cotton and Clay is handmade, which means there are limited quantities and no two pieces are exactly alike. If you see something you like in the shop, you should probably snap it up quickly before it's sold out – this isn't Forever21 where they have 102392138129 of the same exact earring in stock. Pheobe makes it all by hand!
Cotton And Clay Co offers affordable yet utterly unique handmade jewelry and home decor. 
I personally bought a pair of horse shoe studs in green and a pair of phases of the moon earrings, the design that sparked Cotton and Clay Co's jewelry line! (Pictured in the first image.) But I know that won't be the last pair of earrings I purchase from Cotton and Clay Co – not only for myself but as gifts for friends. I'm honestly and awful gift-giver and am always on the hunt for unique things I can gift friends and family. Anything in her shop would make a great gift. I can almost guarantee your sister has never been gifted beautiful handmade clay earrings with little faces on them before and your bestie probably doesn't have a macrame baby teether for her toddler.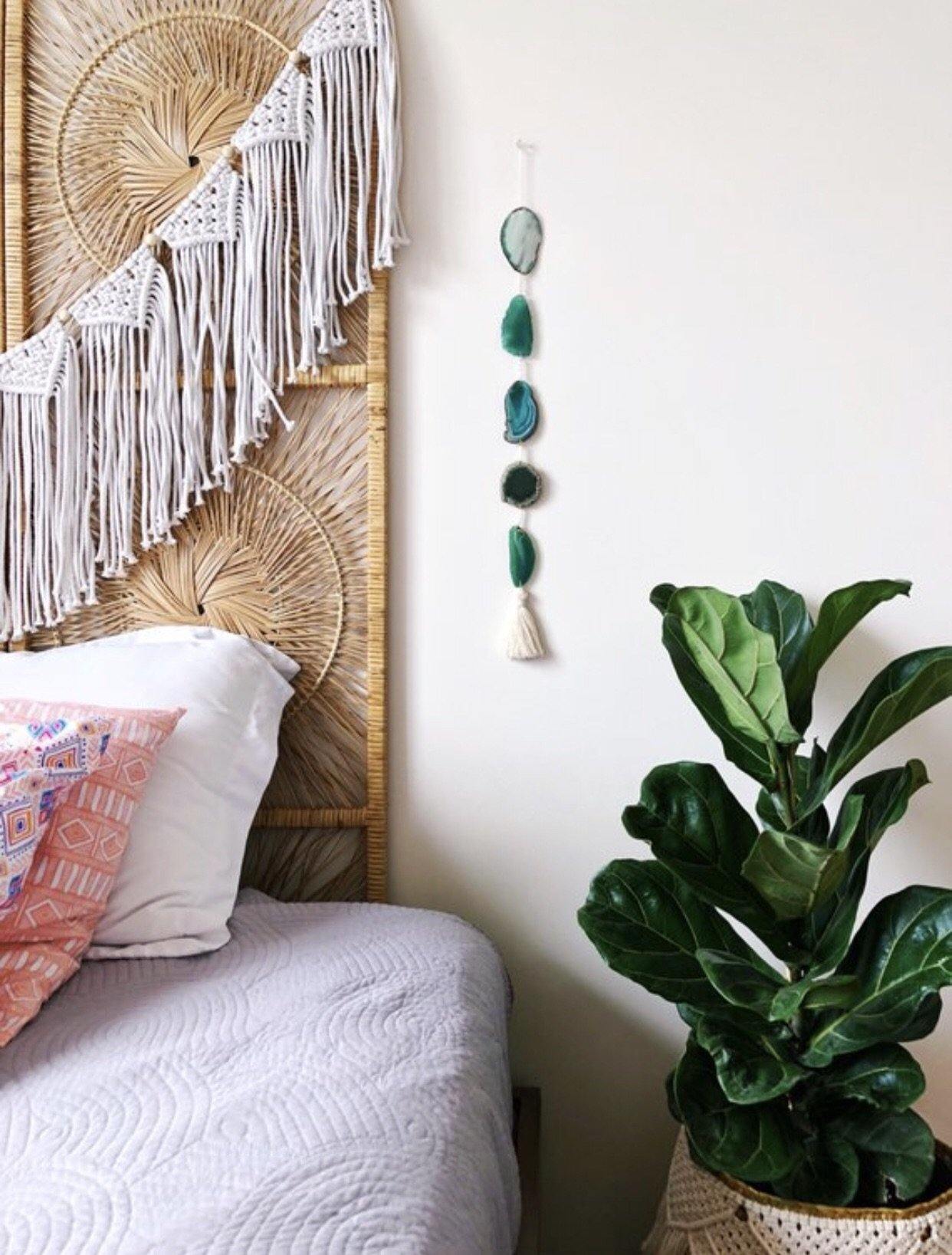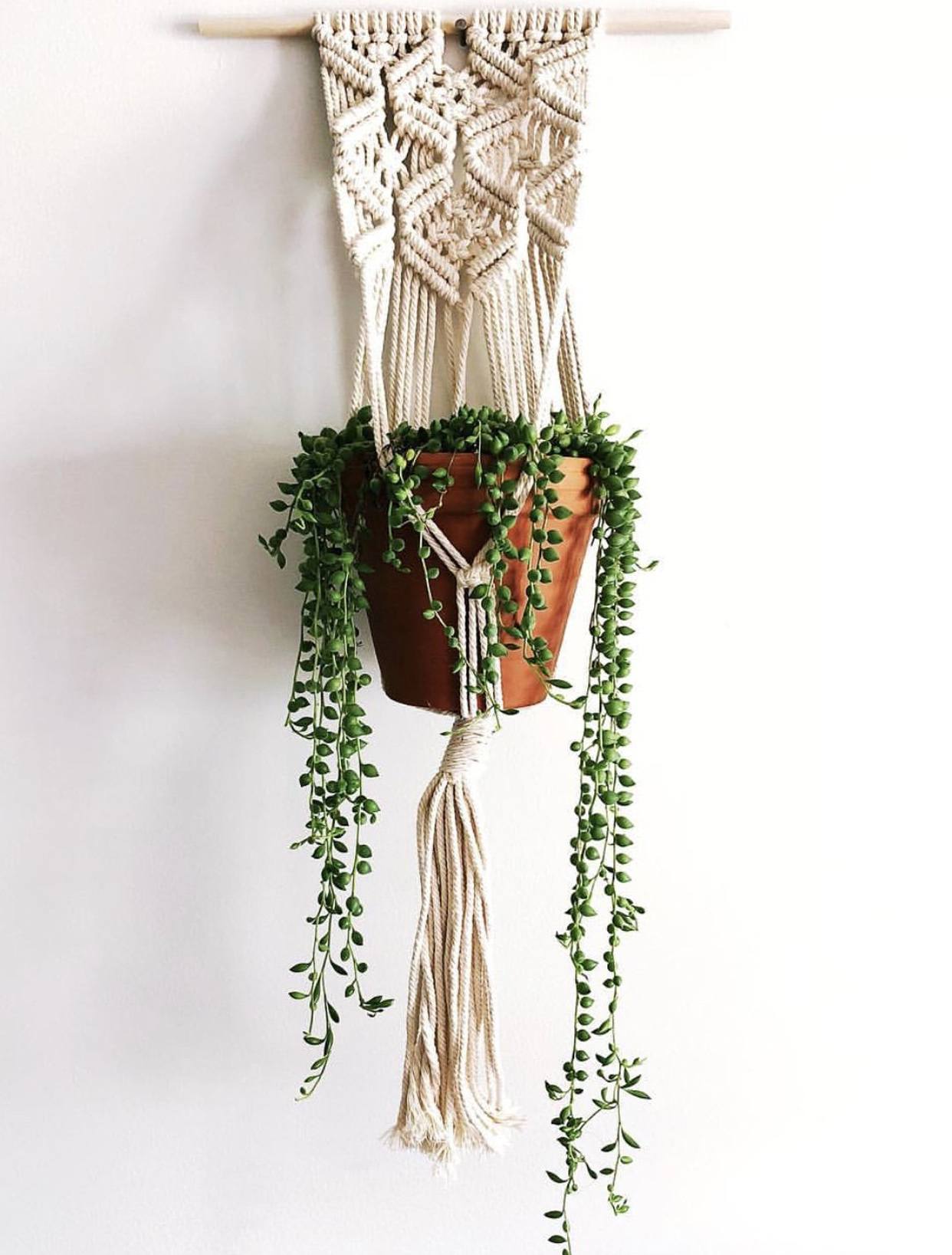 As a mother girl boss business owner, I asked Pheobe to share some advice for other women and mothers itching to start their own business. She says
"If I could give any advice to a mom who wants to start a business it would be, you got this Mama! I know it can be hard, I know the fear of failure and rejection is real, but don't give fear a foothold! Those dreams and passions you had as a young girl before they got put on hold to grow and raise babies, those passions and dreams are still there. They are still burning in your heart and the world deserves to see you live those dreams out! The world deserves to see you thrive and benefit from what you have to offer. You have something special within you, something no one else can do, DO IT!"
Check out Cotton and Clay Co here – warning, you'll want to buy everything!
Want your small business featured in this series, or know of an awesome store we should spotlight? Email Kara at hello@gmail.com.