Felt cute, might delete later... I'm not the only one who loves taking the perfect selfie, right?
Confession: I have a LOT of selfies and photos of myself on my phone. Like, a lot. (I also have a lot of photos of my cat because she's so stinking cute!) If you're anything like me, you love snapping those selfies but you hate the pressure of coming up with perfect Instagram selfie captions.
Social media captions are important for growing a following, engaging your followers and getting more likes! So, I rounded up the best 75 witty instagram captions 2022 FOR you! They're really good, too!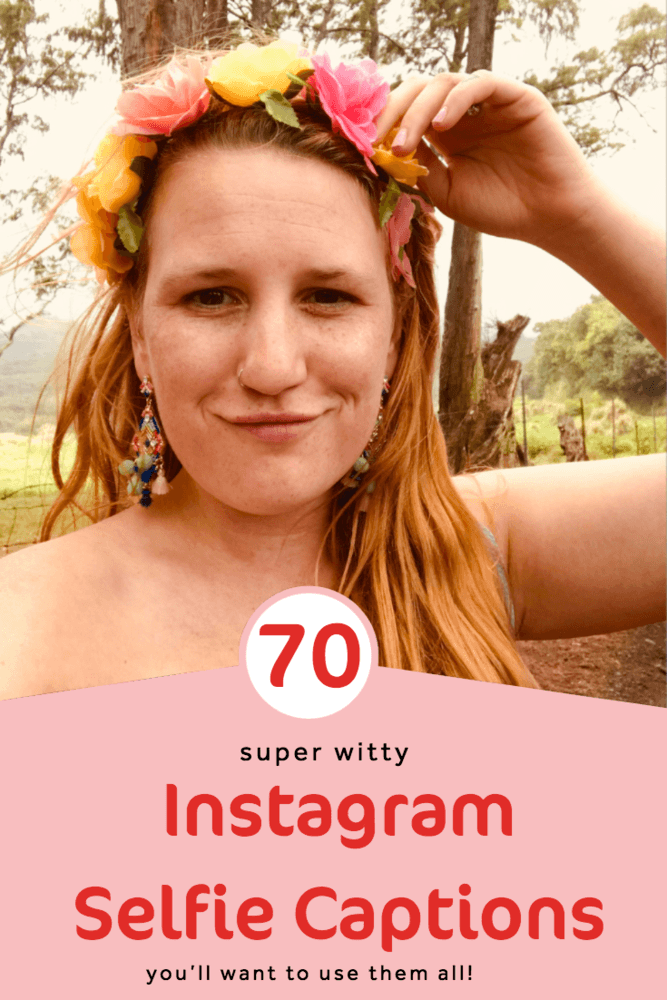 100 Instagram Captions: Witty Selfie Captions 2022
I find that some of the best captions I use on Instagram pictures are those confident selfie captions that help make others feel good. Another great method for good captions for a selfie is going with the humor route. Everyone likes to laugh & feel happy!
Whether you're looking for a caption for a selfie just for fun, good quotes for selfies to impress a crush, or you need good captions to grow your following, use this list of Instagram captions to find the perfect one ( I won't tell anyone that you got them from here!)

Funny Selfie Captions For Instagram
Some of the best clever Instagram captions are the funny ones! I'm terrible at puns on the fly, so use these funny short Instagram captions to make all your followers LOL! Some are even rap lyrics!
I have no selfie control.
Felt cute, might delete later…
I am not taking a selfie, I am just checking my camera quality
Sending my selfie to NASA, because I'm a star.
That annoying moment when you take a selfie, and your hair looks perfect but your face looks horrific.
What do you think of the view?
Ice cream is cheaper than therapy.
I'm not lazy. I'm on energy-saving mode.
Proof that I do selfies better than you.
A selfie a day keeps the doctor away.
You just can't spell awesome without me.
They say nobody's perfect. Guess what? I'm nobody.
My hair is the crown I never take off.
Short Captions For Selfies
Whether you're looking for short new years captions to keep partying, or to make a witty Instagram selfie for that #ootd shot, these funny Instagram captions are short and effective!
Embrace the glorious mess that you are!
I woke up like this.
Always classy, never trashy, and a little bit sassy.
Life is better when you're laughing.
Why so serious?
It's not a phase mom, it's who I am.
Smile at the world, she'll smile back!
When you take a selfie so good, you can't believe it's you.
I feel the start of something new… 🙂
Be happy, it drives people crazy.
Keep calm & take a seflie.
I was born passport-ready.
Dream big, sparkle more, shine bright.
Leave a little sparkle wherever you go.
There's a girl out there with love in her eyes and flowers in her hair.
I ain't got a lotta money but I got a lotta style

Cute Selfie Captions With Friends
These baddie Instagram captions are perfect for pictures of you and your friends!
#SquashGoals
Maybe she's born with it. Maybe it's maple leaves.
We got lost in this maize.
I love these bad ass witches.
Mischief managed.
Bow down, witches
This ain't build a bitch.
Halloween & Fall Selfie Captions
Fall is my FAVORITE time of year and these cute captions make all the perfect pairing with pumpkin spice lattes and fall leaves.
Sorry for what I said when I didn't have my pumpkin spice latte.
I can't be held responsible for stolen candy.
I'll never ? you.
I need to be home before midnight…??
Feeling gourdgeous.
This witch likes wine.
I'm the ? of autumn!
"I'm a mouse, duh." – Mean Girls
Me and my boo
You are the pick of the patch
Hey pumpkin
I'm 100% that witch
Bow down witches
Witch, please
Stop being a zombie. Find something that you're excited about in your life. Otherwise, you're just walking dead.
Selfie Quotes & Selfie Captions Lyrics For Instagram
These Instagram caption ideas are especially fun to use on trips! Think selfie thrift traps on the beach! Always a good use of funny captions.

"If I was you, I'd wanna be me too." Meghan Trainor
"Learn to appreciate the people who want to be in your life and stop stressing over people who don't want to be in your life." – Unknown
"They say good things come to those who wait. So ima be at least about an hour late."– Kanye West
"We ain't picture perfect but we worth the picture still." – J. Cole
"I wanna be your end game. I wanna be your first string. I wanna be your A-Team." — 'End Game'
"Find me where the wild things are." —Alessia Cara
"I'm no beauty queen, I'm just beautiful me." —Selena Gomez
"I'm sorry, the old [enter name here] can't come to the phone right now…" —Taylor Swift
"Darling I'm a nightmare dressed like a daydream." —Taylor Swift

Birthday Selfie Captions
Use these Birthday Instagram Captions for yourself or selfies with your girlfriends on their big day!!!
Time to drink champagne and stand on tables.
Birthdays are nature's way of telling you to eat more cake.
On this day, a Queen was born.
Sassy since birth!
Move over coffee, today is a day for champagne.
Age and glasses of wine should never be counted.
Thanks to filters, I always look one year younger.
I'm not getting older. I'm getting better.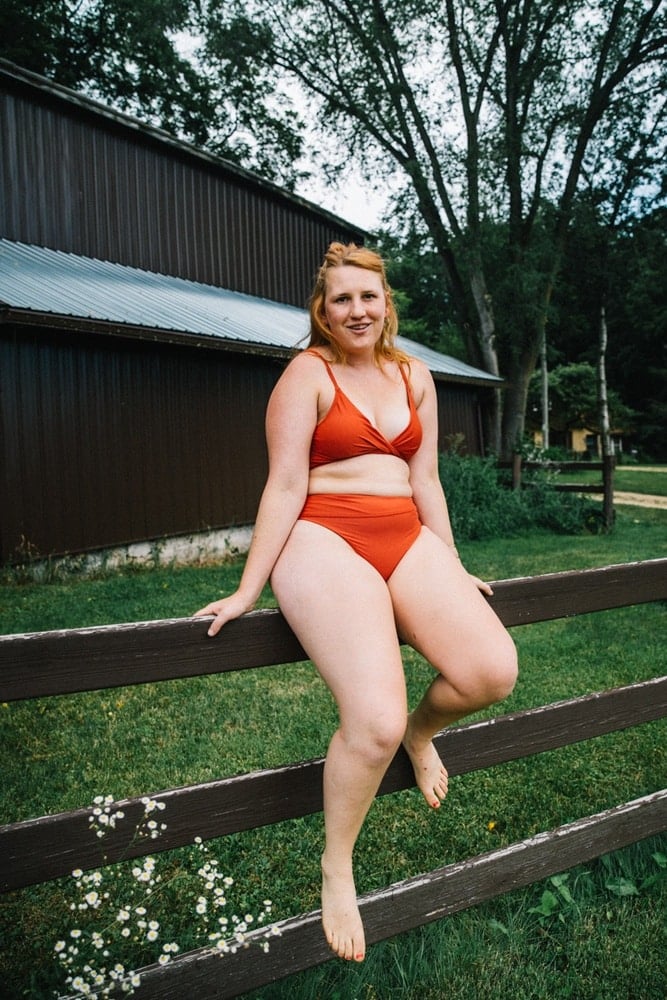 Self Love Captions
Use these cute captions for pictures of yourself when you're flaunting your stuff on Instagram!! I love a good self-love photo.
I am woman hear me ROAR
I am more than my body
A little rolls never hurt no body
You're unquestionably someone that individuals can cherish.
Simply be, and appreciate being.
Simply Being My self.
Do your thing and couldn't care less on the off chance that they like it.
Self love is the best love.
"The best of me is yet to come."
She acts like summer and walks like rain.
Never let anyone treat you like you're ordinary.
Be yourself, there's no one better.
Life is better when you're laughing.
Maybe she's born with it…
Be more of you, and less of them.
It's not a phase mom, it's who I am.
As beautiful on the inside as I am on the outside.
Be a stiletto in a room full of flats.
Smile big, laugh often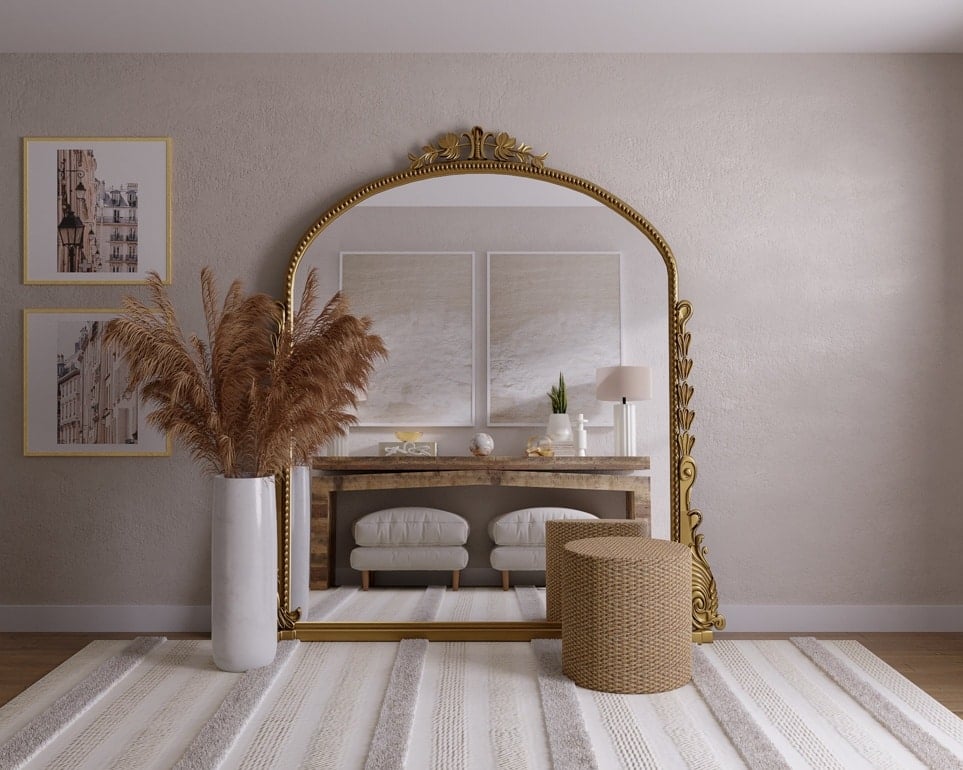 Mirror Selfie Captions
Need cool captions for Instagram selfies in the mirror? These self captions for Instagram mirror shots are funny and cute!
"I love mirrors because they love me."
"Haters always tell the truth."
"I really like staring at pretty things."
"It's just me, my selfie and I."
"Warning: you might fall in love with me."
"Objects in the mirror are cuter than they appear."
"Mirrors can't talk. Lucky for me, they can't laugh either."
"Mirror: 'You look cute today.' Camera: 'LOL, no.'"
"The person in the mirror is your only competition."
"If you're searching for the one person who can change your life, take a look in the mirror."
"Be more of you and less of them."
"Mirrors show us what we look like, not who we are."
"Some call it arrogance, I call it confidence."
"Beauty begins the moment you decide to be yourself." – Coco Chanel
"It's like your my mirror, my mirror staring back at me." – Justin Timberlake, "Mirrors"
"Only see the truth when I'm staring in the mirror." – Drake, "Used To"
"Ayo, mirror mirror on the wall, who the brightest of them all?" – Tyler the Creator, "Glitter"
"No one can make you feel inferior without your consent." – Eleanor Roosevelt
"I may be bad, but I'm perfectly good at it." – Rihanna, "S&M"
"The only two words you should ever say to a mirror are 'Hello, Beautiful.'" ― Richelle E. Goodrich
"But first, let me take a selfie." — The Chainsmokers, "#SELFIE"
"If you can't see anything beautiful in yourself, get a better mirror."
Holiday Selfie Captions
Some of these are funny Instagram captions, some are Instagram captions lyrics! I always have fun thinking up witty holiday lines for the perfect Christmas Instagram Captions.
Takin my selfie and being merry!
Ready to sleigh the holidays.
Baby, it's cold outside.
In the holiday spirit and my vacation mode's on. (Do not disturb until further notice.)
Holiday pics or it didn't happen.
OMG! I See Santa, Hurry up, Pretend to be Good.
Jingle all the way, and all that jazz.
Drink up Grinches it's Christmas.
About to settle down for a long winter's nap. See you in the morning!
What happens under the mistletoe stays under the mistletoe.
I'm only a morning person on December 25th.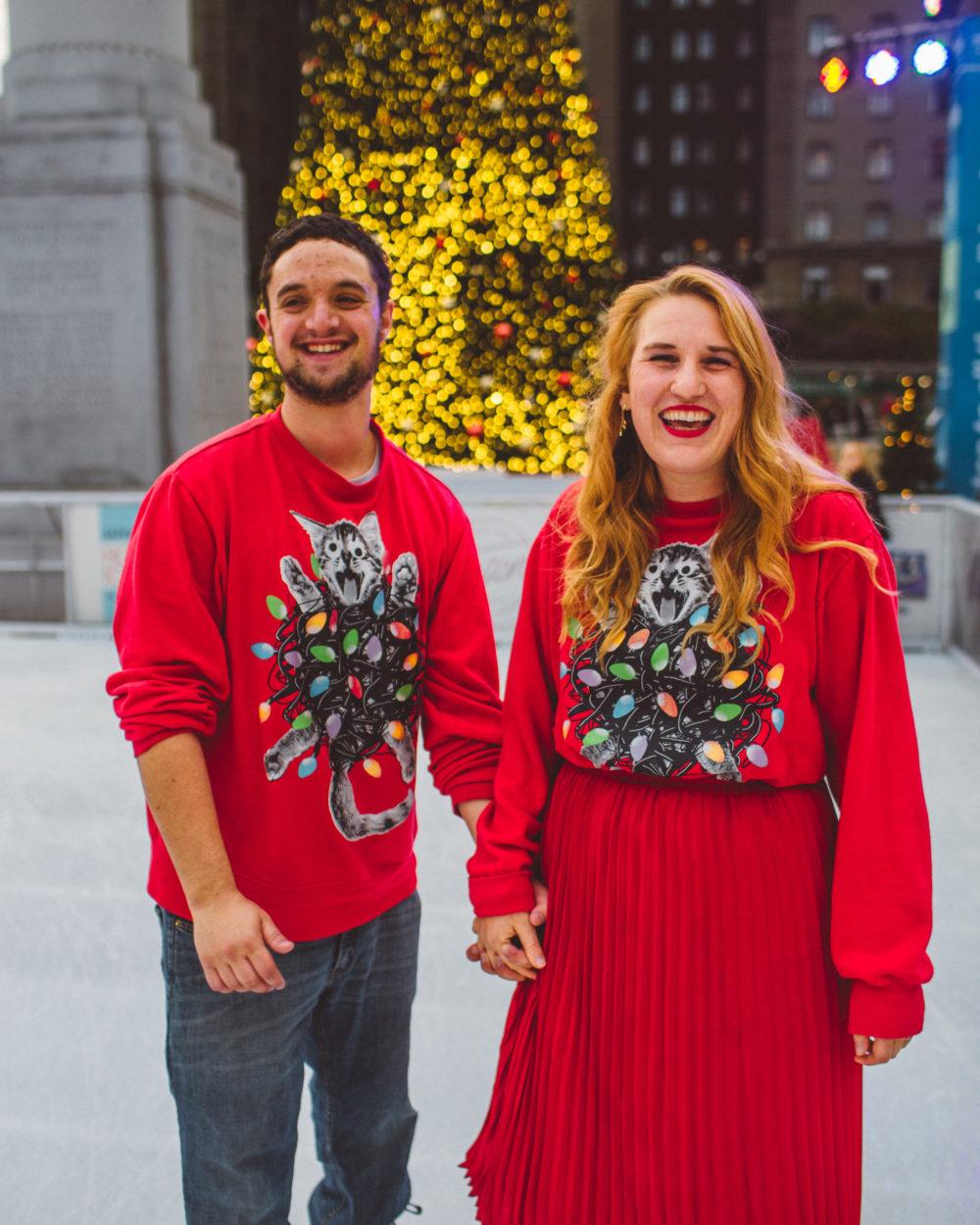 Short Captions For Pictures Of Yourself
Need something really short and sweet? These caption for selfie ideas are quick and too the point so you can post and go!
I am not a selfie expert.
Rate this selfie from 1-10.
Gracing your feed with this fabulous selfie.
I love selfies because they love me.
Got a new selfie stick today.
I must have no selfie control.
No filter.
Hating me doesn't make you beautiful.
I'm not lazy, just relaxed.
I'm just checking the quality of my camera.
I graduated from the University of Selfies.
This way, I know how I look.
Just minding my own business.
Selfie in paradise.
Selfies are genuine confidence boosters!
No job is complete until a selfie is posted.
All natural.
Keep calm and take a selfie.
I hope these selfie caption ideas help you find the perfect witty or funny Instagram caption for your next post! You'll love looking back years down the road at your Instagram selfies and reliving the past. And maybe giving yourself a chuckle!
Using good captions for selfies will also probably help you grow your followers and get more likes. People don't need to know you got your witty selfie Instagram quotes from here – use this list to help your account GROW, get more LIKES, more FOLLOWERS and of course, help people learn more about you and become active on your account!
How Can I Get More Instagram Followers?
Well, growing your Instagram followers on any social media requires good content. You can use all the cool instagram captions in the world but if your content isn't good, it's noting going to help. That being said, I firmly believe what you write in that caption space is really really important.
It's your chance to be funny, or meaningful, to tell a story and connect with your followers. Even short captions for Instagram can work to really make an impact. Yes. EVEN on selfies! That's why I like witty captions for selfies best.
When taking your selif photos, make sure they are bright and clear, instead of shot at night with a flash, blurry or dark. Eye contact is always a smart idea, and I find that followers really love a big smile.
I'm a sucker for color, maybe it's what I'm wearing or a cool sunset behind me. Sometimes this helps me think of the perfect caption for a photo, too. A Caption Instagram followers care about usually has to go with the photo.
When in doubt, share a Reel. Instagram is loving video content right now!!
If you use any of these insta captions or caption ideas, tag me @thewhimsysoul so I can see! Also, if you have any good selfie captions not listed, comment below so everyone can see!
Up next: trying to figure out the perfect one word captions. Any ideas?
Other Posts You May Like