As spring rolls in, the days feel longer, the flowers are blossoming, and people are starting to make their spring cleaning checklist. Cleaning in spring harps on things like: dusting, deep cleaning your kitchen, and decluttering everything!
However, in the mess of spring cleaning tips and the need to clear out the house, taking care of yourself and your mental health is just as important.
Though taking care of your mental health can feel like a chore, embracing it with your spring cleaning can really bring many health benefits.
Signs of Cluttered Mind
We often don't notice how much we have been ignoring our mental health or falling behind on our self care until we have a laundry list of chores and lots of physical clutter. But our mental clutter can also show itself in our physical health from low energy (resulting in neglected physical activity) to lack of focus.
Causes of mental clutter can be from work to life events to just never having time to sit with yourself and take account of where you are and how you feel.
Spring is a great time to spend a moment and really self evaluate your mental space- where you are, how you are, and what you can do to help yourself. Lucky enough, spring cleaning and mental health have an incredible cross over.
Benefits of Spring Cleaning
Spring cleaning for mental health can offer many great benefits to your life and lifestyle. It encourages an embrace of your self care rituals and makes them a priority at a time when it may not be at the top of your list. It allows for cleaner living and internal dialogue. It'll take work, but you're worth it!
Ways to Spring Clean Your Mental Health
Actually Cleaning
It's true (for me at least): clean home, clear mind. We often make our spaces reflections of self and if we are feeling bogged down by negative thoughts, or depression, or anxiety, then we often leave our homes to deal with the consequences of our internal struggles.
Cleaning your space is a great first step in mental health spring cleaning.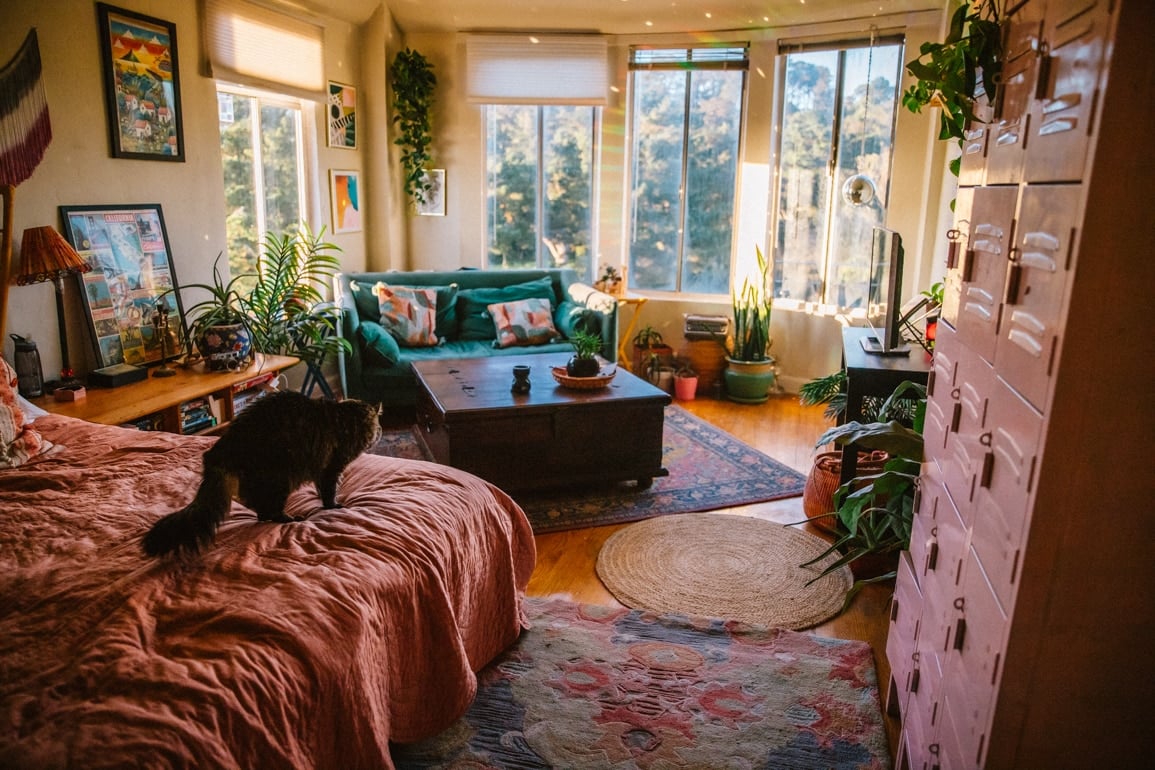 Taking this process one step at a time is always what works for me- planning to tackle the entire space is just going to lead to overstimulation and feeling overwhelmed.
Make the most of your mental energy by picking small chores to do throughout the week or even rooms of your home that you want to declutter (If you're looking to downsize your life a little more, here are some reflections on downsizing).
Finding Space in Your Space
Oftentimes we become so weighed down in work or stress or other aspects of life that we don't let our spaces reflect who we are. And when we don't feel seen within our spaces or feel that this home is necessarily a home but rather a place to stay we can lose ourselves a little. It's always better for us to make our homes, our homes.
That can be by getting art that you like to hang in your living space, or getting new sheets (maybe a nice silk set to be a little nicer to your hair and skin). It can even mean creating a space in your home for you to decompress or meditate.
Think man cave, but filled with items (or just empty space) that bring you peace. This could be a cute floor cushion, yoga mat, snugly blanket, or cozy reading chair!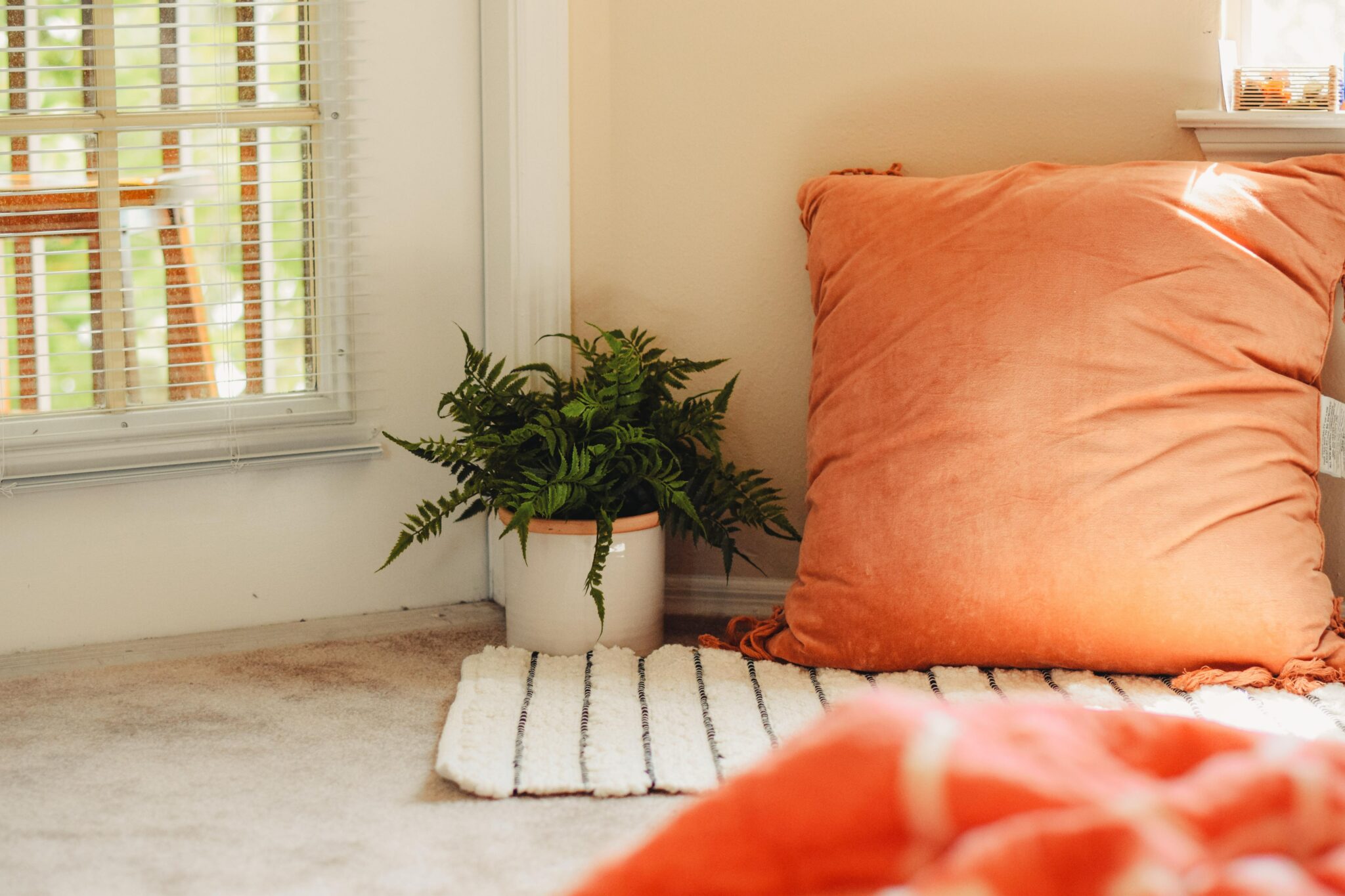 Plants, Baby!
For those who have green thumbs (and those who need a breath of fresh air), getting a plant or two is actually a great way to help with your mental health. We don't always recognize it, but a breath of fresh air always helps.
Think of all the times that you just needed to sit in the sun for a little to quiet your brain or go for a walk to feel that second wind.
Plants freshen our air in our space and look so cute! And for people like me who can't keep a plant green for longer than a few days, there are plenty of plants that require low maintenance that are a great way to brighten up a window sill or two.
A Cast Iron plant (nontoxic to pets for all the cat and dog parents out there) is known as being nearly indestructible, as are Pothos plants. And both plants do a great job to clean up your air. Whimsy Writer Tenae offers a great seed planting thought here, along with some other self care tips.
Don't be afraid to add plants in less traditional rooms, like your bathroom! I have tons of plants in my shower that make the space feel like fresh jungle every time I shower.
Tidying Up Habits
Don't think of your mental spring cleaning list as a second coming of the dreaded new years resolution, think of it as steps to helping yourself. If you're working on weeding out small bad habits, like staying up too late or drinking too much coffee, quitting cold turkey can sometimes make the problem worse.
The best thing to do is identify the habits that may be a little harmful and take gradual steps to wipe them out of your system. I know for me, a big habit I'm trying to break is spending too much time on my phone.
Social media can be a really difficult habit to break- and is one that really affects our self image and mental health. But, there's a great feature in many social media apps that allows you to track your time.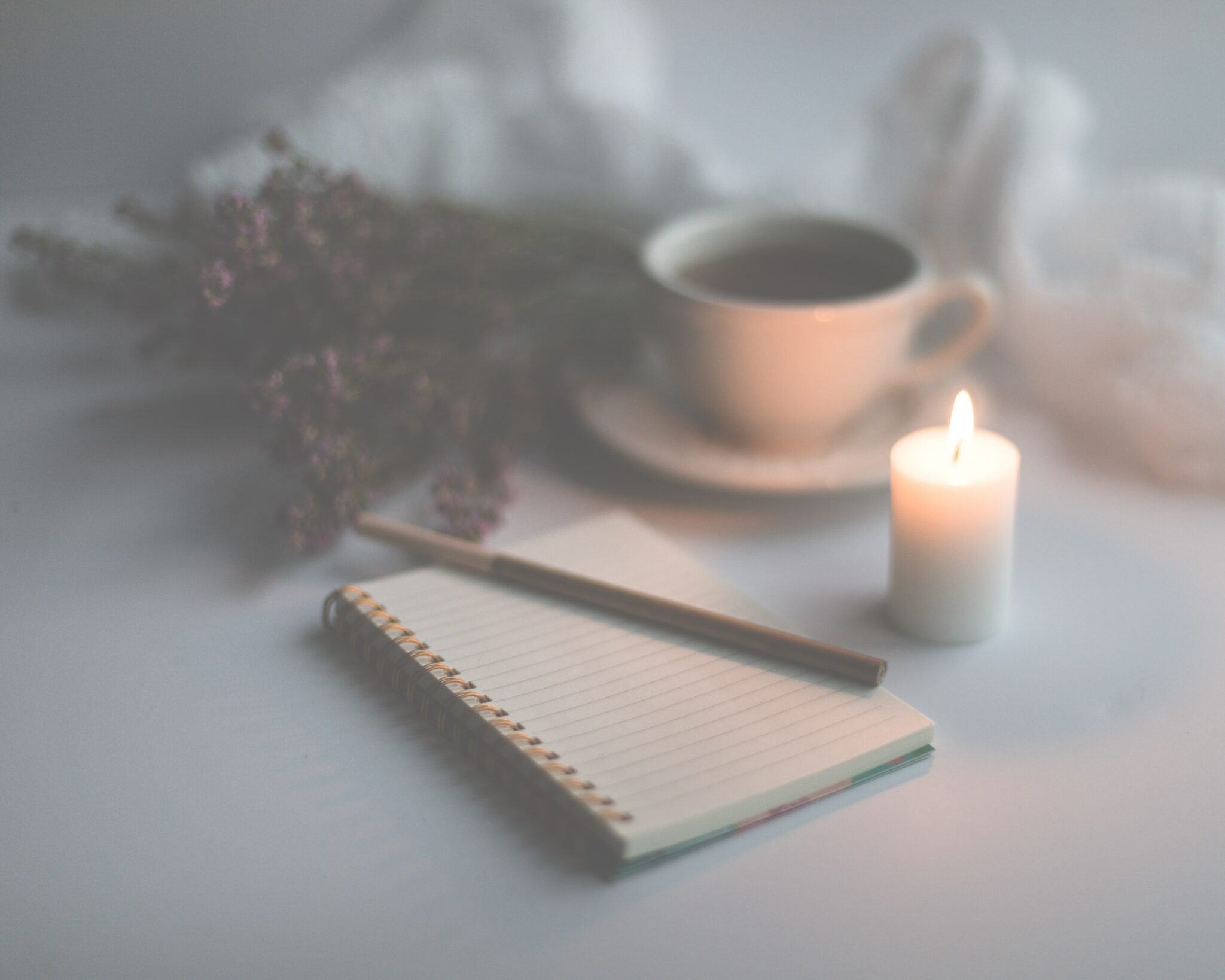 You can set daily time usage- that way when you've been scrolling too long on Instagram and TikTok, you'll get a little alert telling you to take some time away from the screen.
We are all so attached to our phones these days, mostly out of necessity that we don't often realize the weight that it carries on our mental health.
Putting your phone down- or even on do not disturb- while you enjoy breakfast, lunch, and dinner is a great way to clean yourself of any distractions and such that come with having your phone so readily available.
I find these small alerts great ways to start being more mindful of not only my usage of social media but a way to be more conscious of how I spend my time online.
For some alternative ways to embrace self care, check out these
Imbolc Rituals
.
Mindful Meditation
I know, I know, meditation doesn't sound like the coolest thing in the world, but I really think that's the attitude toward the ideas of meditation. One of the most eye opening things about meditation is there is no wrong or right way to do it.
It doesn't need to be an hour long practice where you sit cross legged and hum or listen to someone coaching you on how to breathe.
I started meditating by spending five minutes without my phone sitting outside and sipping on my coffee in the morning. Just five minutes of being aware of your physical space and your mental space and being mindful of your breathing. It turns out a lot of mental clutter can be cleaned out by just sitting with it.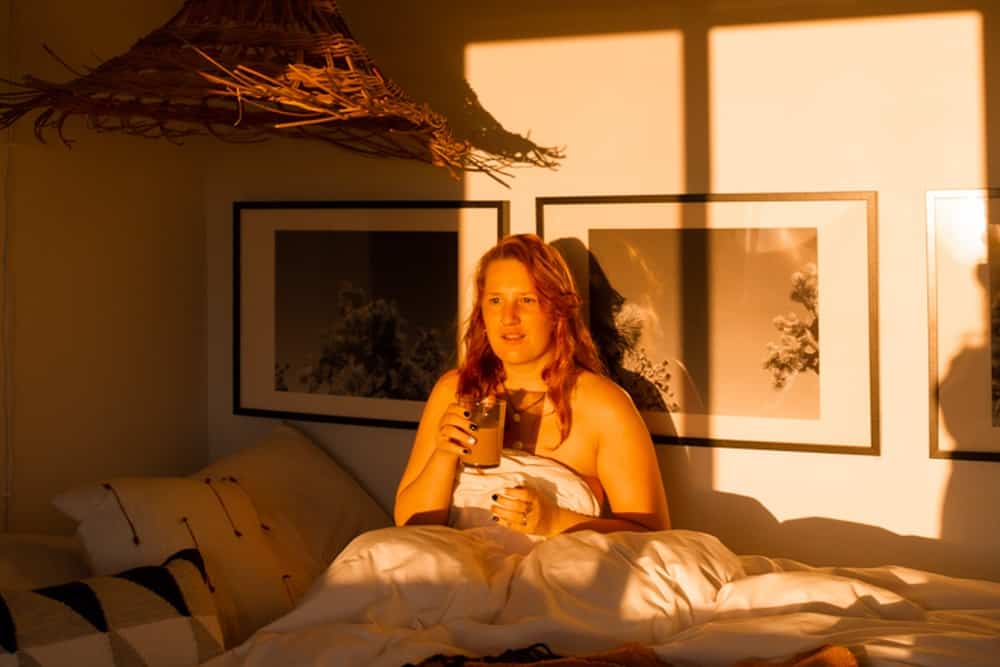 If this type of meditation isn't necessarily your cup of tea, you can try mediation in terms of journaling. Cleaning your mental health this spring means getting everything out of your head.
That's untangling any mess of thoughts or emotions, and journaling is a known way to help with this. Like quitting cold turkey, starting something daily can be a little tough too. So it's better to ease into this habit too.
Start by journaling maybe twice or three times a week and continue this- either upping the time or lowering when needed. There are plenty of journaling workbooks available to help you start this journey, or you can choose to simply just write what's on your mind in a notebook.
Both of these options are healthy outlets to help collect your thoughts and spill out any harsh feelings that may be stuck in your head.
These habits aren't something that should feel burdensome, otherwise it can become very easy to develop an aversion to it. It's a habit that's there to help you, not something to weigh down your schedule or mind. Keep that in mind when taking time for yourself.
Learn Something New
I find that getting a better understanding of how our minds work or how the world works cleans out the unease we may have about certain parts of life. During spring cleaning, thinking and learning is just as important.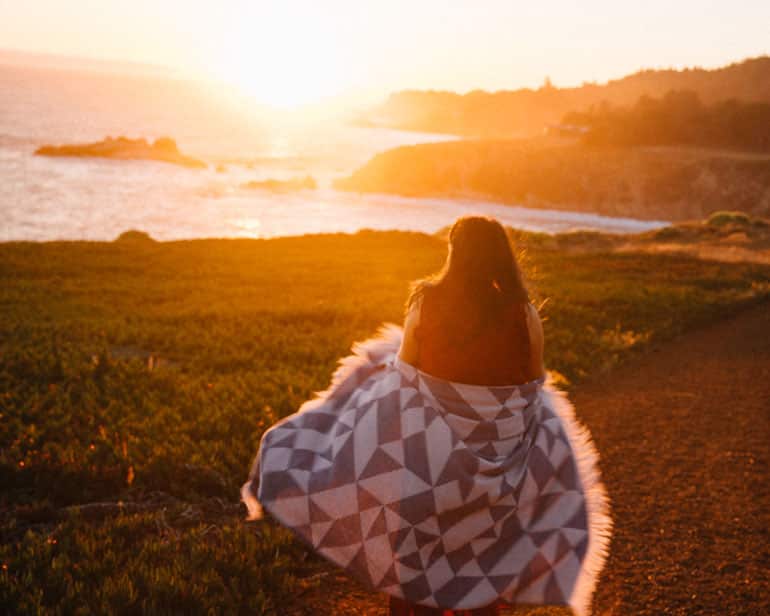 For books that help you learn a little more about who you are and how you function, I'd suggest "Start Where You Are" by Meera Lee Patel and "The Perfectionist's Guide to Losing Control" by Katherine Schafler.
Wherever you are this spring and whatever you're doing, find time to take care of yourself. Find time to appreciate yourself. And mostly find time to rest.
What are some ways you're improving your mental health? Let us know in the comments!