While doing our semi-annual deep cleaning, I tried on most of the clothing pieces in my closet to see what fits and what doesn't. Way in the back, crammed behind scarves and a random shoe, was this thrifted maroon velvet dress that I forgot about. I love lounging around in this maxi dress – it's soft, comfy, and chic. But it's a little plain all on its own. So, I borrowed a dress shirt from Robin to make it better…

Merging masculine with feminine styles isn't something I normally lean too, but I loved how Robin's white dress shirt added personality to this minimal dress. Paired with a funky statement belt in the middle to add shape to my figure (otherwise, I drown in his shirt!) this look went from simple to edgy in a heartbeat.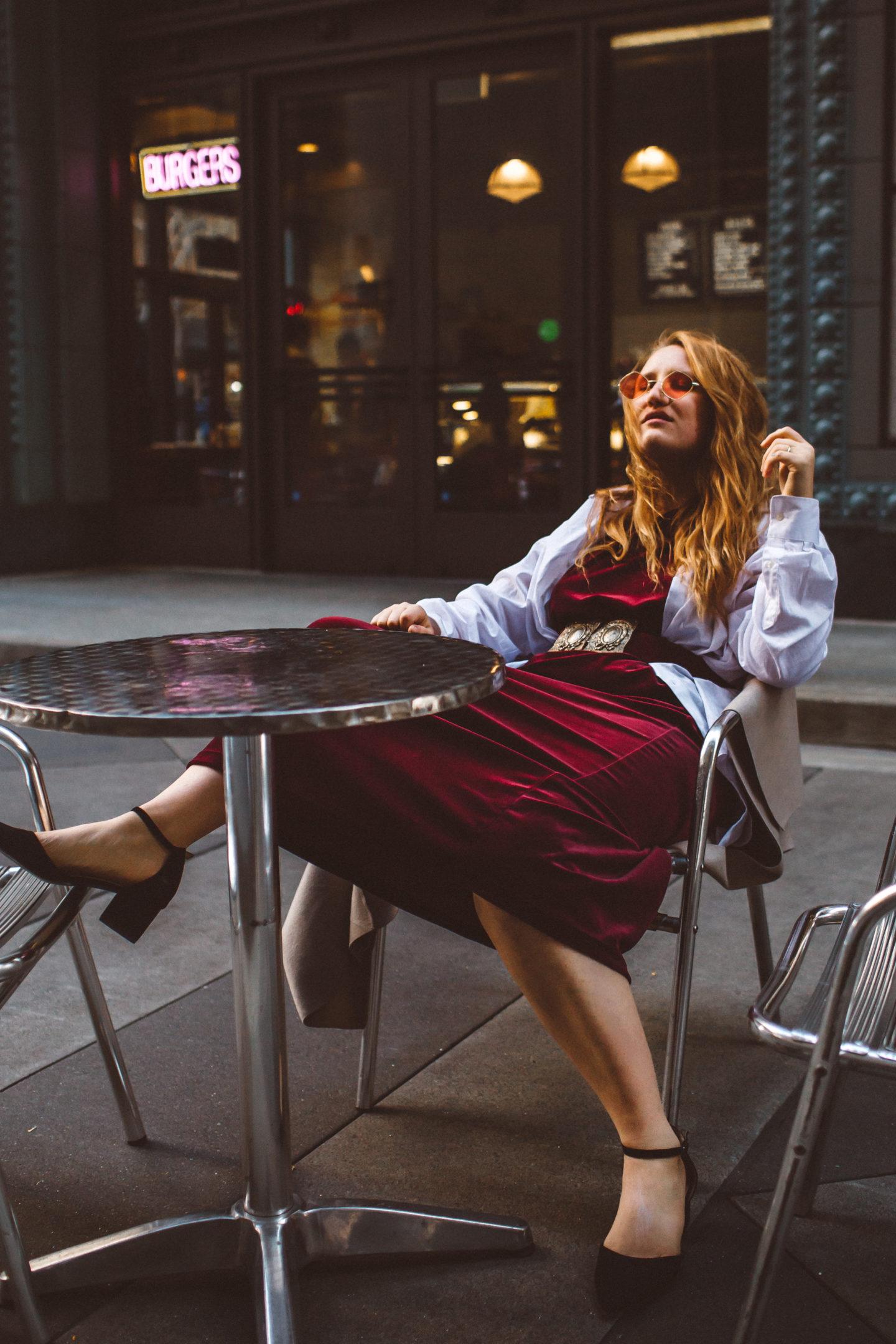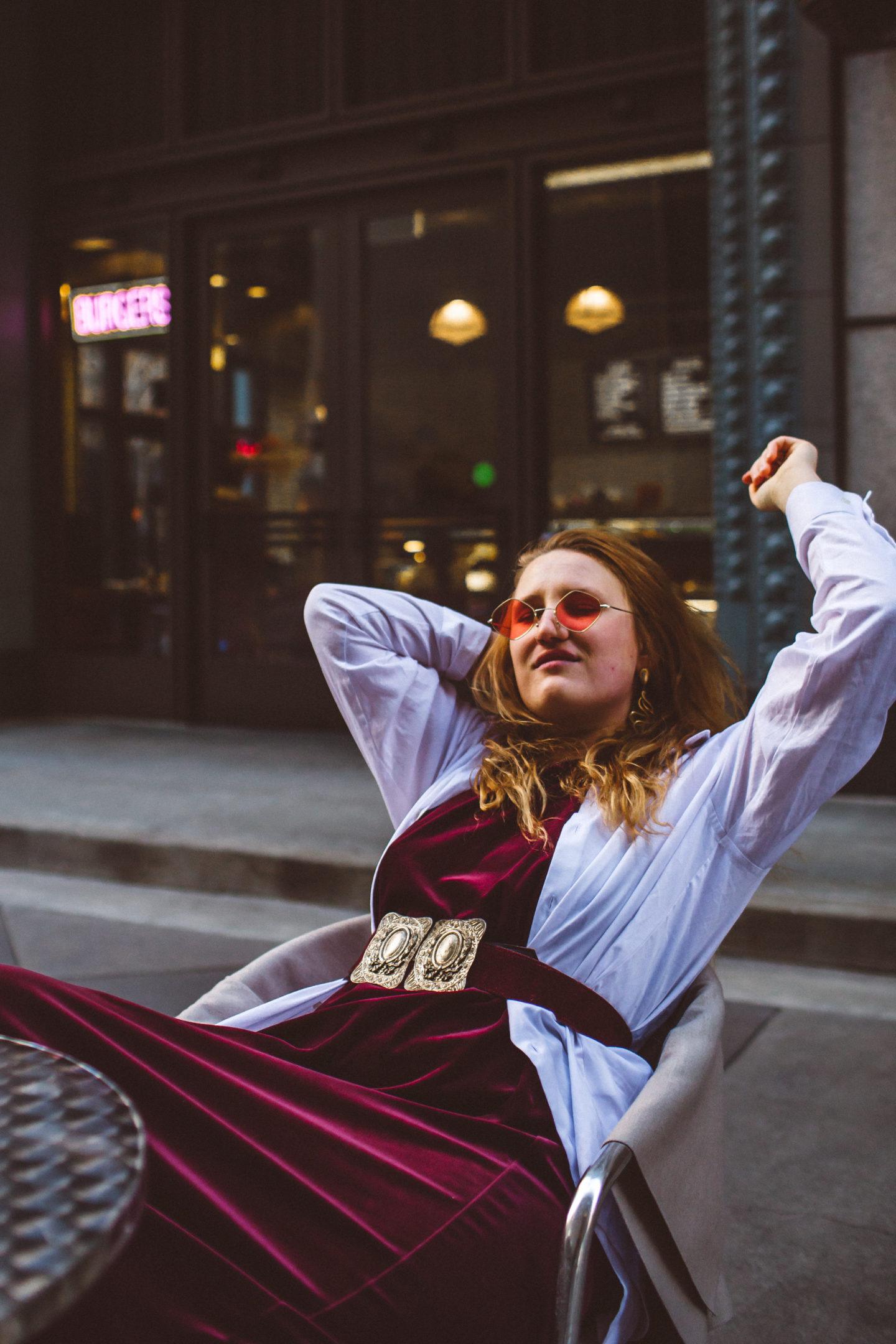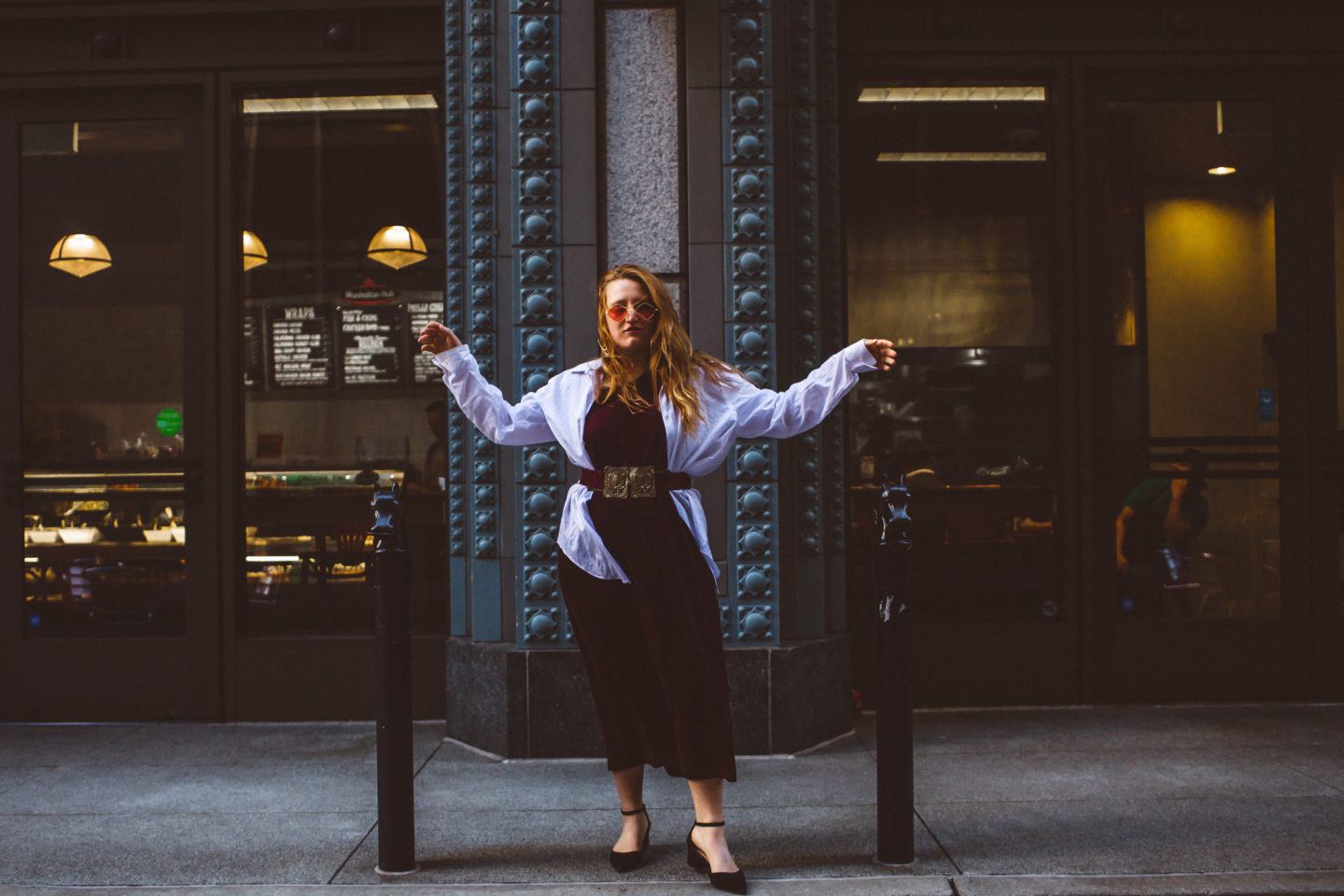 Wear this for a date night or drinks with the girls. You can dress it modern with simple gold earrings, or lean more retro like I did here with 1960's style pink sunglasses. Either way, don't be afraid to raid your man's wardrobe for fresh outfit ideas!!