I saw a variation of this stripped rainbow sweater on Instagram this fall and have been on the hunt for something similar for AGES. Something with color and character, that's thicker (I'm always cold!) and leans on the side of oversized. While winters in San Francisco are not at all like the winters I grew up with in Wisconsin, I still crave a good sweater in the chilly months.
My winter uniform when I'm either traveling or working from home is a warm sweater and comfy bottoms. I always like to dress up for the day, even if I'm not actually leaving the house, but my apartment can get very cold during the middle of the day, so I always need something warm to sport.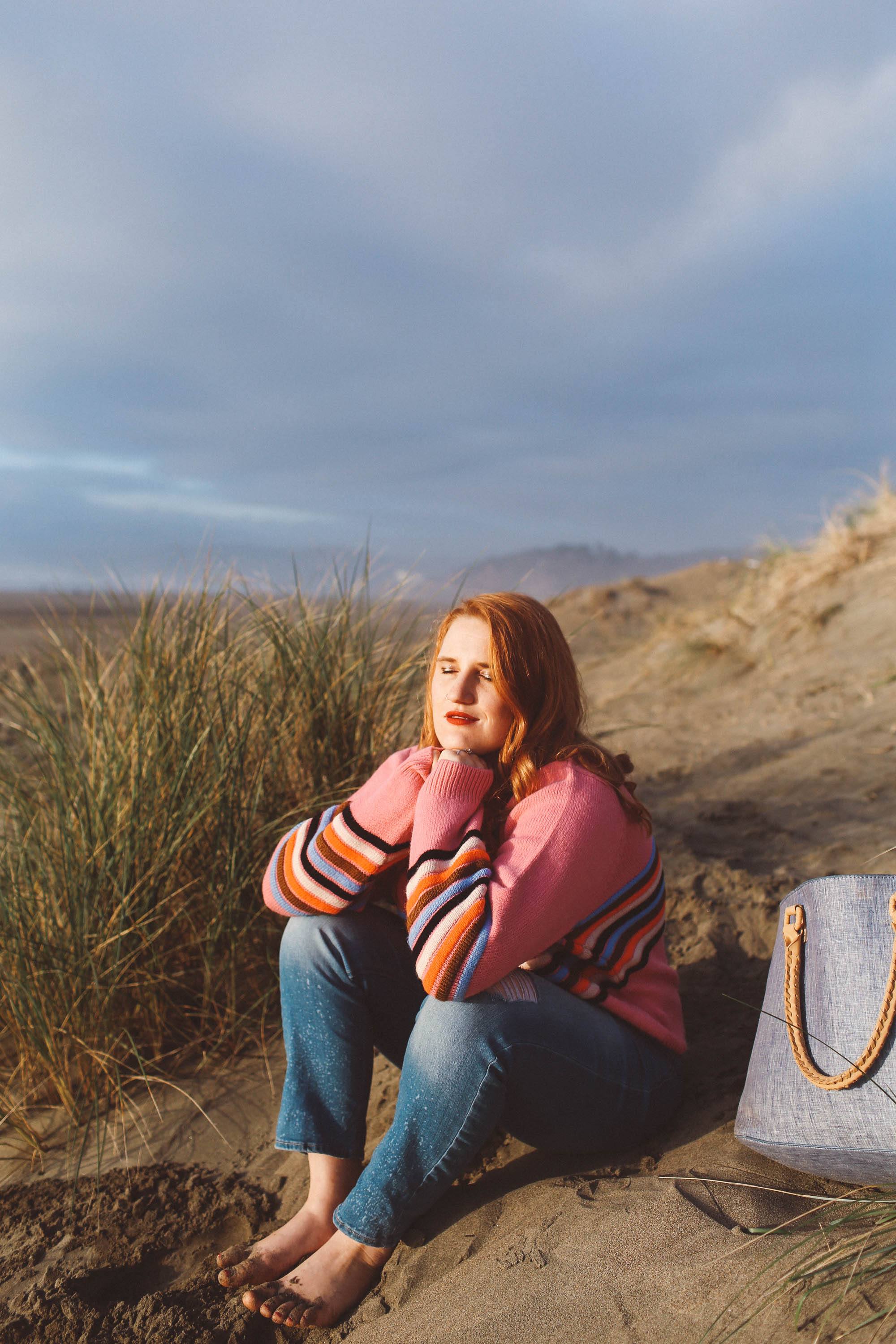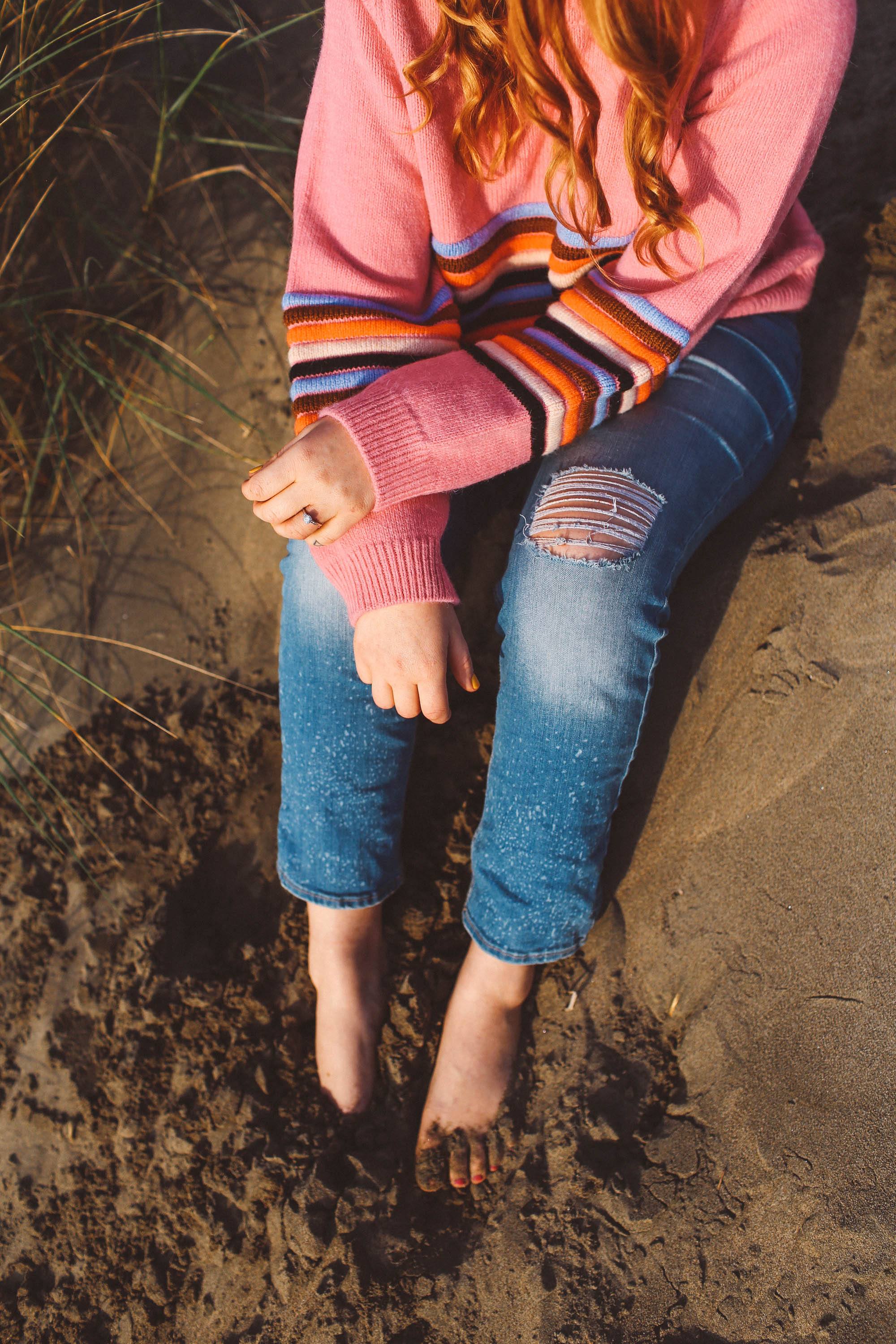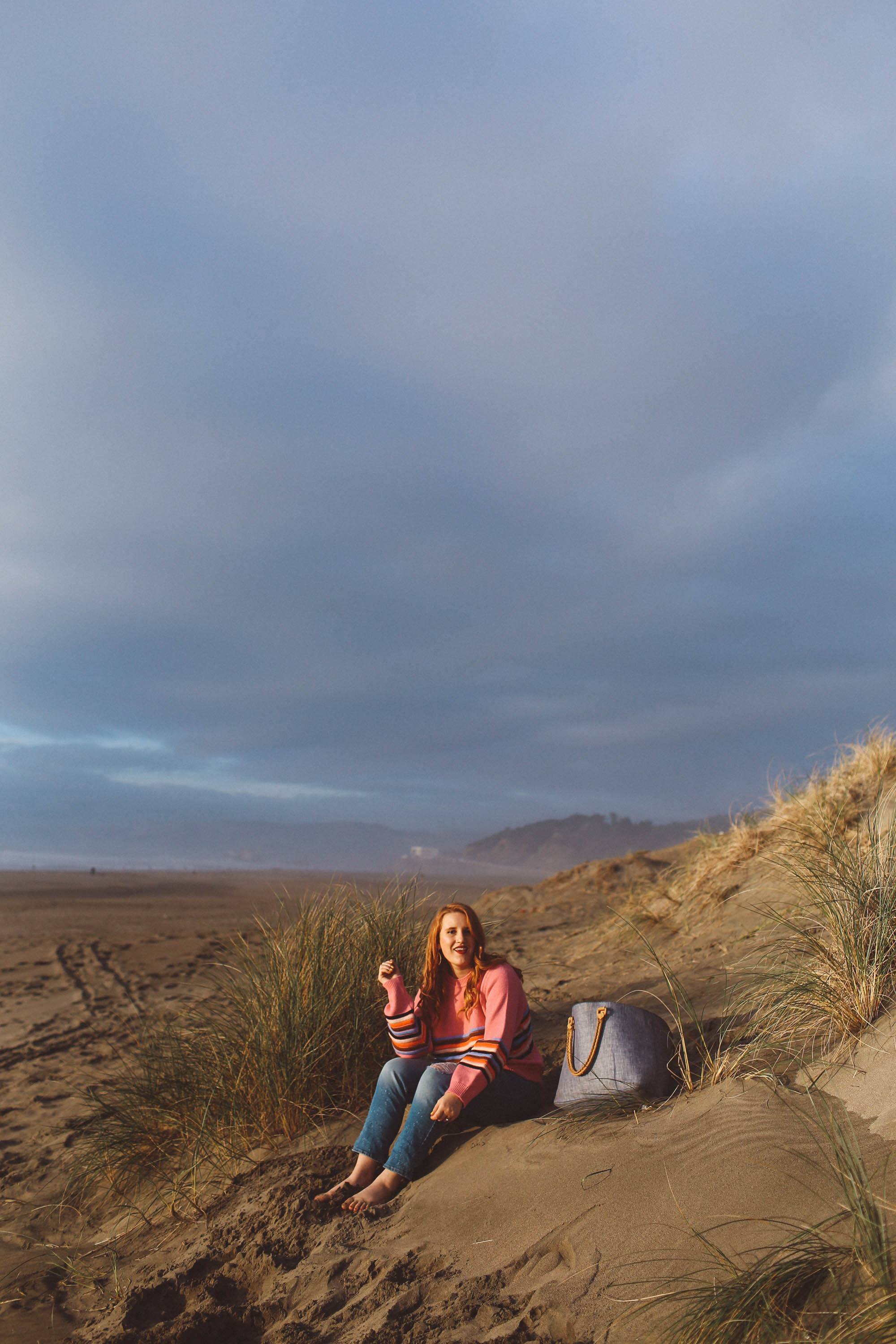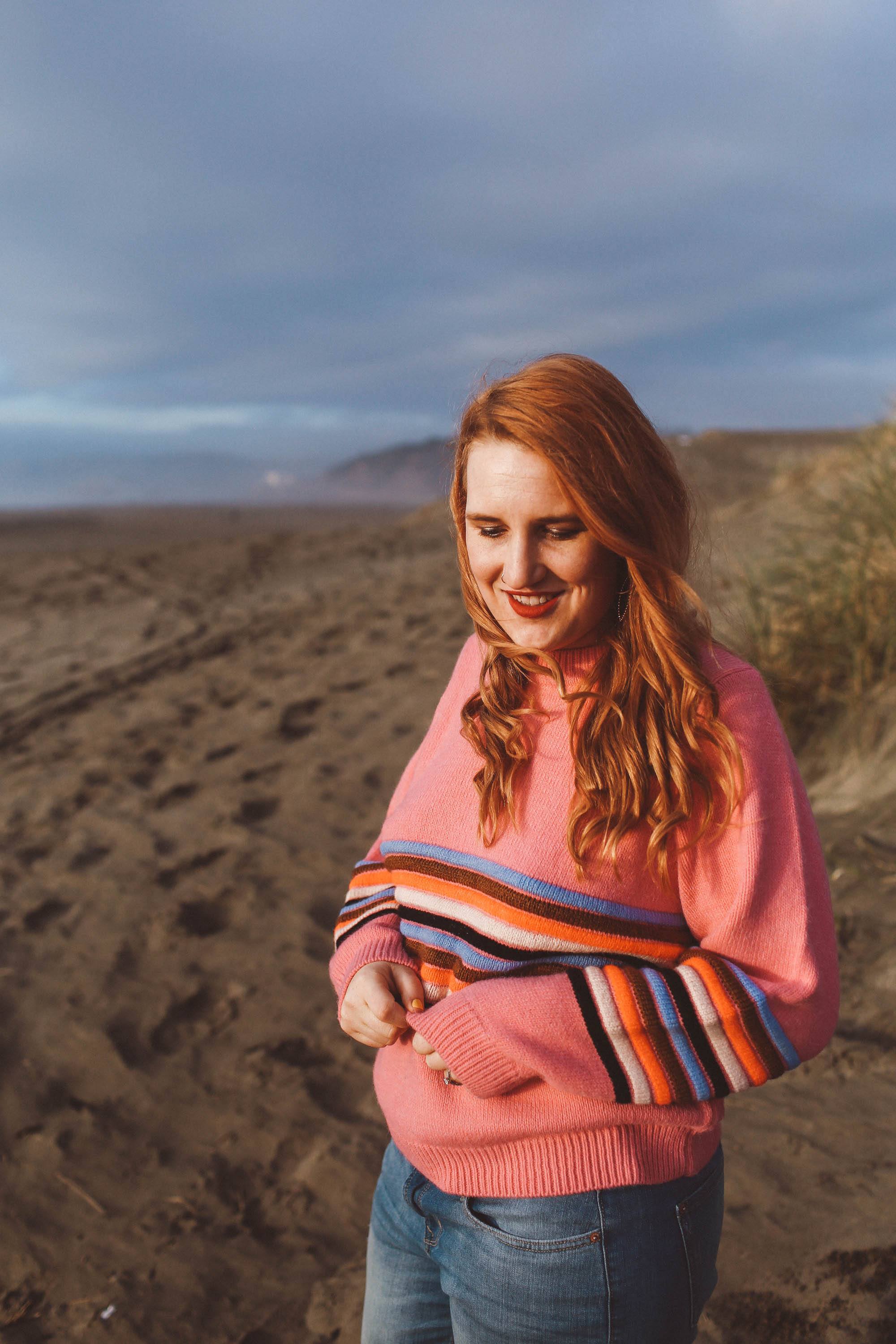 This rainbow sweater is just so darn FUN! I'll always love those soft sweaters in whites, greys, and blacks – they're staples in my capsule wardrobe – but the bright colors, those just have more personality. Plus, they do all the hard work for you in an outfit. You literally can just put on a basic pair of jeans with a statement sweater and you're good to go.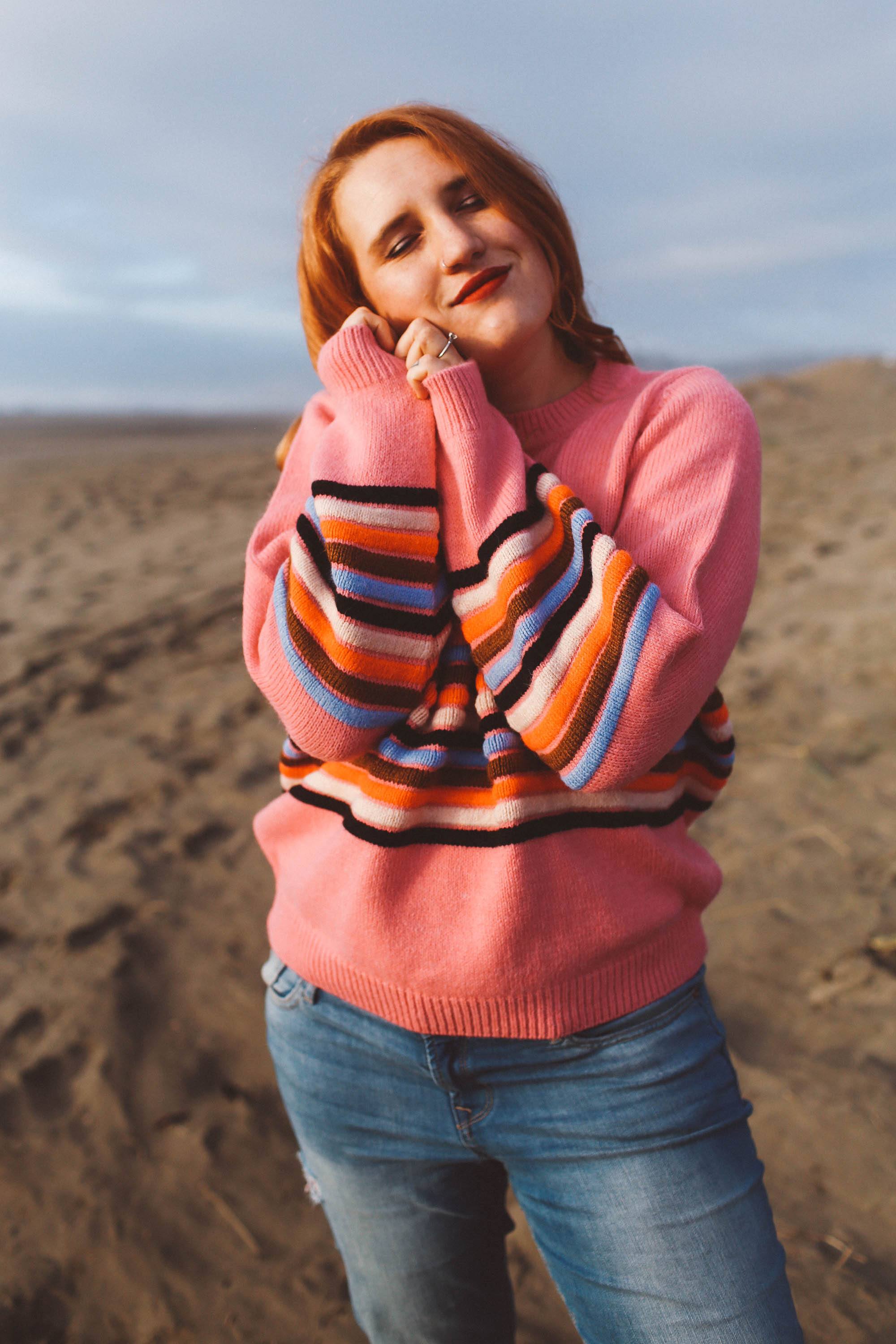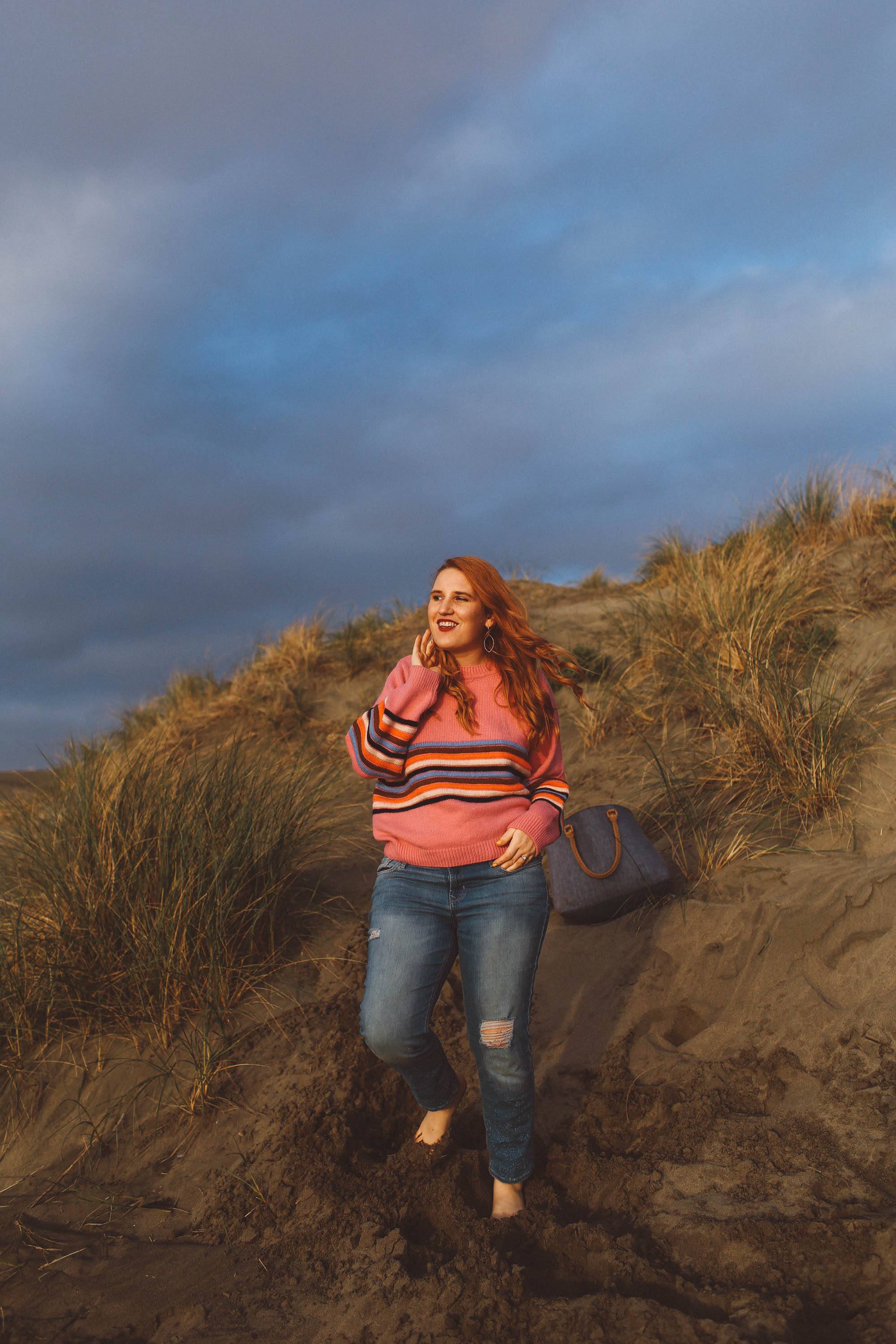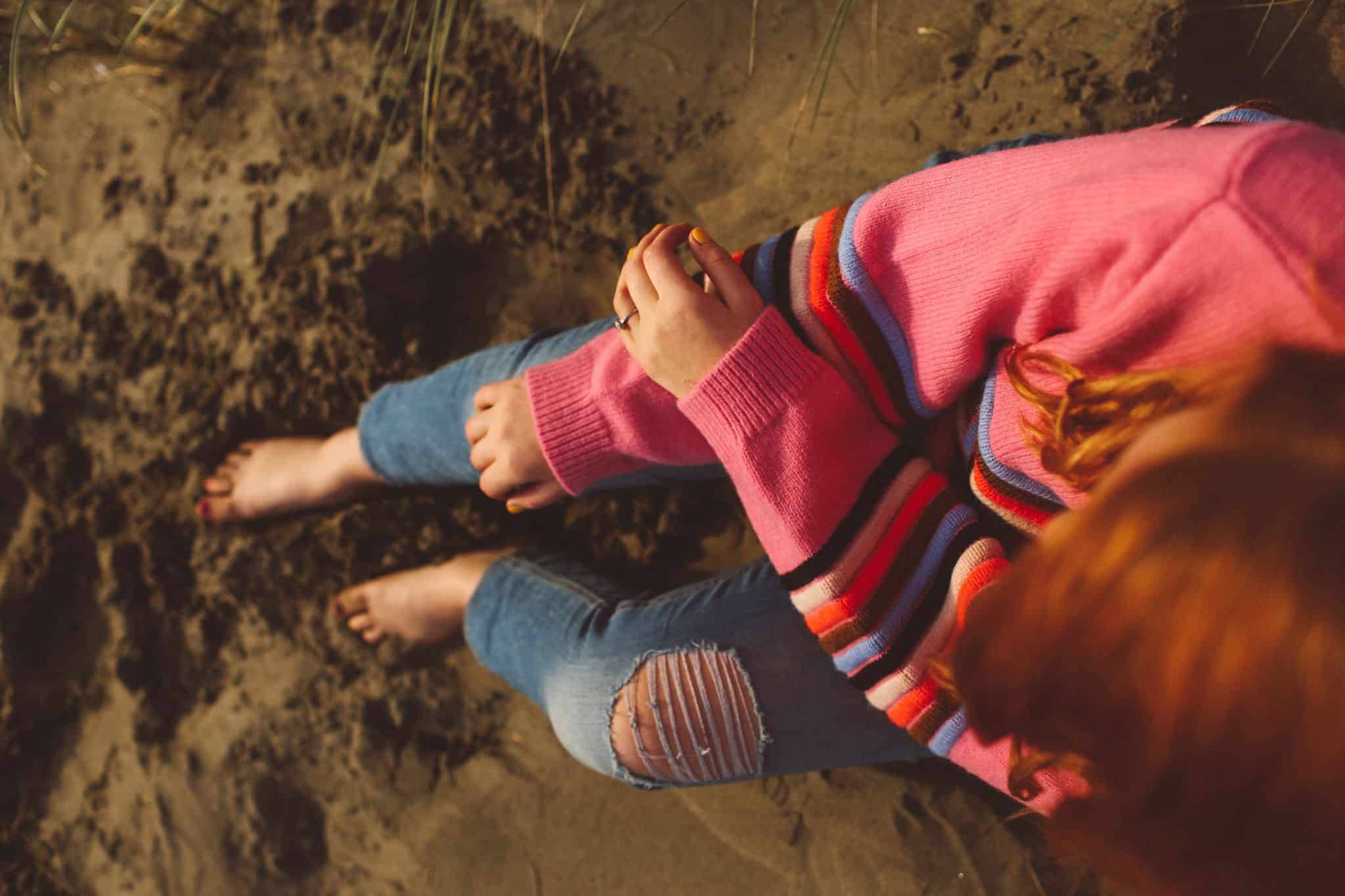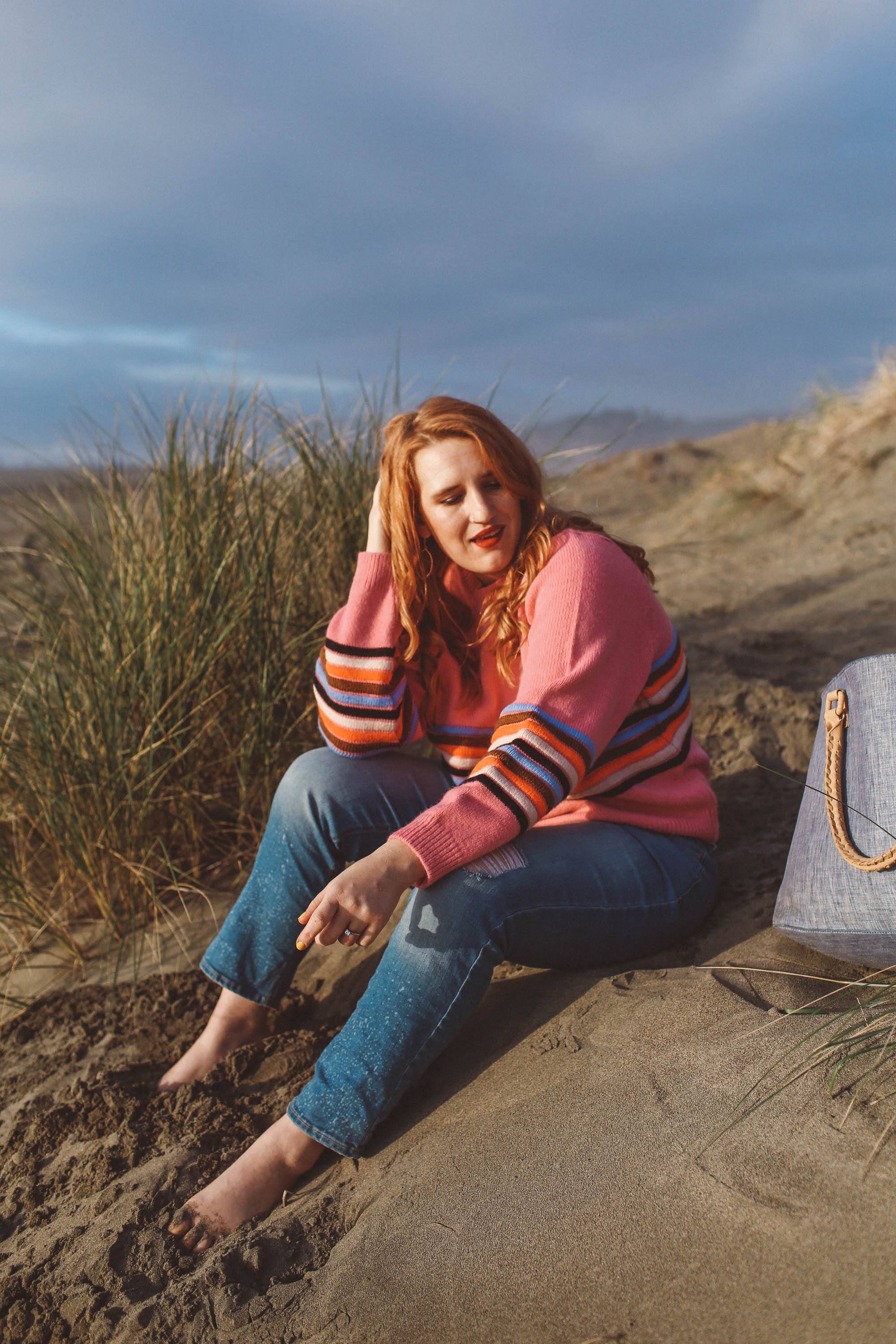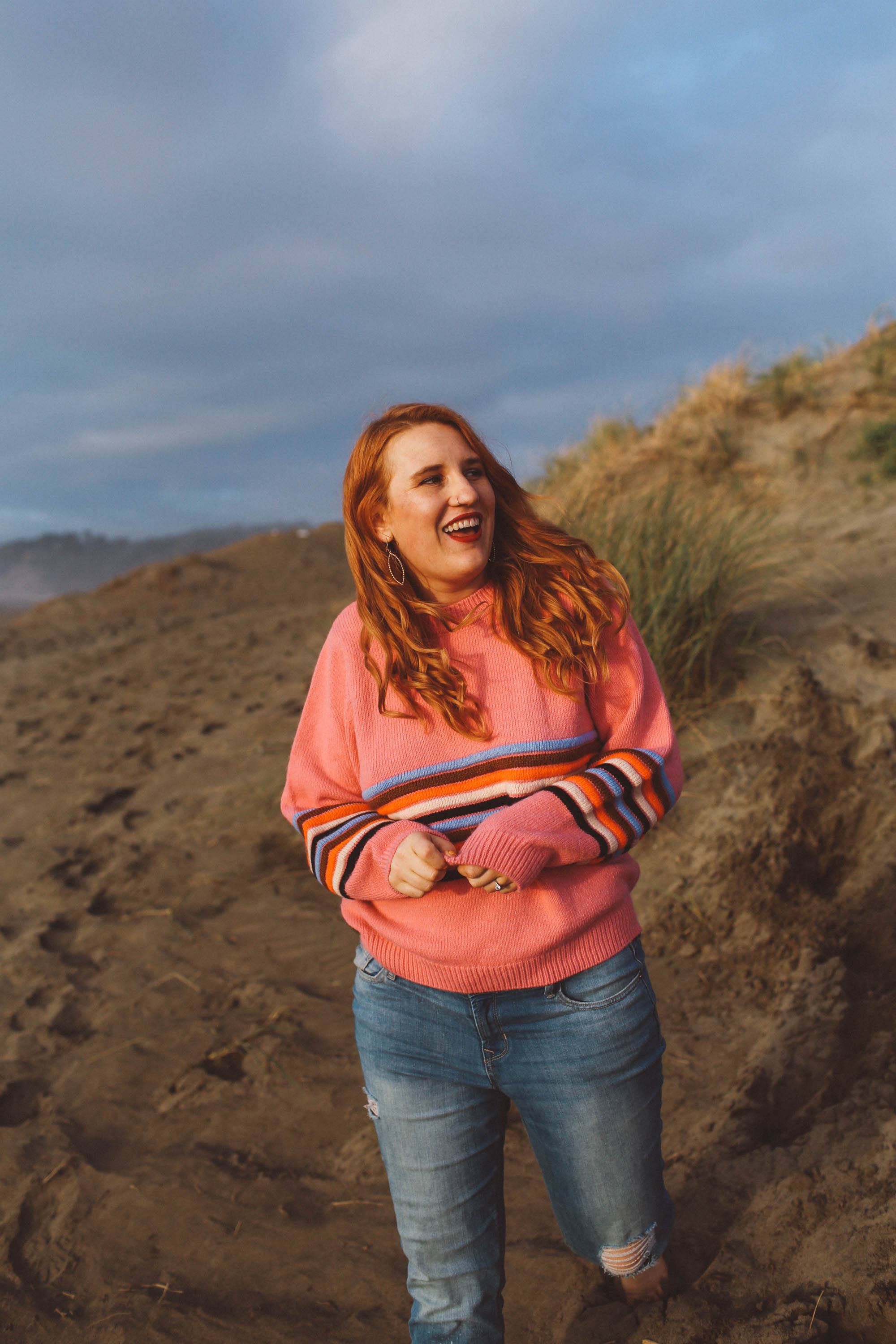 Below is my sweater plus links to other fab rainbow sweaters to shop! Add a 'lil color to your life!