It was a sunny day while we were driving to the winery. February in California blesses us with clear skies and 70's. I was basking in the sunshine in the passenger seat when all of a sudden it hit me – can I get burned from this? I'm a pale redhead. When I get exposed to sunshine, my freckles pop and I burn. Fast. The fact that it was in the wintertime had me totally write off wearing sunscreen, but here I was, about to get a sunburn. It got me thinking: what is the best sunscreen to wear under makeup?
The Best Sunscreen To Wear Under Makeup
I asked you on Instagram and received an overwhelmingly positive response with over 15 different sunscreens to try. I love skincare, but I also love saving money when I can. It surprised me about how much the price point of daily sunscreens for your face can be. They range from $5 a bottle or upwards of $90. Does the price really make a facial sunscreen better?
This gal isn't made of money, so instead of trying all 15+ sunscreens, I decided to test out 3 sunscreens from different price points to test myself. To really test them well, I wore each sunscreen for a few days in a row. I made sure I got a lot of sun on at least one day for each test period, to really see how the sunscreen protected my skin in the field.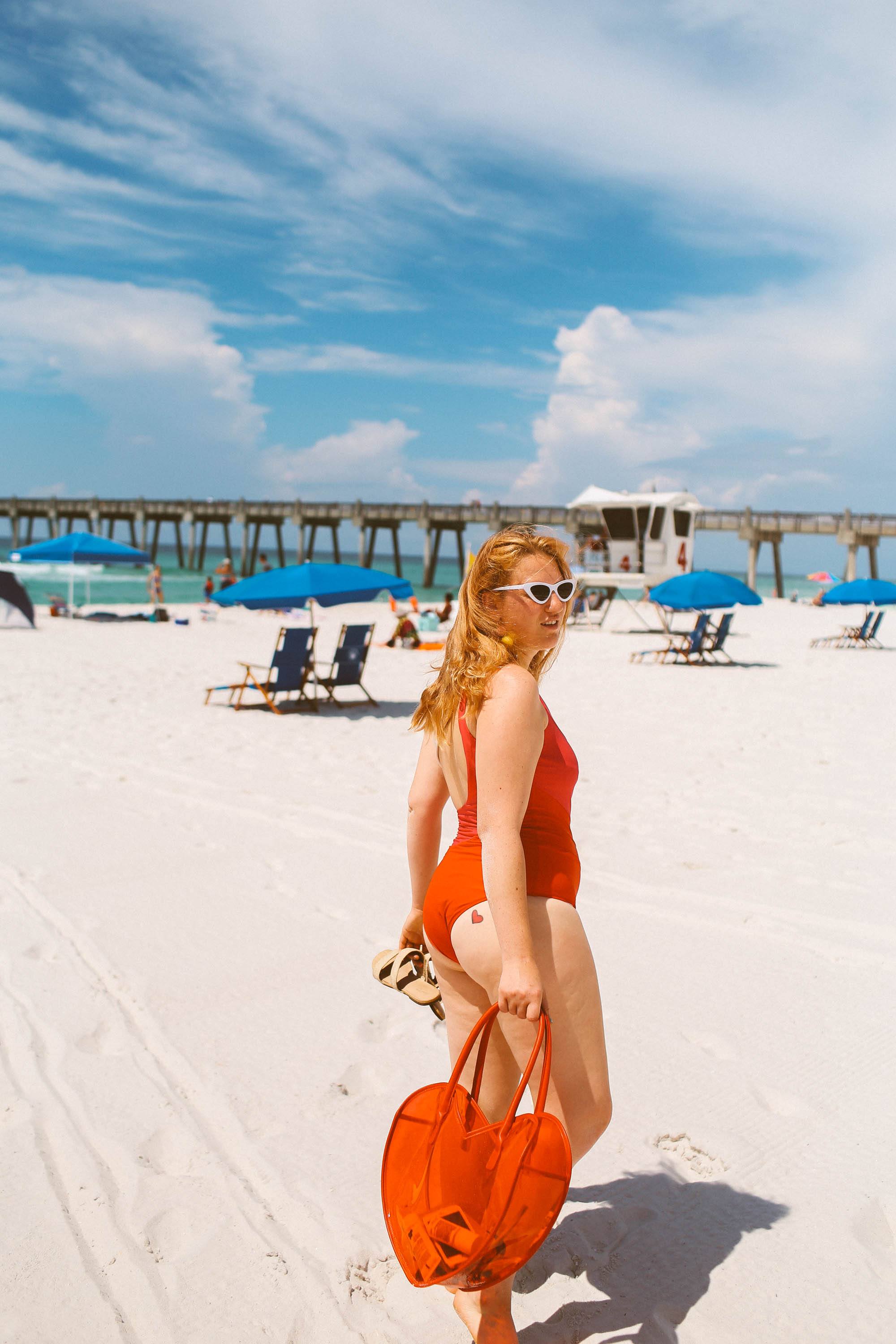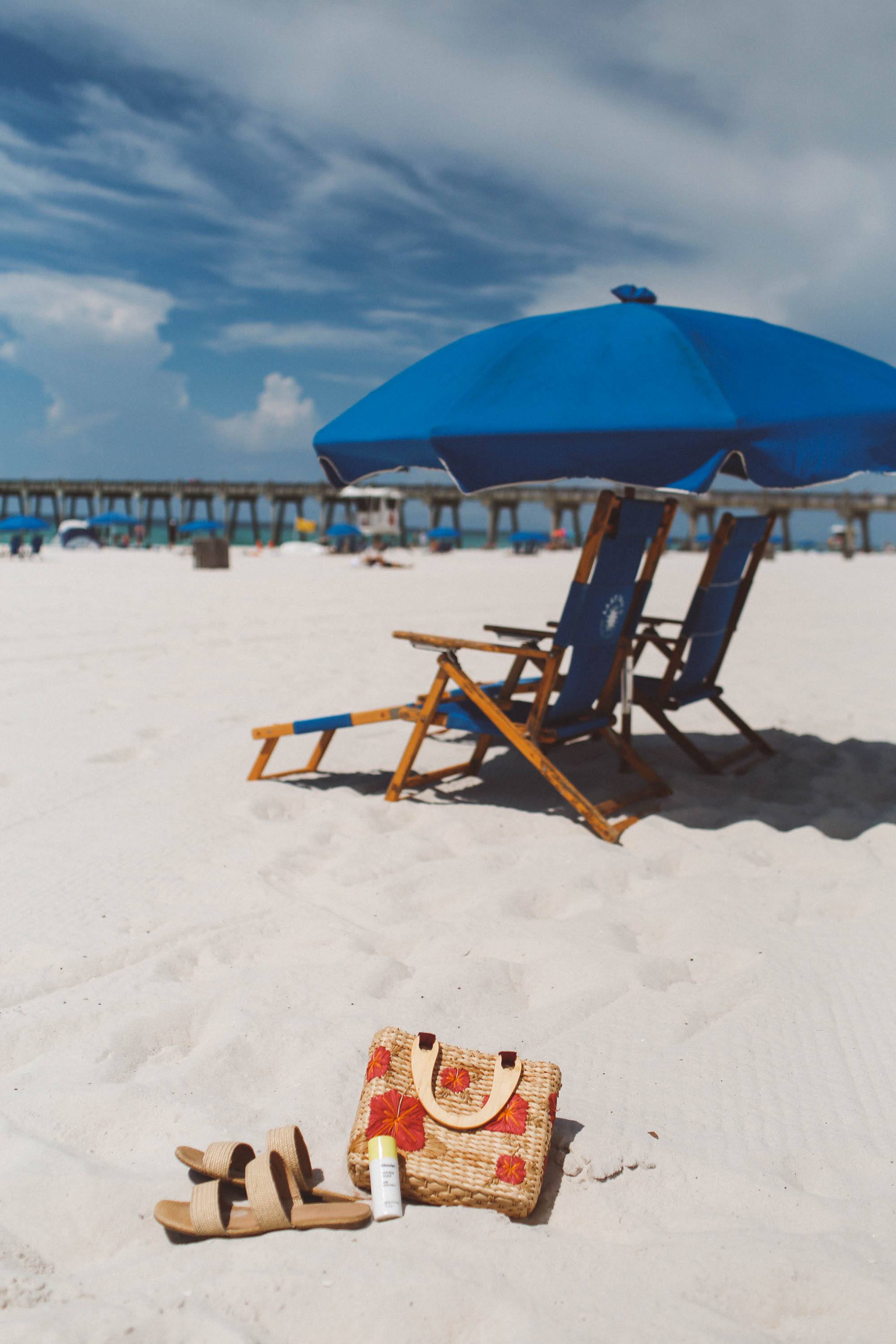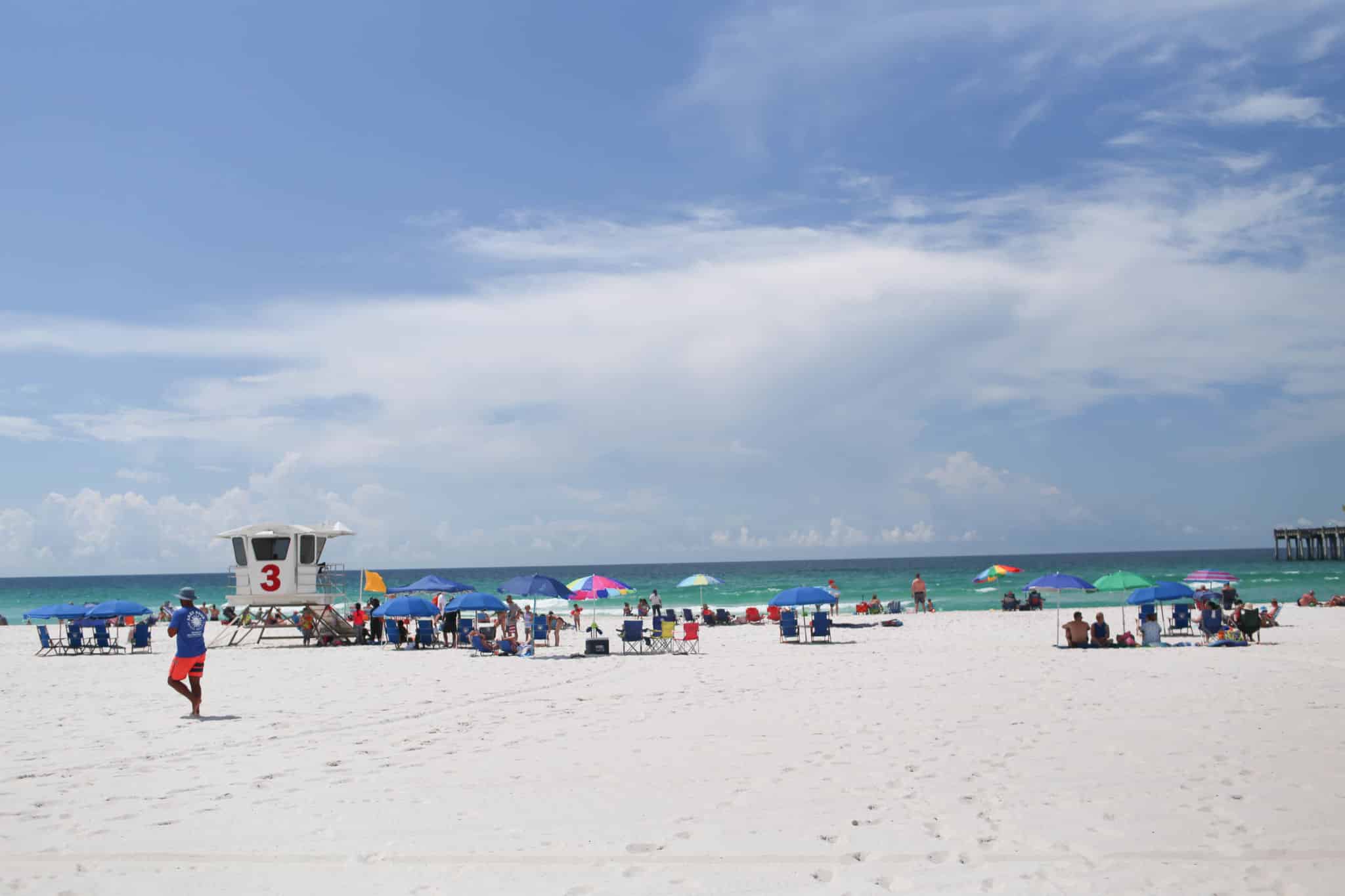 ---
Cetaphil Daily Facial Moisturizer, SPF 15
---
Price: $11
Buy: Target
Recommended Skin Type: oily, combination, sensitive, normal, dry
Claims: noncomedogenic, phthalate-free, paraben-free, dye-free, no fragrance added, oil-free, contains antioxidants, aluminum-free
Review: I was excited to try Cetaphil's daily moisturizer with SPF because I love Cetaphil's body lotion. I have eczema and Cetaphil was a lifesaver when I was younger and my flare-ups were really bad. With a very affordable price point and a big bottle, this stuff can easily last you a whole summer.
The feeling of the product to me feels greasy and heavy. A friend of mine loves this product, and she describes the feeling as luxurious, so I'm not sure who is right and who is wrong. I personally felt like it was really heavy, which is not the feeling you want in the summertime when your face is always sweaty.Cetaphil's daily moisturizer with SPF would be nice to use in the winter, though, when your skin is hungry for more moisture.
I tried this for 3 days and I promptly broke out. Like, a lot. I think it's because the product is really heavy. It was also heavy enough that I had to wait over an hour for my skin to absorb the cream enough to actually put on any makeup. You can apply it and then put on your makeup right away due to the fact that it is greasy.
With that in mind, it wasn't my favorite.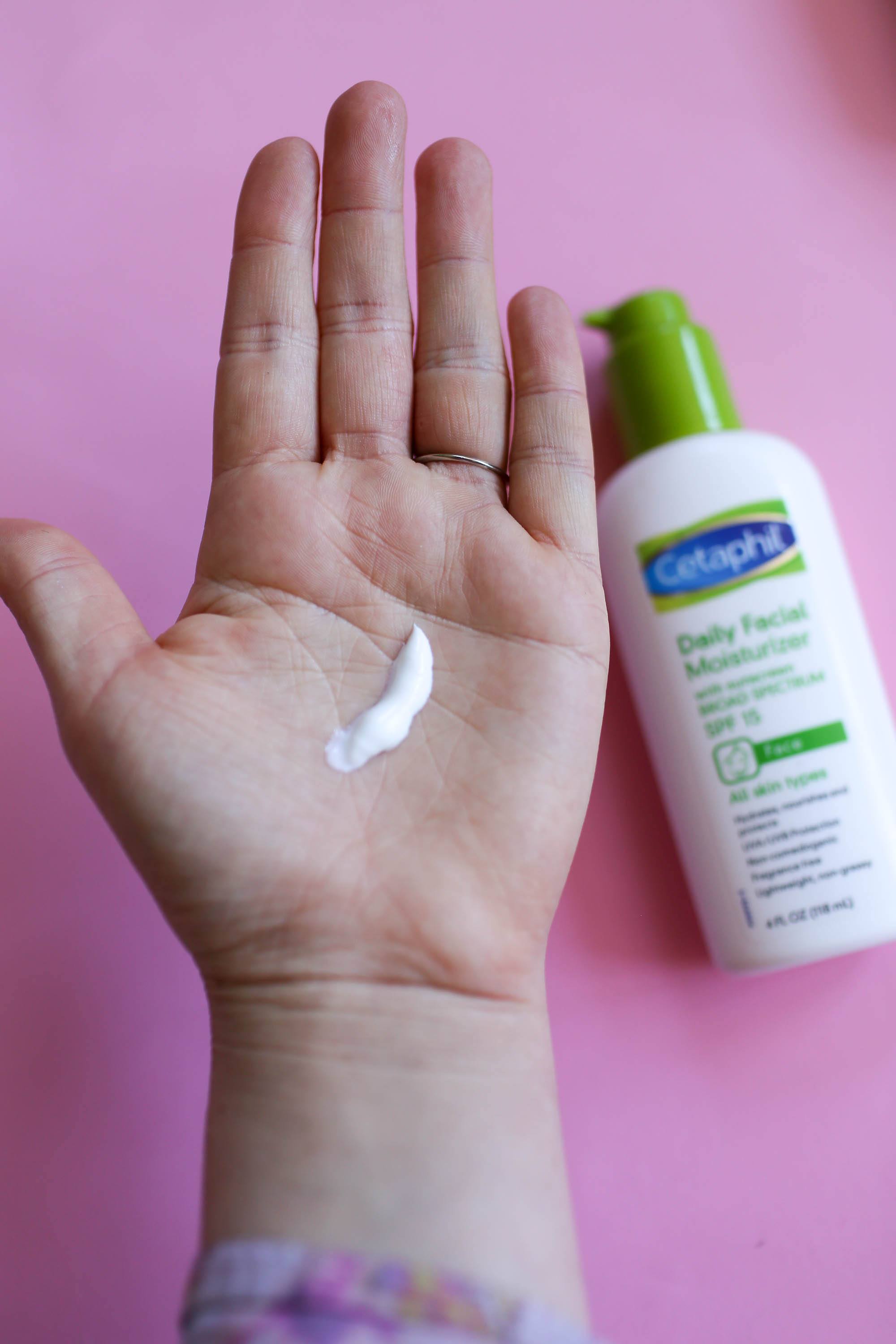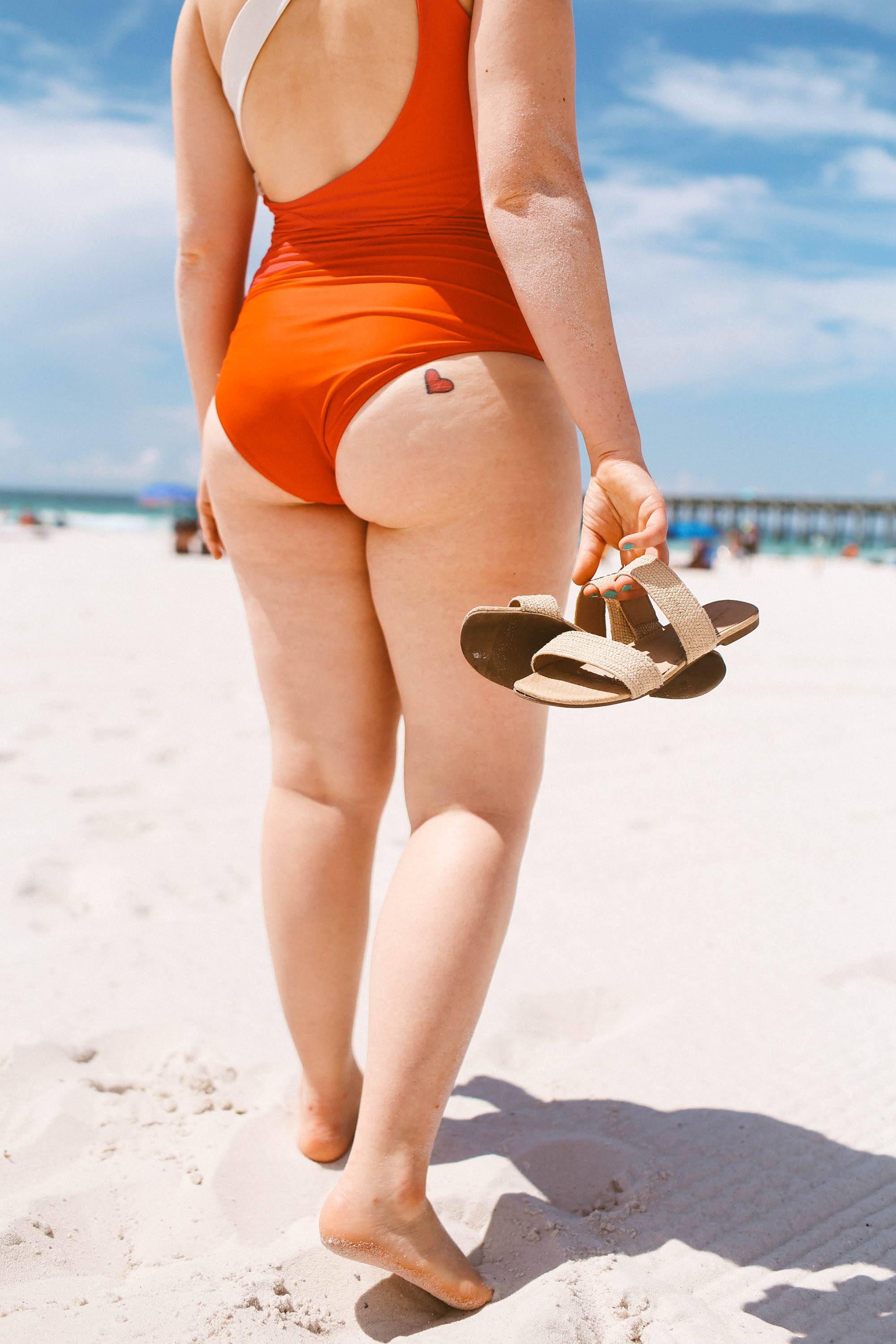 ---
Glossier Invisible Shield, SPF 35
---
Price: $25
Buy: Glossier
Recommended Skin Type: oily, combination, sensitive, normal, dry
Claims: hypoallergenic, dermatologist-tested, non-comedogenic, paraben free, appropriate for all skin types, cruelty-free, vegan
Review: Who else just loves Glossier's branding? It's so chic and pretty. Glossier Invisible Shield Daily Sunscreen SPF 35 was recommended by a few of you, so I tried it out. The bottle is smaller than Cetaphil, and while I haven't used it all yet, I highly doubt it will last as long as a larger bottle like Cetaphil would. For a $25 price point, that's an important element to consider, especially if you plan on wearing sunscreen daily (which you should. F cancer, ya'll.)
I tried Glossier Invisible Shield out for a few days and fell in love. The sunscreen is almost clear, unlike the traditional white sunscreens. I found that two pumps is enough to cover my whole face and it dries quickly, leaving a matte feeling on my skin. This lent to a great canvas to apply makeup, much better than the oily feeling Cetaphil left. Plus, I love the scent, which while isn't very strong, doesn't have that "sunscreen" smell.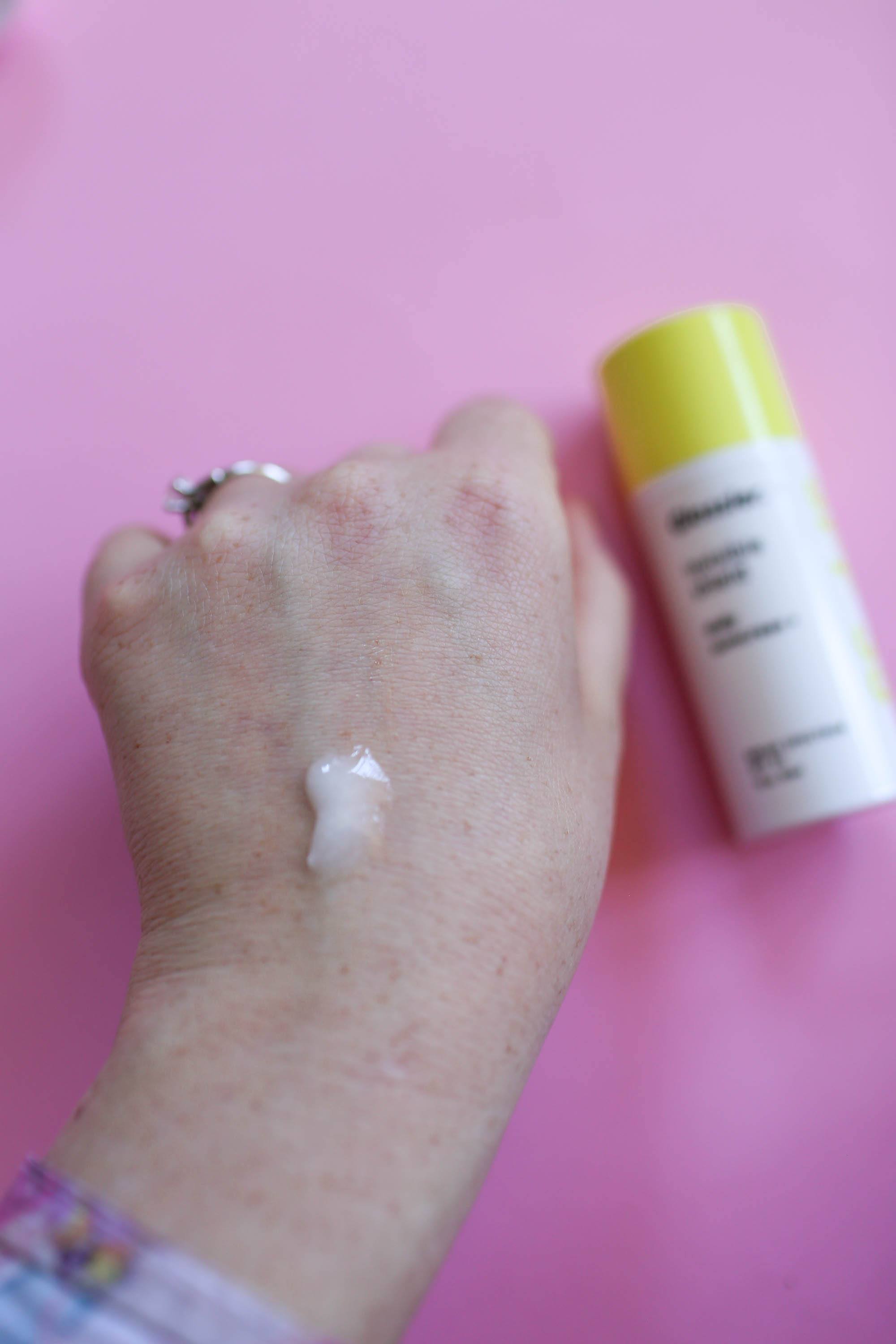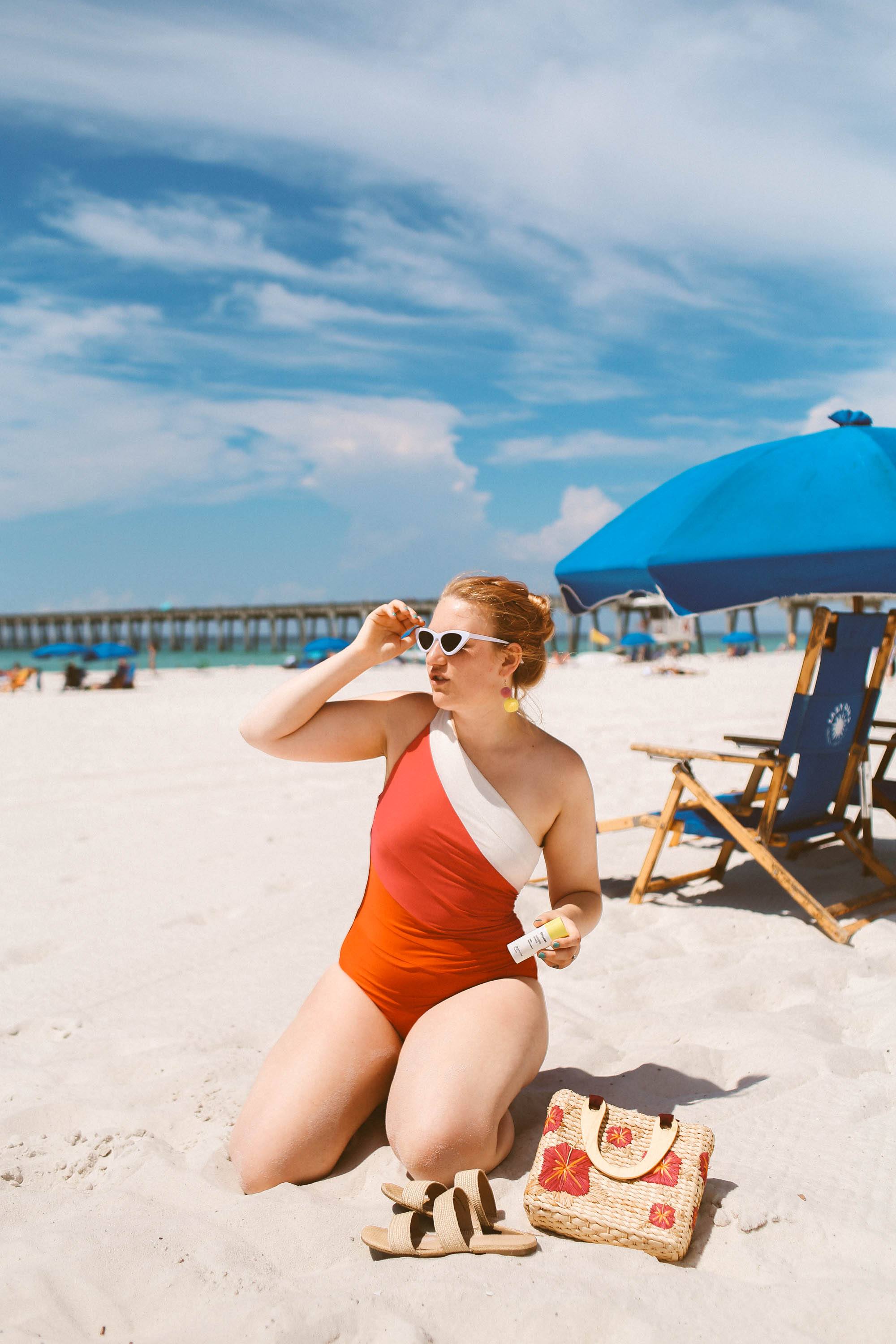 ---
LANCÔME 
BIENFAIT UV SPF 50+ Super Fluid Facial Sunscreen
---
Price: $40
Buy: Sephora
Recommended Skin Type: oily, combination, sensitive, normal, dry
Claims: No parabens, no sulfates, no phthalates
Review: Lancôme is one of those legacy beauty brands (and a luxury one with a high price point!) While it was hard for me to spend $40 on a daily sunscreen,  I couldn't help but wonder if a better product comes with a higher price tag?
The bottle is bigger than the Glossier but smaller than Cetaphil. It's the highest SPF at 50, which I loved because I get burned easily. I opened it up, squeezes some onto my hands and…WHOA! This product is incredibly liquid. It looks and feels almost like milk — perhaps more like a heavy whipping cream — in your hand. It's easy to pour too much out because of this, something that you don't want when the product is $40 a bottle. It also was a more distinct "sunscreen" smell, which wasn't my favorite scent. Despite being liquid, my skin did absorb it quickly and left my face feeling soft, but not oily or greasy.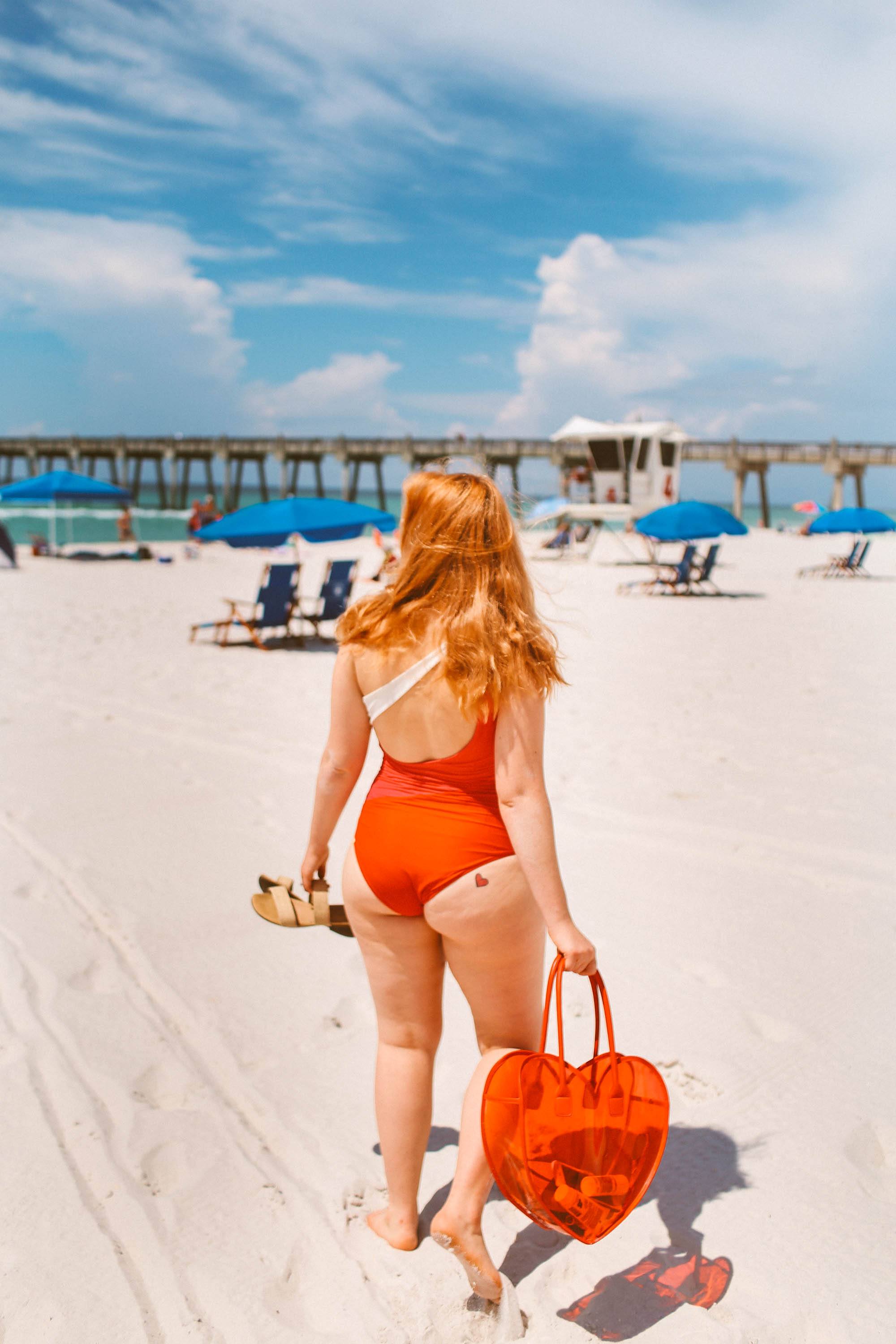 ---
The Winner?
---
While each product did do it's job of helping me not get a sunburn, there was a clear winner to me.
I loved how my skin became almost matte feeling after using this product, which is the perfect surface for applying my makeup. It smells great and works great in terms of staying on and protecting my skin from harmful sun exposure. The only thing I don't like is the small bottle size, but perhaps it'll last longer than I think it will. At $25 a bottle, it's more than drugstore ssunscreens but not so much you feel robbed.
I have already added this product to my daily makeup routine and make sure to pack it in my travel bag to wera on vacations, like this one in Florida!
I really loved the SPF 50 on this product and while using it, I did feel like it did a good job of protecting my skin. I appreciated how it left my skin feeling non-greasy, so it was easy to apply makeup on top of it. What I didn't like was how runny the product was. I also thought it could do with a different scent, as the typical sunscreen scent doesn't feel like luxury. At $40 a bottle, this sunscreen needs a little bit of work before I can justify buying it again.
I really wanted this one to come in first place because it's so darn affordable and will last for months. That being said, it left my skin really greasy after each use and was hard to apply makeup over (that's the whole point of this review, isn't it?) It also made me breakout, something I'm trying to avoid. Because of that, it came in last place.
I do want to note that I have a friend who used this daily and doesn't break out from it. So, if you are on the hunt for a budget facial sunscreen, I would urge you to try this as it's so cheap. Maybe it's nicer on some skin types than others. Just be warned it may make you break out!
I hope this helps you find the best sunscreen to wear under makeup on a daily basis during the summer months, but also year round! Skin care is important, ladies.