I never knew I could be this in love with a sink.
When starting our Whimsy Homes cabin renovation, I thought it would be the statement wallpaper or even the Nordic hot tub that got me the giddiest, but no: it's our new Mudd Concrete navy blue Odet LG sink that's the show stopper.
About Mudd Concrete
Mudd Concrete is a small company based in Canada that has been fine-tuning concrete basin sinks for over 15 years. They firmly believe that sinks don't have to be boring, but can instead be objects of interior design on top of being functional.
They have 15 shades of colors to choose from and many different sink shapes – round, rectangle, and wall-hung.
I found them after a deep dive on the best vessel sink companies and love not just how their sinks looked, but how they also used an exclusive mix derived from natural ingredients (with high quality admixtures).
These days I feel like everything that goes into a home has sneaky forever chemicals in the production so I was so happy to learn Mudd Concrete uses natural ingredients at the base of every sink.
The Odet LG Basin Sink
For our colorful bathroom remodel that has a lot of blue tones, I instantly knew Mudd's Odet in Navy would match the mood perfectly.
This is their round sink, slightly larger than their smaller version. All their sinks are designed to be compatible with all standard drains and are semi-custom made so they have a lead time of a few weeks, so keep that in mind when ordering.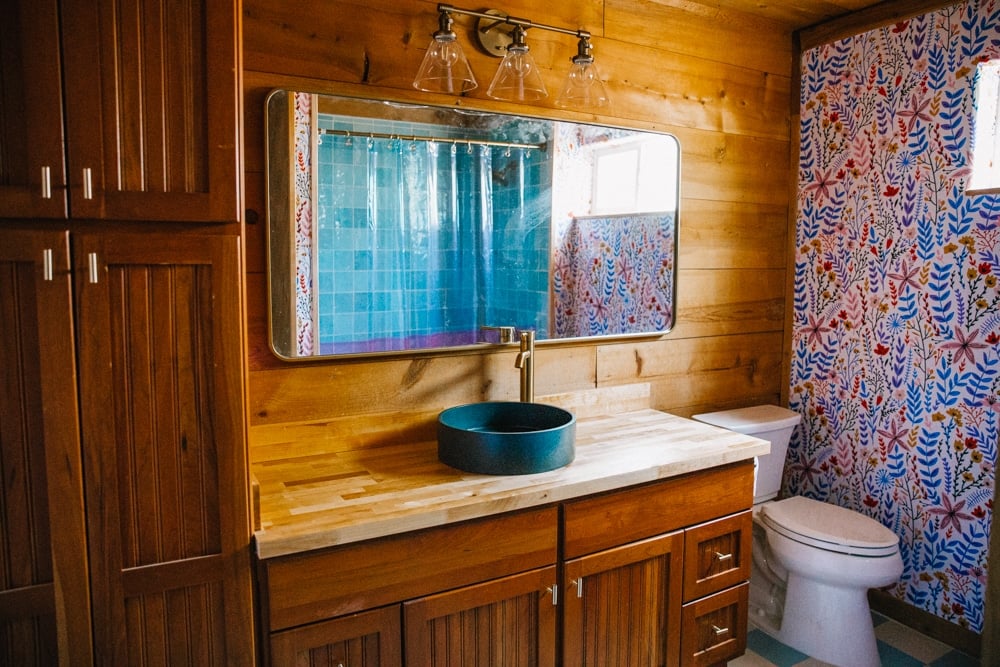 To instsall, we had to rip out of the old sink and counter, which was one of those sinks built into the counter. To play up the cabin vibes I went with a butcher block counter that (mostly) matches the wood accent walls.
I found this on Home Depot for about $200 and our contractor just cut it to size and installed it really quickly.
He then was able to drill a hole in the counter to hook up the Mudd Concrete sink, and another for the gold faucet I picked out to match our gold / brass metal theme in the cabin.
With a little silicon, the sink was installed! If you have the right tools this is honestly something you could probably install yourself.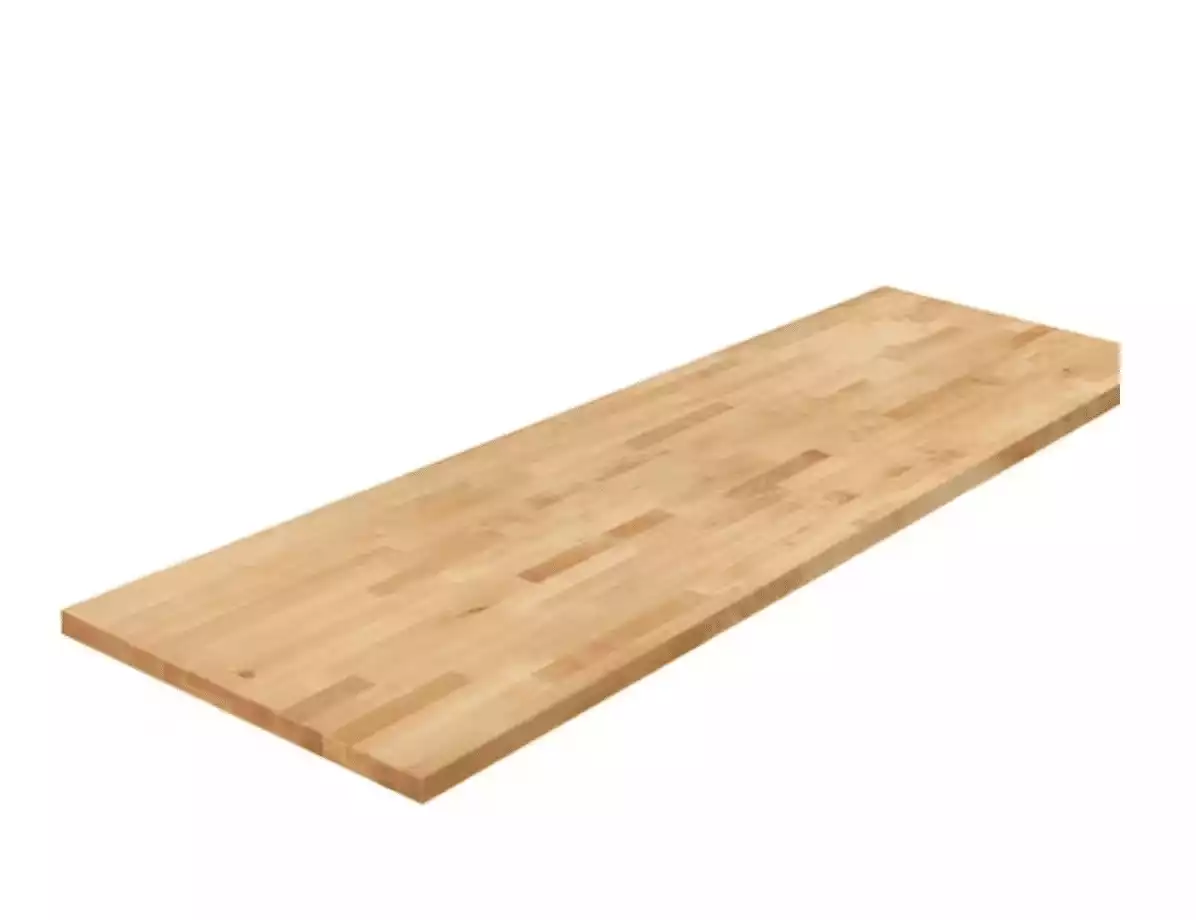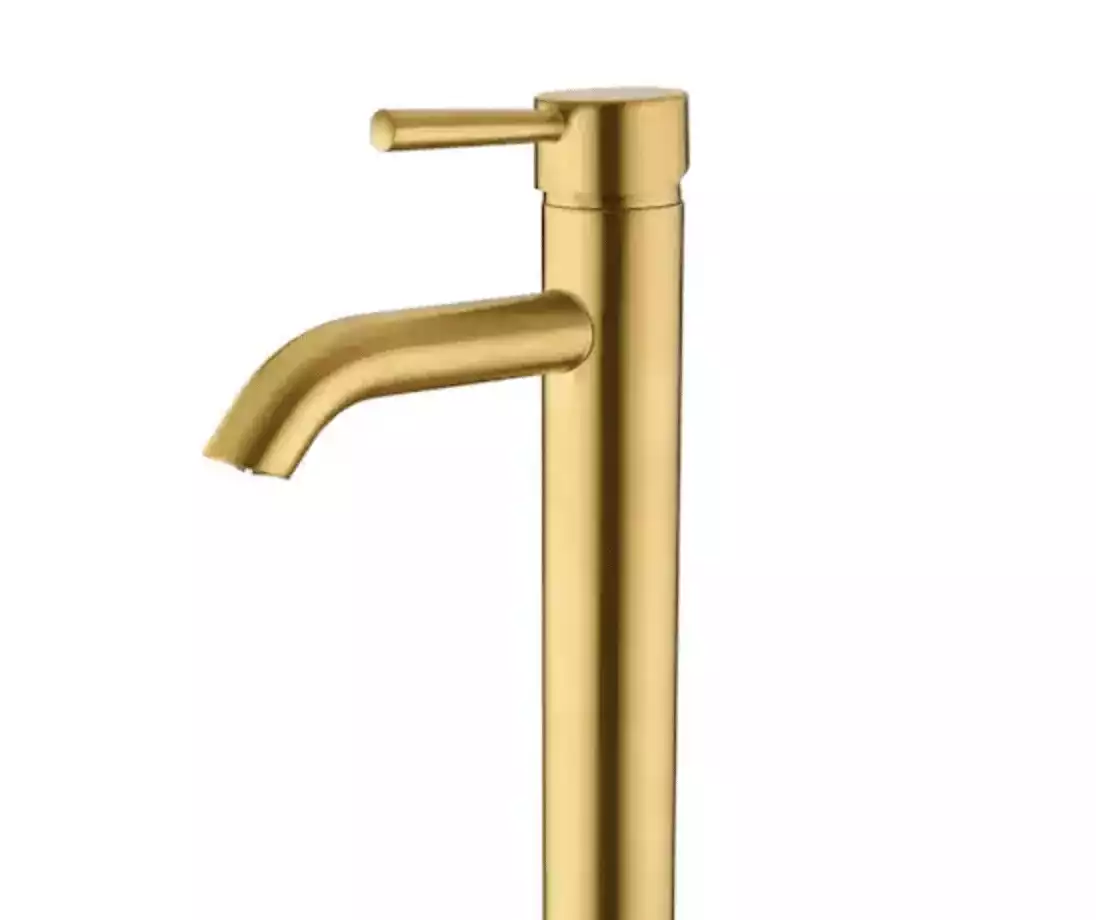 3 Reasons To Choose A Basin Sink
If you're still wondering if a basin sink is right for you (and these photos of Mudd's beautiful basin sink isn't enough to swing ya) here's a few reasons you should consider upgrading your bathroom sink.
1. Basin Sinks Are A Design Moment
Beyond anything, Mudd's sink are simply stunning. They come in tons of colors and shapes and go beyond a standard sink. They're a sink AND a design moment.
If you're looking for a way to instantly add more personality and a touch of glam to your bathroom, a basin sink is going to achieve that look.
2. Basin Sinks Are Incredibly Easy To Install
When I realized we had to rip out our old counter and install a new one to accommodate the vessel sink sitting on top of it, I had a freakout. It just sounded so complicated.
And turns out I was so wrong. It couldn't be easier! It took our contractor just a couple of hours to take out of the old counter, swap it with the new block, drill holes, silicon the sink down and reroute the faucet.
If you want a stone counter you'll have the added step of getting a marble/stone professional in to drill a hole with the right tools, but otherwise, you can expect a similar easy process.
3. Basin Sinks Don't Splash As Much Water
I HATE washing my face or hands and having water splash all over the counter. I feel like our previous sink, which was built into the countertop, was always wet.
Our new sink has much taller sides and it seems to trap the water in the basin vs splashing it all around the counter. This wasn't a goal of mine when I went into this project but it's as huge added bonus.
So, there you have it! My honest Mudd Concrete sink review along with some reasons I'm obsessed with basin sinks in general.
If you have any questions, drop a comment below and I'll try and get back to you!