There's a way to upgrade to business class for cheap that's not using points or sweet talking the flight attendants.
It's called a Bid Upgrade and I've been using this secret track hack for years to get business class upgrades on my flights. Here's how it works.
As I shared about in my TikTok video on how to get cheap business class seats, I almost didn't want to share this but we don't gatekeep travel hacks here at Whimsy Soul and we want everyone to be able to fly fancy a few times in their life.
But I flew business with Lufthansa and it was pretty easy to get and not that pricey so I had to share.
What Is A Bid Upgrade?
Airlines don't always fill all their first class or business seats so they offer them up on a bid system for a flight upgrade so they can make some extra money.
Before the flight, passengers can offer a bid for an upgraded seat (let's say $500) and then the airline will automatically take the highest bidders to sell those seats.
If you're trying to figure out how to get an upgrade on flights without paying tons of money, this is the best way (other than using points).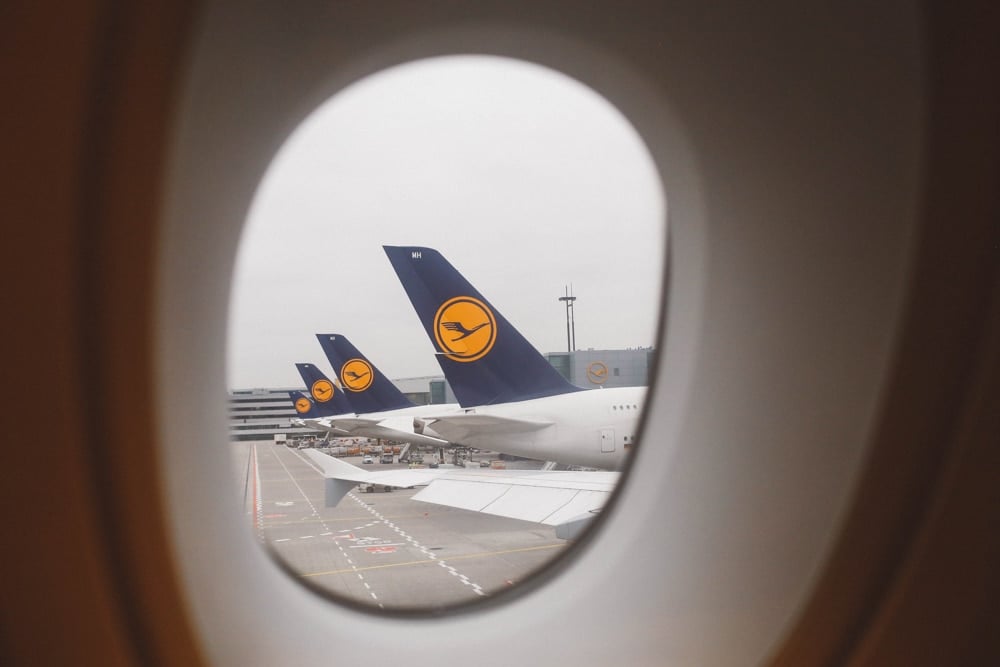 How To Do A Bid Upgrade
The first step is buying your normal economy ticket or premium economy fare class. Check out as normal.
After buying your ticket, Google "Your Airline x Bid Upgrade" to easily find the bid upgrade page (they don't always make it easy to find in their portal!) This is Lufthansa's bid page.
Then fill out your confirmation info and if the airline has business seats to offer to bid, you can select the amount you want to bid. Usually, the airline has a minimum so you can't just put like, $1. (wouldn't that be great?!)
Then, they'll let you know about 72 hours prior to your flight if you won the bid!
This also works if you bought a business class seat and want to upgrade to a first class ticket without paying a first class seat price.
You can bid and maybe win (but you can't bid on first class if you bought economy).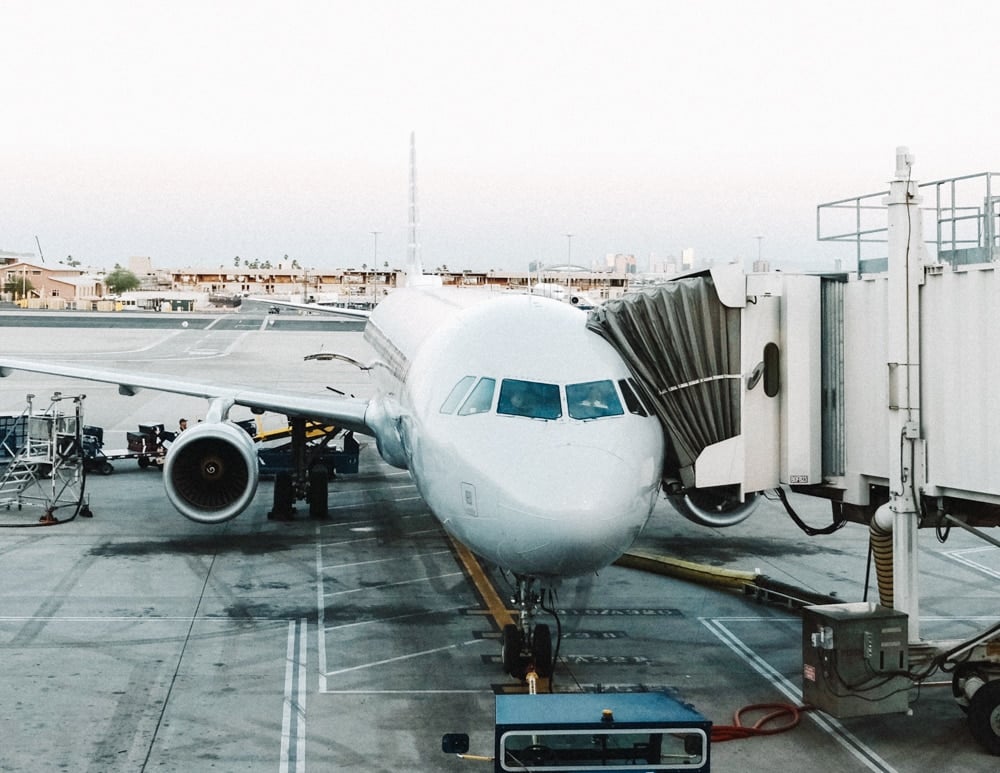 How Much Does It Cost To Upgrade To Business Class?
In my case when I flew to Berlin recently, Lufthansa's bid minimum was $540. I bid $540 and won my business seat.
If I had bought my business seat at checkout like normal, it would have cost me about $1000 extra so I basically got it for 50% off. Woohoo!
After posting my video on TikTok, I saw someone say they grabbed a $300 upgrade on British Airways from the US to England so it is possible to find it cheaper. But be prepared to pay around $500.
Things To Know Before You Rely On This Business Class Flight Hack
If you booked the flight with frequent flyer miles, this should still be available for you to bid on with cash or additional miles, but every airline is different.
Using Credit Card Points
You should also be able to take advantage of this hack if you are using your credit card points to book a flight.
Instead of using your credit cards booking platform, you'll need to go directly to the airline's bid upgrade page to submit your bid.
Bidding Higher vs Lower
Most of the time, bidding low will still win you the seat, but if you are traveling on a busy holiday it may be smart to bid a little higher to ensure you get the seat.
Is It Cheaper To Upgrade To Business Class At The Airport?
Probably not. You can always ask upon check-in if there are any business class tickets left, but most liekly they would have been filled by those using the Bid Upgrade feature and the answer will be no.
If the answer is yes, there's a good chance the ticket will be a much higher price than if you did a bid.
So, if you're set on flying business class flights on your trip without paying full price, use the bid feature to make sure take advantage of that.
That being said, some airlines, like KLM, only offer upgrades at check-in which is why checking in online is going to be your friend here instead of doing it at the airport. All the seats may be gone by the time that happens!
When we flew to Copenhagen this summer, we got $70 business class upgrades on the short leg when we checked in online which was totally worth it after a long flight in economy.
It was extra nice since we got priority baggage handling as we transferred through Amsterdam (which is a shit show right now) and got access to the fancy KLM lounge to fuel up on coffee and lunch.
My Airline Doesn't Do Upgrade – What Now?
Not all airlines offer upgrades on bids but don't fret! There's a way around this in some cases.
Let's take United Airlines for example. Right now, they don't have a bid upgrade system, but they are part of the Star Alliance program.
When I was shopping around for my SFO to Munich flights, the same flight was available on Lufthansa, Swiss Air and United since they are all Star Alliance airlines.
I would prefer to get points for my United account since I fly them a lot here in the United States, but I knew I wanted to try for an upgrade on the leg to Germany. (Work trips always make me so exhausted and I didn't want to kick it off by not sleeping well the day before).
So, I booked it under Lufthansa and got the bid. If your go-to airline doesn't do bids, see if you can book your ticket through another partner airline that is operating the same flight.
How To Upgrade Business Class For Free
All airlines are different and have different rules.
That being said, if passengers are super loyal to one airline and have elite status AND there's an empty seat on business or first class, it's not uncommon for travelers to up upgraded for free.
But only if all the stars align do free upgrades happen. So don't count on it.
Most likely you'll need to bid like the rest of us and pay for your ticket.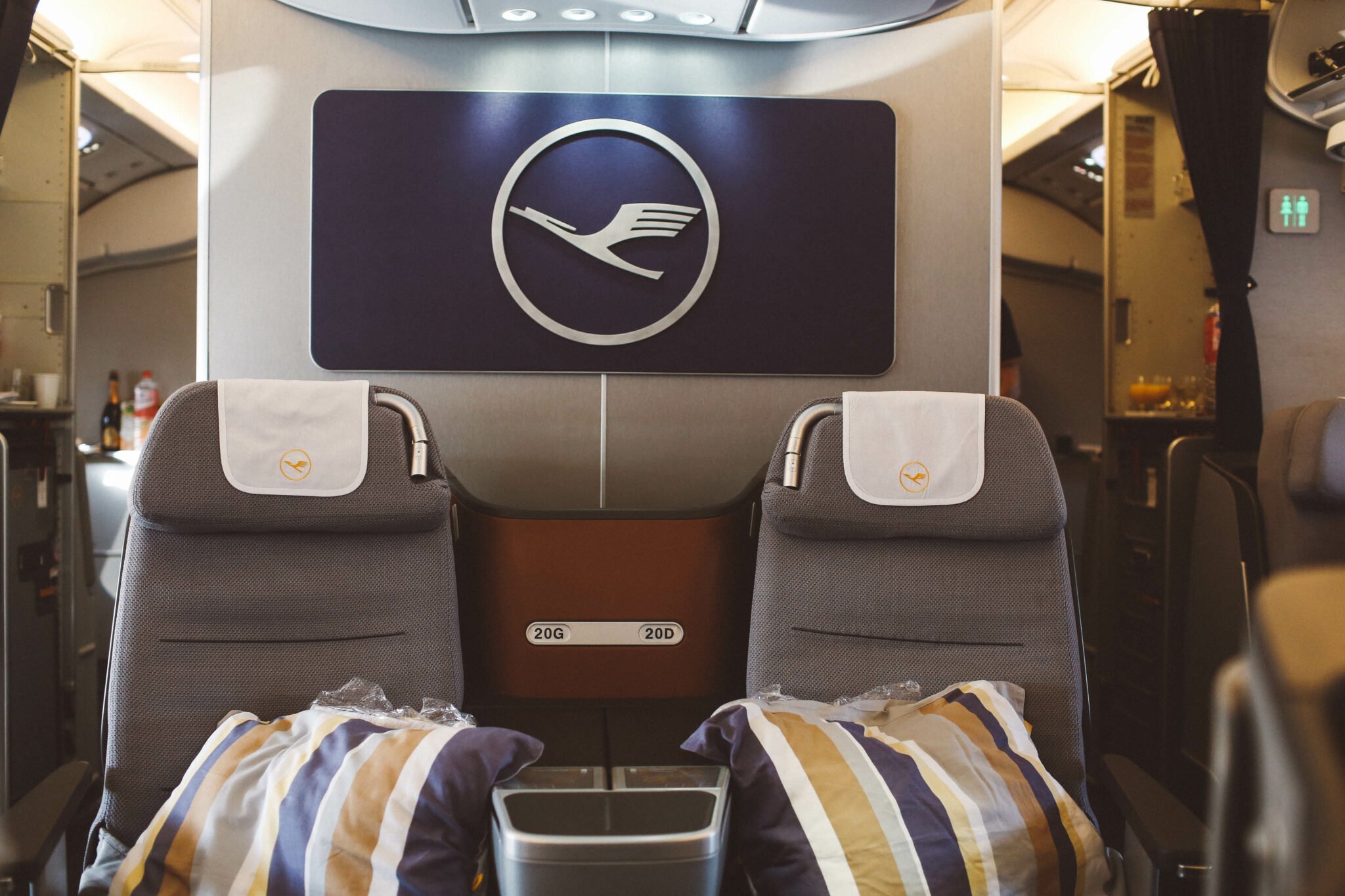 I hope this helps you figure out how to get upgraded to business class without spending a ton! Use this knowledge for good and treat yourself to some lay down seats and good inflight meals every once in a while, eh?