In the summer when the temperatures reach above 100 daily in the Sacramento area, a fun place to cool off in water is a must! I live in San Francisco and last summer, it even got hot here – I'm talking record-breaking 115 degrees in San Francisco. Usually, during a heat wave, I'm not running to the Sacramento area, but because it was hot everywhere, we drove a couple hours North in search of a place to swim. What we found was a magical swimming hole near Sacramento that I loved so much, I took my husband there this summer during a hot day!
Auburn, California is about 30 minutes from Sacremento. The town has a cute mountain meets Western town vibe. It's next door to the Auburn Recreational Area, which is filled with a lot of trails and hidden gems like the Auburn Confluence – aka, the swimming hole!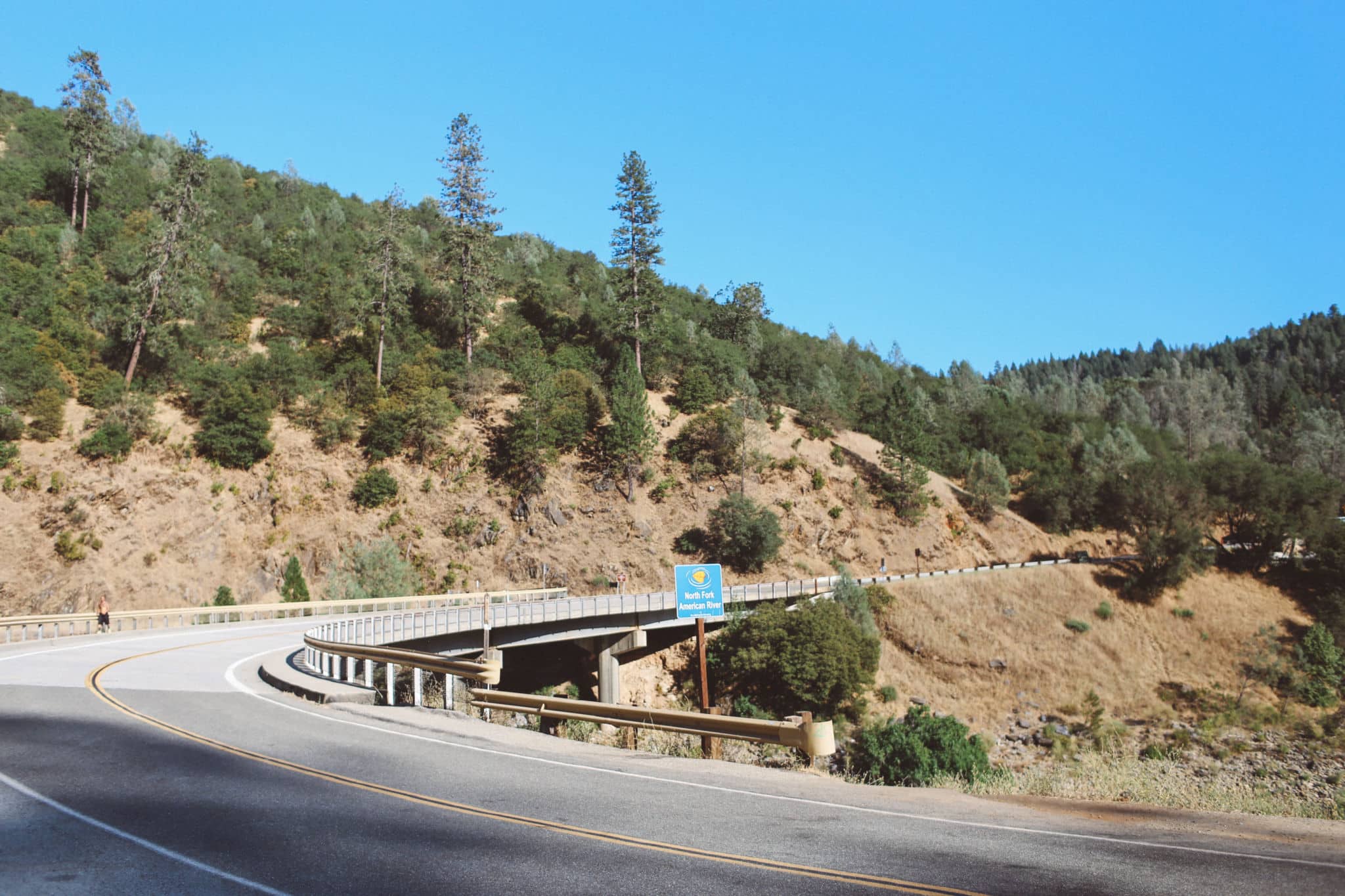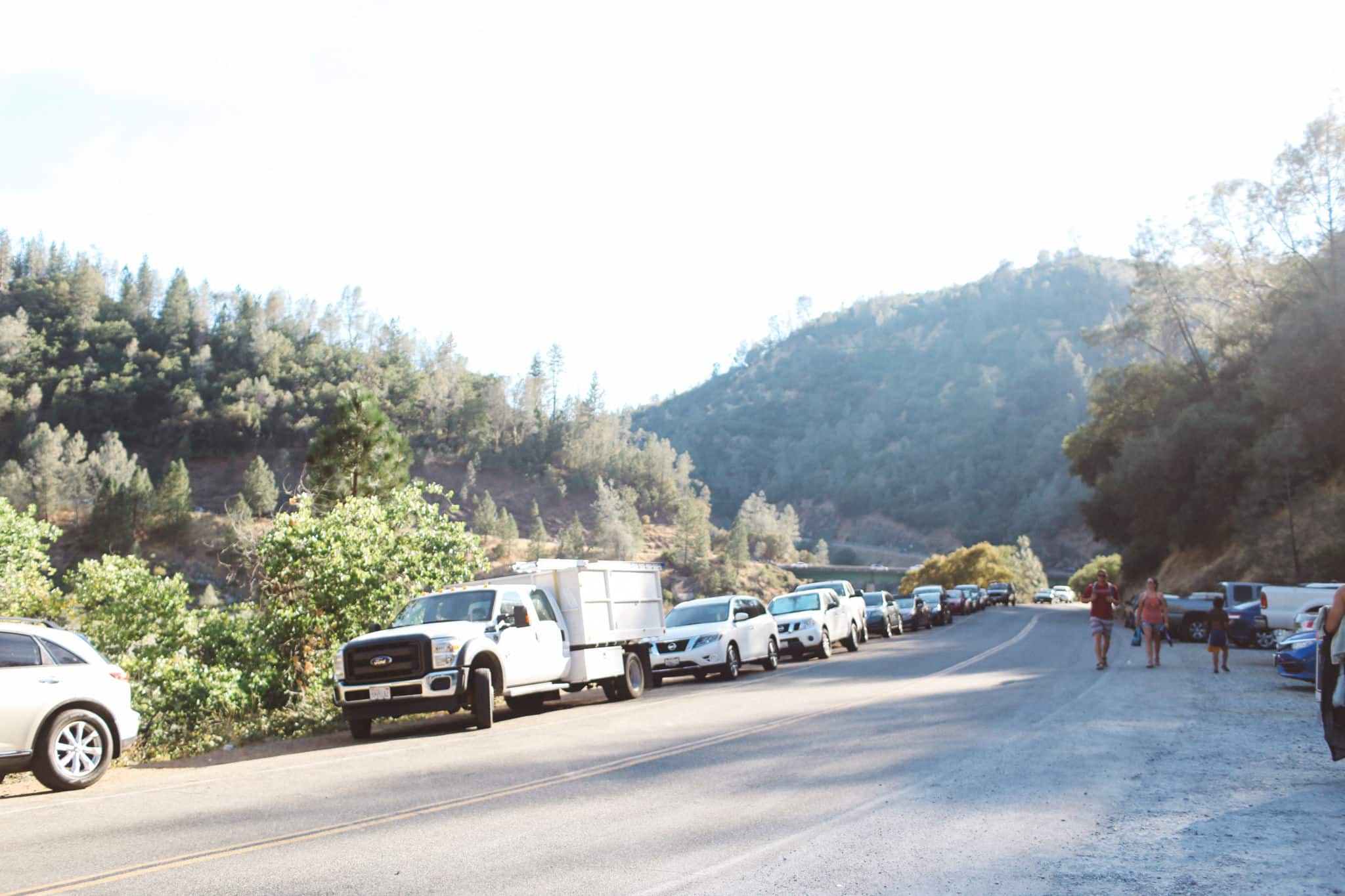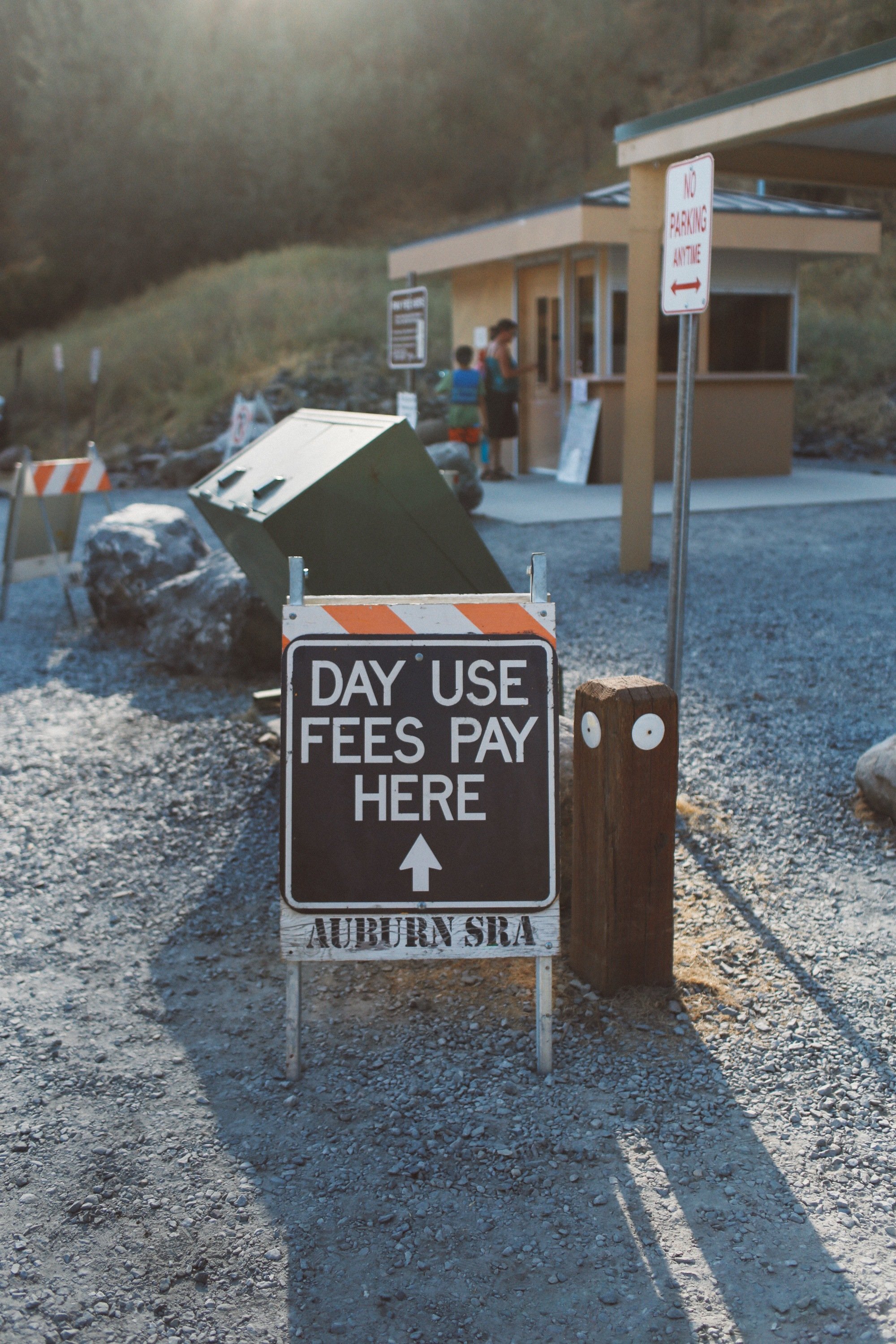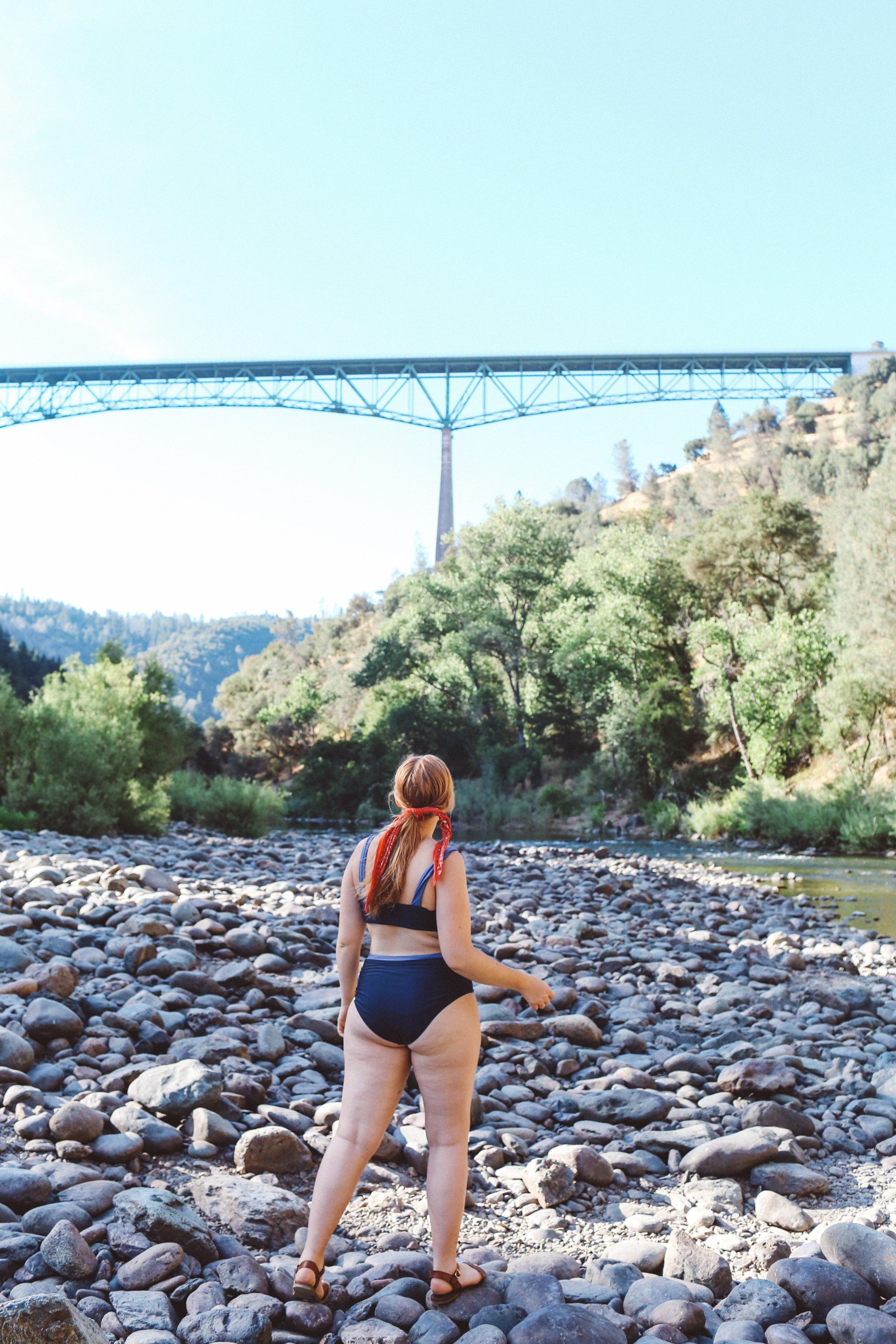 It's not really a hole, but a portion of the river under a bridge that has slower moving water so it's safe to swim in. The bridge also offers much-needed shade on hot days!
To find this swimming hole, take Hwy 49 South out of Auburn towards to Foresthill Bridge (that big, tall, green bridge in the photo above!) About 10 minutes of winding down the hill, you'll come to this little bridge that the swimming area is under. If you get really lost, look for gate #137!
There is a lot of parking space on either side of the road and will probably be a lot of cars! If one side the filled, cross the bridge and check the other side. It cost $10 per car as the swimming area is in the Auburn Recreational Area. There is a ranger station and if there is a ranger present, you can pay via a credit card. If not ranger is there, you must self-pay with cash and one of the stations. Bring $10 in cash just in case there isn't a ranger at the station, because a ranger will come drive by and check for passes on cars.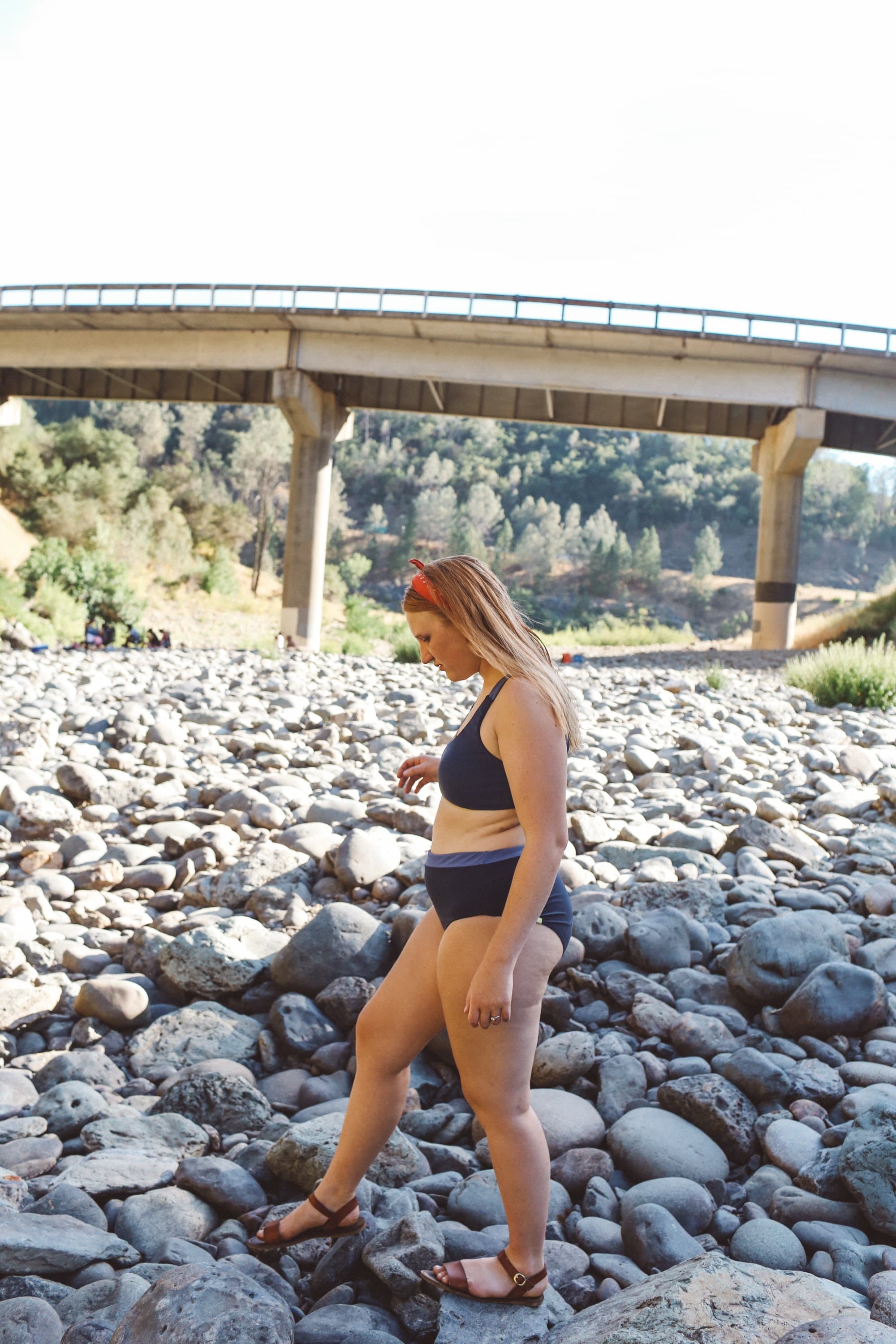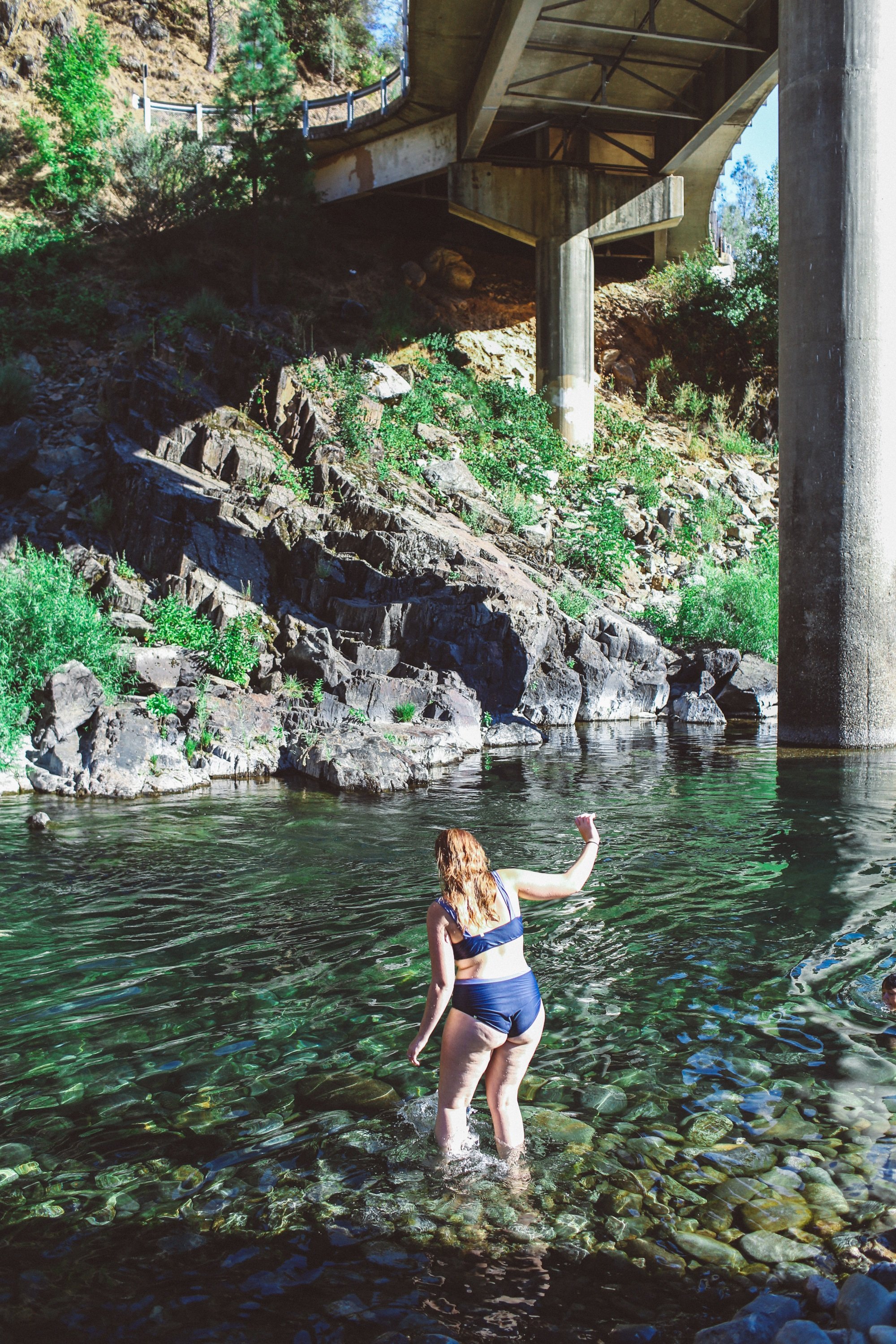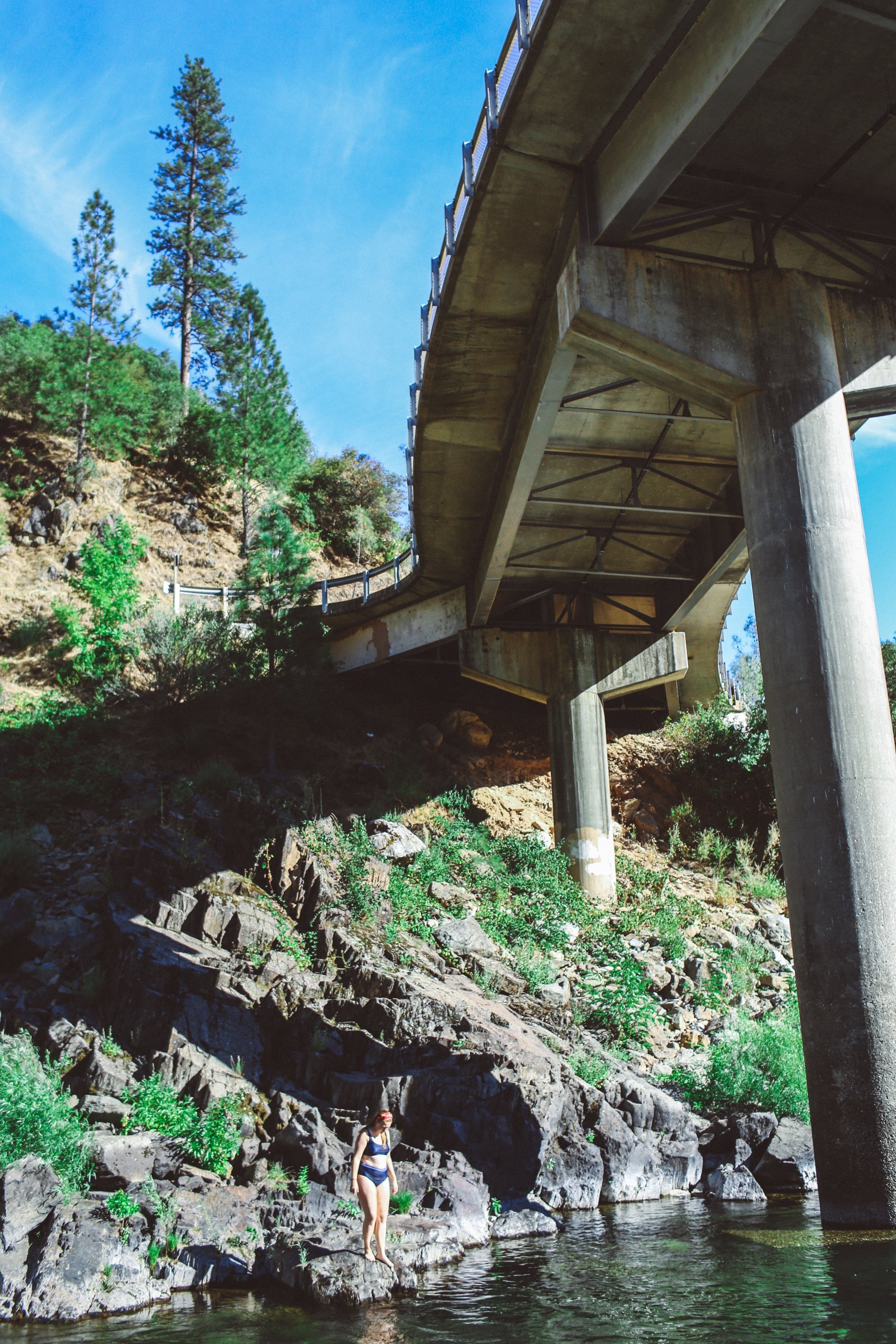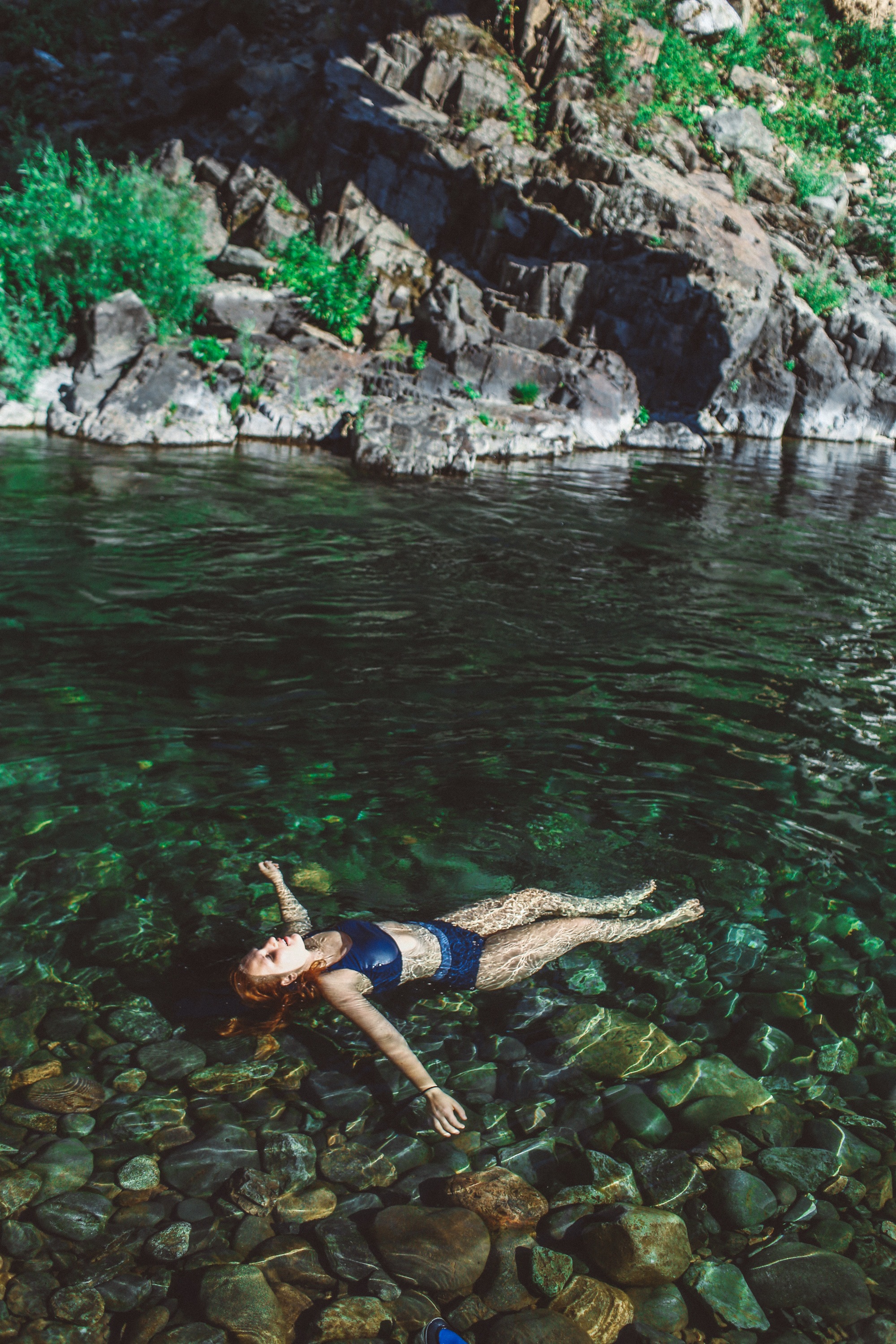 Head past the gate on the ranger station side to find a nice, easy to walk slope down to the water. There are a lot of rocks down here, so wear shoes and bring a blanket to sit on. A lot of locals bring coolers with drinks and snacks along with chairs and floaties. They tend to camp out here all day long with the family.
My favorite area is directly under the bridge because it's shady and the water is slower, so it makes for a relaxing place to cool off in the river. There are more rapids up a little farther that are fun to ride down on a float. The water is pretty clear here, so if you have goggles, bring 'em!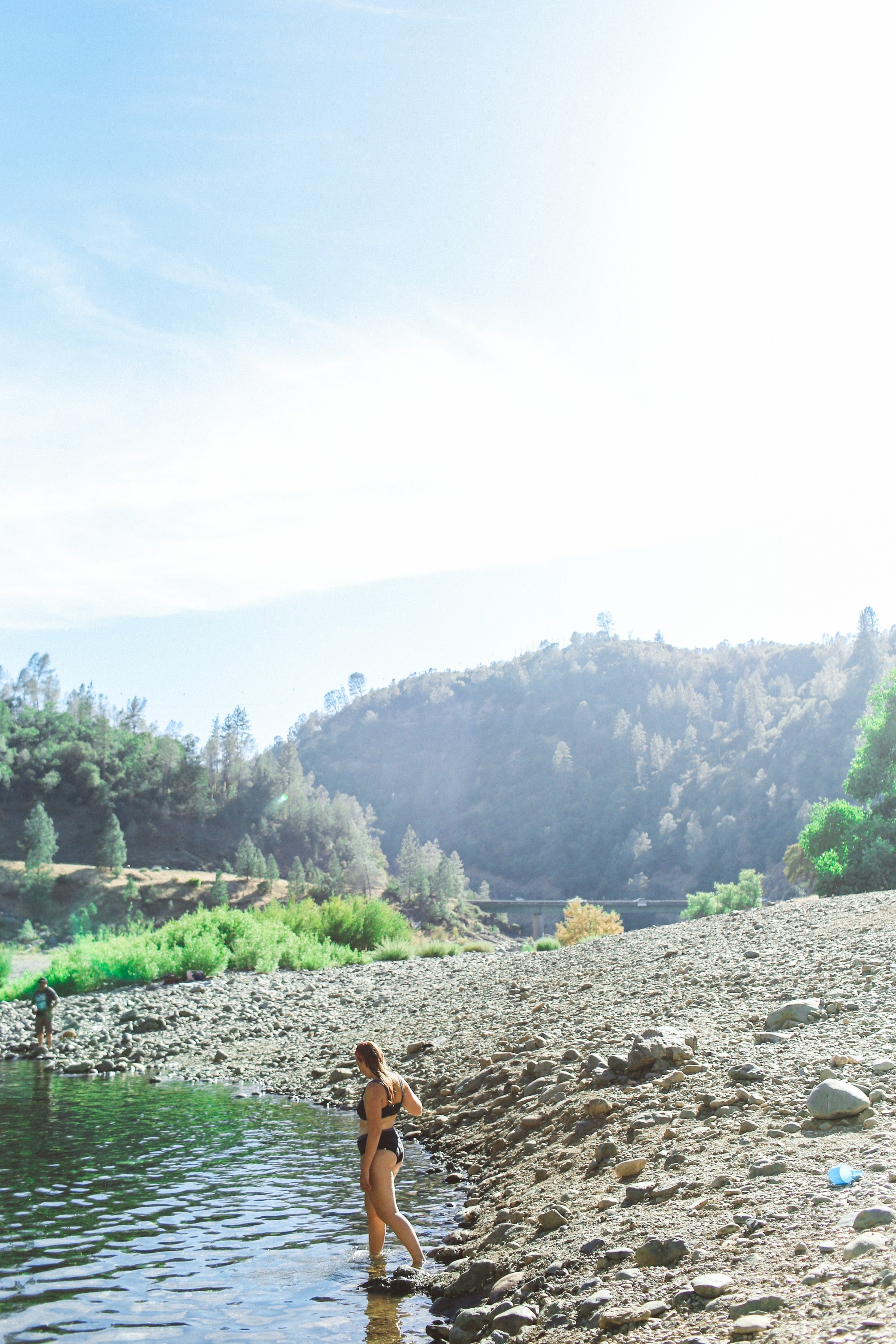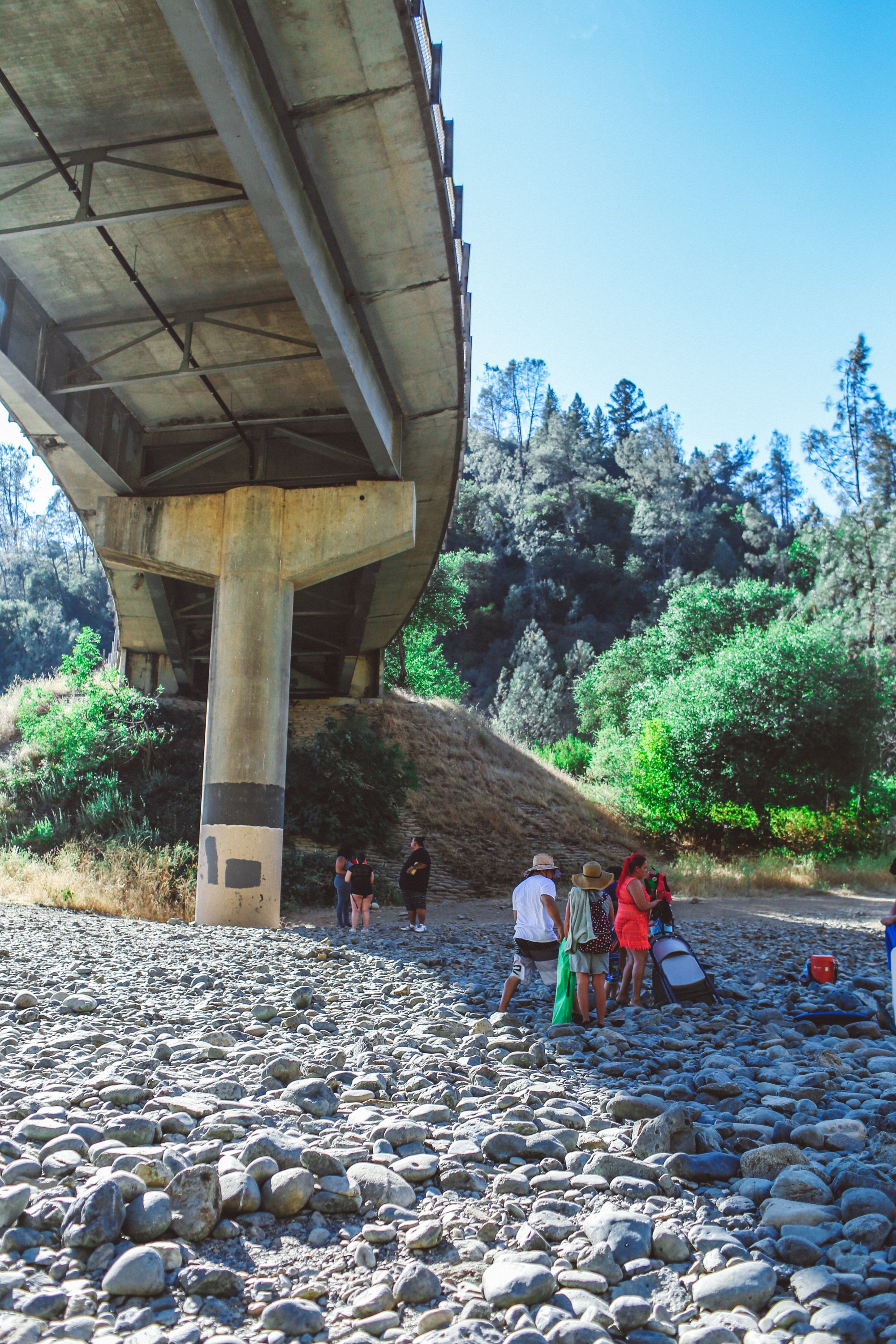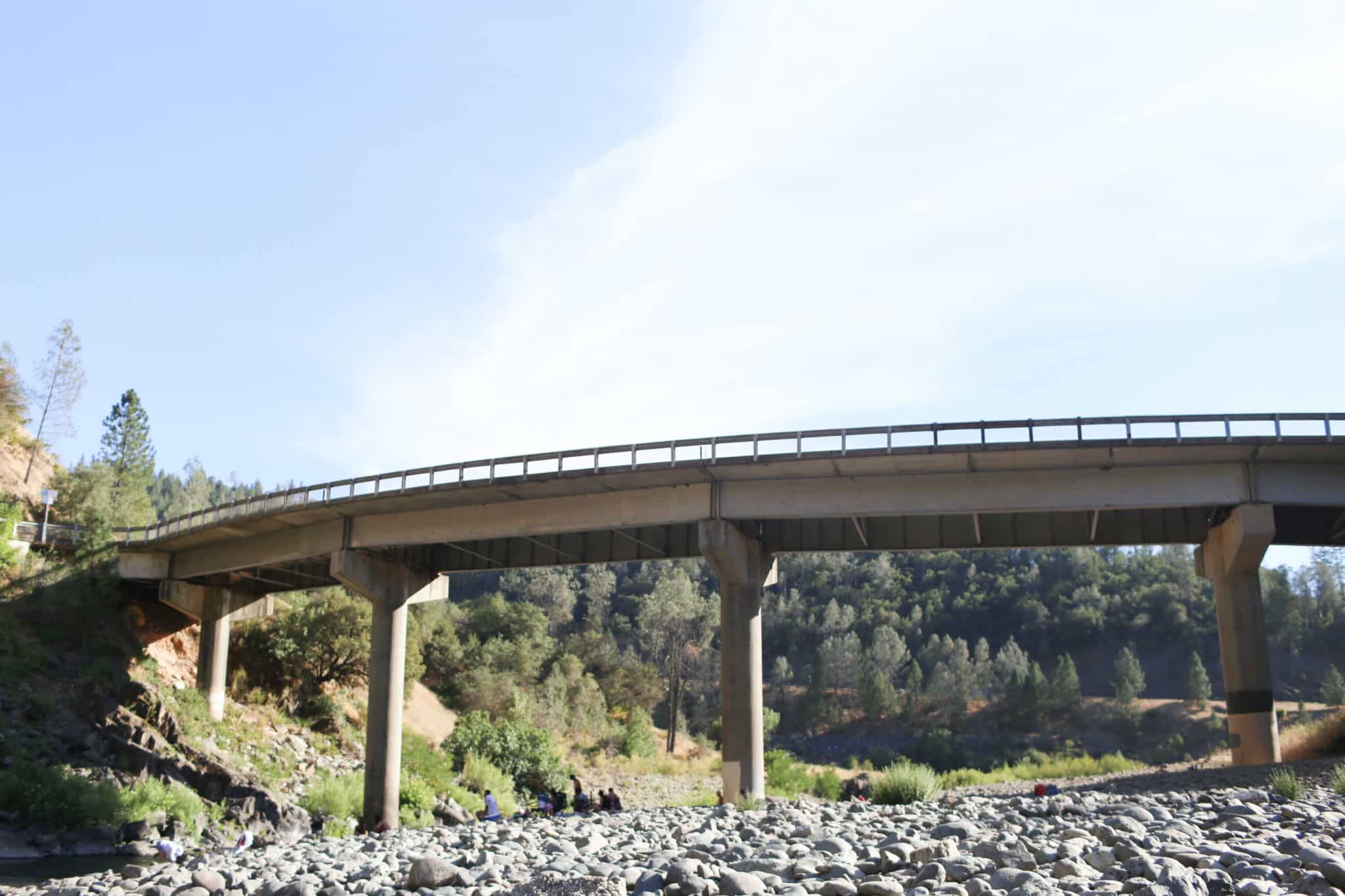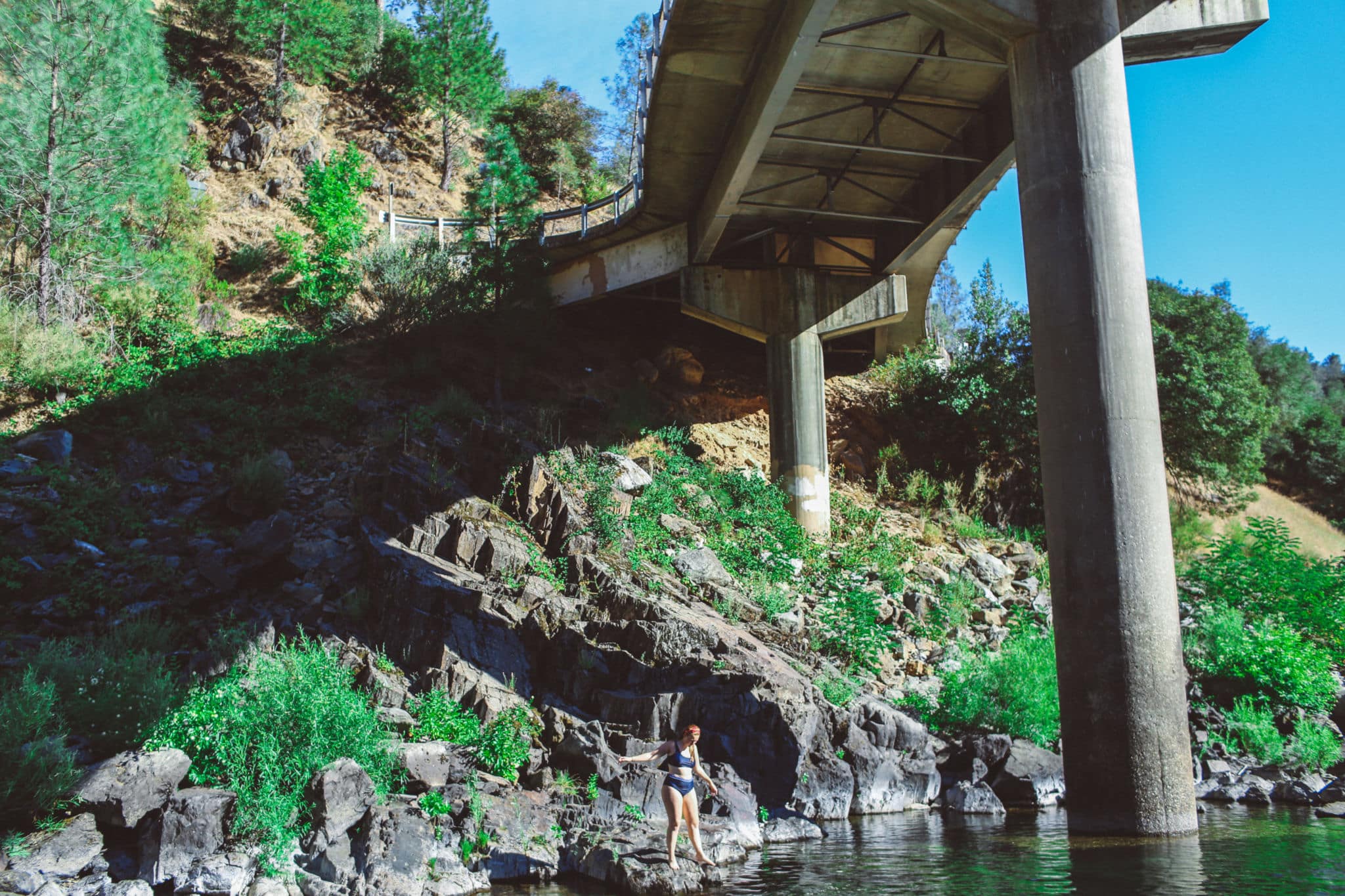 I've been here twice and I have loved each visit! The river is in the bottom of the valley, so hills are towering over you and it's just such a unique, serene place to visit. While I call this "hidden" the locals actually come here all the time. That being said, I think It's a magical little hiddem gem of a swimming hole that you should visit during a hot, summer day!