Auburn, California is one of my favorite little mountain towns in the state. It packs tons of charm and history, but this small town also delivers on modern upgrades like trendy cafes, craft beer, wine trails and also stunning outdoor gems.
Whether it's a stopover for lunch on your way up to Lake Tahoe, or a weekend trip from the big city, you need to explore Auburn. In this post, I'll be sharing my top 10 favorite things to do in Auburn, California, which focus on what to do during a day stop or short trip! Keep on reading for my travel tips.
Your Modern Travel Guide: My Top 10 Favorite Things To Do In Auburn, California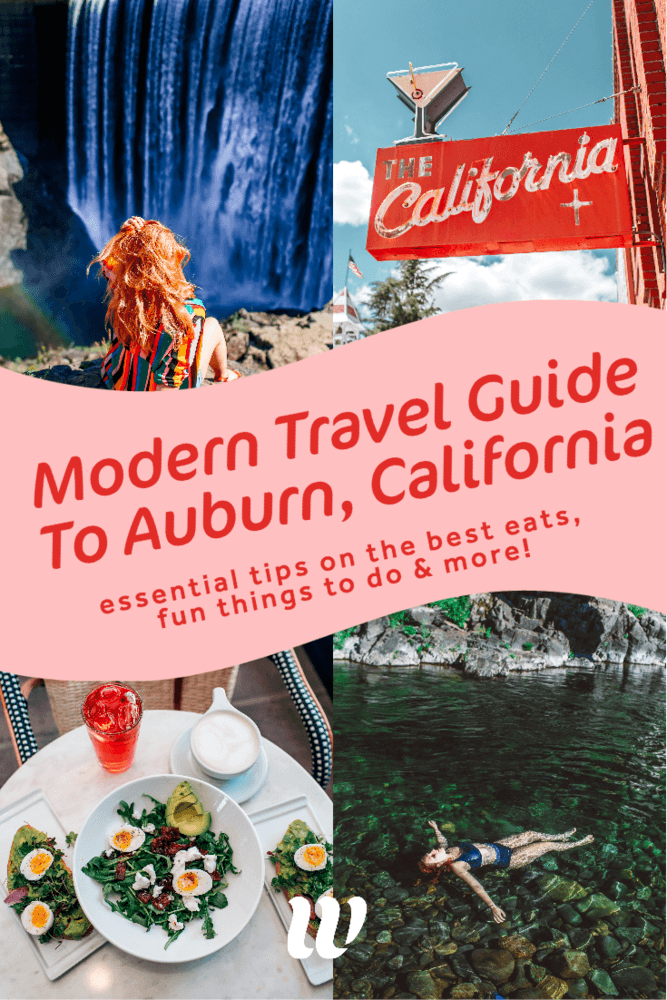 I always seem to find myself in Auburn at least once a year, whether that was the goal of my trip or not. It makes the perfect lunch stop on the way to and from nearby areas (like Lake Tahoe or Nevada City!)
There's also a handful of epic swimming holes in the region that my friends and I are obsessed with seeking out during the hot summer months as day trips from Sacramento. On my most recent visit, we had just spent a few hours swimming at Yankee Jim's Bridge & were starving!
I steered us right into Auburn to The Pour Choice and afterward led my girls around town pointing out the cute shops and sights. That's when it hit me that I know a lot more about this town than I realized but I don't have a guide for my readers. SO, here it is!! Buckle up for all the best things to see when you stop by this cute little town (for a day trip or weekend!)
Top 10 Things To Do In Auburn, California
1. Grab Coffee or Lunch At The Pour Choice
The Pour Choice is a trendy, modern craft coffee bar & cafe that honestly surprised me a bit to find in this old mining town. Think cute tile, bold black walls with gold decor accents, tons of natural light, plants, etc. It's built out of the old Auburn Drug Co. building so it has a lower level, upper level (with a patio) AND another back patio.
I recommend you grab a craft coffee (or iced hibiscus tea if you aren't a coffee drinker!) Also try their avocado toast with an egg (YUM) or one of their salads because their bacon is BOMB.COM. I'm told their cheese boards in the evenings alongside a local craft beer is the thing to order for happy hour.
2. Cool Off At The Auburn Confluence Swimming Hole
If it's hot out, you'll want to beeline to the Auburn Confluence Swimming Hole, even if it's just for a quick dip in the river on your way back home! This swimming hole is hands down my favorite in all of California.
The girls and I first discovered this hole a few years ago during a massive heatwave. It was reaching almost 100 degrees in San Francisco (which NEVER happens) and like crazy people, we decided to head into the heat and up into the mountains to find natural swimming holes.
The Auburn Confluence is the best because it's easy to access (no windy death roads or steep hikes in!) and it's large enough to find your own space even on a busy day. Plus, the shade of the overpass bridge above is relief on a super hot day. Make sure to bring cash for the parking fee and a swimsuit!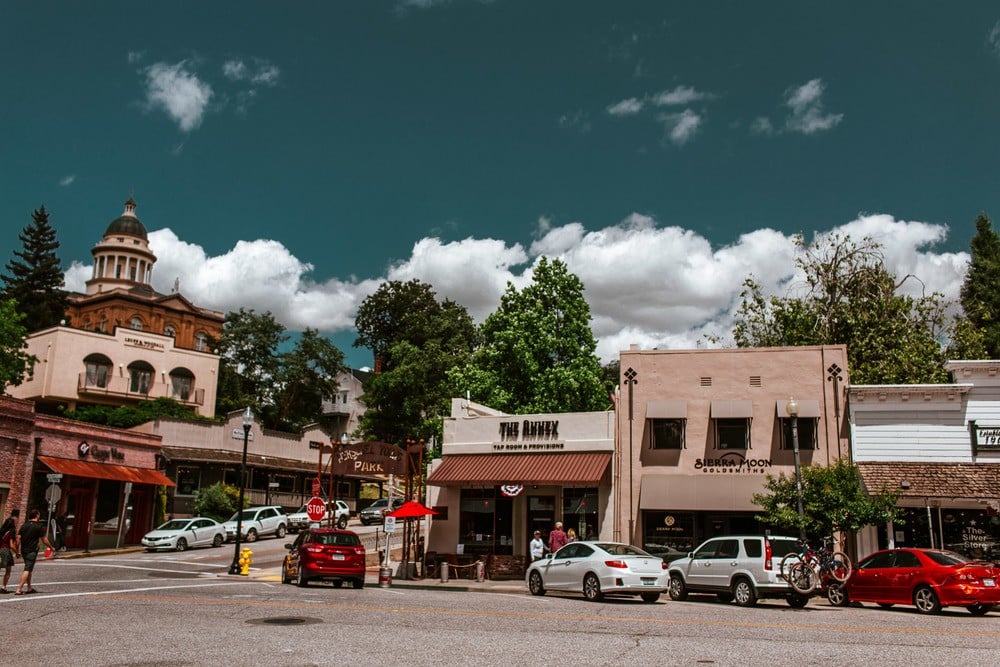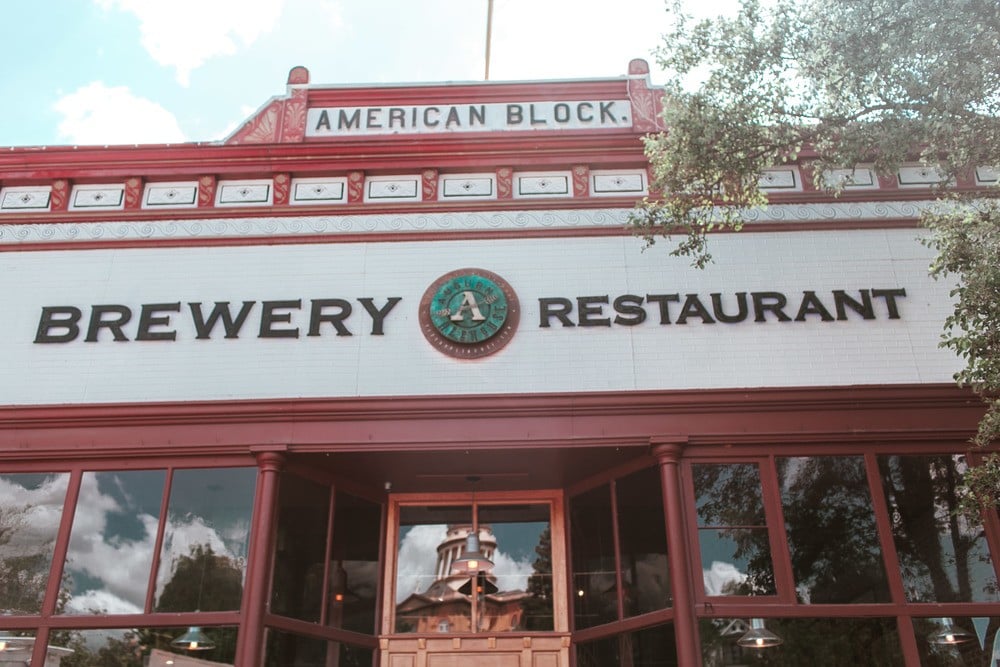 3. Sip A Craft Beer At The Annex Or The Brewery Restaurant
As I mentioned above, Auburn is slowly making a name for itself on the craft beer scene. The Auburn Alehouse brews up the best craft beer in town. You can find them on tap at their Brewery Restaurant or The Annex across the street!
The Brewery Restaurant is – as you can guess – a restaurant. It's large and has that classic brewery pub feel complete with a look into the brew room and an outdoor patio in the back. We had dinner here once. To be honest, the food was just ok, but the beer was worth writing home about (especially their Gold Digger IPA!)
They also own The Annex, which is a smaller taproom room across the street with a more classic bar vibe. (But with some old mining town interior charm!) They also offer some other local breweries on tap here if you wanted to try a selection!
4. If Wine Is Your Thing, Hop The Auburn Wine Trail
There's wine AVAs all over the state of California, including the little mountain towns! While most of the vineyards are outside of Auburn (full list here) you can find a couple of tasting rooms in Old Town. Start at the Bear River Winery in Gold Rush Plaza!
I'm also told that Carpe Vino in Old Town is a fantastic fancy wine bar but I haven't been to it myself so TBD. PS there are some really great wineries nearby in Apple Hill if you want to check those out!
5. Go Hiking
In a small town like this, there are TONS of amazing hiking trails. The Lake Clementine Trail or Hidden Falls trail are near the American River and offer fun day hikes. Perhaps you can end the hike with a swim at the Confluence?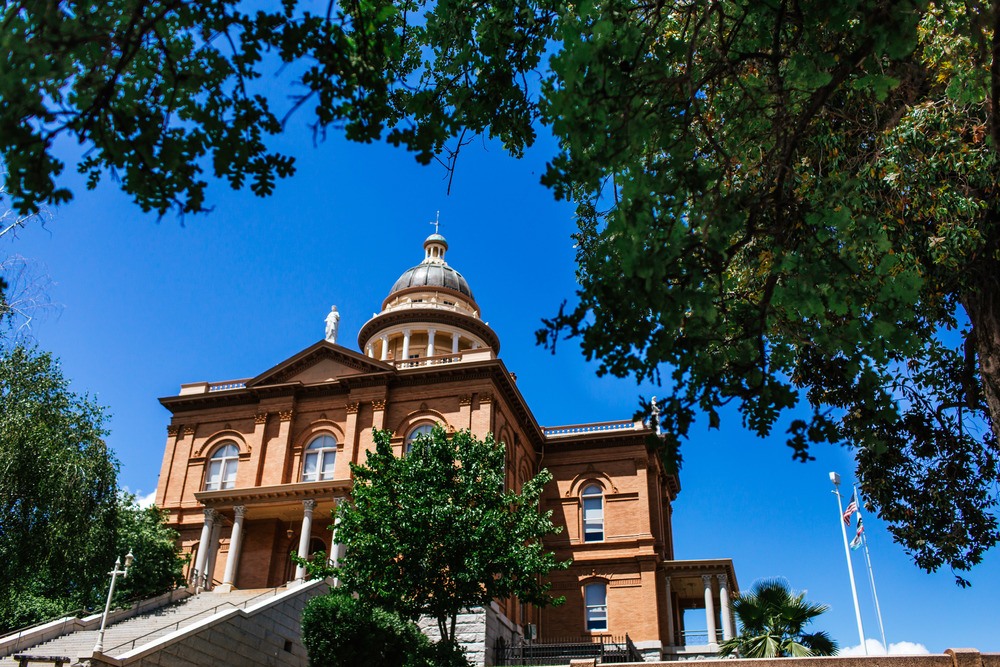 6. The Auburn Reservoir Dam
Located on Lake Clementine, the Auburn Reservoir / Dam is basically a mini waterfall. When you're looking for a quick outdoor visit, this is an easy and fun spot to hit up! You can climb down close and the mist feels cool on a hot day. Plus, if you're lucky, you can spot a rainbow in the water.
7. Visit The Historic Auburn Courthouse
Guys, I'm a total sucker for history and cool old buildings. The Historic Auburn Courthouse is a building you probably recognize if you frequently drive up to Tahoe — it's the dome that pops up against the skyline! it's just a few blocks off the main strip and worth the short hike up a hill to see up close. We didn't go in, though there is a museum on the first floor you can check out!
8. Katrina's Cafe
If you're looking for a classic diner meal (hashbrowns! pancakes! coffee!) Kartina's is the spot. It's been a favorite for years in the Auburn community and is super bustling in the mornings. My husband and I loved our breakfast here. The servings are large, so large he couldn't even finish his meal and that doesn't happen very much!
9. Shopping
Old Town Auburn has tons of cute boutique shops! From antiques to candles you can shop local here. Our favorite store was the Front Porch.
10. Catch The Best View Of The City
I'm a sucker for good views. To reach the view that's my featured image in the post (and the image below) simply head to the parking lot in town. You'll see the big signs for "public parking" it's there! This lot has a few tiers and you can snap an Instagram-worthy skyline of Auburn from here.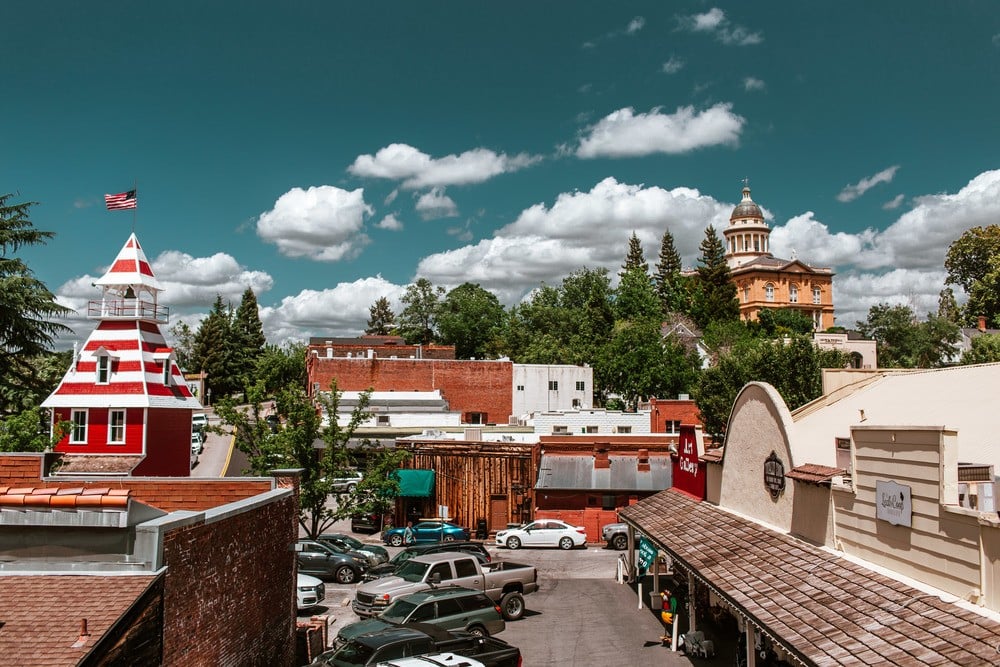 Auburn Hotels: Where To Stay In Auburn
Looking to spend the night? Auburn makes a fun weekend trip from Sacramento! My husband and I spent a night here a few summers ago in an Airbnb (that was just ok so I won't be recommending it here.)
Instead, I recommend you book a night at the Park Victorian Hotel. This is a super chic boutique B&B in a building that dates back to 1874. They've renovated it of course, and holy moly the interior looks STUNNING! (Think black floors, rustic accents, pops of color in textiles.)
We've never stayed here but I've always wanted to! Maybe next trip we'll spend the night (I am craving another evening sipping a cold Gold Digger IPA!)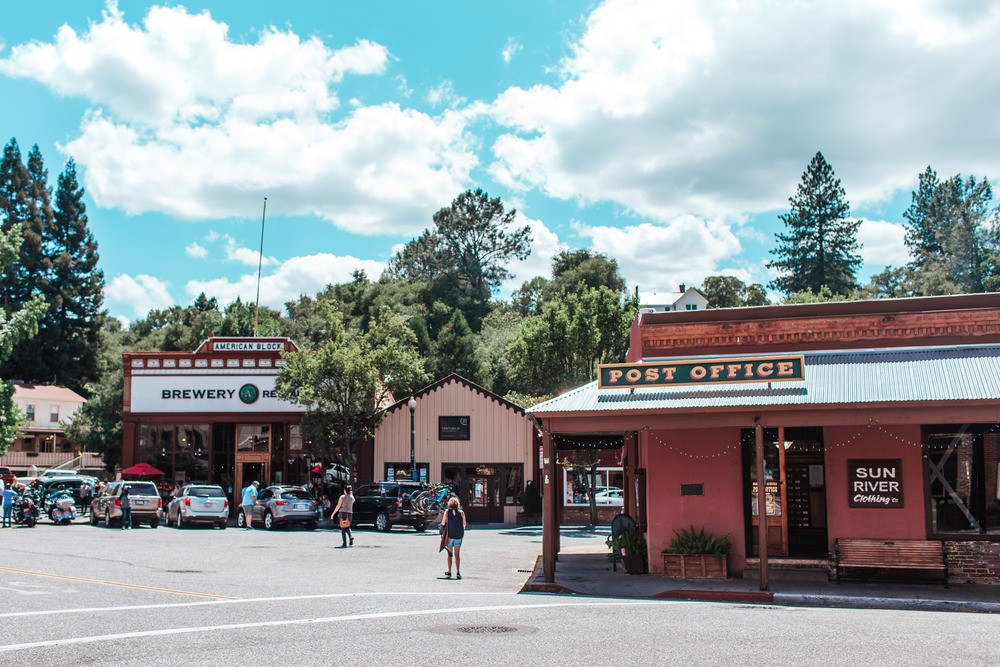 I hope this helps you plan a fun trip to Auburn, California! Even if it's just stopping by for lunch and a quick 30-minute walk around town, I think you'll find a lot of fun things to do in Auburn.
If you have any travel tips to add, please leave a comment below so everyone can see. If you have any questions, drop a comment or DM me on Instagram @thewhimsysoul and I'll be happy to help!