Pineapple is Kara's favorite fruit. Last year while buying not one, not two, but three pineapples at Trader Joes the cashier assumed she must be making a big batch of Tepache. He explained that Tepache is a fermented pineapple drink sort of like kombucha and easy enough to make at home.
Best part? It's made with pineapple peels/rines, so she could eat her pineapple and drink it too. So I decided to try making it for it her. Lately, I've has been making tepache about once week. I'm perfecting my recipe and finally have nailed down what I think is THE BEST homemade tepache. It's sweet, fizzy and hits the spot on a sunny afternoon.
Update: an updated version of this recipe is on our sister blog, Soul Homesteading. Learn how to make homemade pineapple beer here!
What The Heck Is Tepache?
Pineapple tepache is like kombucha as it's made via a fermentation process. To me, it tastes like a sweet, fizzy pineapple vinegar soda. If you love kombucha, you'll love tepache (and best part is that this recipe is easy and cheap to make at home!)
The tepache drink dates back to Pre-Columbian Mexico, though it's thought the original recipe used corn instead of fresh pineapple. These days, it's a popular Mexican food that is drunk all over the world, and is especially found in the kitchens of foodies, like my husband.
Does Tepache Have Alcohol?
It's a fermented drink, so that means it also has an alcohol content. We don't have anything to measure alcohol with but it's not too crazy high. Each batch varies slightly, but it ranges from super mild like a traditional kombucha fermented tea to strong enough as a single pale ale.
(I usually only drink tepache in the afternoon or when I know I don't have to drive anywhere, just in case it's a strong batch.)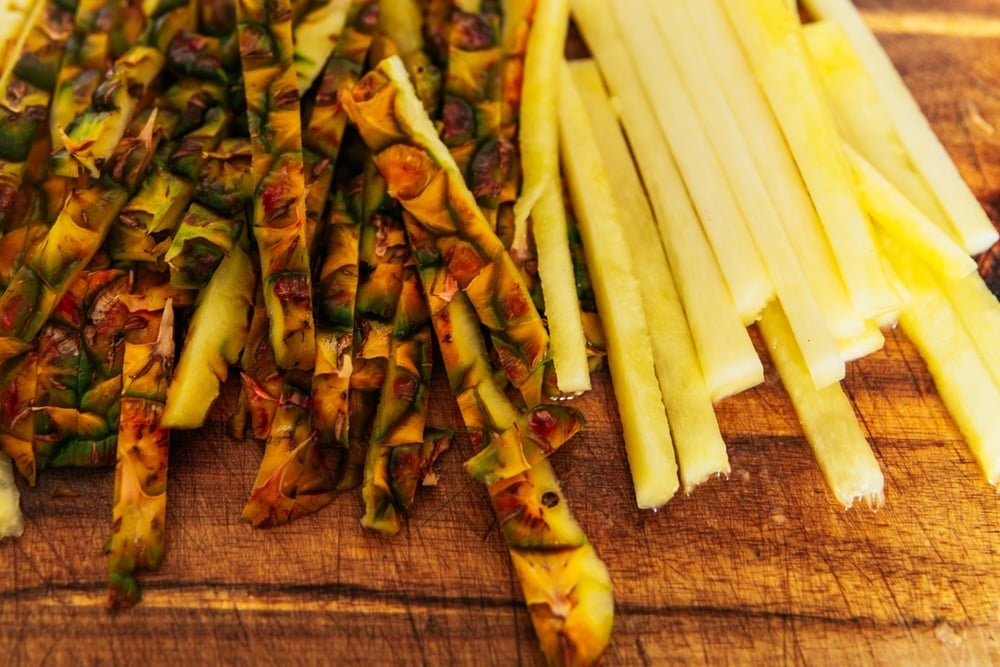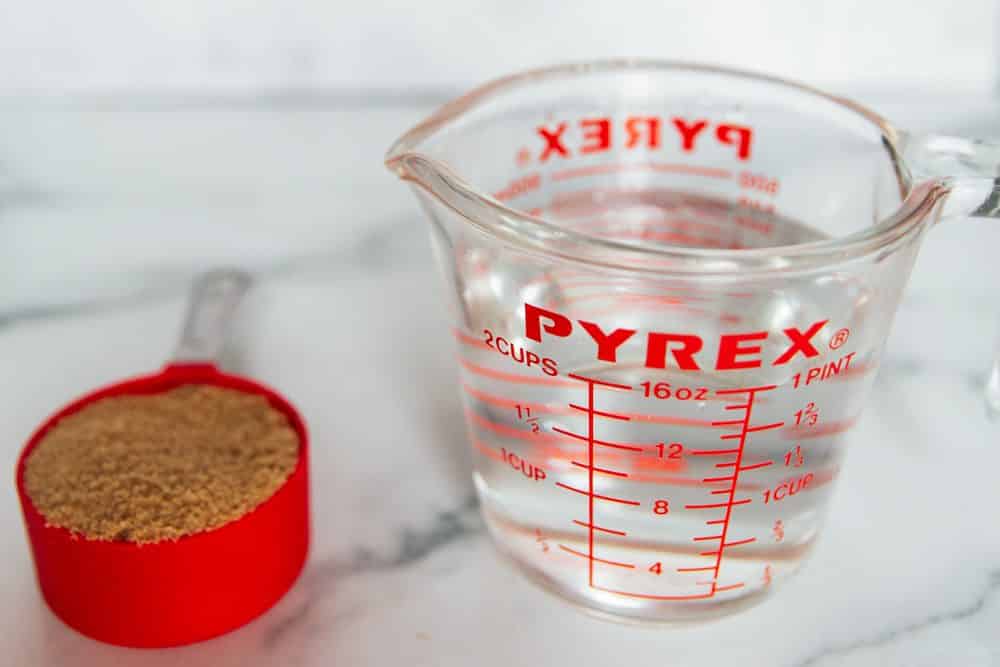 How To Make Tepache At Home
There are a few various recipes but I've tested this one over about 5 weeks and tons of different batches. Kara was the official taste tester and cheerleader, and she can attest that this recipe I'm sharing is the best of the best.
It's easy — you'll need a glass container, like a glass jug or growler. Ensure it's really clean before you make the tepache to prevent mold from growing in the jar. Start by cutting up your fresh pineapple as your normally would by separating the fruit from the core and peels.
Toss the head, store the fruit to eat, and keep the core and pineapple peel to use in your tepache! Make sure to cut the rind of the pineapple thing enough it can fit through the top of your container. Before you put the pineapple in, mix the sugar with 8 cups of water directly into the container. Go by 1/2 a cup at a time so the sugar mixes in with the water well (shake it a little if needed!)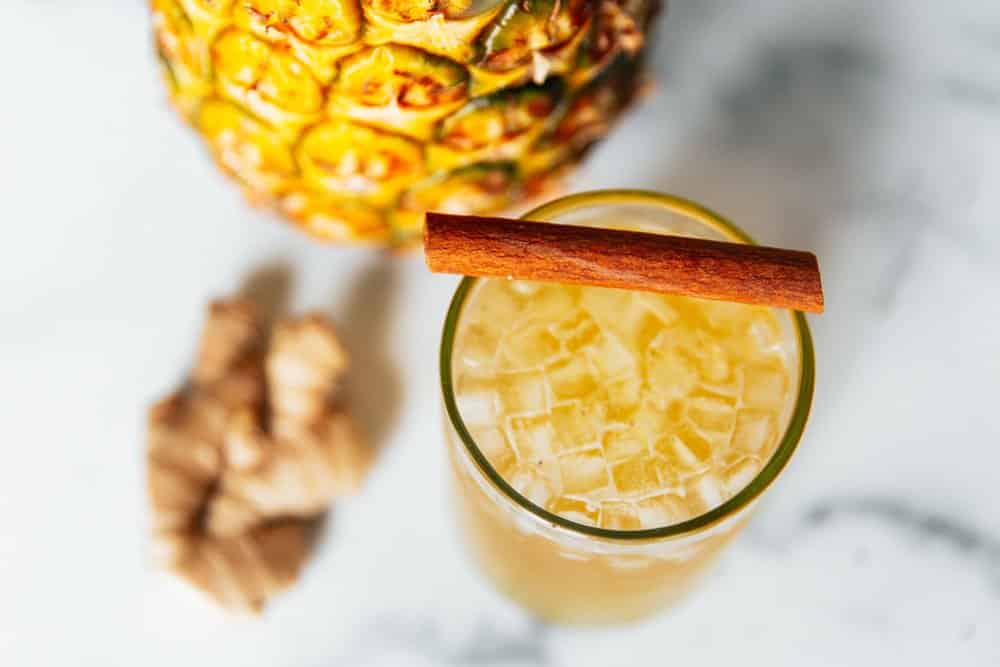 Once that is mixed, simply add the remaining ingredients into the jug and top it off with 8 more cups of water. Instead of screwing the lid back on, cover it with a cheesecloth and let sit for 3 days. Then, bottle it for 2 days before putting it in the fridge, or opening to drink.
You'll know it's fermenting when white bubbles start to gather on the top, but keep your patience. Robin tested all sorts of combos of time and nailed down that 3 days fermenting and then 2 days getting carbonated is the best.
I hope you try this tasty Mexican pineapple drink at home!! If you do, I'd love to hear how you like it! Leave a comment below or tag Kara on Instagram @thewhimsysoul.
More Recipes You'll Love