Have you heard? Geek is the new chic.
From House of the Dragon to The Rings of Power, today's most popular TV shows and movies are dominated by fantasy worlds beloved by geeks. Dungeons & Dragons: Honor Among Thieves aims to enchant geek and general audiences alike when it hits theaters on March 31.
If you're unfamiliar with Dungeons & Dragons, check out my quick introduction below before you see the movie.
I also crafted a D&D cocktail recipe made with fresh dragon fruit—I rolled a natural 20 on this dragon fruit cocktail recipe if I do say so myself!
What Is Dungeons & Dragons?
Dungeons & Dragons is a tabletop role-playing game (TTRPG) set in a fantasy world, created by Gary Gygax and Dave Arneson in 1974. But how exactly do you play D&D?
Players form an adventuring party made up of characters they've designed themselves who they then role-play throughout the game. Player characters can be anything from orcs to elves, with special abilities that make them wizards, bards, rogues, etc.
The adventuring party is guided through a fantasy world by another player in the role of Dungeon Master (DM).
Players embark on epic quests, explore intricate storylines, and level up as they gain experience. In many ways, D&D is like a video game, but it's played with pen and paper and physical dice rolls that determine how well a player performs an action.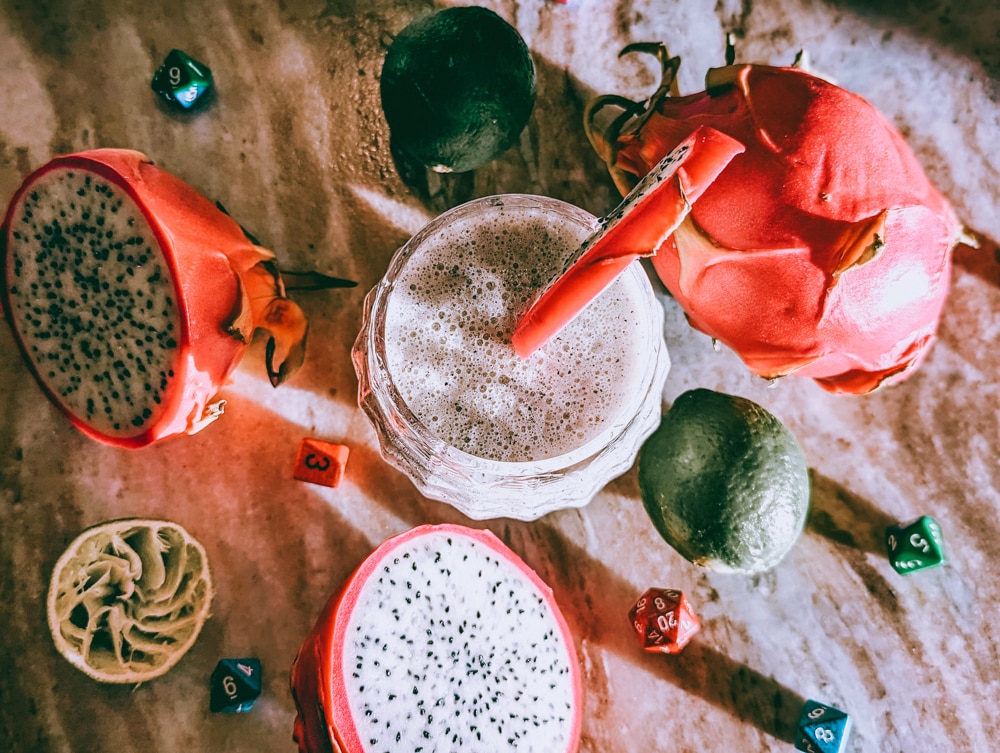 Unlike Catan or other tabletop games you may have played, Dungeons & Dragons is not a one-night event. DMs often design multi-chapter adventures that can occupy players for months or even years!
Dungeons & Dragons has always been popular within its niche, but it hasn't always enjoyed the best reputation. D&D has been labeled geeky, uncool, and even satanic, as shown in season four of Stranger Things.
DnD Inspired Movies and Media
Dungeons & Dragons: Honor Among Thieves is the latest in a dubious line of D&D depictions in popular media, some far more successful than others.
Mazes and Monsters (1982)
Though not officially a D&D movie, Mazes and Monsters obviously got its inspiration from Dungeons and Dragons. Mazes and Monsters may have been a flop, but it kicked off D&D adaptations—and it starred Tom Hanks in his very first lead role in a feature film!
The Original Trilogy (2000-2012)
Despite a good cast, the first official Dungeons & Dragons movie bombed at the box office with an embarrassing 10% on Rotten Tomatoes. It's no surprise that the sequel (Wrath of the Dragon God) was made for TV and the third installment (The Book of Vile Darkness) was a direct-to-video release.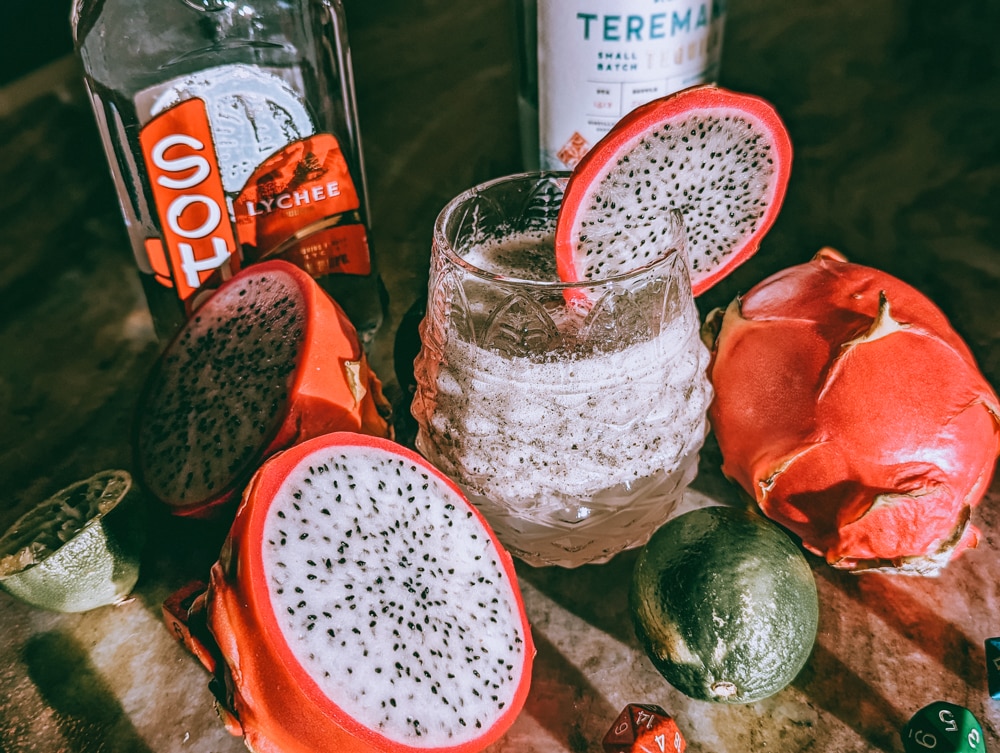 Critical Role (2015- )
I must mention Critical Role because it almost singlehandedly revived the Dungeons & Dragons fandom. Critical Role is a web series that live-streams a group of friends/professional voice actors playing D&D.
The show earned $9.6 million (!!!) through Twitch in 2021 alone, not to mention revenue from merch, comics, an animated Amazon series, and YouTube (1.9 million subscribers). Critical Role can also be credited for inspiring a wave of TTRPG podcasts.
Stranger Things (2016-2024)
Stranger Things isn't all about Dungeons & Dragons, but the show's young protagonists often play the game together and map D&D mythology onto the supernatural things they encounter, like the "Demogorgon" and "Vecna."
Dungeons & Dragons: Honor Among Thieves
Paramount Pictures is once again trying to make Dungeons & Dragons happen with Honor Among Thieves, in theaters on March 31.
Honor Among Thieves follows a charming thief and a band of unlikely adventurers who undertake an epic quest to retrieve a lost relic, but things go dangerously awry when they run afoul of the wrong people.
The movie stars Chris Pine, Michelle Rodriguez, Regé-Jean Page, Sophia Lillis, and Hugh Grant.
A sneak peek of Honor Among Thieves was well-received at San Diego Comic-Con 2022, and its themed pop-up tavern with D&D cocktails (and dragons!) really wowed fans.
As a lapsed DnD player myself, I'm cautiously optimistic about this action-comedy take on Dungeons & Dragons.
How to Make a Fresh Dragon Fruit Cocktail
With its gorgeous pink skin, scaly spikes, bright pink or white flesh, and bold black seeds, dragon fruit is perfect for a fantasy-themed cocktail.
Because of its name and dragon-egg looks, I had to use fresh dragon fruit in my D&D cocktail recipe.
If you've never tried this unusual cactus fruit before, you may be wondering "what does dragon fruit taste like?" Dragon fruit (or "pitaya") has a very subtle flavor similar to a mild kiwi; it's a little sweet and a little tart.
To punch up the flavors in this dragon fruit cocktail recipe, I added lime, lychee liqueur, and tequila. It's kind of like a dragon fruit margarita!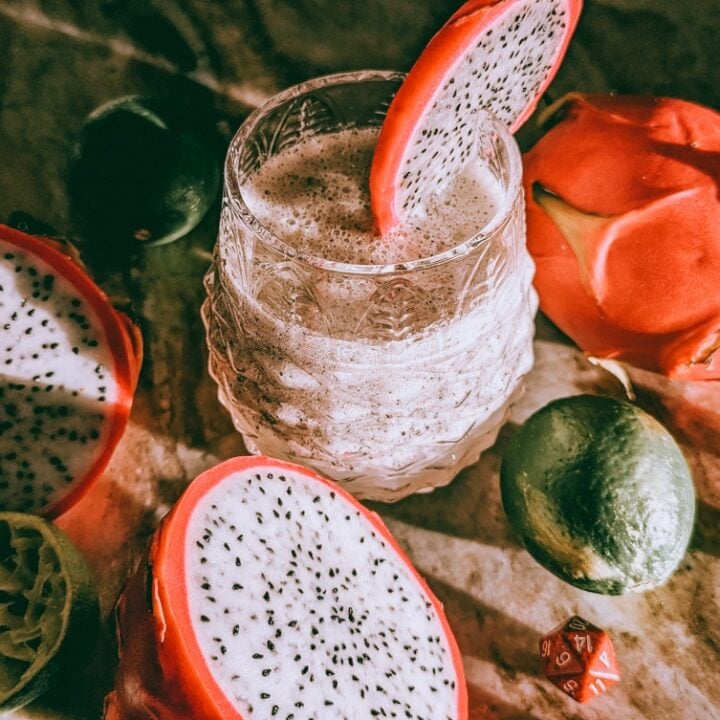 Dungeons & Dragon Fruit: A Dungeons and Dragons Cocktail Recipe
Roll for inebriation! This D&D cocktail combines fresh pitaya, tequila, lime, and lychee for a fruity and refreshing dragon fruit drink.
Ingredients
1 large dragon fruit, divided use
4 oz tequila blanco
2 oz lychee liqueur
3 oz freshly squeezed lime juice (about 3 large limes)
1/8 cup (heaping) sugar (or 1/2 oz simple syrup)
1/2 tsp kosher salt
1/2 cup ice, plus more for serving
Instructions
Cut wheel(s) from dragonfruit for garnish; set aside.
Scoop out the remaining dragonfruit flesh into a blender.
Combine all remaining ingredients in the blender. Blend until everything is incorporated and lightly foamy on top (for the desired effect, be careful not to blend the seeds too much).
Pour over ice in a cocktail glass and garnish with a dragonfruit wheel.
Nutrition Information:
Yield:

2
Serving Size:

1
Amount Per Serving:
Calories:

248
Total Fat:

0g
Saturated Fat:

0g
Trans Fat:

0g
Unsaturated Fat:

0g
Cholesterol:

0mg
Sodium:

323mg
Carbohydrates:

24g
Fiber:

2g
Sugar:

16g
Protein:

1g
If you play D&D, why not make a batch of Dungeons and Dragons cocktails for your next campaign? This D&D cocktail recipe easily scales up, so you will have plenty of dragon fruit drinks for everyone in your adventuring party.
Or maybe you're only interested in Honor Among Thieves because of its charming cast (I see you). For all you Regé-Jean Page fans out there, check out my Bridgerton-inspired cocktail recipe.
I'll be seeing Dungeons & Dragons: Honor Among Thieves on March 31 and wishing I had a D&D cocktail with me. (Maybe I should do a Stealth check and sneak a drink into the theater?)