While visiting New York City this summer, we knew wanted to split our time between Manhattan and Brooklyn to get a feel for the different boroughs. While in Brooklyn, we stayed at The Williamsburg Hotel, a trendy hotel that opened up last year and is so freaking Instagramable.
From the marque letters out front to the green tile in the bathrooms (Swooning!) to the rooftop pool, this hotel is the definition of jeuge. The bar downstairs has a delightful rainbow statement piece, there's a tuk-tuk outside that's complimentary and the rooftop is just #goals.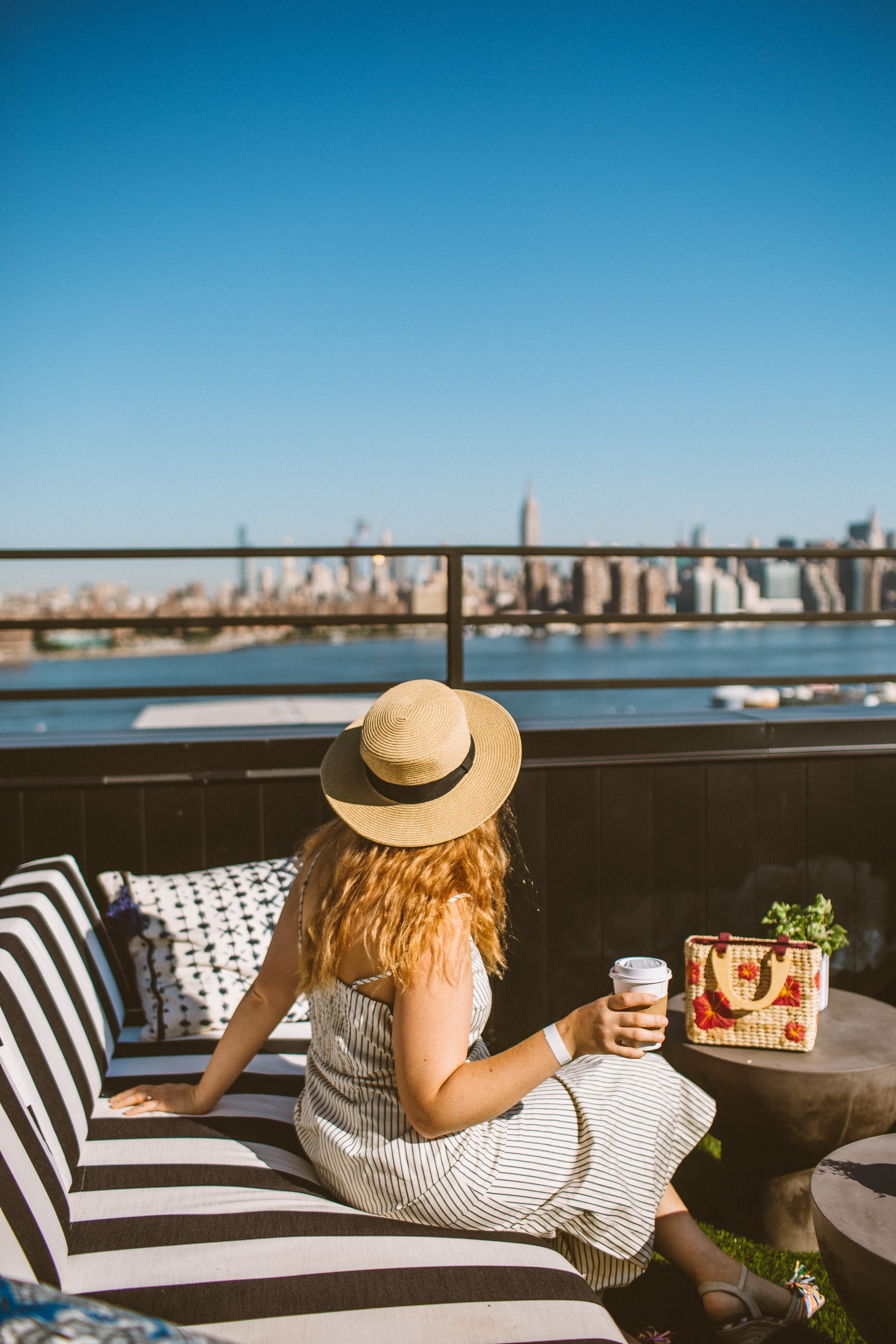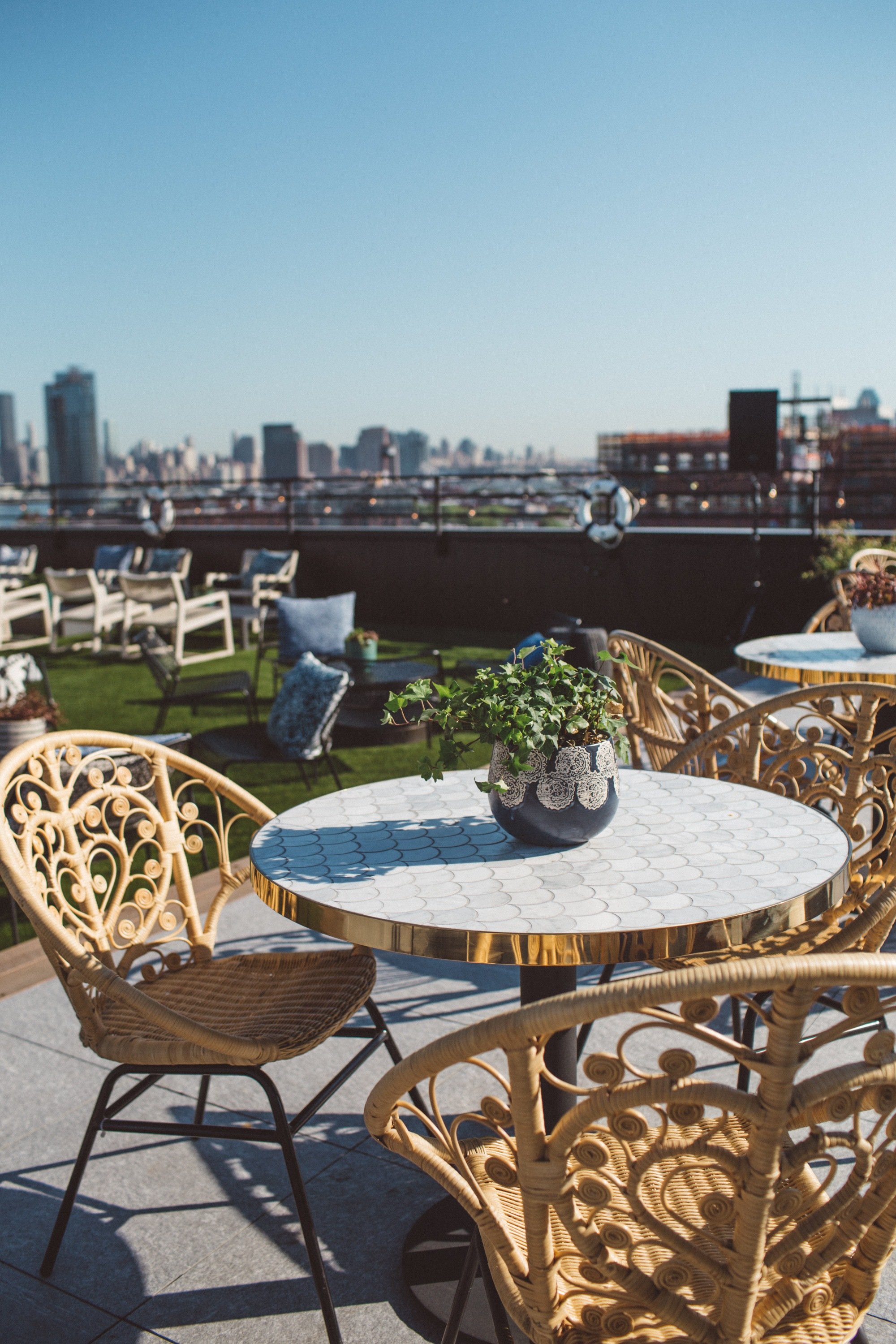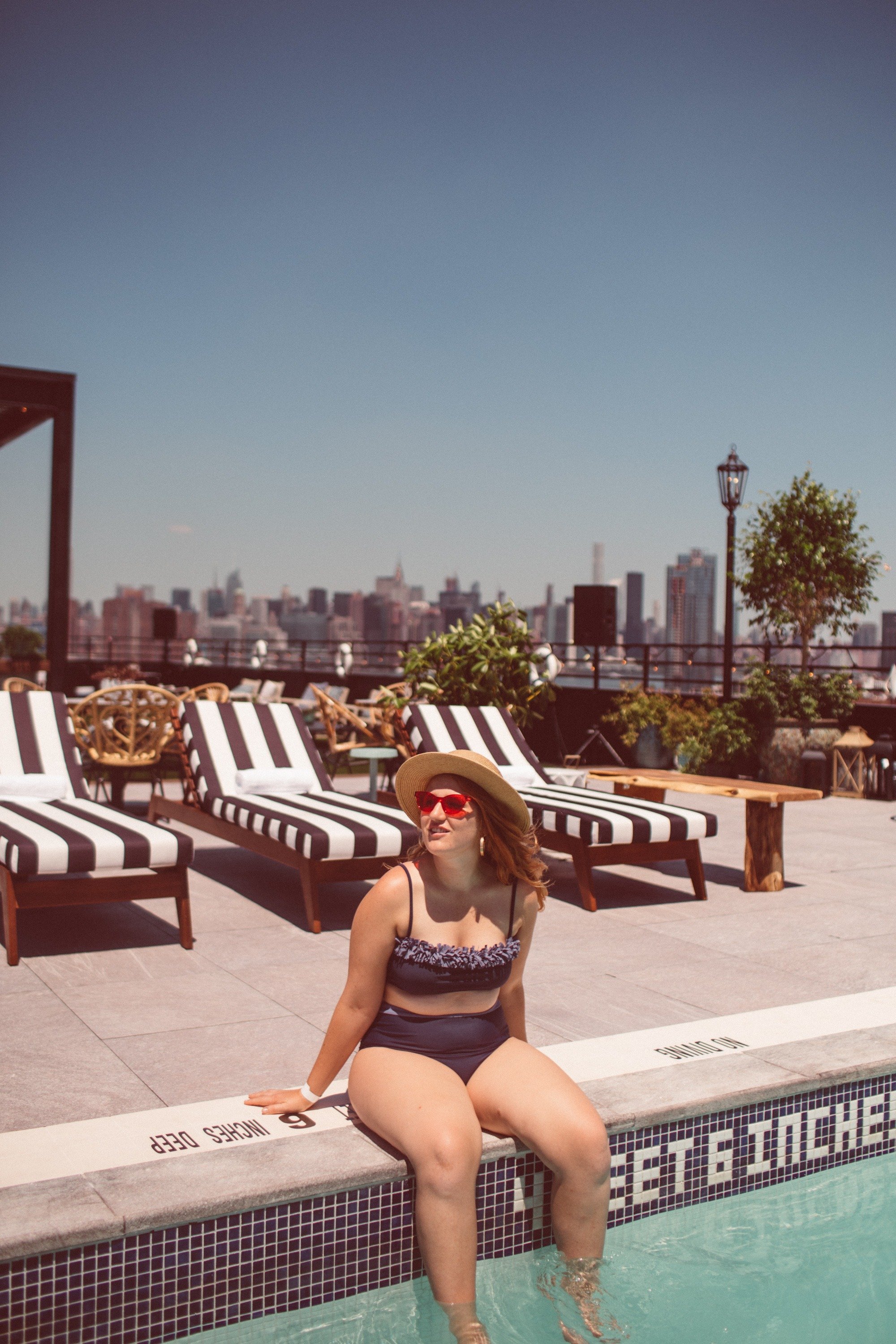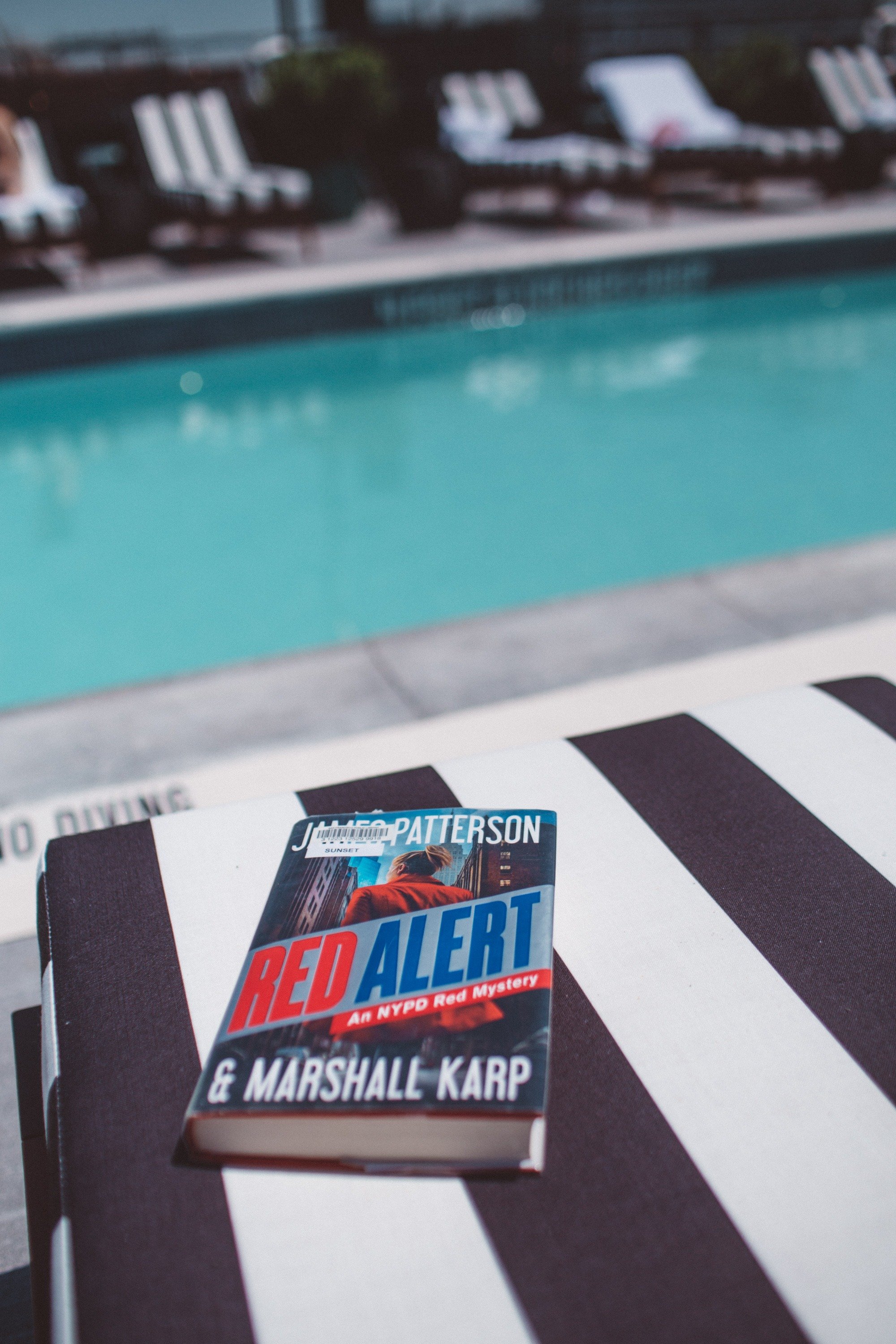 We were in a corner room that also had a balcony with a great view of the Manhattan skyline. But for an even better view, head upstairs to the rooftop pool and bar. It's guests only until 6pm, so you're almost guaranteed a chair and some space to stretch out and relax. The rooftop just opened on July 4, 2018 – it's brand new! Robin and I spent a few hours up there one afternoon, sipping on beer and soaking up the sun and views.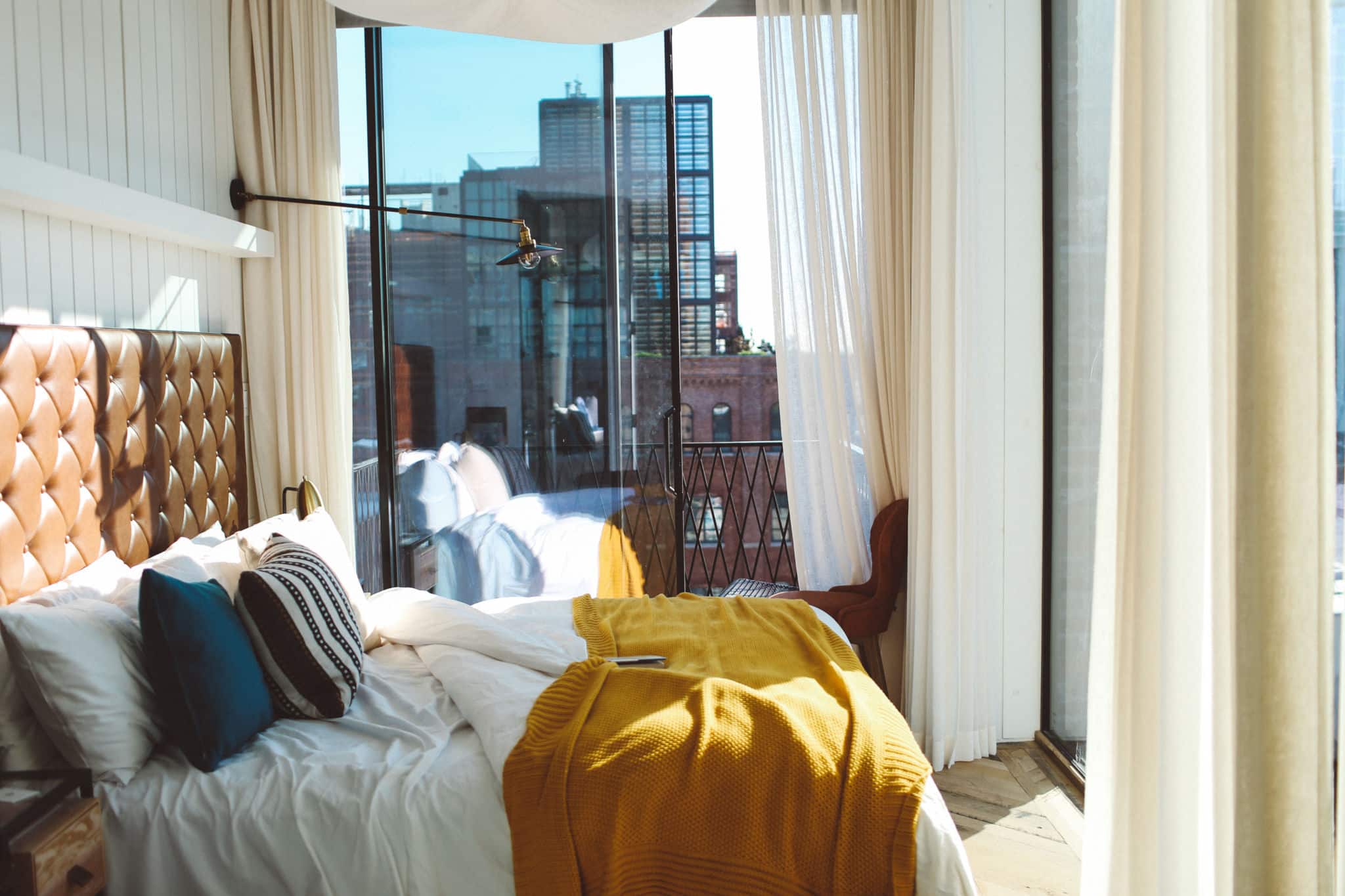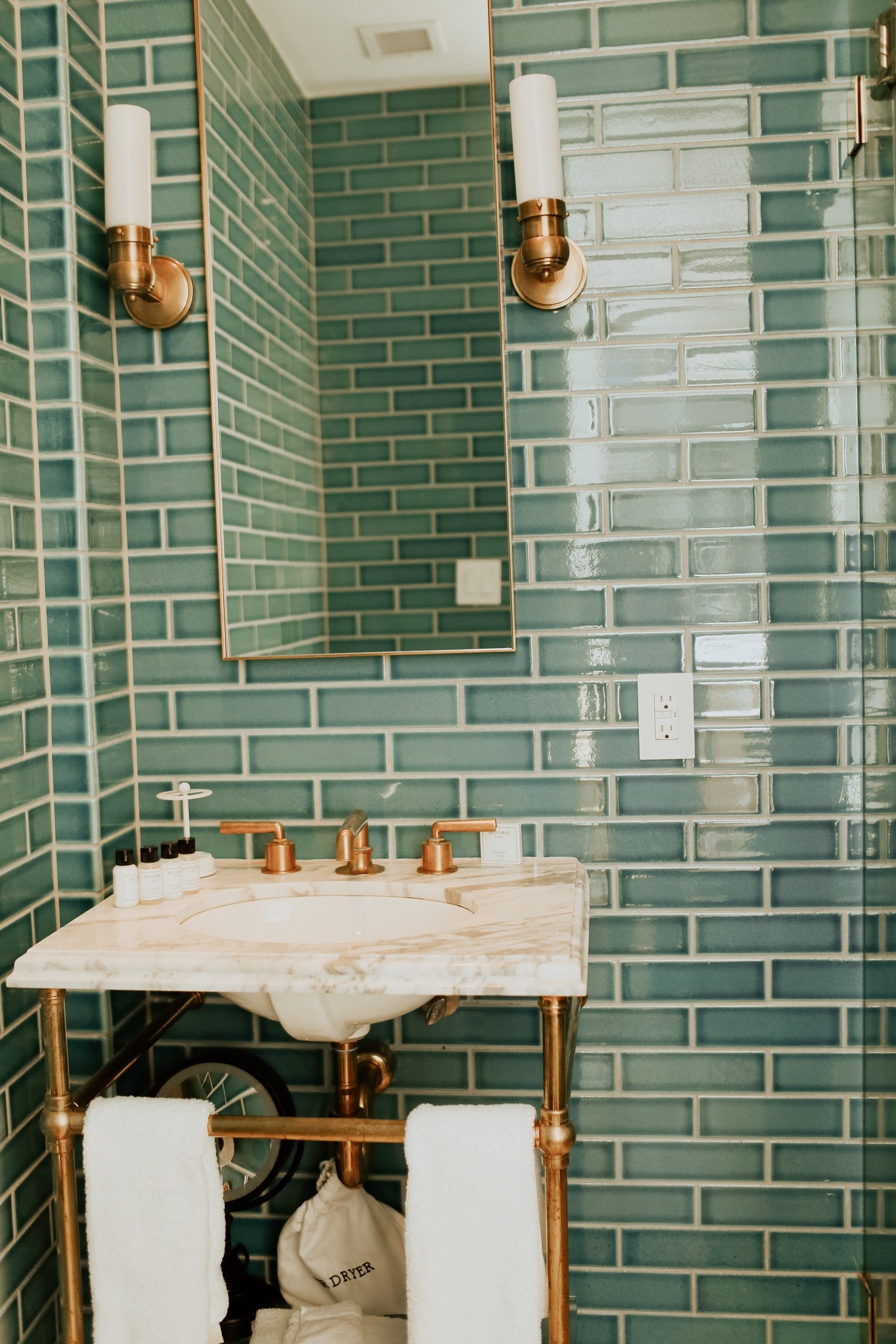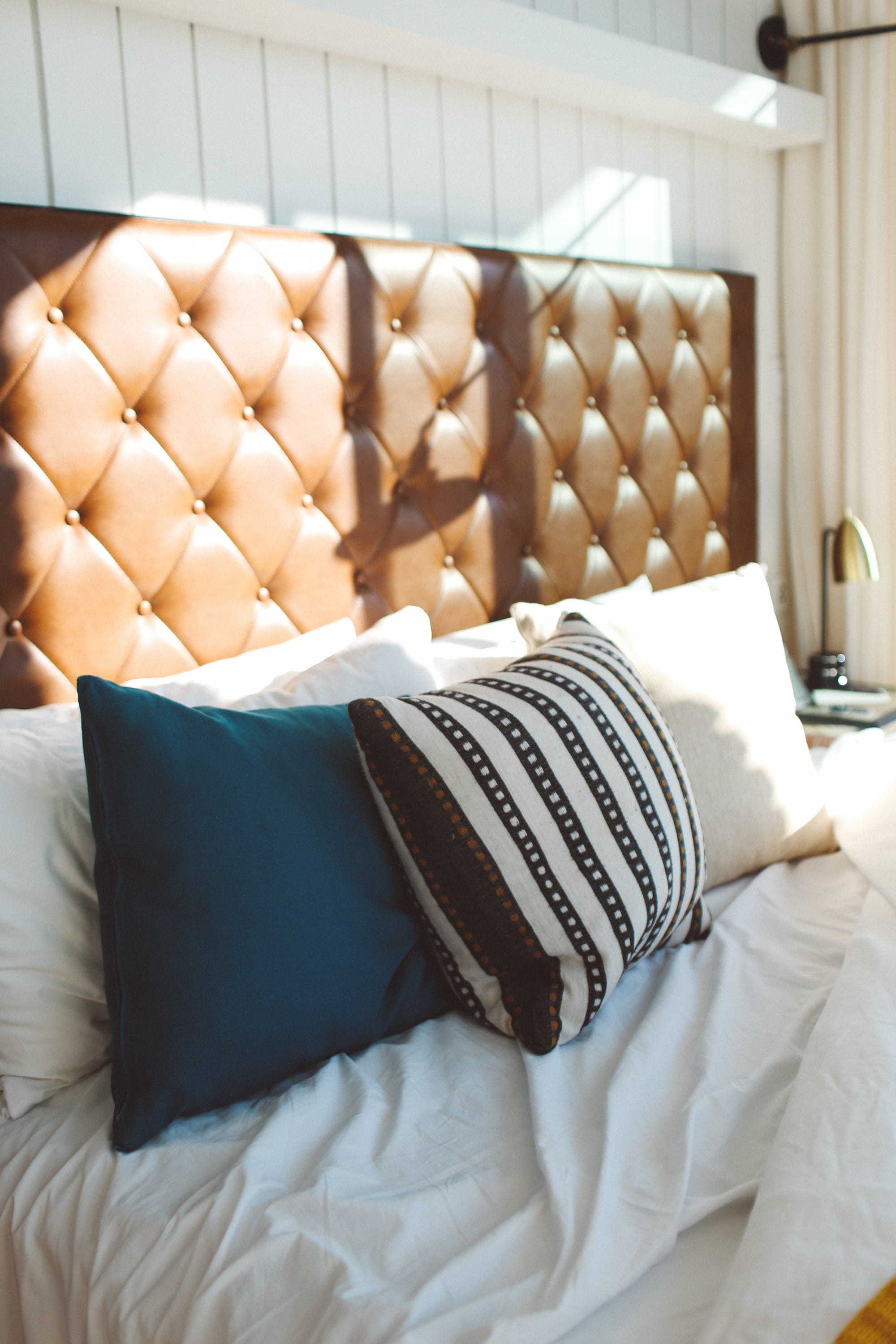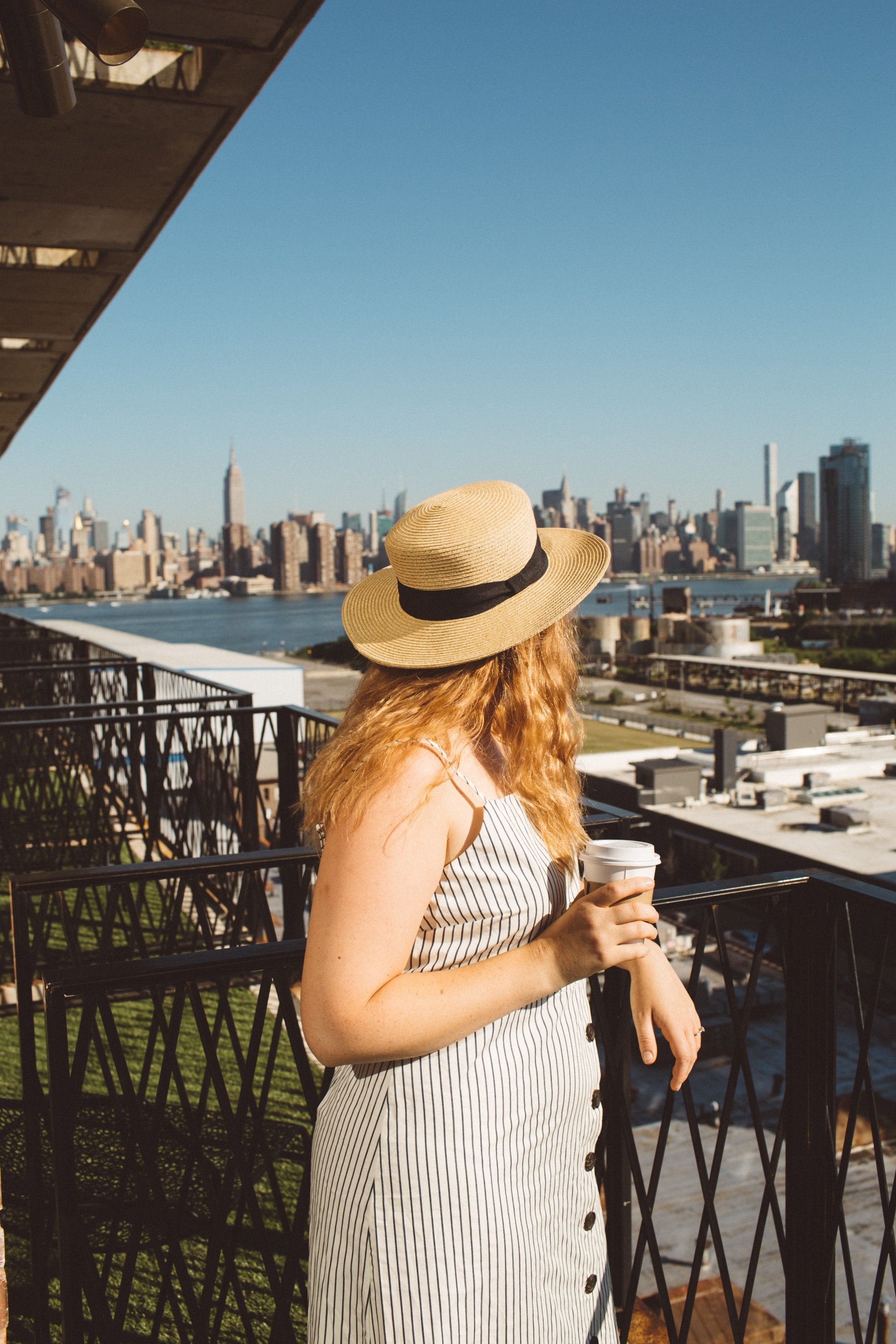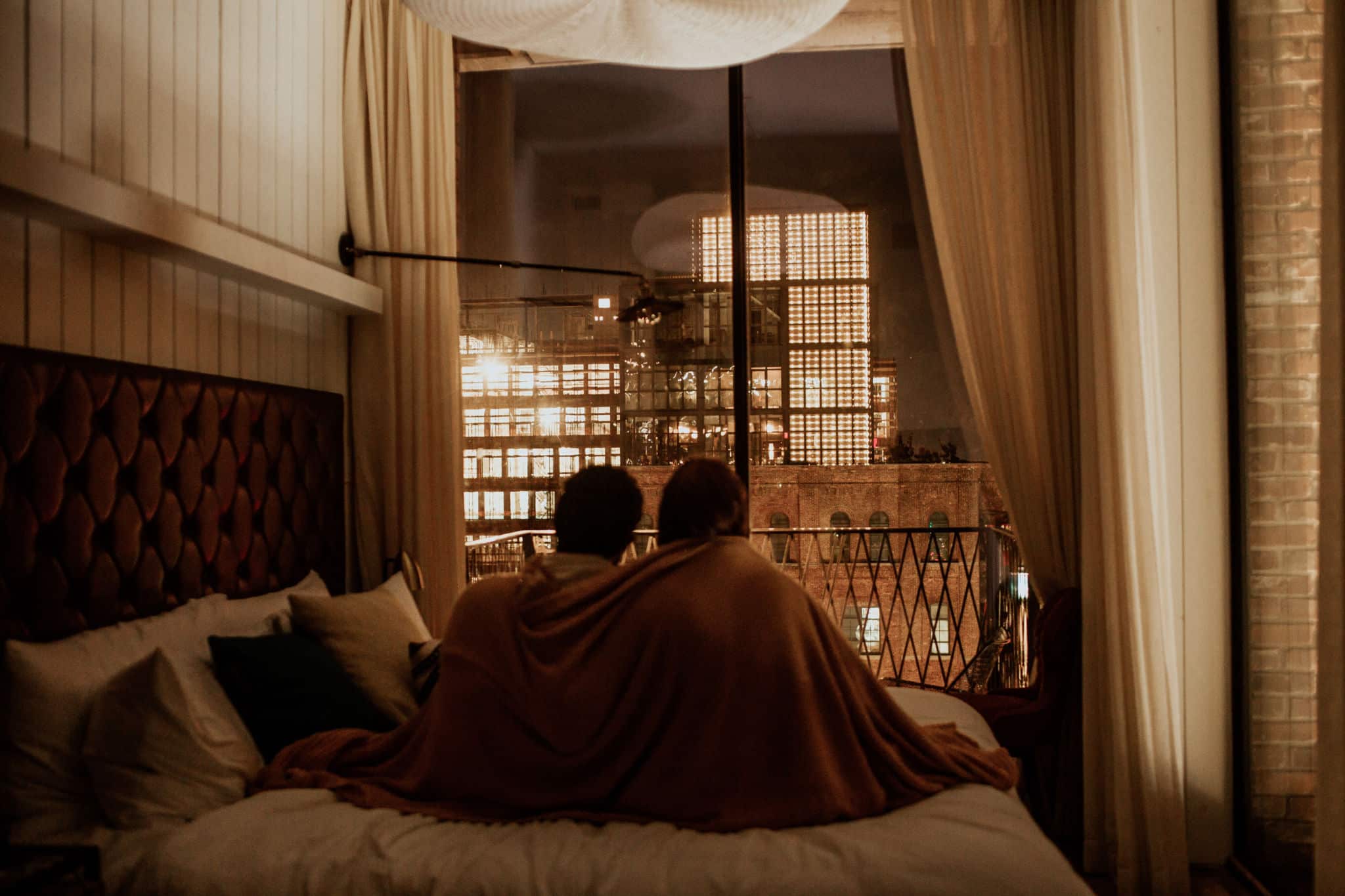 The hotel is located just a couple of train stops from Manhattan, making it a great location to explore both boroughs while on your trip to New York City.
Next time you're in Brooklyn, check out The Williamsburg Hotel! You can book here on the site, or here on Trip Advisor.