Welcome to New York! *Cue Taylor Swift song*
The Big Apple is HUGE and when it came time for my first trip out there a few years ago, I felt totally overwhelmed by planning. How am I suppose to fit in all the highlights into just a few days?! So I made this guide, which is one I wish I had on my trip.
Use my 4 Day New York City itinerary which breaks down how to spend your time, how to get from place to place, the best restaurants, cool things to do, Instagram famous spots, and like, literally everything you need to know before you go.
New York Itinerary: 4 Days In The Big Apple (Where To Eat, Stay & Play For An EPIC NYC Trip!)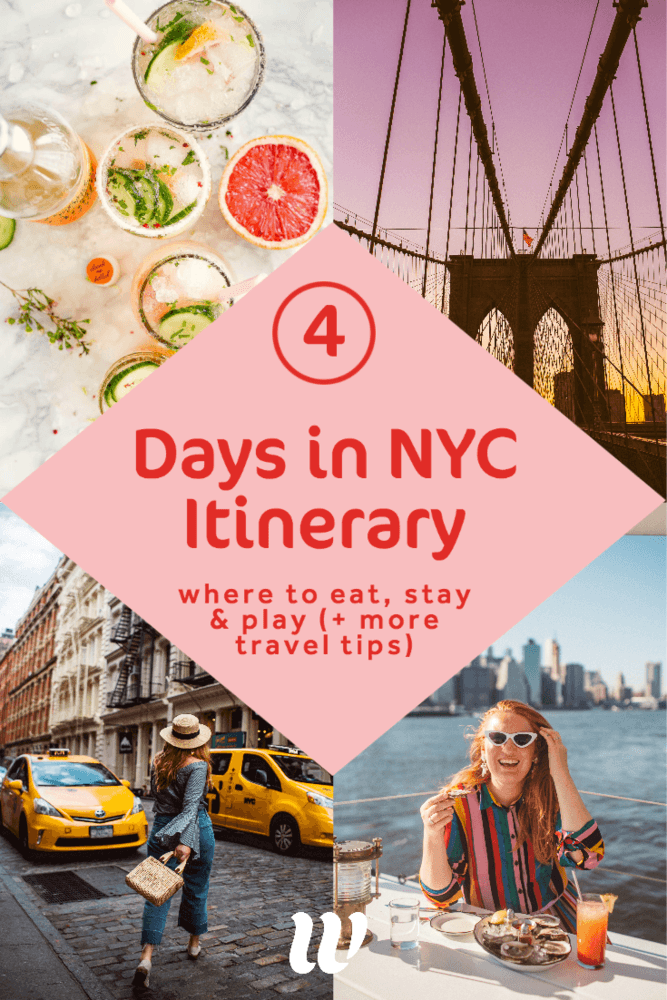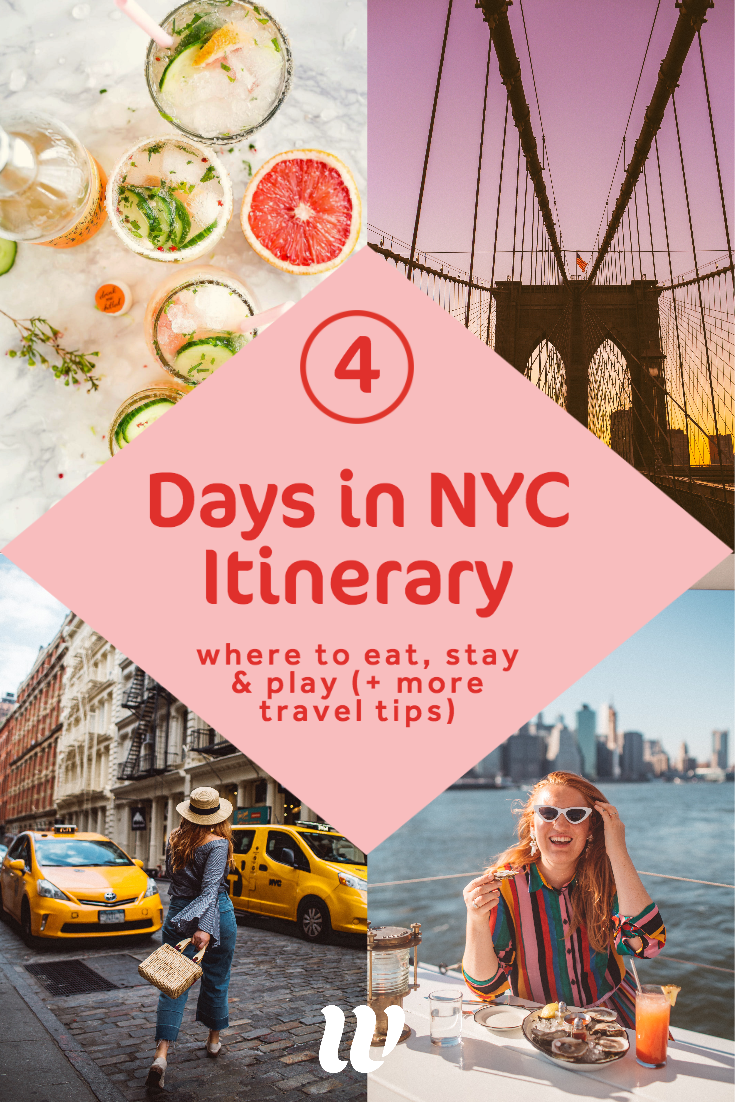 >> Got a question about NYC that you need answered quickly? DM me on Instagram @thewhimsysoul and I'll be happy to help!
Robin and I live in San Francisco over on the West Coast, so our flight to New York City was a good 6 or so hours. We did poor planning and touched down a bit before 5pm local time. After waiting to get baggage, navigating the trains, riding into the city… man, we didn't get to check in until around 7pm and I was HUNGRY and cranky plus a bit annoyed we lost a whole day due to travel.
So, don't make my mistake. I highly recommend you aim to arrive in New York City BEFORE Noon to follow this itinerary, but also to make the most of your 4 days.
Despite missing out on using that first day, I loved flying into JFK and looking out that window, which was probably one of the most memorable airplane window views I've ever seen. New York is HUGE when you think about how big each of the boroughs are.
It was odd flying over the nice Staten Island houses with yards and then over Brooklyn where everything is packed together. It quickly became clear to me that New York City in four days just can't be done if you want to see EVERYTHING in the whole city.
But hot diggity, I'm up to the challenge of crafting the PERFECT 4 days in New York City itinerary for you. No, you won't be able to visit all 5 boroughs in this guide but I'm bringing you to all the good stuff. Let's go!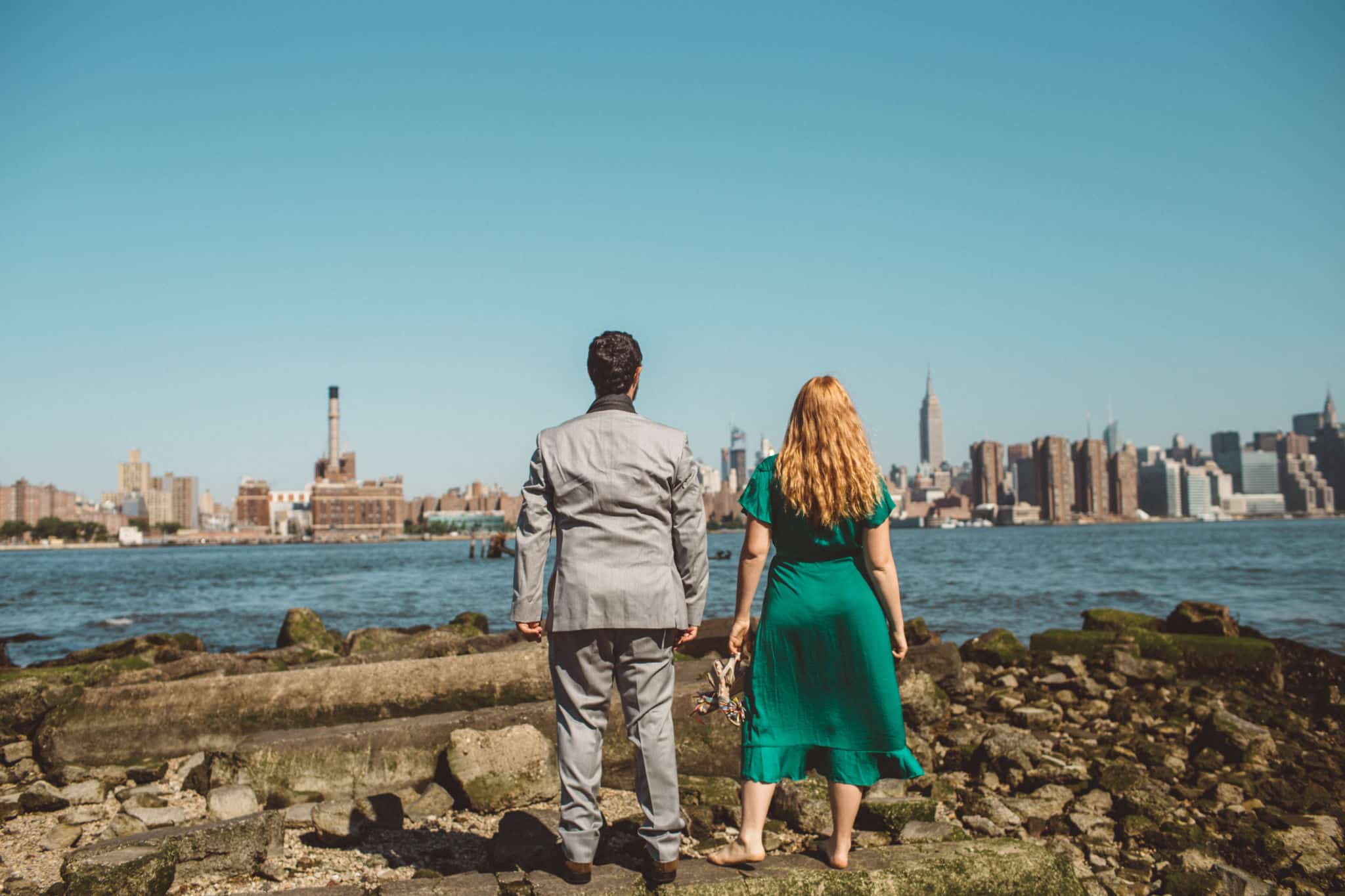 WHERE TO STAY IN NEW YORK CITY (AKA THE BEST HOTELS)
Before we jump into a day by day breakdown, let's cover some of the best hotels in New York! 4 days in New York means you'll need to book a hotel for 3 nights.
As a heads up: New York City hotels are expensive. You can spend weeks fighting it as I did, desperately searching for reasonably priced hotels that weren't gross dumpster fires… or just accept the facts and cave.
There are some ways to reduce that cost. We actually used credit card points on our last visit to stay 100% free, which was awesome (more money for tacos!) You can also use a service like Rocketmiles to book your hotel, which doesn't give discounts but instead you can earn a massive amount of airline points that you can use to get free flights later which helps ease the pricepoint.
On our first visit, we actually stayed in Brooklyn AND the Lower East Side to get a different feel. I liked staying in Manhattan a bit better as it's closer to all the stuff tourists like myself want to see.
Hotel Indigo Lower East Side
I LOVED this Hotel Indigo property, mostly for their awesome rooftop pool. It's a bit small but dang, it had a fantastic view of the city. Just look at the skyline!! The rooms are also a pretty good size (most NYC hotel rooms are TINY!) but we could easily move around here. Plus, they gave us a glass of bubbly upon check-in. SCORE.
Yotel Times Square
I think the best way to describe YOTEL is like a hostel… but for people who hate hostels. The rooms are designed to be small and pack a lot of rooms into the building, which means the price is much lower than most hotels. They offer private rooms but also have a large lounge for socializing. (hence, a hostel for grown-ups)
Williamsburg Hotel Brooklyn
This was the hotel we stayed in Brooklyn and while the Hotel Indigo pool is cool, NOTHING can top their rooftop pool. The rooftop spans the whole dang roof, has a large bar and lounge area and the most magical view of the Manhattan skyline. We spent a glorious lazy afternoon here one day and I wrote about my stay here.
Airbnb
And of course, you can also use an Airbnb! Robin and I love booking Airbnbs when we're traveling with a bunch of people so we can rent the whole house out. On the flip side, sometimes we need a cheap room in a house to crash for one night and Airbnb is perfect for that. If you book there, make sure to use THIS LINK which gives you $40 off your first stay!
First time to New York City and a bit nervous? Check out my NYC guide for first time visitors!
New York Itinerary 4 Days: How To Spend Each Day To Make Sure You Do All The Fun Stuff!
Oh, it's safe to say that you probably know already that you'll be walking a lot on this trip but in case you haven't thought that far ahead: be prepared to easily clock 10-20 miles of walking a day. It just happens in New York! For that reason, make sure to wear comfy shoes and if it's in the summer, use a chaffing bar for your legs (trust me on this one!!)
Also, don't forget to pack hand sanitizer (to keep the city germs away!) a portable phone charger, a water bottle and an anti-theft purse (this is my favorite!)
You'll also need to buy a Metro card pass on your first day so you can use it to get around the city! The 7-day unlimited pass for $33 is the best deal (even though you're here for 4 days.) TRUST ME, I'll be using the train a lot throughout each day and those tickets add up.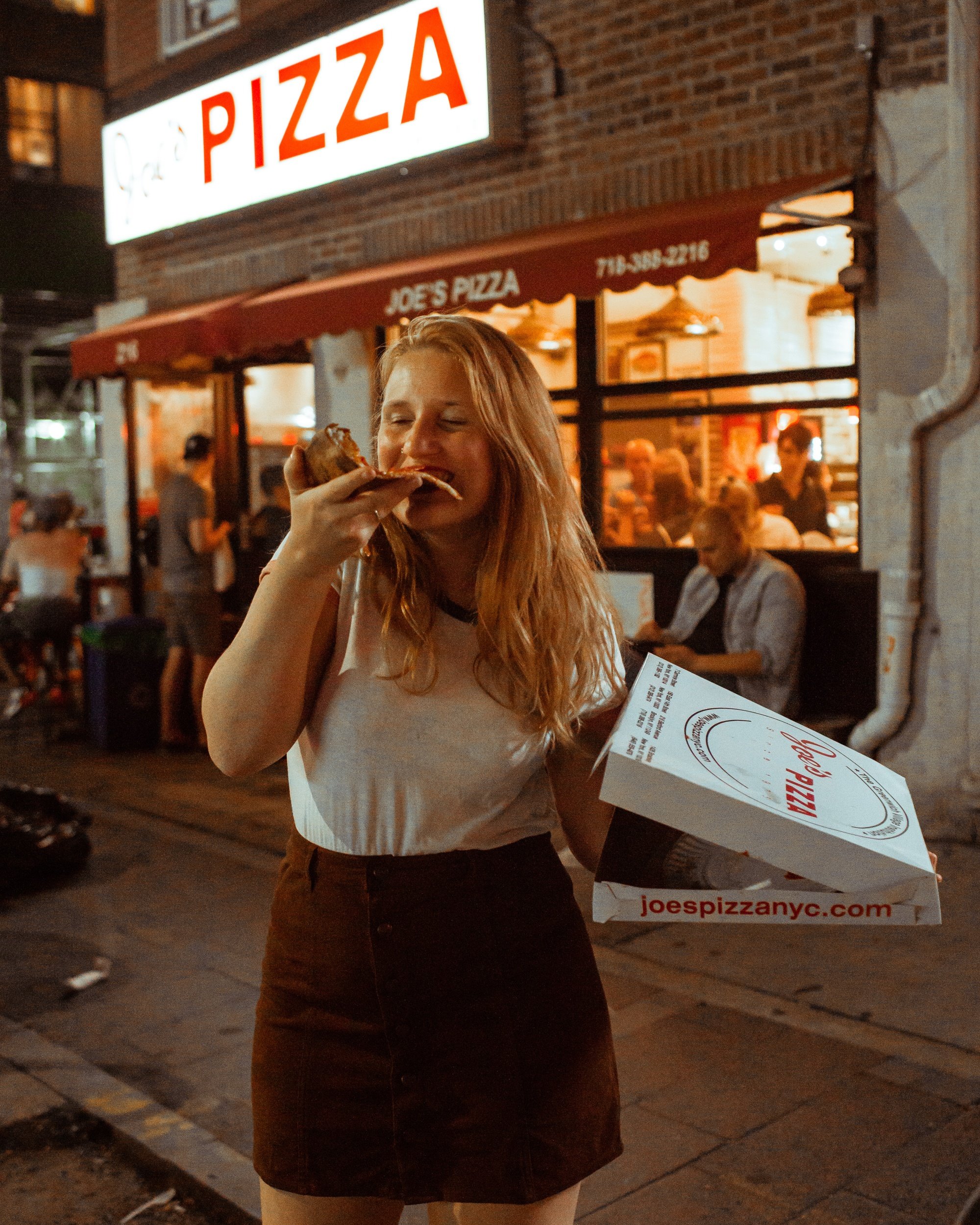 Now, let's get this New York in 4 days party started!
DAY ONE: ARRIVAL, PIZZA, LES, CHINATOWN, DINNER
Noon: Arrive
No matter what airport you fly into (there's 3) you'll probably want to take the train into the city as a ride share or taxi will cost you a fortune (plus take a really long time due to traffic!)
Getting from our gate to the baggage claim to the train station (and then adding in time to figure out what train we need and another short walk to the platform) plus the actual train ride.. it took us a good 2 or so hours to make it to our hotel.
2PM: Drop luggage off at hotel
Once you make it to your hotel, if you can't check-in and quickly freshen up, drop your baggage off at the counter so you're free to do some exploring!
2:30pm: Joe's Pizza
No matter where your hotel is in the city, find the nearest Joe's Pizza to grab a slice (girl, you gonna be hungry after that flight and train ride in!!) Joe's Pizza is a classic by the slice joint serving up that New York-style pizza you hear about so much. It's also pretty affordable, which is the best way to start a trip!
3pm-3:30pm: Chinatown
I think the best way to get acquainted with a city (and stretch your legs after a long plane ride) is to walk. After you grab your pizza slice, head over to Chinatown (Walkable from Hotel Indigo, or take the train.)
Explore the historic neighborhood pop into shops and grab yourself a bubble tea if you need a small caffeine boost!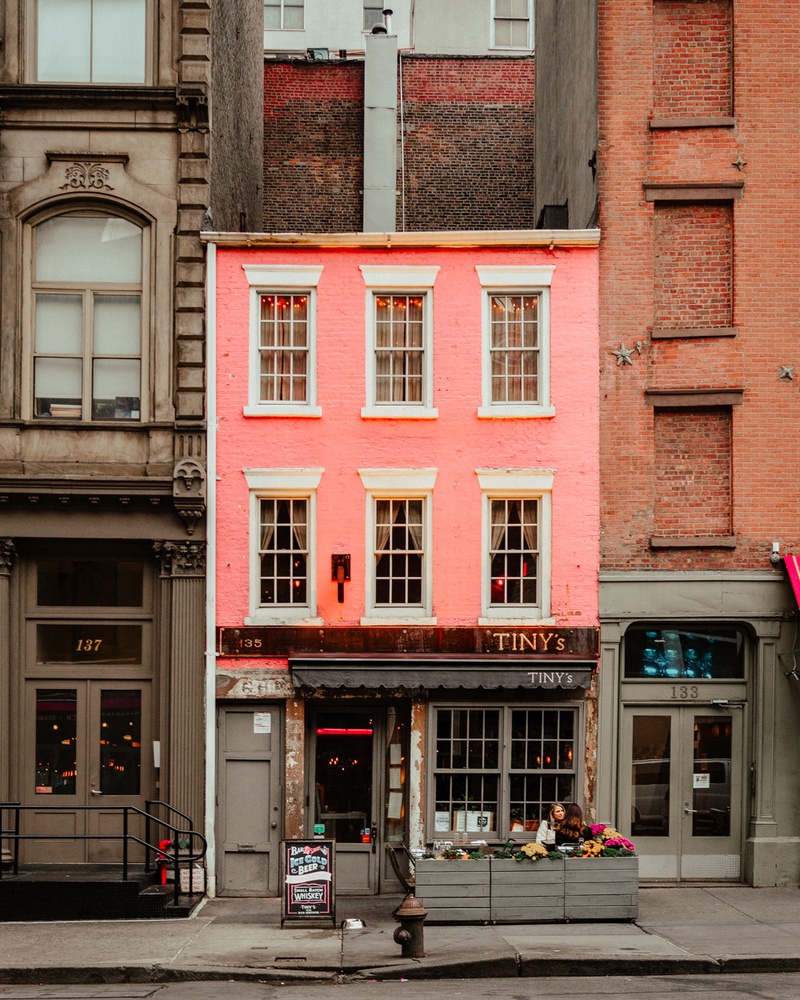 3:30-4:30pm: Tribeca
Eventually, make your way over to Tribeca. I loved walking from the Lower East Side to Chinatown to Tribeca and seeing how the buildings and vibes of these neighborhoods changed.
Tribeca totally has more of that classic "New York City" feel you see on movies, if you know what I mean? Business people jetting off to lunch, cute corner markets with flower stands, and so on. Here you can walk past Tiny's, which is that pink building you probably see on Instagram all the time.
4:30-5:30pm: Explore The Lower East Side!
Take the train back to the Lower East Side, which was one of my favorite neighborhoods. There's something about this area… the buildings are old, the streets are a bit narrow, it has that hipster grunge vibe that I really clicked with. Plus, there's TONS of great restaurants and bars here.
5:30-7pm: Happy hour!
Finally time for a drink! IF you like beer, try Top Hops in the Lower East Side, a fantastic beer shop that also serves a great selection of craft beer on tap (we had a great evening here one day.) Or, on your exploration around the neighborhood, spot by any bar that catches your eye.
7pm:-9m: Dinner at Jajaja
Jajaja is literally the best vegan food I have ever tasted – I would fly back to New York City just to eat here again. We had dinner here because it came recommended and somehow totally missed the fact that it was vegan. It wasn't until halfway through our meal when I looked closer at the menu.
See, it didn't taste vegan. Despite being plant-based it still had all the creaminess of dairy and savoriness that meats bring. You MUST eat here on your trip!
Now get some rest for a big day tomorrrow!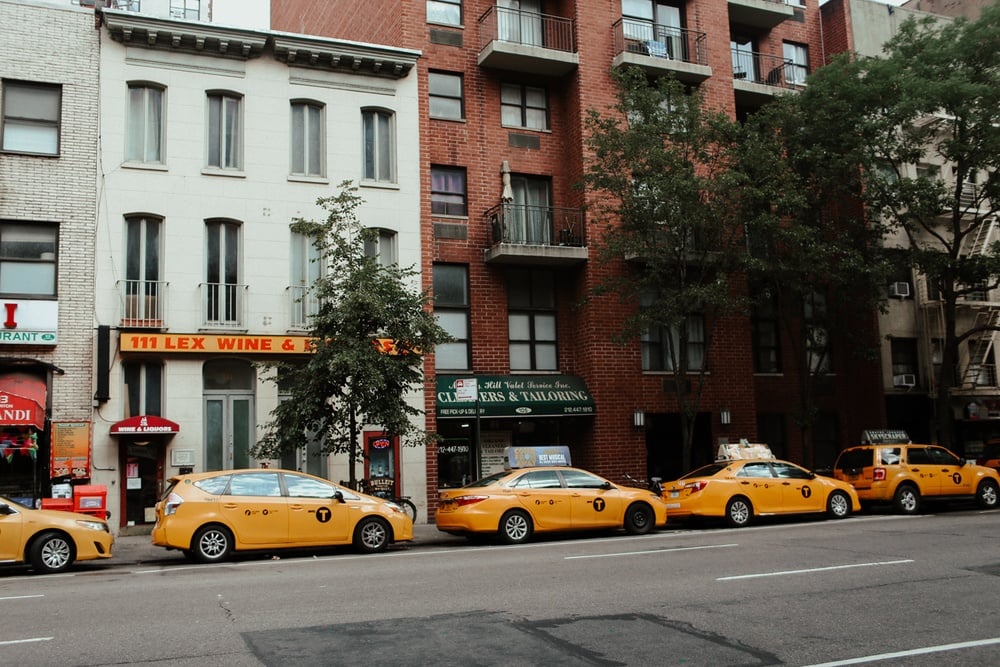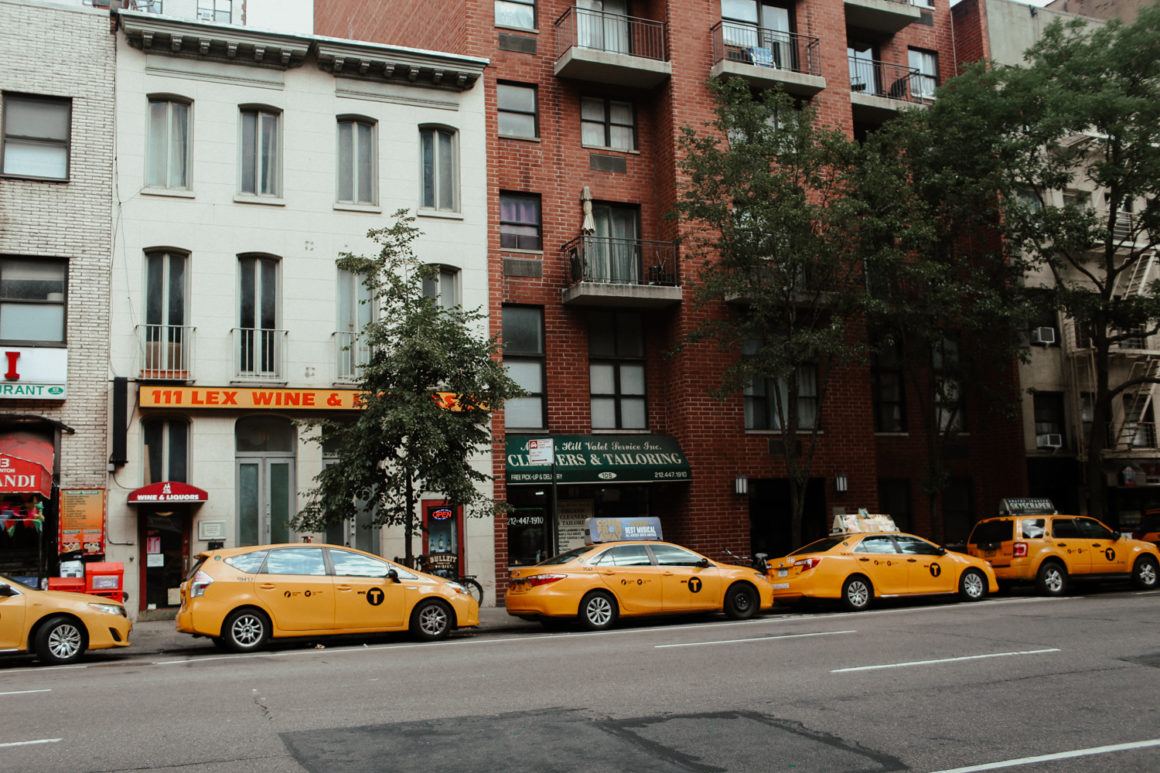 DAY TWO: CENTRAL PARK, TIMES SQUARE, ROCKEFELLER CENTER, THE VILLAGE
8:30am: Breakfast at Ludlow Coffee
If you're staying at Hotel Indigo, Ludlow Coffee is just right across the street! We loved this coffee shop so much we visited a few times during our trip. On top of tasty coffee, they serve up a great Avocado Toast for breakfast!
10am-1pm: Explore Central Park
Time to go hit the park!! I don't think Central Park needs any introduction (though fun fact: Golden Gate Park here in San Francisco is actually bigger than Central Park!)
But, because it's so big ti's unreasonable to try to walk it ALL in one day. I have yet to explore the upper side of the park but I felt like most of the stuff that's famous (the boathouse, Gapstow Bridge, etc) are in the lower part. I think it's fun to enter on The Upper East Side somewhere between 79th and 85th street.
Then, you can slowly make your way down and into the park.
1pm: Picnic lunch at Central Park
If it's nice out, call ahead to the Milling Room, on the West Side, and order a lunch picnic to go. They'll pack you a picnic complete with a basket and blanket! We did this and took the basket over to the Turtle Pond for lunch. Such a fun way to experience the park!
Make sure to check out Strawberry Hill while you're over here!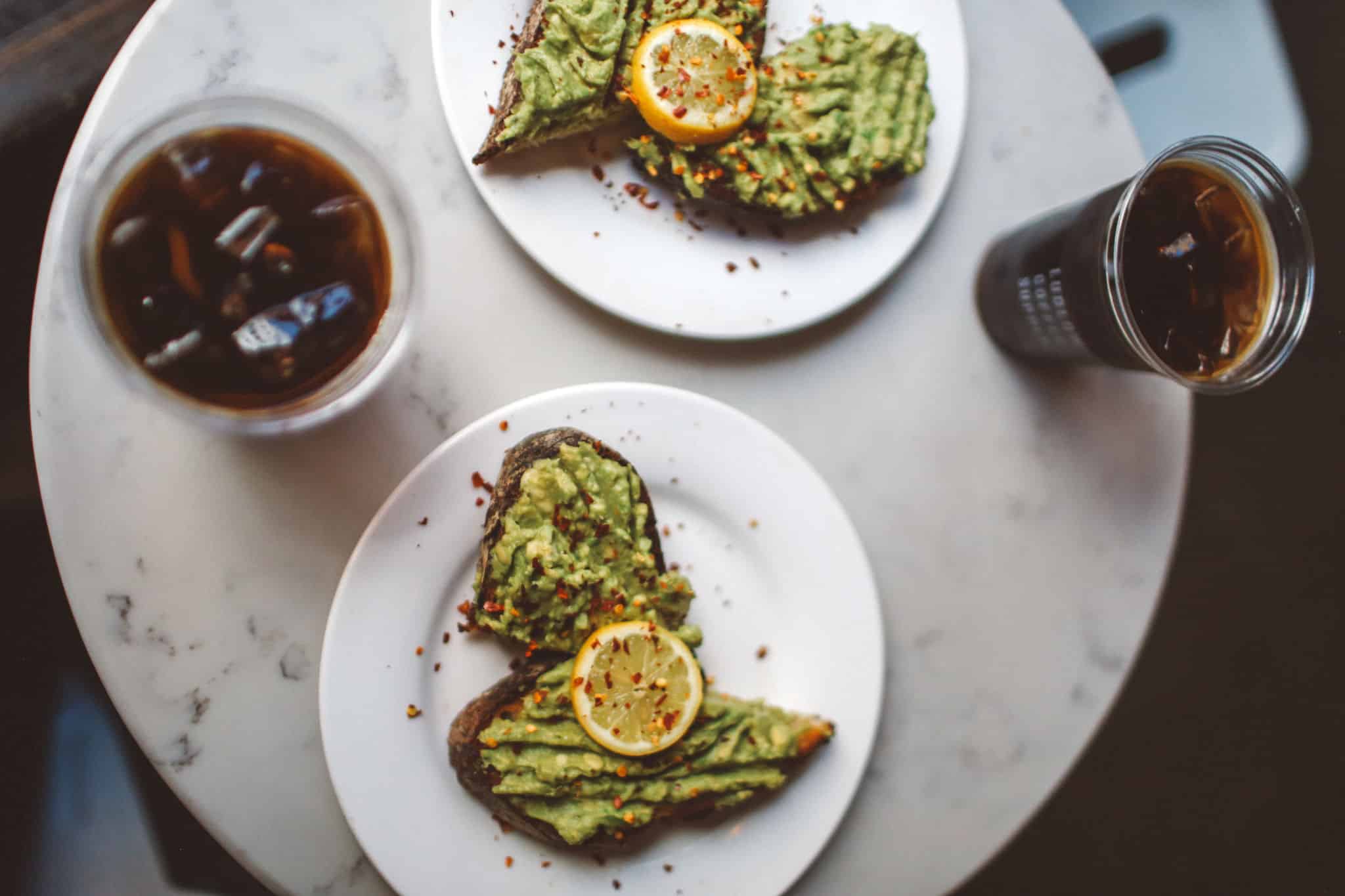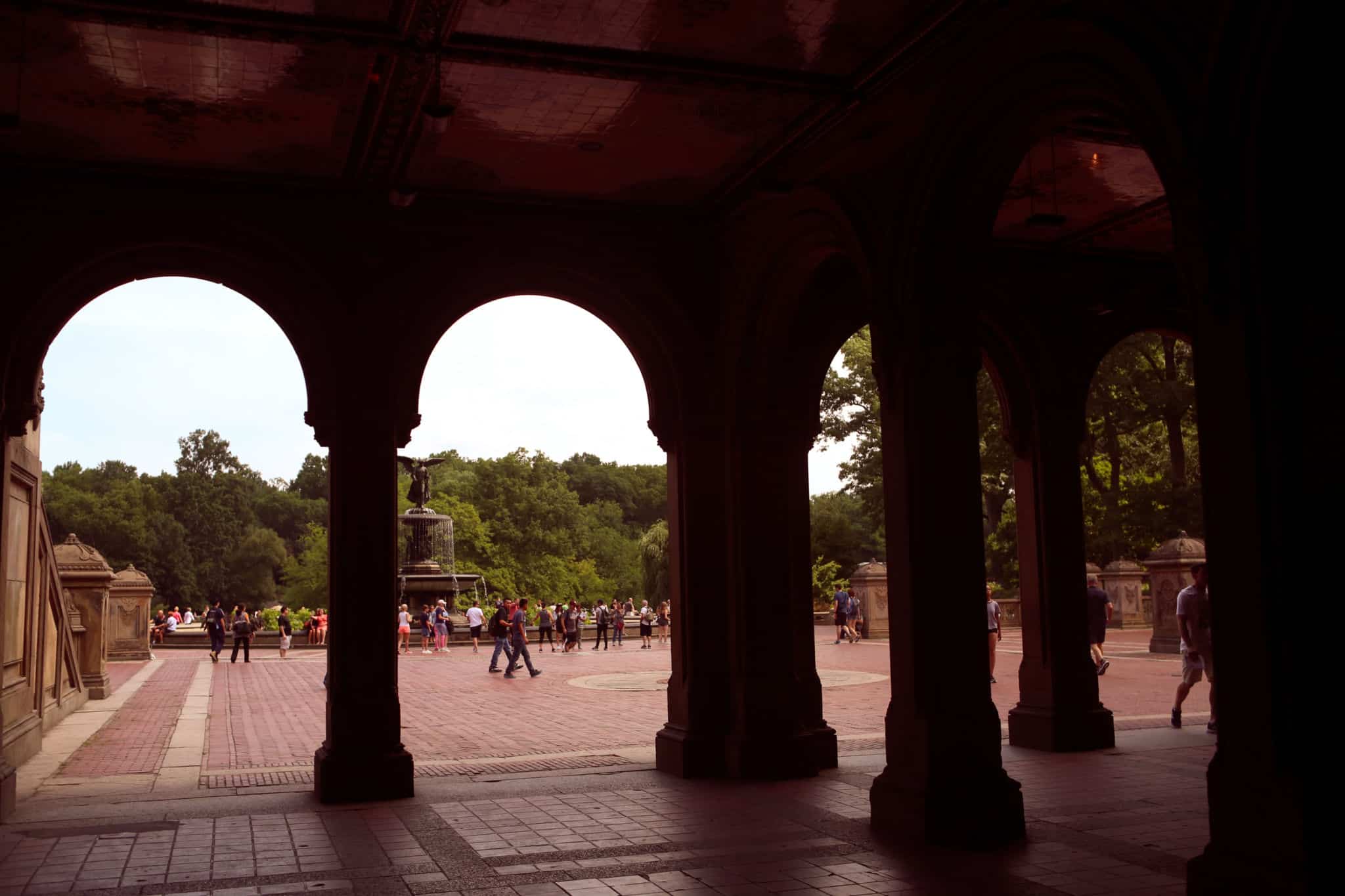 2pm: American Museum of Natural History (optional)
You have to return your basket to the Milling Room and it just happens to be a few blocks over from the American Museum of Natural History! If that's your thing, pop over to do some learning (probably a safe haven during humid summers, btw, if you need an A/C break!)
If you don't like natural history museums, don't fret. You can explore more of the park during this time or skip ahead on this itinerary.
3pm: Times Square for 2 seconds
Because it's so overwhelming!! But Time Square is a bucket list place to visit so I think it's important to stop by if you haven't done so before. Take the train over and be prepared for insane crowds.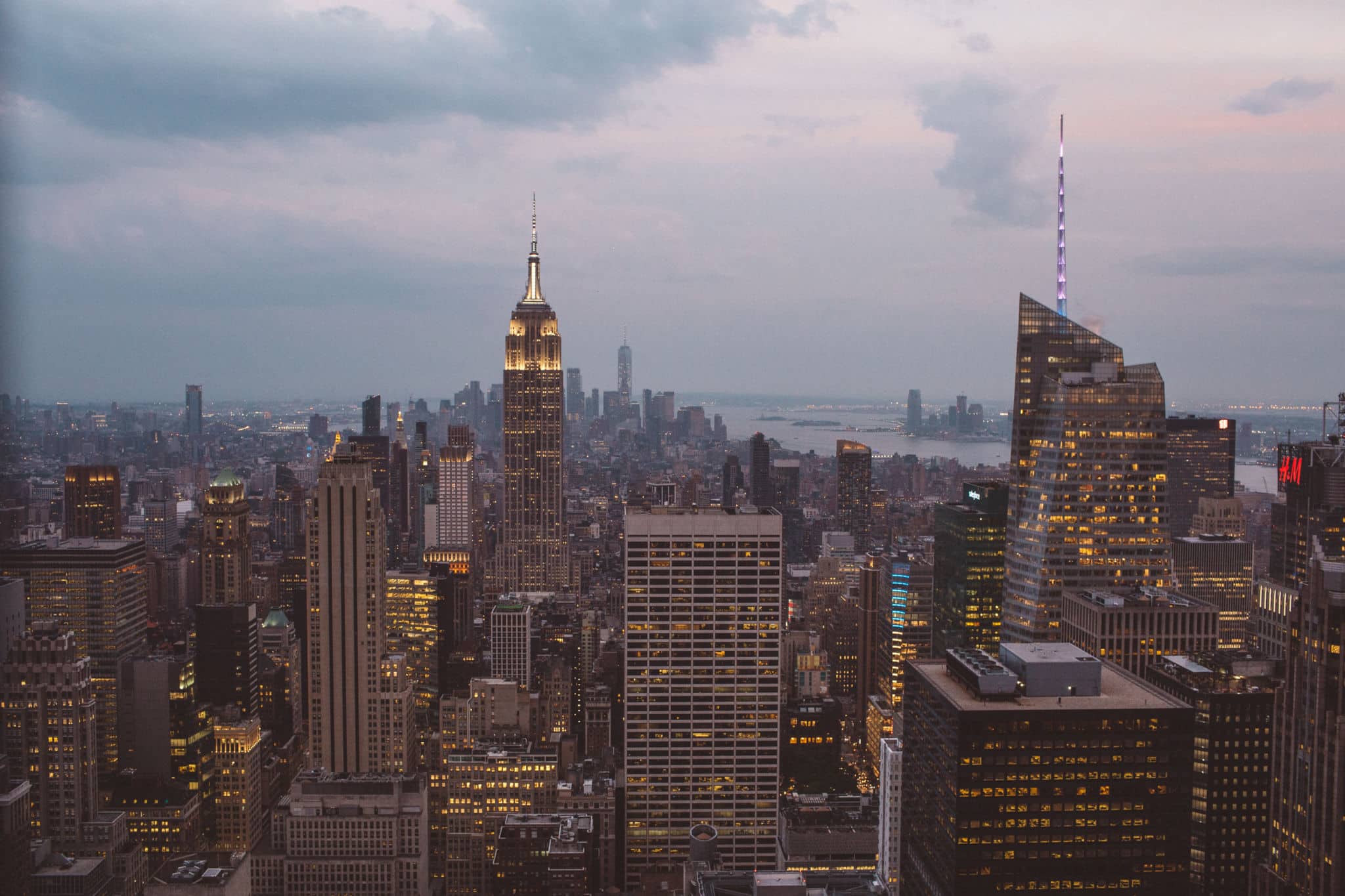 4pm: Sunset or Golden Hour at Top of the Rock
Next up is visiting the Top of the Rock at Rockefeller Center! I have a thing with lookouts (whether it's the lookout tower in Vancouver or the John Hancock Building Chicago – I can't resist a good view!!)
It's debated whether the Empire State Building lookout or the Top of the Rock is better, but I really enjoyed the Top of the Rock because it overlooks Central Park (and you can see the Empire State building from it anyways!)
Make sure to reserve your time slot/tickets ahead of time as they can book up during the busy season! While you're up at the top, you can take as much time as you want. It can get crowded but just be patient and soak in the views!
6Pm: Carrie Bradshaw's Apartment
I think my 90's kids can agree that you can't visit New York City and NOT visit Carrie Bradshaw's apartment! The brownstone is located at 66 Perry St, New York, NY 10014 if you want to swing by for a photo-opp on your way to dinner. Just remember that people actually live here, so be respectful.
PS make sure to stop by Washington Square Park on your way here!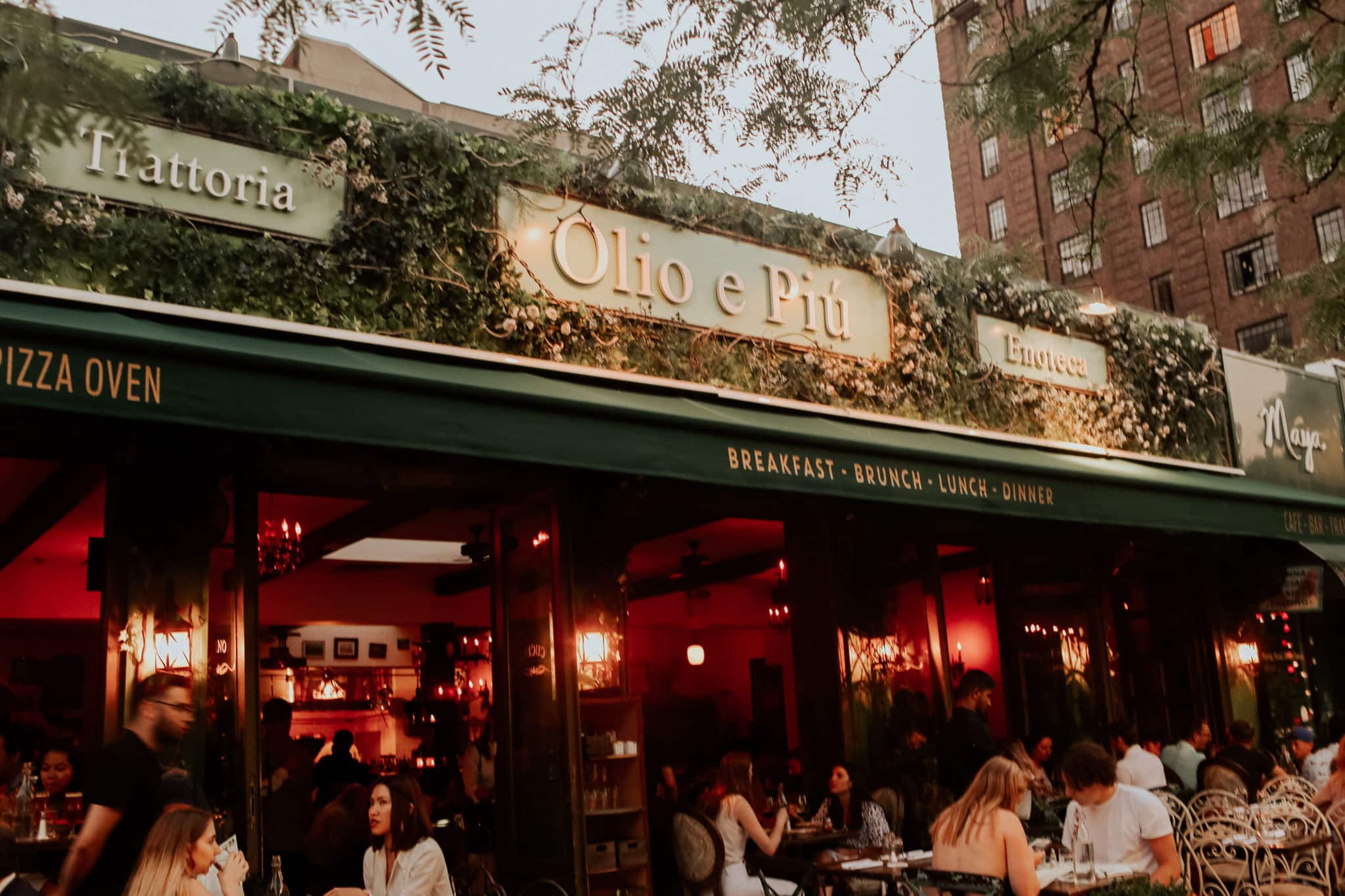 6:30pm: Drinks at Highlands
A few blocks from Carrie's famous doorsteps is the Highlands bar which is a chic IG-worthy Scottish bar with great eats, but also a fantastic cocktail and beer menu. We grabbed some happy hour beers here in the windows before dinner. (We love people watching!)
8:30pm: Dinner at Olio E Piu
Did you know I lived in Italy for a bit in college? After that stint, I set my bar for Italian food pretty high. Olio E Piu is hands down some of the best Italian food. I've found outside of Italy. And it's just around the corner from Highlands.
Everything about this place makes me feel like I walked into a Trattoria on Capri. Sit outside if you can, as it's great people-watching on a warm night. I highly recommend the meatballs and risotto, with a pannacotta for dessert, but you can't go wrong with anything on this menu.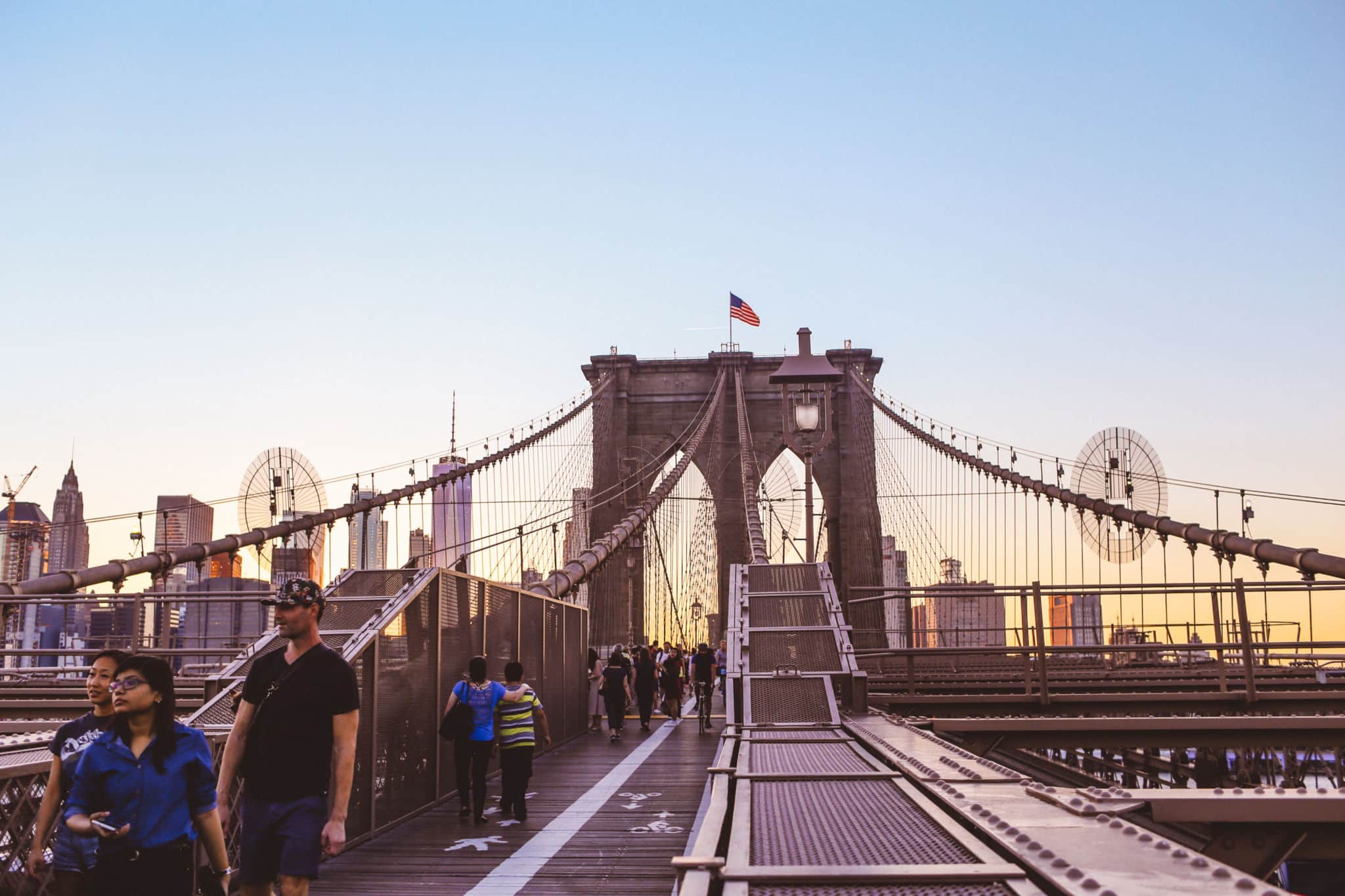 DAY THREE: SOHO, BROOKLYN BRIDGE, PILOT BAR
9am: New York City Bagels
No, that's not the same of the bagel shop, rather a food you need to seek out this morning. New York City is famous for bagels, some think the water in the city is special and makes bagels 1000x better than anywhere else in the world. I recommend you find a bagel shop near your hotel for breakfast. Make sure to get some lox and cream cheese!
10am: Macarons at Laduree in SoHo
This is another "bucket list" stop I recommend everyone go to. I first experienced Laduree macaroons while in Paris years ago in college. Laduree is a french bakery/restaurant and I remember trying the Marie Antoinette macaroon and going to foodie heaven.
There's a few Ladurees around the world and one is in New York City in SoHo! They also have food and afternoon tea (which sounds fun and totally something I'm going to do next time) but at the very least, make sure to stop by to taste a few macaroons. They are LIFE changing!
And of course, afterward, stroll around SoHo a bit. There's tons of cool shops here.
Noon: Pietro NoLita lunch
I'm sure you've seen photos of Pietro NoLita all over Instagram. It's famous for its pink exterior (which fashion bloggers totally use as a photo studio.) It's just as pink on the inside and makes a great stop for lunch (or, to grab Instagram photos!)
2pm: Brooklyn Bridge Park + Dumbo
One of my favorite parts of our trip was when we walked across the Brooklyn Bridge. Yes, it was crowded and I totally almost got run over by bikers (I apologize to any locals who probably HATE tourists like me!) but finally seeing this famous bridge IRL was awesome.
When you enter from the Brooklyn side you are rewarded with a stunning view of the Manhattan skyline behind the first tower. Take the train over the river and get off at the High Street stop. You can then walk up to the bridge above!
Soak in the views, take photos, do your thing! Don't cross back into Manhattan though. Stick around Brooklyn to explore the Dumbo neighborhood. Stop by the famous Jane's Carousel or head to Washington Street and Water Street to snap that photo of neighboring Manhattan Bridge peaking between buildings.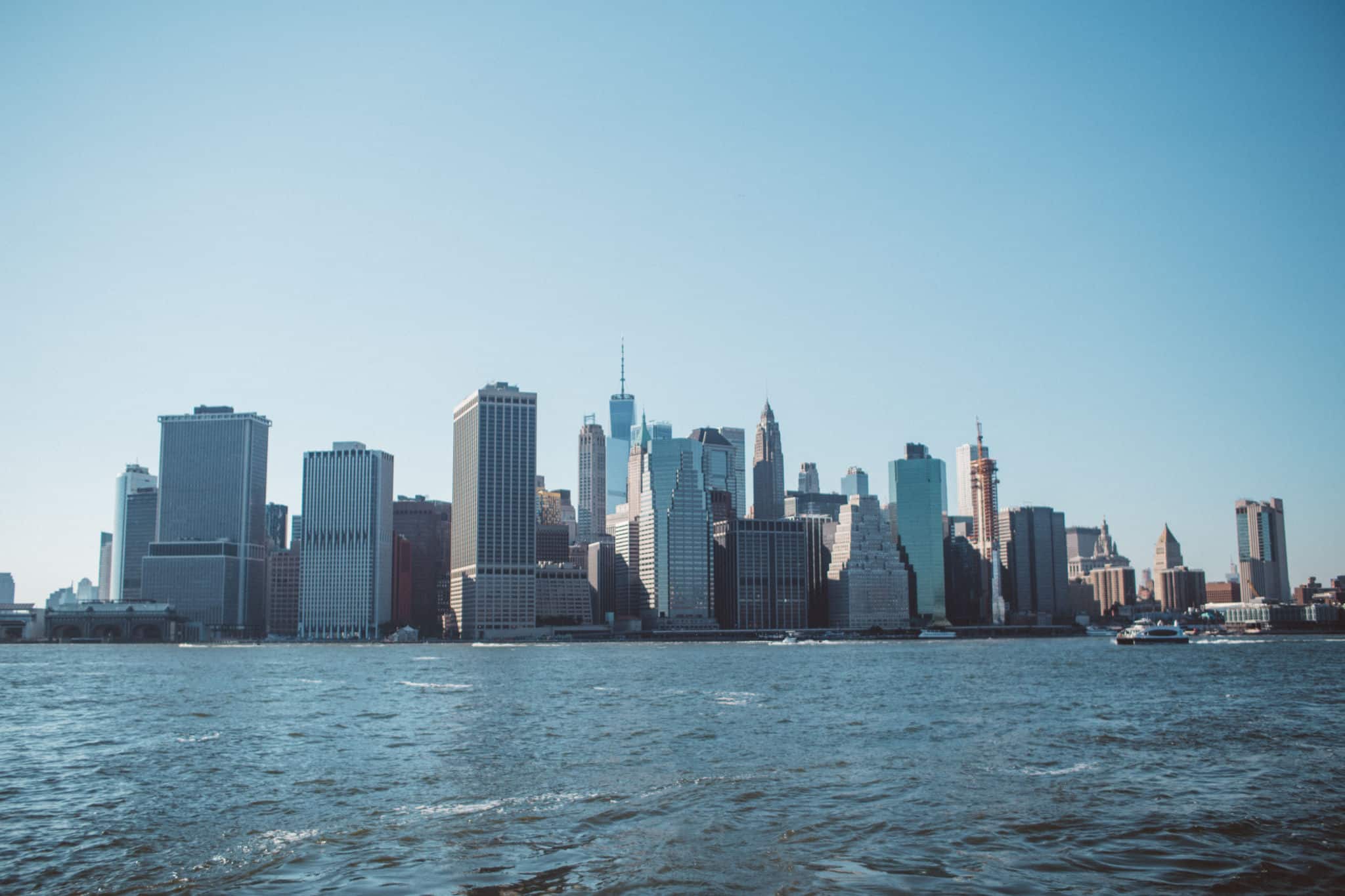 5pm: Happy hour + Dinner at Pilot
Slowly start to make your way down the Brooklyn Bridge Park Greenway that's along the waterfront. We did this stroll, which is about a mile long, and loved passing by small little parks and playgrounds, piers that are used as gyms and of course, the skyline!!
Your end goal is Pilot which is a boat that's also a resultant!!! Can you tell by my number of exclamation points about how excited I get over this place?!!???! Our dinner on this boat was the highlight of our last New York City trip. As you can see from the photos, the boat has a stunning view of Lower Manhattan.
We loved everything on the menu, but especially recommend you order some oysters. (Oysters just taste better when you're on a boat with a gorgeous view of New York City.) Make sure to make reservations to ensure you get a spot and try to come for happy hour when the boat may still be a bit emptier.
Note: Pilot bar isn't open in the winter since it's all outdoor seating (that would be a very unpleasant dinner!)
9pm: Comedy Club
Nothing screams New York more than a comedy club. There's comedy shows taking place all over the city so you can probably find a good one near your hotel, making it easy to roll into bed when it's over. Or, you can visit some of the famous clubs like Gotham or Comedy Cellar.
DAY FOUR: HIGH LINE, FLATIRON, AIRPORT
4 days in New York city go by quickly, don't they?
9am: Breakfast at Chelsea Market
For breakfast, pop over to the famous Chelsea Market, which is a large food hall, to eat! There's tons of vendor options to satisfy any craving and budget you have. Seriously – you can bakeries, sushi, Italian, meats, gelato (if you want that for breakfast!) and so much more under one rooftop.
I always love visiting food halls, especially with friends, because we all have different favorite foods and of course, different budgets. Chelsea Market allows everyone to do what's best for them!
It may be a good idea to pick up some sandwiches here that you can eat on your way to the airport later for lunch! That way you can spend a bit more time exploring the city vs being tied down to a table.
Before you head off to breakfast, pack up and leave your luggage at your hotel's front desk so you can come back later and pick it up on your way to the airport.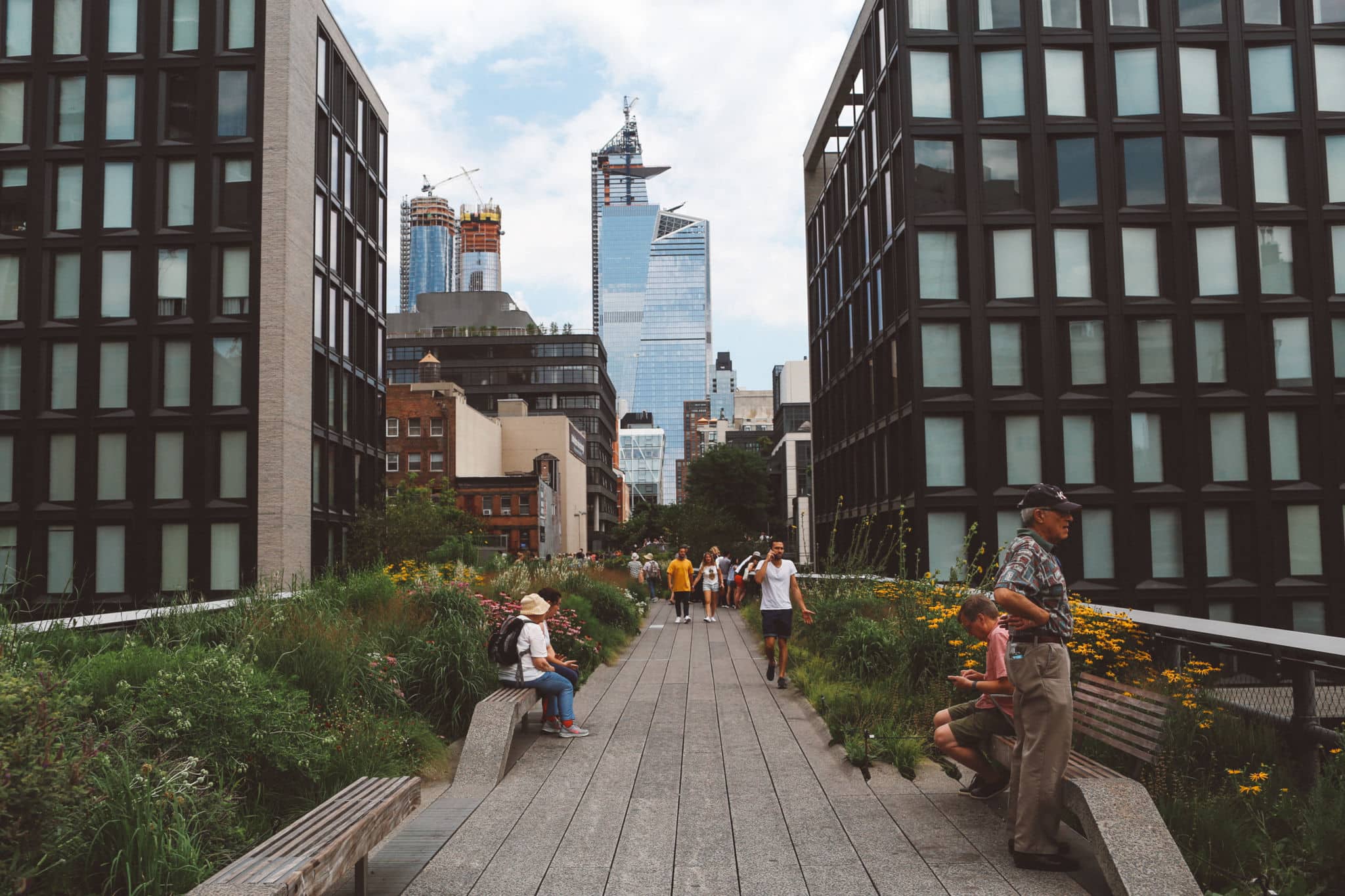 10:30am: High Line stroll
The High Line is a 1.5 mile stretch of elevated pathways that's decked out with flowers, trees and sometimes even vendors selling goodies like popsicles which are such a treat during the summer. The best place to get them is at La Newyorkina!
Don't worry, you don't have to walk the whole 1.5 miles if you're not up for it. The High Line is right next to Chelsea Market so enter there and walk towards 23rd Avenue. You can then get off there and walk over to our next stop, the Flatiron Building!
Noon: Flatiron Building
Probably one of the most recognizable buildings in New York City is the Flatiron Building. I'm sure you see in pop up in movies and tv shows all the time. It's a short walk from the High Line so stopping by for a photo and seeing it in person is easy to squeeze in on your last day!
If you're good on time, on your way back to your hotel, take the train a few stops to Grand Central Terminal to see this famous stop in person as well! This is another setting that I swear is almost mandatory in every film or show that takes place in New York (that, and a slow pan of the Financial District in the opening credits!)
1:30pm: Check Out of Hotel & Head to Airport
I'm assuming your flight out is in the evening and you'll probably have to pick up your luggage and head to the airport around this time. Don't forget to budget a lot of time as you had to budget time on your way into the city. Plus, JFK is undergoing renovations which can cause major delays in security. You don't want to miss your flight!
ADDITIONAL SIGHTS TO SEE
Got more time left in your itinerary for 4 days in New York? Here's some other famous sights you may want to visit!
One World Trade Center
Statue of Liberty on Ellis Island
New York Stock Exchange on Wall Street
New York Public Library
Battery Park
Empire State Building
Broadway show
OTHER AWESOME RESTAURANTS
Ok, it was seriously SO HARD narrowing down which restaurants to recommend in this 4-day itinerary. If you want more recommendations of fantastic easts, check out my New York City Restaurants Guide: All The Best Spots For Foodies
And with that, your trip to New York City is over! Time flies fast, doesn't it?
I hope my NYC itinerary helps you plan an epic New York trip! There are SO many fun places to visit in New York and even though we personally spent a week running around the city, I think you could spend a lifetime here and not see it all (or eat it all!)
Got tips to add to this New york city trip planner post? Leave a comment so everyone can see! If you have questions, leave a comment or DM me on Instagram @thewhimsysoul and I'll be happy to help you out!
More travel posts you may like