My mother and stepfather are snowbirds – they live in Wisconsin but escaped to Green Valley, AZ for the winter to swap snow for sunshine. Since my husband and I live in San Francisco now, it was an easy plane ride over to Phoenix and a short drive to Green Valley AZ for a weekend exploring Southern Arizona with the family. Arizona is one of my personal favorite states in the United States and it's always fun to visit. From the best margaritas in town, to fun day trips and the best hiking trails, these are my top 11 things to do in Green Valley AZ (& the surrounding area!)

Green Valley is about 25 miles South of Tucson, and despite being a retirement haven, there's plenty of things to do in the area, especially hiking. There are a lot of fun, unique towns in the Southeastern portion of Arizona that make great day trips and you can even pop over to Mexico if you want. My mom was worried us kids would get bored hanging out with a retired community as a home-base, but we never did.

[cmtoc_table_of_contents]

My mom has a large dog, so finding Green Valley AZ rentals was a challenge, but they eventually found a great owner who rented them a large house near the golf course for part of the year. There's three bedrooms, so we choose to visit the same time as my sister and her boyfriend for a big family reunion in Arizona! (And a very full house!) All six of us spent just under a week exploring the Green Valley area (aka, Pima County!) We did (almost) each and everything on this list, so it has my personal stamp of approval on it for being a worthwhile thing to do in Green Valley AZ (or the nearby area!)

Got questions? DM me Instagram @thewhimsysoul and I'll help!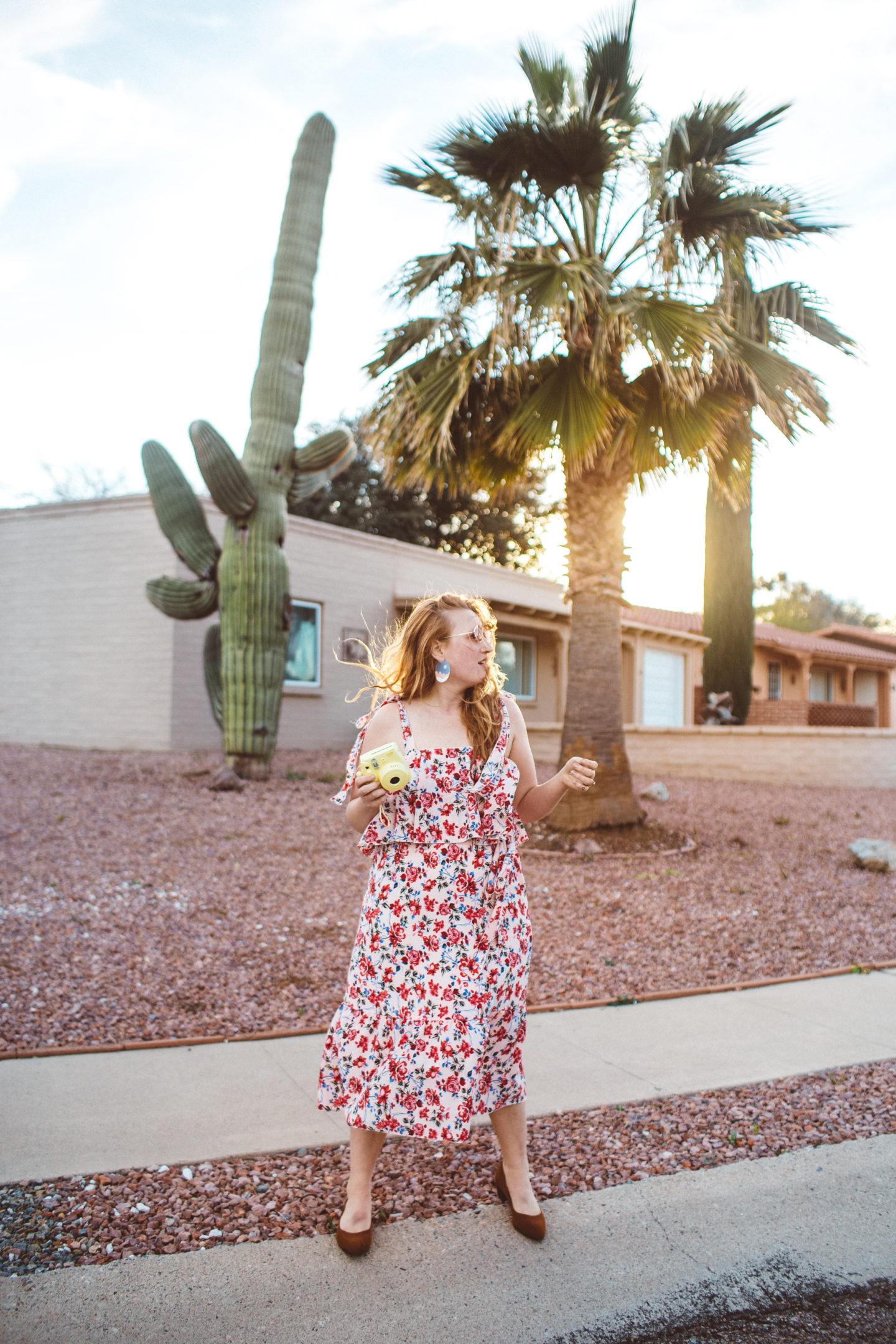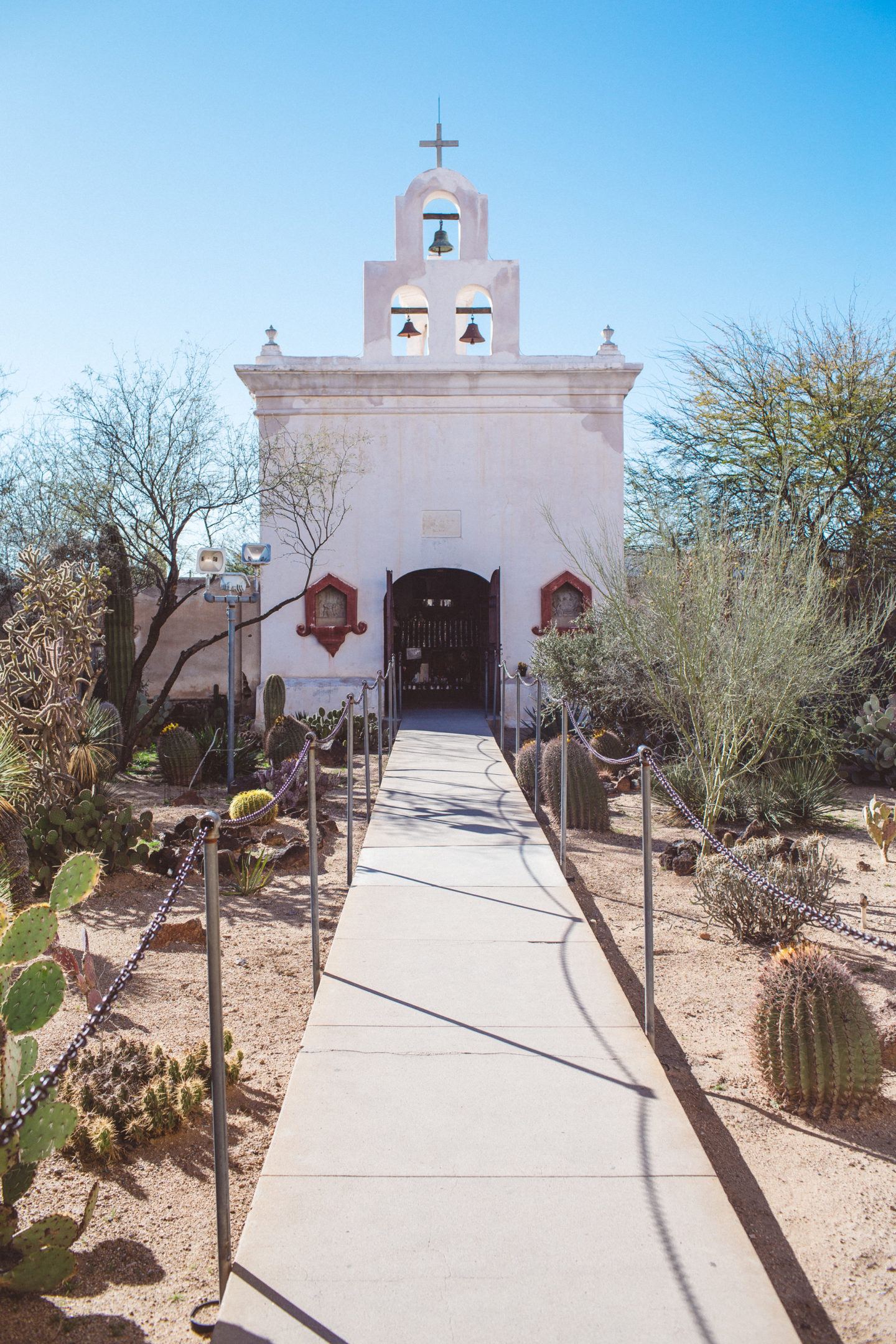 Top 10 Things To Do In Green Valley AZ
These are my favorite things that we did in Green Valley! There are more things to do in Green Valley than on this list, but I think these are the best activities for all age ranges. My Mom and stepfather are in their 60's. Myself and my husband are in our late 20's and my sister and her boyfriend are in their early 20's. We all found fun things to do together!

---
---
Cost: Free
Location: Gates Pass Road, Tucson, AZ 85743
Best time to visit: Morning during the summer. Mid-day during the winter.
I love saguaro cacti. I think they are so beautiful and they are one of my favorite things to see around the landscape of Arizona. Well, this park is FULL of them – thousands of saguaros of all shapes and sizes!! You can go hiking among the cacti and the trails range from easy to moderate. Gate's Pass is about 40 minutes drive from Green Valley Arizona.
I recommend parking at the overlook point parking lot and then hiking the Yetman trail. It's a bit rocky so wear sturdy shoes, but it's a slow incline to the top which offers great views of the park. You can then continue hiking down the other side of the hill for a longer hike, or wrap back around to the parking lot. We chose the later and it ended up being just under a mile and about a 45-minute hike. The perfect morning hike!

Pro-tip: there are tiny little cactus "balls" that are all over the ground. DO NOT STEP ON THESE! I accidentally brushed up against one and the cactus needles puncture through my leather boots.
During the winter, you should plan on wearing layers for your hike. In the summer, light layers (but still those sturdy shoes!) Sunscreen is needed year-round – take it from the ginger, the sun WILL get ya at this park!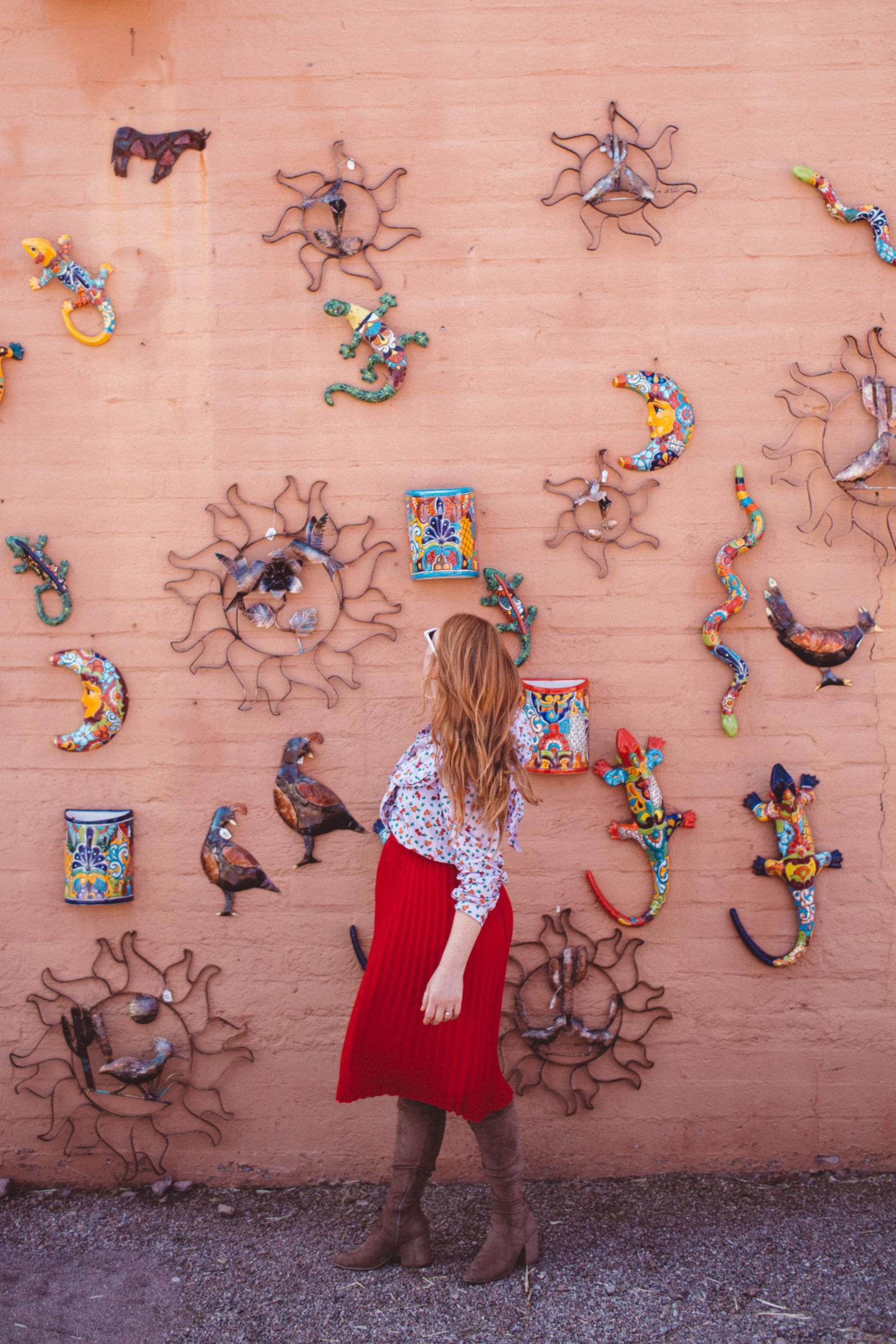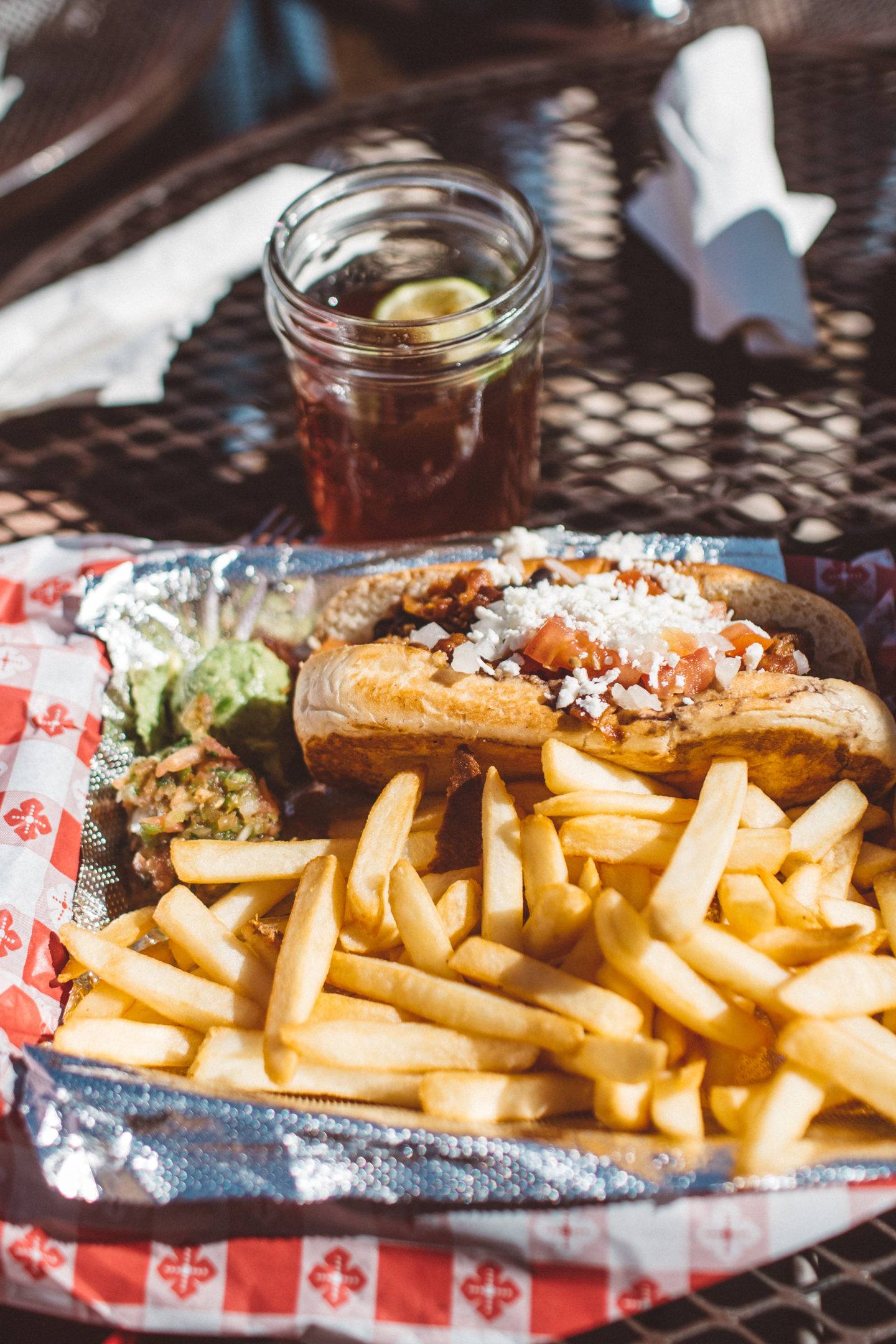 Tubac
About a 20-minute drive South of Green Valley is Tubac, an artisan town that is fun for all types of visitors, but especially if you are itching to bring home a souvenir from your time in Arizona. Souther Arizona seems to specialize in metal works (ie metal cacti and birds, etc) but shops also have cermanics, colorful tiles, paintings, prints and more. They aren't exactly cheap, but if you are looking for sometime particular, you'll find it here!
I recommend grabbing lunch at DOS! The tacos here are amazing and they boast to have the best margarita int the area. Plus, they have lots of indoor and patio seating. After lunch, spend 1-2 hours walking around the shops. There's a tasting room in town if you want wine, or you can stop by Tubac Jacks for a cold beer.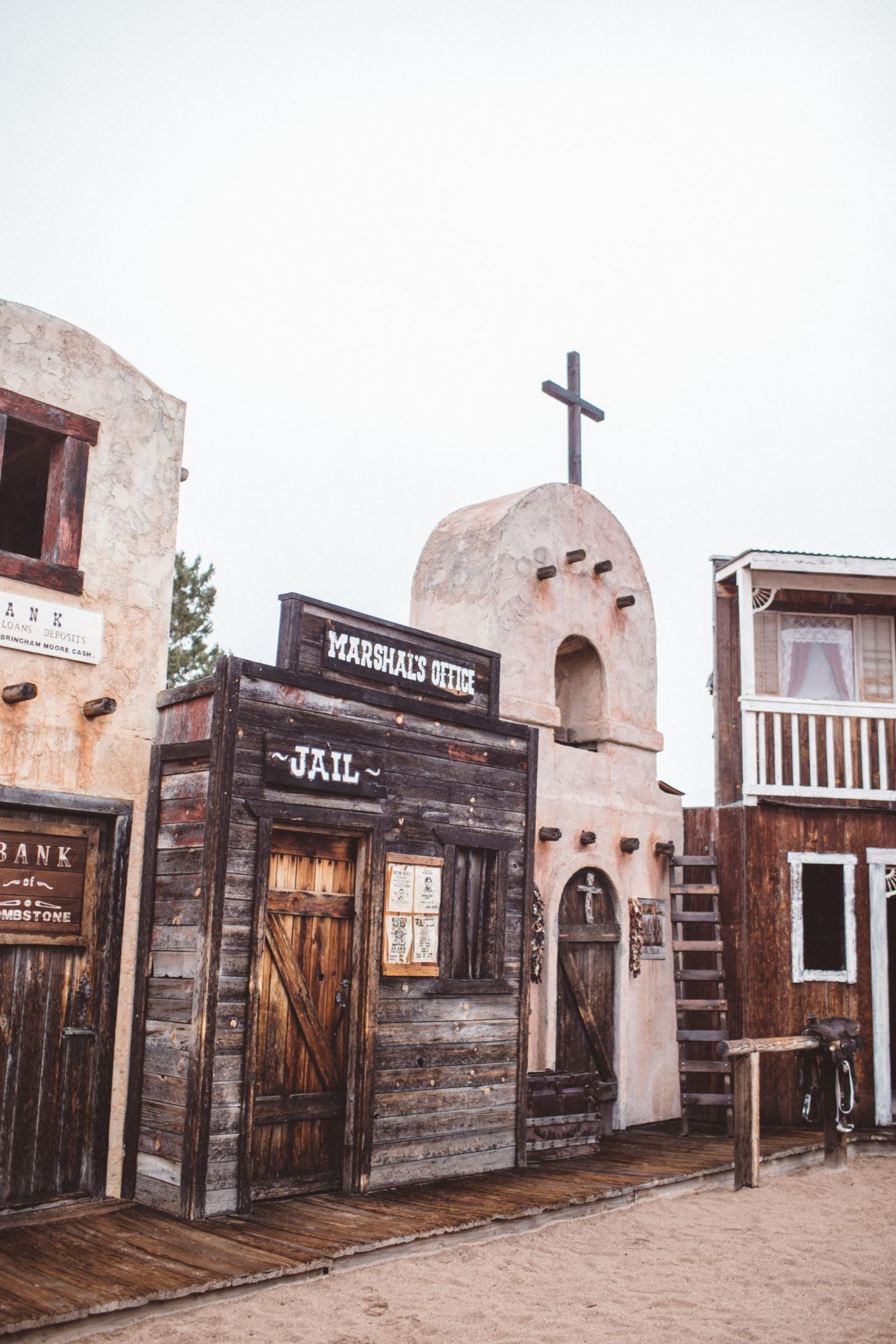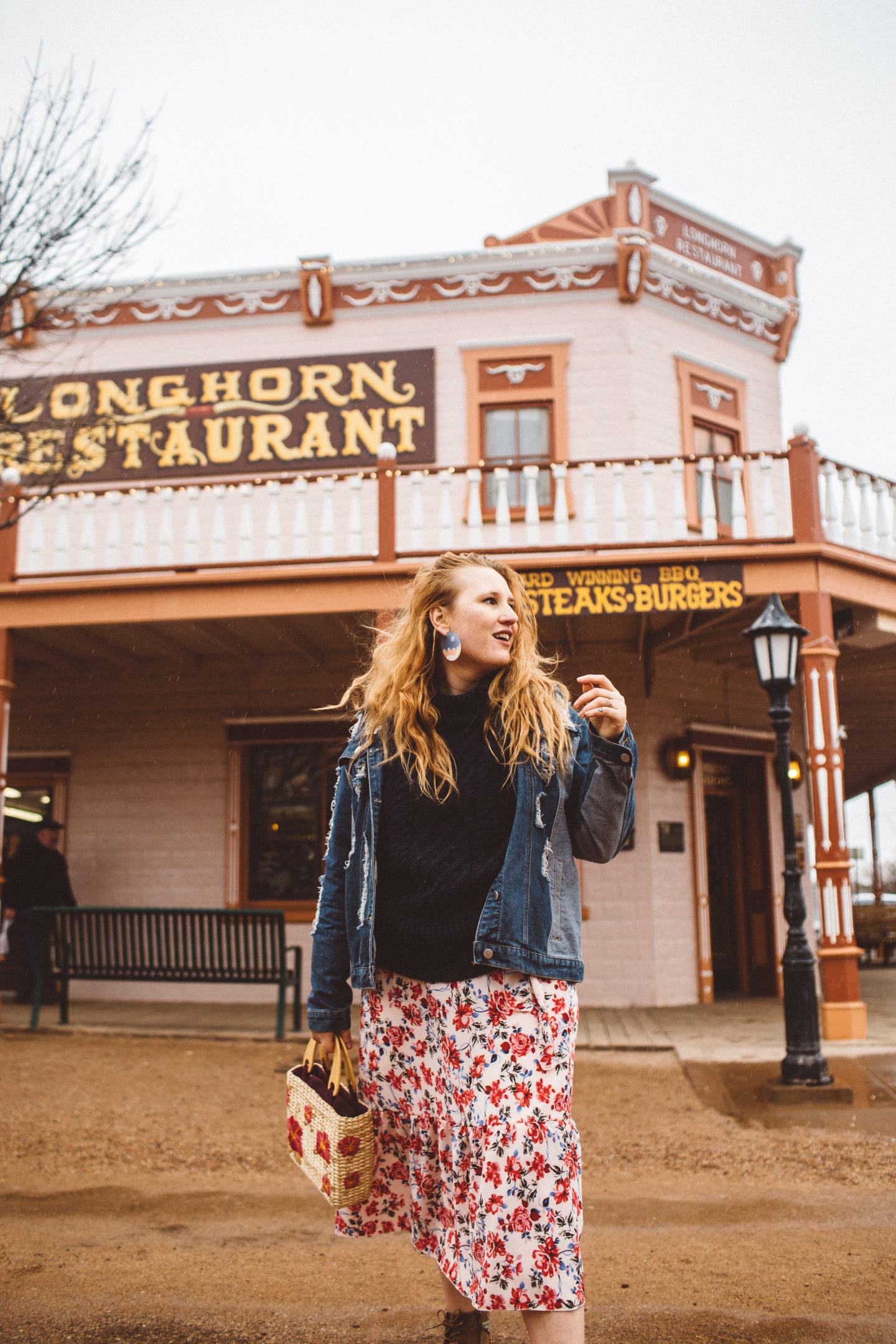 ---
Tombstone
---
Cost: Free to walk around, events and shows start at $10
Best time to visit: Avoid the dead of summer (heat) and weekends
Parking: The free parking lot is on 4th and Freemont
About 1.5 hours drive from Green Valley, AZ is the town of Tombstone. A once an Old Western town (complete with dueling cowboys and saloons) is now basically a real-life Westworld. In a way, you can describe Tombstone a bit like Disneyland – there a lot of fun things to do or see, but it will cost you a pretty penny to do them.
You either come to Tombstone for an hour on a quick visit, or you go all in. There's no in-between.
Allen Street is the main road that has most of the shops. You'll find live actors (or what I liked to call Hosts, a reference to Westworld) in costumes roaming about. There's a lot of shops for western items, a few saloons and some restaurants. It's really fun to walk around and pretend like you are in the old west! A couple blocks down is the Old Tombstone, which was referred to a live actor as a "theme park." It's free to walk around, but the gun show is $10.
This brings me to the downside of Tombstone – it's expensive! Want to watch a gun show? That's $10. They're all over the city and they all cost money. Want to ride the trolley? Another $10. A historical buggy ride? More money. And all the live actors push you to purchase show tickets constantly. On one hand, it's awesome that you are constantly reminded "Hey, XYZ gun show starts in 5 minutes!" but it felt too salesy for us. We opted to walk around for about an hour and then leave.
Make sure to catch the one and only FREE show on Allen Street at 1pm daily! It's not very good (as in, the acting is very subpar) but it's free and goofy and worth a watch.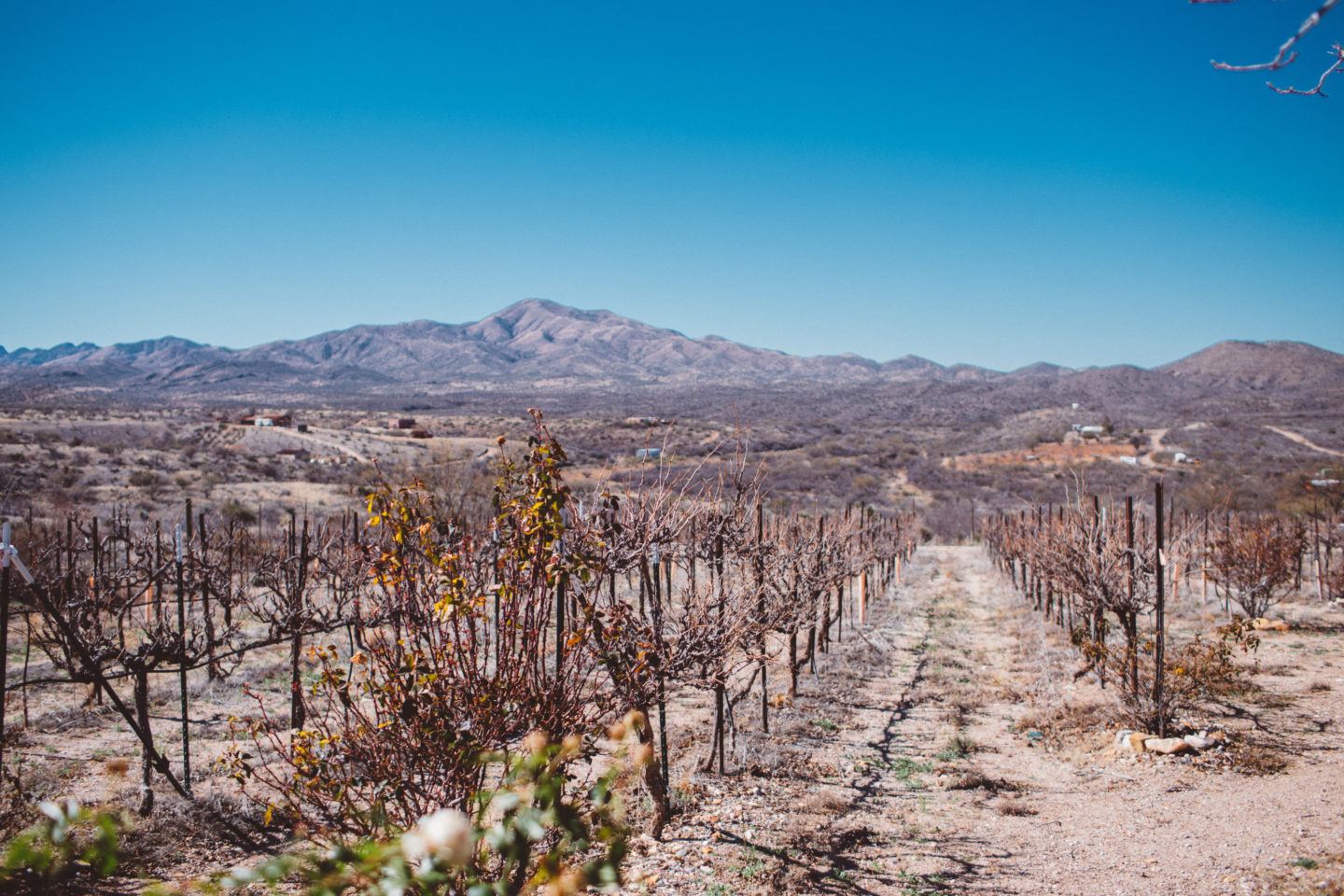 ---
Wine Tasting
---
There are a few big wine regions and unique wineries in Southern Arizona. We visited the Sonoita Wine Valley since we're low-key wine snobs after living so close to Napa Valley for 4 years. Sonoita is nothing like Napa, and not in a bad way, just a different way. There's a fraction of the wineries and the tasting rooms aren't as flashy as the ones you find in California.
*Some wineries are part of a wine program where you hold onto your glass form the first winery you visit and you can get discounts from others.
Price: $10 for 6 tastings (decent sized pour.)
This is the winery that you'll see signs for on the road. They have a great patio and table service for your tasting, so if the weather is nice, sit outside! They also have an impressive amount of wines to taste and you can choose which ones you want, which is really nice. My mom has a totally different taste in wines than I do, so we were able to sample the varietals we both preferred!

That being said, overall I wasn't thrilled about the wine here. I was a bit put off by the really bumpy dirt road on the way in (our tiny car barely made it!) It's also next to some other small houses, so you didn't get that "in the middle of vines" experience I like from wineries. The sommelier was really nice and friendly, but also a little too chatty. It kind of ruined the tasting experience for me but I'm sure if you visited on a busier day, it wouldn't be a problem.
Price: $15
We passed this on our way back from Bisbee and it looked amazing from the road! It's an off the grid winery and the tasting room is a unique round mental building. In the back is a silver airstream and what looked like string lights to me. It was situated next rolling hills and vines, a beautiful backdrop for tastings!
Price: $10 ($5 with the wine glass deal)
This winery is small but tucked on a hillside with a great view. They boast wine and Cheeto pairings, which I'm not so sure about, but people seem to like it. We didn't get to visit this one either, but it was on our list!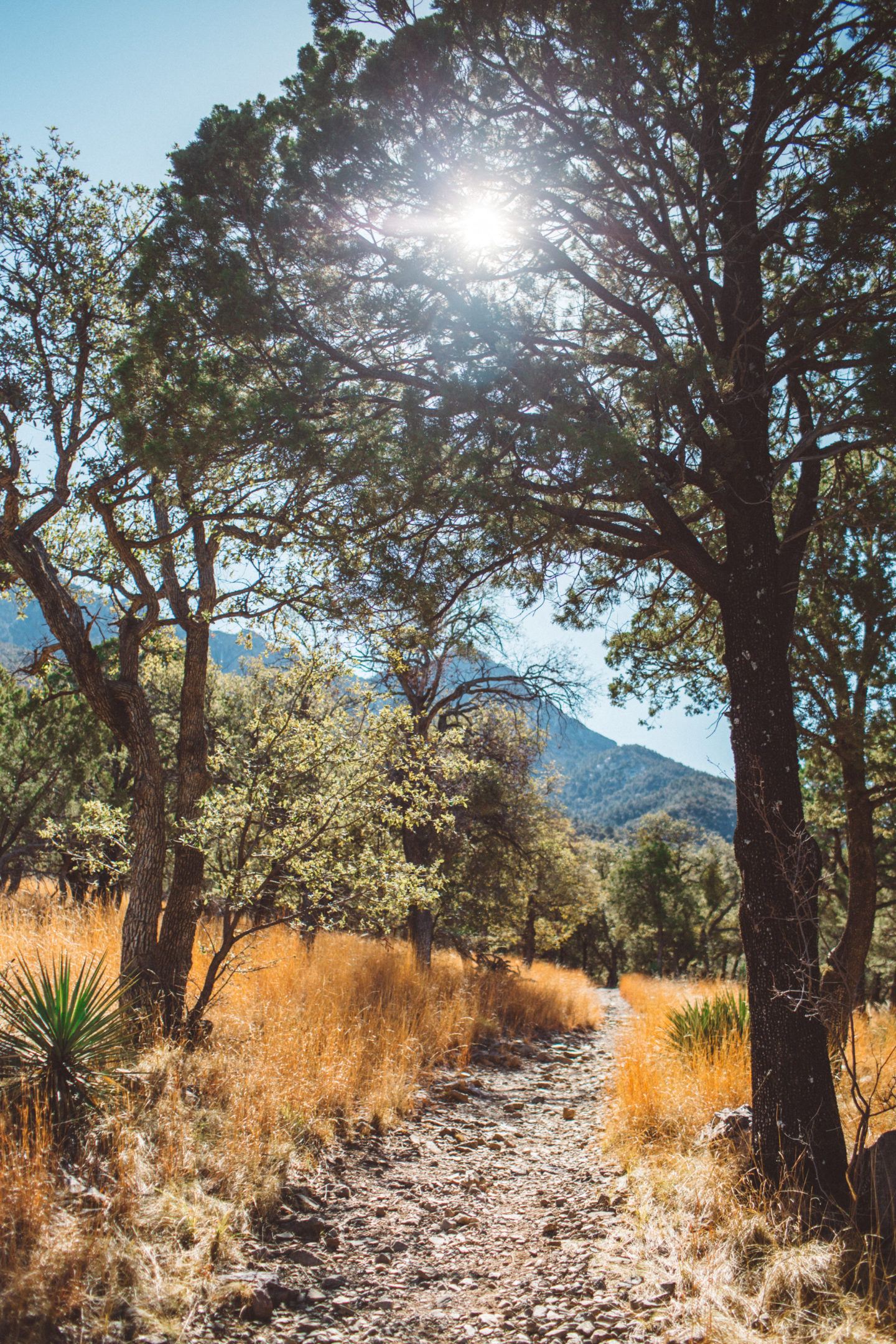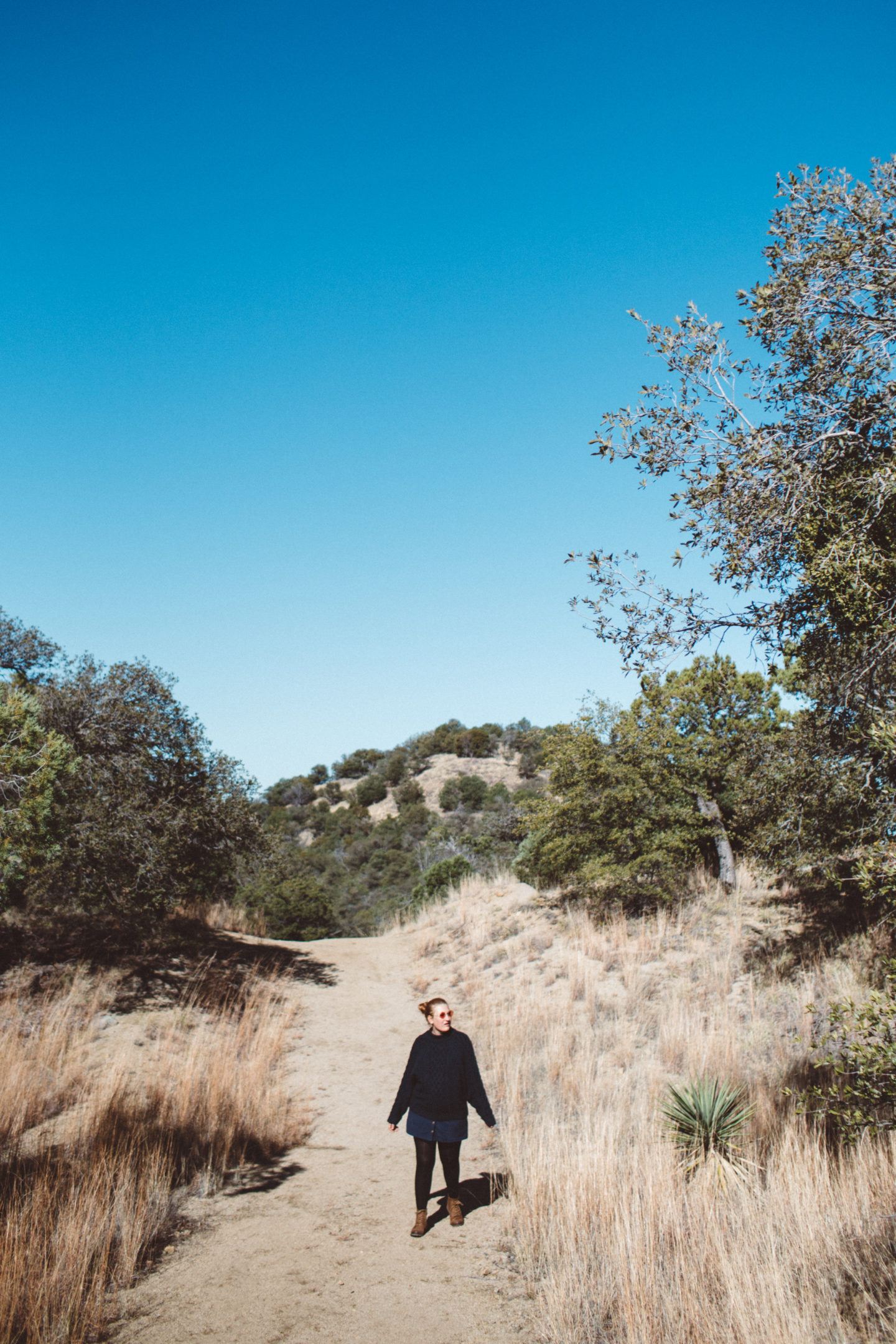 Madera Canyon
Cost: $5, also takes National Park Pass
The most popular hiking spot in Green Valley is Madera Canyon, about a 15-minute drive out of town. It's technically on national parkland as it is in the Santa Rita Mountains, so there is a $5 entrance fee, and they also accept the National Parks pass. They have trails ranging to wheelchair friendly up to intense 10-mile hikes into the mountains, so there is sure to be a trail for every type of hiker here!
We tried to do the Joshpine Trial, a 6-mile trip which slowly snakes it's way up to into the mountains, making it easy for us as we haven't gone hiking in a while. But it was closed! Instead, we hiked to Kent Springs. Bog Springs is on the same trail but is shorter and the most popular among locals.
Madera Canyon trails are tricky. It's really easy to get lost o them. On our way back down, we thought we took the same trail as we did going in but ended up in a completely different spot. There's also no cell service here. Because of this, I recommend you bring a map, lots of water and if you want to do a harder/longer hike, perhaps tell someone where you are going first. (That first trail was closed because a hiker got lost and they never found him.)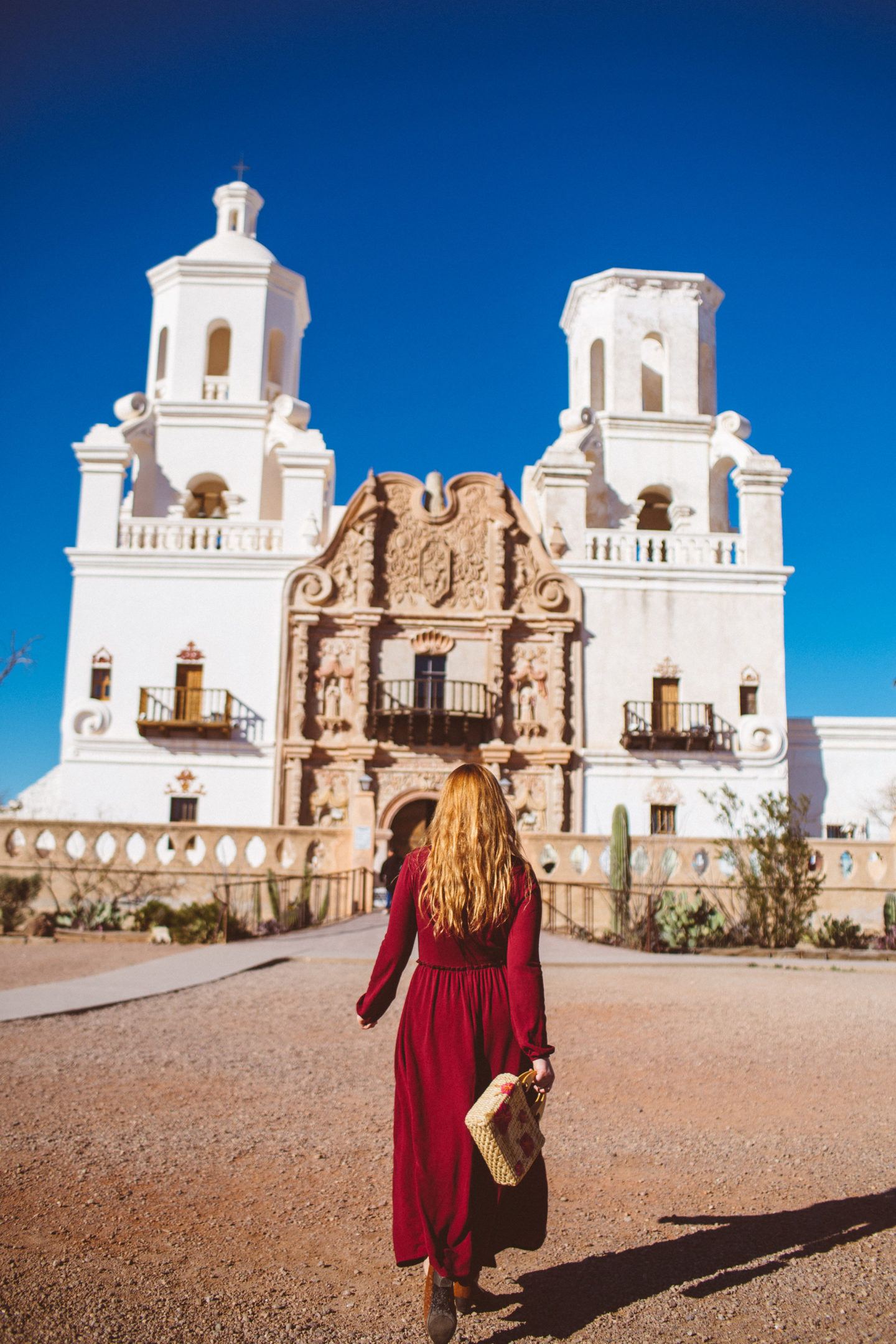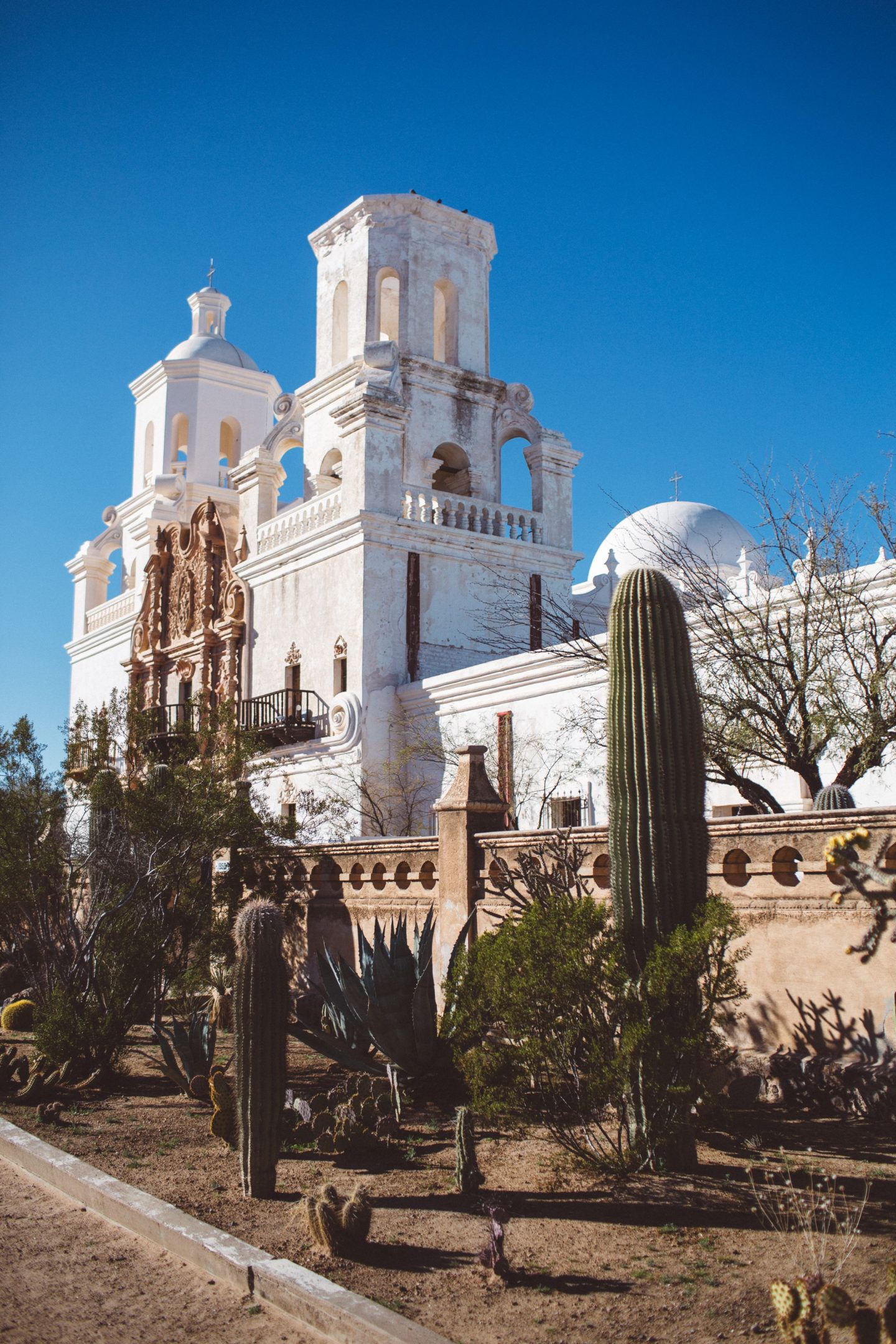 ---
San Xavier Mission
---
Cost: Free
Hours: 7am-5pm daily (closed to public tours during services)
This old (working) mission shines brightly on the hillside when you drive from Tucson to Green Valley. San Xavier Mission a beautiful place full of garden, stainless windows and history. It's free to enter and is open from 7am-5pm daily, though they don't allow visitors to tour it during services, so double check when those are taking place before you stop by!
They have a free walking tour a few times a day that you can hop in on to learn more about the history of the mission. We choose to walk around ourselves and it took about 40 minutes. If you didn't do the tour but still are eager to learn more, you can pay $3 for the church museums (we skipped this.) They also have a gift shop full of spiritual times like candles but also prickly pear margarita mix (we bought the later.)
Before you leave, make sure to walk around the hill next to the mission! There's a path that circles it and offers a great view of the church and surrounding area. If you're hungry, make sure to try some of the fry bread that locals cook up in the parking lot before leaving ($4, cash only.)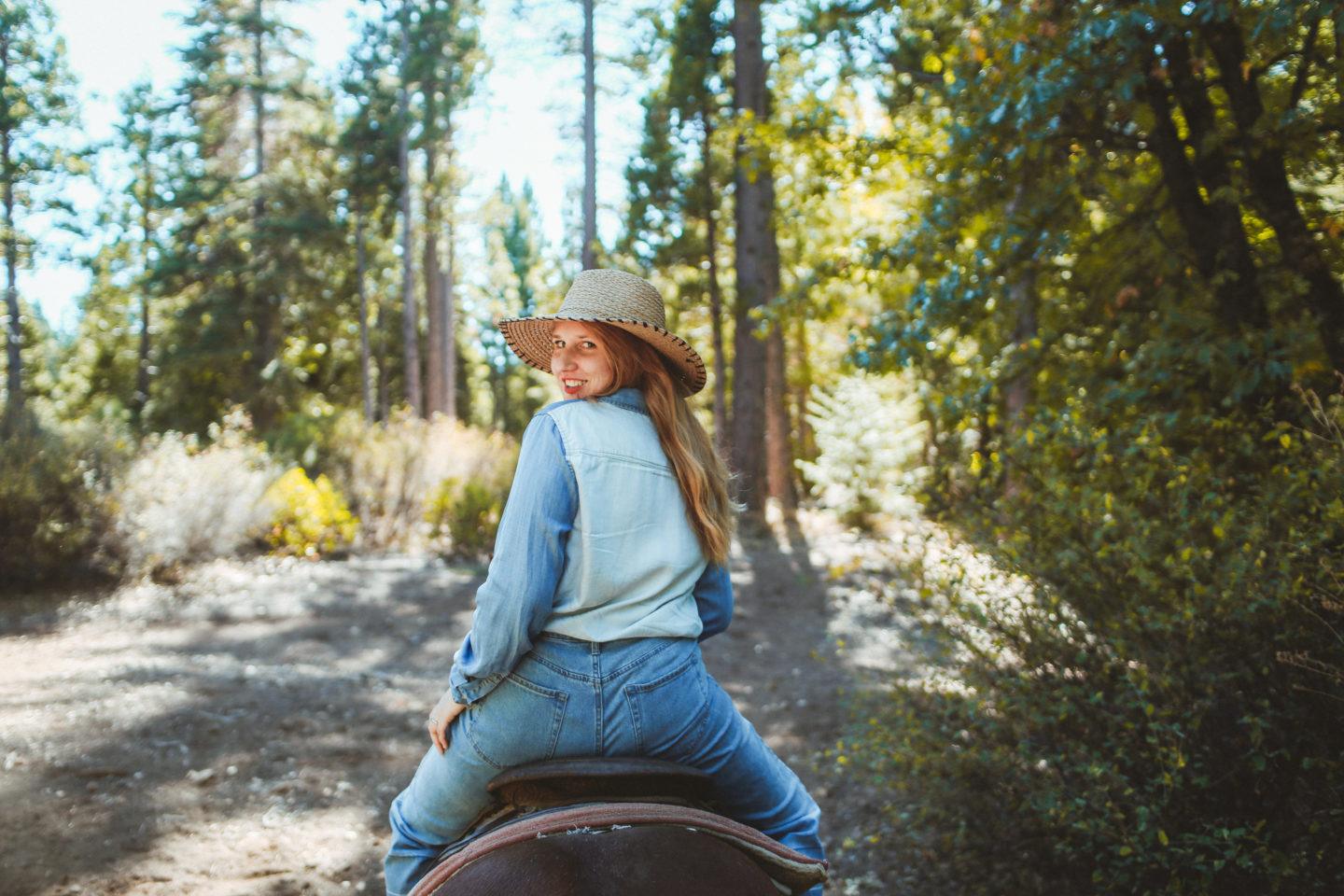 ---
Visit A Dude Ranch
---
Ever want to spend a few days living like a cowboy? I visited a dude ranch in California and totally fell in love with visiting all-inclusive dude ranches. They are just such a unique experience (a bit like summer camp for all ages) and there happen to be a handful of ranches in the Tucson area! The most popular are White Stallion Ranch and Tanque Verde Ranch. Wake up to upscale breakfast buffets. Go horseback riding. Take a dip in the pool. Go on another trail ride. Margarita happy hour, a fantastic dinner. Cowboy songs around the fire… a truly fun thing to do if you are visiting the Green Valley area!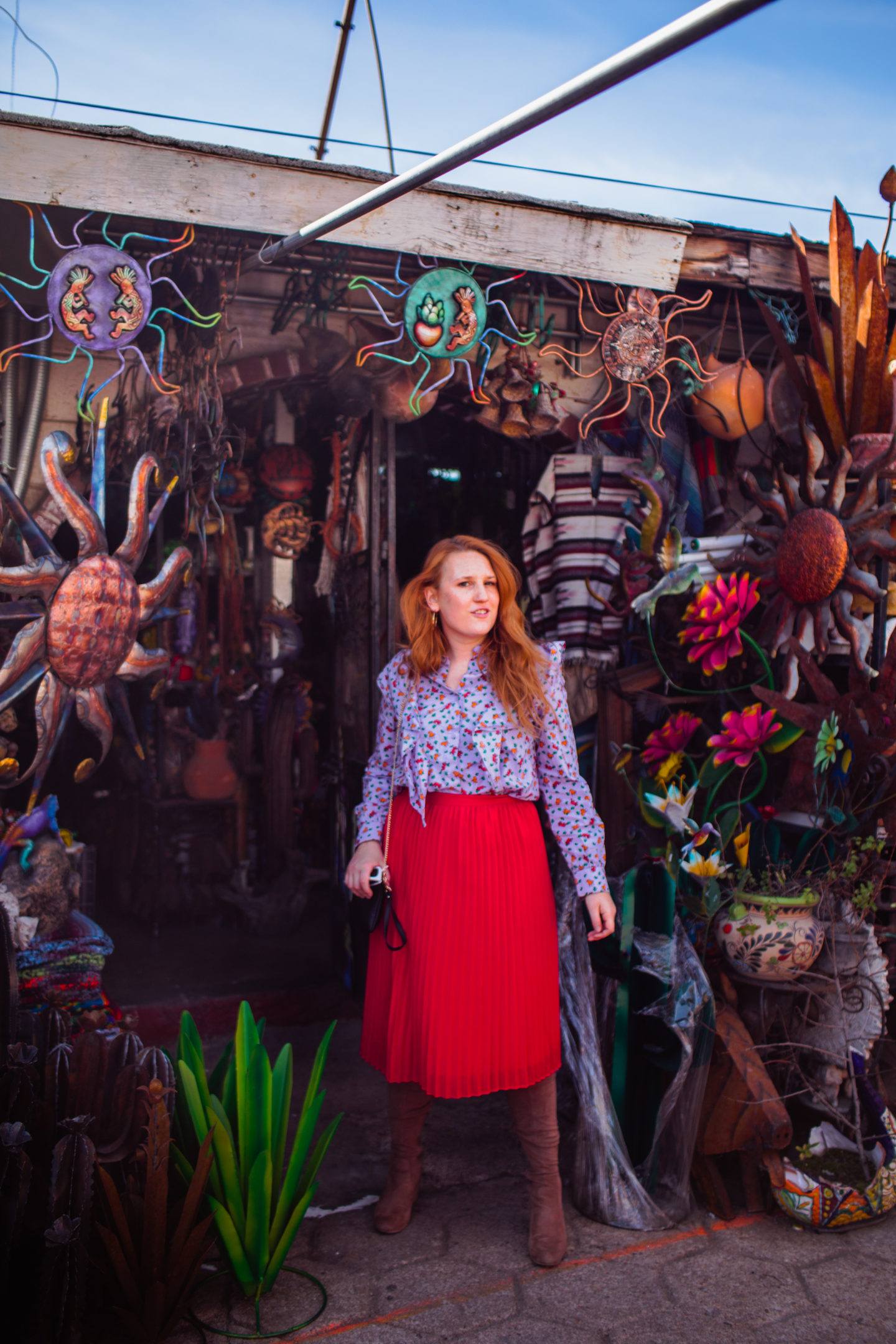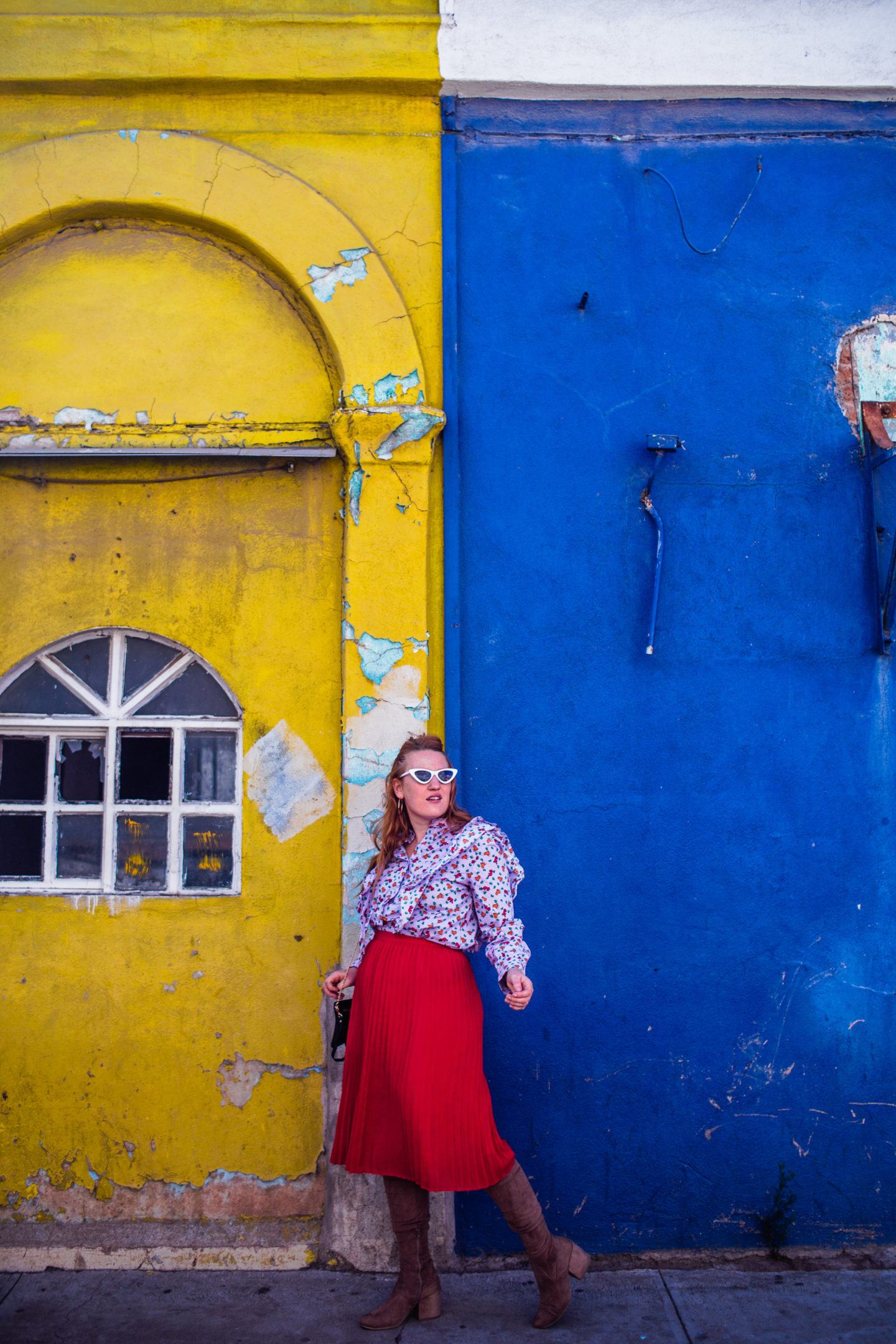 ---
Day Trip To Mexico
---
Cost: Free
Bring: Your passport!
Time: 1-3 hours
Popping over across the Mexican border has been on my bucket list for YEARS. Nogales, Mexico is about a 40-minute drive from Green Valley and makes for a really great day trip across the border. It's pretty safe, easy and fun! We spent about 1.5 hours in Nogales, though you can easily spend more time if you choose.
Park: Park in the lot on Sonoita across the street from Burger King. This parking lot is $5 for the day. If that one is full, go up the street to the lot by McDonald's, which is $2 per hour (the sign says something different than the machines charge you, FYI!)
How To Enter: Walk on Mill Street towards the street sign that says "Intl Border". You'll see a building that's like a big arch – head towards that! Eventually, you'll walk down some stairs and see signs for "To Mexico" Follow them through the gate, run your bag through security (it's easier than TSA) and BOOM – you're in Mexico!
You'll pop out on one of the main shopping streets. It's pretty safe here – remember that the locals to Nogales make a lot of their income off from American tourists, so they want to make sure we feel safe enough to pop over the border to go shopping, eat lunch, etc. That being said, exercise normal international travel precautions (bring bottled water, don't bring any designer bags, use an anti-theft purse, keep your passport safe, be aware of your surroundings etc.) The shop owners will hassle you to come into their store – just ignore them unless you actually want to shop in their store. When it does come time to shop, remember to barter with them!
Getting back is also easy, just be aware that the line can get long as security into the USA is tighter. Budget at least 30 minutes to get back.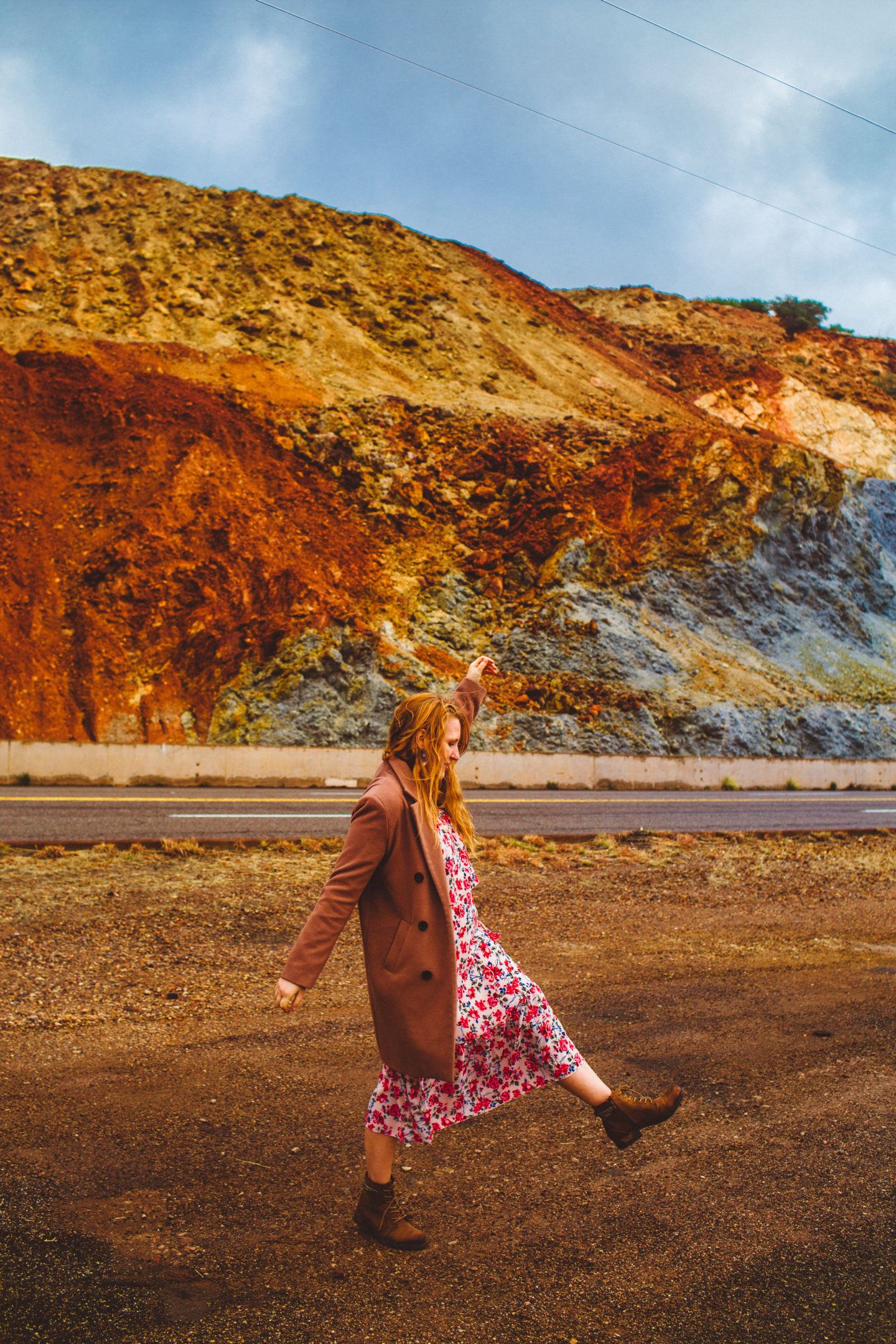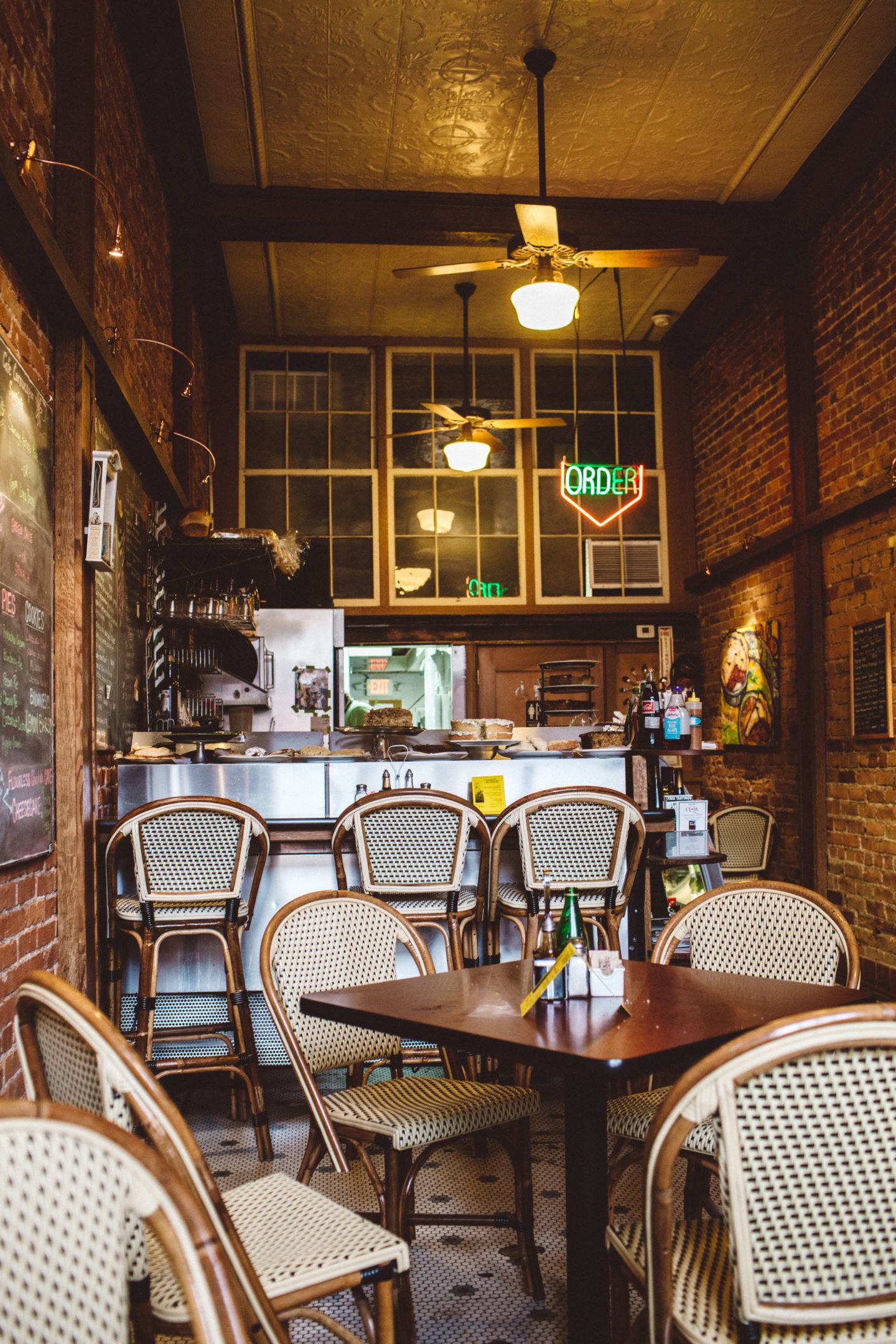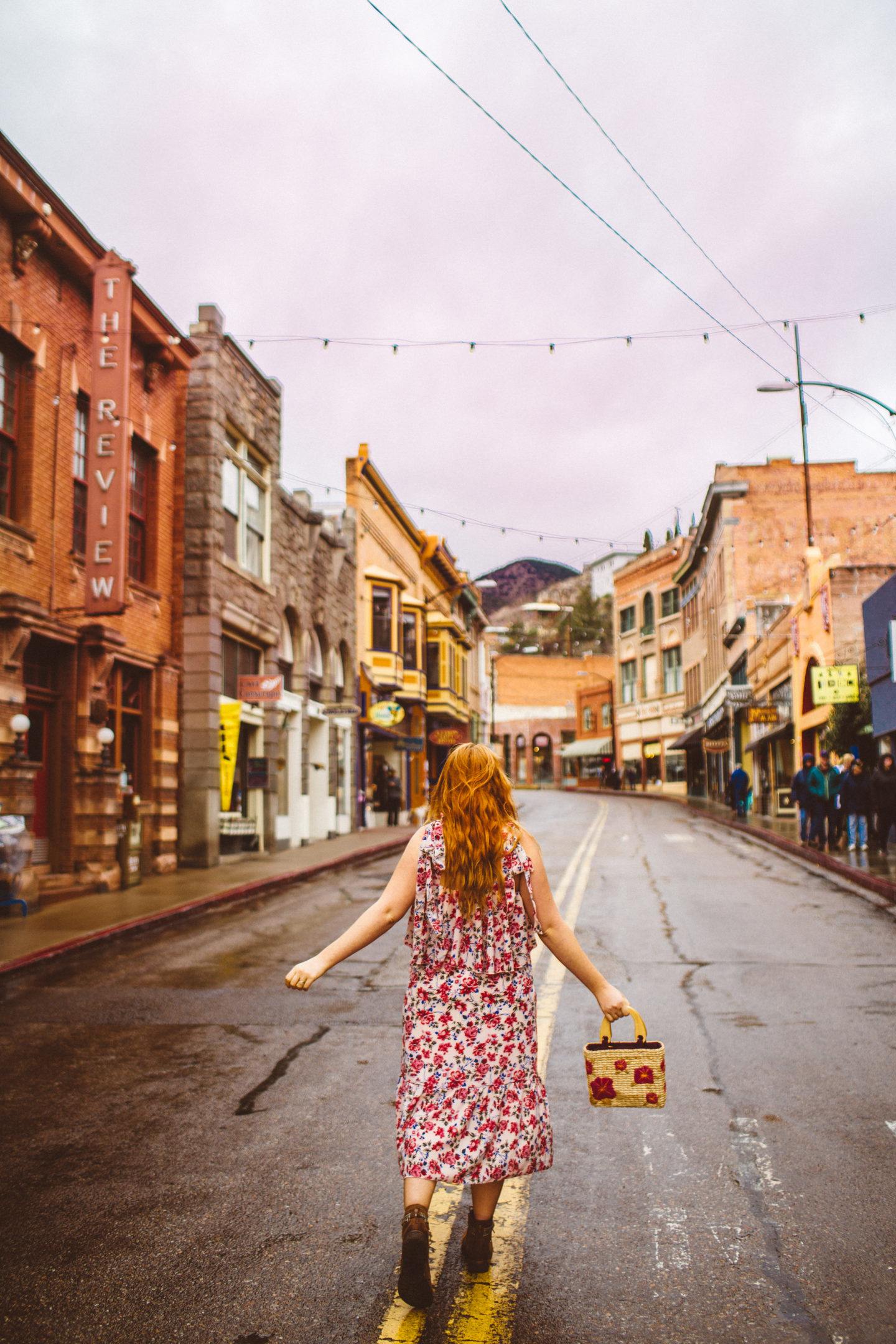 ---
Bisbee
---
Bisbee is a cute little artisan/mining town that is full of wacky fun. It was once a popular town for draft dodgers to live in, as it's pretty close to the Mexican border. (If the needed to flee, it was easy to pop over to Mexico and then come back when it was safe!) Because of this history, Bisbee has some apparently 1960's and 70's flare to it, along with an overall mining town vibe. What perhaps makes Bisbee the most unique are all the stairs – there are over 1000 stairs in this small town! Many houses don't have driveways leading up to them, but instead a long series of stairs. (I'm sure the residents have legs of steel!)
We stopped for lunch at Cornucopia Cafe, which is a locals' favorite and I can see why – it's cute AND has great food! Afterward, we walked around the shops, popping into a 1970's style thrift store, a vegan cake store and more. When you find a staircase, walk up it to see where it goes (the view from the top will be amazing!) Don't leave Bisbee without driving by the Lavender Pit lookout point – it's beautiful!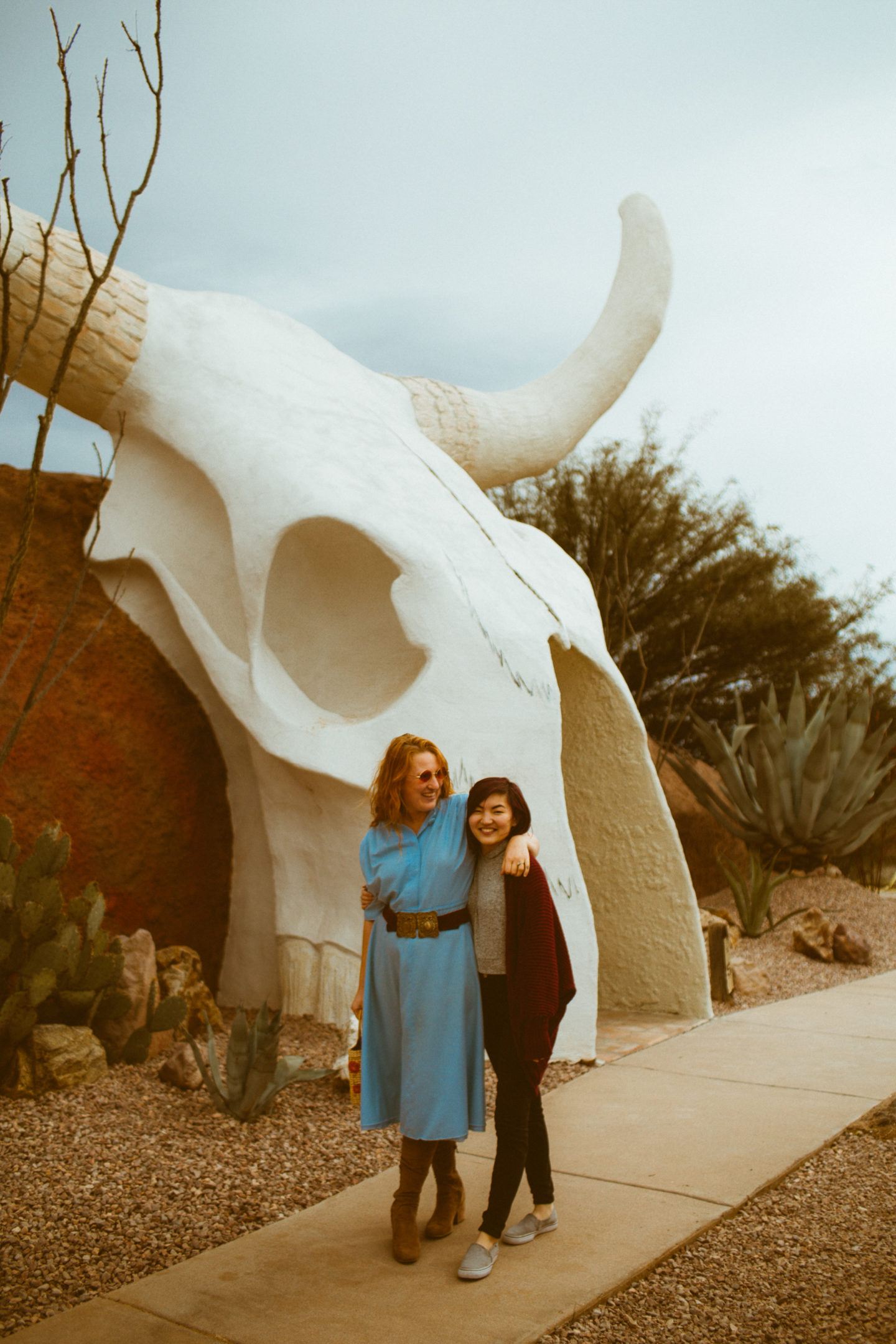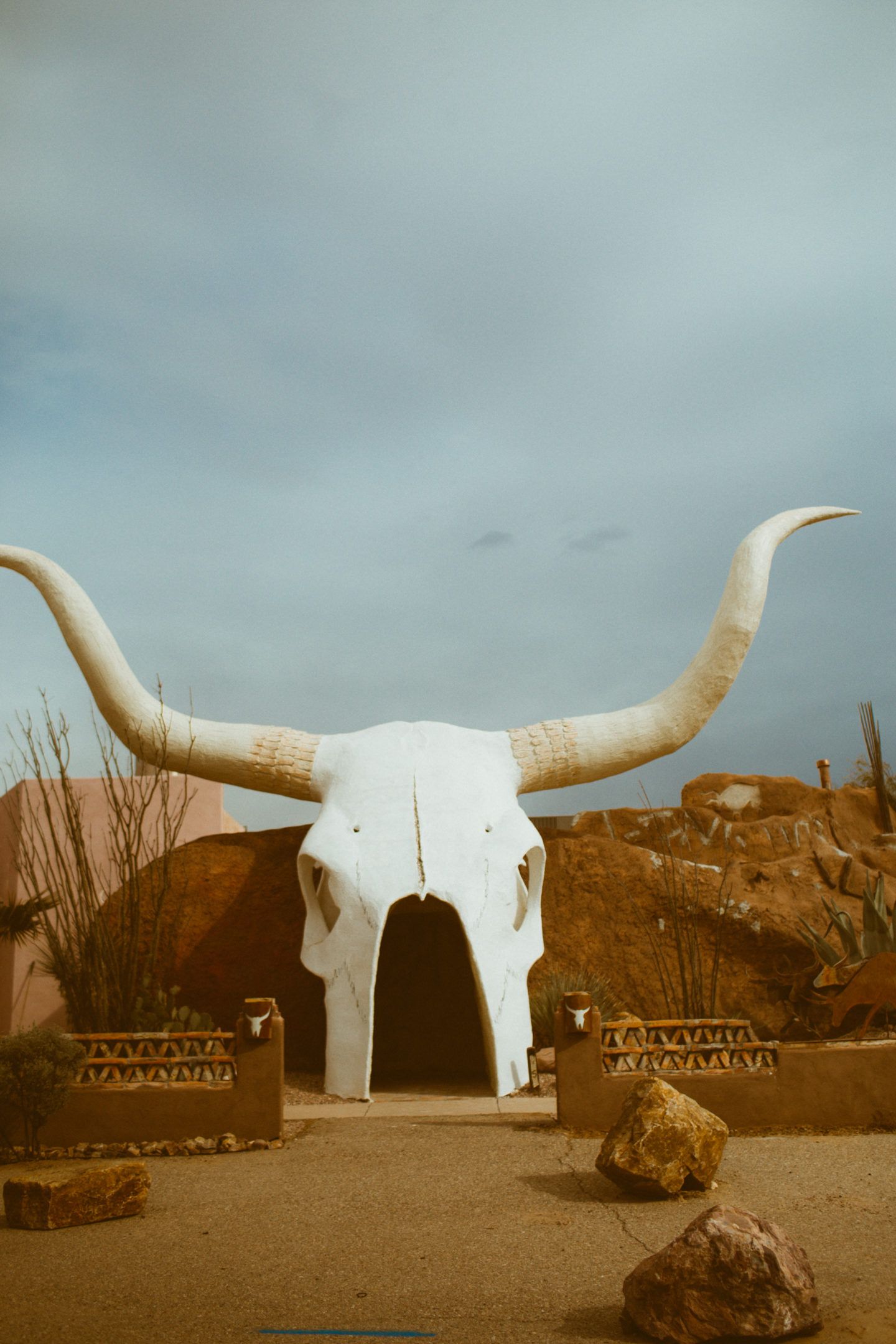 ---
Longhorn Skull
---
Location: S Nogales Hwy, Amado, AZ 85645 (easy to spot from highway!)
This famous massive longhorn skull sculpture used to be the entrance to the Longhorn Restaurant, but it closed down years ago. But, it was re-bought and is being remodeled into a new restaurant! Soon, you'll be able to grab margaritas here after snapping some IG worthy photos!
It's always been a popular place to take photos, so don't feel weird about it! When we were there, a few cars pulled up to take photos or look at it before driving away. You can park in the parking lot in front.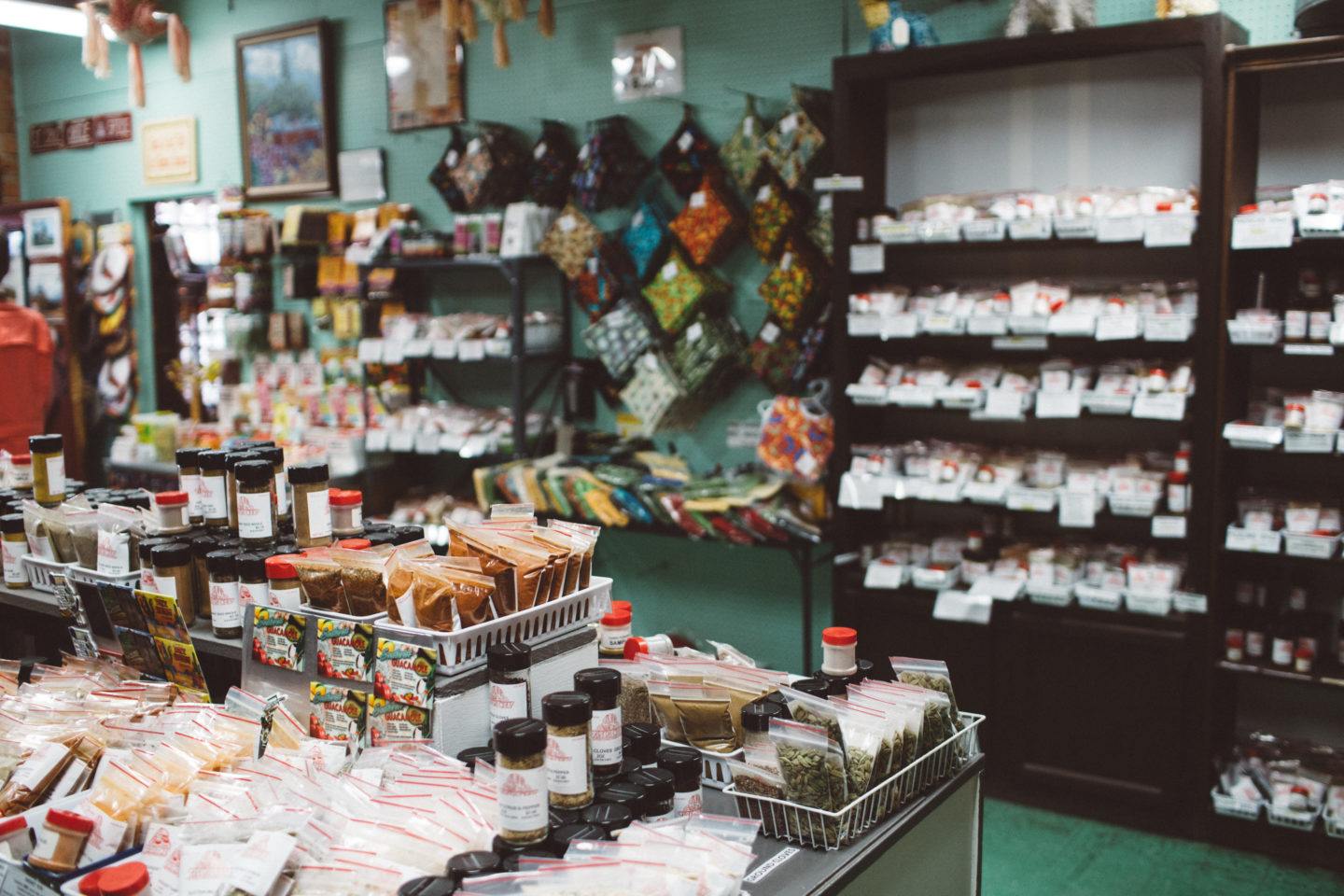 ---
Santa Cruz Chili & Spice Shop
---
Location: 1868 E. Frontage Rd. Tumacacori, Arizona
This store used to be an old trading outpost back in the day. Now, it's small but packs in a LOT of spices, jams, chilies and more. They have so many great little pre-made rubs. W picked up about 4 different kinds (a salmon tub, Harris rub, blanched spice, etc) along with some mole mix so we can cook up tasty Southwestern food at home!
The rubs range from $2-$6, but they last a long time!
---
Some people think that the Titan Missile Museum is worthwhile. That's not personally my cup of tea (or any of us in the group) but if you nerd out on missile things, visit here. Some people may also enjoy the Duval Mine Arizona tour, where you go visit a copper mine.
---
GREEN VALLEY AZ HOTELS
---
We stayed with my mom, so we didn't have to find a hotel in the area. But, I did some research and if we had to stay in a hotel, I'd pick one of the following for a fun visit!
Tanque Verde Ranch: As I mentioned above, there are a lot of fun ranches in the area. After visiting the Greenhorn Ranch in California, I fell in love with the whole experience. I would love to come back to the Tucson/Green Valley area just to spend a few nights at a dude ranch! The one that really caught my eye was Tanque Verde Ranch.
Canoa Ranch Golf Club: If you're looking for a large resort with plenty of golf, this is the place for you! There's a country club sort of program where you can join and golf to your hearts content. There's also a spa and a grill on site.
Best Western Green Valley: This is the best budget-friendly hotel in Green Valley AZ. This hotel looks cute for a chain and has a nice sized pool in the courtyard! This also had good wifi if you are traveling for work!
If you love bed and breakfast type places, this little B&B has great reviews online! They also do weddings on the charming adobe style house 30 minutes south of Tucson.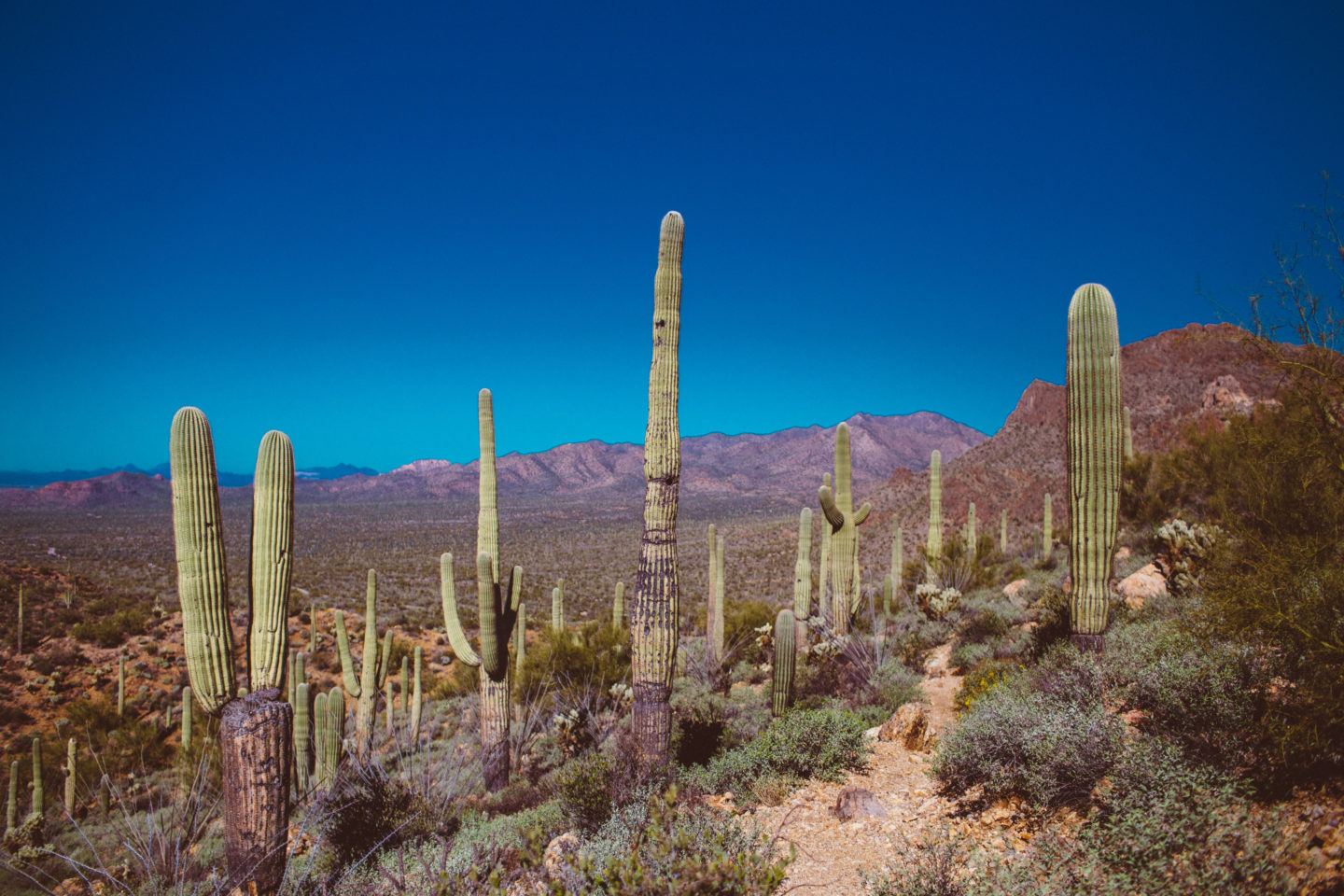 ---
WHAT TO PACK FOR GREEN VALLEY
---
Green Valley AZ weather is kinda odd. All desert weather is, to be honest. In the winter, it is commong for the temps to drop to the 40's in the evenings but by the afternoon, it's 70 and warm. Of course, in the summer, it can get CRAZY hot in Arizona. Obviously, look at the weather and plan ahead, but this list of things to pack for Southern Arizona should help you get started!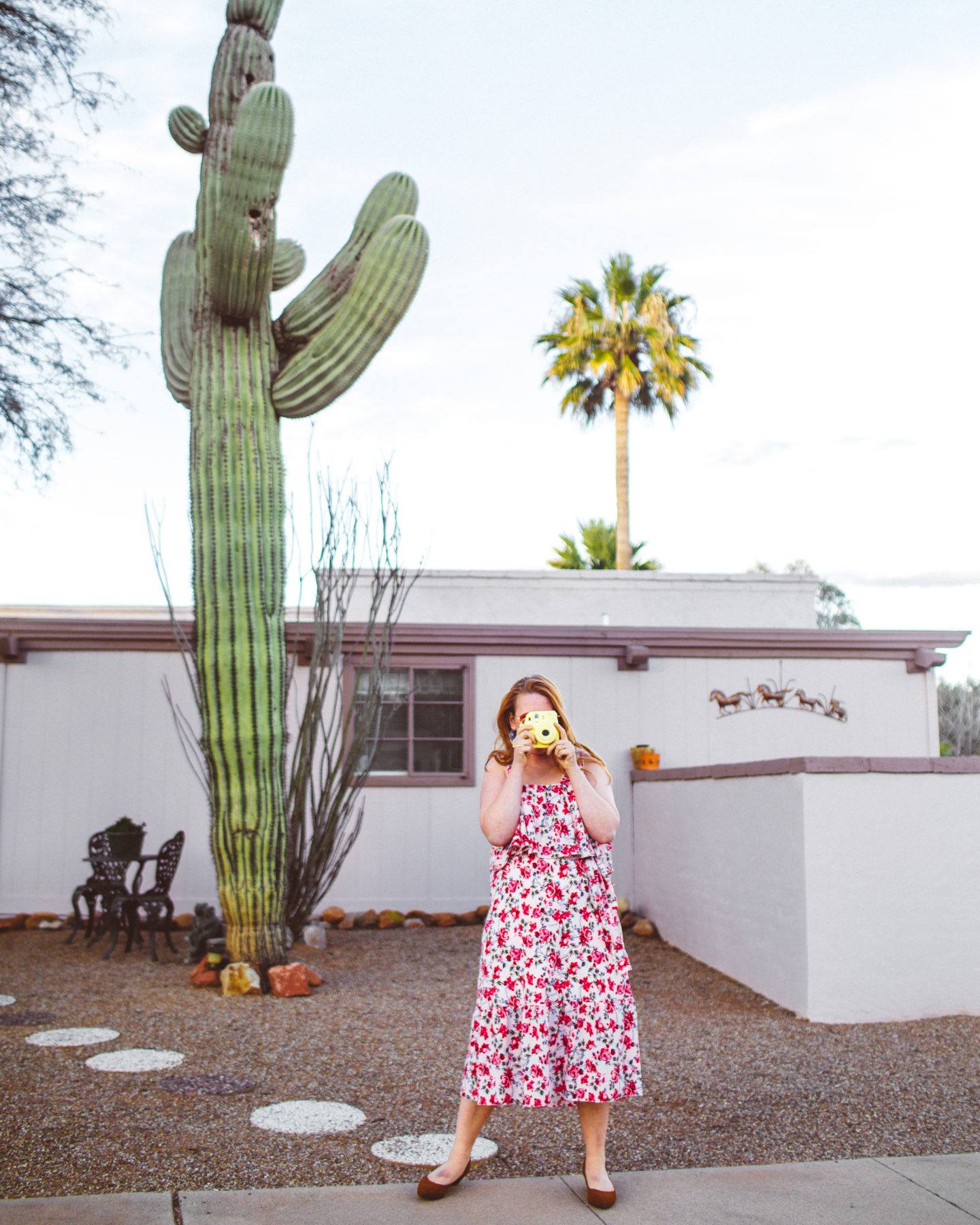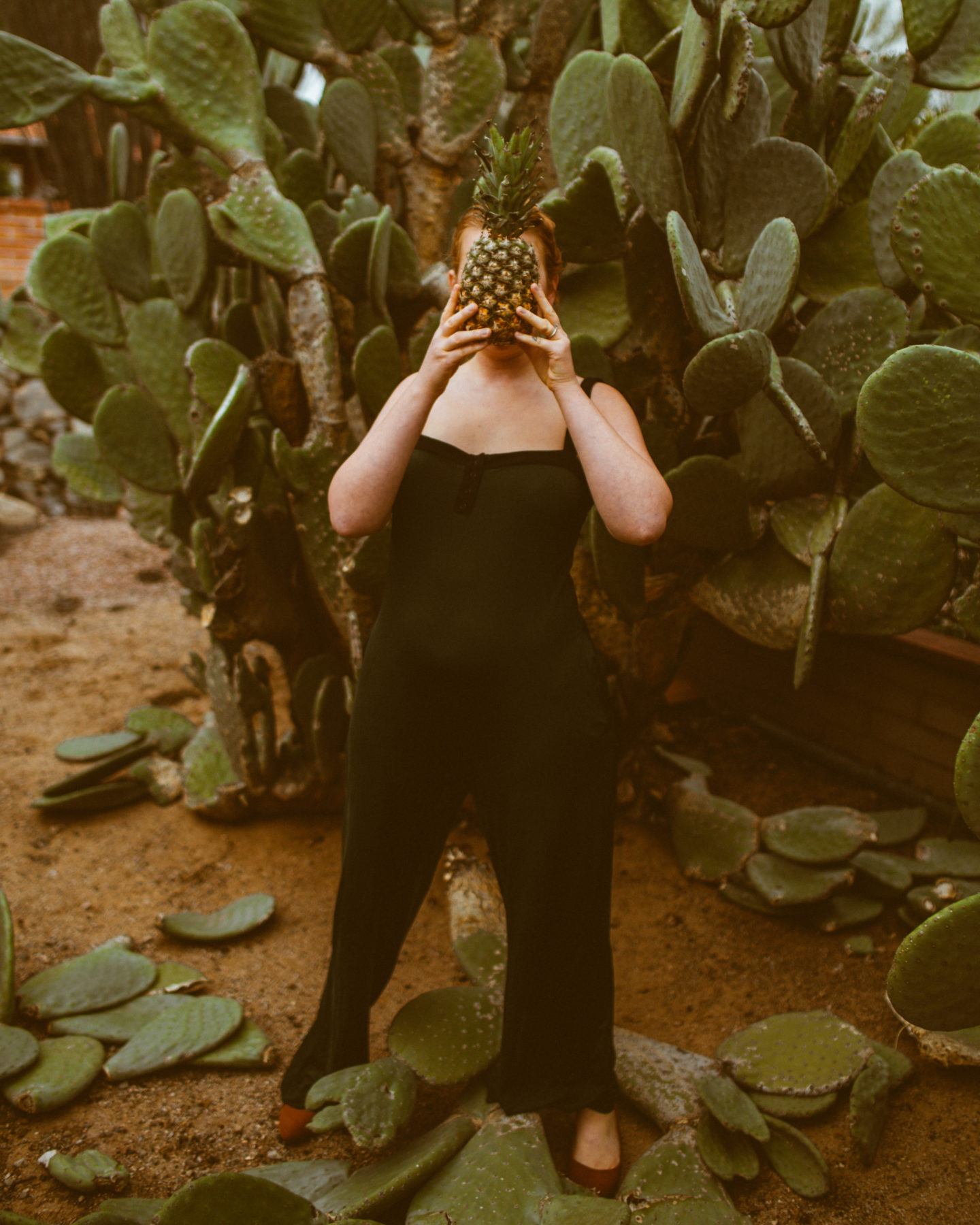 ---
GREEN VALLEY AZ ITINERARY
---
This is my suggestive way to split up your time during your visit to Green Valley! Feel free to tailor as you see fit.
DAY ONE
Morning: Hike Gate's Pass
Midday-Afternoon: Wine taste in Sonoita
DAY TWO
Morning: Tombstone
Lunch: In Tombstone or Bisbee
Afternoon: Bisbee
DAY THREE
Morning: Nogales, Mexico
Afternoon: Tubac
DAY FOUR
Morning: Hike Madera Canyon
Afternoon: San Xavier Mission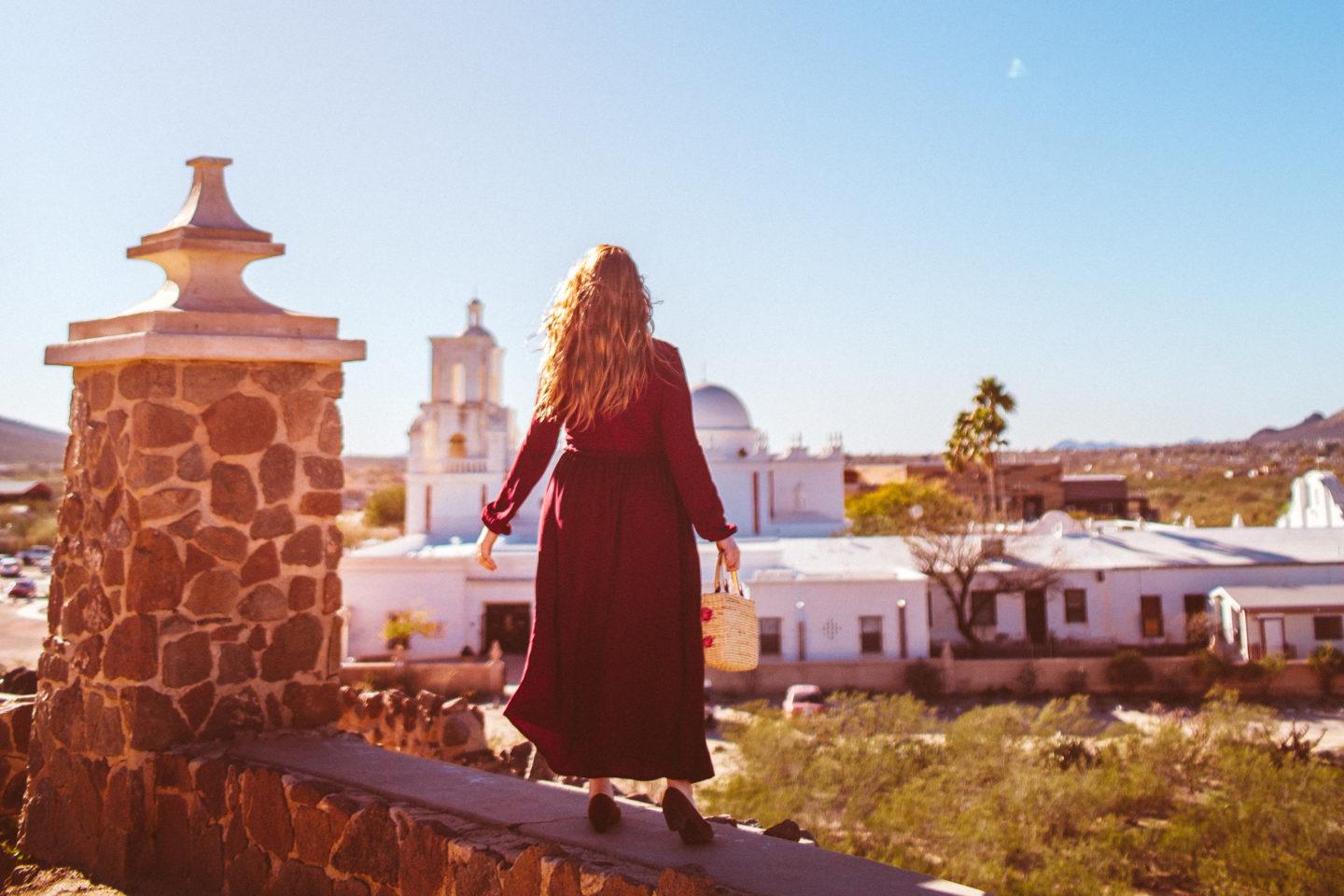 ---
PLAYLIST
---
I hope this helps you plan a Green Valley AZ and/or Southern Arizona trip! Our visit with my mom was very relaxing yet full of fun activities.
If you have anything fun to add, leave a comment below! If you have any questions, leave a comment below or DM me on Instagram @thewhimsysoul and I'll help you out!