Data proves that walking daily, even if it's just for 30 minutes, improves mental health, reduces stress, helps you be more creative, lowers blood pressure and you get to see some really cool things, too. You've probably been doing versions of a hot girl walk most of your life (I sure have) but it's a trend that's taking over TikTok and I'm here for it.
It's just three steps: Put on real clothes, get your butt outside to walk. And feel hot while doing it.
Some folks say hot girl walks HAVE to be a certain number of miles (between 2 – 4) but I'm here to say your hot girl walk can be anything you want it to be, though the right tools make it a whole lot more fun.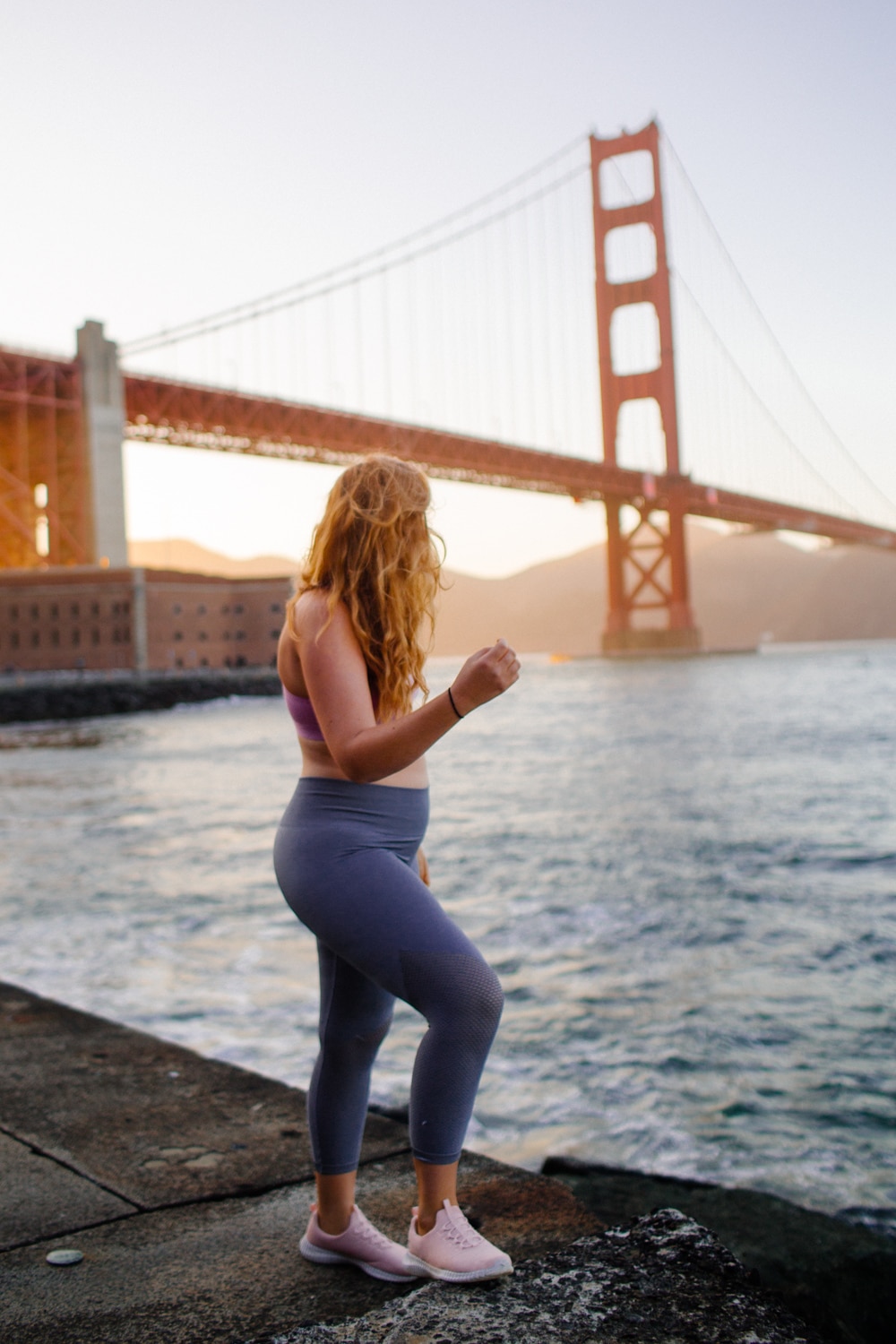 What Is A Hot Girl Walk?
The hot girl walk meaning is all about getting you moving and thinking nice thoughts about yourself. Exercise and fresh air have tons of physical health and mental health benefits but the act of thinking positive thoughts is what makes this different than a normal workout. It's about practicing gratitude and teaching you to create a habbit that's anchored i movement and joy.
Like most of us, I started really getting into daily walks during the lockdown of 2020. I've been hot girl walks since a teenager way before Mia Lind coined the term but lockdown hit differently this time. I needed something to get my heart rate up, get my off doomsday scrolling of social media for a while and out into the fresh air. I needed more hot girl walking in my life. So, I leaned hard into the Hot Girl Walk trend.
Earlier this year I even challenged myself to do 100 miles of Hot Girl Walking so help me get back into this TikTok trend habit after the holidays. (I always go into a lil potato mode during Christmas and it was nice getting out of the house again!)
Personally, I put on a true crime podcast and walk around Golden Gate Park or along the ocean. Sometimes I do long 5 miles walks across the city while listening to an audiobook. No matter what, my hot girl walks always have the components of an outfit that makes me feel confident, something good to listen to, and a focus of positive thinking. But I like to switch up my tools to help make it a fun walk.
Hot Girl Walk Essentials You Need In Your Life
Here's my essential hot girl products:
Really, you just need three things: yourself, something to listen to and a positive mindset. There's no strict rules or classes. Just get yourself off tech for a like and go play outside. And no, hot girl walks aren't just something to do in your hot girl summer. It's a year-round wellness practice!
Happy walking.