I've been dying to go to the Treasure Island Flea Market ever since we moved to San Francisco. On the last weekend of each month Treasure Island is taken over by artisans, vintage vendors and food trucks and I wanted all of those (50% for cool things, 50% for cool food trucks TBH). This past weekend Robin and I finally had time to go. We woke up early, hoped in the car and drove halfway across the Bay Bridge to Treasure Island (doesn't the name just give you chills?). Off to find me booty! Argggg.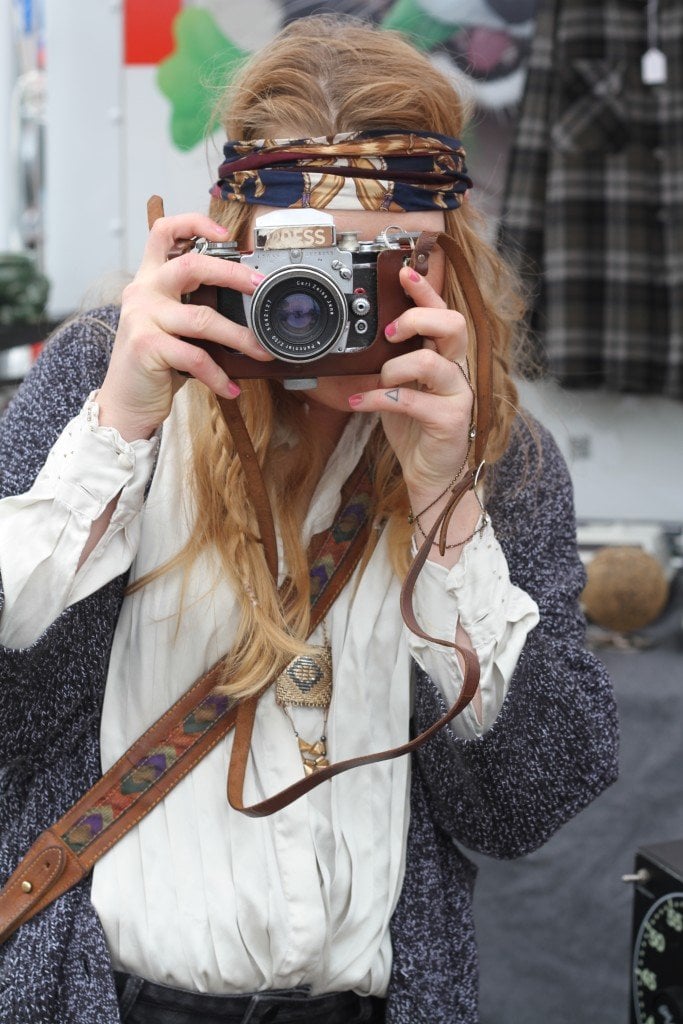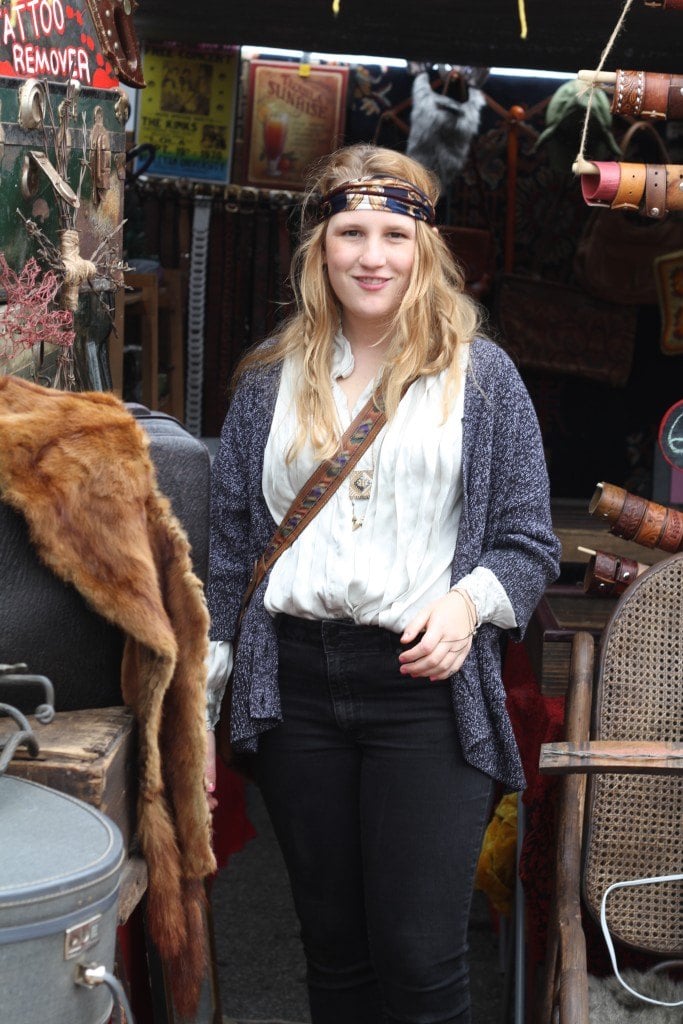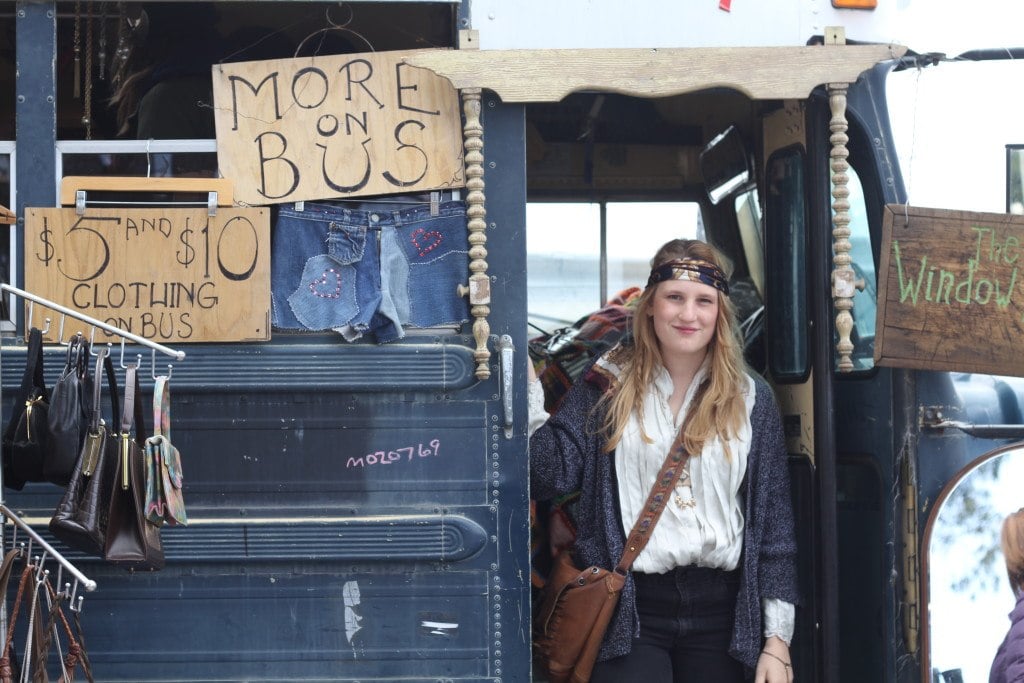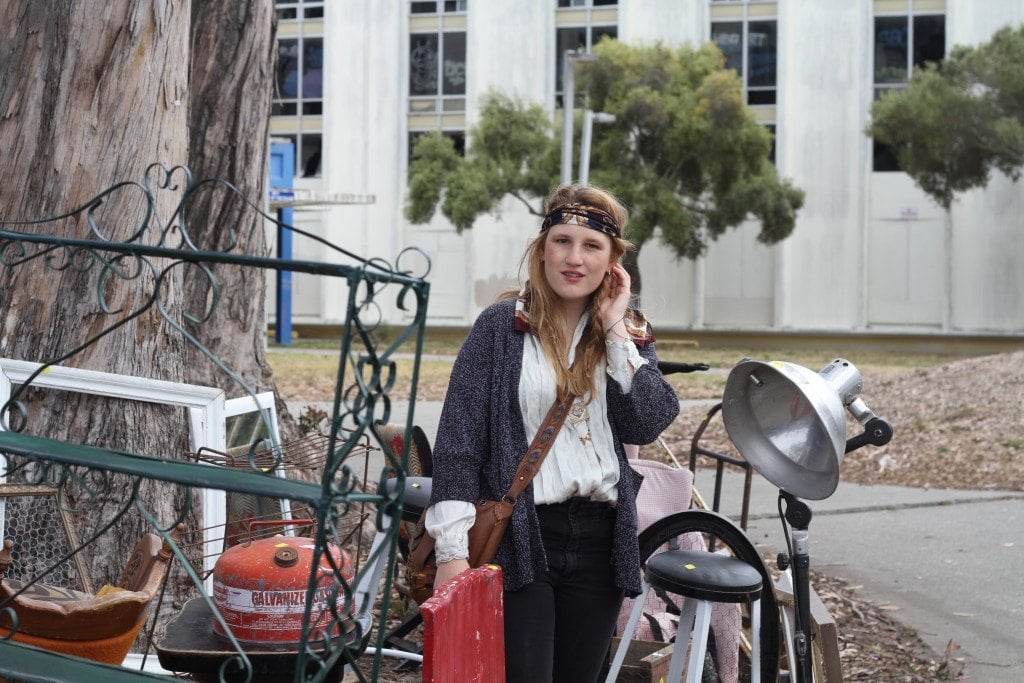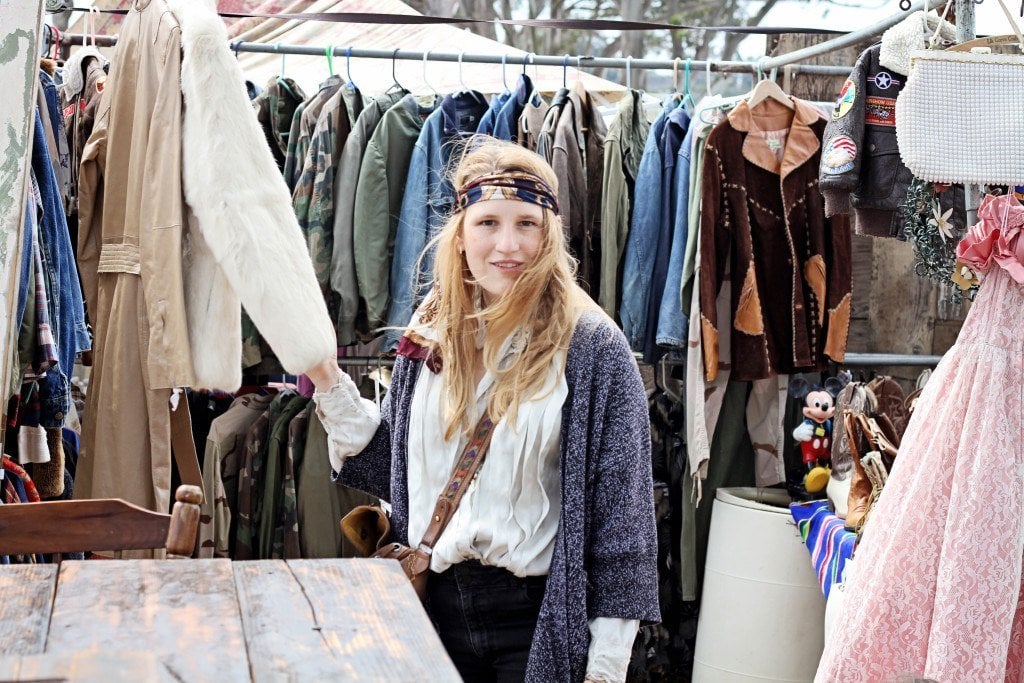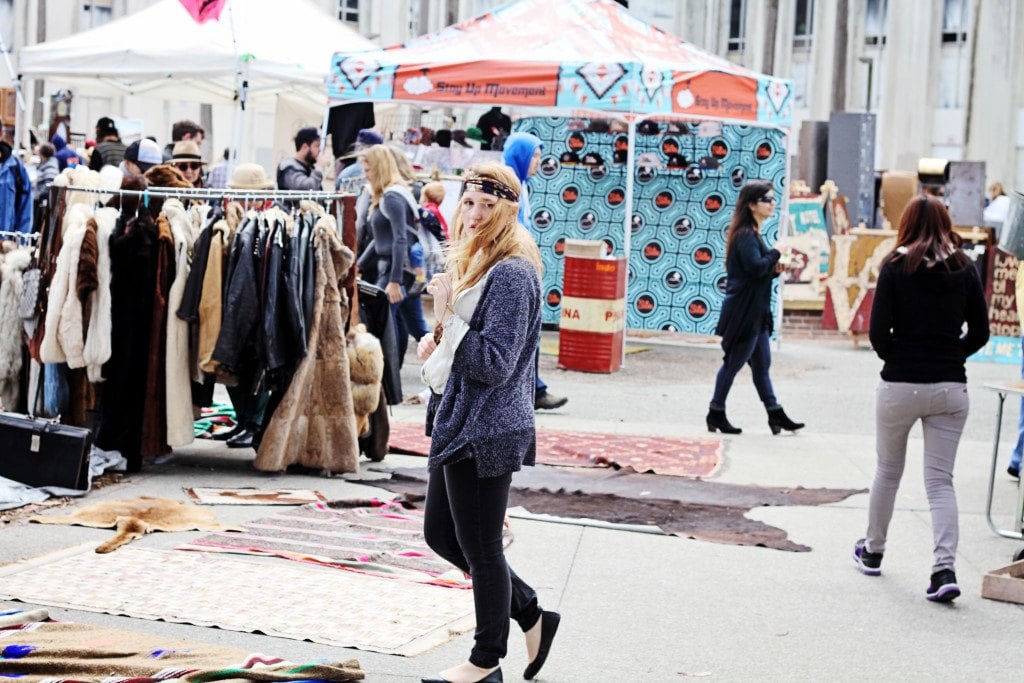 We pulled up right at 10am when it started and I highly recommend you get there early if you want to go – the line to get in was PACKED when we left around 1pm. I love art fairs – I get giddy over vintage stuff, plants, hand-crafted things. Robin wasn't so sure he would find something he could get excited for, but then he stumbled across a booth with tons of baseball cards and I literally just left him there for about a half hour while I looked at clothes. hehe. For lunch we treated ourselves to the overpriced yet yummy food from the food trucks parked on the grass. The whole scene reminded me of that epsiode of Bob's Burgers when he goes to a music festival. I got Mexican he got a bacon burger. Anyways. We ate our lunch on the grass and then sat on the rocks overlooking the San Francisco skyline afterwards. This city is beautiful when there's no fog!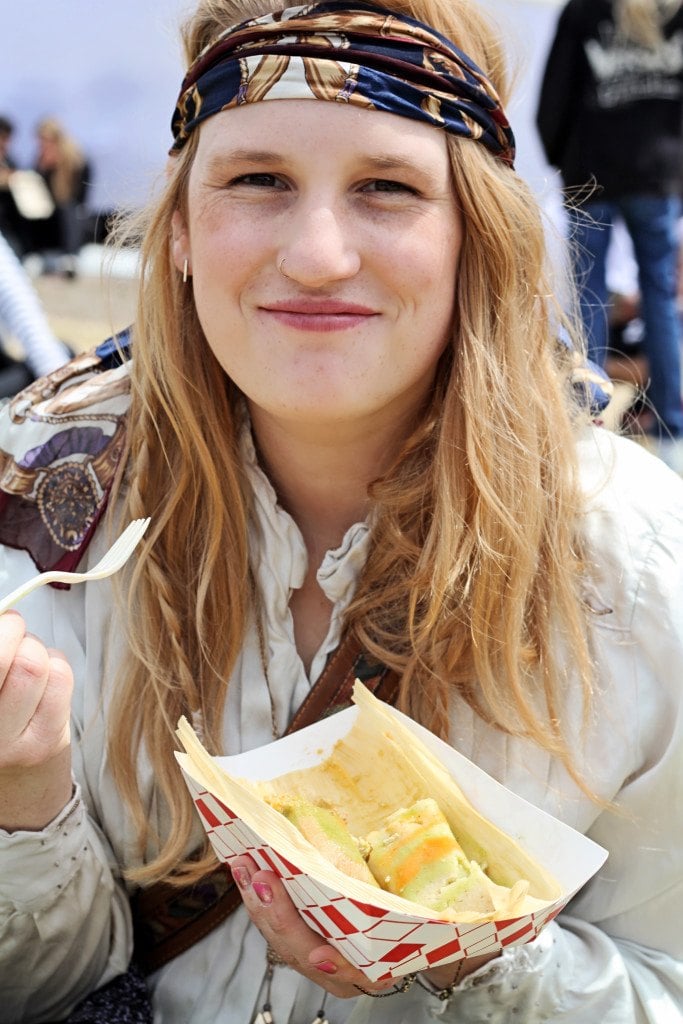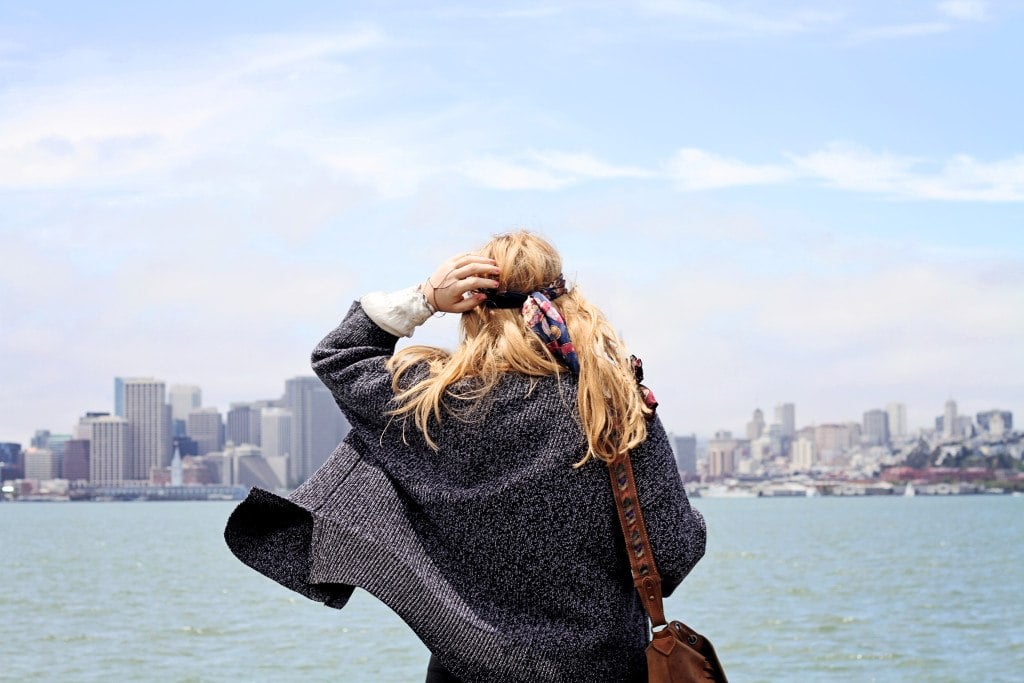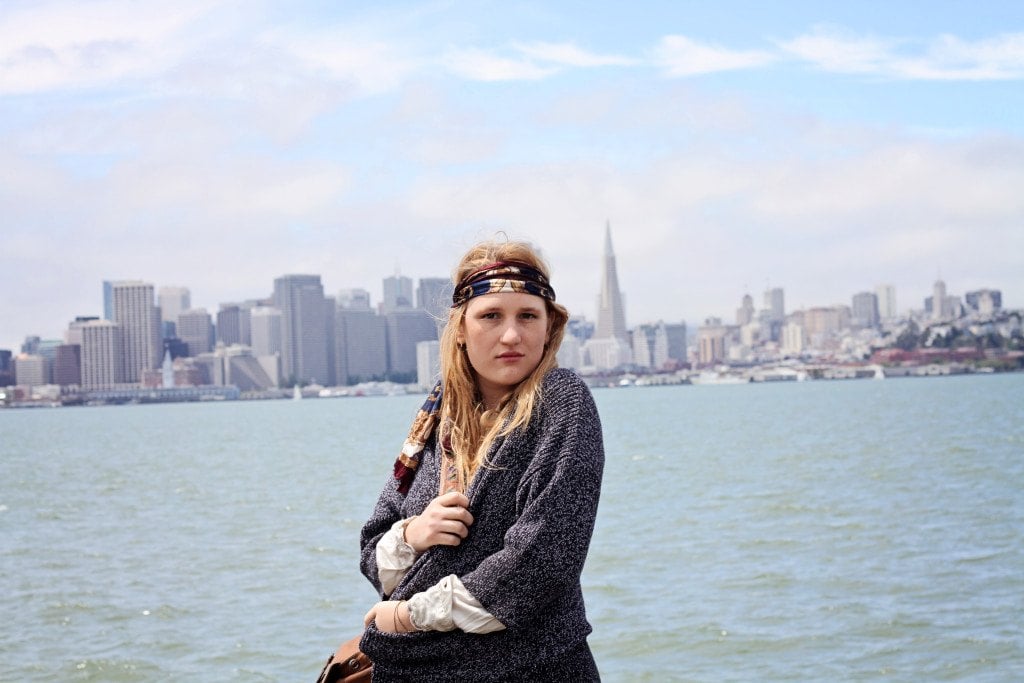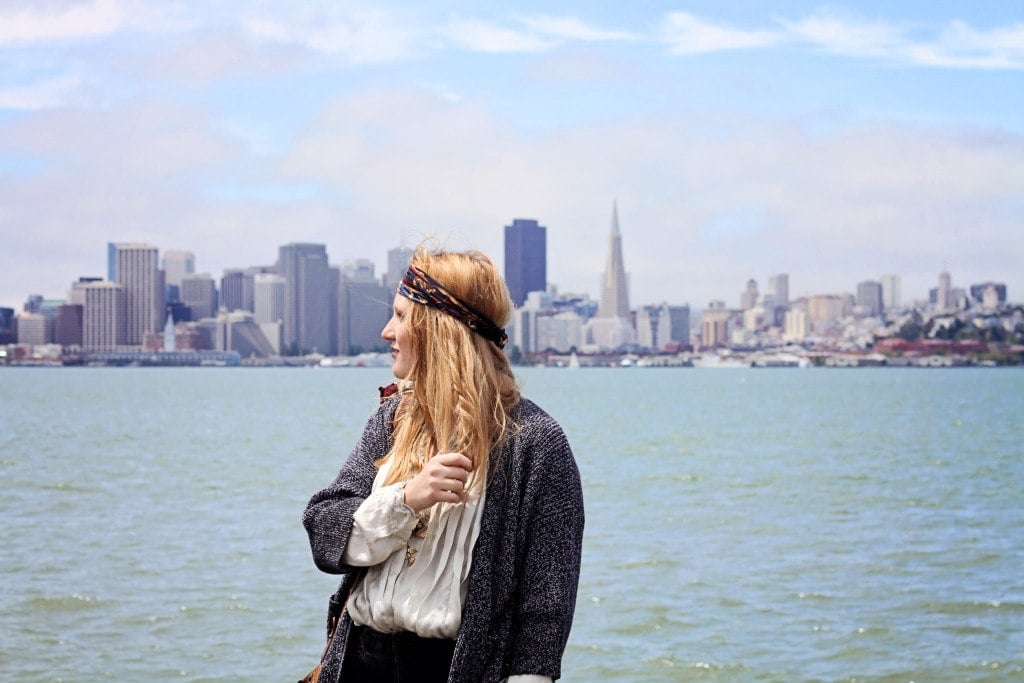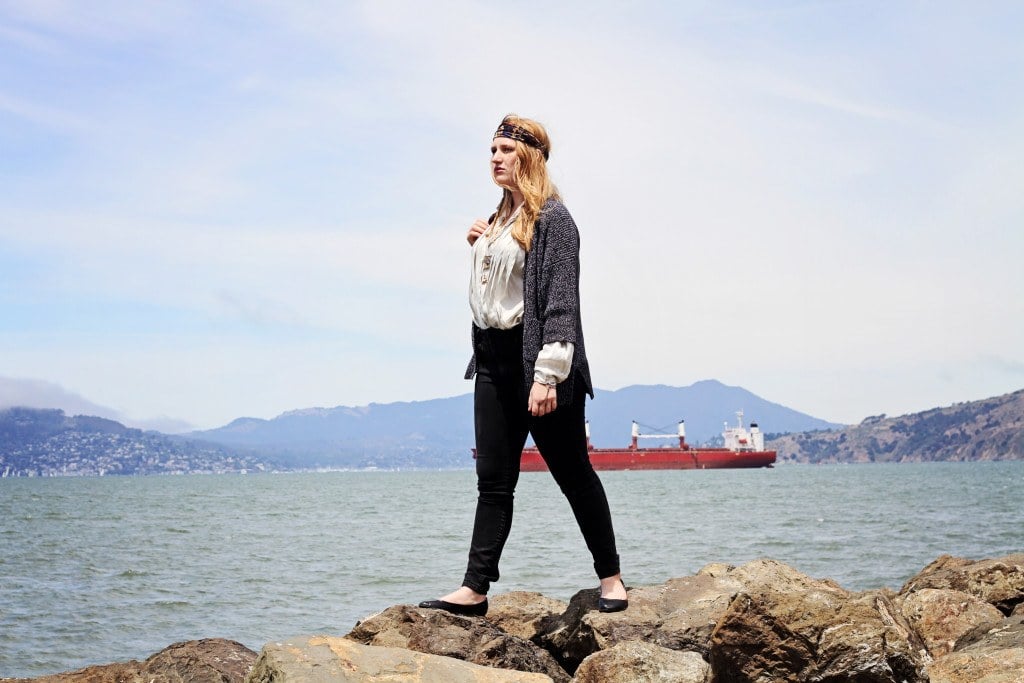 Robin of course ended up getting a binder of vintage baseball cards and I picked up a handful of air plants. I have a special decor project in mind that I'll share with you later. Once we have a bigger apartment and need to fill it with more furniture, I'll be hunting at Treasure Island Flea – it's a mecca for beautiful vintage pieces!