Three years ago, I packed up my life in the Midwest and drove across the country to San Francisco. This city is amazing. Every neighborhood is so unique, 100's of new restaurants pop up each year and there is never a shortage of fun things to do or see in the city. Finally, after three years, I finally feel ready to dish out the most Ultimate San Francisco Travel Guide, made by me, a local.
Read on to find recommendations on where to stay, general city tips, my favorite place to eat/drink, a list of fun things to do and some pointers to find hidden gems. Scroll down to the end to find a Google Maps of all the locations I mention, plus more so you can easily find everything on the go.
Want more San Francisco? Follow me on Instagram @TheWhimsySoul
Tip: Before you arrive, download the Good2Go app on your phone. This company helps connect you to reliable, modern restrooms nearby around San Francisco that you can use – free for a limited time! TRUST me when I say you'll need this!!
WHERE TO BOOK YOUR HOTEL
While the city is only 7×7 miles, every neighborhood is so very different from the next. It can also take a very long time to get from one part of the city to the next. With that in mind, I've pinpointed the three best neighborhoods to stay in so you can experience all the San Francisco charm while still being able to navigate the city well.
**Airbnb is founded in San Franciso, so the options are endless here and can provide a more authentic experience. Use THIS link to get $40 off your first stay.
Nob Hill
Right above Chinatown and Union Square, Nob Hill is what you probably picture San Francisco to be: hilly. Many people book hotels around Union Square, but I prefer to send people up the hill to escape the chaos of that area and instead be treated to amazing views of the city while still retaining that easy-access to other neighborhoods. Book at the Fairmont – the hotel is beautiful and has a rich history. You'll love your stay!
Pacific Heights
Pac Heights is the fancy neighborhood – the houses here big and beautiful (and millions of dollars!) They all sit on a hill which has sweeping views of the Bay and the San Francisco skyline. To one side is the Presidio, a lovely park. To the bottom is the Marina, a trendy neighborhood for dining and shopping. It'll make a great luxury home base for exploring the city! Look for a cute Airbnb (you can luck out and find one in a really fancy house sometimes) or book at Hotel Drisco, one of the best hotels in Northern California.
Hayes Valley
I love Hayes Valley for the cute houses, boutique shopping, and incredible restaurants. It's in the heart of the city – literally, it's very much in the middle. This lends it to be a great area to call your home base and explore the rest of the city in. Book at an Airbnb for the local's experience!
Duboce Triangle
Lastly, Duboce Triangle makes a great place to stay as it's right next door to the Castro, The Mission and the Downtown area (Soma, FiDi, Union Square, etc). If you like to eat, consider this neighborhood. Look for a cute Airbnb here – I recommend one in the Castro that's on the hill so you get views!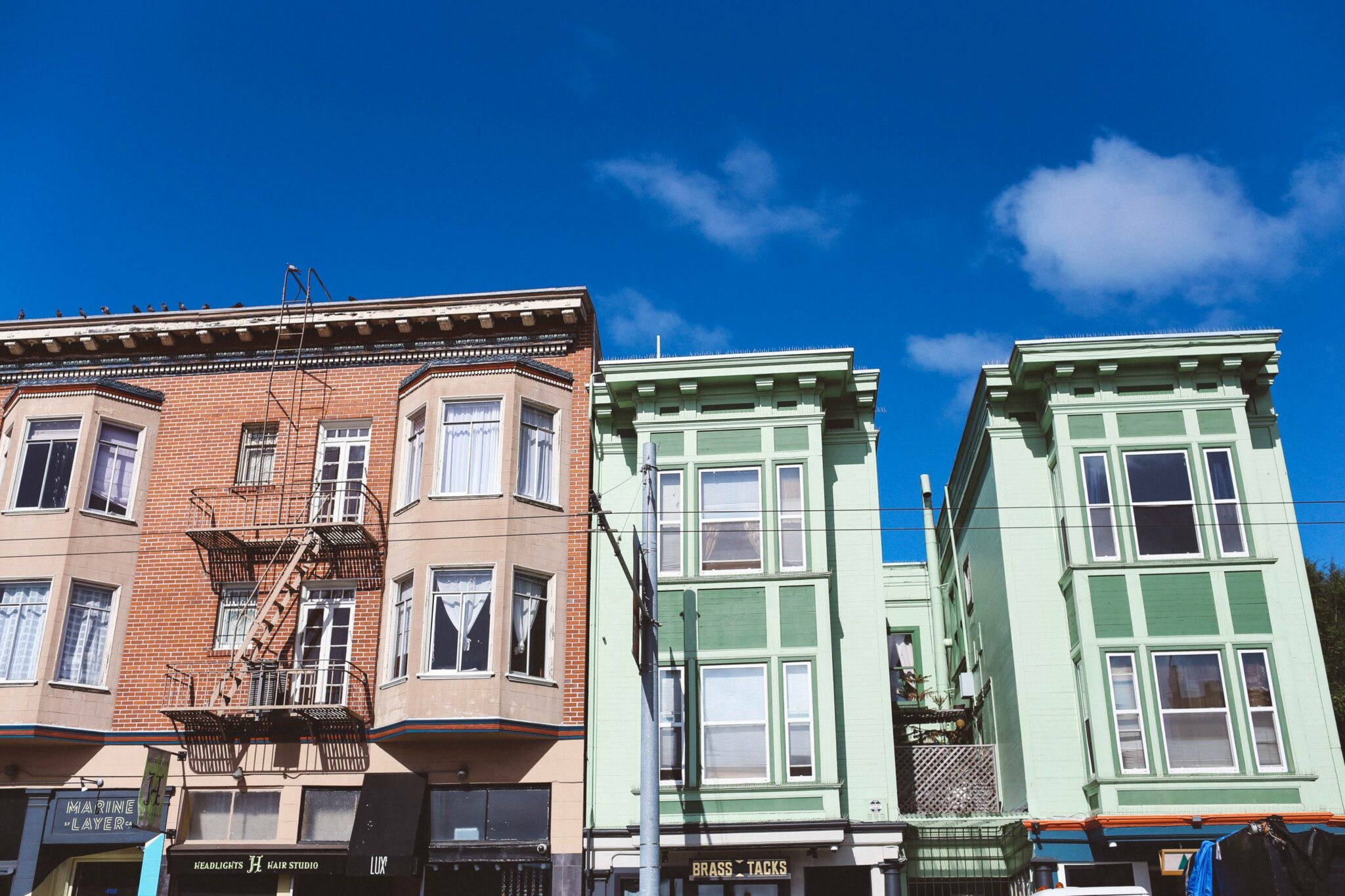 ---
GETTING AROUND THE CITY
As mentioned above, San Francisco is small but it can take forever to get from point A to point B. The public transportation (called Muni) here is also hit-or-miss. It's really easy to get horizontally across the city (West to East) but really hard to get vertically (North to South) with Muni. Because of that, I recommend taking Uber Pool or Lyft Line to most places as the fares are cheap here and you'll save a lot of time.
Walk
Wear comfy shoes and walk around! It's the best way to see the city.
Uber
Use code UVUZV to get your first ride for free.
Lyft
Use code KARA300553 for $5 off your first ride.
Muni
You can buy tickets with a credit card or cash at machines at the stations under Market Street. Otherwise, you'll need exact change to ride a Muni bus or train. They raise the price every few months, check here for the most updated price. If you think ahead, order a Clipper Card online and have it shipped to your house. You can then load a balance onto that and just carry the card instead of cash.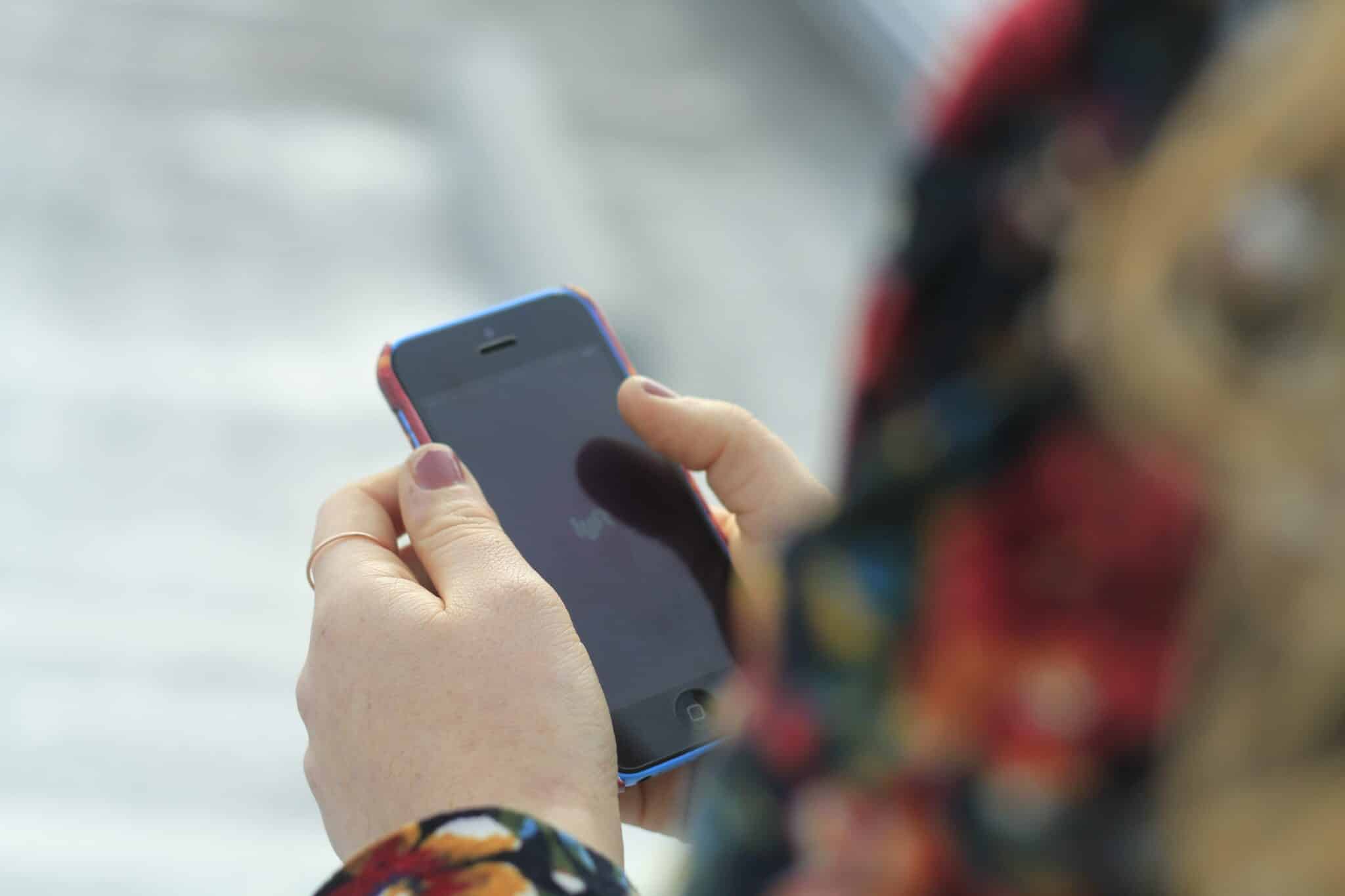 ---
TOP THINGS TO DO
Exploratorium After Dark Thursdays
While I enjoy the Exploratorium at all times, my favorite time to visit is during their After Dark events each Thursday – it's adults only! Drinks are poured and they let you run wild through the Exploratorium, which is so fun. They also have fun themes each week (we went to one where we got to experience VR!) Make sure to add this to your list of things to do while visiting San Francisco. You can read more about it here.
Golden Gate Bridge
Obviously, the Golden Gate Bridge is an iconic sight in San Francisco. You can spot it from various points in the city, my favorite being Battery Point and Marshal's Beach. Make sure to spend an early morning or evening checking it out and snapping that perfect Instagram pic!
Walk Union Square to Fisherman's Wharf
San Francisco is very walkable. My favorite thing to do with visitors is starting from Powel/Market and walk up through Union Square, China Town, North Beach, Lombard Street and down to the Fisherman's Wharf. It takes just a couple of hours and you can see so much of the city during it.
Brunch
We take brunch very seriously here in San Francisco. You can brunch any day of the week and the options are endless. Try Starbelly in the Castro or 1428 Haight Crepes in the Haight to start.
Giant's Game
Tickets can run pretty cheap and you can buy them last minute easily. We love heading to games on warmer days because it can get cold in the stadium. Just make sure to bundle up, grab a hotdog and watch some ball!
Pro-tip: Splurge for the Lexus Lounge seating right behind home plate! Snacks and food are including along with a private bathroom, which makes the whole game day even better!
Ferry Market Farmer's Market
Each Tuesday, Thursday, and Saturday is the farmer's market. With the scenic bay as the backdrop, it's one of my favorite farmer's markets in the city. I recommend grabbing breakfast here and looking at all the shops.
Alcatraz
I loved our Alcatraz tour. The view of the city from the island is stunning and the audio tour is really, really good. I recommend booking on a day the farmer's market is happening so you can stop there first for breakfast, then catch an 11am tour to Alcatraz a few piers down. Make sure to book tickets well in advance (think at least a month) because they sell out quickly. Also bring layers, it can get cold out there!
Ride a Bike Around Golden Gate Park
The park is bigger than Central Park – it's huge. There's everything from garden, museums, ponds and bison in the park. It's a wonderful place and it's easiest to explore it by bike. Head to the Haight/Stanyan side of the park to find the stand to rent bikes from for the afternoon.
Sunday Funday at Dolores Park
On warm weekends, the entire city flocks to Dolores Park in the Mission. The view of the skyline from this park is stunning and on sunny days, you can almost feel like you're in SoCal. If you need a lazy day and love people watching, head here (don't forget to bring lots of beer, water and snacks!)
Anchor Brewery Tour
Anchor is a San Francisco beer staple. It has a great history and the tour is a fun way to spend the afternoon.
Hike Land's End/Sutro Baths
The Sutro/Land's End area is a well-kept secret. Head to the west side of the city to find the Sutro Bath ruins (yes, ruins!) and hike trails leading down to the Land's End Labyrinth, a stone labyrinth that juts out into the bay with stunning views of the bridge.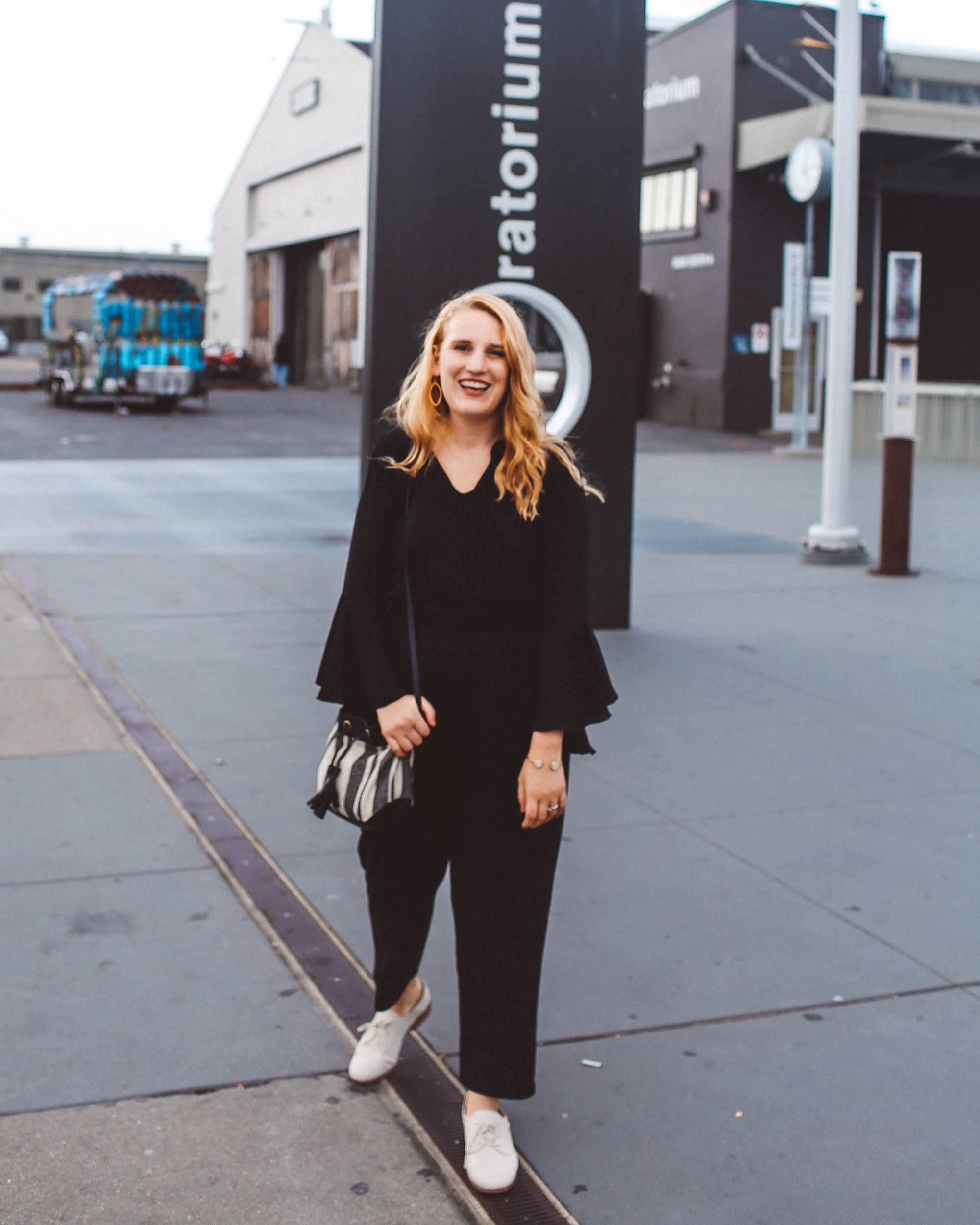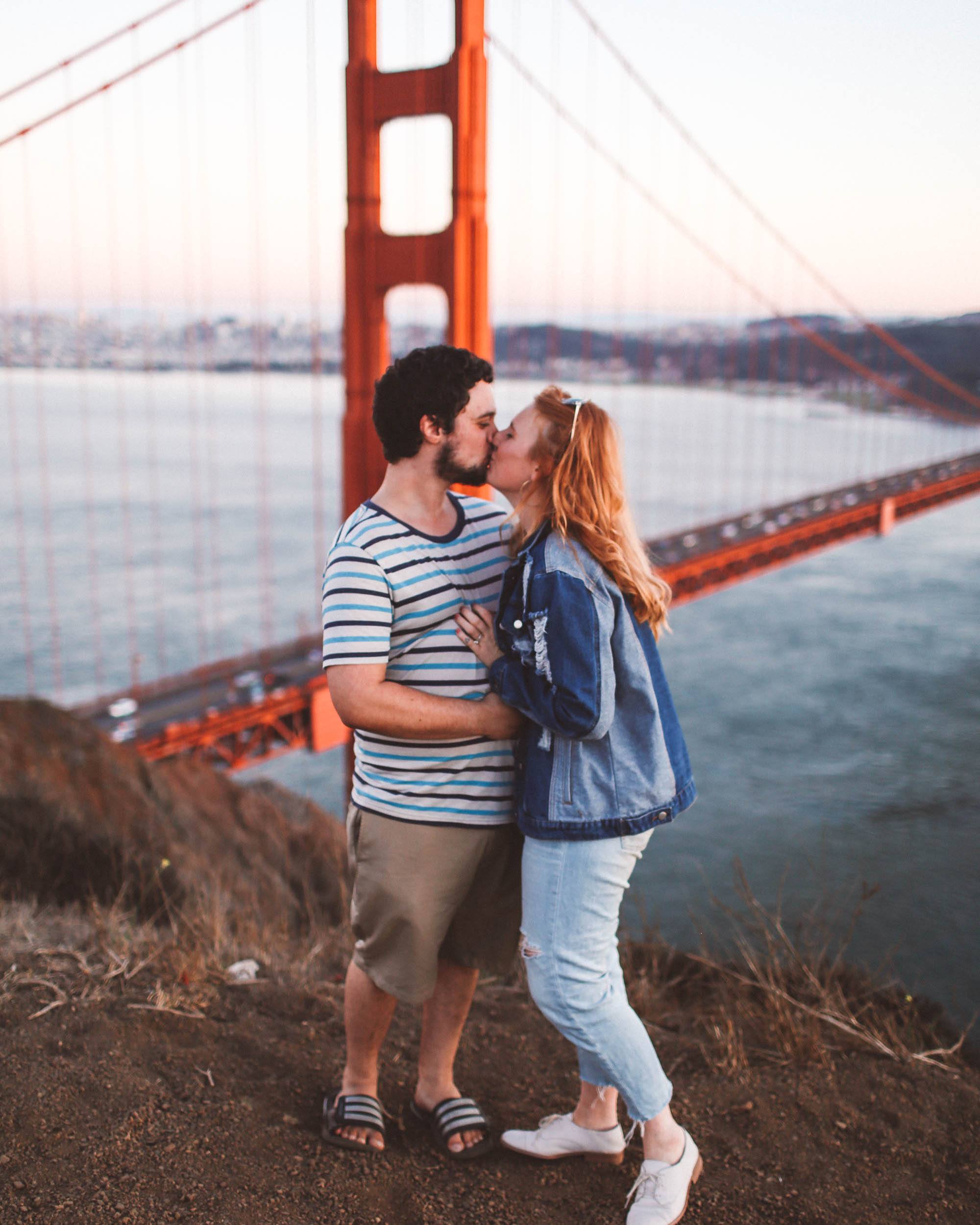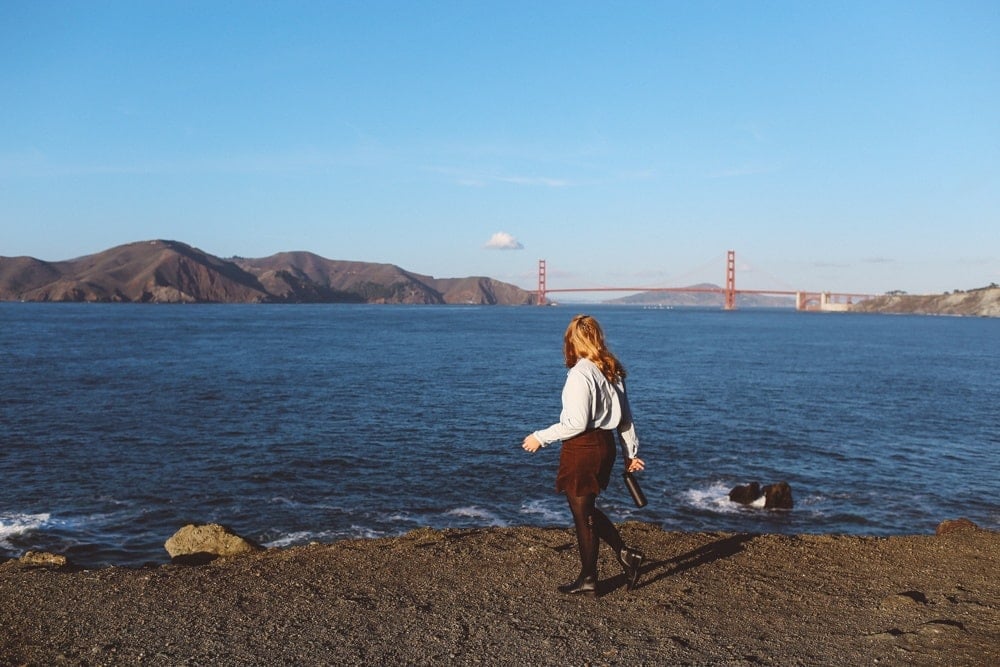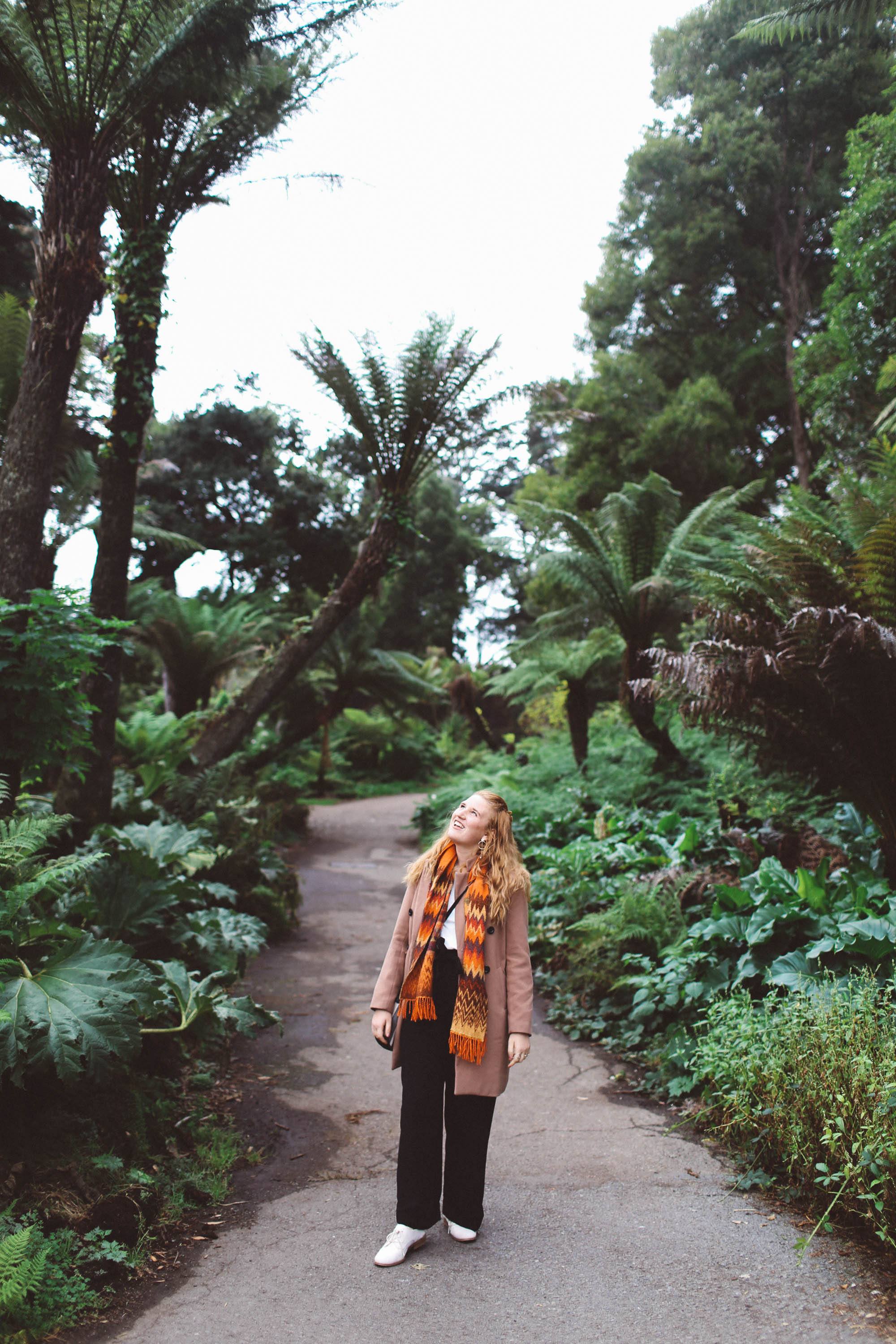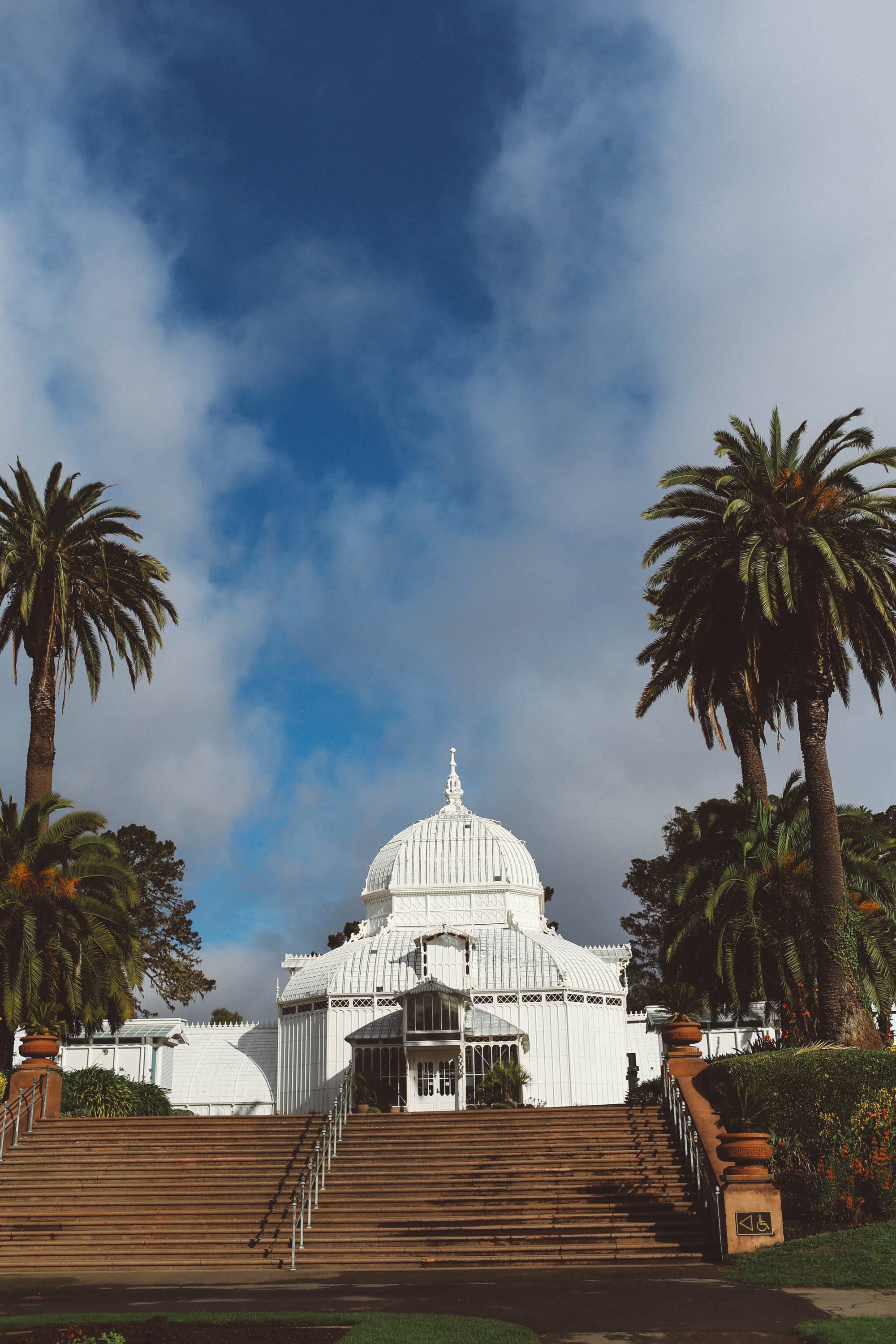 WHERE TO FIND RELIABLE BATHROOMS IN SAN FRANCISCO
Good2Go offers the best new alternative to searching for public restrooms. It's an app for locating and accessing modern restrooms around the city in cafés and local markets (and, coming soon, a mobile restroom, say what!). It's all done via their cool technology and app, so make sure to download it and set up an account.
You'll quickly discover on your trip to San Francisco that there is a lack of accessible bathrooms in this city. Consider it your all-access pass to reliable bathrooms (and changing tables). Game changer for visitors and locals alike.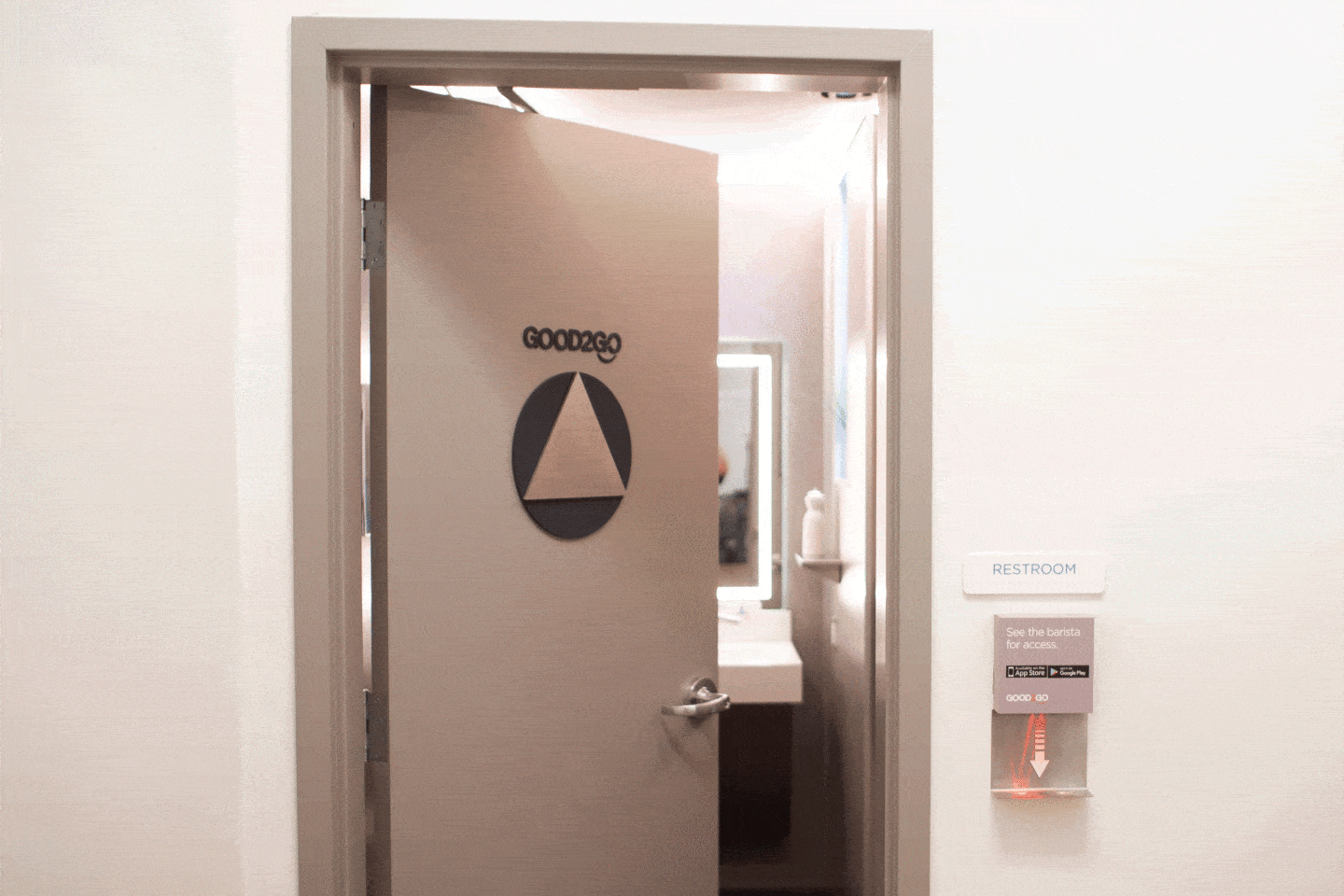 MY FAVORITE EATS
Sotto Mare
Share an order of the Cioppino.
SOMA Eats
It's a food truck park!
Foreign Cinema
A great date night spot.
El Techo
Next door to the Foreign Cinema. It's all rooftop seating and has a great view of city. My favorite place to take guests!
Souvla
In the Hayes Valley and has the best greek salads if you are looking for some veggies.
Off The Grid
Only in the summer, these food truck pop-ups have live music and good vibes. Bring lots of cash! My favorite is the Thursday Twilight series in the Presidio.
Tony's Pizza
Some claim it's the best pizza in the city.
Pizzetta 211
Others claim this is the best pizza in the city.
Presidio Social Club
Tucked on the corner of the Presidio, this local's favorite spot is great year-round, but check out their summer BBQ events on Wednesdays. Grab a boilermaker (beer and a shot of whiskey) and a plate of brisket on their backyard patio.
Taco Underdogs
A hole-in-the-wall joint in the outer sunset that has amazing tacos. Make sure to get Nick's tacos.
San Tung #1 (and #2)
Prepare to wait, but it's worth it for the honey wings.
Gracias Madre
Vegan Mexican!
Slanted Door
Upscale Vietnamese.
Mac Daddy
An entire restaurant dedicated to mac 'n' cheese. You heard me right. We love to treat ourselves to this place when we are in the mood for a lot of cheese!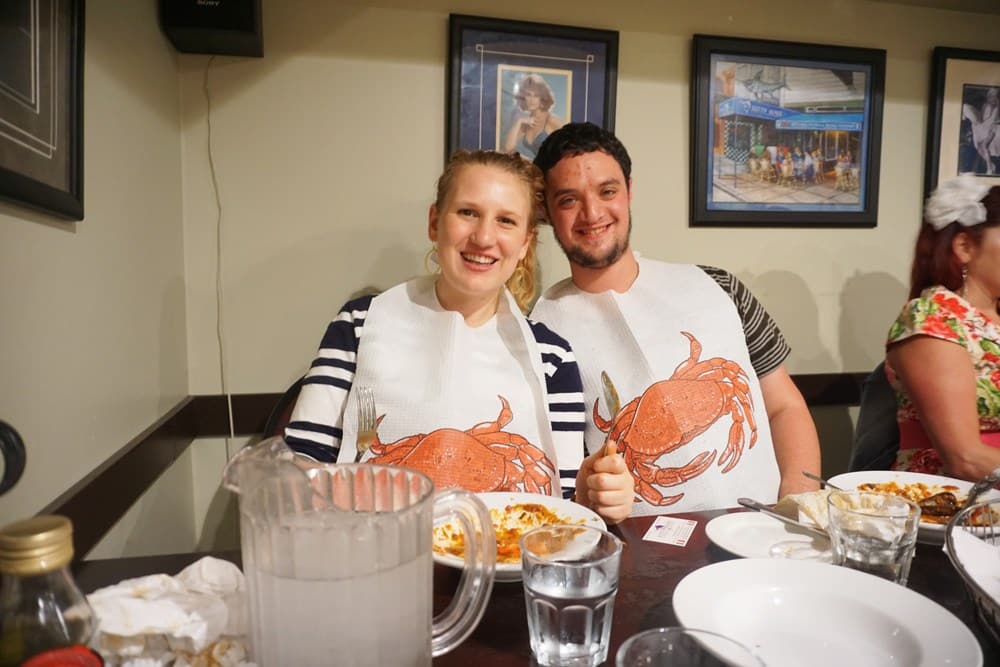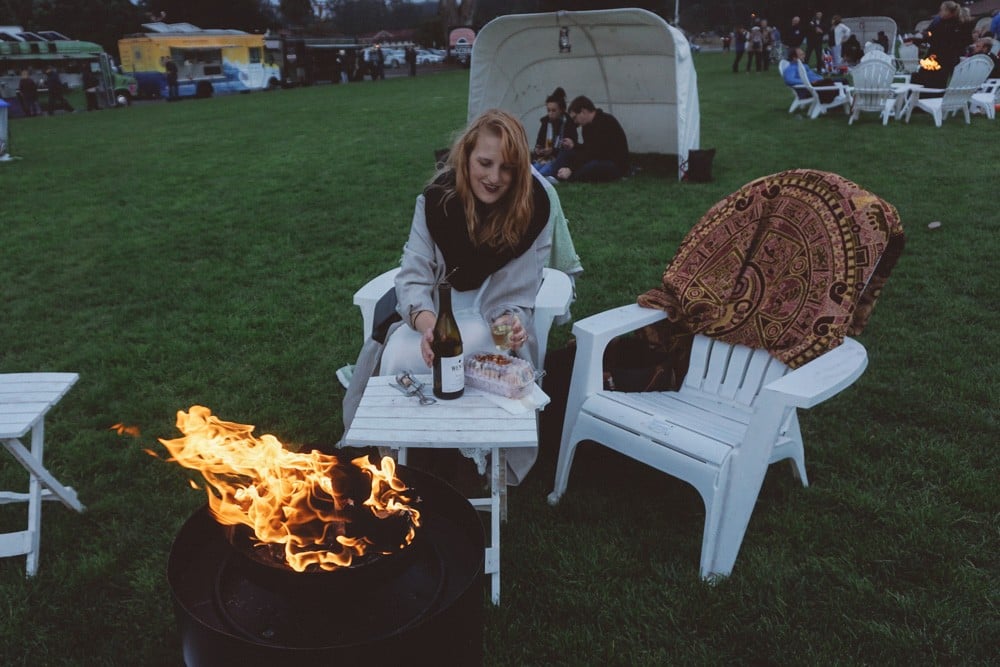 BEST BRUNCH IN THE CITY
Star Belly
Order the Loco Moco and sit outside on the patio (it's covered).
Palm House
If it's a sunny day, head here for tropical vibes and a palm tree literally in the middle of the building.
1428 Haight
Head to the back patio for relaxing vibes and great savory crepes.
La Marais Bakery
There's a few in the city. I like the one in the Castro the best. Stellar breakfast and amazing pastries.
Rose's Cafe
Feels like you walked into a little Italian cafe. Brunch is always poping over at Rose's, but if it's busy, I suggest booking a table for dinner when it's less crowded and very romantic. Order the Cabonera – it's life changing!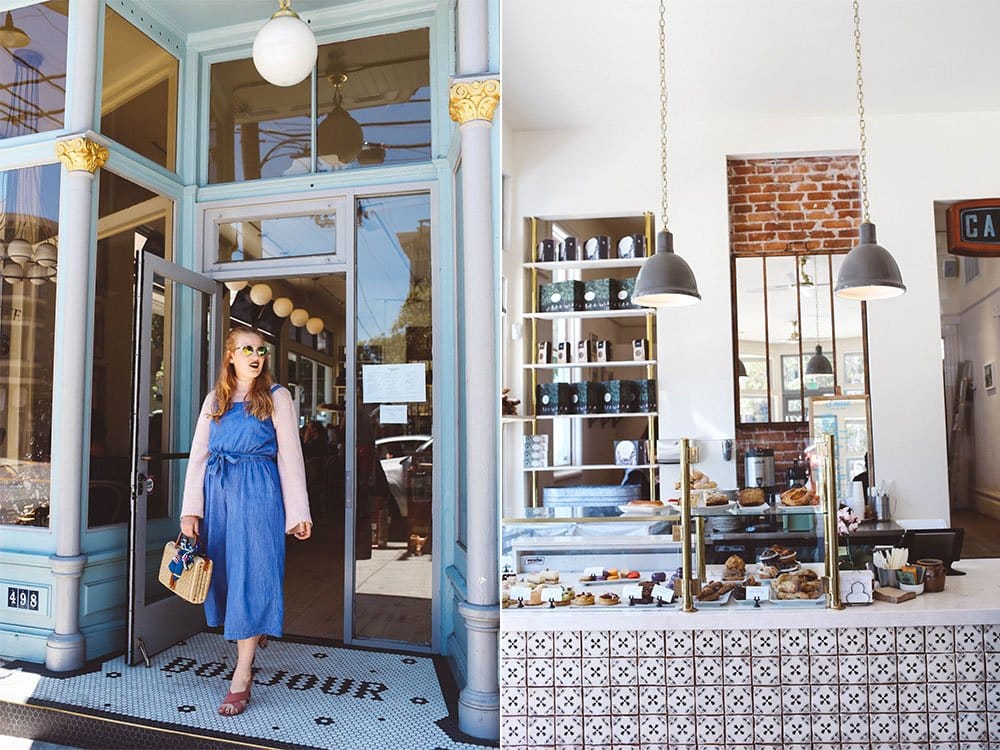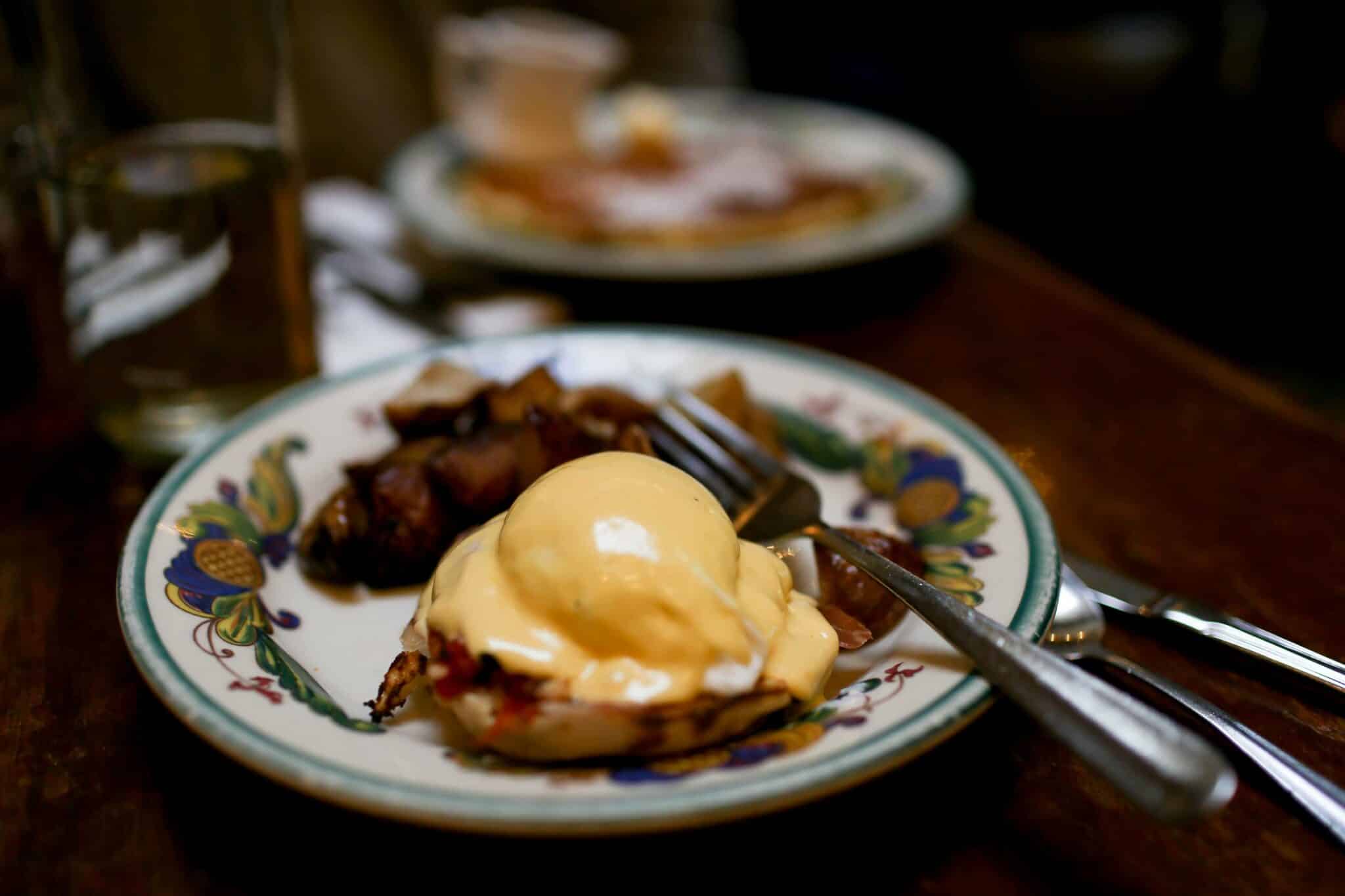 ---
WHERE TO GRAB DRINKS
---
Tipsy Pig
Their back patio on warm days is so fun for happy hour.
The Grove
Head to the one in the Filmore and grab a seat outside on the sidewalk for great people watching.
Hayes Valley Bier Garden
The line can get long, but its such a fun place on warm days.
Cityscape
The best view of the city – and pricey cocktails. Come for one at sunset.
White Chapel
Like gin? Head here. The decor is off the hook and the cocktails are top-notch.
Gibson
1920's style decor and romantic lighting with hands down some of the best, most unique cocktails in San Francisco. Treat yourself to the Red Hawk cheese spread and a French 75 to die and go to foodie heaven.
Coin-Op Bar
Drinks + video games. Need I say more?
---
BEST COFFEE + TEA
---
Philz
Order the Mint Mojito for a life-changing coffee.
Boba Guys
There's a few around the city and it's very addicting.
The Hollow
Hole-in-the-wall spot in the inner sunset with great matcha lattes.
Jane On Filmore
Instagramable! And it has wifi!
Home
Two words – Rainbow Lattes.
Wrecking Ball Cafe
Pineapple wallpaper and outdoor seating for people watching.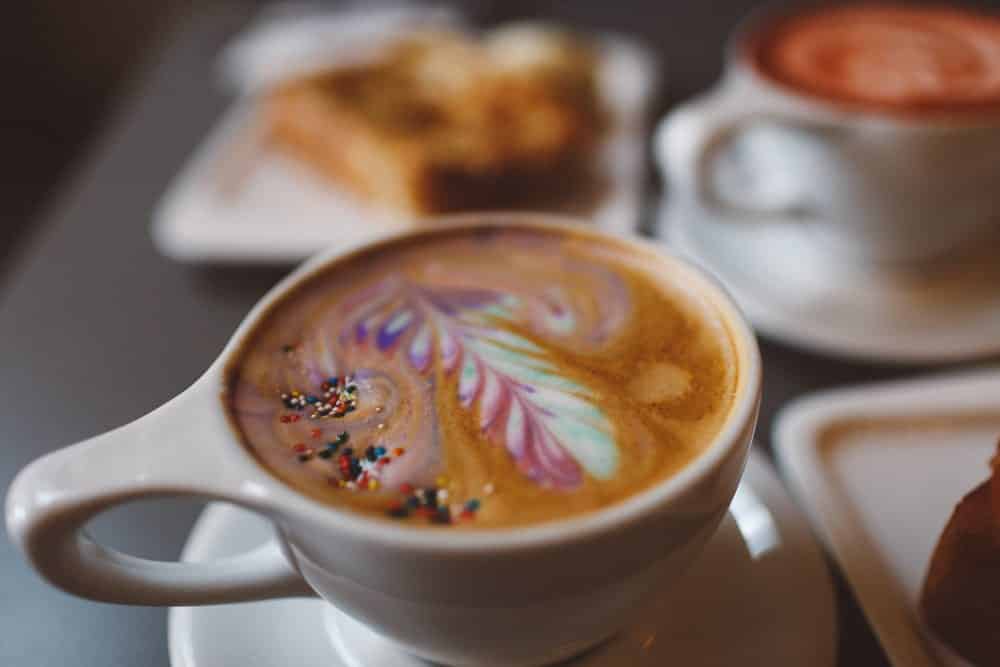 ---
WHAT TO PACK





16th Avenue Steps
Tucked in the Inner Sunset is an endless staircase of painted steps that lead up to Grand View Park, a killer view of the city.
Land's End Labyrinth
A well-kept secret. Make sure to hike down to the beach from the Labyrinth for a secluded spot only locals go.
Bernal Heights Hill
It can get windy, but the view of the city is breathtaking.
Kirby Cove Swing
Have a car? Head across the Golden Gate Bridge to Kirby Cove to find a rope swing that overlooks the bridge and bay.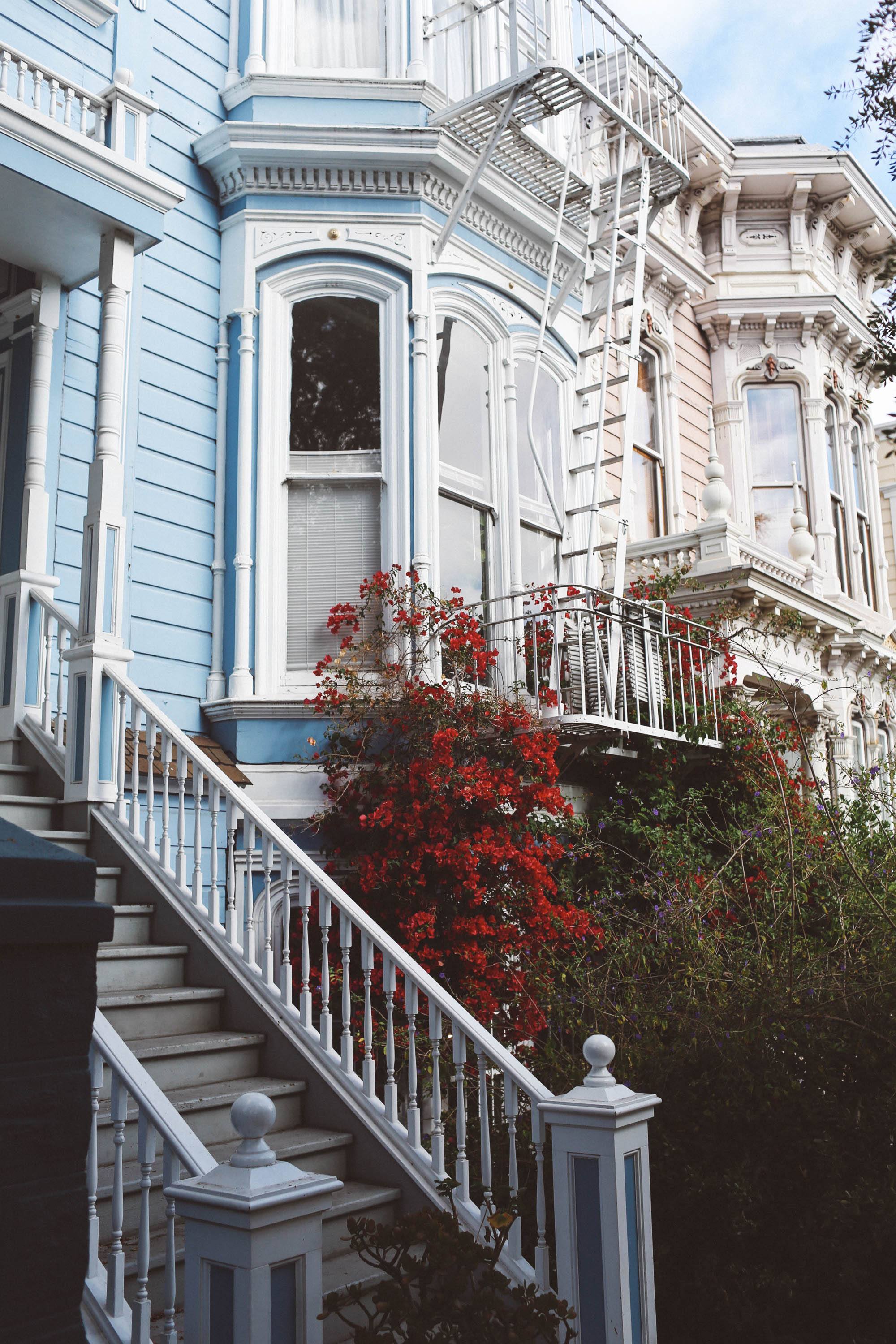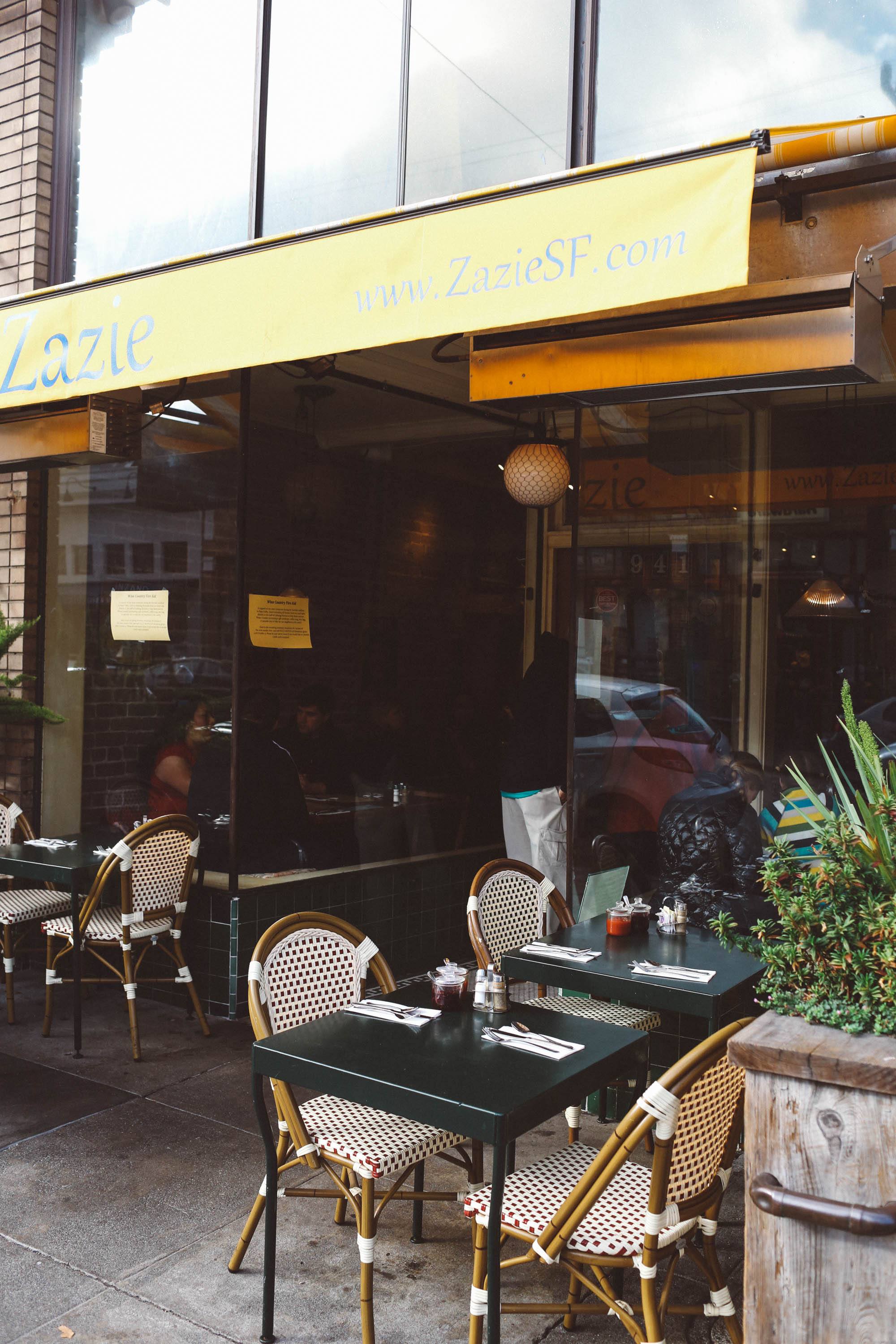 THINGS ONLY LOCALS KNOW
The correct nickname of San Francisco is either "SF" or "The City". For the love of chocolate, please don't say "Frisco" or "San Fran" unless you want to really tick off a local.
Streets change quickly. By that, I mean that if one street feels dodgy or unsafe, the next block may be perfectly fine. Just keep walking.
The N Judah is always, always late. Always. UGH.
Weather changes depending on where you are in the city. San Francisco is a microclimate, and there seems to be microclimates within that microclimate. It's always cold in the Outer Sunset, but you can usually find sun in SOMA. Basically – carry a jacket and expect the weather to change as you travel around the city.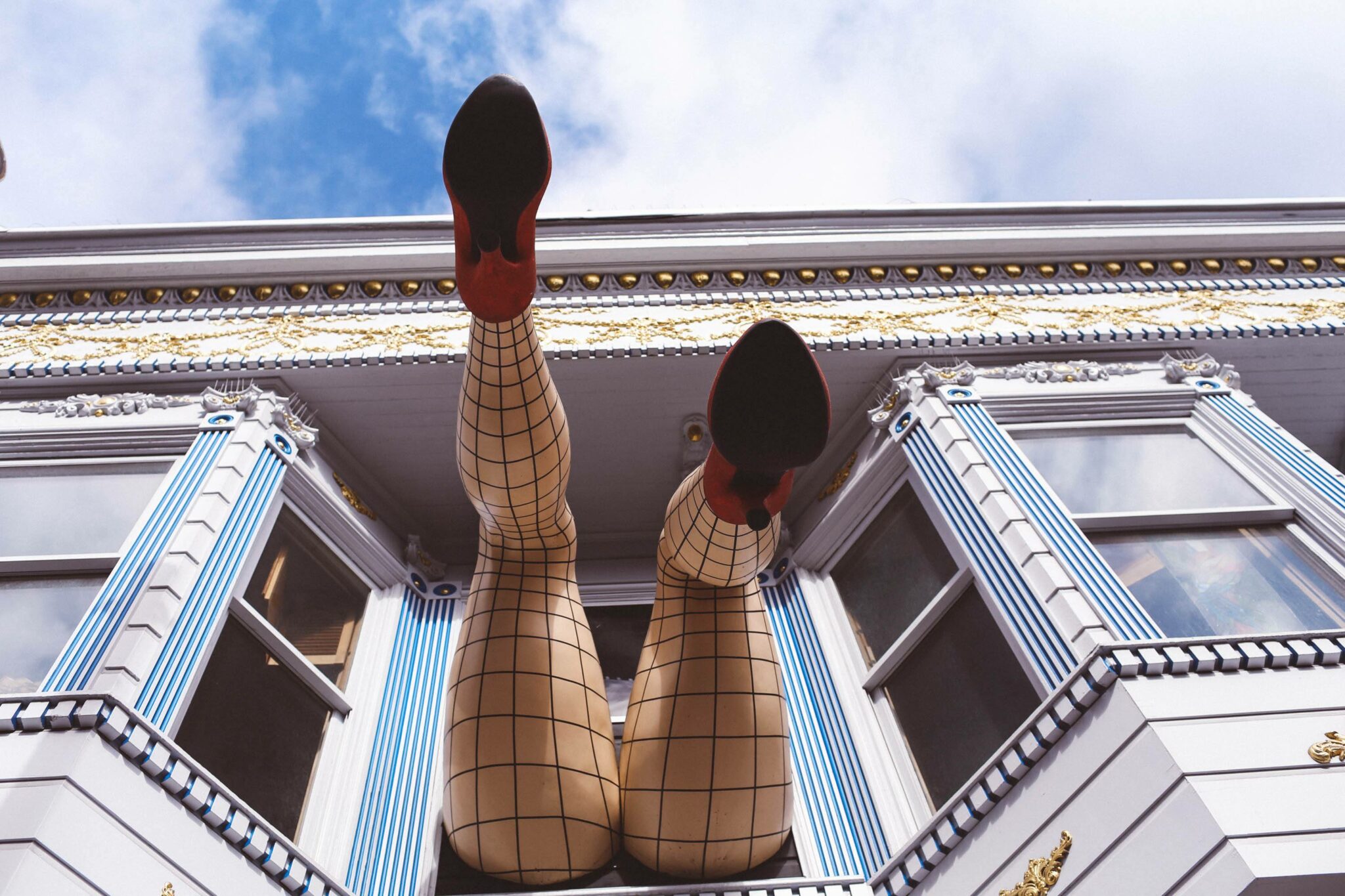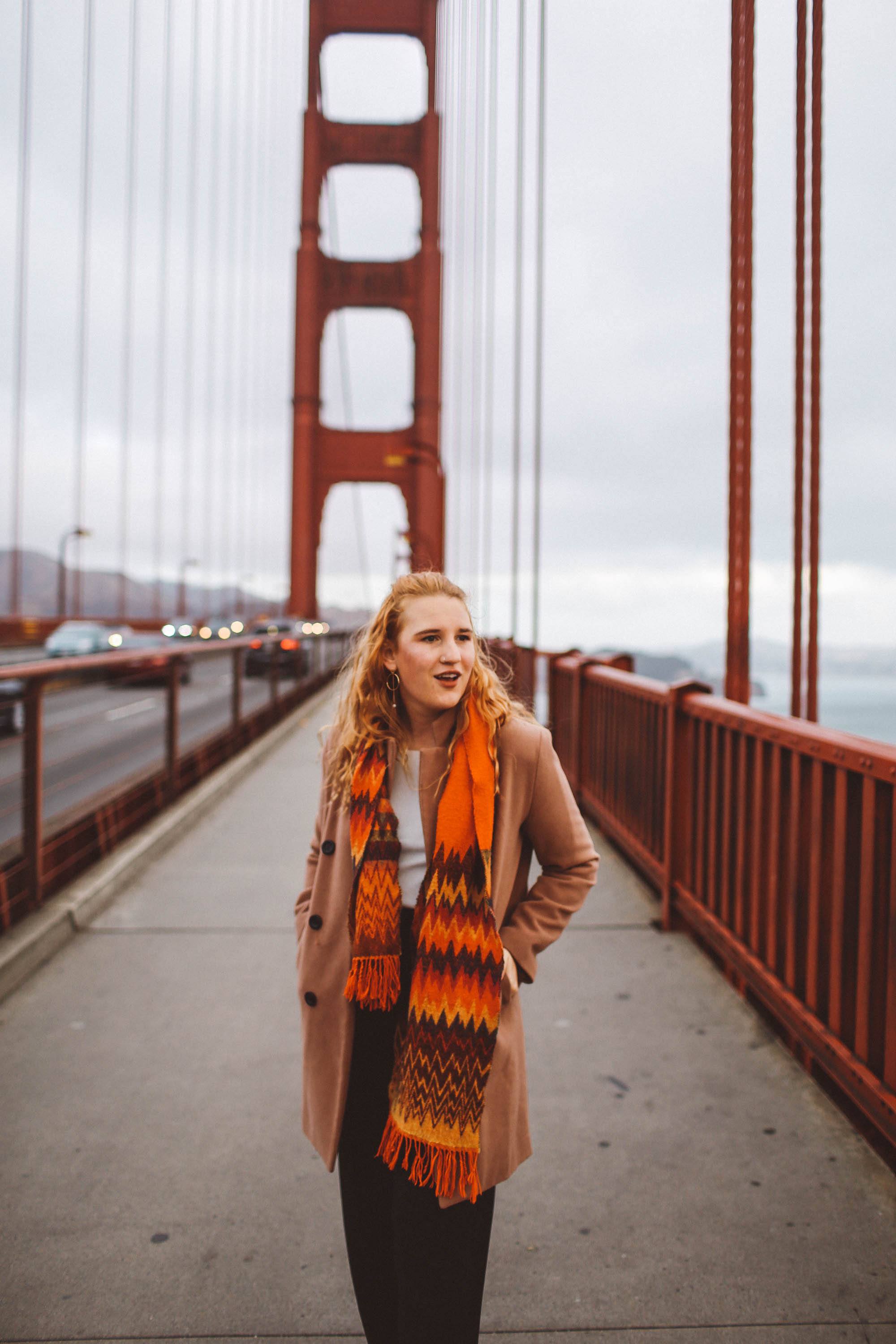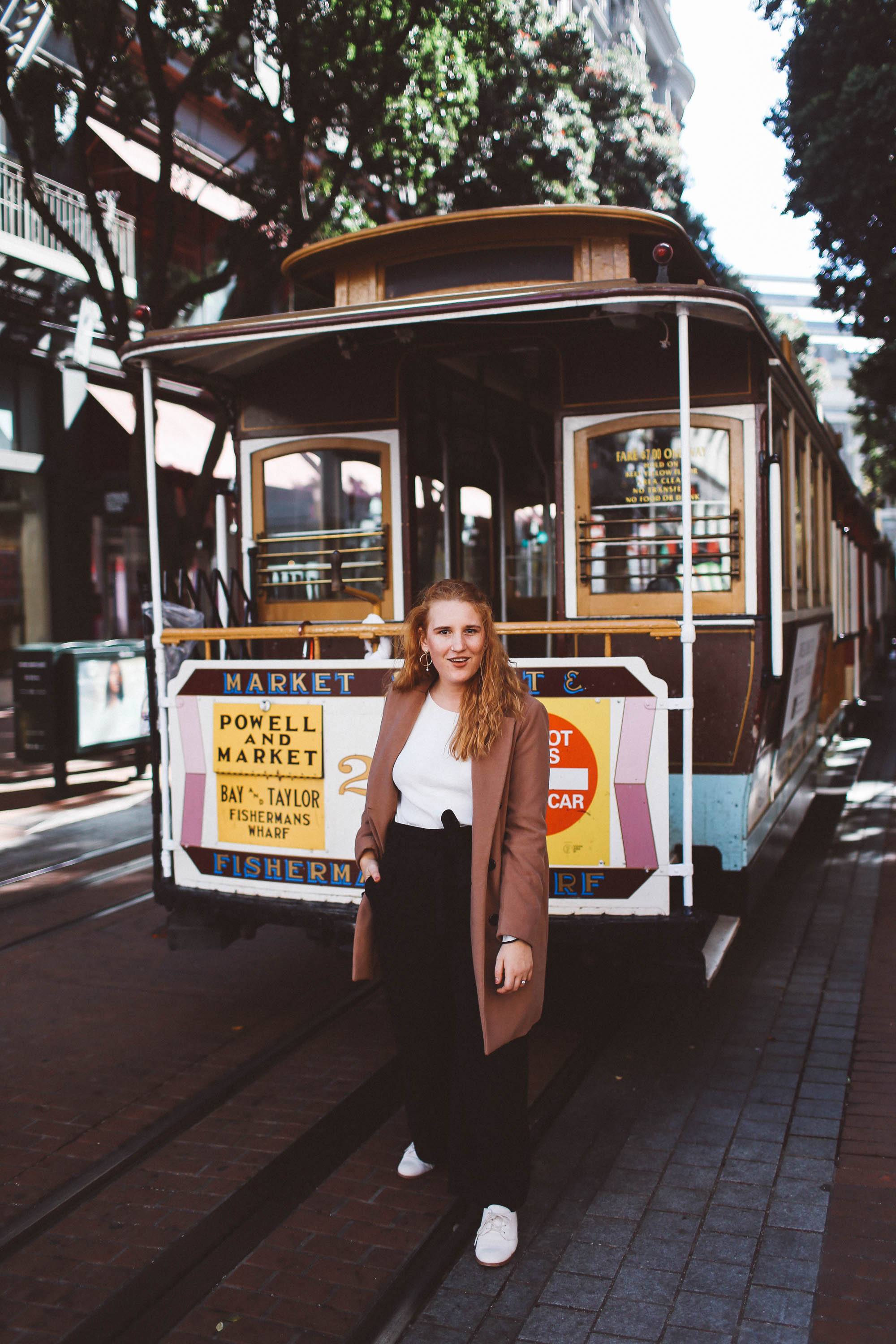 ---
DAY TRIPS FROM THE CITY
Sonoma
Craving a day of sunshine and wine tasting? I love Sonoma better than Napa because it's less crowded. Try Scribe near the city of Sonoma head up to the Dry Creek area to VML.
Napa Valley
If you love cabs and don't hate crowds, come to Napa Valley. Try Newton Vineyards, which has great wine and a fun hedge maze.
Muir Woods
Hiking in Redwoods! Head here right away in the morning as the parking lot can get full. Set aside a whole day for exploring the park. Read more here.
Half Moon Bay
For the most scenic beaches, head south to Half Moon Bay. If you have time, drive a bit more down 101 to Big Sur. It can be foggy here, but so serene.
Sausalito
Just across the bay is Sausalito, a charming little port town with great seafood and colorful houses.
Carmel-by-the-sea
One of my favorite places to escape to for a day or a weekend. Carmel has the best sunsets in the world and it's built to look like a fairytale. Read more here.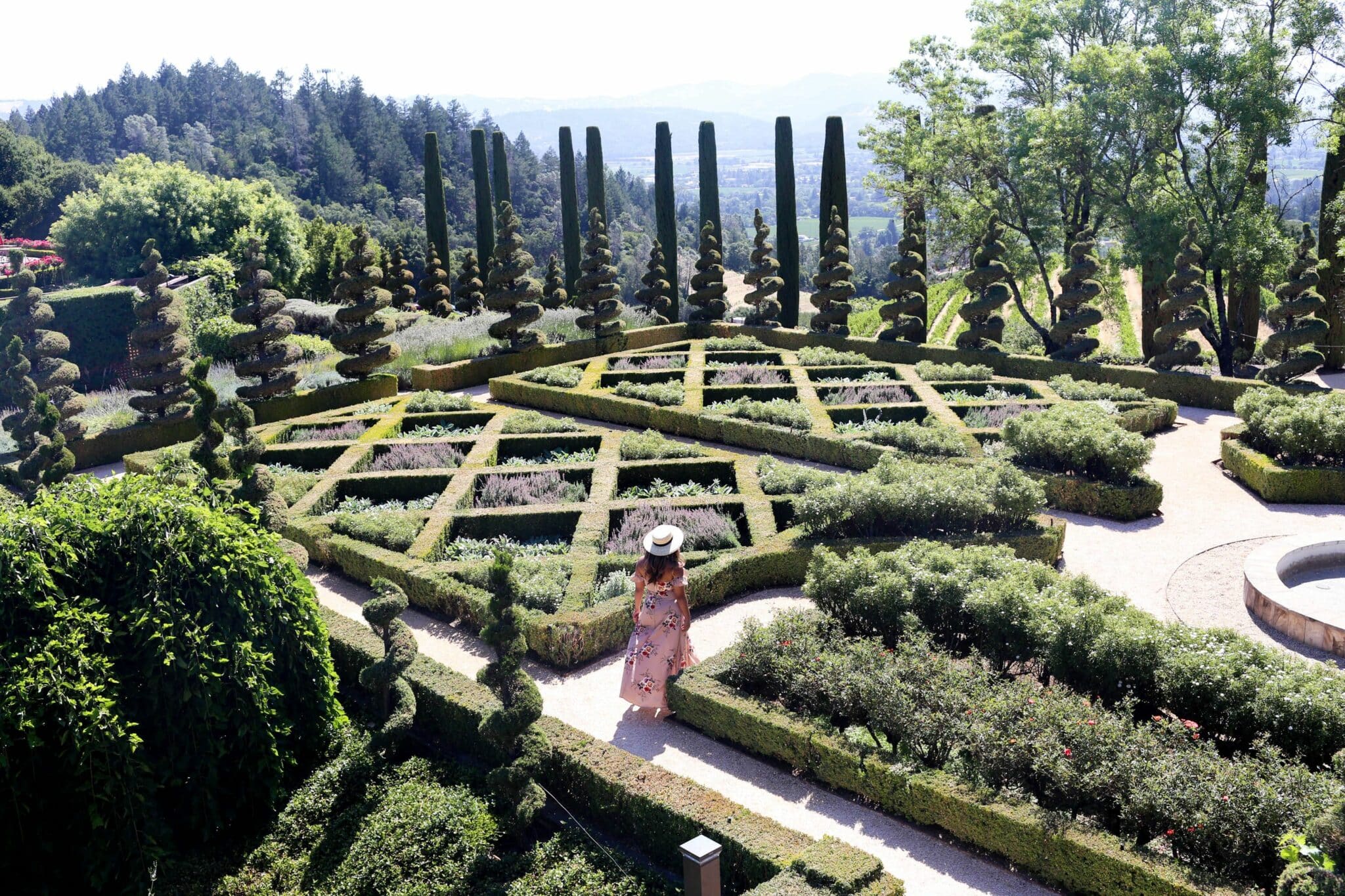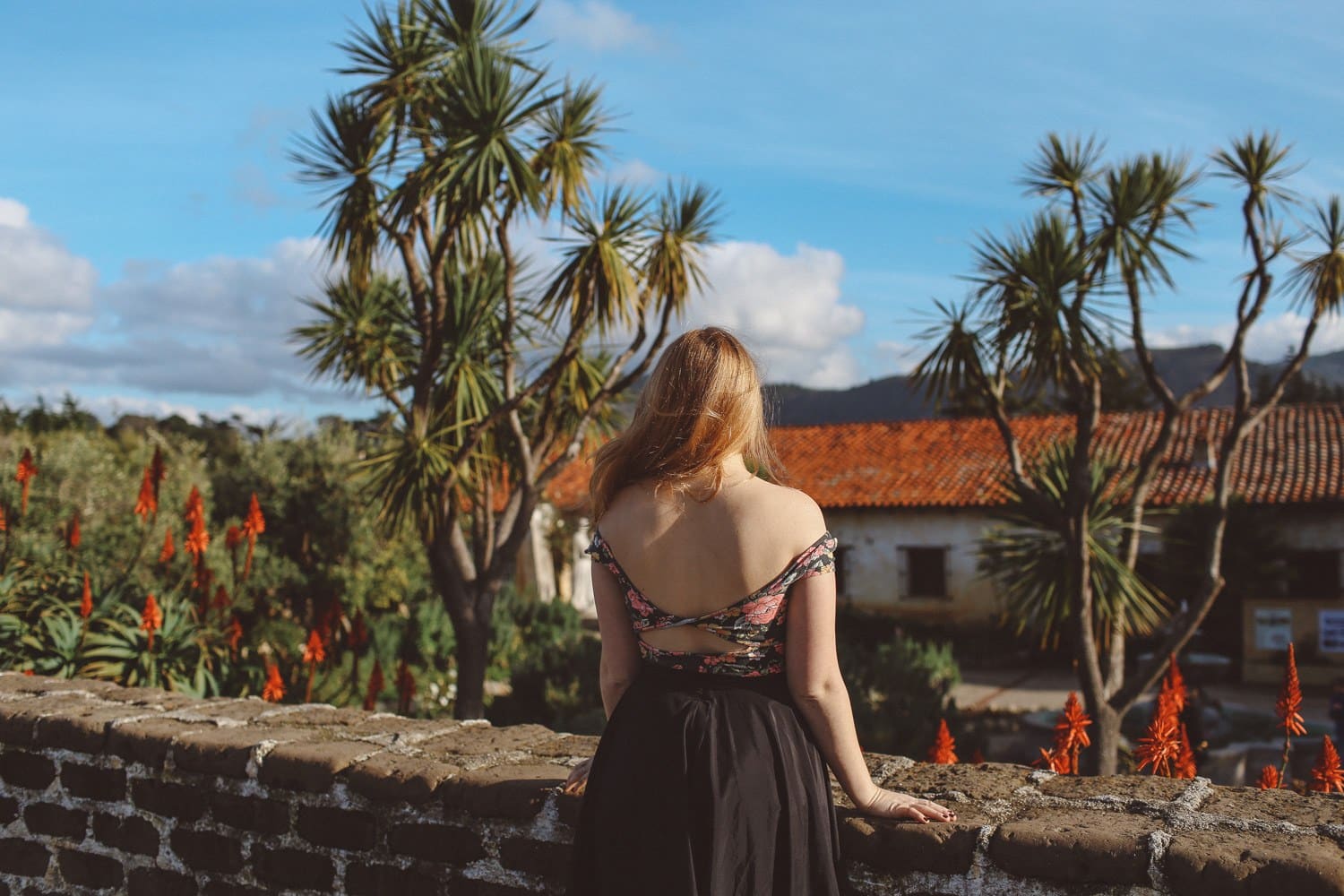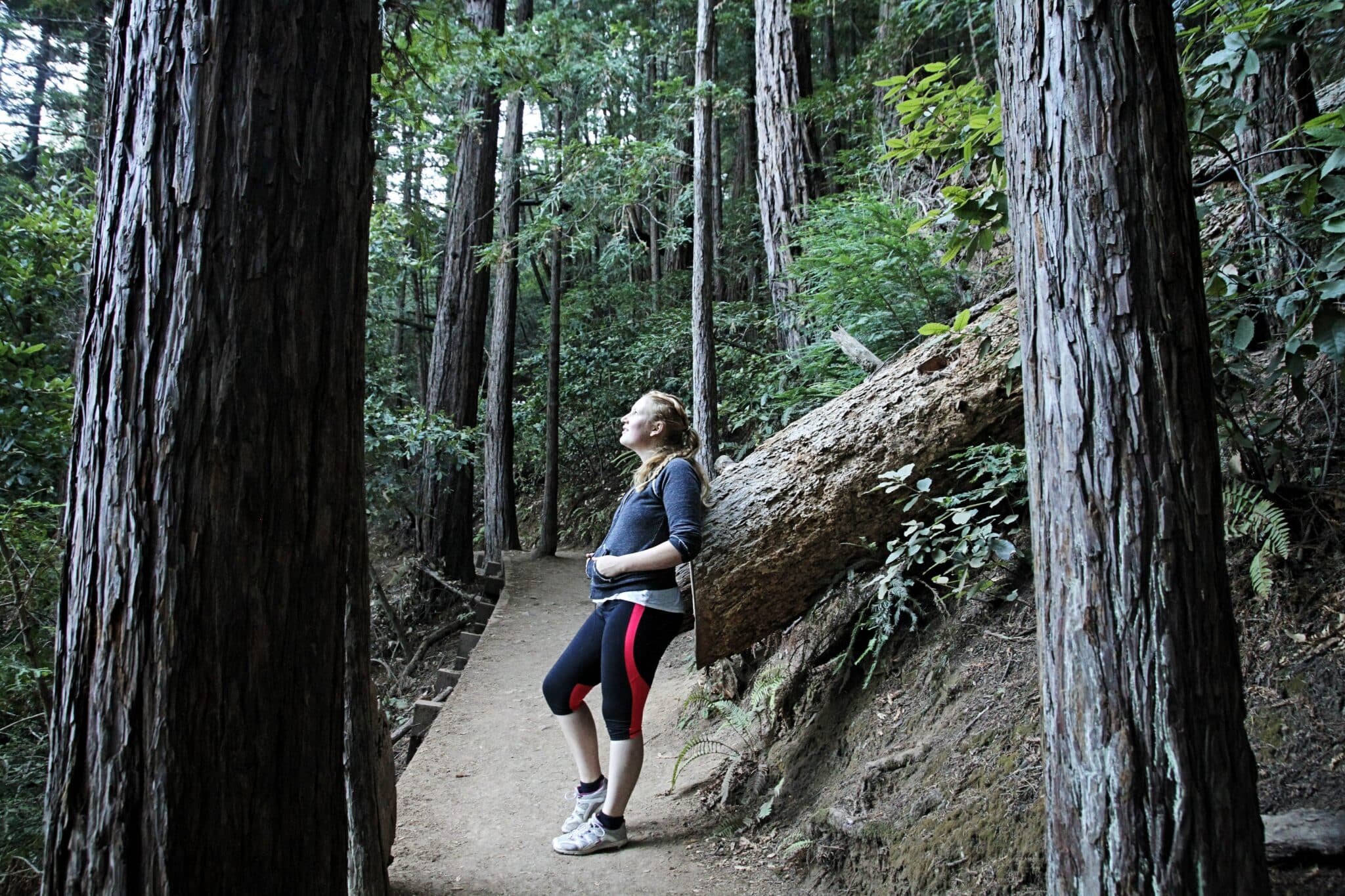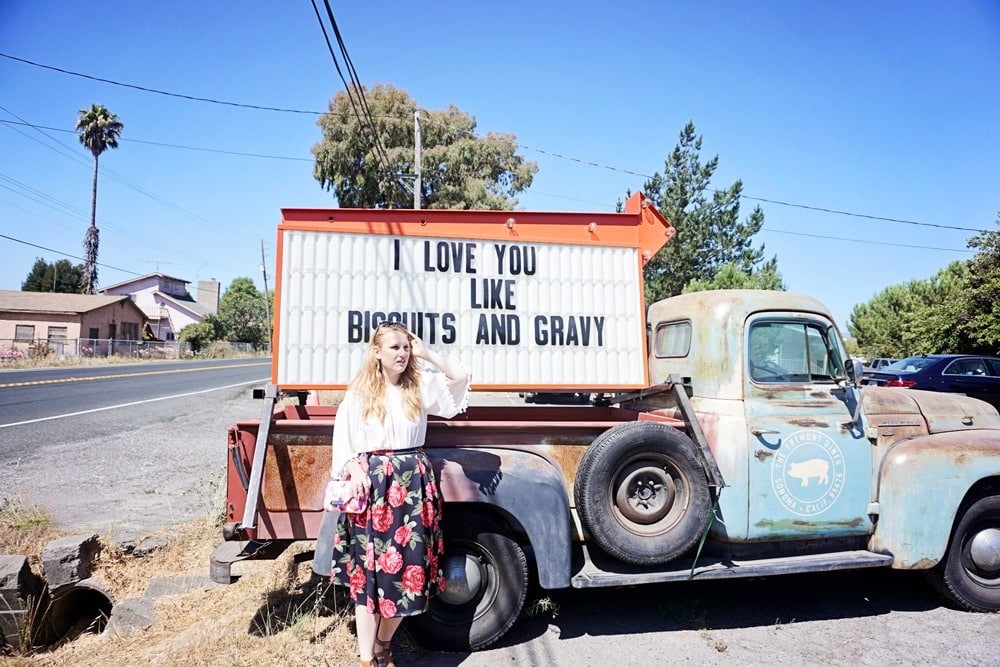 ---
So, that's my Ultimate San Francisco Travel Guide! I hope this helps you plan your perfect trip to San Francisco! If you have any questions or things to add, leave a comment below! Make sure to follow me on Instagram for daily San Francisco + beyond inspiration.