This is my love letter to San Francisco. To all the colorful houses dotting the hills, the boba, the art of brunching, Sunday picnics in the park with people I love, Karl the Fog, the bougainvillea that brightens up the day when said fog makes it gloomy… I love you.
I've lived in San Francisco for almost 7 years and this is my (love letter) travel guide to the city. As a professional travel writer, I was set on making this the best dang San Francisco travel guide on the internet – I want YOU to fall in love with this city as much as I have. I'm here to show you a good time in my favorite city on earth. On top of pulling from my years in the city, I also got trusted friends' recommendations to complete this truly local-approved guide. Let's go!
San Francisco Travel Guide: 30+ Fantastic Things To Do In SF (According To A Local)
>> Got a question about San Francisco that you need answered quickly? DM me on Instagram @thewhimsysoul and I'll be happy to help!
Here's the thing: there are an endless amount of fun things to do in San Francisco California. I live here and I'm literally constantly finding new activities, museums, restaurants, or other fun things to check out. It's simply hard to not have a good time here. That being said, people still manage to walk away hating SF all the time.
I can now understand why – when researching San Francisco city guides by other bloggers, I found so many just riddled with incorrect information or just plain bad advice. One blog even literally made up a park that doesn't exist. I can promise you that everything in this guide is not only real but carefully thought out as a recommendation to ensure you have a bangin' good time here in SF.
Mistakes Tourists Make When Visiting San Francisco
I wanted to start this post out with the common complaints I hear from people about San Francisco, along with mistakes I see tourists make so you can come prepared and avoid all that negative energy.
Bring layers and warm clothes: California gets painted as this warm, sunny place with huge beaches and palm trees.. yea, that's Southern California. San Francisco is NorCal and it's called the Foggy City for a reason. The weather is very mild, about 60's year-round. Fog rolls in most nights, cooling the city down. Pack layers, including a great thick sweater or jacket. Yes, even in the summer. Thankfully, I have a whole guide on what to wear to San Francisco according to the season so you can pack with confidence!
Wear Flat Shoes: Hills here can have a gradient of up to 31% (that's steep!) And, it's a very walkable city. In fact, it's only 7×7 miles, so I actually find myself walking around town a lot. As a visitor, you'll be walking a lot and combined with all the hills, this isn't the city for fun heels. Wear comfy packable shoes like Rothys or a trusty pair of loafers.
Bring An External Charger: The Bay Area is home to some of the biggest tech giants on earth (Google, Facebook, Twitter, etc). And hence, almost everything can happen on an app here. You'll be using your phone a lot more than normal and it'll take a toll on your battery. Pack along an external charger to carry on the go, I find it's always one of those items you always forget you need until you need it. I use this one.
Explore The West Side of the City: Many tourists just stick to downtown and Fisherman's Wharf, never making it West to Golden Gate Park, Ocean Beach, The Sunset or even Nopa. So many amazing hidden gems and some of my favorite parts of the city are over here away from the crowds.
Skip the Car: DO NOT BRING A CAR HERE. Do not rent a car. It's not a car-friendly city and you will not be able to easily find parking. Hotels charge $40+ a night for parking. Plus, car break-ins are very common. Instead, plan on using public transportation or Uber (more on that below.) If you need to bring a car, do not keep anything in it since it could get stolen.
Yes there are homeless people here, just like in most major cities. Remember homelessness doesn't stripe away one's humanity, even though it feels that way for the people impacted. And it usually isn't a choice. It hurts my heart when people come to the city only to balk at other humans who have it worse off. I entrust you will practice more compassion. That being said, if you feel unsafe, calmy keep walking away, the next block will be totally different. For the record, I'm a woman and I feel very safe in San Francisco.
It's Not San Fran Or 'Frisco: That's like nails on a chalkboard to locals. It's "San Francisco", "SF", or "The City" and those are your only options.
Ok, now onto all the fun stuff! We'll start with where to stay in San Francisco.
My Favorite San Francisco Hotels
First thing you need to nail down is your hotel! There are so many hotels in San Francisco but I promise these four options below will steer your right!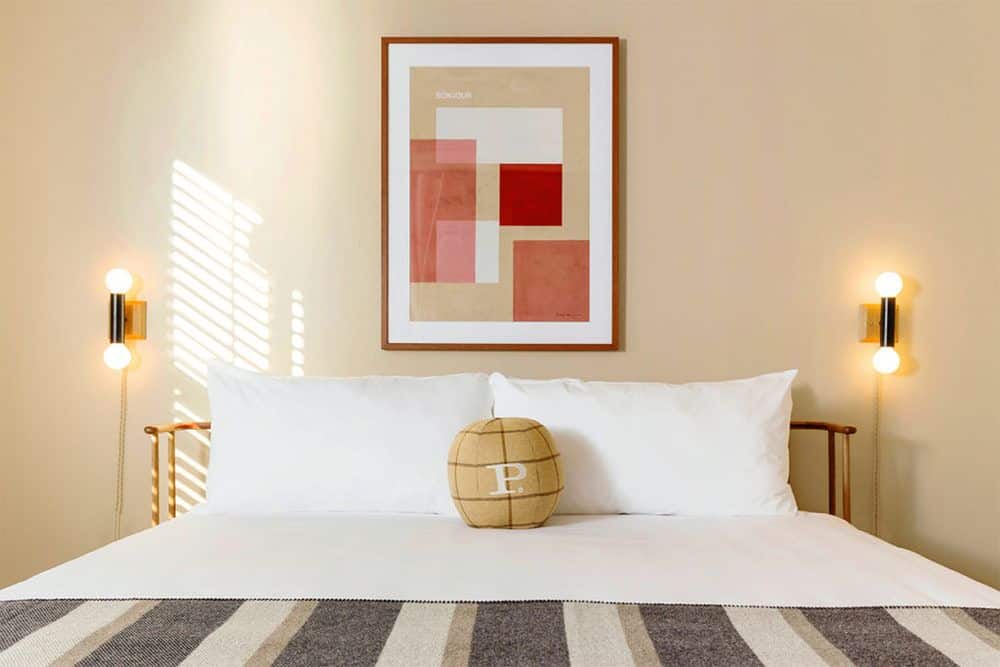 Palihotel San Francisco
Location
: Union Square
Price
$145
Book here to earn rewards points
Palisociety is known for hip hotels that ooze the feeling of luxury, without actually having that luxury rice tag. I fell in love with the hotel family after visiting their Westwood location in LA and I'm so please they have a hotel in San Francisco now! This hotel is just a couple of blocks off Union Square and practically next door to the famous Dragon's Gate of Chinatown.
Inside, the decor is bright, minimal and almost feels a bit like the 1950's. They're a bar on the second floor for happy hour drinks and all the rooms come with a fully stocked mini-bar, too. Oh, and they're super dog-friendly!
Fairmont San Francisco
Location
: Nob Hill
Price
$300
Book here to earn rewards points
We love Fairmont hotels and the Fairmont in San Francisco is not only historic and has amazing views of the city, but it's an important part of local San Francisco culture. Every holiday season they put a huge gingerbread house in the lobby that I love to visit to soak up all those holiday vibes. Downstairs is the Tonga Room, a tiki bar that dates back to the 1940's!
You can book rooms based on what location you want them to face (Coit Tower, downtown, etc). And the hotel is in a central location in Nob Hill between FiDi, North Beach, the Wharf so it'll be easy to zip around the city. It's a super romantic gem, a friend of mine even got engaged here! Read more about the hotel in my feature here.
If you happen to have like, $30k to drop on a hotel room, the Penthouse Suite at the Fairmont is breathtaking. I've been here for events in the past. Apparently, the Obamas and Kardasians have spent the night in this suite before! It's insane.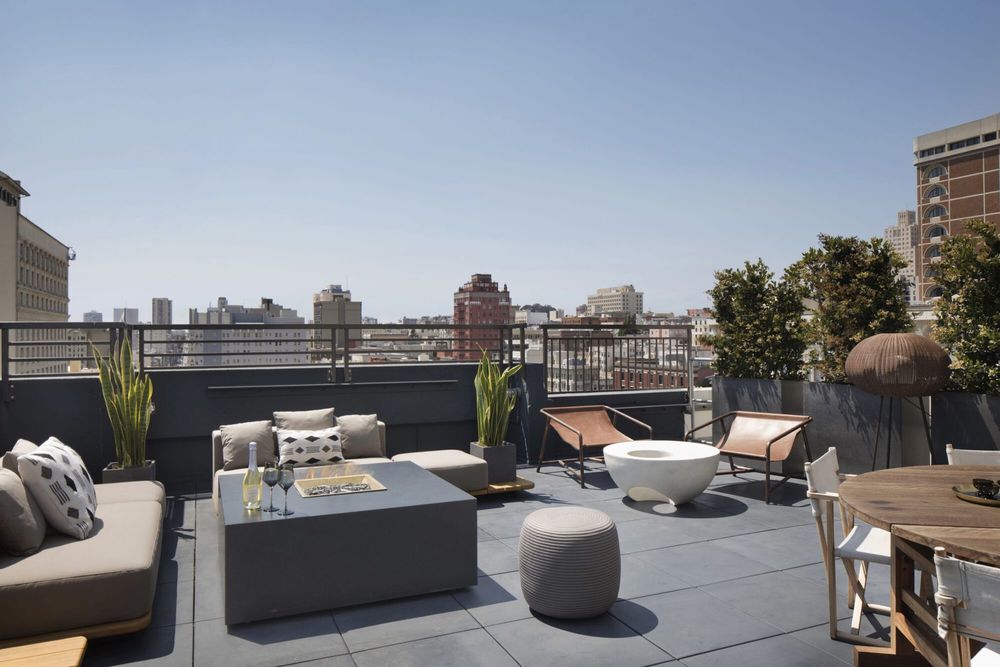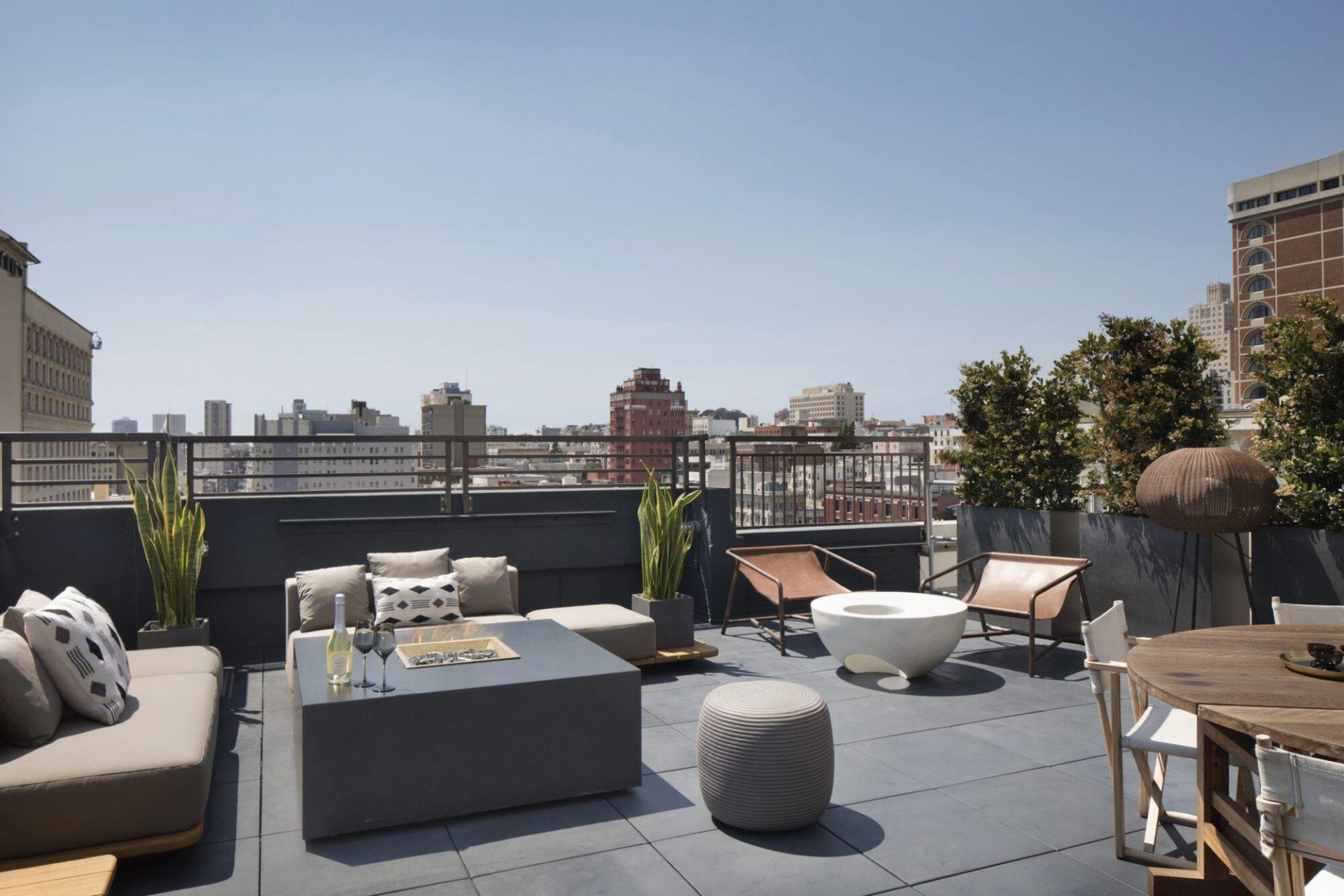 Hotel G San Francisco
Location
: Union Square
Price
$140
Book here to earn rewards points
A cute and funky little hotel a block off Union Square that is known for comfy AF beds, chic decor and friendly front desk staff. If you plan on taking public transportation everywhere in the city, Hotel G is super close to Market Street (the mainline of buses and trains) so you'll be able to quickly get there!
IMPORTANT: Do not book a hotel in the Tenderloin neighborhood. This is known as the "worst" area of the city (which really just means a lot of homeless people live there.) Hence, hotels in this area are usually priced really cheap and it's common for tourists to think they scored a great deal, only to wind up in a place even locals avoid as it's not the safest at night. I wouldn't recommend anchoring yourself there.
When Is The Best Time To Visit San Francisco?
Anytime! Again, the weather here is really mild so it's not like you're facing 110 degree summers or frigid winters. That being said, summer is my least favorite season here as it's our coldest, foggiest months. It's common to go for days without seeing the sun.
October is my favorite time of year followed by March and April. October is when our summer hits, so it's warm and sunny and everyone is out soaking up the sun. March and April are sunny but cooler, and that's when all the flowers start to bloom. The city smells amazing all the time in the spring.
Lately, August and September have been fire seasons, some weeks being so bad it's unsafe to be outside since the air is too polluted. If you can, I would avoid coming in these months as you never know when a fire will hit.
San Francisco Passes To Buy
City Pass: This pass helps you save up to 44% on ticket prices. It covers the California Academy of Sciences and a Blue & Gold Fleet bay cruise PLUS the options between 4 other sites. I recommend going for the Exploratorium and Walt Disney Museum tickets.
Gardens Membership: This is an awesome hack you'll use forever in the future! There are botanical gardens all over the country that are part of a large network. If you become a member at one, you get a year-long pass to enter any garden part of the network totally for free. Head to the Conservatory of Flowers and get the membership. This will also gain you free entry to the Japanese Tea Garden. And, at home and on other trips!
Muni Tickets: You can buy bus and train tickets on your phone! Muni is the name of our transportation system (there's also BART but you don't need that unless you are going to the East Bay.) Download the Muni Mobile app ahead of your trip. You can buy single tickets or a pass at a discounted rate. Plan on taking MUNI, walking or catching Ubers everywhere.
San Francisco City Guide At A Glance
4 Touristy Things That Are Actually Really Cool
Golden Gate Bridge: I have a love affair with the bridge. Whether you want to walk across her, hike on nearby beaches to view her, to sip a morning coffee from a lookout point, it's totally worth the visit. These are all my favorite places to view the Golden Gate Bridge!
Alcatraz Tour: One of the popular attractions that is actually really cool! I've been a few times to Alcatraz Island and it never gets old. You need to buy tickets way ahead of time, as in like, 3 months ahead of time as they sell out fast. So after you book your flights to SF, book your tour tickets to Alcatraz!
Lombard Street: The crookedest street in the world and it's really cool to see in person! Plus, the houses lining this street are fancy AF and the views are amazing (you can see Bay Bridge views from up here!)
Sky Ferris Wheel: A brand new Ferris wheel in Golden Gate Park. From the top you can see everything from the ocean to Sausalito to downtown San Francisco. It's super cool and makes a great date spot.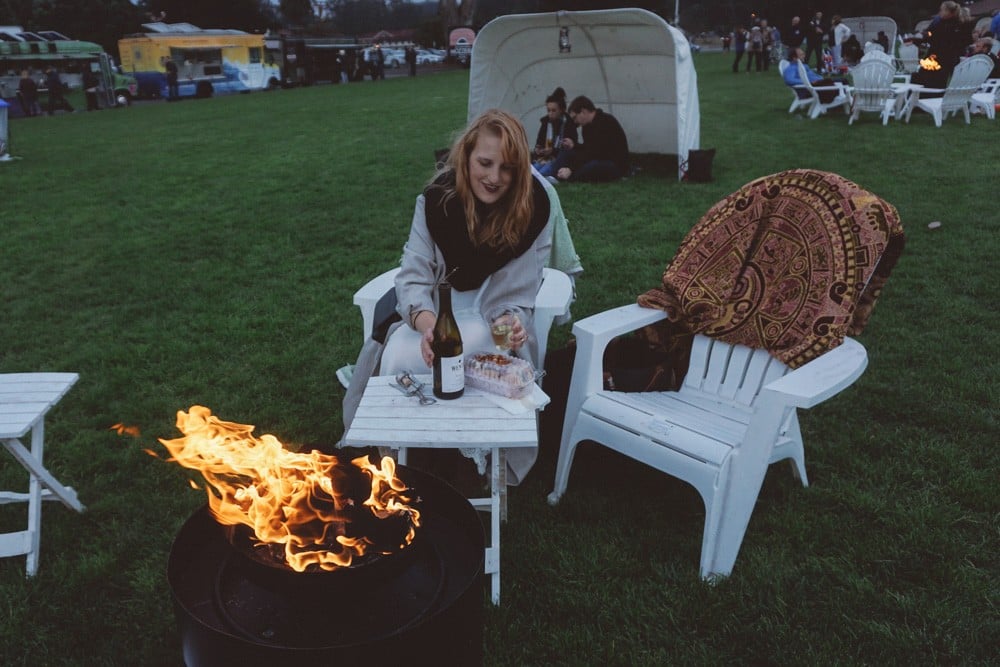 4 Non-Touristy Things You Simply Must Do
Hike Land's End and Sutro Baths: Tucked on the West side of the city is Land's End and Sutro Baths, the latter of which used to be a working bathhouse but are now ruins you can explore. Land's End park has tons of trails for easy hiking, including a hidden labyrinth that overlooks the bay!
Off The Grid Presidio Twilight: Off the Grid is basically a giant food truck organization that services the entire Bay Area. My favorite weekly event the host in the summers is Presidio Twilight which takes place in the Presidio next to the Walt Disney Museum. There are dome, fire pits, music, and of course tons of food trucks! You can see the Golden Gate Bridge from here, it's such a cool place to hang.
Picnic At Dolores: Park culture is a huge thing here in SF. On any given weekend, locals flock to parks with wine, beer, blankets and cheese to hang with friends. Mission Dolores Park is the most popular spot. There's a whole ecosystem here with vendors selling things like rum coconuts or cannabis candy, along with people collecting cans for recycling. If you want a taste of the true San Francisco, come here on a Sunday afternoon.
Eat Green Tea Cheesecake at Japanese Tea Garden: I'll be sharing more about the Japanese Tea Garden below but I simply must highlight how dang tasty their Green Tea Cheesecake is!! Make sure to stop by their tea house for cheesecake and an iced green tea. You can thank me later.
3 Touristy Things That Are Overrated
Cable Cars: One of those popular San Francisco to do things that's actually a huge pain. Lines are always crazy long (think 60+ minutes to board) and hard to get a good seat. Instead, head to Powell & Market St to take a photo at one of the cable cars on break, and then just walk where you need to go. BUT, if you really want to ride one, I do share my tips for riding below.
Fisherman's Wharf: The wharf is the Times Square of San Francisco. Please don't spend all your time here. It's just one big tourist trap.
Union Square: You can go shopping at H&M and Macys literally anywhere in the world. For sure swing by Union Square but don't plan on shopping or hanging out here. It's really just an outdoor mall. The only exception is Christmas time when they put up a big tree and an ice skating rink – that's fun!
My Favorite Things To Do In San Francisco That Visitors Will Also Love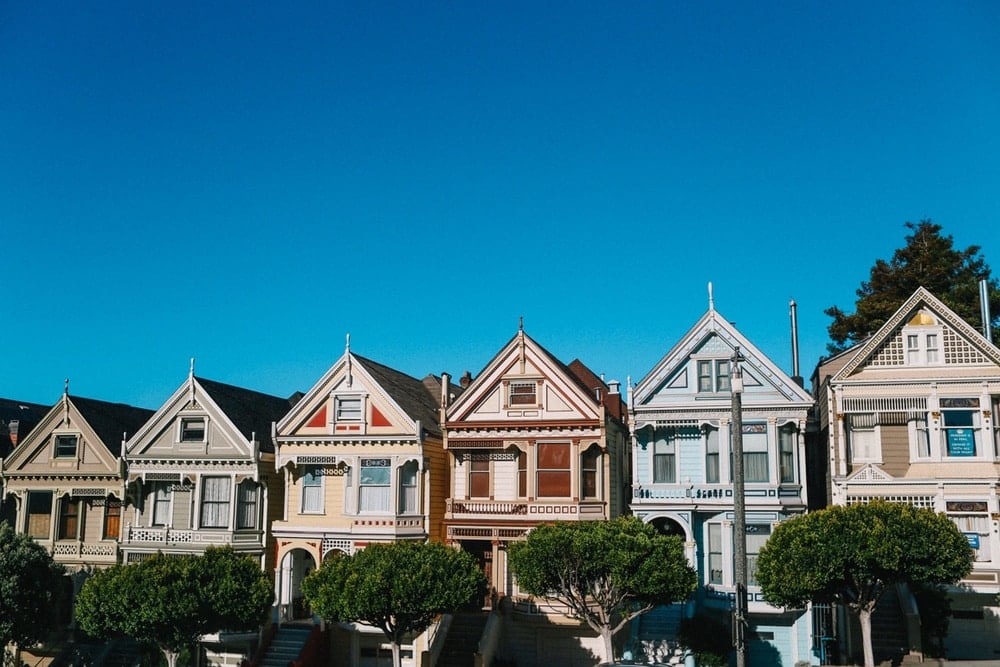 1. The Painted Ladies at Alamo Square
Aka the Full House Houses! One of the top San Francisco attractions is also one of my favorite parks to hang out with friends on a nice day. Alamo Square is in the heart of the city so it's easy to get to and has great views of downtown SF and the Painted Ladies!
The Ladies are a group of colorful Victorian houses that you probably recognize from the opening credits of Full House. But, the actual 'Full House' House where the Tanner family lived is on 1709 Broderick Street. The best time to visit is the afternoon when the sun is at your back (instead of behind the houses). Make sure to go to the other side of the park to look at the old houses there, they are equally as beautiful.
2. Alcatraz Tour
As I mentioned above, I think the Alcatraz Tour is one of those touristy things that are totally worth it! I love going as a local. Though I'm also a true crime addict so I get a lot of pleasure out of hearing all the stories from this place. Did you know that after the island was done with being a prison, it was occupied by Natives for a few years? It's a wild place and has a very well-put-together self-guided audio tour. They even have a night tour if you wanted to make it extra creepy!
The key is to book your tickets way in advance, as there is only one company that does tours and hence spots are limited. Make sure to also wear layers on your tour, as the island is out in the middle of the bay and it can get windy and cold. But the views of Oakland, Downtown and the Marin Headlands is worth it!
3. SF MOMA
Aka the San Francisco Museum of Modern Art! Ahh I love this San Francisco museum so much. They're always bringing in new special exhibits, the most recent being this insane rainbow optical illusion bridge. SF MOMA is right downtown so it's easy to visit. But, it's really big so don't feel forced to see it all in one go. Pick 3-4 floors that pique your interest and don't forget to swim by the Yerba Buena Gardens across the street after!
4. Coit Tower on Telegraph Hill
You probably recognize this art decor tower from the San Francisco skyline. It was built in 1933 to honor firemen who died fighting major fires across the city, especially after the chaos of the 1906 earthquake. Inside are tons of murals, it's really cool. You can take a guided tour or do it yourself.
5. SF Love Tours
Skip the Big Bus Tour or the San Francisco Grand City Tour and instead book yourself a guided city tour on an old painted hippie bus! SF Love Tours is one of the best San Francisco tour guides – I get to say that since I've met the founder and he has a huge passion for helping people fall in love with the city.
Every bus is painted in crazy murals and patterns. They take you to all the famous spots along with some places you probably wouldn't go on your own, and of course, stop for all the photo ops.
6. North Beach Food Tour
If you're a foodie, you'll adore this North Beach Food Tour that takes you to all the best spots in North Beach, which is the Italian neighborhood. This area of the city is soaked in history, especially from the Barbary Coast era. The oldest saloon in the city is in North Beach and it also has the tastiest Italian food. I went a few years ago and I still think it's one of the best walking food tours I've ever done anywhere!
7. Stop By A Famous House
There's more than just the Painted Ladies and Full House House to see in San Francisco! If you're into history, film and just cool houses, stop by some of these houses:
Avocado House: One of the best things to do in San Francisco is to admire all the colorful houses. This bright lime green house is located in the Outer Sunset on Irving and La Playa Street.
Princess Diaries House: This mansion is where they filmed the outdoor school scenes in the Princess Diaries! Located at 2601 Lyon Street in Cows Hollow / Marina.
Grateful Dead House: The house that band members lived in and posed for a very famous photo. Located at 710 Ashbury Street in The Haight.
Robin William's House: RIP this legend. His old salmon-colored house in Sea Cliff is stunning. Located at 540 El Camino Del Mar (on the corner.)
Wisteria House: One of my favorite houses come springtime that's covered in beautiful purple wisteria flowers. Located at the corner of Mariposa Street and Connecticut Street in Potrero Hill.
The OA House: The black house featured on the second season of The OA (a trippy Netflix show you simply must watch.) Located at 1001 Vallejo Street in Russian Hill.
Tom and Jerry's: The most famous Christmas house in the city. This couple goes all out every Christmas with decorations. Located at 3650 21st Street near Dolores Park.
The next few things to do are all located in Golden Gate Park. Fun fact – it's 20% bigger than Central Park!
8. Conservatory of Flowers
Built in 1879 to resemble the Kew Gardens Palm House in London, the Conservatory of Flowers is a magical little oasis in Golden Gate Park. On a foggy cold day, I love to walk over into this humid tropical greenhouse to wander all the gardens. It's so fun. Make sure to get the member pass to save tons of money (as we chatted about above.)
9. California Academy of Sciences Museum
This is the city's Natural History museum! It's also the world's only aquarium-planetarium-rainforest-living museum (yeah, that's a thing.) There's an albino alligator here named Claude who is over 25 years old. Kids especially love this museum. You can buy tickets at the door, online in advance or via City Pass.
10. Japanese Tea Garden in Golden Gate Park
UG, I love this place so much! The Japanese Tea Garden really makes you feel like you're wandering around Japan. It features pagodas, koi ponds, a Moon bridge and a tea house. This is best to view right away in the morning as it can get crowded in the afternoon. Use your Conservatory of Flowers members pass to get in for free, buy tickets at the door or visit at 9am on M, W, F for free admission.
11. San Francisco Botanical Garden
The Botanical Garden of my favorite San Francisco places to visit as a local. There's a good chance you'll spot me here hugging one of the Redwood trees or smelling flowers. Yes, there is a Redwood grove inside San Francisco!! You can barely hear the cars down there, it's pure magic. As a visitor, I recommend grabbing lunch to go somewhere in the Inner Sunset (like Tartine or the gyro place on the corner) and bringing it into the Botanical Gardens to picnic.
12. Paddle Stow Lake
Feeling romantic? Rent a boat from the boathouse on Stow Lake and paddle around Strawberry Hill! You'll see a waterfall, the Chinese Pavillion and tons of wildlife. If renting a boat isn't for you, instead stroll around the lake. Again, you'll probably spot me here, it's one of my go-to spots!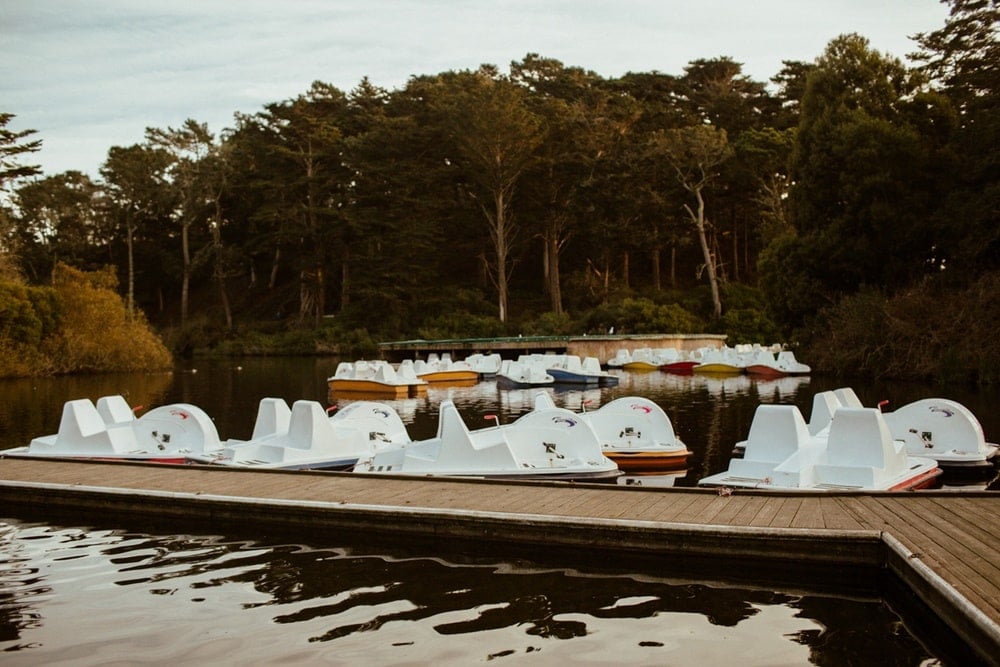 13. James Turrell Light Space
A secret light art installation outside the DeYoung Museum! Most people don't know it's here so it's hardly ever busy. I love to come when I'm stressed out and plop down with a nice playlist. It's on the side of the deYoung Museum but you don't need museum tickets to enter the garden.
The DeYoung Museum is a really cool art museum that is constantly swapping out artists (like Frida Kahlo or Picasso). It's also really hard to snag tickets for, they book up in advance really early. So if you want to go inside, book those when you book your Alcatraz Tour.
Pro Tip:
Look for the large golden globe in the garden next to the James Turrell Light Space. This is a
Sphere Within Sphere
and there are these globes all across the world (like the
Vatican
and Trinity College in
Dublin
!) In my opinion, once you see one, you've officially are part of an unofficial world traveler club.
14. Dutch Windmills
Want to travel to the Netherlands without actually going on a plane? Head to the Dutch Windmills in Golden Gate Park! These babies used to be workhorses that helped pump water into the park when it was being built over 150 years ago. Now, they're just historic landmarks that make amazing Instagram photos, especially come spring when the Queen Wilhelmina Tulip GardenQueen Wilhelmina Tulip Garden is in bloom!
15. The Bison Paddock
YES there are actual Bison in the Golden Gate Park!! There's been an all-female herd at the Bison Paddock since 1891. The OG bison were transported from the Great Plains, but over the years new babies were introduced to keep the herd alive.
16. Exploratorium After Dark (Adult Night)
The Exploratorium is an insanely fun interactive science museum located on the Embarcedero. Kids will love it in the daytime, but if you're visiting with adults, I suggest coming for one of their After Dark nights, which is for grown-ups only! They serve drinks and have live music. The whole idea is basically to get a little tipsy and run around the museum playing with things, I love it. It's one of the coolest things to do in San Francisco at night.

17. Land's End & Sutro Baths
As I chatted about before, Land's End and Sutro Baths is a cool hiking area on the West Side of the city that so many tourists miss! Located in the Golden Gate National Recreation Area, Sutro Baths used to be a working bathhouse that is now in total ruins that you can climb on. There's a little sea cave here and tons of hiking trails that are pretty easy. One even leads to the stone labyrinth!
I think the best time to come to Land's End is for golden hour and sunset on a clear night. Utter magic. It's one of the best San Francisco photo spots in my opinion.
Note: this is located right by the historic Cliff House which, right now in 2021, has been permanently shut down. TBD on if someone will buy it and re-open the famous spot.
18. Hike Marshal's Beach
Probably my favorite of all the beaches in San Francisco with a stunning view of the Golden Gate Bridge. You have to park at the top of the bluff and take a winding trail down and down, past wildflowers and numerous overlooks. Not a lot of tourists know Marshall's Beach is here, so it's usually not too crowded. While it's stunning at sunset, I actually think it makes a great day hike on a sunny day.
19. Hiking Presidio
Or, hike trails in the Presidio, a National Historic Landmark! The Presidio is a huge park that almost doesn't feel like it should belong in the middle of a huge city. There's tons of winding trails, historic buildings and fun gems like a horse stable. I recommend starting at Lover's Lane or The Spire and exploring from there!
20. Picnic In The Park
As we chatted about above, picnic culture is a THING in San Francisco. It's legal to drink beer or wine in parks and if you're looking to do something that only locals do, grab a six pack and head to a park on a weekend afternoon. Dolores is the most popular, but I also love hanging at Alamo Square with the Painted Ladies or Golden Gate Park (Hellman's Hollow, lawn by the Conservatory or Hippie Hill.) But really, this happens at every park so find one near your other plans for the day.
21. Thrifting on Haight Street
The Haight is famous for being hippie central. It was poppin' off in the 1960's and the Summer of Love and was home to legends like the Grateful Dead, Jimi Hendrix and Charles Manson over the years. Now, it's full of thrift shops and it's one of the best places to go thrifting in the city! Start with the Decades of Fashion and Relic Vintage for amazing vintage finds.
22. San Francisco Giants Game
Even if you don't like baseball, you'll really enjoy a game since this stadium overlooks the Bay! My husband Robin is a huge baseball fan, so we go to at least one baseball game a season. It's fun to get a night game and grab dinner at Epic beforehand. The restaurant is up the Embarcadero so you get to walk under the Bay Bridge down to the Giants Game!
23. Ferry Building Marketplace & Farmers Market
Every Tuesday and Thursday there is a big farmer's market at the Ferry Building! I love to come with Robin to pick up tasty goodies and have lunch, or grab a coffee. There's so many amazing artisan shops inside, so just pop in and see what catches your eye. If you love Oysters, Hog Island is a must-stop inside the Ferry Building. Order a plate and eat outside with the Bay Bridge view RIGHT THERE.
This building is so Instagramable, too, it's worth the stop any day of the week. Make sure to swing by the nearby Cupid's Arrow and Rainbow Coit Tower, too!
24. Palace of Fine Arts
The Palace of Fine Arts low-key looks like it should belong in Rome or Greece to me. It was built in 1915 for the Panama-Pacific Exposition and is now a free and public venue to walk around. There's towering pillars, gardens and a little pond. I love coming in the later afternoon/early evening when the whole place is filled with hazy light.
Local Tip: Nearby is the Wave Organ, which is a working piece of musical art that uses waves to make sounds.. and it just happens to be built out of old cemetery parts and headstones. For real!
25. Lyon Street Steps
Overlooking all of the Marina and Cow's Hollow, these steps are super cool for photos and views! On a nice clear day you can see all the way to Sausalito from the top of these steps! If you can, it's best to arrive at the top Broadway so you can walk down instead of up (the latter is a calf workout!) While over here, make sure to check out the nearby Bougainvillea House and of course the Princess Diaries house!
26. Crissy Field
If you love long walks on the beach, this is the spot for you. Crissy Field stretches from the Marina/Palace of Fine Arts all the way to Fort Point (which has a rooftop you can climb to and stand literally under the Golden Gate Bridge!)
I love coming here to dog watch and look at all the sailboats flying by. If I'm there in the morning, it's fun to swing by the Warming Hut for a cup of coffee. It's extra beautiful around Sunset, though, when the light behind the bridge glows all hazy and warm.
Nearby is the new Tunnel Tops park, which is also work checking out especially if you have kids! And it's nearby the Walt Disney Family museum, too.
Local Tip
: The
Pet Cemetery
is over here on 667 McDowell Ave! It's a graveyard for all the loved pets of the people who once lived in the Presidio when it was an army post.
So – You Want To Ride A San Francisco Cable Car? Read This First
I lived in San Francisco for 7 years before I actually rode a cable car. I finally did it recently and yes, I did have fun. It was a cool way to see my city from a different perspective. But we mostly had a good time since we, as locals, knew exactly how to optimize our riding experience.
Keep in mind that every tourist wants to go on a cable car so they are always extremely packed onboard, so packed it's really hard to get a good seat to see the views or take photos. And, the lines are long. I once tried to get on one with my dad and we gave up after an hour. That's why I marked it as a thing to skip since most people can't plan ahead. It will eat up half your day waiting in line and you may not even get a good view.
If you want to ride a cable car, go on a weekday early in the morning. They start running at 7am. To maximize the chance of an empty car and a good seat, head to the Van Ness Cable Car Station to hop on, or pick a spot in the middle of a route. Powel, California and Hyde Street stations are always packed with people.
Fisherman's Wharf Is The Times Square Of San Francisco
It drives me crazy that so many San Francisco visitor guides focus most of their recommendations on the Fisherman's Wharf. It's like going to New York City and only spending time at Times Square. I know you want to go to the Wharf, everyone wants to go but for the love of shoes, please don't spend all your time there. If you must go, these are the 6 things I think are actually worth seeing. Get in, get out and go see the real San Francisco.
1. Ghirardelli Square For Free Piece Of Chocolate
Ghirardelli Square is a giant chocolate store. You can buy everything they sell online, so I don't recommend weighing yourself down with tons of chocolates unless you want to bring some home as souvenirs for friends. Instead, come to the store to get your free piece of chocolate at the door. Take 10 minutes to look around and move on.
2. Umbrella Alley
Next, head a block down to Umbrella Alley! It's of those places to visit in San Francisco for a fun Instagram photos since it's an alley full of murals and street art, including the "Greetings from San Francisco Mural!" It's totally free and open from 10am-Sunset every Wednesday-Sunday.
3. Musée Mécanique Arcade
Located in a huge warehouse, the Musée Mécanique featuring over 300 penny arcade games you can actually play, including the arm wrestling game seen on the Princess Diaries! It's on Pier 45, just a few stops down from Pier 39 and the sea lions. This is a list of all the other Princess Diaries Filming Locations in San Francisco!
4. Chamber of Secrets Door
This is the type of thing for fellow Harry Potter nerds. Located on 2639 Leavenworth Street is a The Chamber of Secrets door. Created by Steve Penetti, this door is a little easter egg for visitors to find.
You can't go inside, but take all the photos you want! Maybe even bring your own Harry Potter robes and do a photoshoot?
5. Sail The San Francisco Bay!
Robin and I did have been on a few sailing tours over the years and they're just so dang fun. Seeing the city by water is so unique. There are two options you can do. First, book a sunset sail on the Red and White Fleet (your CityPass may cover a Blue and Gold sail, which I haven't done, but I'm sure is similar!)
These cruises usually take you around Angel Island State Park, past Tiburon and Sausalito and under the iconic Golden Gate Bridge. The staff tends to time it so you are sailing under the bridge at twilight and it's simply stunning. You may even see some whales!
The other option you have is just walking down to Fisherman's Wharf by the boats and look for signs of people offering tours. You can usually find someone who will take you out for $15 a pop. It's a little more casual (and you'll probably get wet) but it's a cheap hack alternative. It's one of the top things to do in San Francisco that I personally love!
6. In-N-Out
If you've never had In-N-Out Burger and what to try this California famous fast food joint, the only one in the city is here. The line is always long, but if you've never had Animal Fries before, it's worth the wait.
7. Buena Vista Cafe Irish Coffee
Buena Vista Cafe is credited for bringing Irish Coffee to the United States. They make upwards of 2,000 Irish coffees a DAY and I can confirm they are worth the wait. So. Dang. Tasty!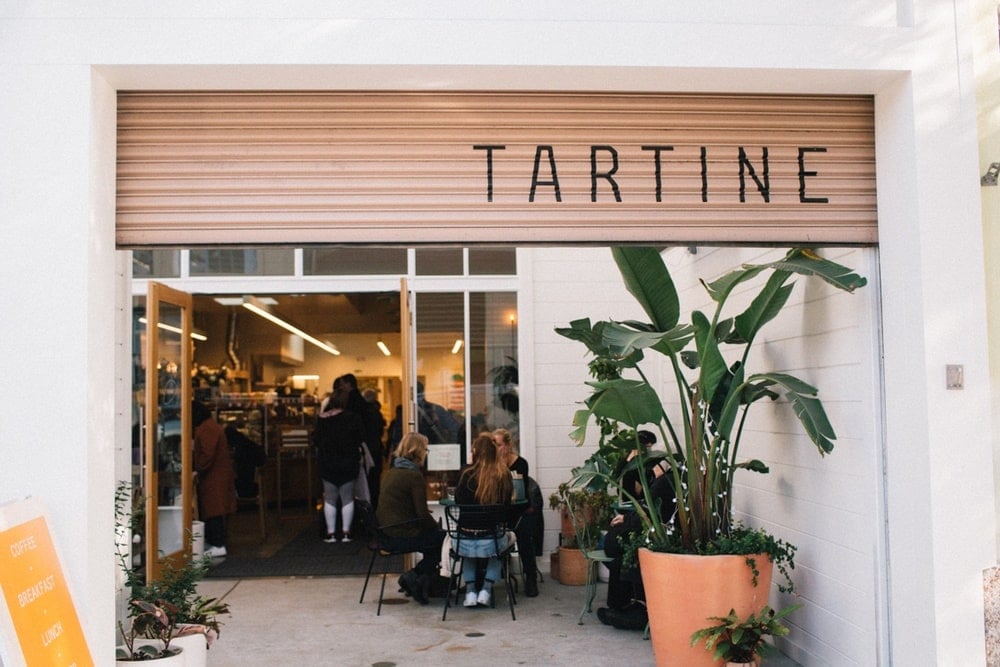 Where To Eat: Top Restaurants In San Francisco
There are literally thousands of drool-worthy restaurants, bars and cafes in San Francisco. I could spend a lifetime visiting them all and not make a dent in the list. There are some of my favorite places to eat in San Francisco and I had to try really hard to narrow them down for you. These are spots all over the city at different price points and cuisine so you are sure to find dining that fits your budget and itinerary!
Top San Francisco Coffee Shops & Bakeries
Amazing San Francisco Restaurants
Fun San Francisco Bars, Cocktail Lounges & Breweries
3 Day Trips From San Francisco Bay Area Worth The Trek
Honestly, there's so many gems in the city if you're here for a short time, I wouldn't leave. That being said, there's lots of fun things to do in San Francisco Bay Area. Heck, I've spent years here and haven't tackled it all. But for a visitor, here are the highlights for trip ideas for weekend getaways from San Francisco.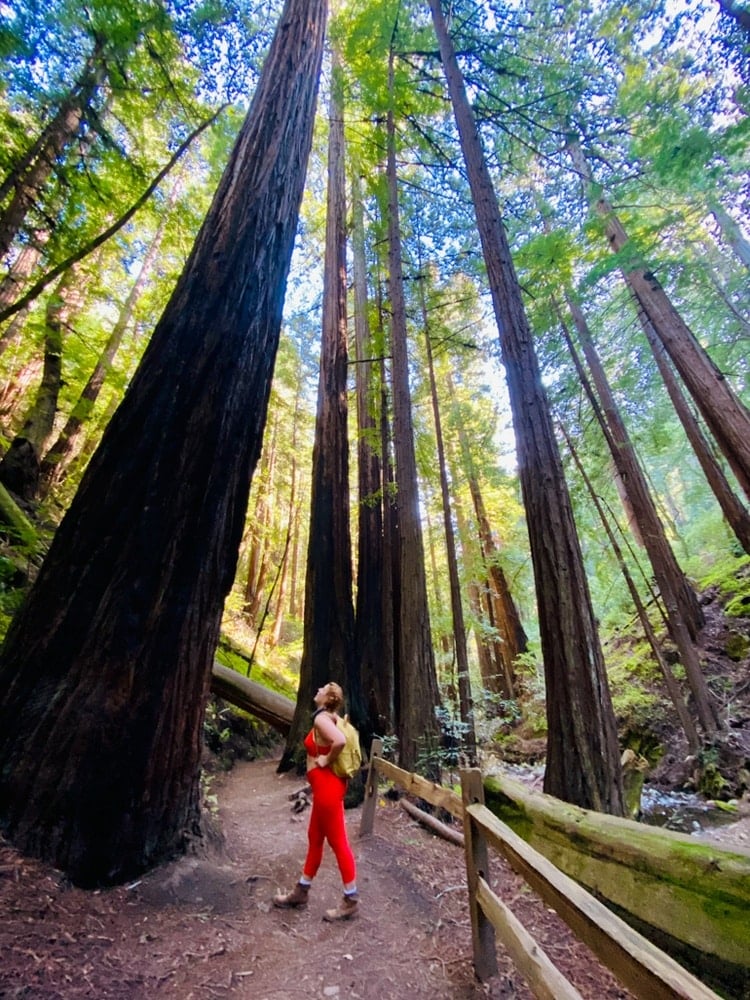 1. Muir Woods
Just about 45 minutes North of the city is Muir Woods National Monument, a stunning Redwood park full of hiking trails. Whenever I come here I'm always in awe that this is so close to San Francisco — it feels so remote.
You NEED TO BUY TICKETS AHEAD OF TIME if you want to go. You can't just show up, even if you have a National Park Pass. You can drive yourself and book your tickets here, or use a tour company like Big Bus or this company that gives you an optional Sausalito Ferry Ticket. If you go by yourself, swing by Sol Food in Mill Valley afterward — you can thank me later.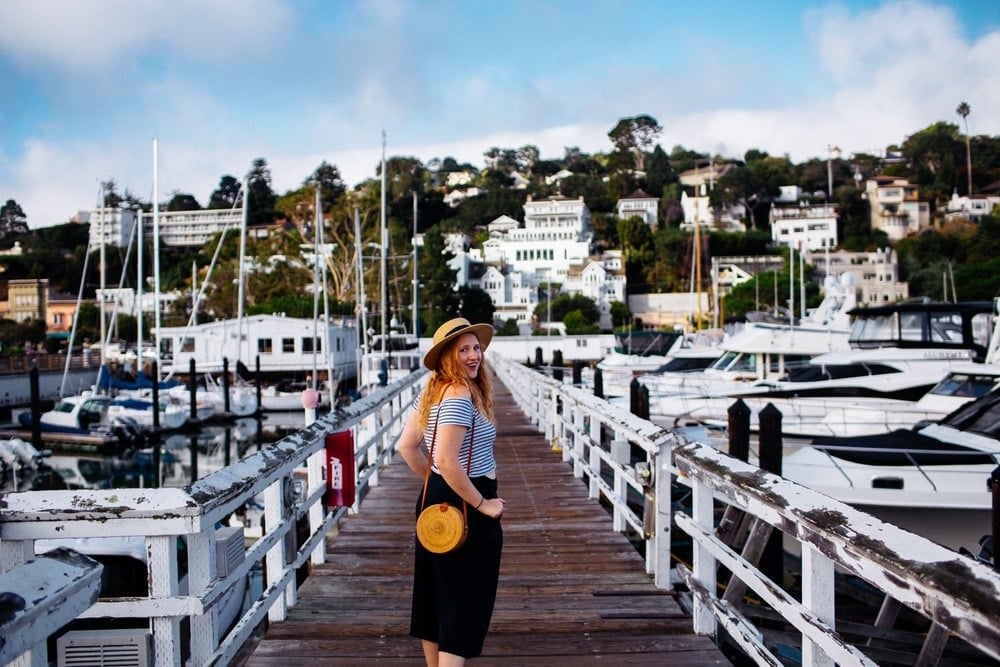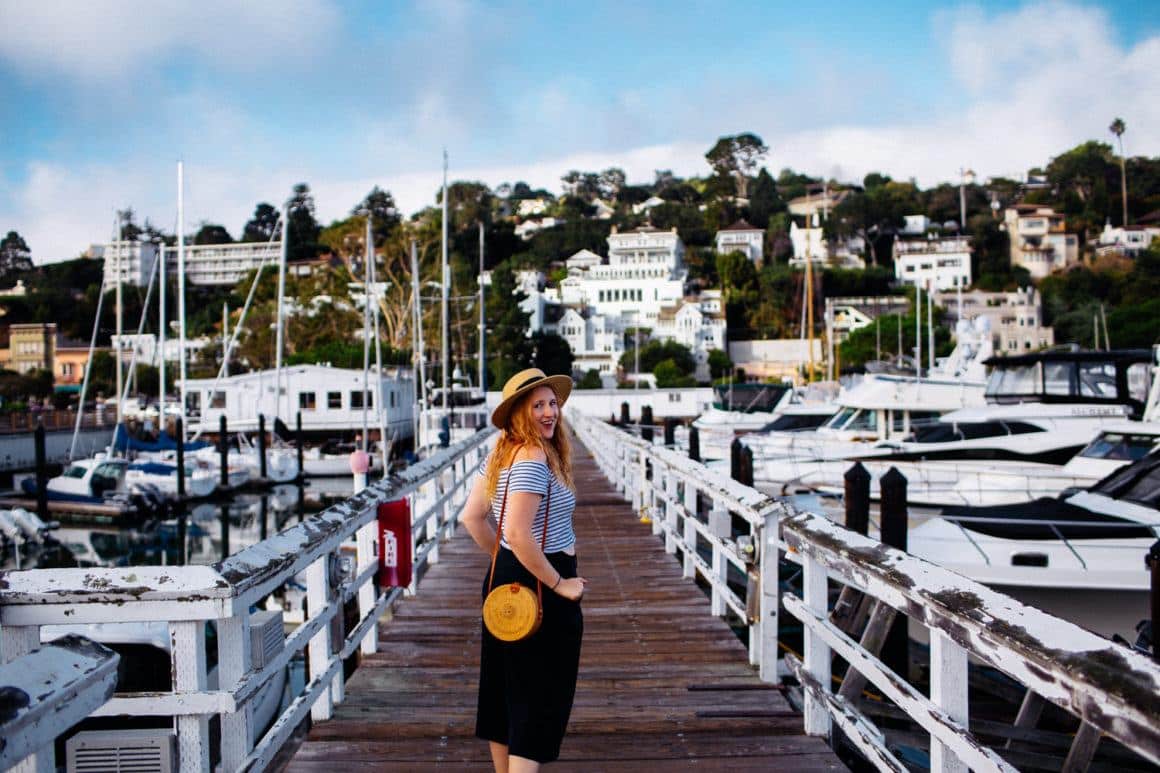 2. Sausalito
Sausalito looks like Cinque Terre had a baby with California. It's just right across the Bay from San Francisco so it's the perfect day trip. You can bike across the Golden Gate Bridge and over to Sausalito, take a Uber or take a Ferry across!
While over there, rent a kayak to paddle around the Bay (so many sea lions!) Then, look at alll the cute shops and dine at Bar Bocce or Trident.
3. Wine Tasting In Napa Valley or Sonoma
Napa and Sonoma Wine country are about 1.5 hours drive out of the city and a must-do if you love wine. They have different vibes. Napa is a wine country full of famous houses you probably heard of, while Sonoma is smaller and more casual. In this post, I share the differences between Napa and Sonoma so you can decide what is best for you!
You can do a day tour (I've done day trips in the past) but if you have time, I recommend spending 1-2 days up in wine country instead. Book a nice hotel, take it easy like you're supposed to, drink wine, eat ice cream and relax around the vineyards!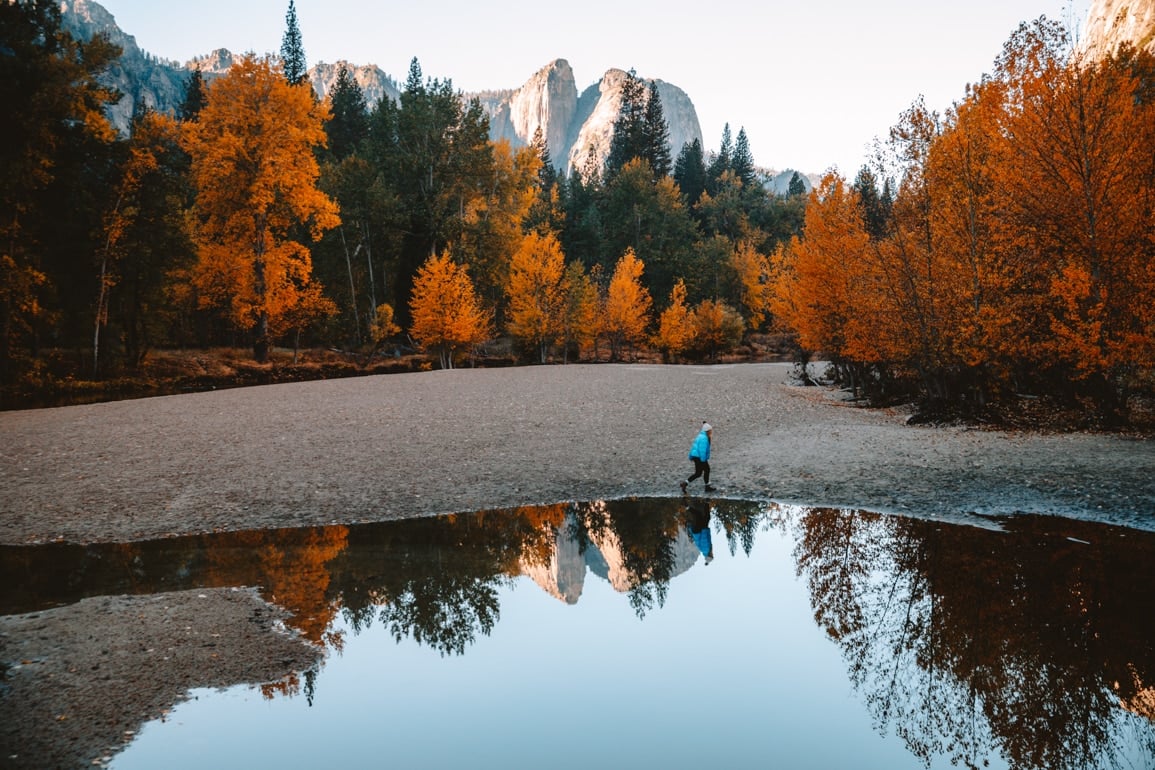 Should You Do A Trip To Yosemite National Park?
Yosemite is probably my favorite national park in California. I love wandering Mariposa Grove or wading in the Merced River on a hot day with Half Dome peeking through the trees. But do NOT attempt a day trip to Yosemite from San Francisco. It's just going to suck.
Yosemite is about a 4 hour drive from San Francisco, but it can be longer if you get stuck in traffic on the way out. And that doesn't account for the traffic you'll encounter after entering the park gates getting into the valley. It's not the place to go for a day trip, you'll just be overwhelmed and sitting in a car for over 9 hours.
Instead, plan a night nearby Yosemite. There is a lot of fun things to do in Oakhurst. Make a weekend out of it, not a day.
I hope this helped you plan a great trip to San Francisco! I poured my heart and soul into this guide but there's still so much I had to leave out because otherwise, this would be literally a book on what to do in San Francisco. (Like – we didn't even get to touch on the Seward Street Slides!)
Make sure to follow me on Instagram @thewhimsysoul or TikTok @whimsysoul for all my local tips. Or, you can use the search bar to look up all my other Bay Area blog posts for even more ideas!
Got a favorite San Francisco thing that didn't make the list? Please drop a comment below so everyone can see. Got questions? Comment or DM me on Instagram and I'll help ya out!
More United States And North America Travel Tips You'll Love