Why do wedding details matter? Well, you know how an outfit instantly becomes better when you add that perfect wicker bag or those one pair of earrings that tie the look together? Or how your house somehow feels happier and well decorated when you bring home fresh flowers? It's the little things that people notice, and small details make a huge difference, especially when it comes to events like weddings.
I'm not saying you need to go crazy over making sure every fork is tied with a .75 inch bow and is tilting at the exact same 97 degree angle on plates. But, people do notice details and it changes how they perceive your wedding. Walk into a basic living room and you've got a living room. Walk into the same living room, but this time with a subtle theme of gold carried out through decor and furniture and a big fresh bundle of flowers on the coffee table – that's a fancy living room. By adding just a few thoughtful detail elements, your wedding can instantly be elevated.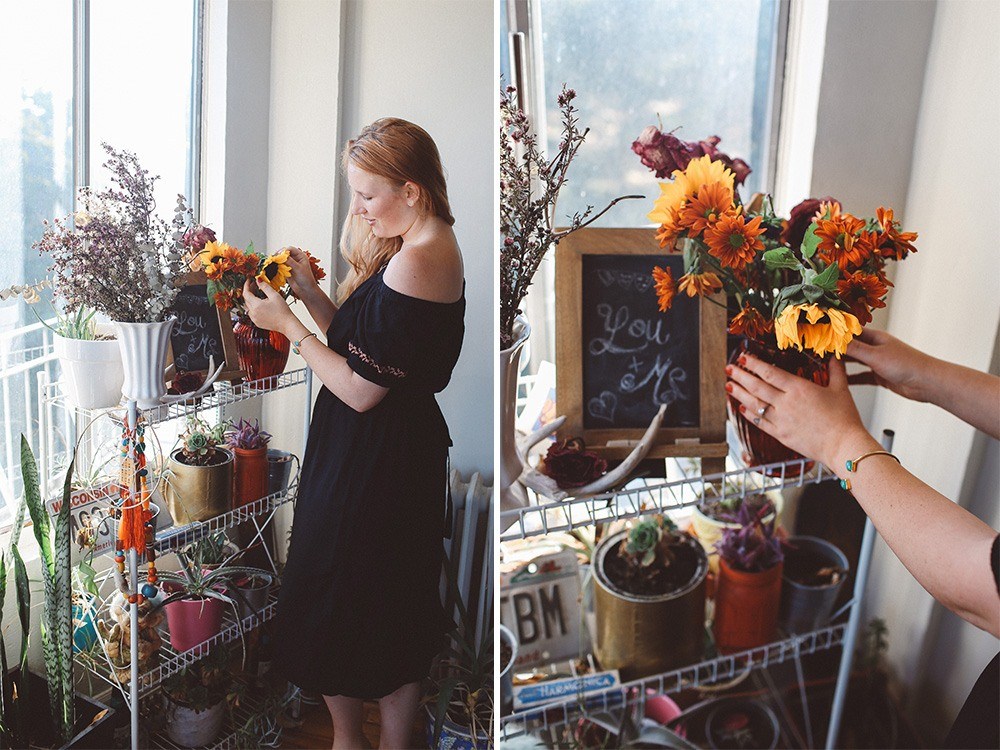 So, what are some ways to get started thinking about wedding details?
Color theme is consistent: The quickest way fall short when it comes to wedding details is not paying attention to colors. If your color scheme is light blue, pick an exact pantone shade and try to match all your light blues as close to it as possible. 14 different shads of light blue at an event is distracting and feels half hazard. When the napkins match the blue groomsmen's ties which match the ribbons on gift bags, everything feels together and fancy. Need help picking colors? Check out this cool tool.
Remember social media! It's the age of digital connecting and if you are having a phone friendly wedding (some people don't, and that's totally ok!), you better make that experience fun for people. Start by using this tool by WeddingWire to generate a wedding specific hashtag so people can easily share photos and connect with other guests! Then, go a step further by making your own Snapchat Geofilter! WeddingWire has teamed up with Snapchat to make it easy for you to create your very own event Geofilter – how cool is that? You'll instantly win over the hearts of anyone under the age of 30.
Go for the heavy paper when it comes to your menus, ceremony timeline and anything else paper your guests are getting their hands on. It's a bit pricier, but printing on a heavier weighted paper just feels fancier and more upscale. Same thing for paper vs. cloth napkins. It's a simple switch to make and one that your guests will subtly notice.
When in doubt, add more flowers and string lights. I'm serious- when have you ever been to an event and thought "man, these string lights are too pretty, they need to take some down". Never. Same thing goes for flowers. These two tricks are one I'll be using at my own wedding to help keep the magic feeling going throughout the event space. Need helping finding a good florist or other vendors? Check this list out.
I hope these tips will help get you thinking about your wedding details – because they do matter! If you have questions or tips to add, leave a comment below!
Thank you to WeddingWire for sponsoring this post.