Hot humid days, warm but still humid summers.
Well, not in San Francisco (because, FOG) but growing up in Wisconsin I craved lightweight clothes in the summer. I saw this green dress online and swooned over the unique green color and the light, flowy fabric. I immediately pictured wearing this in Napa Valley or somewhere warm.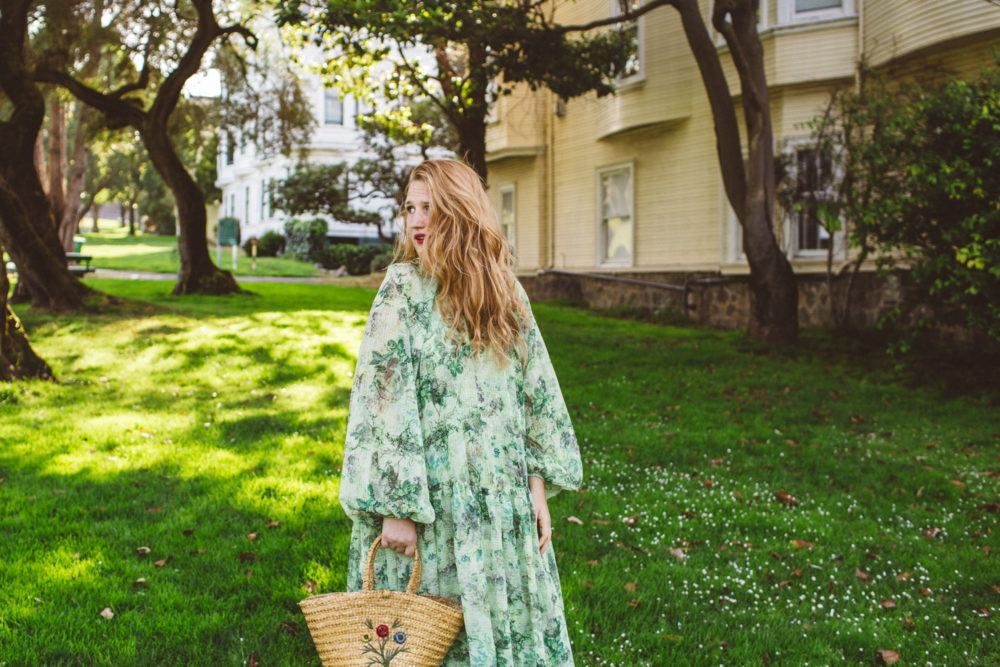 I'm a huge fan of oversized dresses because they're so comfy to wear on days I'm feeling bloated. I styled the dress without a belt but I think it also would look fab with a statement belt around the waist to give some structure to the dress.
I really loved this dress because it's in two parts. There's the bottom slip which looks a lot like a nightgown, and then the large top layer that you see in these photos. That's why the top layer is so sheer and flowy, because all the goods are covered with the slip under it.
Whether you choose a statement belt or not, this dress pairs wonderfully with a straw bag. This is a vintage one I found on Poshmark, but here's something similar!
I wore these tan slip-on shoes that look a bit like straw material to match the laid back look. Wear this for a summer garden party, brunch or a farmer's market run.