There's no better way to spend a lazy weekend day than in wine country. One thing I love about living in San Francisco is that Napa and Sonoma are just a quick drive North of the city. A couple of weekends ago, my girlfriend Justina and I were invited to Freemark Abbey, a charming winery in St. Helena.
I was a bit bold a decided to wear my new white Fame & Partners white dress to the tasting on top of heels. If you've read my other posts about wine country, I'm always telling women to wear flats and something pretty but totally comfortable to tastings because there's a chance you'll be tasting a bar (aka standing up) or that you'll spill a bit on yourself. But, I felt like breaking that rule just once and I'm happy to report I didn't spill on myself at all that day. White dress stayed white. Woot woot! Shop my dress here or Justina's here.
Freemark Abbey just won their first 100 points on a wine – for you non-wine people, that's a big deal! Like getting an A+++ on your final
We arrived in the afternoon and it just happened to be on the weekend that EVERYTHING in the Bay Area started blooming. Roses and flowers were lining the roads all the way up to St. Helena and the Freemark's gardens were overflowing with beautiful flowers. We sat outside and did their courtyard tasting.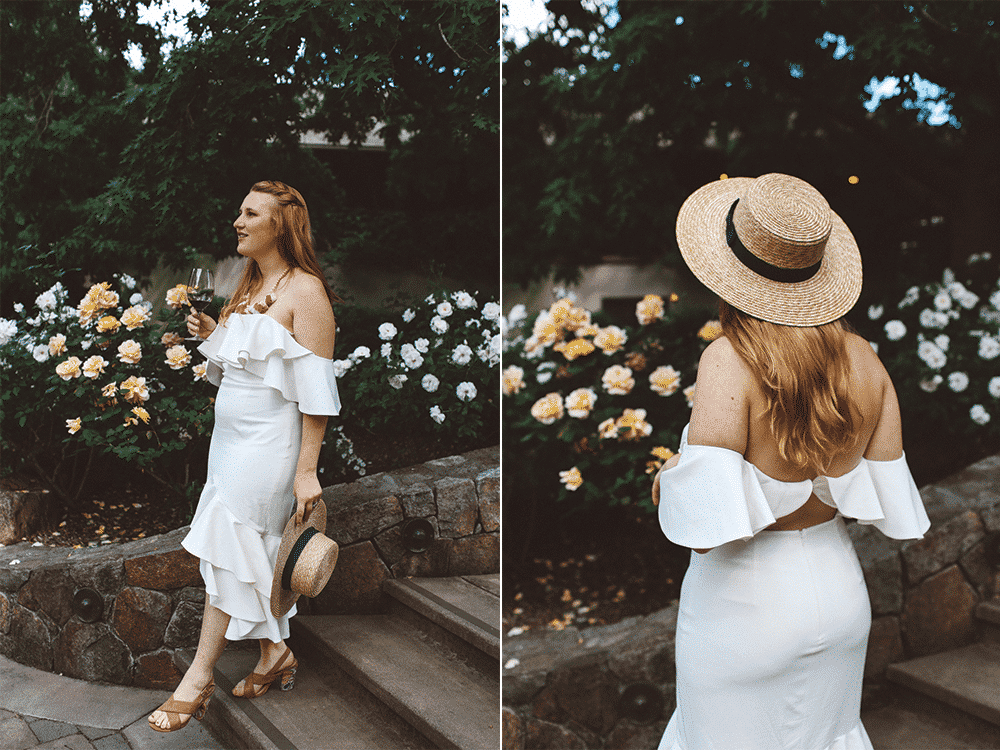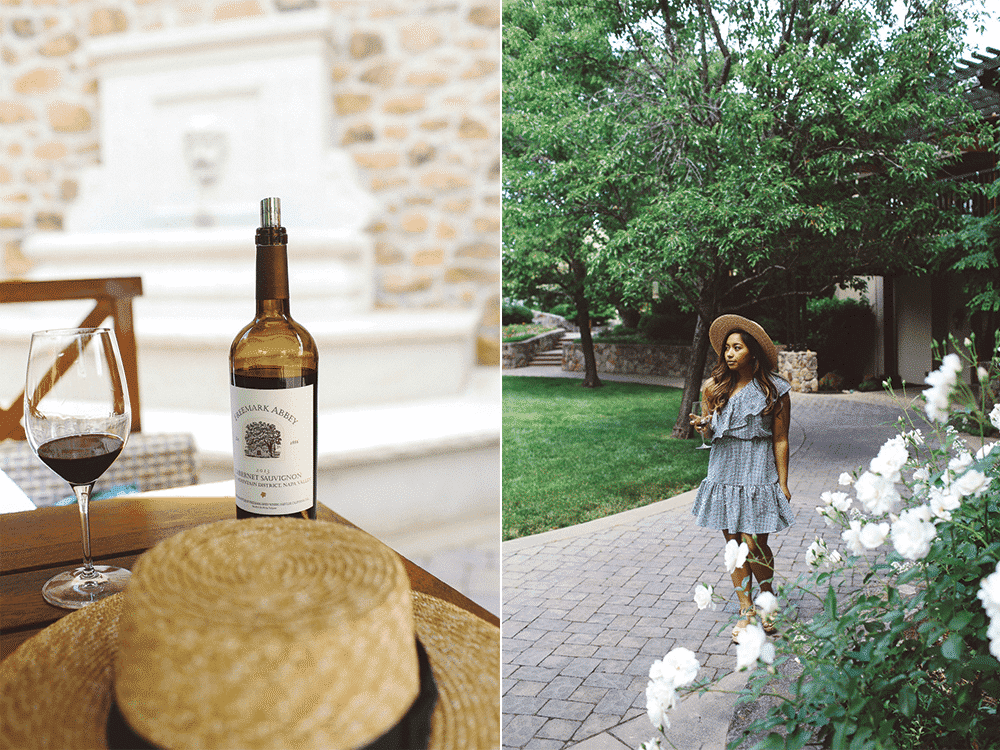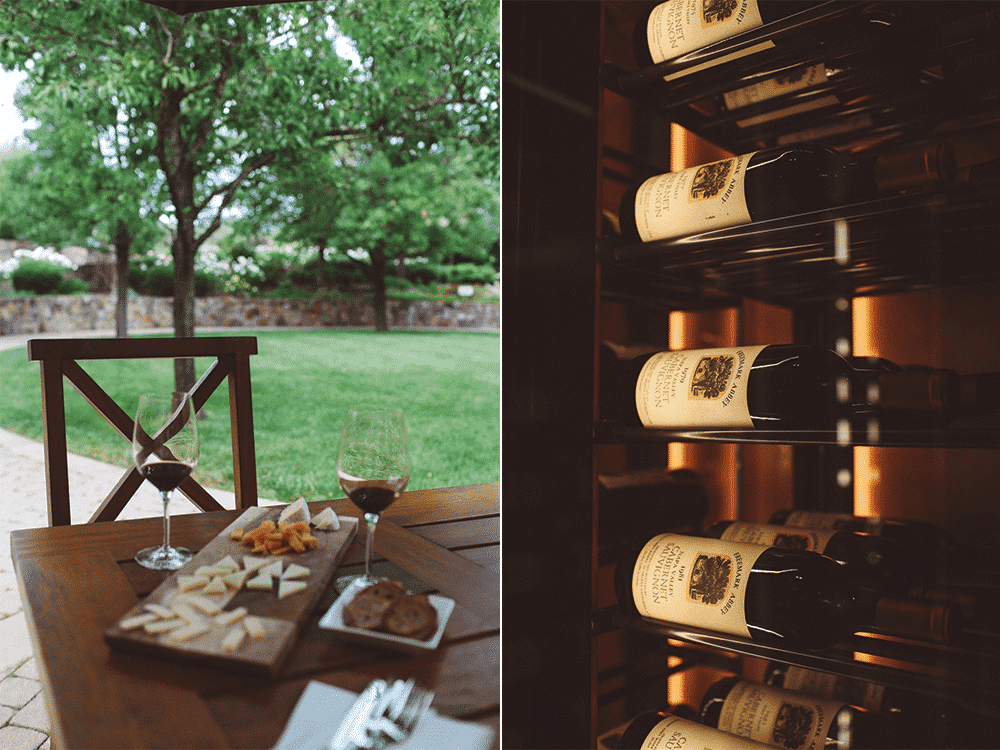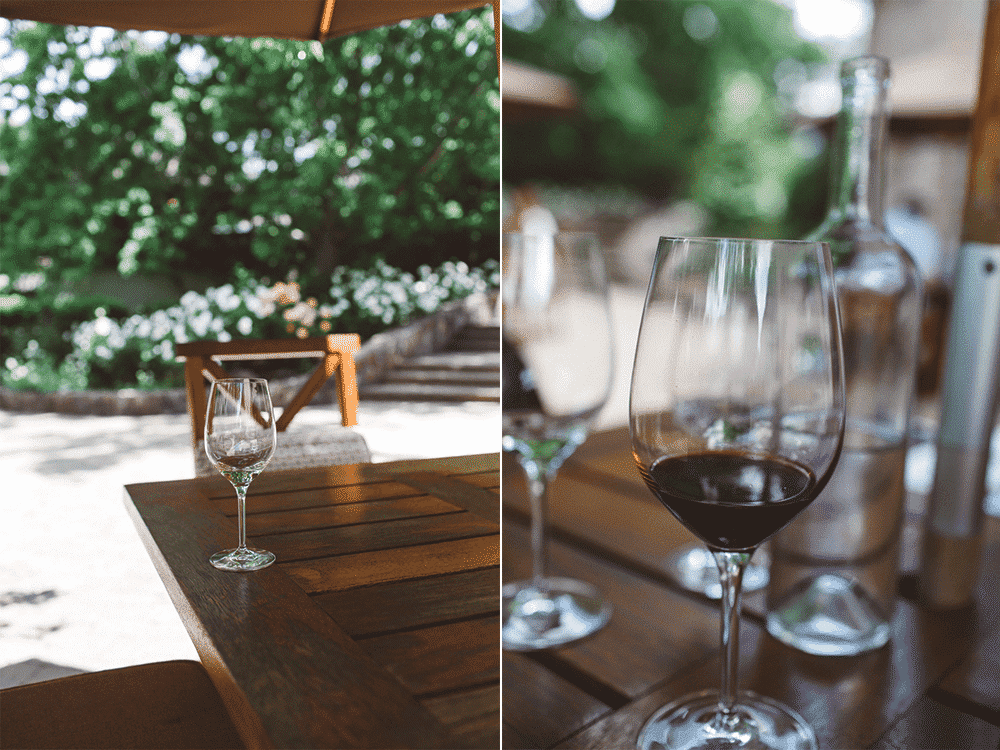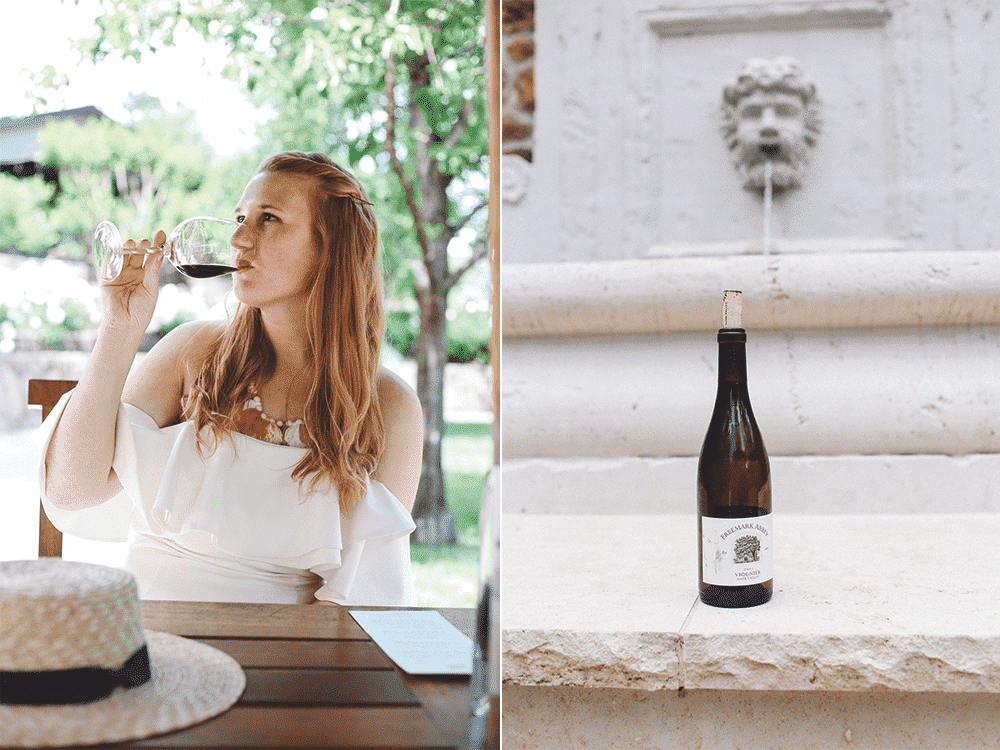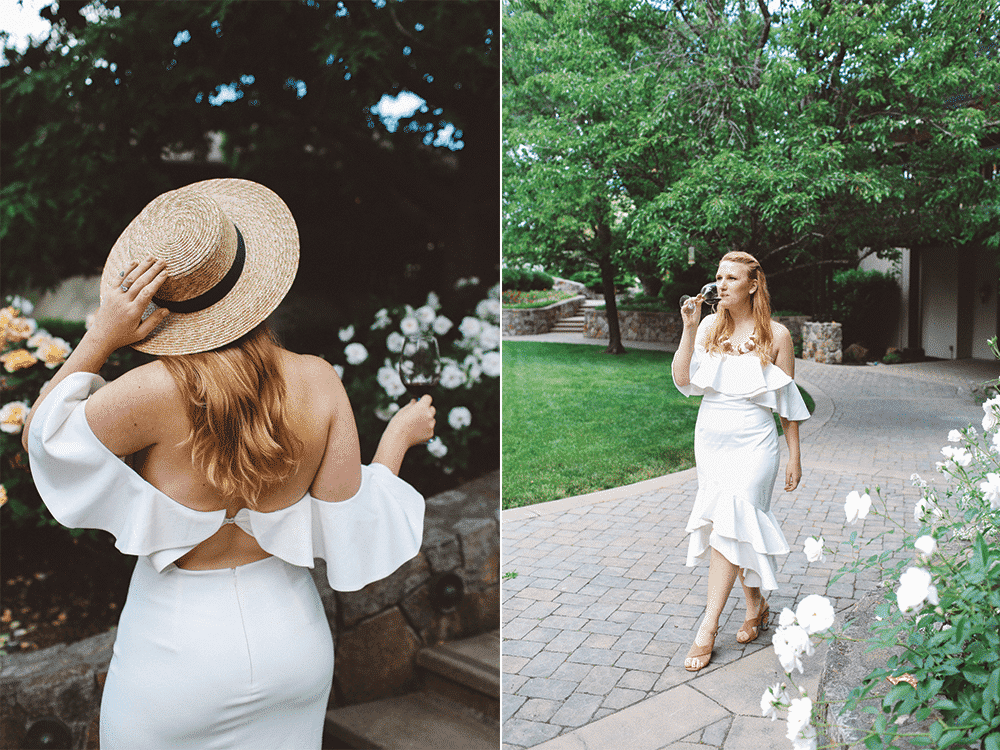 What makes Freemark Abbey different is that their wines are premium, but you can still purchase fantastic blends for under $100. Usually high end wineries will sell bottles for upwards of that number. You can also taste 5 wines for $40. I've been to wineries with less complex wines and they charge the same amount. Plus, getting to sit outside in a beautiful garden equals a win in my book. I'd recommend ordering a cheese board to pair with your wines to help bring out the flavors. After, take a walk around their property or in the garden.
Next time you are visiting Napa Valley, make sure to stop by Freemark Abbey for a tasting! They also have a on-site restaurant, so perhaps schedule a late tasting and roll into the restaurant afterward.
Linked below are fabulous pieces to wear to a wine tasting, plus I've also linked my dress and Justina's.

Watch A Girls Trip To Napa Vlog!