Confession: 7/10 times I eat or drink anything I spill it on myself. *cue the joke about having a drinking problem* So buying white clothing is tricky for me.
But I saw this flowy white dress while on a Target run last week and instantly envisioned how perfect it would be to wear during my trip to Los Angeles with the girls. This dress isn't completely white, it has a fun confetti pattern which totally helped cover the bit of coffee I spilled on myself that morning.
We booked a whirlwind 32-ish hour trip down with plans of finding cute cafes, colorful walls and catching up IRL. (Oh, and finding The Office filming locations but more on that in a later post…!)
I had packed pretty much all dresses and colorful clothing for this trip, thinking it would be warmer than San Francisco… well, it turns out the cold wave we've been having up here in Northern California extended to Southern California, too!

It was in the mid-50's for our entire trip and I was SO dang grateful I grabbed a coat last minute as I left for the airport. Our motto for the trip was " LA did us dirty" (with the weather switch!) Thankfully the afternoons warmed up enough to feel ok without a jacket in the sunshine and I broke out this fun white dress.
We found this fun rainbow mural in West Hollywood while is located at 741 N La Cienega Blvd. It faces North so it's in shade for most (if not all) of the day aka it's always easy to snap some fun photos in front of it!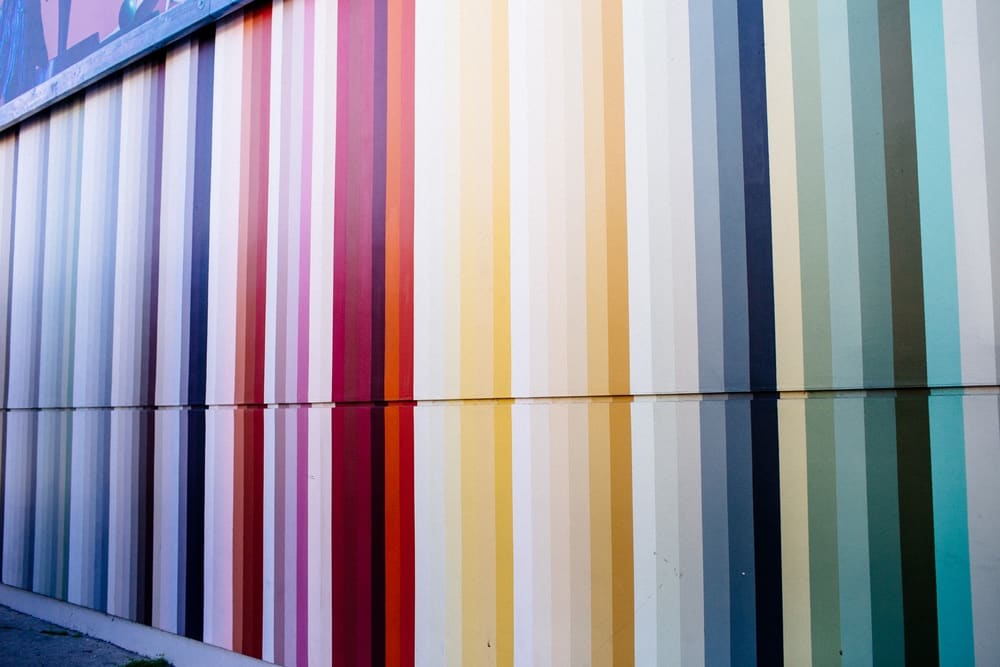 I guess this is a lesson to always check the weather before you travel, even to other parts of your own state. And, if you have a drinking problem as I do, try white dresses with patterns on them so all the spills will blend in!!