You guys know I'm a sucker for cute hotels. (Hey, I do have over 83 blog posts about hotels on Whimsy Soul after all).
So, when Moxy Hotels reached out about working together on a West Coast road trip project, it was an easy yes.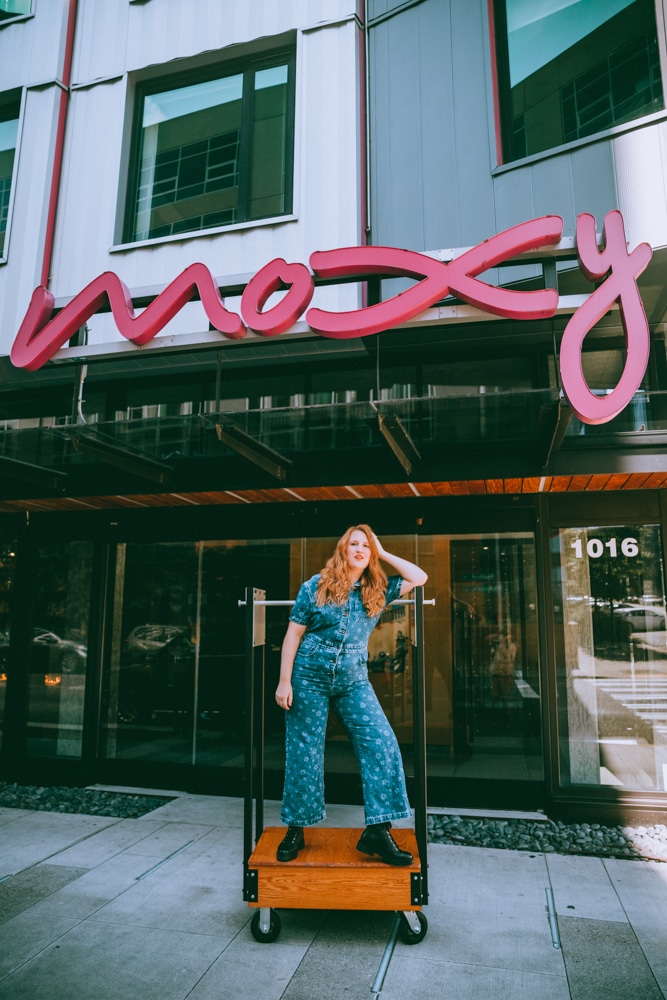 There's Moxy Hotels all over the world and while they all have some things in common (like cocktail tokens at check-in), each property has its own unique vibe making it different from the others.
Moxy Oakland is a few blocks from the Fox Theater (where ages ago I saw My Favorite Murder live, ugg it was so good) so the Oakland property has an undertone of live stage vibes. You can feel the influence of the nearby music and theater influence on the decor.
Moxy Seattle though leans more PNW vibes with plaid textures, axes on the wall, a big fireplace in the lobby and faux stuffed animal heads.
>>> Book a Moxy hotel for your next trip!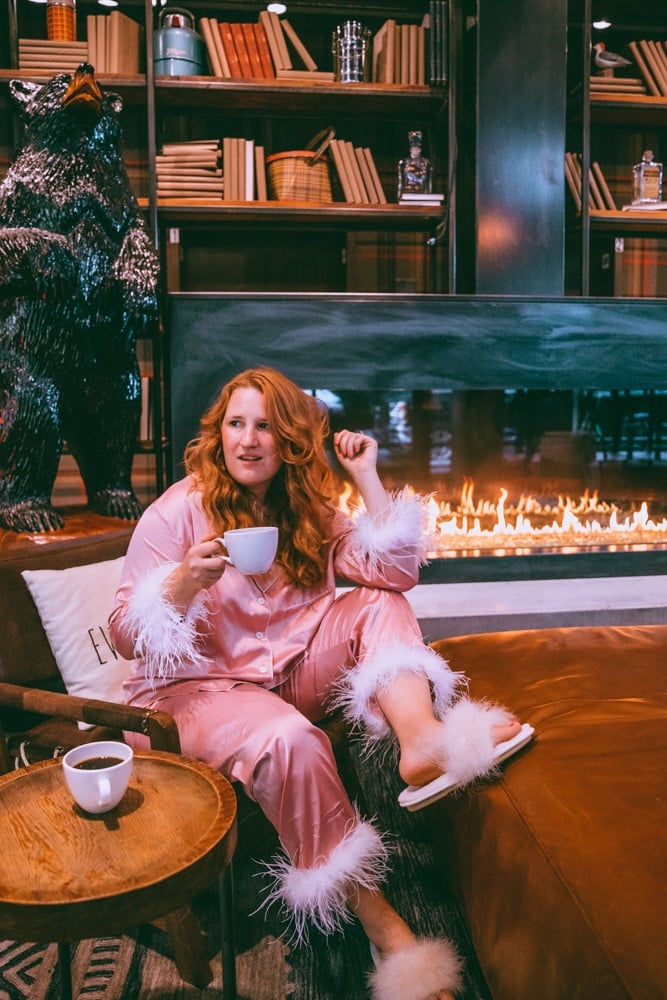 They asked us to do a West Coast road trip of sorts, starting across the Bay in Oakland and then going up to Seattle to stay at both properties.
Robin and I approached the Oakland weekend as a little staycation, though we don't spend as much time in downtown Oakland as we should, so it also felt like a proper vacation.
We checked it, grabbed some Got Moxy cocktails from the lobby bar (which is also the check-in desk) and explored the hotel. I loved the upstairs deck!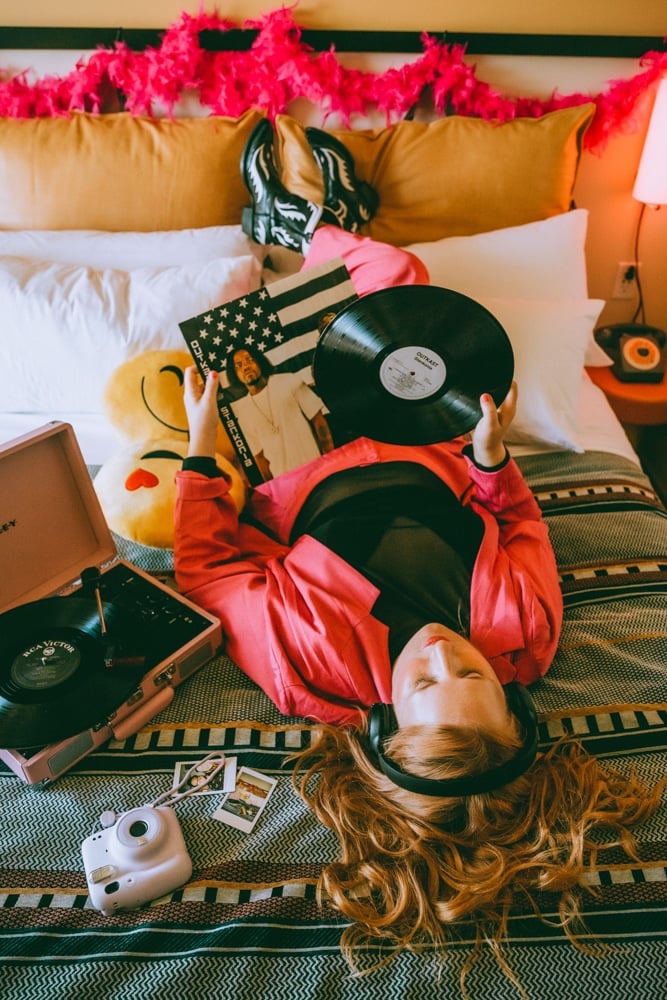 One day we borrowed some cute pink bikes from the Lobby and explored Lake Merritt. We also found Beeryland, cool beer garden a couple blocks from the hotel, that serves up awesome local pints and has tasty food (like Mac & Cheese burgers!)
We actually loved it so much we went back twice since it was such a vibe. And the bartender let me take home a spider plant baby so I was extra thrilled.
On our last night at Moxy Oakland, it was trivia night. And guess what – we won!!! We never wine trivia but totally lucked out!!! What a fun way to end our staycation at the Moxy.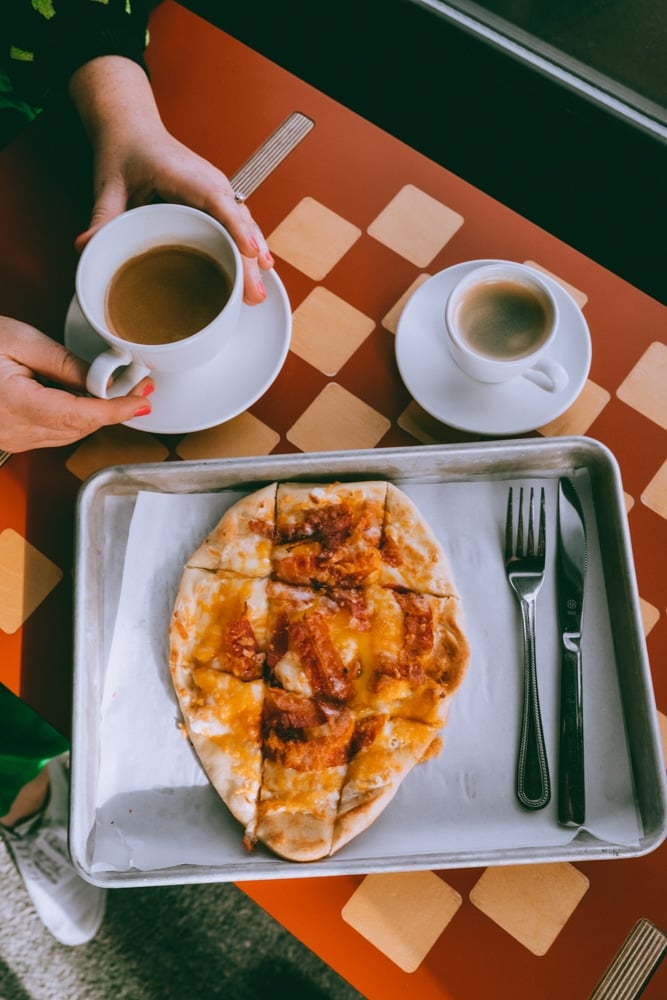 Then off to Seattle!!!!
Here's a pro tip if you're ever flying to Seattle from down South: grab a window on the right side of the plane. On a clear day, you'll get a beautiful view of Mount Rainier!!
We find ourselves in Washington usually about once a year (last year we road-tripped around Olympic National Park!) but it's been a hot minute since we've just had time to be in Seattle.
So I was really excited!! Especially since we lucked out on weather and got one of the rare end-of-summer weekends when it was actually sunny and warm.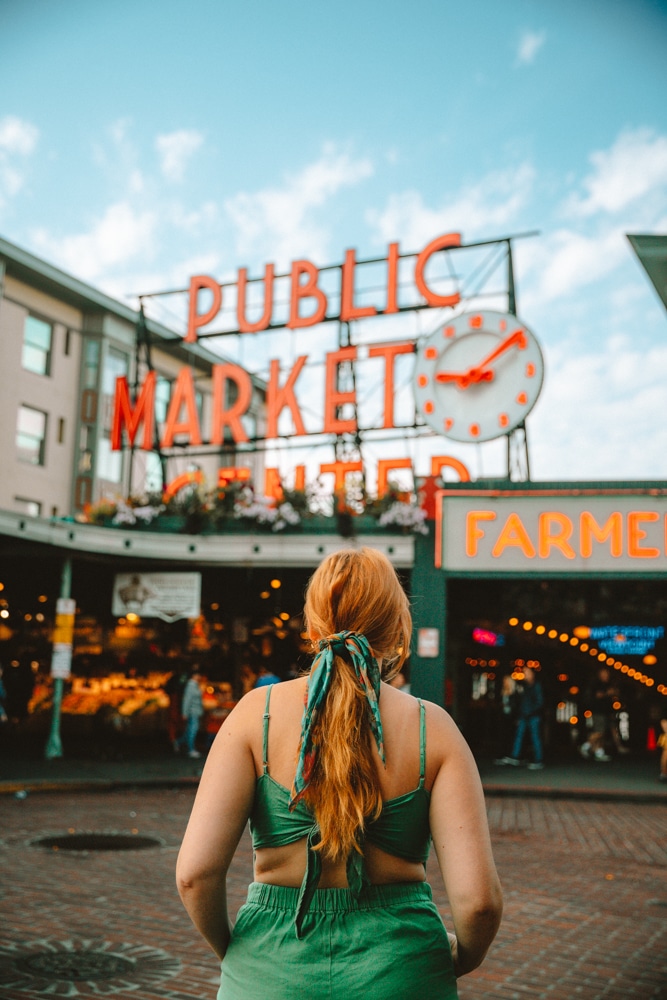 There's a lot of games in the lobby of Moxy Seattle so Robin and I found ourselves playing with those a lot, especially around Happy Hour time.
While we didn't have time to go to all the restaurants and cafe I had on my bucket list (there's so many good places to eat in Seattle!) we did get to check some out.
I grabbed us a breakfast one morning from Cafe Hagen, a Danish cafe!! As you know, I lived in Copenhagen this summer and now I'm obsessed with Nordic anything.
Best part? The cafe was just a short walk from Moxy Seattle so it was easy to grab coffee in the lobby and pop out for breakfast.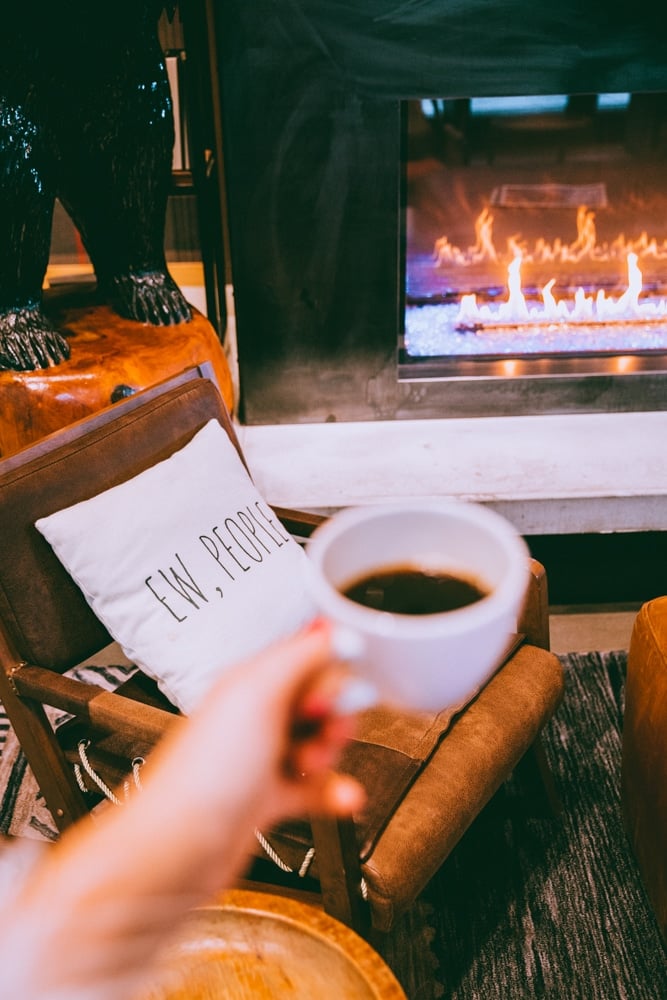 We also visited Inside Passage, probably the coolest tiki bar I've ever been to, and Bathtub Gin, a truly hidden Speakeasy. (I'm a sucker for speakeasies, too!)
Of course, you can't visit Seattle without a stop by Pike Place Market, so we headed there one morning for lox bagels and some Rachel Ginger Beer.
Moxy Seattle was the perfect home base for our weekend in Seattle. I loved hanging out by the fireplace in the lobby each morning with coffee, and then the bar each night was such a vibe.
It was fun mingling with the other guests and bartenders down there before heading to bed. They also were doing some test kitchen stuff on flatbreads, so each night we got a slice of something yummy (like Nutella strawberry flatbreads!)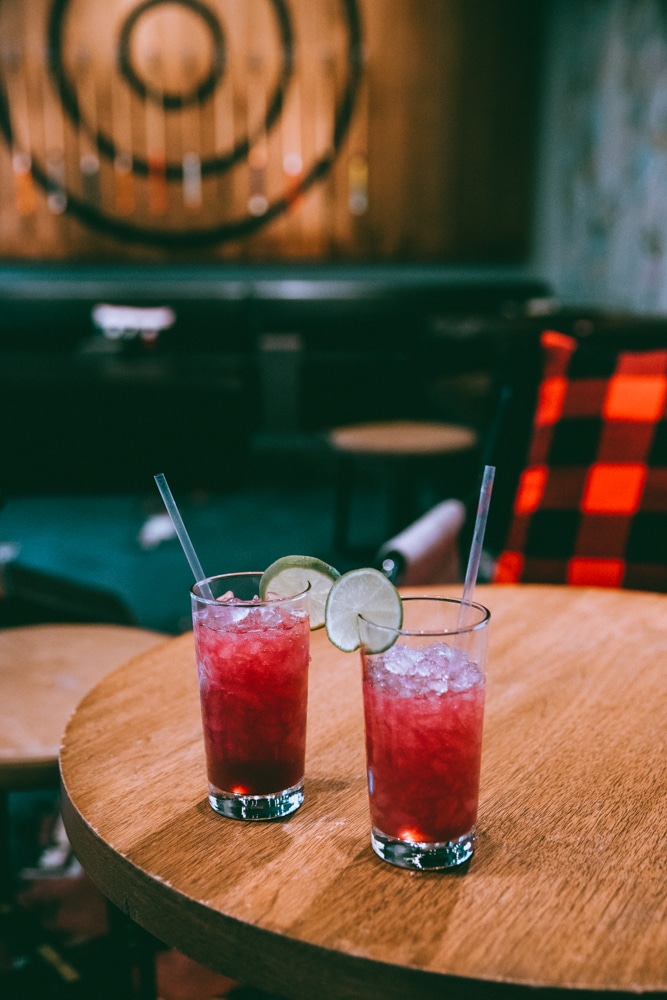 It was a whirlwind week, but that's one reason I love living in California. There's the whole West Coast to pop around and never a lack of adventure.
I can't wait to get back to a Moxy Hotel sometime soon.
Again – they have locations all over the world so look for one on your next trip. You can expect things like friendly staff, tasty cocktails, free coffee and cool decor in every property.
Most also offer things like lobby games, bikes to use, dog friendly bookings and events like trivia night.
This was such a fun project to work on – make sure you check out my Instagram @thewhimsysoul so see all the reels we put together from our stay!
Happy adventures.