So we've been in California for, what, 6 months now and we JUST finally got ourselves over to Lombard Street (you know, that really curvy/zig-zag street flanked by flowers and accompanied by a really great view). That's what I love about this city – there is so much to explore that you never get tired of it.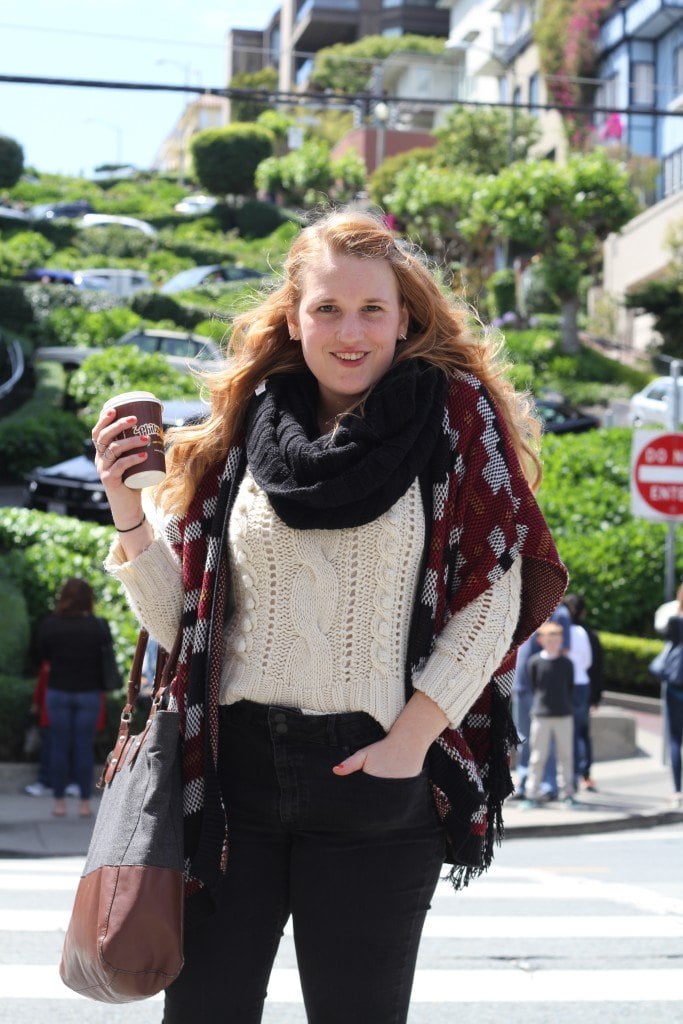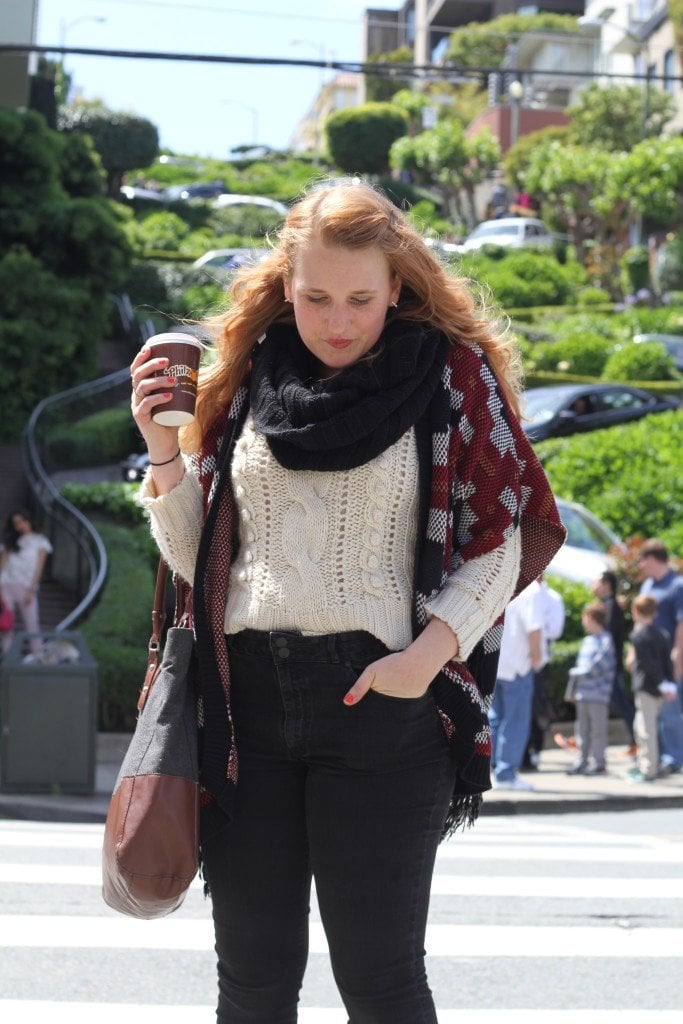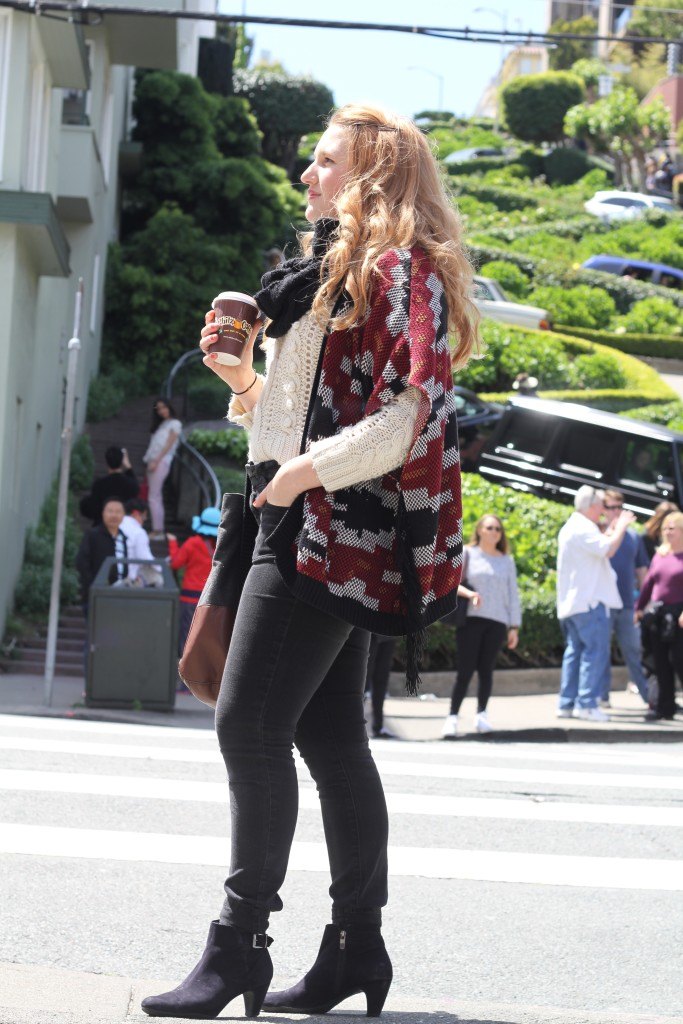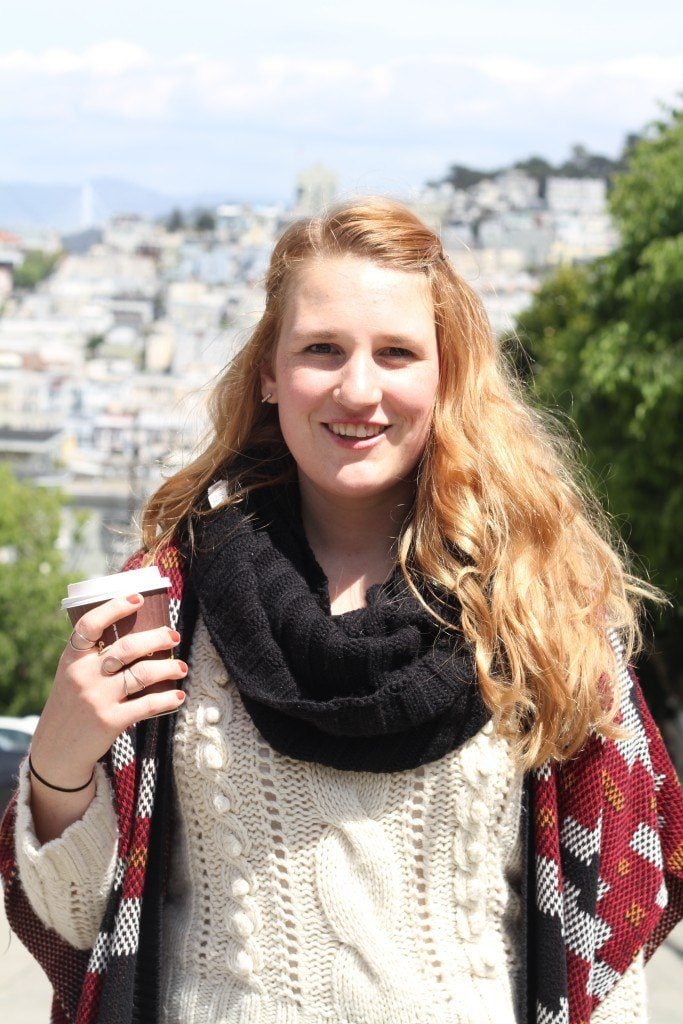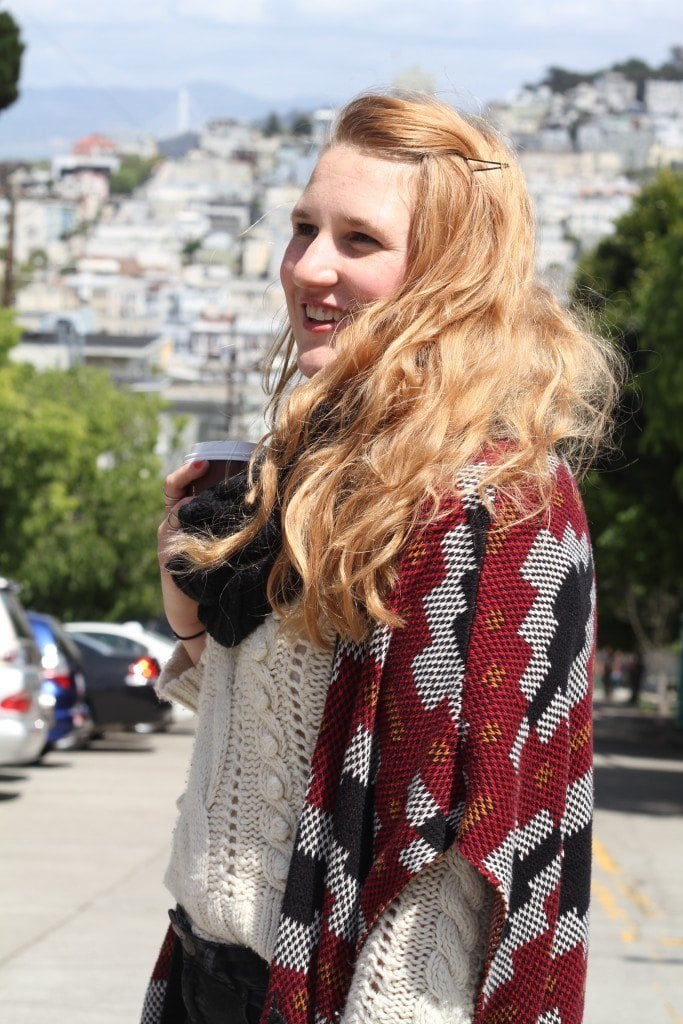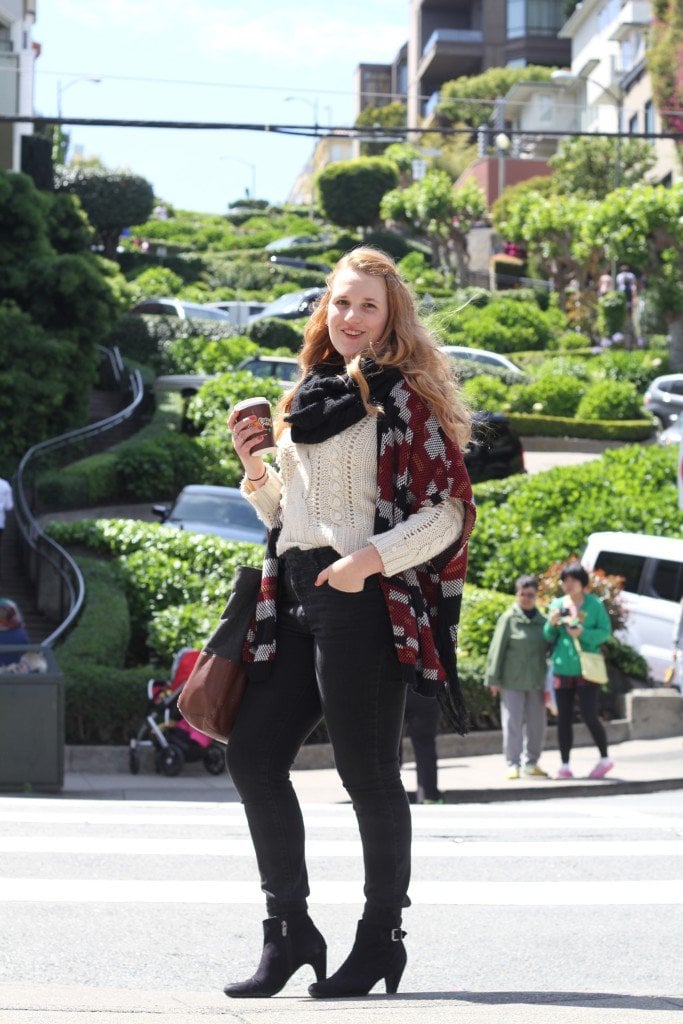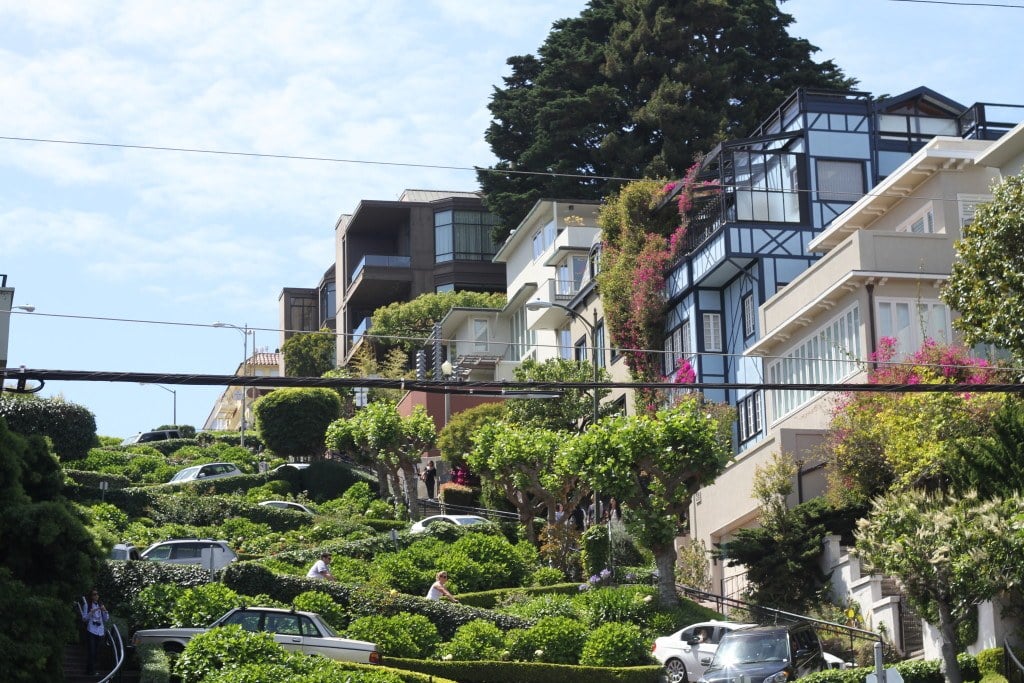 Last Saturday Robin and I were looking for something to do since our building's water was being turned off all day. Grr. We didn't really have plans other than making a stop at Philz (the coffee of gods) and stopping to get donuts (Robin is addicted. Ok, so am I). Lombard Street wasn't on the list but we ended up near there and decided to play tourist for the afternoon. Not going to lie, it was fun!  We were at Lombard in the afternoon and since it was a Saturday is was PACKED with tourists. If you're visiting San Francisco I would recommend stopping by the Zig-Zag Lombard Street on a weekday earlier in the morning to beat the craziness of other tourists.
So, since we live in the Sunset District, where despite the name you can sometimes not see the sun for days since it's always so foggy, it was chilly when we left for our adventure. But I had a feeling San Francisco would change it's mine, so I wore a sweater and my aztec cardigan both from Forever21 along with an infinity scarf and jeans from Target.This outfit gave me layer options which came in handy since the afternoon got rather warm and the fogged cleared. That's San Francisco for you!
Make sure you add me on Snapchat @TheWhimsySoul to follow along on my fashion adventures like this one!