Not to be dramatic, but Quebec City is quite possibly one of the best winter vacations you can have on your travel bucket list.
Yes, it's magical in the summer, but not many cities embrace the cold like they do. Quebec City winters bring ice canoeing adventures, dog sledding, public fireplace stations to warm up, Christmas markets, Nordic spas with outdoor hot tubs, an ice hotel and so much more winter fun.
Plus, French Onion soup just hits better when it's snowing outside.
These are all my favorite things to do in Quebec City in winter, plus tons of travel tips like best hotels, where to eat and other tips so you can plan the best dang trip to Canada.
Quebec City History At A Glance
Quebec City is one of the oldest European settlements in North America and thus has major enchanting old world vibes.
The Wendat Nation were on the land first and are still here. In 1608 French explorer Jacques Cartier arrived on the shores of Canada and claimed it for France. This area quickly became known as New France and the French language was adopted here.
That, of course, caught the attention of the British, and by 1763, Quebec City was under British Control. Somewhere in there, the USA thought about battling for the land as well but couldn't get it together.
Quebec City Is A Little Slice Of France… In Canada
So, Quebec City stayed part of Canada but the citizens fought hard to keep their French language and culture alive (aka Québécois). Today, the city visually looks like it was plucked out of France due to the romantic architecture, French signs everywhere and general European vibes.
As a San Francisco gal who loves the vibes of traveling to Europe but hates the literal20+ hour travel days it takes to fly to Europe, I love that Quebec City is just on the East Coast of North America.
The city is a short drive over the border of Maine and depending on where you are coming from, you can probably find a direct flight to the Jean Lesage International Airport. It's literally so easy to slip into Quebec City and feel like you're in Europe, without he hassle of actually flying there.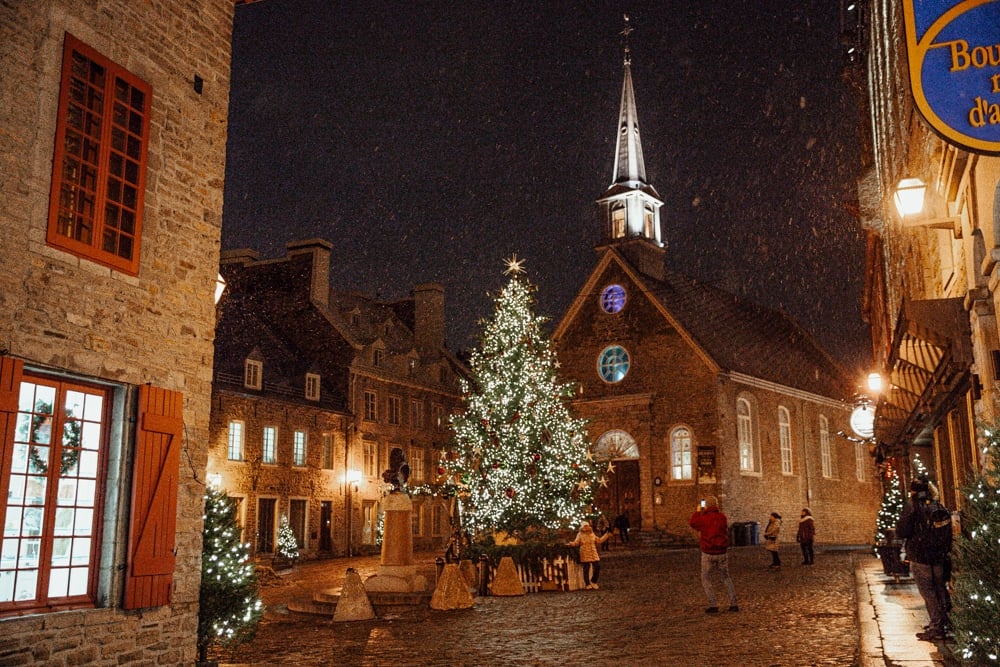 Locals Speak Québécois and English
Look, I took Spanish in school and am absolutely terrible at speaking French even when I try really hard (once in college while visiting Paris, a McDonalds worker made me almost cry since he was bullying me for my lack of French skills so hard).
The French Canadians don't have that Paris attitude, thankfully. While most locals speak French as a native language – or, rather, Québécois, most do also speak English, especially in the tourist areas.
As with any country, it helps to know a few basic French words but don't feel like you need to master the language before visiting.
Ok, basics covered, let's get into all the unique things you can't miss while visiting Quebec City in the winter!
29 Best Things To Do In Quebec City In Winter
1. Try A Kir
When we visited Quebec City we made an effort to try all the French Canadian food we could and the local Québécois is a Kir. This tasty and refreshing cocktail is usually made with black currant liqueur and dry white wine, though there are variations on the classic recipe.
This area of Canada is amazing for growing black currant (aka cassis in French) thus the Kirs served at bars usually use locally made cassis liqueur and are dang tasty.
My favorite Kir was served to me at Hotel Le Germain but you can find Kirs on more bar menus. I really loved having them as a soft nightcap before bed.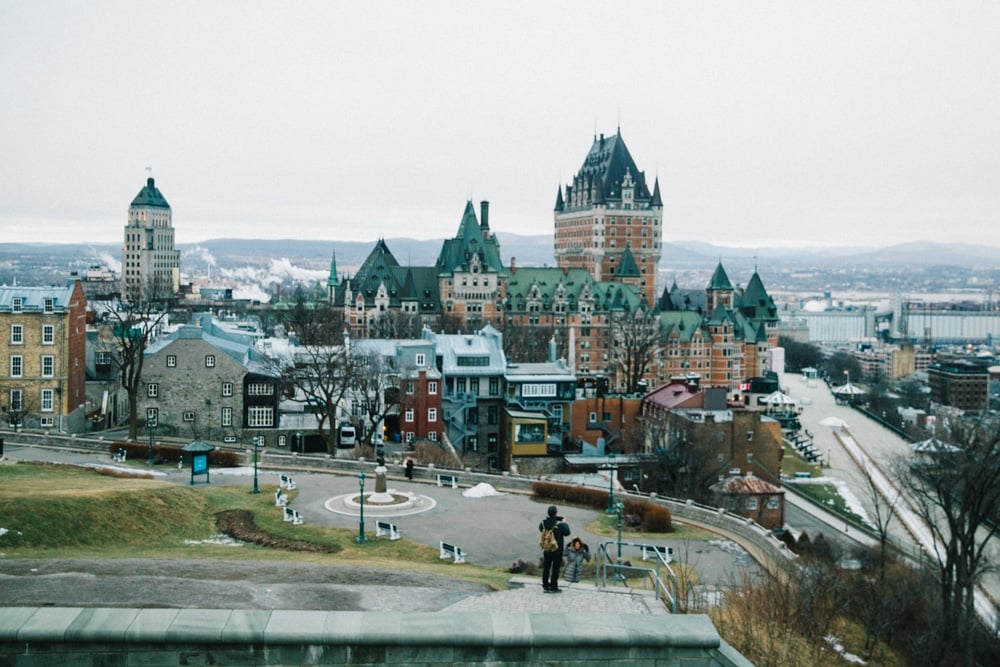 2. Celebrate At The Quebec Winter Carnival
Quebec City is stunning in the summertime of course, but I think it's the most fun to visit in the winter due to the way the locals embrace the cold weather. Their famous winter carnival is a great example.
It takes place every February, so since we visited in December we didn't get to attend but it's absolutely on my bucket list. This carnival has a. huge ice palace, snow activities, ice skating, ice canoe races, night parades, food vendors, events, music and more winter fun.
The Quebec City Winter Carnival is basically one of the largest winter parties in the world, and it's all led by Bonhomme Carnaval the official mascot (think Michelin Man meets Frosty).
Pro-tip: If you are coming for the festival, it's best to book hotels well in advance to make sure you can secure a room!
3. Toboggan Slide
The giant winter toboggan slide in upper Old Town is hands down the unique Quebec City thing you can do. I haven't seen slides like this offered anywhere in the world.
You hurdle down the slides at 70 km / hour (about 43 miles per hour) and are treated to an insane view of the city. It was built in 1884 and is only a few bucks to ride so it's super affordable.
SADLY, the Toboggan slide Au 1884 opened for the season the day we fly home so I didn't get to slide down the toboggan (trust me, I was heartbroken but I guess that just means I need to come back!)
Note: They will close if there isn't enough snow on the ground so that's one of the reasons why it's best to visit Quebec in winter after a good snowfall so you can take advantage of this iconic toboggan!
4. Grab A Fancy Cocktail At 1608 Bar
Inside the Fairmont Chateau Frontenac is the famous 1608 Bar (named after the year French explorers touch the shores).
This is a small bar that's incredibly cozy and – in true Fairmont style – makes some dang tasty and elaborate cocktails. We stopped by for a happy hour drink before dinner one night and I wasn't prepared for a blow torch to be used on my drink (but was thrilled in all the best ways).
This bar isn't one to miss when visiting Quebec City. Make sure to grab reservations ahead of time or arrive right as it opens to ensure a quick seat (it's super popular!)
Oh, and order Operation Neptune or the So Fresh & So Clean for the best cocktails on the menu. Trust me.
5. Soak In A Nordic Spa (+ Dinner)
I love a good spa moment and cold plunging (I got hooked after booking a sauna in the Oslo Fjords last summer) so when I learned about Strøm Spa Nordique I knew we had to visit.
This is an utterly unique Nordic spa that overlooks Saint Lawrence River. It has tons of outdoor hot tubs, a lazy river, a sauna, lounging rooms, cold plunging pools and spa treatments.
In the winter if you're walking all over the city, there is nothing more relaxing than heading to Strom Nordic Spa in the afternoon to warm up and loosen those muscles. It's especially magical on a cold day when the heat from the hot tubs creates tons of steam in the air.
Or, at night, when the pools glow up red and blue.
But, perhaps, the most unique aspect of this spa is its dinner option. Attached right to the spa is the Nord restaurant and most guests, including ourselves, chose to dine in our robes and swimsuits. I didn't have dining on upscale Nordic cuisine in my swimsuit on my bucket list but I never knew it needed to be there until now.
The menu is always changing. We had smoke salmon with caviar, a butternut squash soup, mushroom smørrebrød, mixed greens, buckwheat financier and the most amazing bread with Borealis seasoned butter.
For a winter trip, I recommend you book your spa visit around 4pm with dinner around 6pm so you have a couple of hours to soak and then you can eat! If you plan on getting a treatment, arrive earlier.
6. French Onion Soup Marathon
Here it's simply known as Soupe à l'Oignon but us Americans call it French Onion Soup and yes, there are tons of spots all around the city that make a dang tasty Soupe à l'Oignon.
And, during the winter when it's all cold and windy outside, we quickly found ourselves craving hot cheesy onion soup every day for lunch.
Here's the top spots to find soup:
7. Explore Quartier Petit Champlain
Quartier Petit Champlain is arguably the prettiest part of Old Quebec City.
I mean, all of Old Town oozes charming vibes, but Petit Champlain sits on the lower part of the hill and there's something so cool about the Fairmont towering over the shops and restaurants that make it extra cute.
Rue du Petit-Champlain is the most popular since it's dotted with colorful shops, restaurants and little nooks to pop into. Though, personally, I found Rue Sous-le-Fort and Rue de-cul-du-sac has the best views of Le Château Frontenac for photos.
Regardless if you are taking photos or note, this area is so much fun to wander and we came back every day to shop and eat.
They have a maple syrup store to load up on maple, some of the best restaurants, cool shops for gifts to take back home and overall, it just feels the most European. Set aside a few hours to explore this area.
Note: did you know that all of Old Quebec City is a UNESCO World Heritage Site? How cool!
8. Save Your Legs- Ride The Funiculaire du Vieux
The Funiculaire is basically a nifty little street elevator that connects the Historic District of Old Québec upper town and lower town parts (Dufferin Terrace and Quartier Petit-Champlain, Place-Royale and the Old Port).
It's best to use it when you are down in the Petit Champlain area and take it to the upper town so you don't have to walk allllll the way up that hill or take a hundred or so stairs.
The most important thing to remember is to bring cash – either Canadian Dollars or US Dollars so you can pay for a ticket.
It's a short ride – about 45 seconds or so, but you get treated to amazing views of the city and river. Plus, it really does feel so much nicer than lugging up that hill by foot. The Funiculaire ride is worth every penny!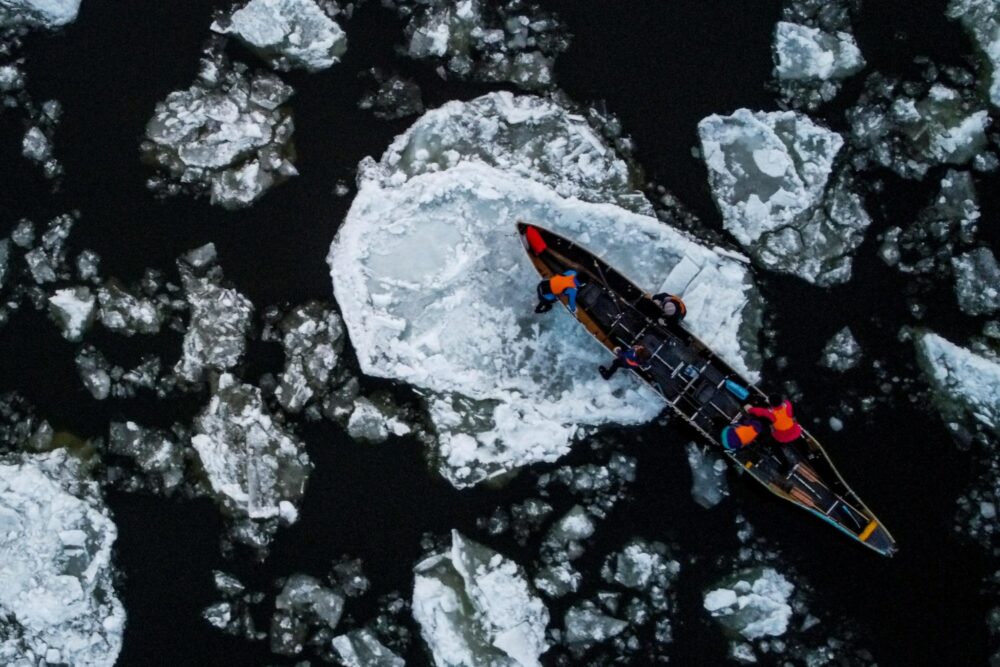 9. Go Ice Canoeing
The Canadians sure do know how to take advantage of all the seasons. When the Saint Lawerance river freezes up in the winter, you can still get out on the water via an adventurous ice canoe experience.
Canot à Glace Expérience offers the coolest (pun intended) canoe tours on the river in the winter. You'll get equipped some basics like gloves and boots then hit the water with a guide, pausing to take photos and have hot chocolate.
No day on the river is the same. You'll paddle through and around ice chunks, perhaps even through snow. This activity only happens a few months out of the year when it's cold enough (another reason visiting Quebec City in the winter is simply the best!)
This sadly was another winter activity that got canceled during our visit due to weather – they just didn't get enough snow and cold yet to have any ice to canoe in! *Sobs*
But I did have a chance to chat with a staff member and he was incredibly nice and passionate about ice canoeing, so I know you'll be in good hands here.
10. Maple Taffy On Snow
Sorry Vermont, but after one lick of Quebec maple taffy stick, I knew they are queens of maple syrup production for a reason. It's just simply the best in the world (and they make the most in the world, with about 70%
All over Quebec Provence, you'll find maple syrup farms (you can sometimes spot them from the road – look for maple groves with little blue lines connecting the trees to harvest sap!)
But, you don't have to leave the city to find some dang good maple products or famous maple taffy sticks on snow. Head over to La Petite Cabane à Sucre de Québec to make a traditional maple taffy stick – they'll pour it out on snow and let you roll it before eating (and yes I am drooling a bit thinking about how tasty this treat is).
If you have a car, I suggest instead heading to Le Relais des pins on the island to experience an authentic sugar shack and make a maple taffy stick on snow feet from a maple grove.
That's what we opted to do and we loved the friendly staff and honestly was my favorite of the foodie winter activities we did.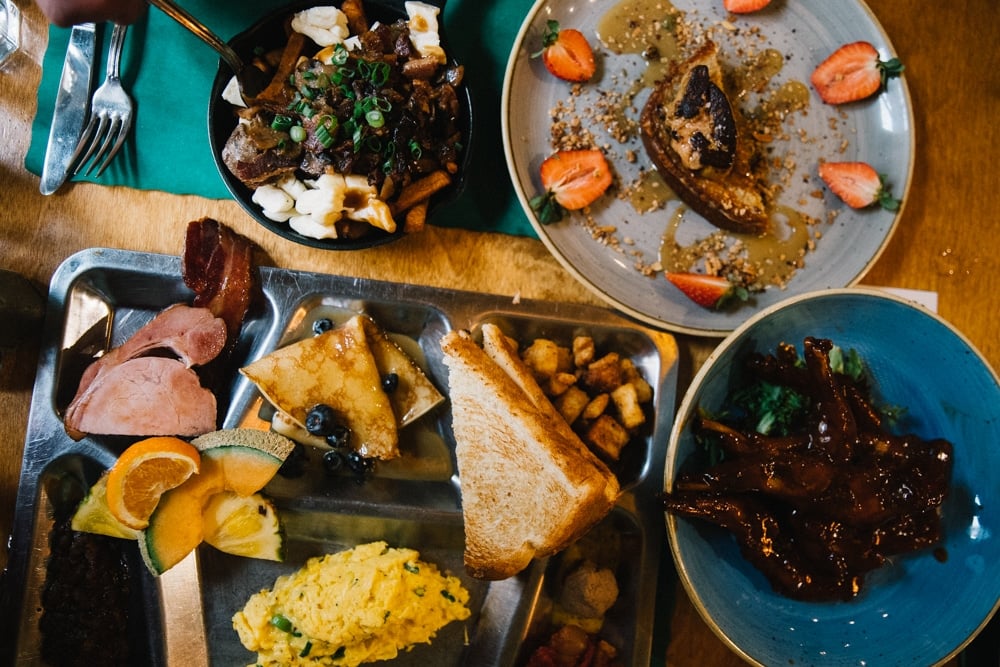 11. Try A Sugar Shack Plate
While we're on the topic of maple syrup and sugar shacks, we need to talk about a sugar shack plate and why you can't leave Quebec City without trying one either.
So, traditionally on maple syrup farms, there was a shack (aka a cabane à sucre) where sap collected from sugar maple trees is boiled into maple syrup. It's basically where the magic happens.
It was a long day for folks and they needed to be rewarded with tons of food after so thus formed the traditional sugar shack party experience. Every party is a bit different but you can always expect music, sitting around a big table and endless courses of food featuring crispy pork rinds, sausage, meat pies, bread, omelets, ham and more.
Of course, everything tastes 1000% better drenched in fresh maple syrup. You can attend a traditional party outside the city but also can find restaurants inside Old Town that serve up a sugar shack plate so you can sample the food.
We visited Le Relais des pins on the island for the traditional music and party vibe, but also grabbed a small sugar shack plate at Restaurant La Bûche in town for lunch. I love connecting with a local culture via food and you really can't skip this.
12. Ice Skating
I simply adore ice skating whenever I travel to a wintery place, especially around the holidays. It just feels so festive!
Place D'Youville ice skating rink in downtown Quebec City was magical and so easy to pop on for an hour. You can rent skates on site (inside the park pavilion) or bring your own if you have them.
It's right next to a little Christmas market to grab treats afterwards. We went right before sunset so I got to see the ice skating rink turn from daylight to all twinkly and magical. Highly recommend!!
You can also head outside the city to Village Vacances Valcartier, the largest winter playground in North America for forest trails of ice skating! I wish we knew about this when we visited because that sounds epic.
13. Tour The Citadel
The La Citadelle de Québec sits right next to Old Town and usually I'm not into visiting military sights but Robin and I both really loved this tour.
It was here we got to learn a ton about Quebec history that we didn't pick up before. Especially around the founding of Quebec City and all the various nations fighting for control of the area.
They do tours in English a few times a day and unless you are visiting on a busy weekend, you can usually grab tickets on site without prior reservations.
Note: you'll want to bundle up for this. It's mostly all outdoors and can get really windy up there!
14. Holiday Vibes At German Christmas Market
There are a lot of fun things to do in Quebec City at Christmas time but the Quebec City Christmas Markets ooze the most holiday magic.
I had just came back from German Christmas Markets in Berlin prior to visiting Canada and was super pleased to find the Quebec City German Christmas Market, while smaller, are pretty authentic.
There's tons of hot glühwein flowing, though I recommend you find the stall that's selling mulled tomato wine. It's sweet and so good in such an interesting way.
There's plenty of stalls selling gifts, food and small batches of maple syrup or locally crafted gin. The markets are close to the Fairmont Le Château Frontenac and they just happen to light it all green and red up during the holidays so it's extra festive.
Quebec City in December is more mild than the rest of winter but it can get very windy at night so those warm cups of wine are key when soaking up all the holiday vibes (as well as a good coat).
15. La Boutique de Noël de Québec
Speaking of Christmas, you can't miss the La Boutique de Noël de Québec which is a huge Christmas ornament store in upper Old Town.
They have literally any sort of ornament you can imagine and is the perfect place to stock up on holiday decorations, even if you aren't visiting in December.
16. Montmorency Falls
Montmorency Falls is a stunning waterfall just a few minutes outside the city and it's actually taller than Niagra Falls?! I won't lie, I have never heard of Montmorency Falls before this trip and I'm floored because it's insanely beautiful, so easy to get to and has the fractions of the crowds as Niagra.
Quebec City in January or February means cold weather which, when it comes to waterfalls, means it freezes over. That's right – in the winter you can see this giant waterfall frozen over. It looks like something you would find in, well, the movie Frozen.
It's easiest to reach via car but you can get there by public bus. Make sure you go to the top bridge overlook as well as the lower area for all the cool angles.
The cable car was closed during our visit but that's usually open and I mean, how COOL would it be to ride above the frozen waterfall? Put Parc de la Chute-Montmorency on your bucket list, it's worth the day trip outside the city!
17. Ice Wine at Le Lapin Sauté
Have you ever wondered what happens to vineyards planted in cold places and they get an early freeze while the grapes are still on the vine? Ice wine is made!
Ice Wine is hard to get your hands on (while wine tasting in Wisconsin, everywhere was sold out of their ice wine) so I was thrilled when we went to dinner at Le Lapin Saute and they had ice wine on the menu!
This restaurant is so dang tasty when if you don't drink, you need to have dinner here one evening. I highly recommend the rabbit pie and a maple creme brulee for dessert.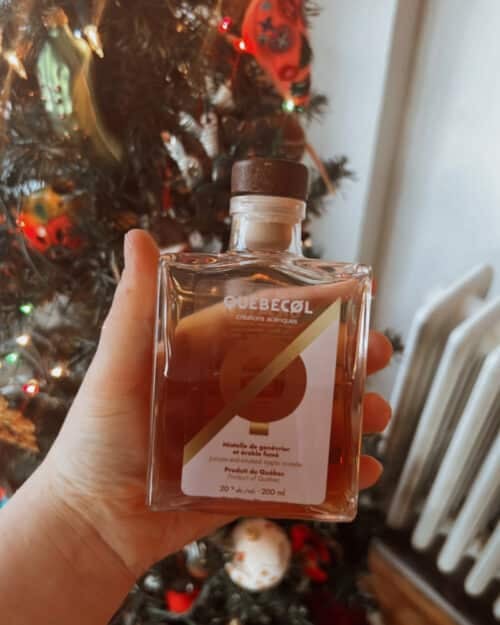 18. Do A Gin Tasting
As a gin girlie, I adore how gin is going through a renaissance around the world, and Quebec is one of the places with gin distilleries popping up. And like, really really good gin, too.
Distillerie Stadaconé is a great distillery that offers tours, gin tastings and even an escape game.
There's also a new local company called Distillerie du Granit that we found at the Christmas Market in one of the stalls. They make this maple gin that is hands down one of the best things I have ever tasted. EVER.
I would fly back to Quebec just to buy more bottles of that since it's only sold locally. Keep your eyes out of it on cocktail menus and in stores!
19. Île d'Orléans Day Trip
Yes – there's a little island right outside Quebec City! Île d'Orléans is such a cute, charming island about 15 minutes outside the city with tons of farms, wine tasting, restaurants and sugar shacks.
It's a poppin' place in the summer since many of the stores close up shop for the winter, but we decided to drive out anyways since there are places that are still open.
We loved doing a wine tasting at Cassis Monna & Filles to taste all their cassis (black current) wines and syrups. They have a chic little barn tasting and are open most days even in the winter.
We also adored our lunch at La Midinette, a funky little bakery with simply the best baked good and pizza. I fell in love with their decor, especially the wallpaper in the front entrance (may or may not be trying to find that exact wallpaper for my new cabin...)
Lastly, you can't miss Le Relais des Pins, that sugar shack and maple syrup store I mentioned before. Reserve a table for lunch ahead of time or swing by the store for a fresh maple taffy anytime during opening hours.
The island is literally right next to Montmorency Falls so I suggest you hit the waterfall first in the morning and then spent a couple hours exploring the island and having lunch.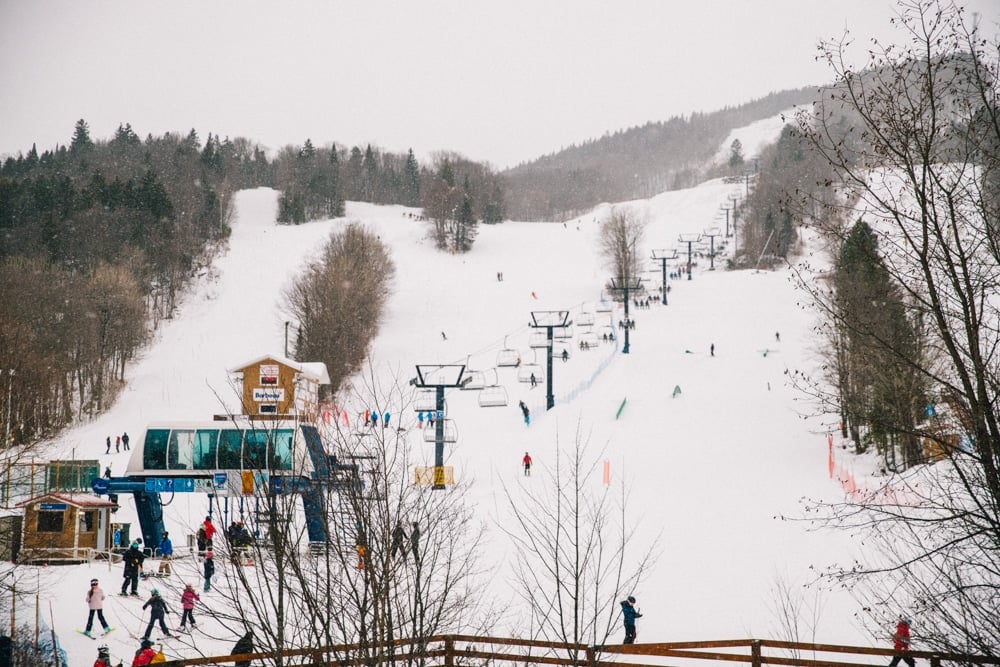 20. Hit The Slopes At Stoneham
Winter in Quebec City means time to ski!! Stoneham ski hill is about a 25 minute drive outside the city and has 41 trails to choose from.
Like most things here, it's super easy to access (there's also a shuttle from the city daily) and doesn't require driving on crazy mountain roads like Lake Tahoe is known for.
They have runs, a halfpipe, a few snow parks to choose from along with snowmobiling! We swung by to check it out before heading to the Stoneham Brewery for lunch on our way to Wendake.
I don't ski (but I do après-ski) but I could tell this mountain is fun and has great runs for those who are interested.
Another really great Quebec ski resort is Mont Tremblant which is a little further away but a favorite amongst skiers.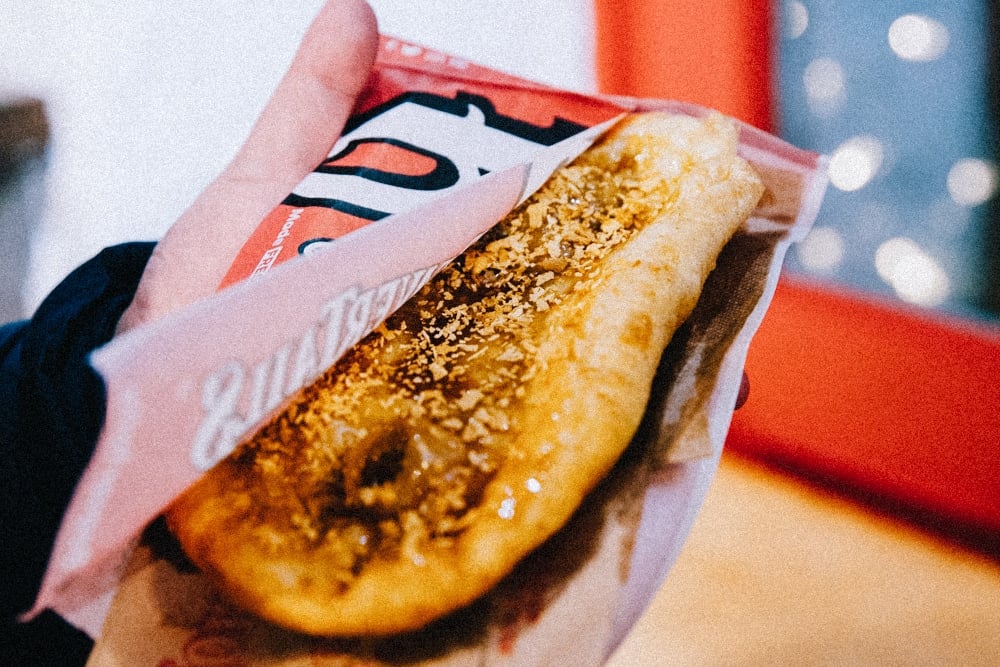 21. Eat A Maple Beavertail
Aka a Queues de Castor. No, they aren't real beavertails but instead a fried pastry dough with toppings. It's a lot like a funnel cake but way better.
I recommend you head to Queues de Castor Vieux Québec for a late night Maple Beavertail one day – they are insanely tasty, especially on a cold winter day.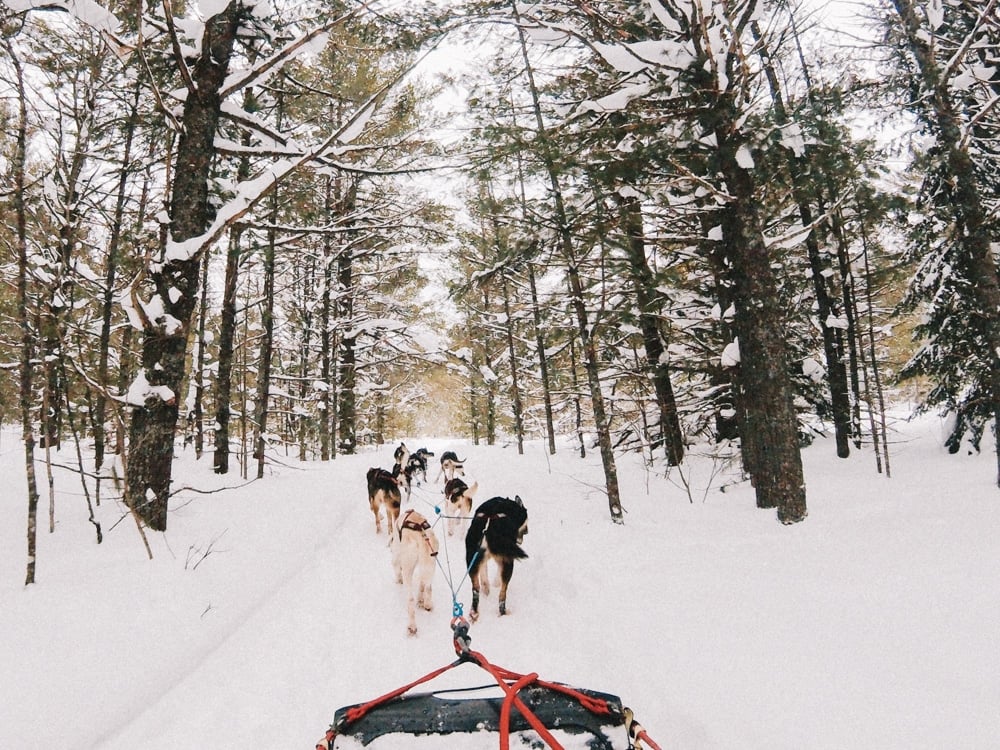 22. Dogsledding
Yes, dogsledding!! When there's enough snow on the ground, head to Aventures Nord-Bec Stoneham for a morning learning how to dogsled (as a true 90's kid who loved Balto, this has been on my bucket list forever).
You'll sled around the beautiful Jacques-Cartier Valley, get a tour of the facility and even a light little snack. Make sure to book in advance for one of the most epic Quebec city winter activities.
23. Shop & Eat Rue Saint-Jean
Rue Saint-Jean is another major shopping and eating street. You'll probably stroll it by accident but it's so worth a couple hours wandering and popping in all the stores and restaurants.
There's the ice skating rink at the top, too, that you can plan on ending up at.
24. Walking Tour
One of my favorite things to do when arriving to a new city is take a walking tour. It's a great way to quickly get a mental map of the city while learning local history and tips from a local.
Plus, I like to use this time to ask them specific questions around food recommendations. And yes, I know what you're thinking: isn't a walking tour in the winter, well, cold?
Of course, but book it on a mild day and bundle up and you'll be fine! The best Quebec City walking tour is the Guided Visit of Fairmont Le Château Frontenac which is all about the history of the chateau, and the Old Quebec Grand Walking Tour (about 2 hours).
25. Onhwa' Lumina
Onhwa' Lumina hands down one of the most unique and memorable things to do in Quebec in winter. This enchanting forest light show made my list of top 10 travel experiences in 2022 and you can't visit Quebe without attending this.
Onhwa' Lumina tells the stories of the Huron-Wendat people with music, art and light shows. You wander around a forest at night on a self guided walking tour to soak up all the magical storytelling vibes.
And, we couldn't have picked a better time to come than a snowy night. It's open all year but winter is simply the best time to visit, especially if you can time it on a snowy night.
The event is in Wendake, so I recommend that you book a night at nearby Hôtel – Musée Premières Nations, a hotel dedicated to the Wendat Nation that includes a really neat museum and log cabin you can tour.
At the very least, head to their restaurant so you can dine on Wendat Nation flavors after learning about their culture and music!
26. Sleep In An Ice Hotel
Hôtel de Glace is a unique hotel literally made out of ice, and is the only ice hotel like this in North America.
Guests sleeping over get thermal sleeping bags to stay warm at night, are welcomed with a cocktail served in an ice glass and have access to a hot tub and sauna.
If you didn't plan on spending the night, you can still visit the ice hotel and tour the rooms! They offer day and night tours and both come with a cocktail in an ice glass. How cool?! (Literally!) Book a day tour here.
27. Go Tubing
The Village Vacances Valcartier, which makes the Hotel de Glace each year, also has tons of tubing runs! If you don't ski or snowboard, this is a really fun way to still sort of "hit the slopes".
You can slide on an individual inner tube, or whirl down on the Tornado, a huge tube that can accommodate 3 to 8 people. Best to pair this before or after a visit to the ice hotel.
28. Go On A Snowshoe Tour
A couple winters ago we visited Sun Valley, Idaho and snowshoed in a snowstorm and ever since then I've been obsessed with going snowshoeing while traveling.
I highly recommend you take this Jacques-Cartier National Park Snowshoeing Tour if there's enough snow on the ground during your trip. There's round trip transportation from downtown Quebec City and equipment is also included so you can really enjoy the day!
In case you haven't snowshoed in a while, it will make your legs sore so plan an easy day of eating afterwards, or perhaps a visit to the nordic spa.
29. Warm Up At Public Warming Stations
Something super cute about Quebec City is there are tons of public (and totally free) warming stations all around town. They each are a bit different but expect festive decor, chairs and a fire pit to warm up.
Trust me – this is so handy after a long day exploring the sights!
Everything To Know Before Visiting Quebec City In Winter
ok, that's it for my recommended activities, but I still had more Quebec travel tips I wanted to pass along so you can plan the best winter trip ever!
Stay At Hotel Le Germain
I highly recommend you stay at Hotel Le Germain which is near the Old Port of Quebec City. This is where we lodge and I was obsessed with their cozy lobby, Old Town views and croissants offered at breakfast each morning.
It was the best retreat to come back to after exploring the city all day! It was my first introduction to the Germain hotel family brand and now every time I visit Canada I'll be seeking out their properties. Seriously the best luxury boutique hotel.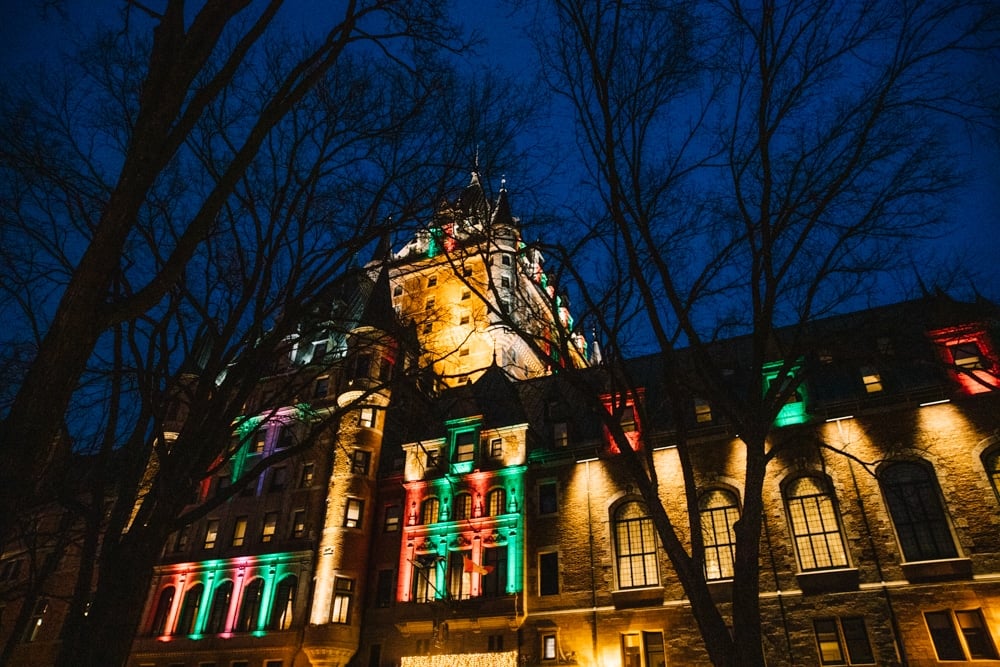 Or, At The Fairmont
Hey, it's historical and famous for a reason! It's also often considered the most photographed hotel in the world (I mean, it does tower over Old Town in almost every angle you snap a photo so that makes sense!)
We love Canadian Fairmont hotels since a lot of them are in former historical chateaus. Fairmont Le Chateau Frontenac dates back to the 1800's, is HUGE and totally looks like a castle.
Greet Staff In French / Quebecois
Just like with any foreign country, it's always polite to learn the basics of the local language and greet shop owners, hotel staff and waiters in their native tongue.
As I chatted about before, I found the French Canadians to be so nice and patient with my butchering their language compared to the reputation that Paris has, so don't feel like you need to be a master in French. But do try!
Quebec City Winter Temperatures
Winter in Quebec Canada can be quite cold (and that's coming from me, a gal who grew up in Wisconsin) but that shouldn't stop you. In fact, I think the city shines in the cold weather.
Quebec City in the winter means you get all the fun outdoor snow and ice activities so you should be prepared with the right layers. Pack a good puffer jacket and day to day coat (like a camel coat) along with hand warmers, gloves, hats, scarves and snow pants.
I wore tons of warm sweaters from Sezane that kept my torso cozy even on windy nights. Also, lots of tall and warm socks especially if you plan on doing outdoor activities like tubing or dog sledding!
Kara's Fave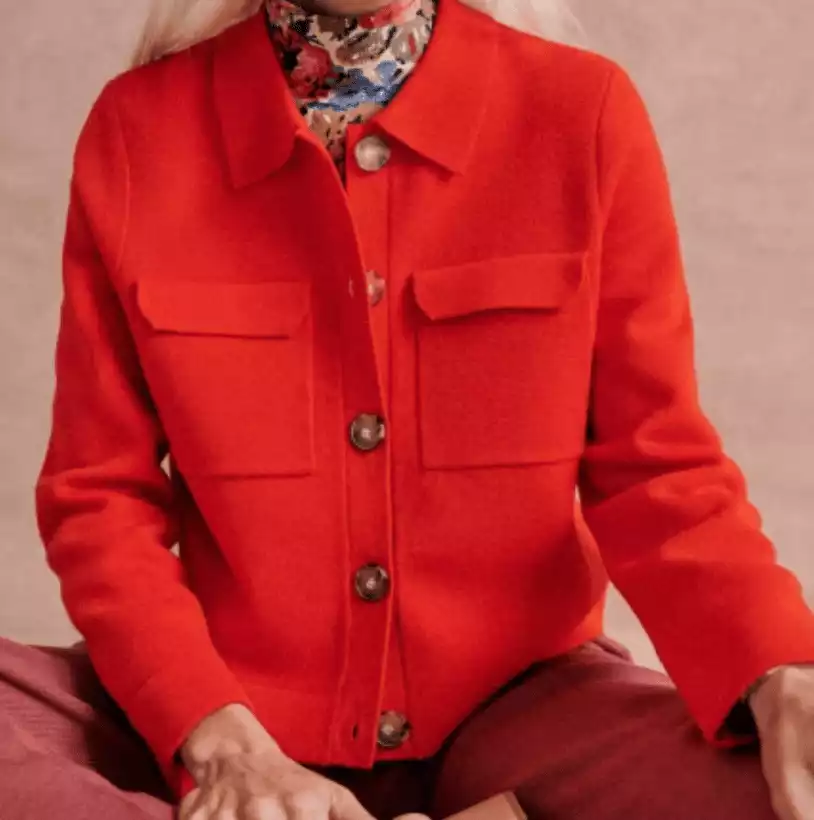 Sezane Betty Cardigan
This darling Sézane sweater is a perfect weight (warm but not too heavy) and it's slightly cropped so it pairs well with high-waisted pants or skirts. I adore this bright red color but it also comes in neutrals.
Sizing: XXS-3XL
Pros:
Great color

Cropped

Not too heavy, not too light
Buy Now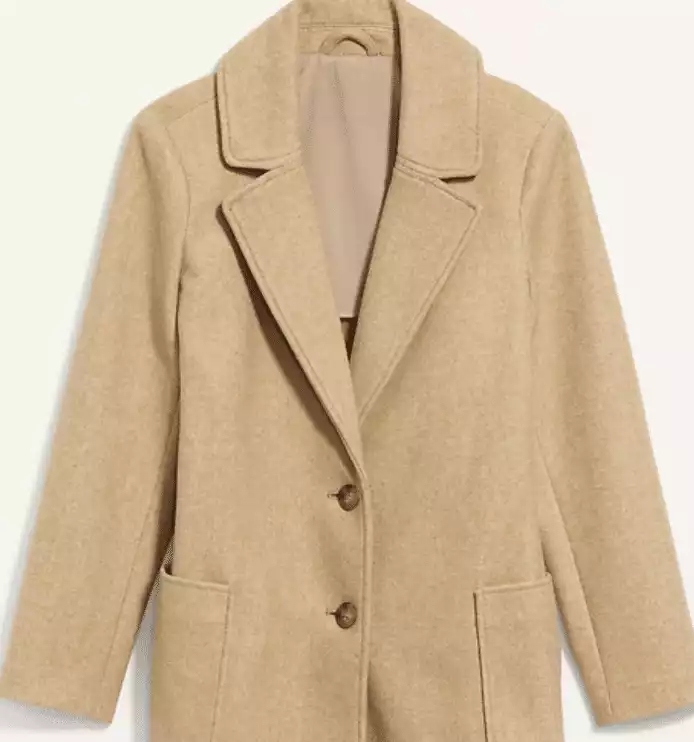 Kara's Fave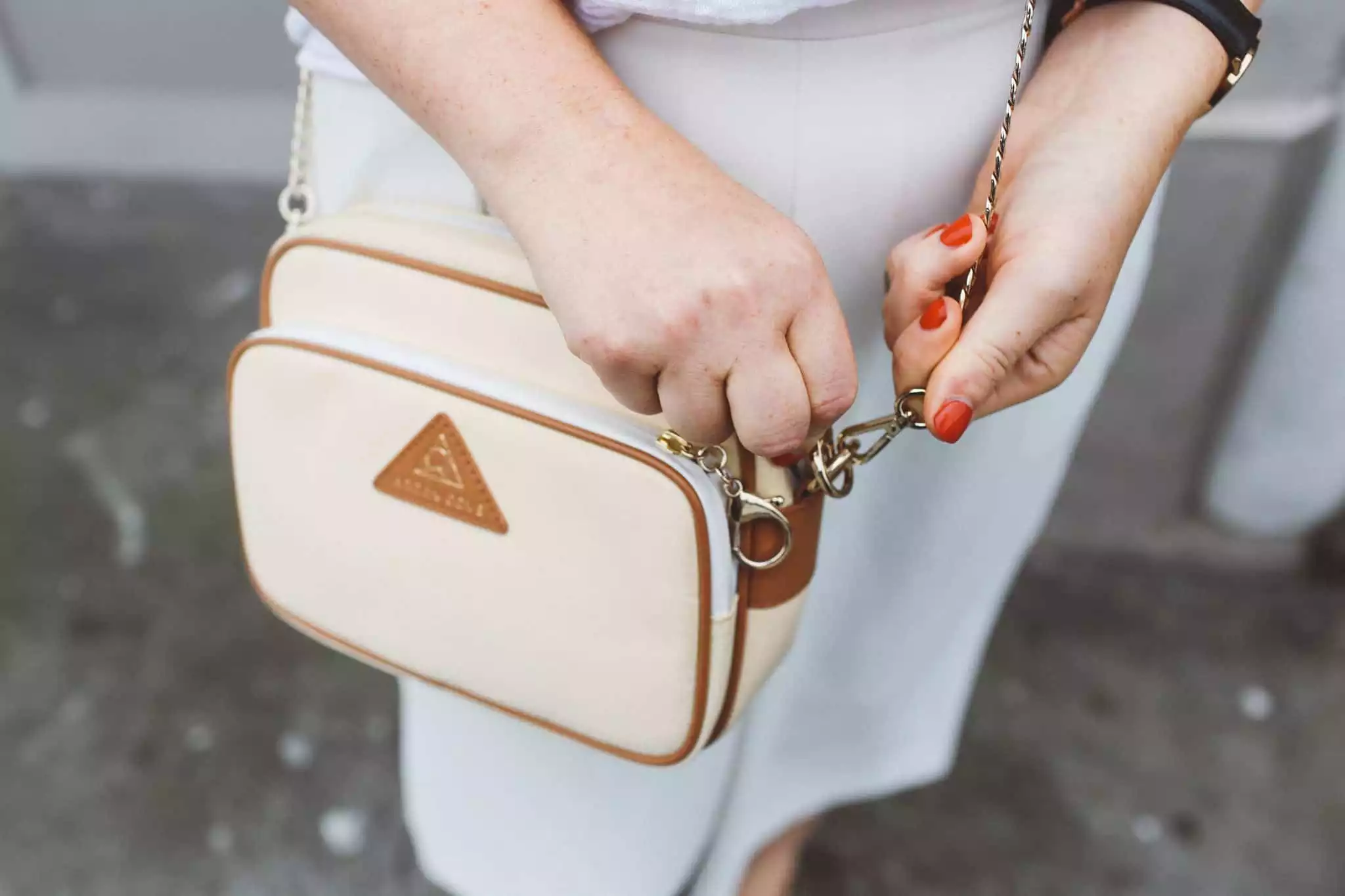 Arden Cove Anti-Theft Cross-Body Bag
Arden Cove offers some of the best anti-theft purses for international travel. They're stylish and functional and you can fit so much stuff in these purses. Plus, they're waterproof and slash-proof. I bring mine on all my trips.
Shop Now
Our Review
Rent A Car If You Plan On Day Trips
We found it super easy to rent from Jean Lesage International Airport. It's very small and so quick to fly in and out of, and has a great rental care center.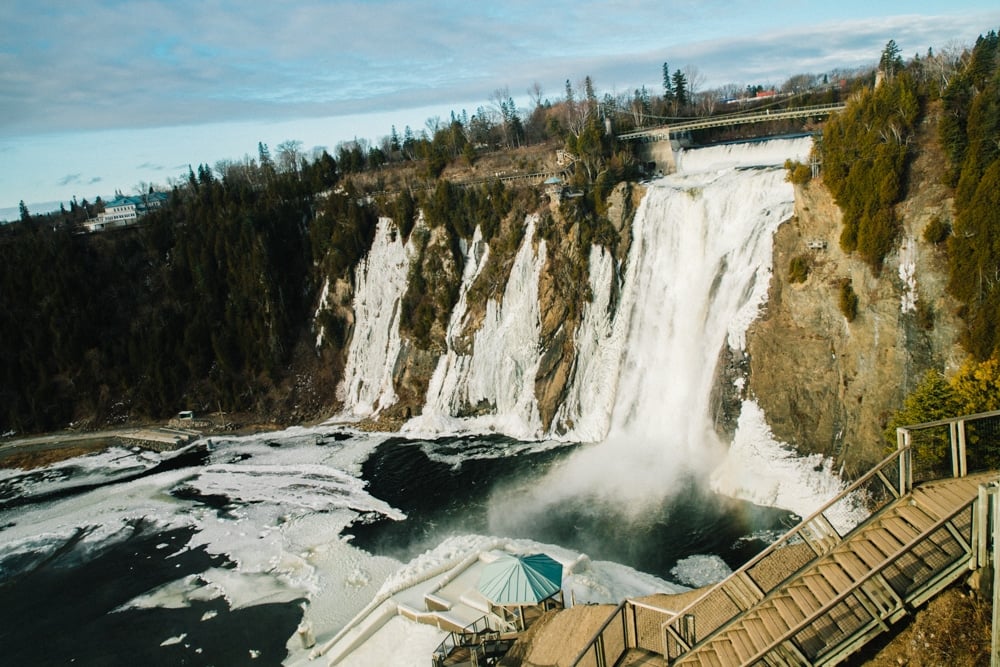 Expect Outdoor Activities To Be Weather Dependant
It makes sense after all, eh? If there's no snow on the ground, you can't do snow sports. A lot of the fun winter things to do in Quebec City revolve around hefty levels of snow, so if it melts early you may have to cancel your plans. Just wanted to prepare you!
Many of our winter activities were canceled last minute and if I honestly had to plan this trip again, I would do it in February to ensure the right cold temps.
Get That Travel Insurance
We love using World Nomads for travel insurance since they cover you specifically for outdoor activities like kayaking, dogsledding, skiing, etc – basically all the fun things you may find yourself doing in Quebec in December – March. It's cheap and is always better to be prepared!
We use this!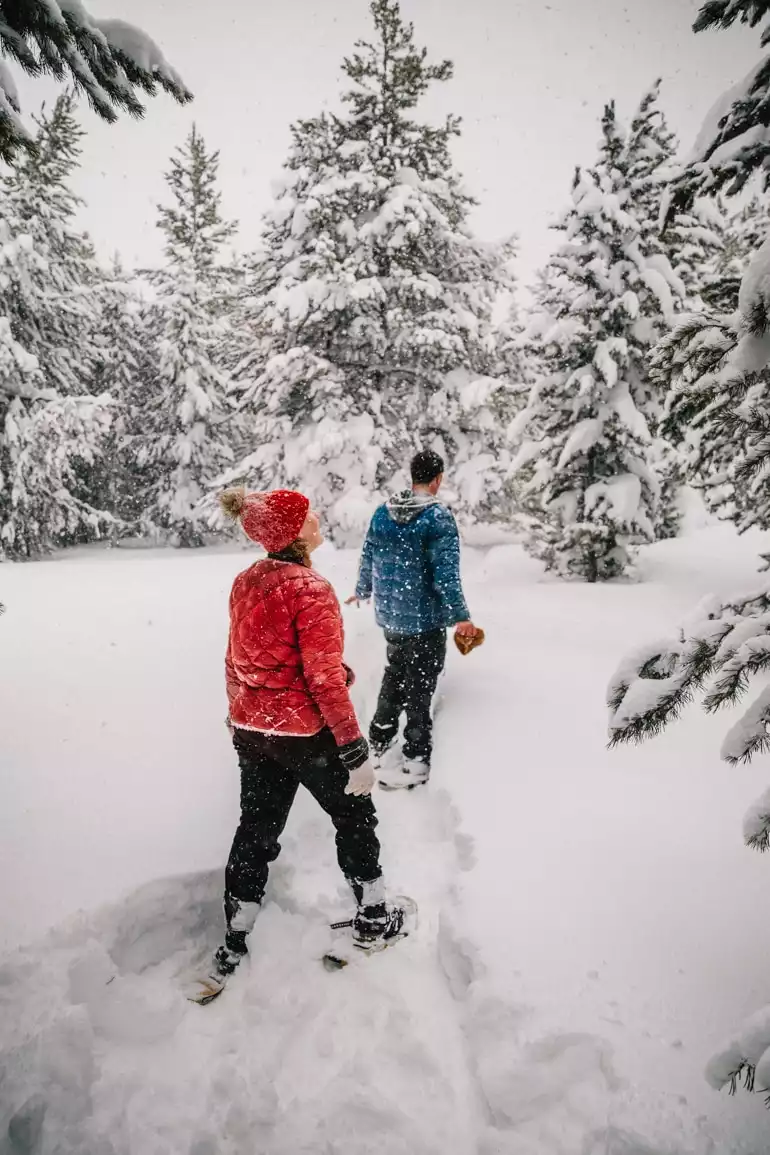 World Nomads Travel Insurance
I adore World Nomads for travel insurance, especially when I know I'll be doing something outdoorsy like snowshoeing or sea kayaking. They cover those activities and not all travel insurances do! They're affordable, fair and easy to use.
Pros:
Easy to buy before a trip

Plans are tailored to your needs

Covers adventure activities
Buy Now
Bring Cash For The Funiclaire
You'll need singles of Canadian or US dollars to ride the Funiclaire and trust me, you will want to hop on a few times to avoid the climb back up.
Plan On Walking A Lot
Even if you rent a car, Old Quebec City doesn't really have good street parking or a public bus or anything. Plan on doing a LOT of walking during your trip so being out all day so make sure to pack an external phone charger, warm clothes and comfy shoes.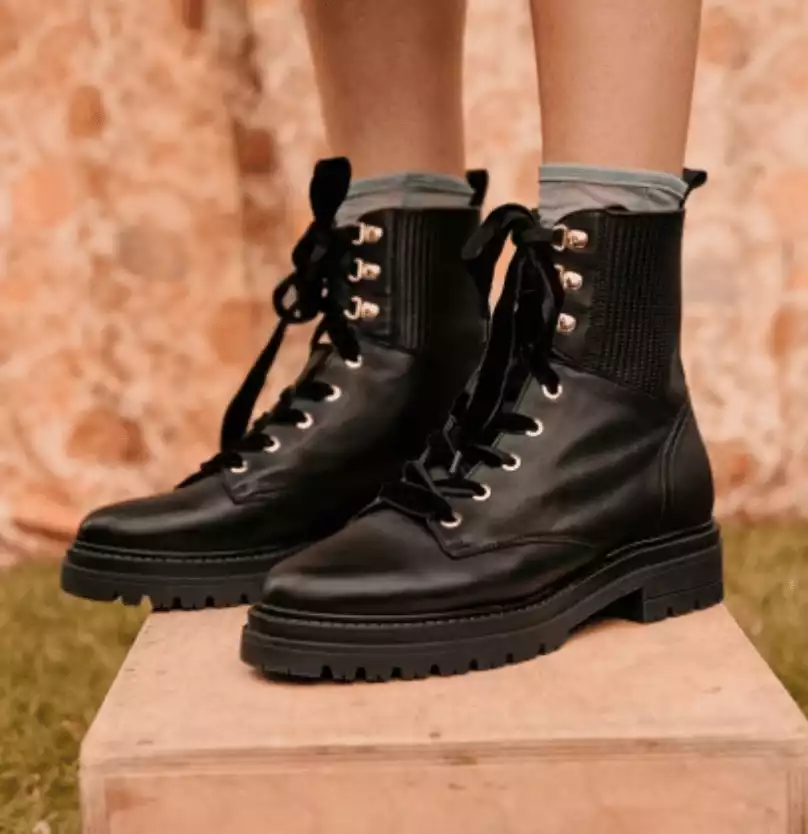 Niels Ankle Boots
Dear lord, these are the best black boots I've ever owned. They're comfy on the inside (like walking on a cloud) and have the perfect mix of combat boots meets high fashion. I wear them all the time. They pair with dresses, skirts, pants and more.
Pros:
Size accurate

Super comfy

Quality hardware
Cons:
Velvet shoe strings (not as soft once wet)
Shop Now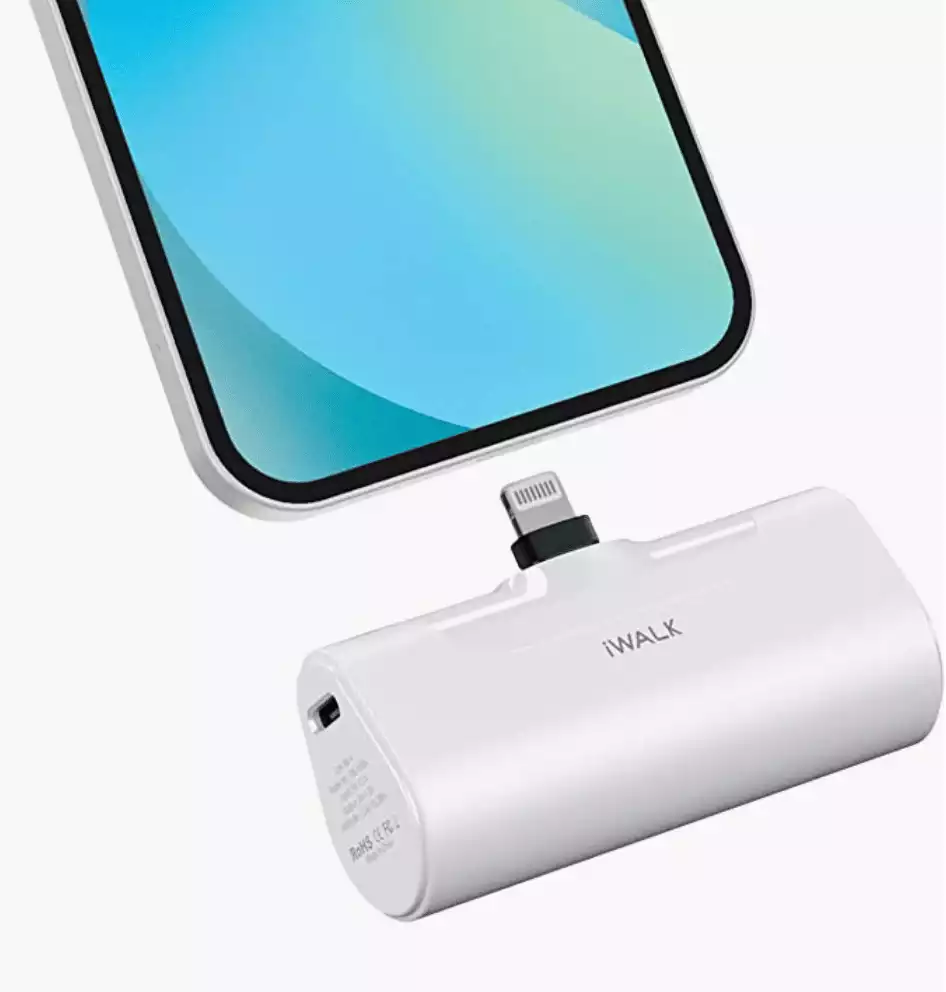 I hope this helps you plan an amazing Quebec winter trip!! We traveled a wee bit before all the good stuff kicked into action so we missed some things but still had a blast.
It makes me really excited to visit again in the future, this time in Jan or Feb so I can sleep in that ice hotel.
If your favorite Quebec in the winter activity or food spot didn't make the list, please drop a comment below so everyone can see! And if you have questions, comment or DM me on Instagram @thewhimsysoul and I'll try and help!