You have one, I know you do. The boob lights plague most American homes & apartments and I get it—they're cheap for builders to use but hot dang, they are ugly.
I mean, who wants little tittie lights when you could have a stunning statement ceiling light or a even a cute little flush mount that doesn't look like it should be wearing a bra.
After realizing the fans at our cabin all have those round boob light attachments, I went on a rampage to figure out how to do a boob light replacement and it turns out, it's not too hard. You just need the right pieces and direction.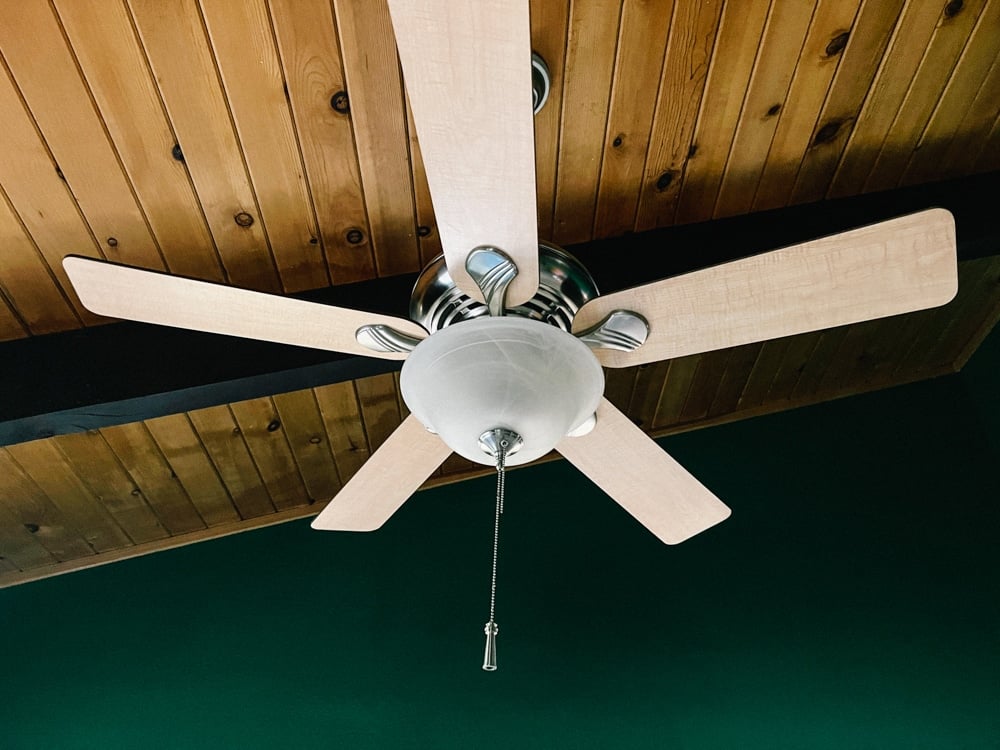 This ceiling light fixture shape falls under the Baader-Meinhof phenomenon – once you notice it, you see it everywhere.
I went happily and blissfully in my 20's living in crappy college apartments and then our San Francisco studio not really paying attention to the hallways lights at all. And then one day I saw a TikTok about how everyone has a boob light in their home.
You can't escape them. Don't believe it? Go, look, right now.
So I got out of bed and looked up to the ceiling and was like "wait, when did I get titty lights?? NOOO" And now I can't help but notice mount boob lights everywhere I go and their utter lack of personality.
Thankfully, they can be replaced.
How To Do A DIY Boob Light Replacement
It's pretty easy to swap out a boob light. In many instances, you can replace boob lights without rewiring. Just unscrew the glass and install a new light into it. Easy peasy.
There's also boob light conversion kits you can order to help screw the new light in properly without taking the whole things out. They're actually called flush mount conversion kits and you need to make sure you order the right size.
But of course, sometimes you need to take out the whole ceiling titty and install something new, but an electrician can do quickly.
21 Boob Light Alternatives To Upgrade Your Home From Builder Grade
Consider this your shopping guide to replacing the boob lights in your home with beautiful ceiling light fixtures with a splash of some design tips and decor ideas. 
I hope this post gave you some ideas and inspiration so you won't have to look at those boobs on your ceilings for too much longer! There's so much more out there than ugly boob lights and I'm excited to find the perfect fixtures for our cabin.
Leave a comment and let us know how your boob light replacement journey goes and if there's any cool replacement light fixtures we missed on the list!