During our second leg of our New Orleans trip, we stayed at the Hyatt Regency for a whole new view on New Orleans. Literally. We stayed in a beautiful corner room on the 25th floor! I felt like I could see for miles and miles.
I always love a good view. When visiting the CN tower or the Space Needle, I had to almost be dragged out because I could easily spend hours just watching the city hustle and bustle below me. After a long trip that took us all across New Orleans and 4 states, we really needed some time just to sit… but I hate just sitting in a hotel room on trips. It makes me feel like I'm wasting my time in the city, but being able to feel like we're still out and about the city while actually relaxing in all the comfort Hyatt Regency rooms are known for was just perfect. In other words, this is a hotel room you'll want to hang out in.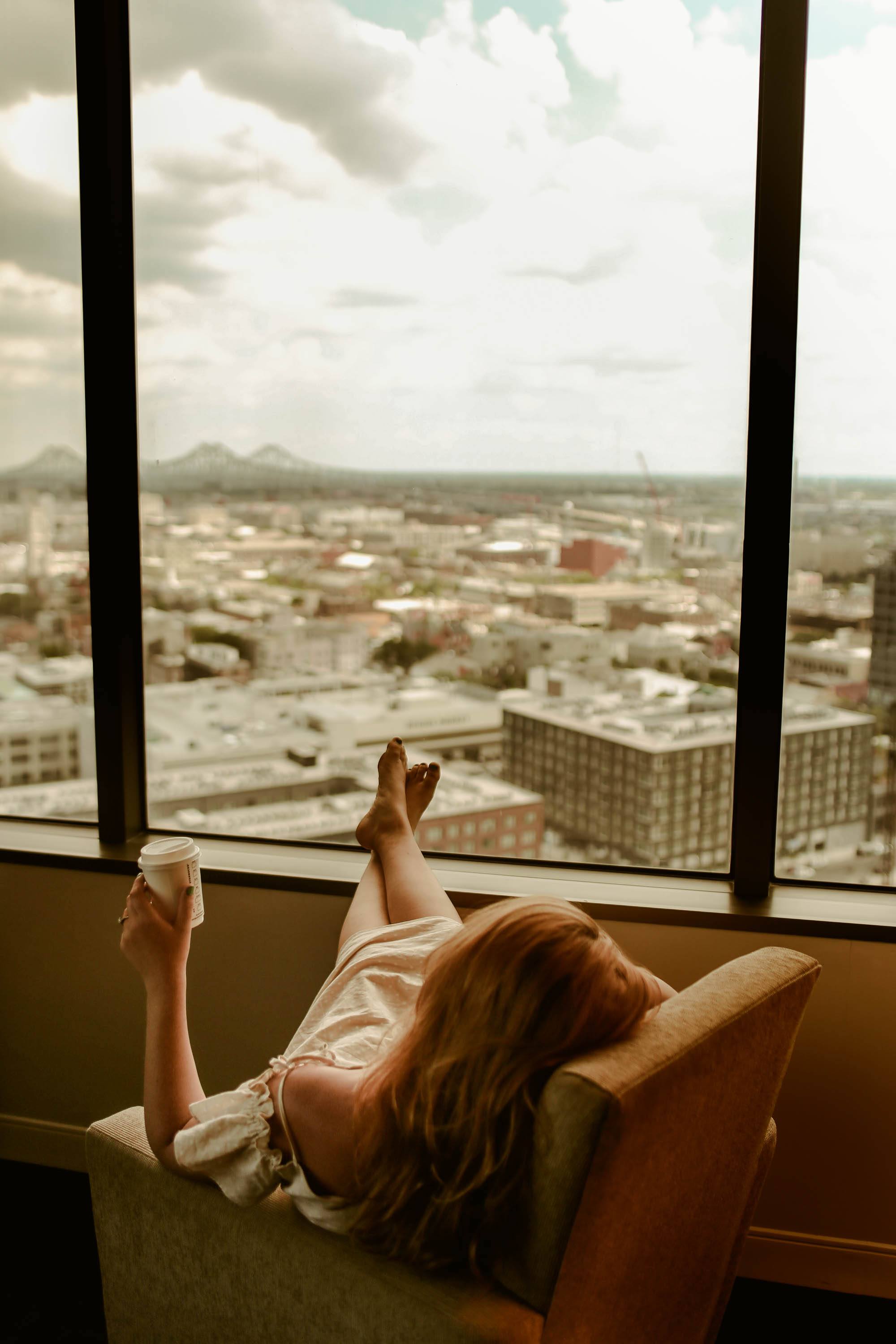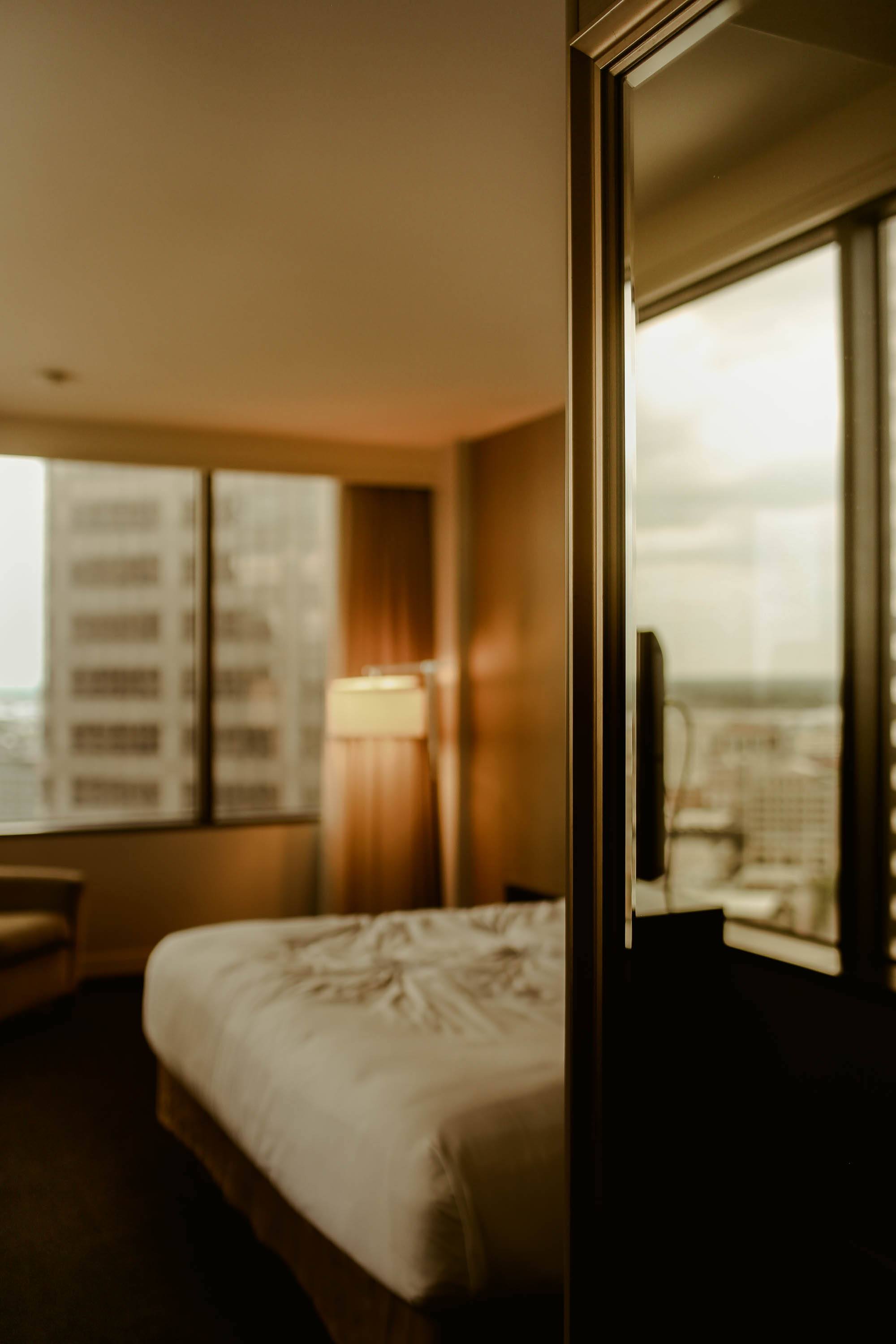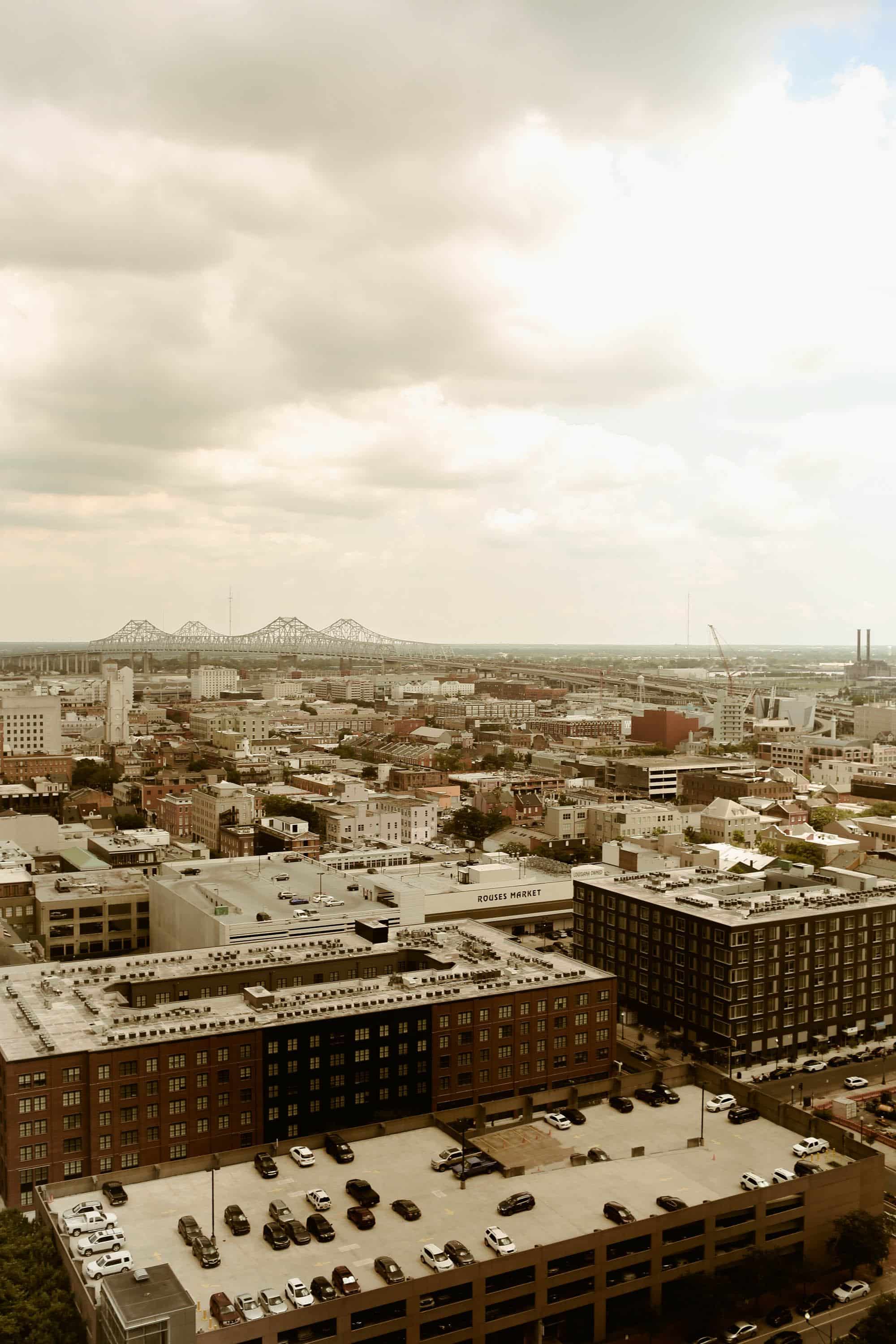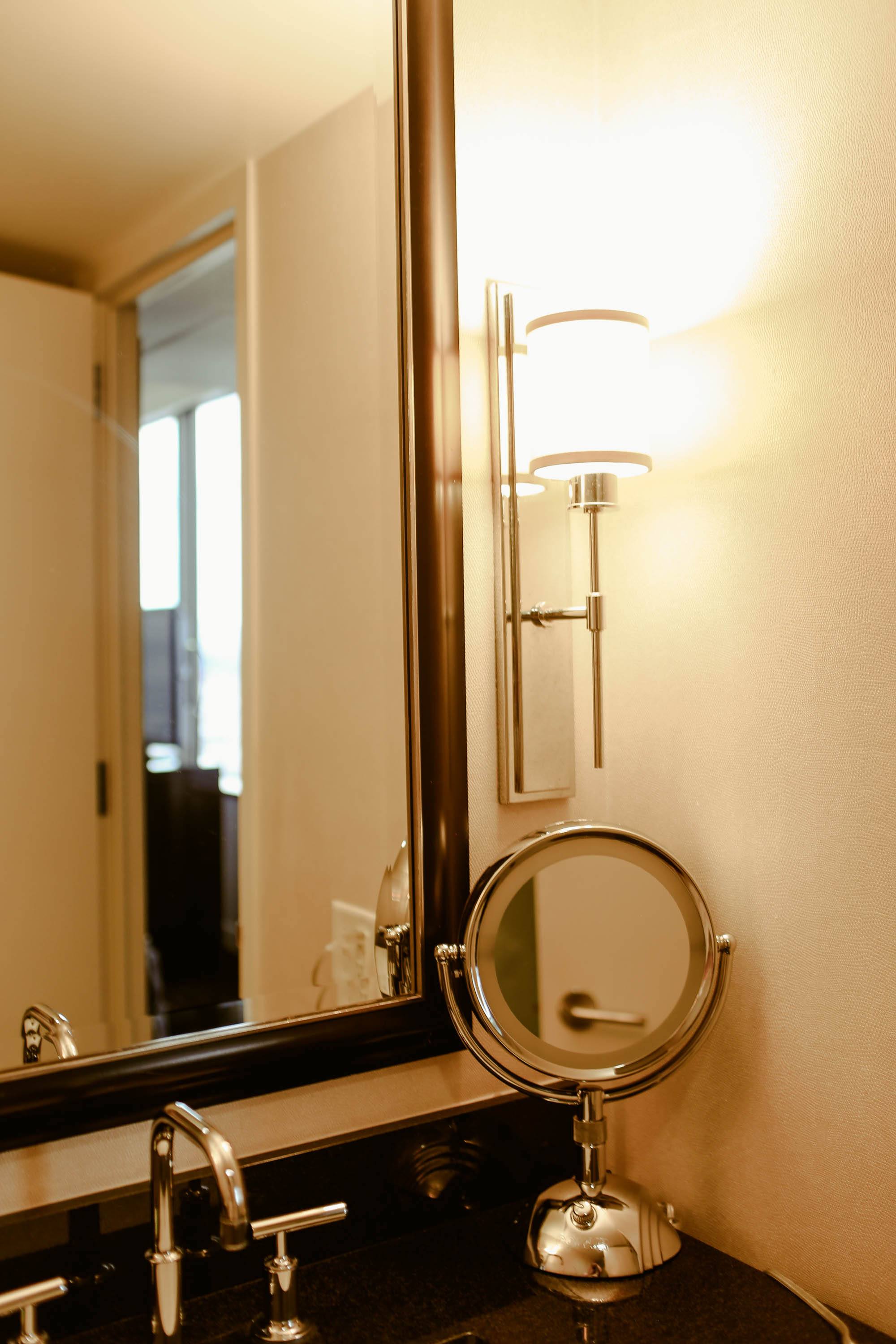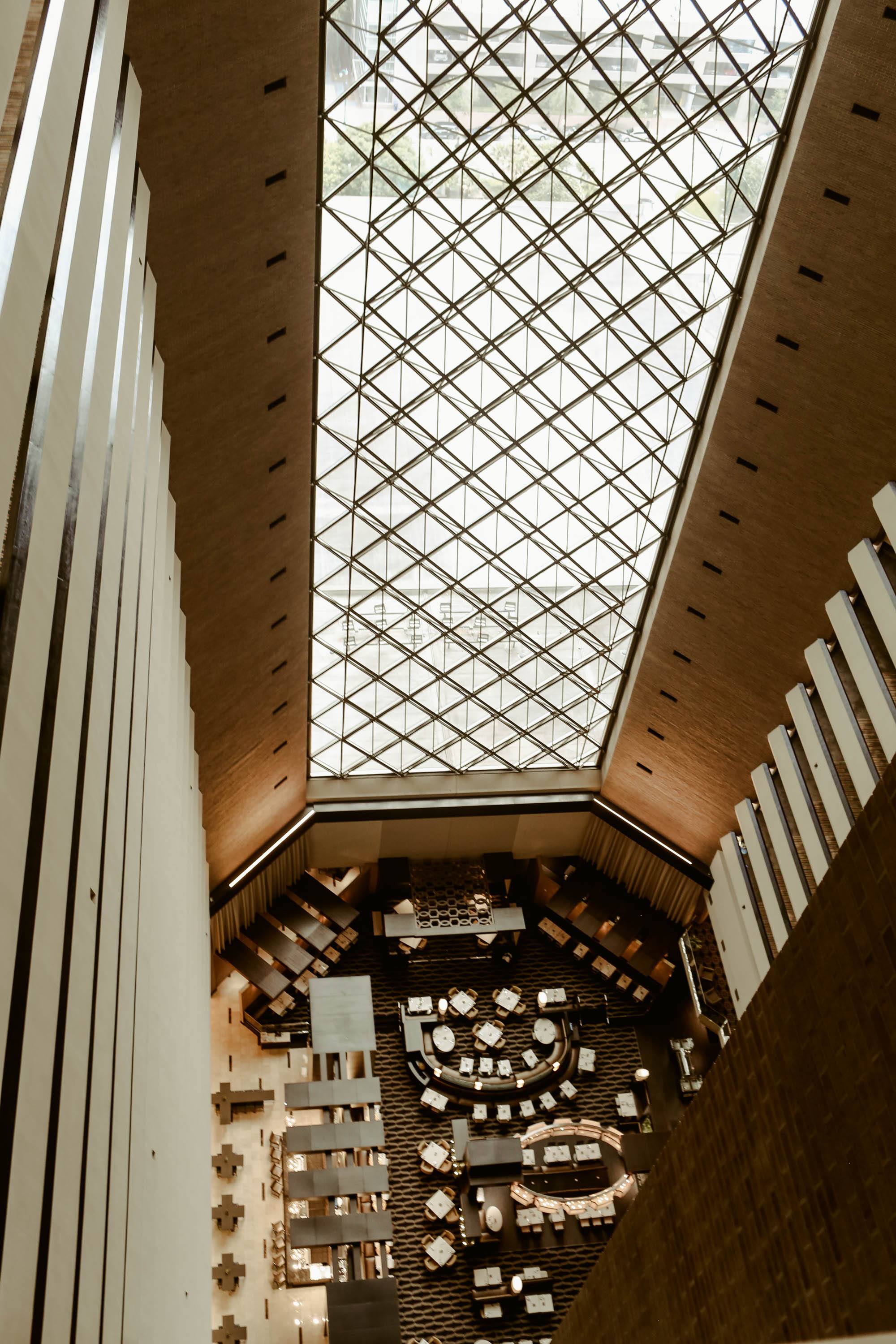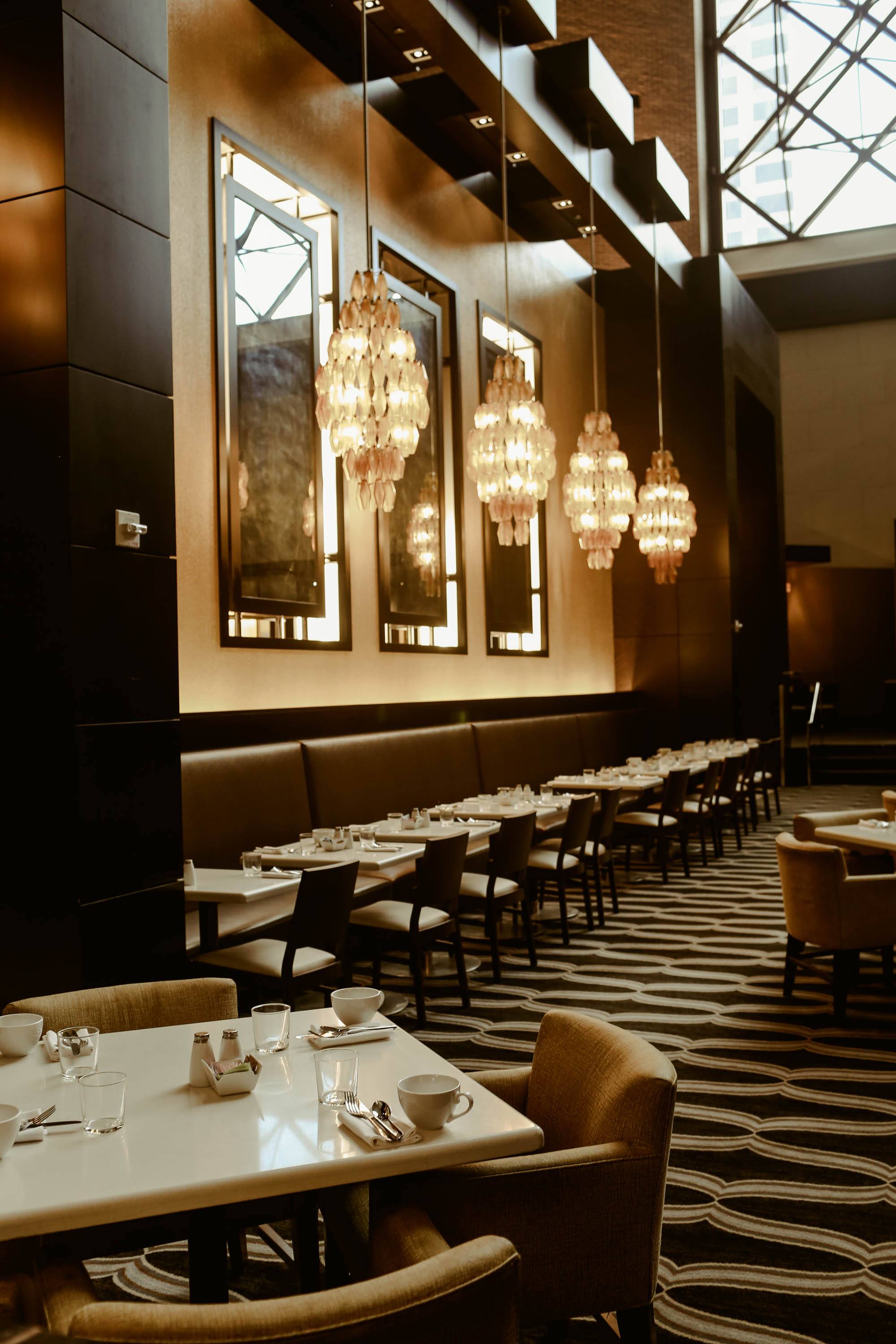 When we did venture out, we popped a couple blocks down to Willa Jean for the best dang Frosé in New Orleans. It was my first time trying Frosé and I was blown away by how addicting it was! The perfect drink for a hot day. From there, we made the quick walk over to the French Quarter for one last dinner on the town. Grits on grits on grits – ha! That evening we cooled off in the Hyatt's outdoor pool on the 5th floor. At night, the pool lights glow blue for flare.
When you walk into the Hyatt Regency New Orleans, it says " Welcome To The World Of Hyatt" and that couldn't more accurately describe the feeling of this Hyatt Regency. A refreshing blast of AC to escape the New Orleans heat is just the tip – head up the escalator for a central area that feels like you walked onto a spaceship from Doctor Who. Unlike most hotels, this one has an open atrium that allows you to see all the way up to the top floor. Geometric patterns line the sweeping windows to aid in that "awe" factor.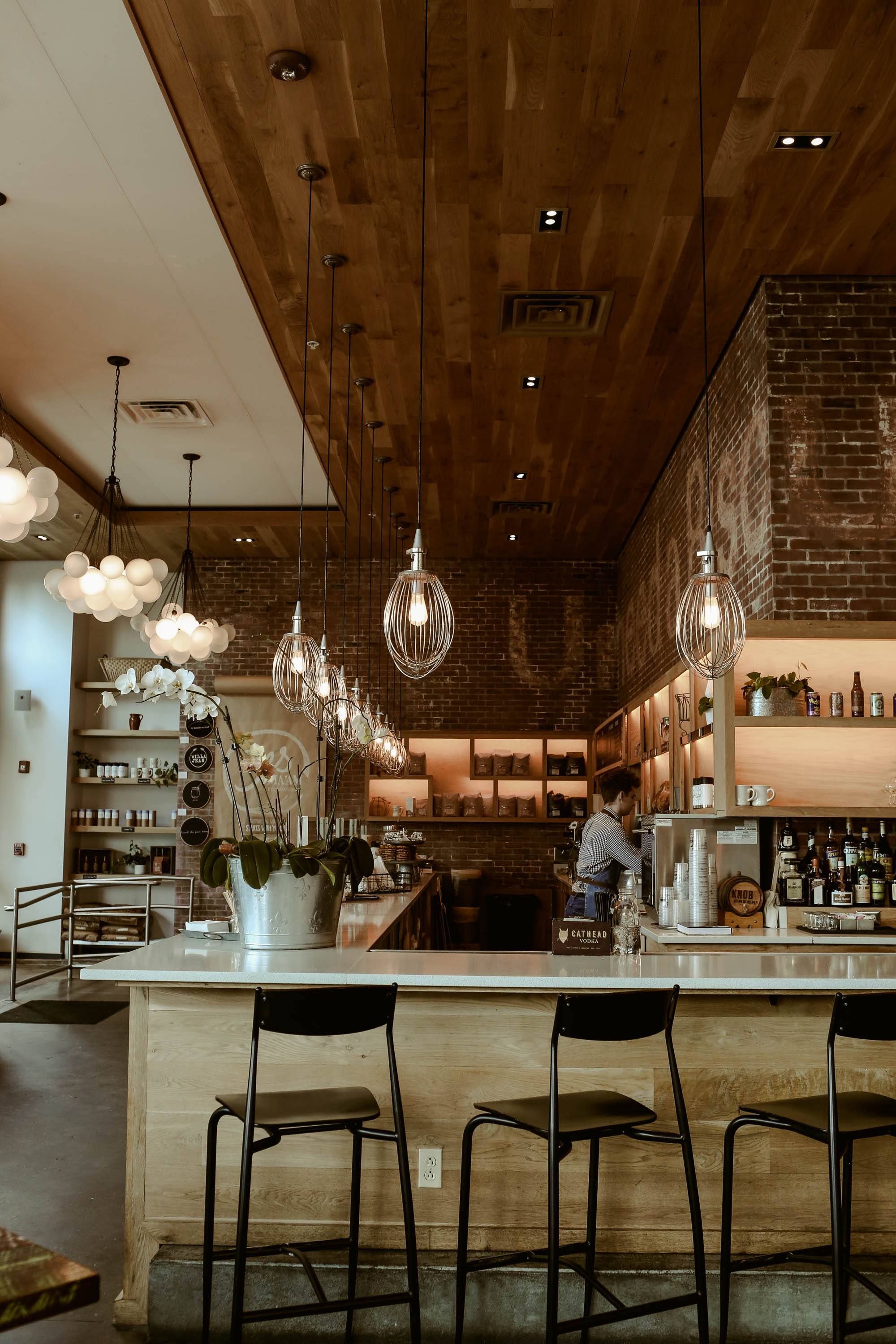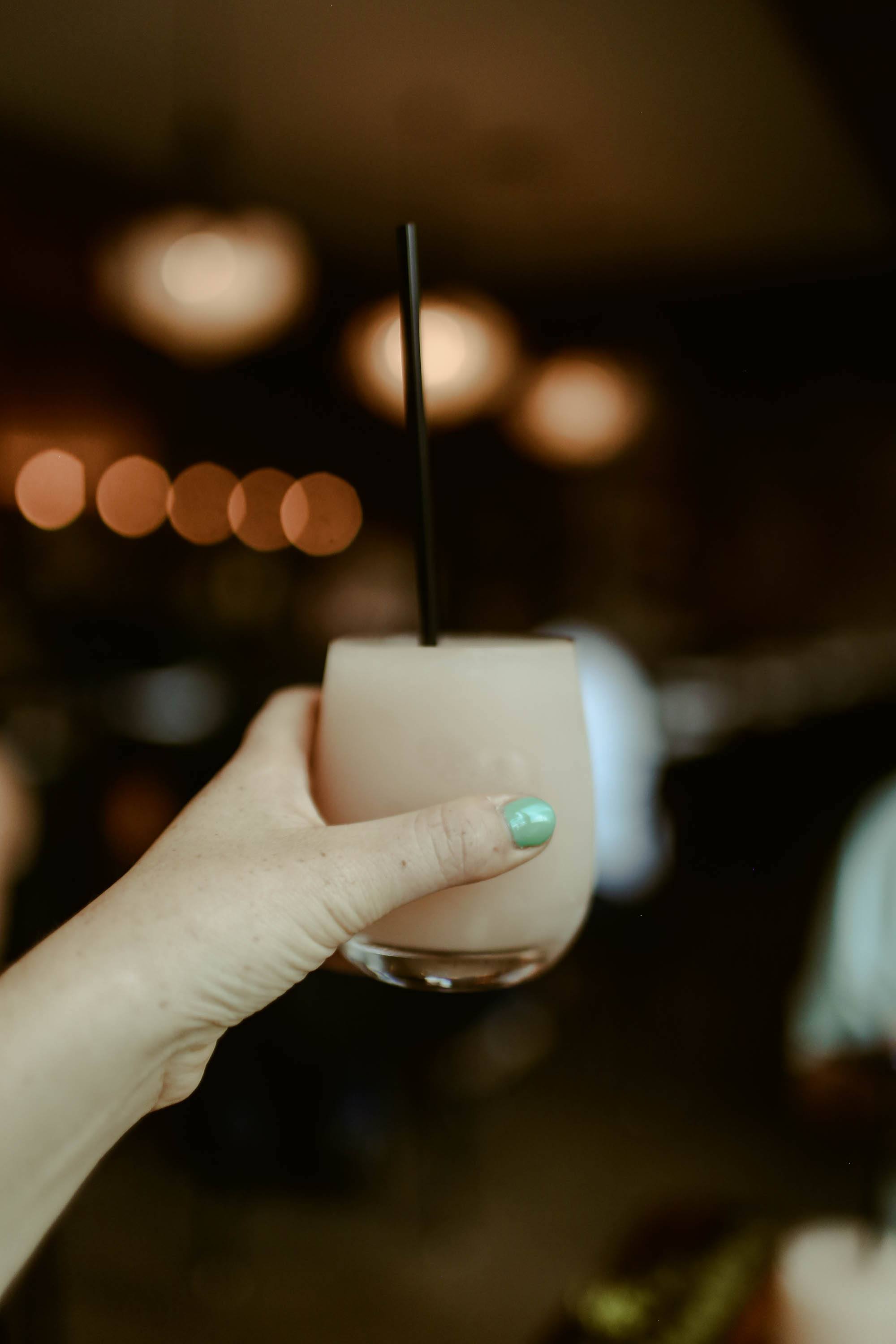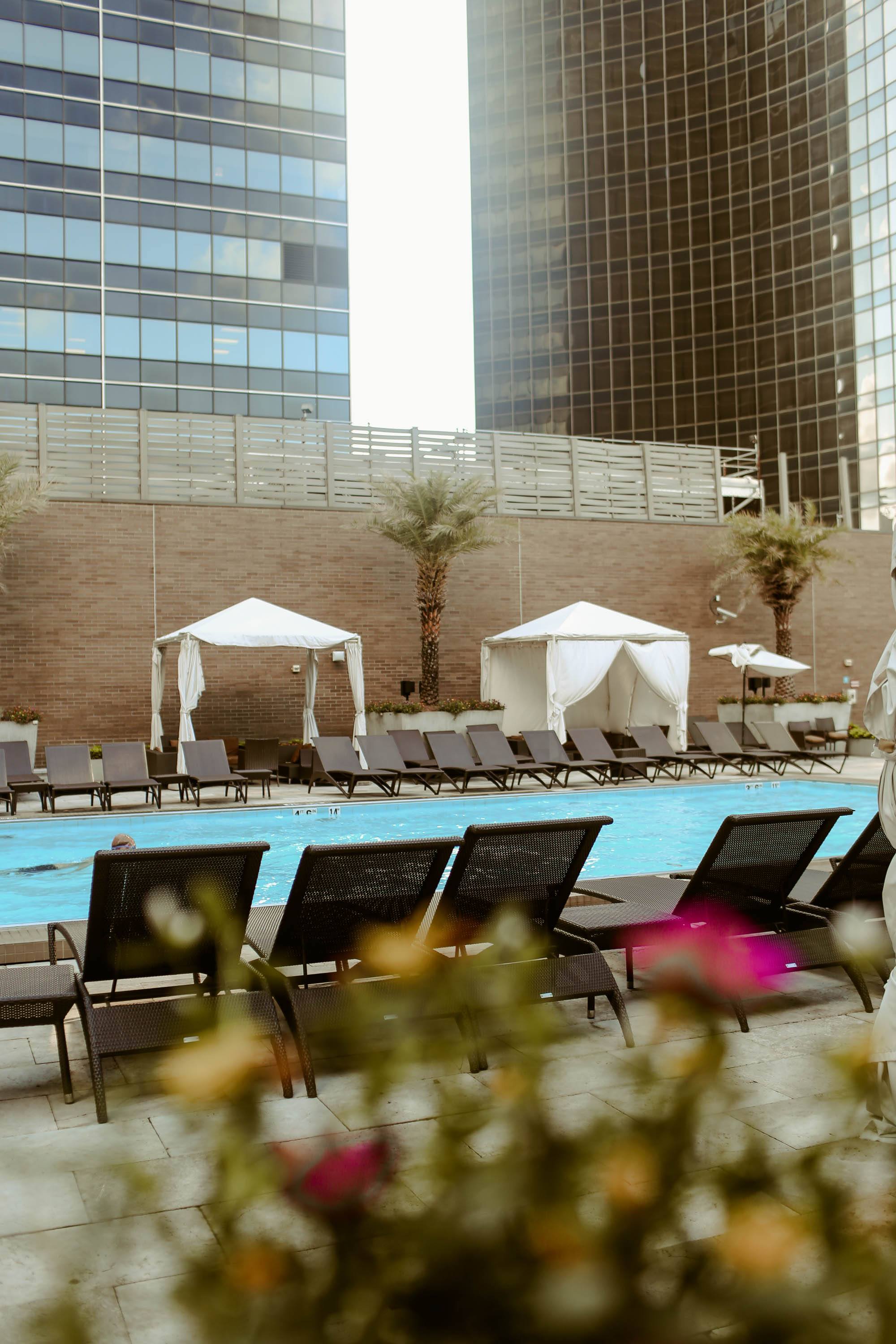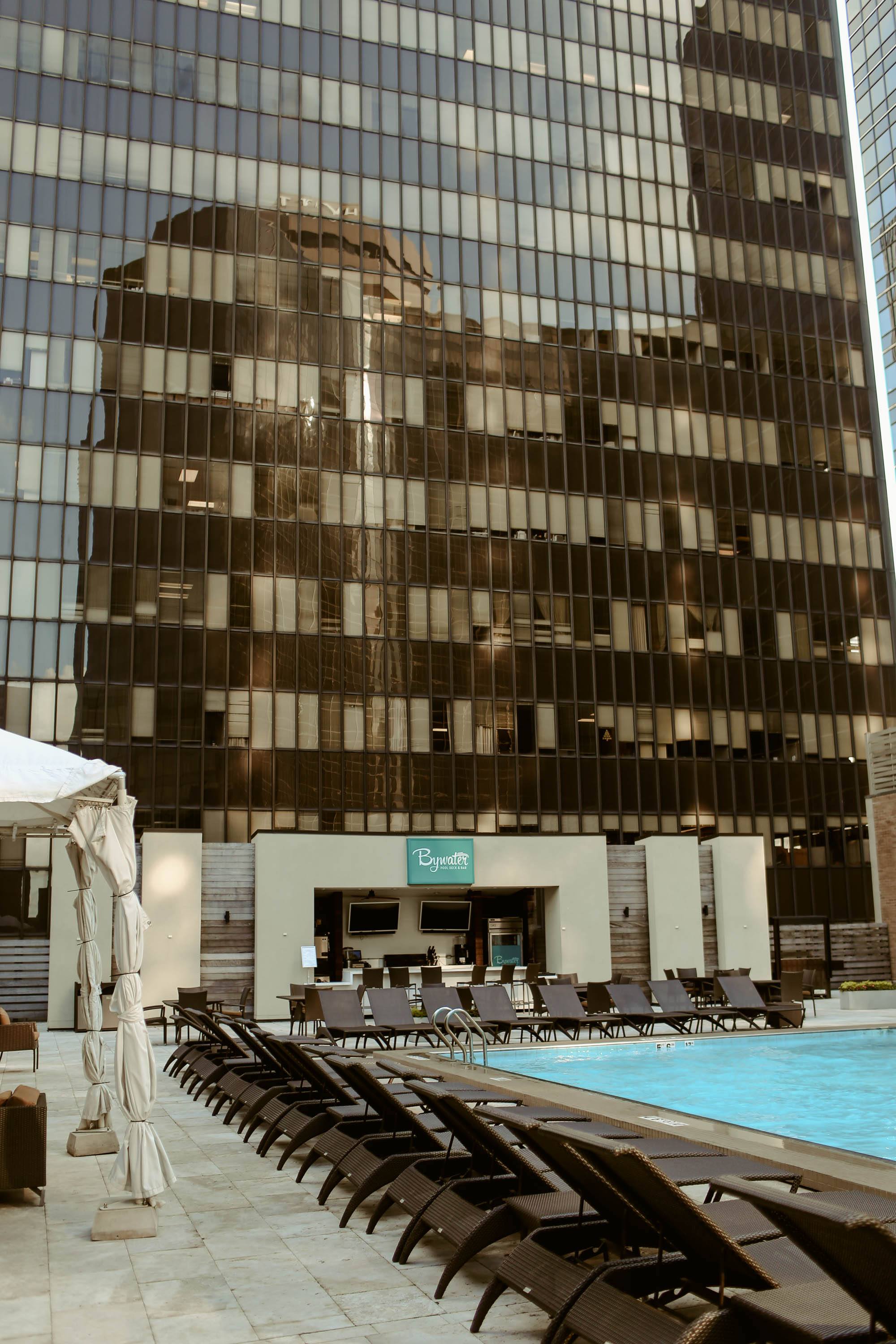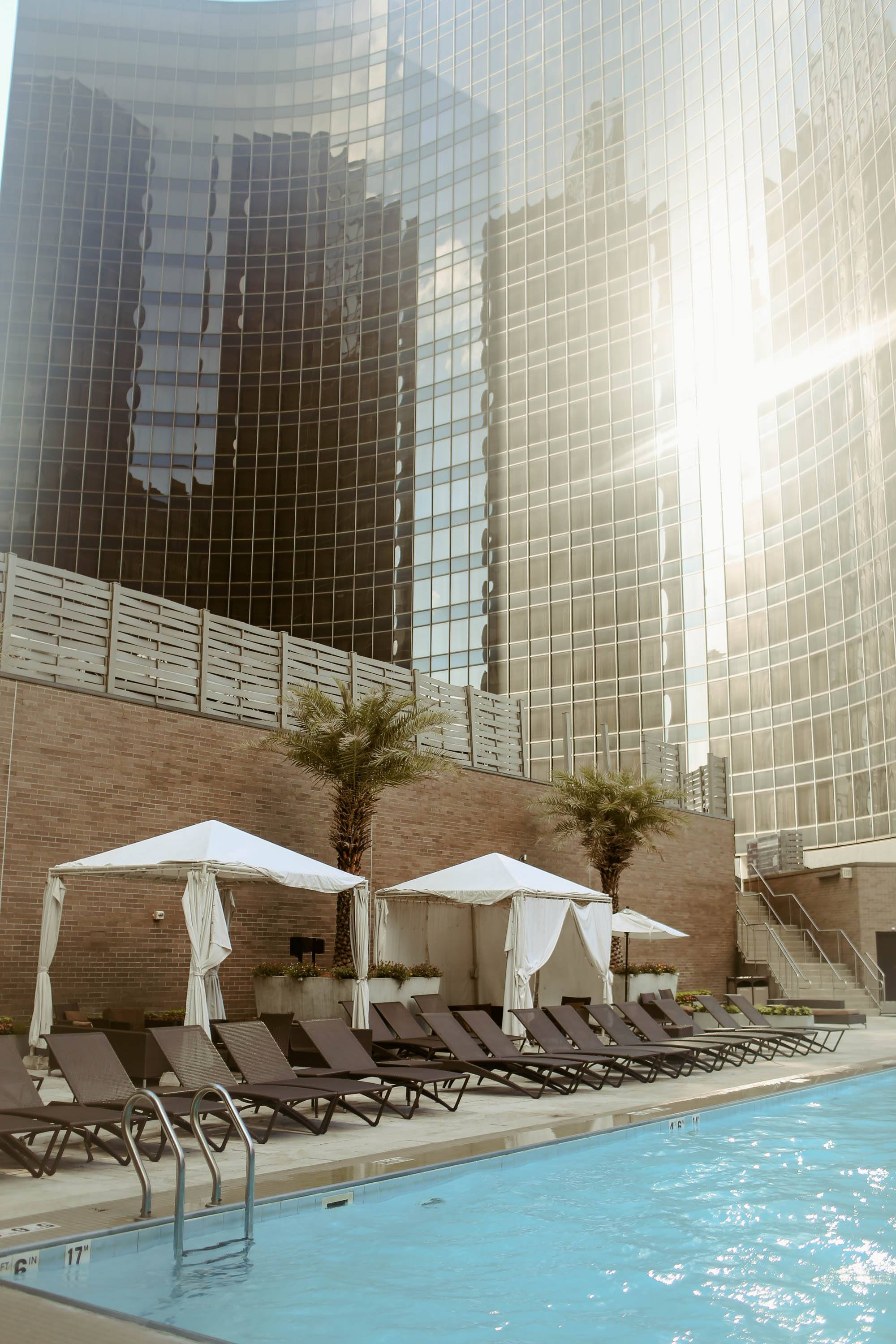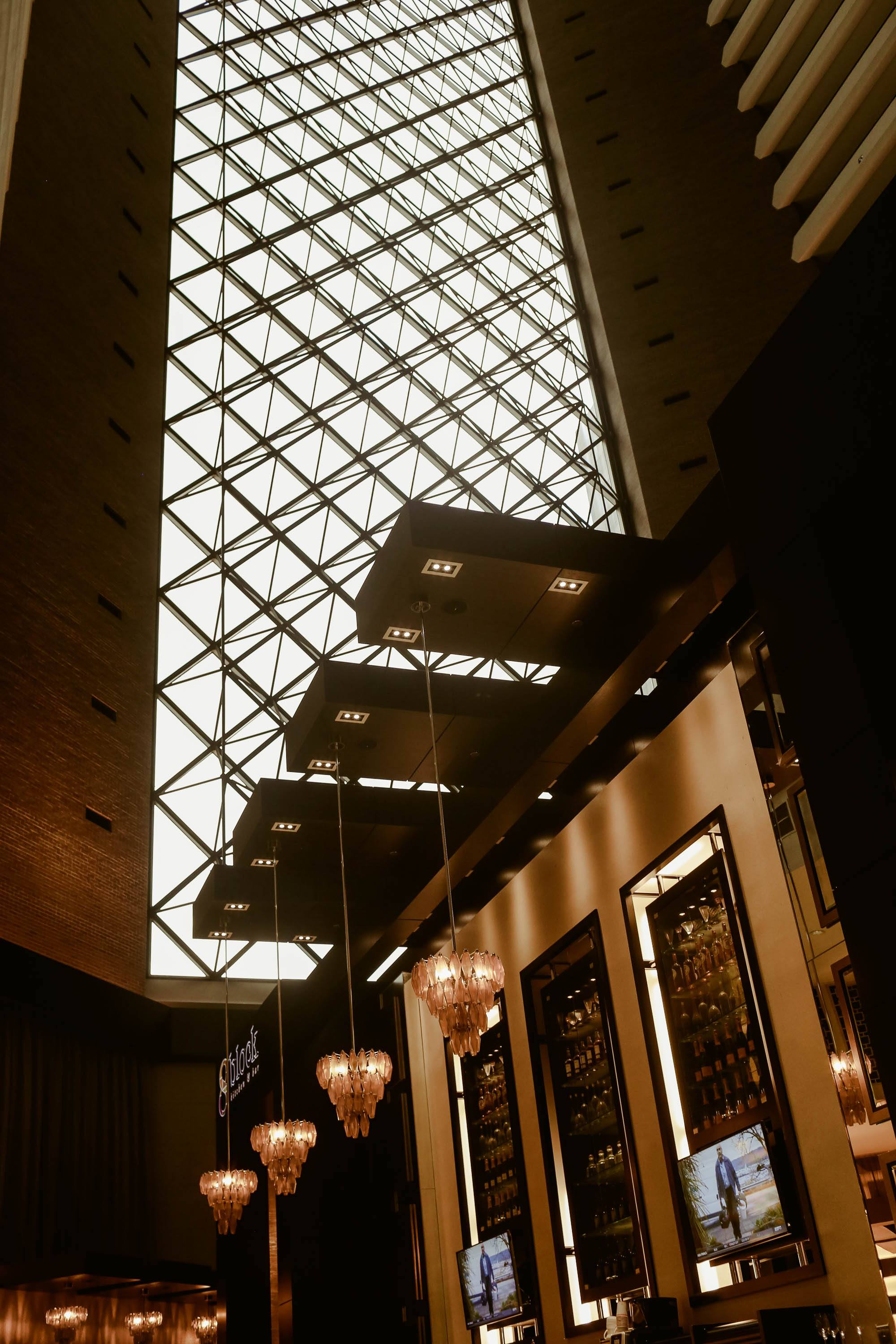 Hyatt is a national hotel brand, so they, of course, have a great rewards program. If you're new to Whimsy Soul, I'm ALL about taking advantage of reward programs to help us travel more. You can learn more about their rewards program and how to earn free nights here.