I live in a small studio apartment in San Francisco and for the longest time, I was living with serious FOMO over the smart home devices madness. This city loves their smart home technology, entire companies are built around cool gadgets to put in your home. But I rent a small space, as cool as the August smart lock looks for security, I can't install that. I'm pretty sure my landlord wouldn't be too happy.
But then I realized I was just thinking too basic. I can't have a Nest thermostat (because our apartment has a radiator) but there are tons of awesome apartment stuff that I can use. I just had to look a little harder. These are my favorite apartment gadgets you never know you needed. It's 2019, time to make your apartment a little smarter, a little more organized and a little more fun.
8 Apartment Gadgets You Never Knew You Needed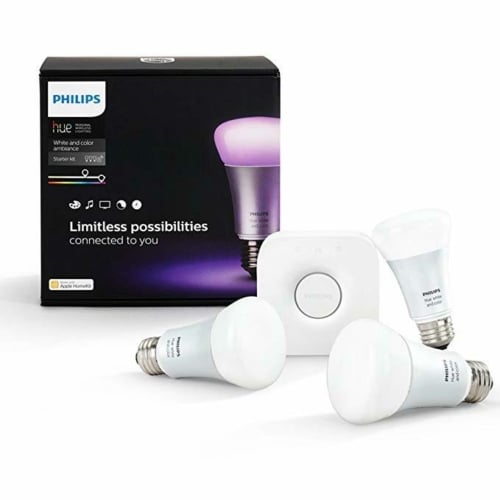 Hue was my first smart device that we installed over 4 years ago. (Still using the same bulbs, by the way! They last forever.) Hue makes smart light bulbs and we currently have them in our kitchen, though I'm always tempted to replace every bulb in our apartment with a smart one. You can control the color and brightness with an app on your phone or with your Amazon Alexa Echo.
We usually keep it on a routine. In the morning the lights automatically turn on a special light setting that helps energize you. They turn off by themselves mid-morning by the time we have enough natural light in our unit. Each afternoon as the sun starts to set, they turn on again but this time with bright warm colors to match the sunset outside. Late at night, I love the blue lights setting that makes it easy to see but isn't too bright in case one of us is sleeping in the bedroom.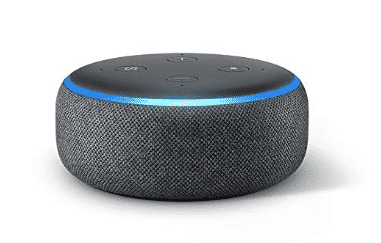 I didn't think I needed a smart device like an Alexa or Google Home but my mother gifted us an Amazon Echo Dot a few years ago and now I'm not sure how I lived without her. They're very affordable and since we live in a small space, we only need the one dot in our hallway.
My favorite things are her reminders and timers – it's so easy to ask her to remind me to do something like get ready for a brand call tomorrow at 2:25pm without the hassle of pulling out a calendar to write it down manually. I also love her grocery list feature. When we are starting to run out of a food item, we just ask her to add it to the list. Then, when someone is in store shopping, we can use the app to see the list! We used to always forgot our list at home and now we don't.
You can also program her to tell you the news each morning, tell me about the weather, and like a hundred other things. It's a must have tech for your apartment.
Yes, you read that correctly. I saw this listed on a Buzzfeed roundup and ordered it right away for myself (it's only like, $12.) This little light makes your toilet bowl glow any color you want, but only when it senses motion. And it only works when there is low light (aka not in the middle of the day or when the overhead light is turned on.) I'm excited for this gadget for when I have to use the bathroom at night! Who else hates how blinding the bathroom lights are at 3am? Buy here.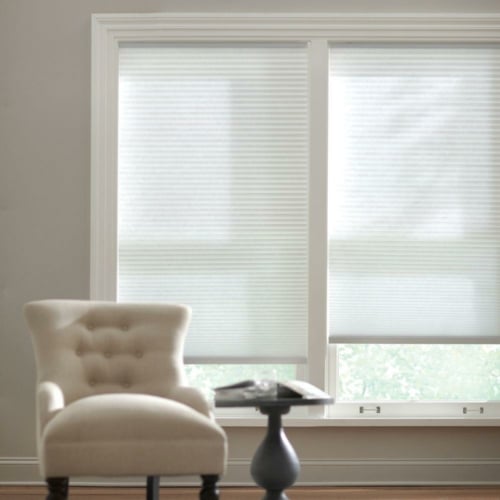 Raise your hand if you hate blinds? Why do apartments always come with the ugly beige pull down blinds that get bent or break half the time, the other half of the time my cat thinks the cords are toys. I just hate how ugly they are. We have one window in our living room area (aka main room because we live in a studio LOLZ) that faces West. In the summer, it's so bright and can be hard to watch TV. I was getting so annoyed at battle our stupid blinds each night.
Then I discovered these easy pull-down blinds at Home Depot. Talk about awesome living room gadgets! We installed these over the existing blinds so when we move out, we don't have to worry about replacing the old ones. They block light but don't totally filter it out, which I love. The best part is they are so easy to pull down or I can tap the bottom and they'll pull up. Makes my life SO much easier!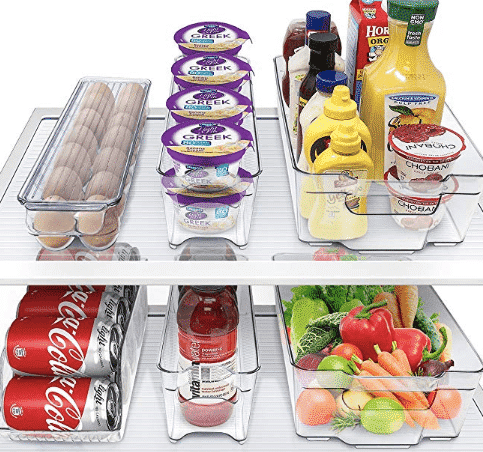 Our fridge is a mess. We love to cook but that means we have like 7327492 ingredients in our fridge and shelves plus at least a box of La Croix at any given time. It's a choas. If your fridge is always chaos, it's time to woman up and organize it. I really love these fridge organizers. They're clear so you can see everything and come in different sizes. Hello organized fridge!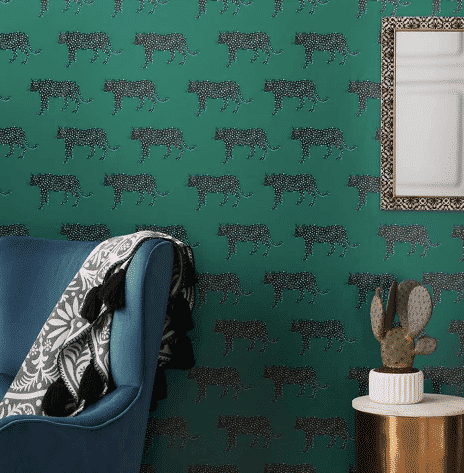 I hate blank walls. I need to put art or something on them, I really hate blank white walls. There's a wall next to our bed that was just empty for years before I discovered Target's removable wallpaper line! A lot of removable wallpaper is really expensive, but this one is very affordable. We needed about 2.5 rolls of this cute panther design wallpaper to cover this wall and now it's a huge statement. It pulls the whole living room together. Best part? It's actually easy to remove (I tested it out) so I don't have to worry about any fees whenever we move out!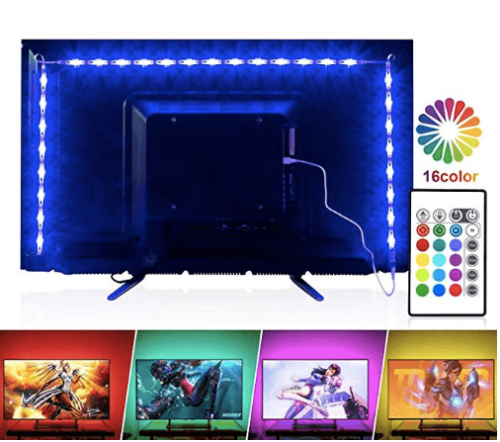 I love Christmas time for so many reasons, but one of my favorite things is snuggling up on the couch with all the apartment lights off but the tree. The tree glows and makes the whole apartment feel cozy. I've tried to replicate that feeling at other times of the year but haven't quite got it right… but then I found these lights on Amazon. You stick this cord to the back of your TV and you can change their color with an app on your phone. The light makes the wall glow and mimics that holiday lights look!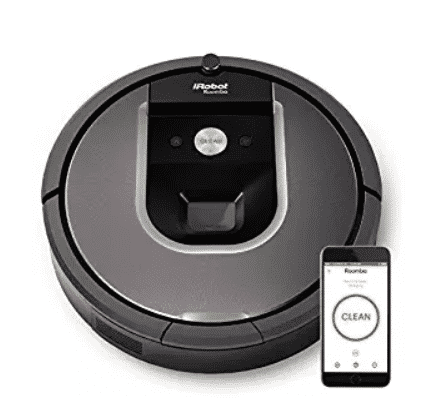 We don't have a Roomba because I'm pretty sure our cat would destroy it in a second (a little robot vacuum driving around would be a toy!) but friends who live in a small apartment have an iRobot Roomba 960 and claim it's a game changer.I t can be programmed on a schedule and automatically tidy the apartment for you. If you hate vacuuming on the weekends or are constantly getting annoyed by dust on the floor, this gadget will be your bestie! You deserve a smart apartment that cleans itself.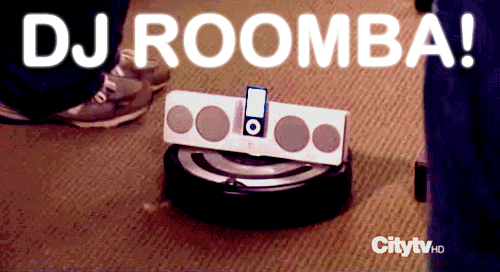 I hope this list helps you find some cool things for your apartment! You don't need to have a house to take advantage of smart home technology and other useful gadgets.
Other posts you may like
12 Faux Plants You'll Love
Opalhouse Target Review