I've seen them on Instagram. I had to find where the best almond blossoms in California are so the girls and I could do a trip there! We woke up before sunrise in February so we could photograph the almond orchards in Northern California with the morning light, the best time to capture the beauty of all the white blossoms.
I live in San Francisco, so we headed North towards Sacramento. The best almost blossoms are between Dixon and Woodland, California. During the almond season, all the trees will be in full bloom and they'll shine white. You'll be able to see them from far away!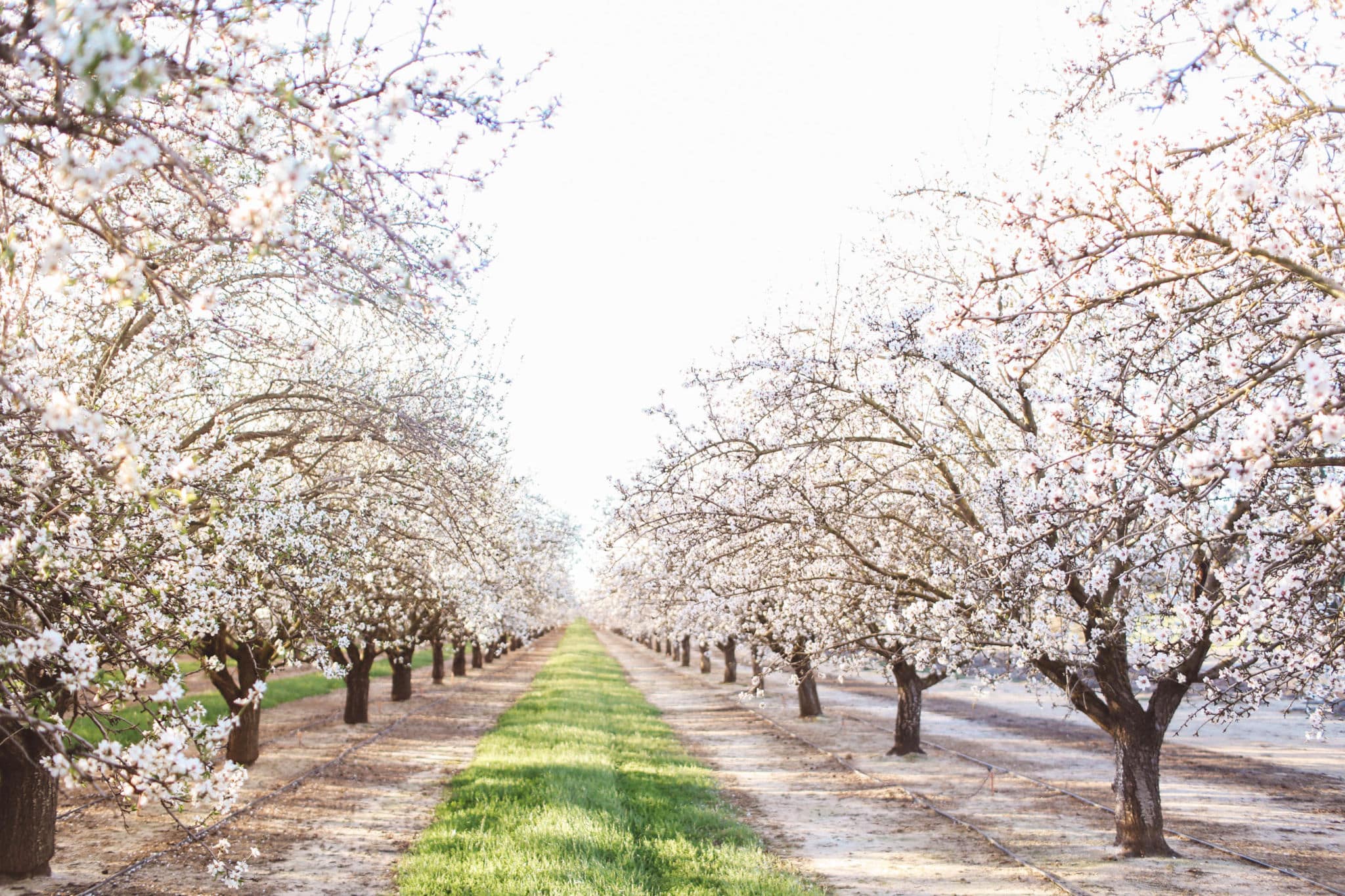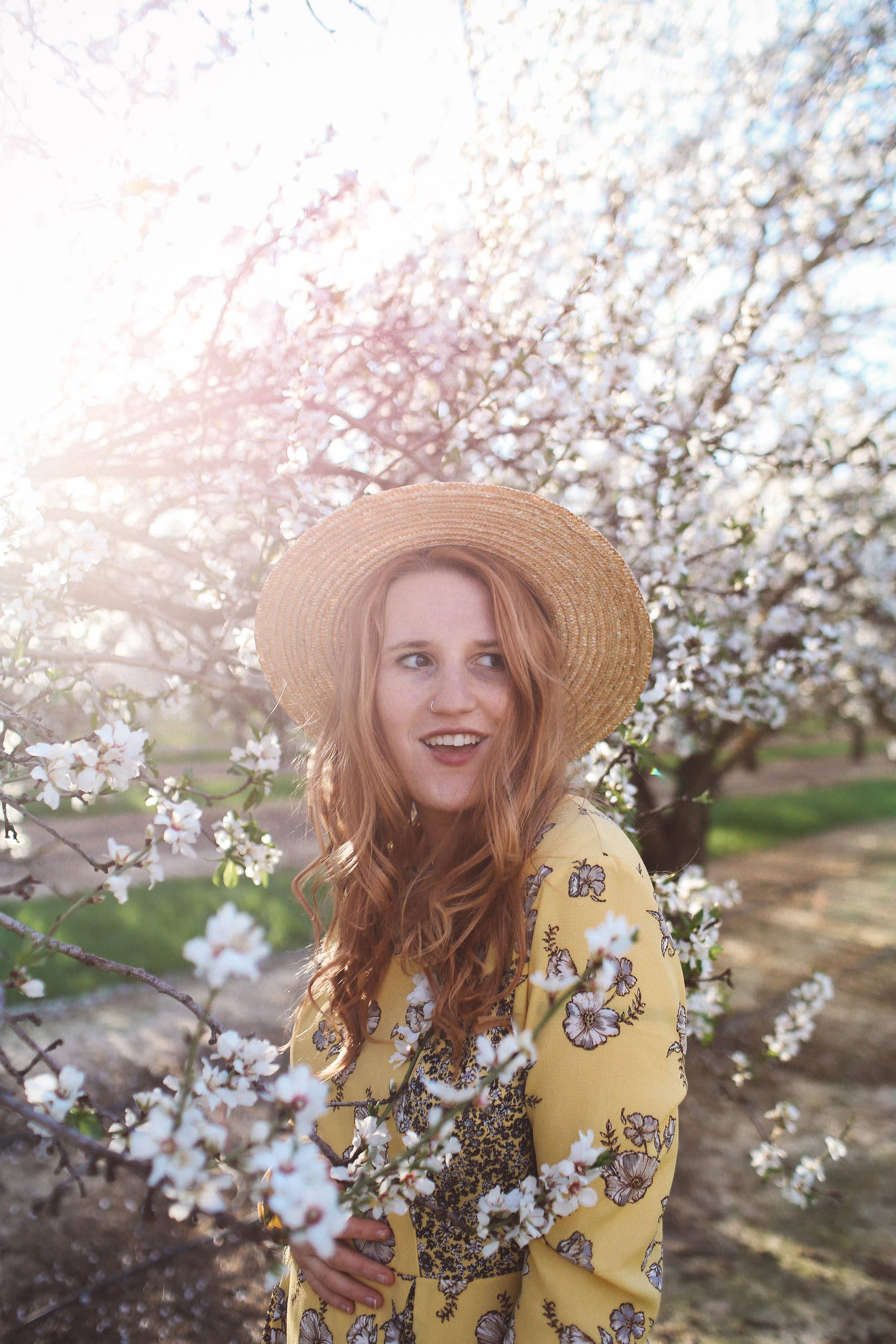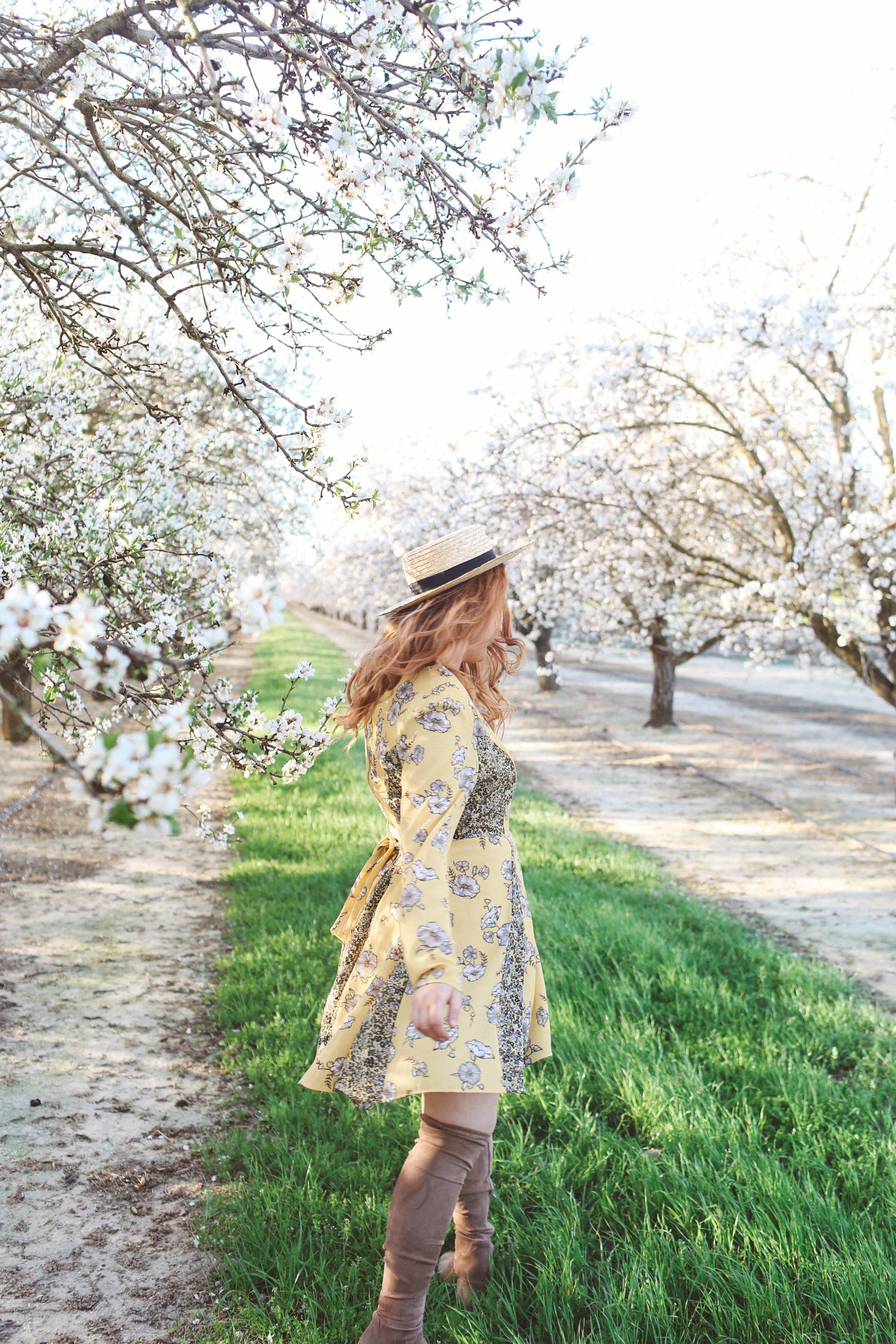 Almond Blossom Season
The almond trees will be in bloom between Mid-February and Mid-March. They don't last long, so make sure to visit during this time frame to catch the beautiful almond flowers!
Where To Find The Best Almond Flowers
The best place to head to is Northern California outside of Sacramento. We drove through this area and saw many orchards between Dixon and Woodland. I also hear that some are in Fresno, but I have not yet been down there to check them out.
We photographed in an orchard along hwy 16 outside of Woodland. There was space alongside the orchard off the road to park the car, so it was easy to hop out and snap some pics! I didn't record the exact orchard address but it's on Hwy 16 near Woodland.
Plan To Arrive At Sunrise or Sunset.
The best time to photograph almond blossoms fields is at sunrise or sunset, in my opinion. The light is soft and diffused in the morning, or rich in the evenings. The sun is low enough in the sky to not cast crazy long shadows down the orchards or make splotchy patches of light, which can be hard to shoot around since the trees are tall.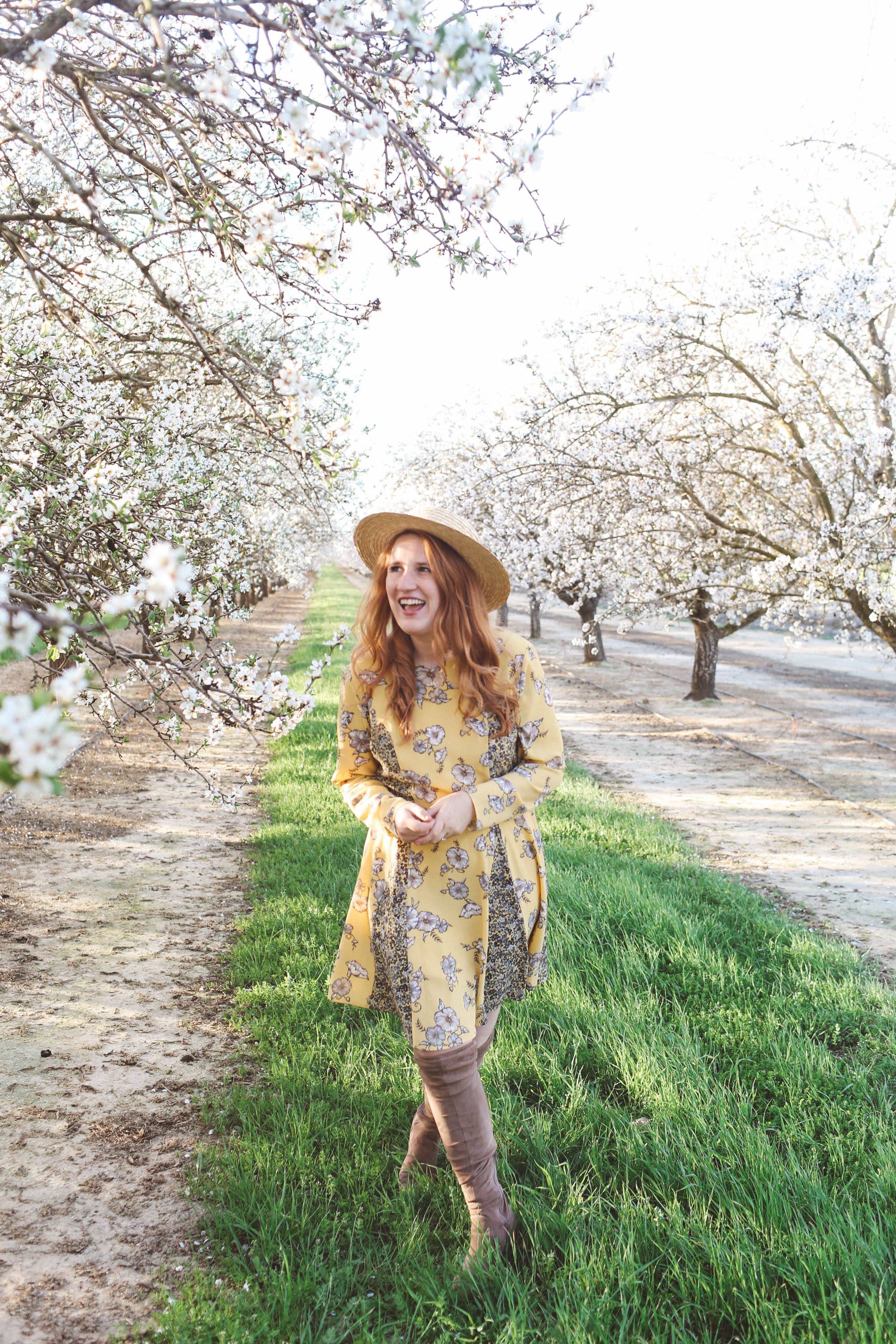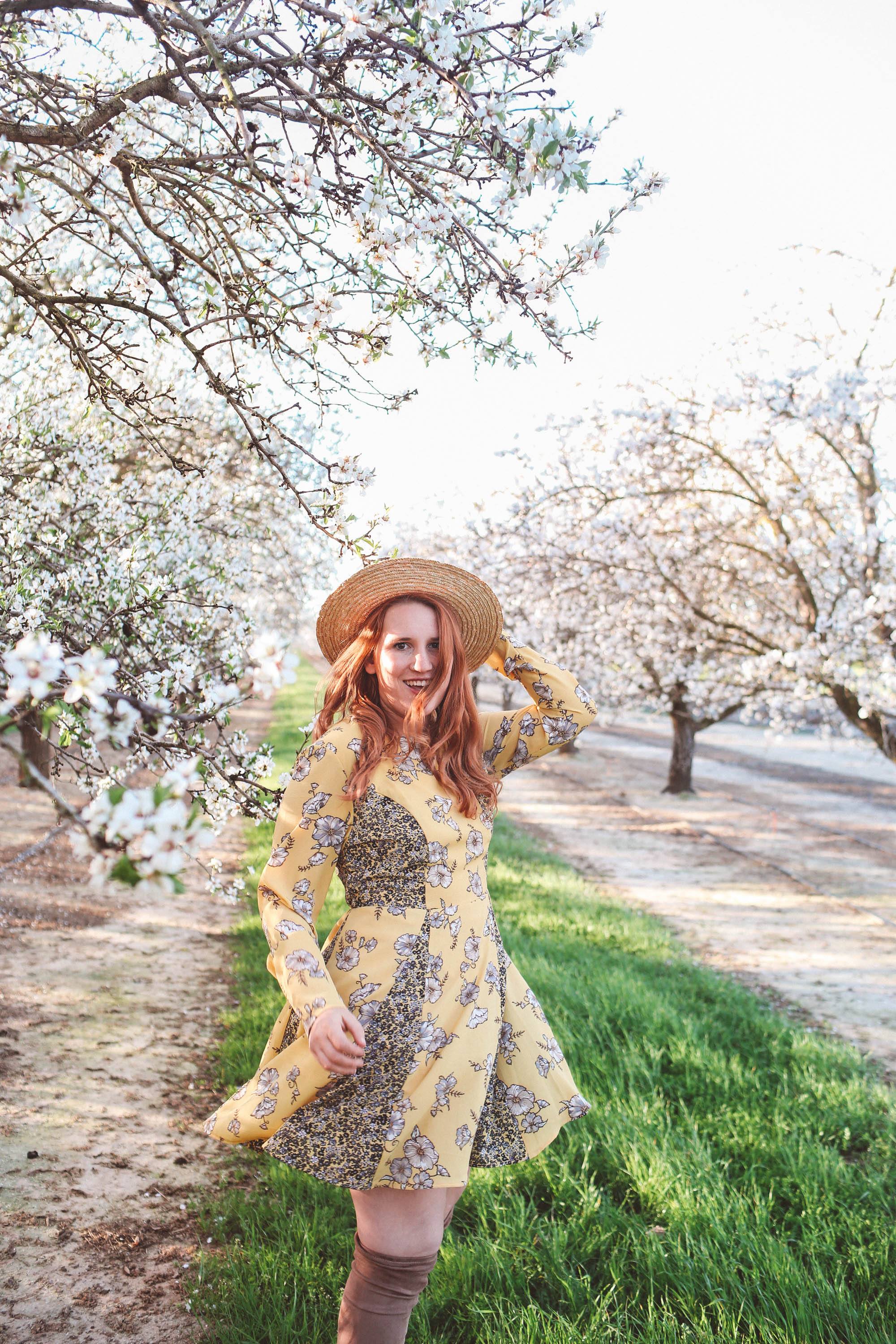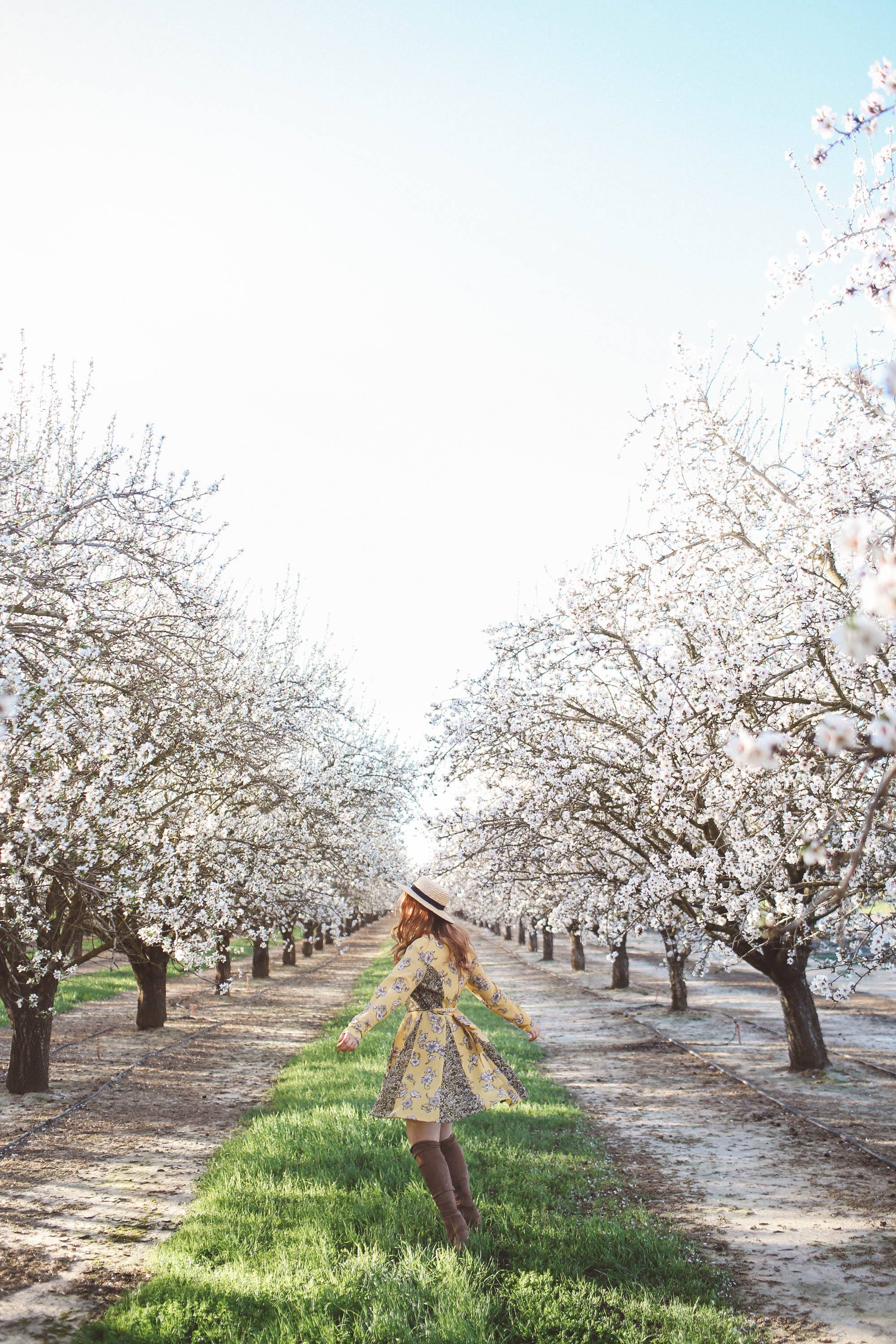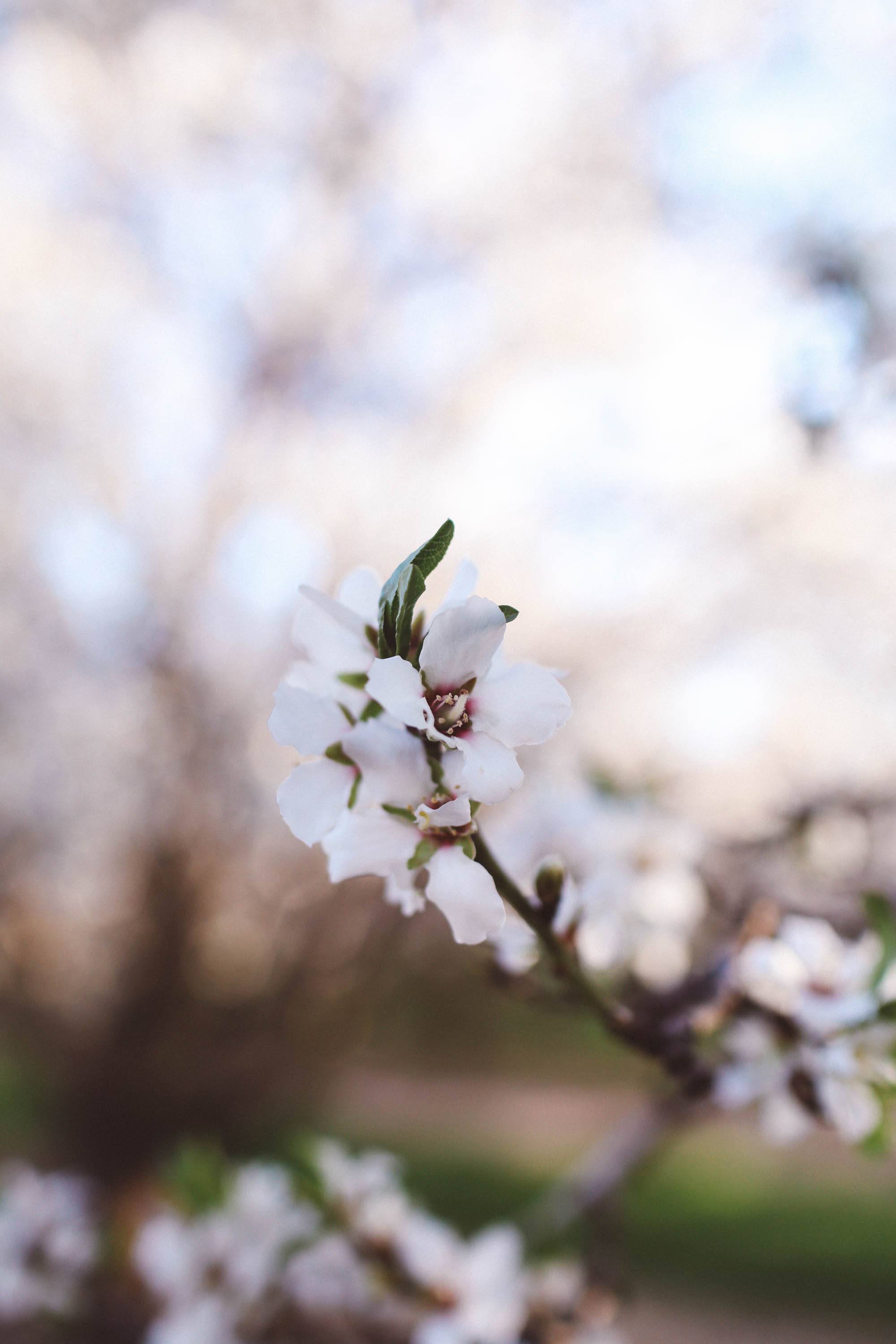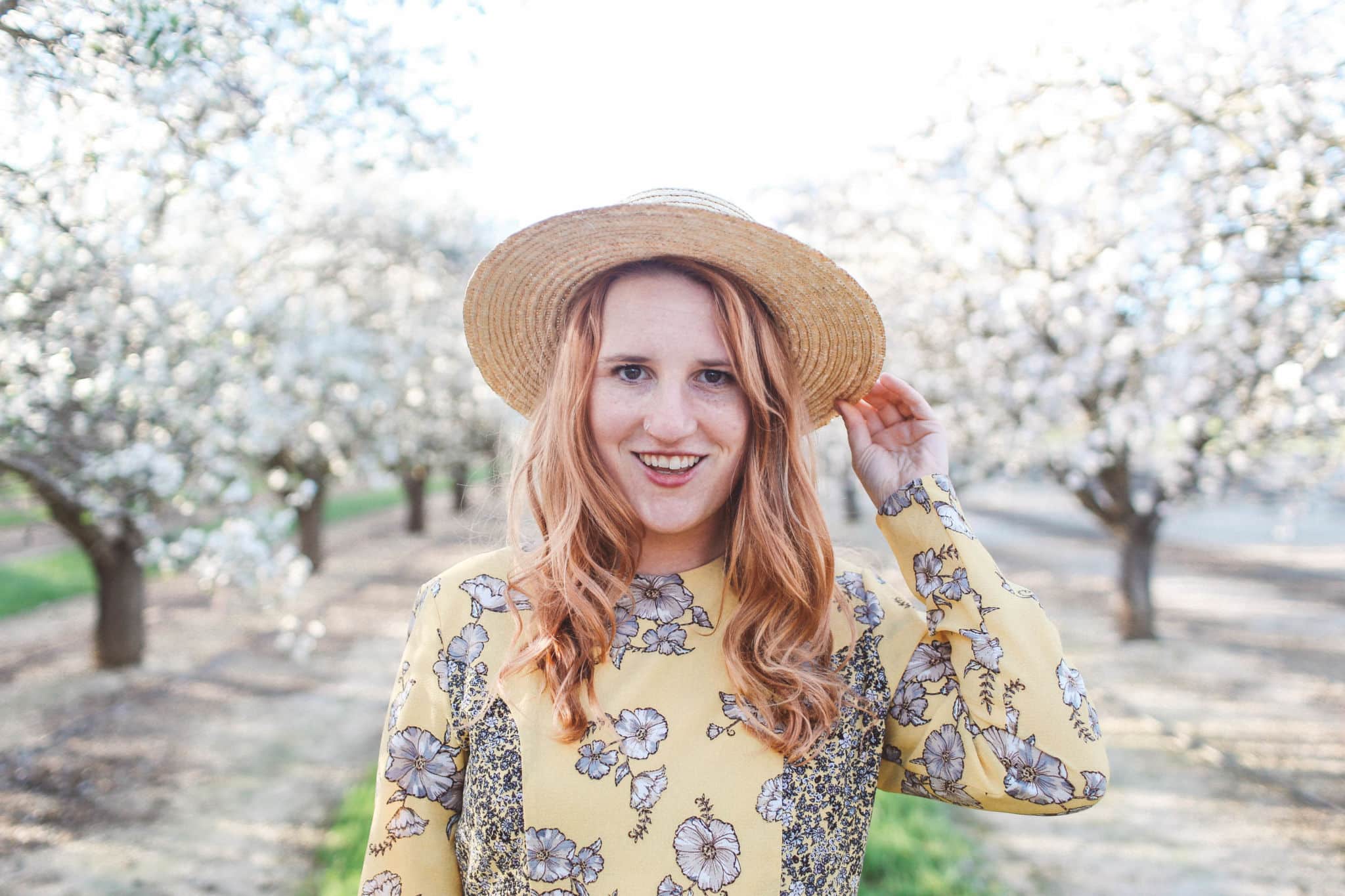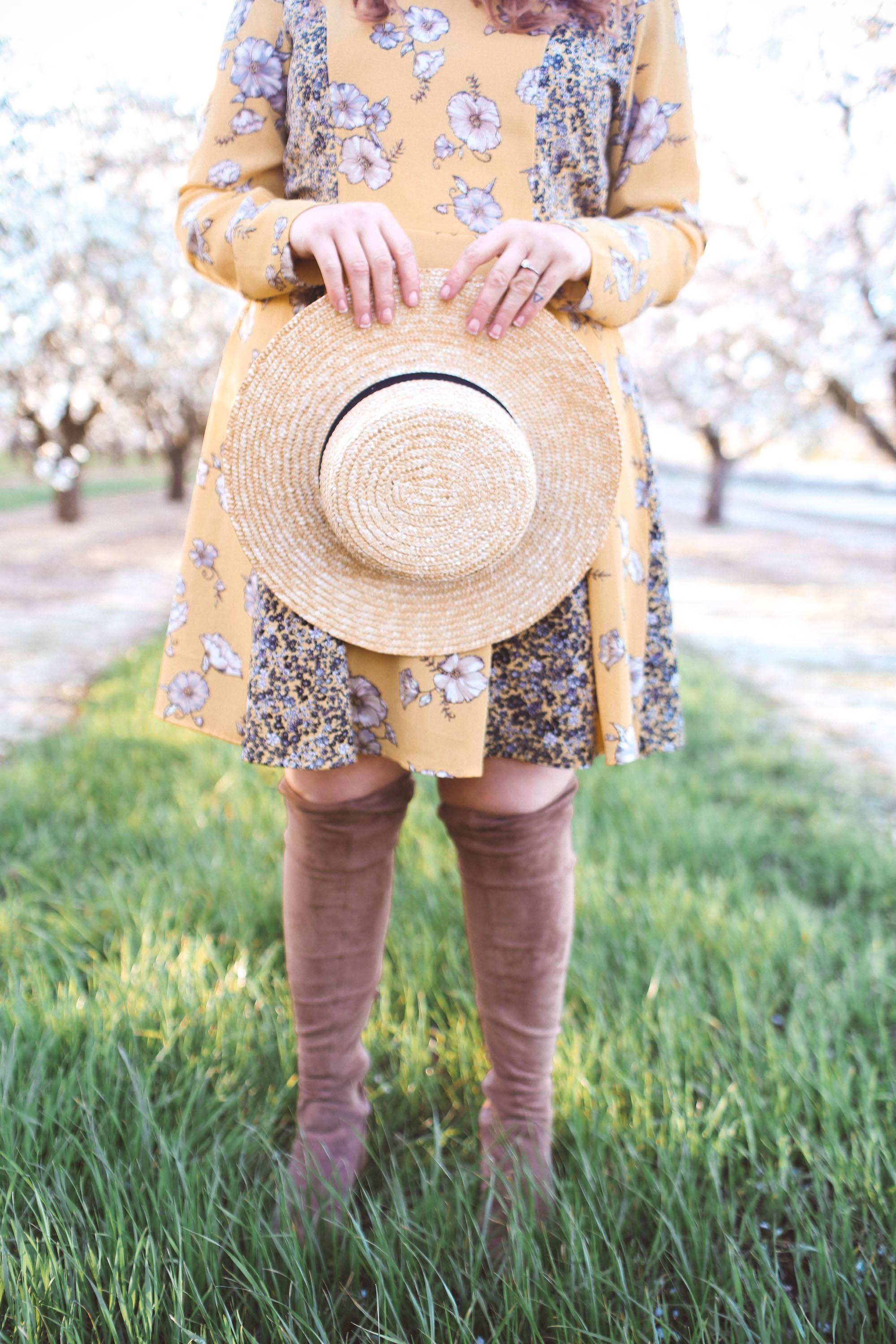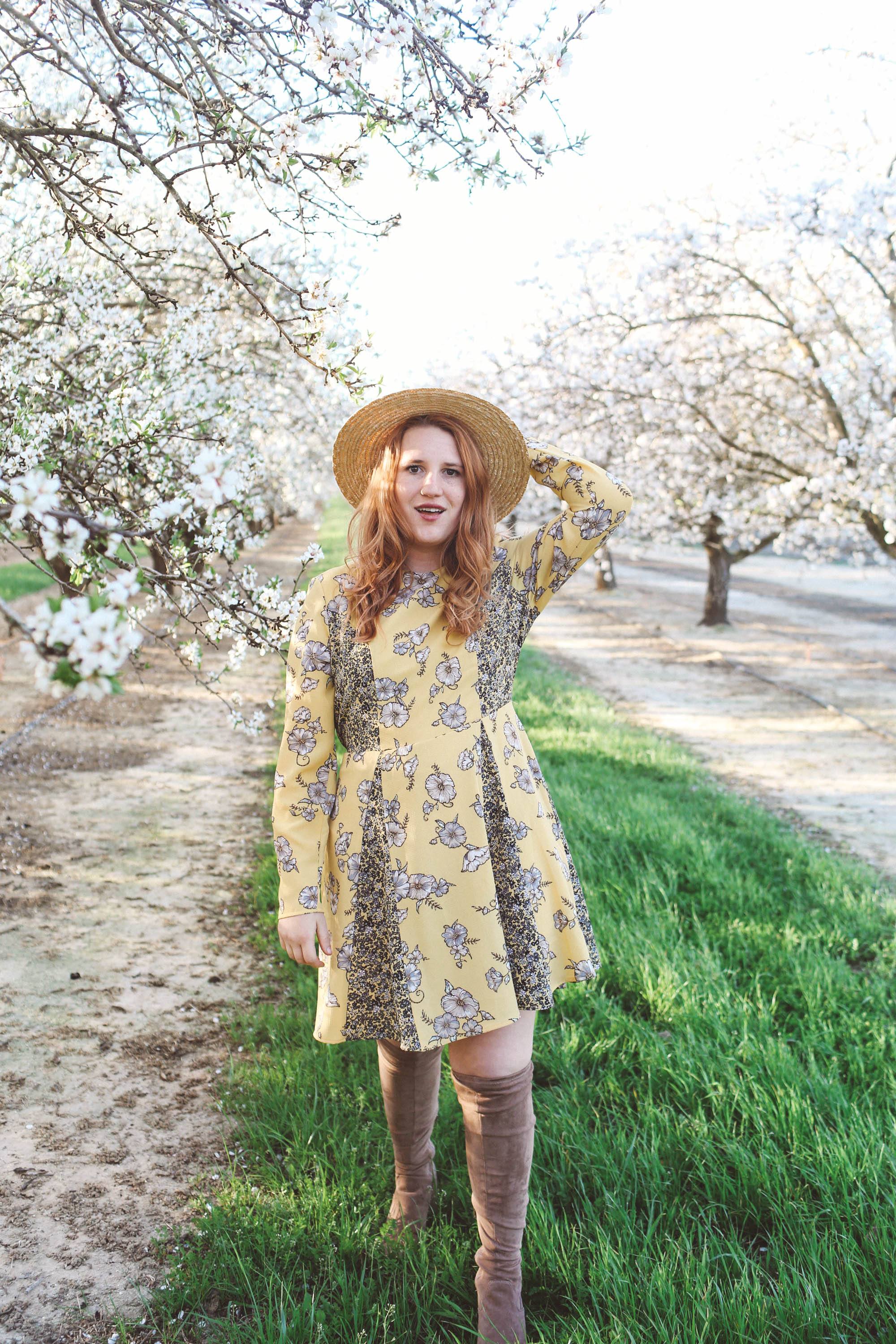 Be Polite.
As in, remember you are technically trespassing on farmer's land. Most farmers don't mind people taking photos, but that doesn't mean you have the right to wander up and down the orchards. If you plan on taking photos, stick to the edge or first lane and remember to not destroy property.
I hope this helps you plan a visit to see the almond blossoms in Northern California! Leave a comment below if you have any questions at all! Or, DM me on Instagram @thewhimsysoul and I'll be happy to help!
And, get ready for sunflower season soon….