One of the things I love most about living in San Francisco is the strong picnic culture we have here. On any given weekend you can find locals flocking to parks to drink wine, nibble on cheese and soak up the sunshine. Plus, local people-watching is off the hook here.
On top of styling picnics for client photoshoots, I have 6+ years under my belt to perfect the ultimate picnic aesthetic. Cute AF picnic dates aren't just for influencers — here's all the inspiration you need to grab your boo or girls and have the perfect picnic!
Picnic Aesthetic: Your Ultimate Picnic Styling & Outfit Guide
>> Got a question about the picnics, or anything, that you need answered quickly? DM me on Instagram @thewhimsysoul and I'll be happy to help!
Picnic Aesthetic Is All About Location Location Location
I always get really inspired by a location when it comes to picnics. Whether it's a field of flowers, the beach, the park, even someone's backyard, start by finding a cool picnic spot. Here in San Francisco, the city's favorite picnic location is Dolores Park. it's always sunny and warm over there, you can see the skyline and it's filled with palm trees. This is the local hang, so I always go with an effortless cool picnic aesthetic look with my trusty basket, a travel blanket and matching tablecloth + napkins. Compact and easy to carry.
But when I head to places like Lupine flower fields or backyard birthday parties, I get inspired by the colors of the location. Purple flowers = white cottage core dresses and gingham napkins. Picnics in the woods maybe lean to deeper hues like reds, greens and creams. Let the location of your picnic inspire the aesthetic, outfits and even food!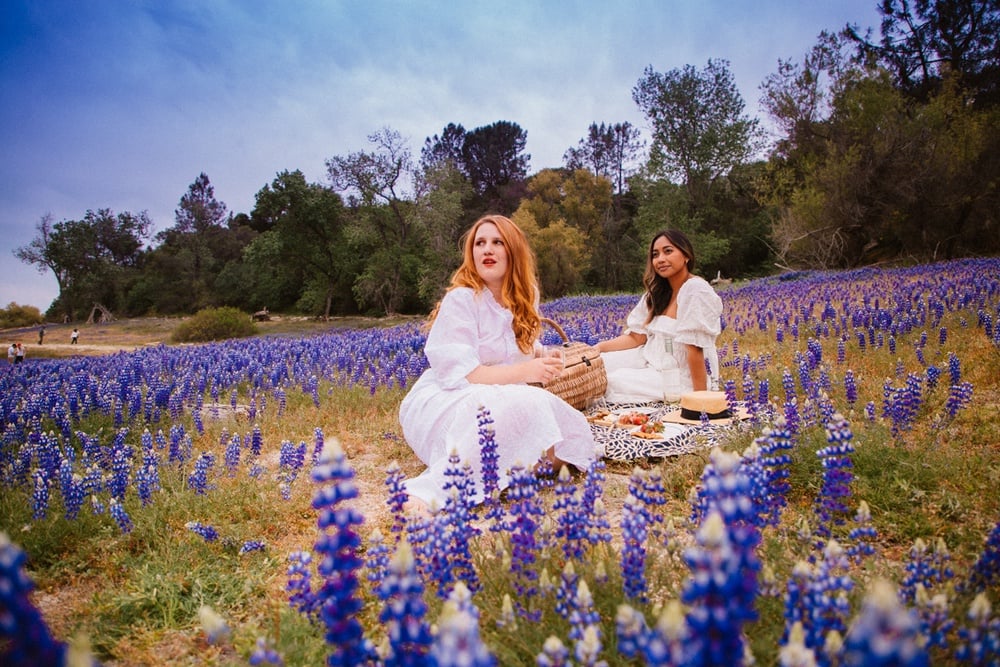 Invest In A Pretty Workhorse Picnic Basket
First thing's first: every good picnic revolves around the picnic basket both in the overall aesthetic, but also for the tactical side. That baby is going to be how you carry most of your picnic items to your spot! And take it from my past experience, it's annoying and hard to carry tons of bags and pillows across a park or beach.
Investing in a large, quality picnic basket is going to be key for your picnic. It'll last for years, maybe even a lifetime, and if you're anything like me, you'll use it all summer long so you get your bang for your buck. I have this round picnic basket and I LOVE the unique shape. It does tip over easily when it's empty, which is something to consider. So, I would actually recommend a square picnic basket like this one, or this basket, which will stay put.
Shop Aesthetic Picnic Baskets

Choose A Loose Picnic Theme
As you may have noticed, all the best Pinterest picnics have a low-key theme. I think there is totally such thing as going overboard in a party theme (we're not trying to look like we styled this from your mom's Party City stash) but a loose theme will help elevate the look of your picnic.
This means picking a color scheme or style theme and gathering supplies to match. I usually have the location help inspire this theme. So if I'm heading to the beach, perhaps a nautical theme would nail that beach picnic aesthetic. If it's the fall and I'm having one last picnic of the season, I'll opt for a plaid blanket and napkins that are reds, oranges and yellows.
You can also be inspired by the event you are celebrating. If you're throwing a bridal shower picnic, obviously lean into the white theme. Skip cheesy "bride tribe" signs and instead elevate the bridal picnic with pampas grass, lace napkins, etc.
I find that sometimes focusing too hard on a theme will leave the picnic feeling cluttery, plus that's a LOT of stuff to buy and carry in. I prefer to have a go-to blanket, basket, napkins, etc that look cute and live in my picnic basket. When I want to plan something fancy, that's when I break out cool decor and switch things up.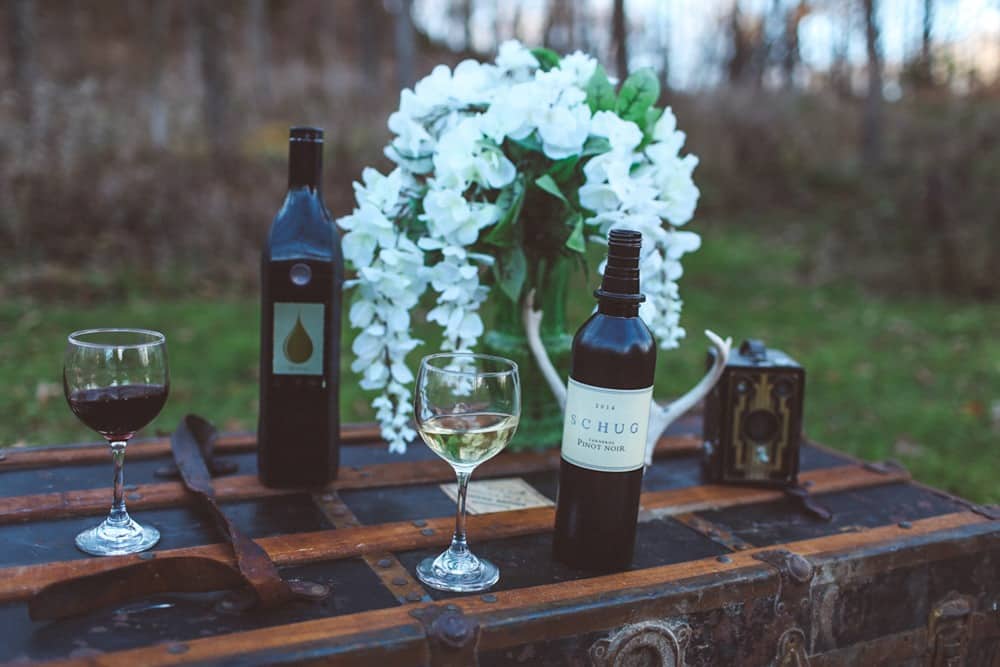 Aesthetic Picnic Food Is All About Styling
What you eat at the picnic is just as important as the decor and outfits. The only downside about pretty picnics is they can run you a pretty penny. Aesthetic foods are usually the fresh, fancy things. But you can totally elevate cheaper food products, too. It's all in how you style it.
That means take your crackers out of their box, cut and style your cheese in patterns, drizzle a bit of honey on fruit in a small bowl. That all will look way more aesthetically pleasing than plastic packaging tossed in the middle of a blanket.
What To Pack For The Perfect Picnic
Shop My Favorite Cute Picnic Things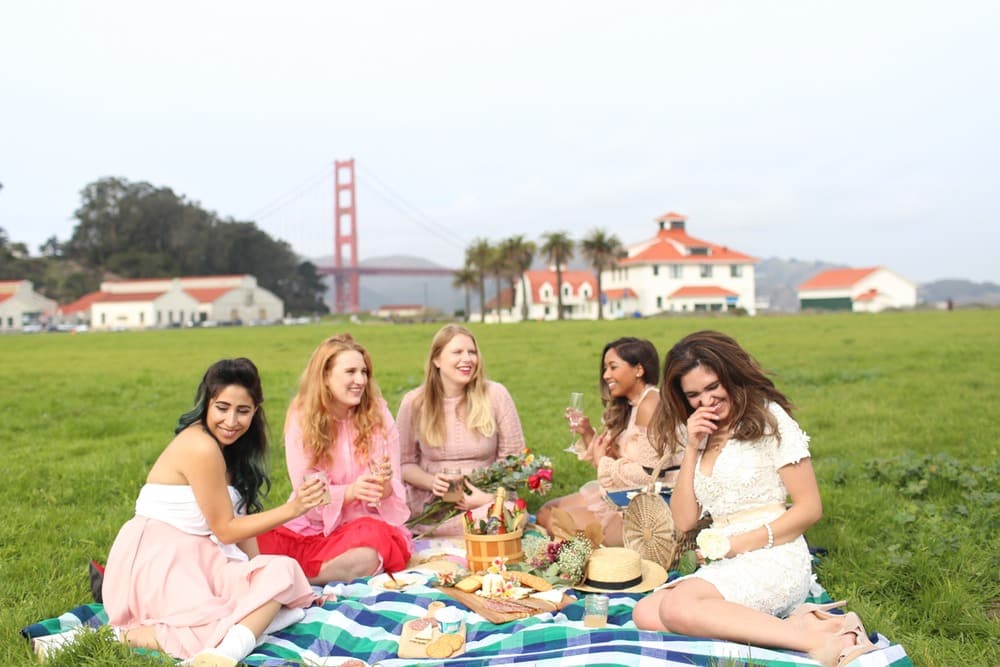 Picnic Aesthetic Outfits & Fashion Ideas
Picnic aesthetic clothes for me usually are dresses. Or cute two-piece sets, but there's something about twirling around in a dress before flopping down on your picnic blanket that just feels so RIGHT. I love a good cottagecore picnic with lace white dresses and swapping shoes for bare feet in the grass. These are my favorite cottagecore dresses if you want some inspiration.
Otherwise, dress for your theme. If you're having a beach picnic in Santa Barbara, think color and cool retro sunglasses. But a Cape Cod picnic probably calls for a striped sweater and jean shorts. Here's some of my favorite outfits and clothes to wear to a picnic!
Shop Cute Picnic Outfit Idesa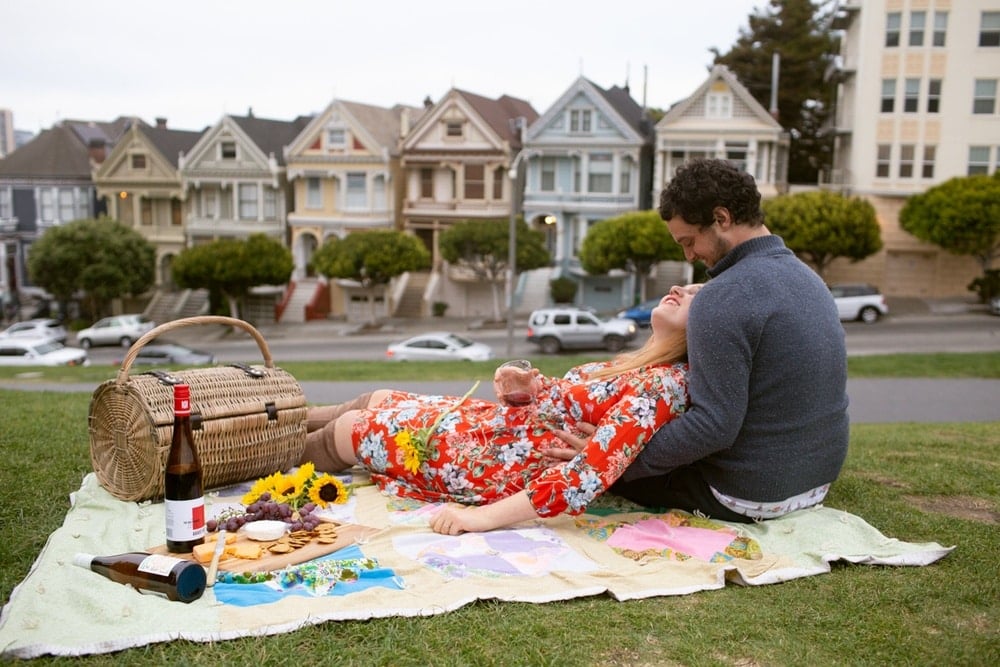 If you go on a cute picnic and post it to Instagram, tag me @thewhimsysoul so I can see it!! I hope you get out there this summer and have an Instagram-worthy picnic of your cottagecore dreams. Maybe I'll see out at park or flower field. *wink*