Crystals are one of the many fun, beautiful tools you can incorporate into your manifestation practice! Although you don't need any tools to manifest your dream life – just your mind, will, and intention are all that's truly needed – crystals can help you channel and direct your energy.
Different crystals can support you with different intentions, whether you're manifesting greater connection to your intuition, love, money, emotional healing, a new job, or anything else.
They are a very simple tool to work with as simply their presence in your life and space can help you vibrate at a frequency aligned with your deepest desires, although you can work with them more intentionally too.
Let's explore how to work with crystals to manifest love! We're going to cover how you can benefit from the vibrational frequency of crystals, practices to do with crystals, and an in-depth list of certain crystals to work with depending on your specific intentions around love, including romance, friendship, and even crystals for protection and those with healing properties.
How Crystals Work
We have a great, in-depth article all about working with crystals more generally which you can check out here.
But here's the gist of it:
Like all things made of matter, each crystal vibrates at a particular frequency even though they appear to be still objects. This is why and how quartz crystals are used in radios, so this is actually a scientific thing, not just a woo-woo thing!
(Although we are totally on board with the unexplainable, witchy and woo around here too.)
The idea of how crystals can support us on an energetic level is based on this vibrational frequency. Certain crystals are more attuned to spur us into action, while others might be better for helping us rest and connect to intuition.
But how do you actually work with them?
The simplest way is just to choose a crystal or crystals to carry with you, wear, or have in your space. You can place crystals on your altar if you have one, (this is simply a collection of sacred items that you've arranged together), on your desk, vanity, nightstand, or anywhere else you will see them regularly.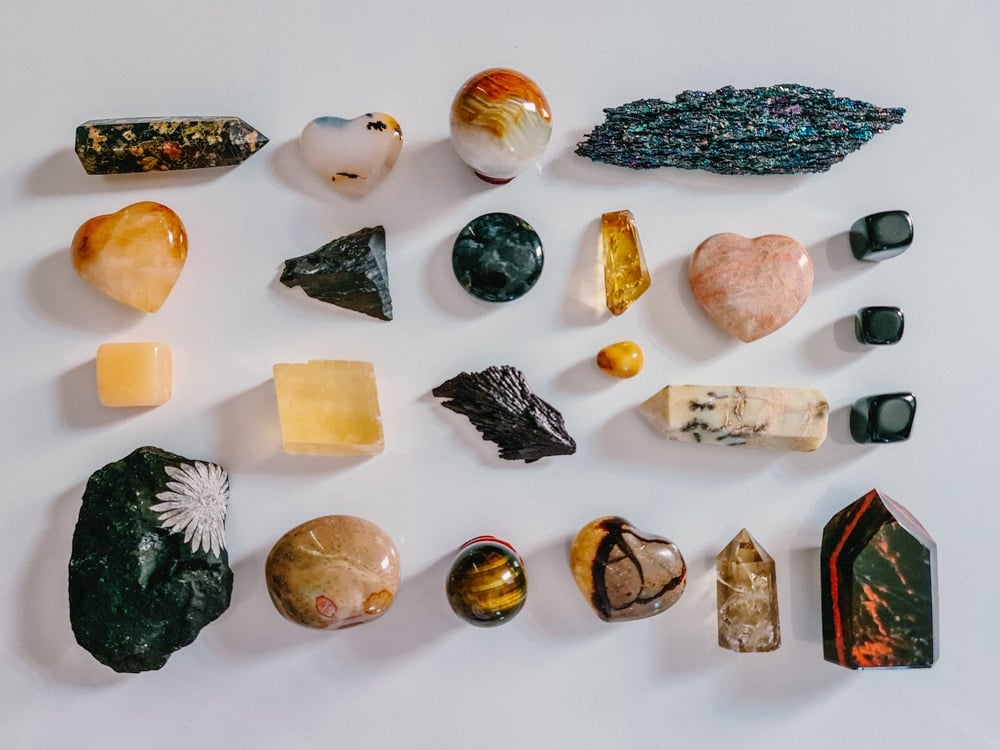 You can also carry crystals in your pocket, (or bra, as a lot of people like to do), or even just wear crystal jewelry. (That's right, your favorite necklace or bracelet can help you manifest what you want!)
It's important to cleanse your crystals, especially those you carry with you or wear, because they can pick up your energy and other people's energy throughout the day.
To cleanse your crystals, simply set them in the windowsill on the night of the full moon to cleanse them in moonlight, wave smoke from a smoke cleansing bundle around them, or in some cases, wash them in clean water.
(Just be aware that not all crystals are safe to get wet.)
In addition to wearing and decorating with crystals, you can also incorporate crystals into your rituals and routines.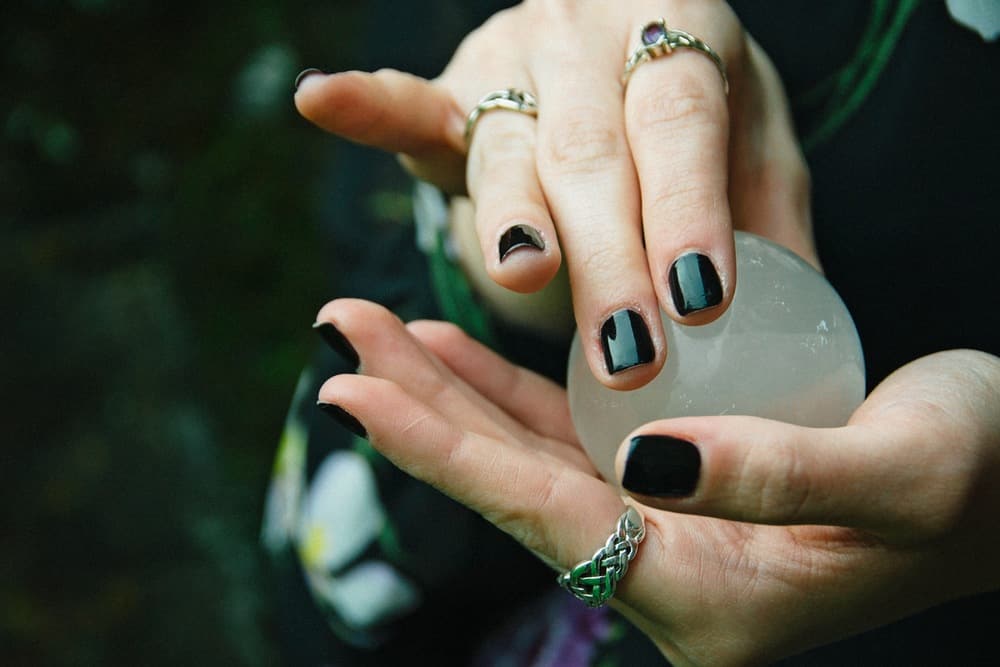 Hold one in your hands while meditating to ground yourself and stay connected to your intention. Charge a crystal with your intention to increase its power and effectiveness.
Another great practice is to create a crystal grid, an arrangement of multiple crystals in a circle, square, star, or mandala shape to amplify their power. Or, combine a crystal with related dried herbs in a jar or muslin bag to cast a spell!
How Crystals Can Help You Attract Love & Romantic Relationships
What about working specifically with crystals to attract love? All of the suggestions above will work for this, when combined with a specific intention to attract love, romance, friendship, or even to deepen your self-love.
You can also combine gems for love with other tools.
Plants that will support this intention include rose, jasmine, and cardamom. Copper is a wonderful metal ally for love and surrounding yourself with pinks and greens will also activate an intention for love.
You could even get a statue of Venus or another love goddess and make offerings to her or ask ancestors, such as grandparents or great-grandparents, who had a long, loving relationship to aid you as well. Perhaps even wear crystal jewelry that was owned by one of these ancestors to amplify their guidance!
But first, let's dig into which crystals will support you most in your specific intentions around love!
No matter what kind of love you are looking for (romantic, platonic, unconditional love, etc) one of the most powerful crystals for love of all kinds is rose quartz. This beautiful, soft pink stone is one of the most popular love stones for a reason!
It's beautiful, readily accessible and affordable, and has a gentle, soothing, and loving energy.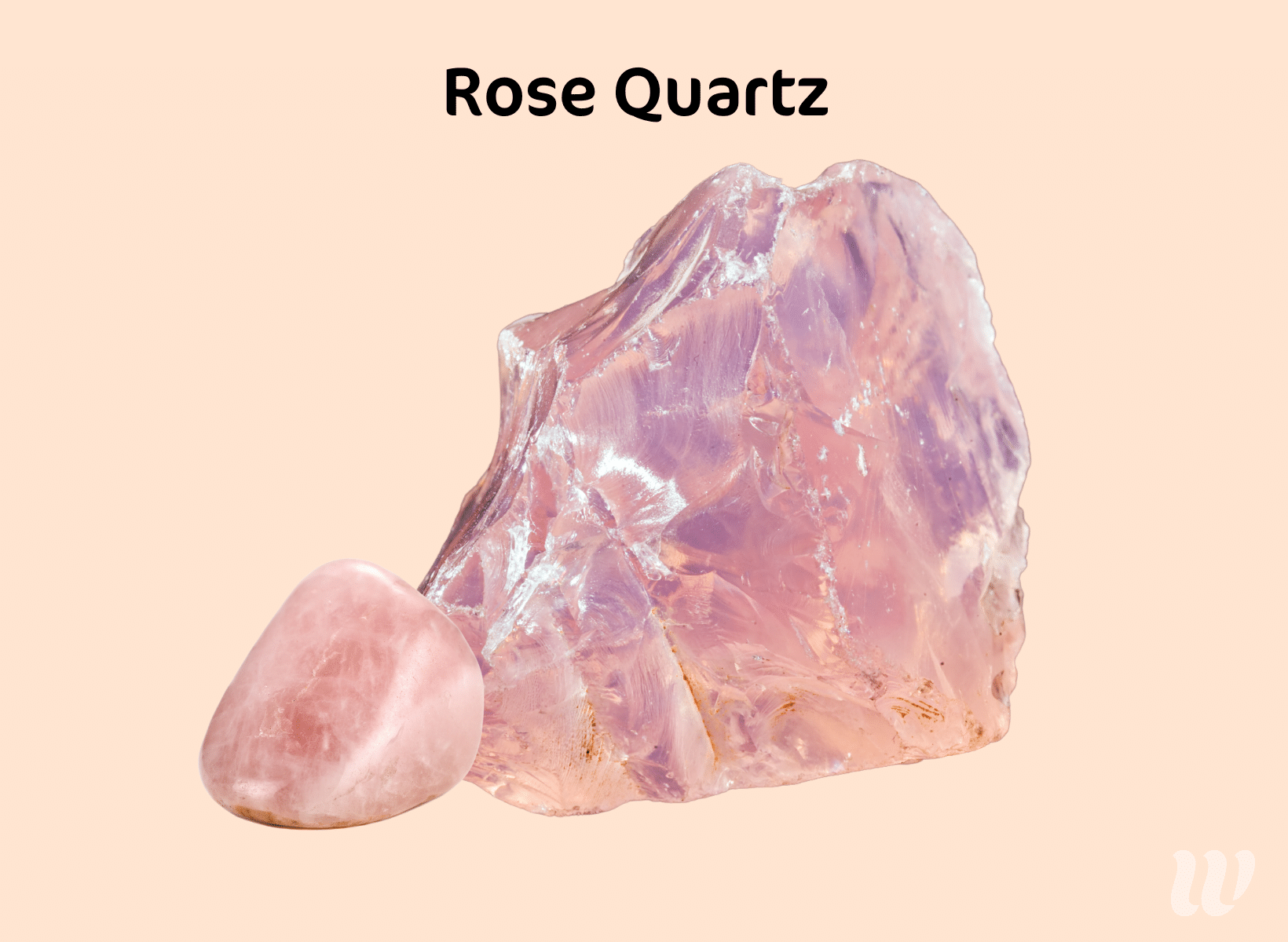 Rose Quartz For Romance
Here's a quick profile on rose quartz:
Element: Water
Planet: Venus
Zodiac Sign: Taurus, Libra
Associations: Love, Self-Love, Healing, Opening the Heart
Rose quartz is safe to put in the bath with you or even in your water bottle to charge your water with loving energy. (Not all crystals are safe to put in water so it's good to make a note that rose quartz is a safe option.)
It's also a popular material for gua sha tools, crystal pleasure wands, and yoni eggs, which are all excellent ways to help yourself physically embody a frequency of love and self-love.
Rose quartz is associated with the heart chakra in the Hindu chakra system so it's wonderful for opening the heart to new love or healing a broken heart. Just having rose quartz in your space can help facilitate more loving interactions.
Best Crystals for Love and Romance
Like rose quartz, many of the crystals for your love life are pink. Color and Feng Shui traits are actually a really important way of identifying what potential intentions a crystal can most naturally support you with!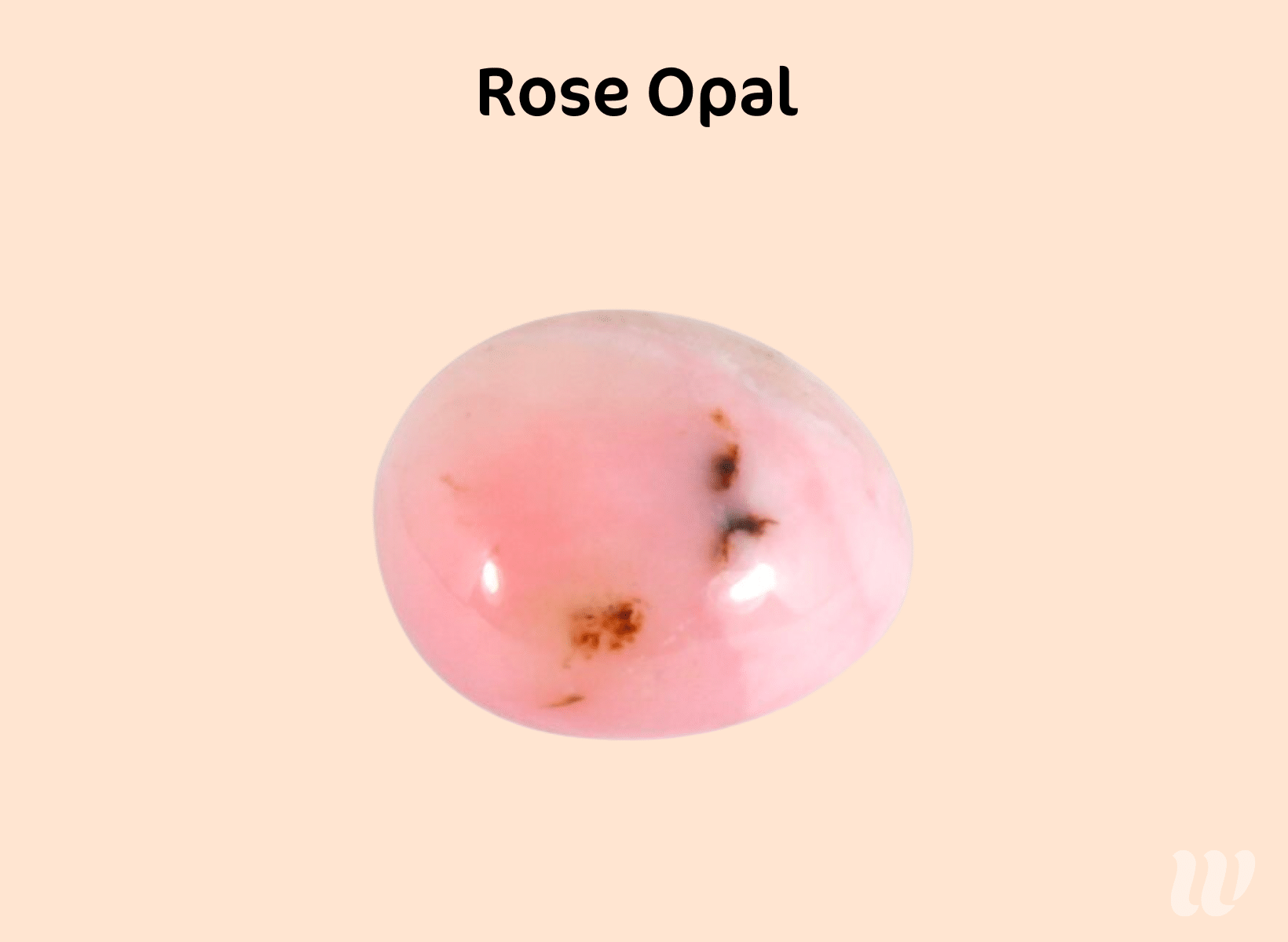 Rose Opal:
Element: Water
Planet: Venus
Zodiac Sign: Taurus, Libra
Associations: Love, Self-Love
Rose opal is one of my favorite, lesser-known crystals for love. It's a similar shade of pink as rose quartz but has a softer, more opalescent surface. This crystal is even more gentle than rose quartz and is wonderful for cultivating softness and tenderness in your relationships.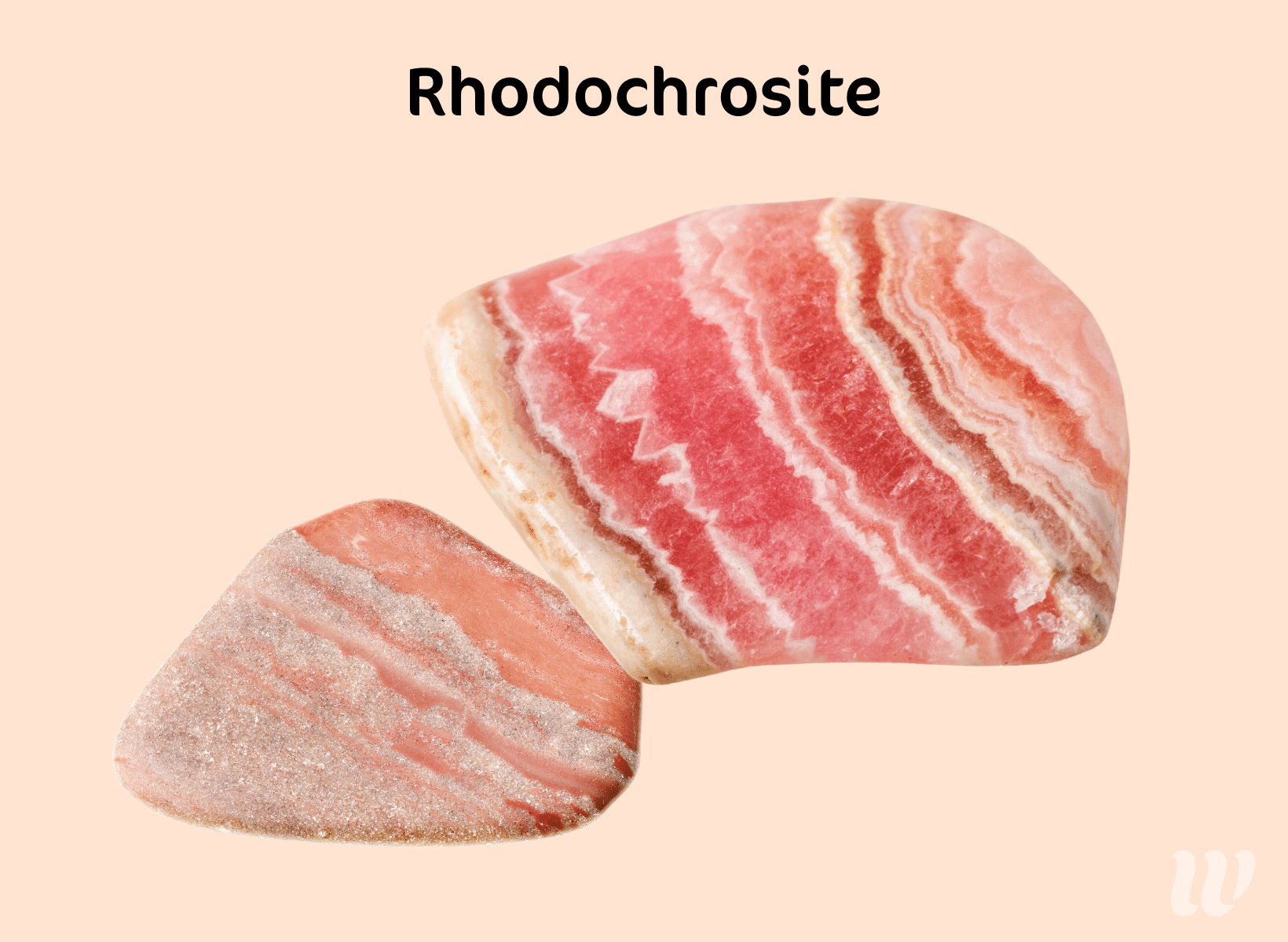 Rhodochrosite:
Element: Water
Planet: Venus
Zodiac Sign: Taurus, Libra
Associations: Compassion, True Love, Soulmates
Rhodochrosite is a lighter-hued pink stone that is especially potent for calling in love relationships and romantic encounters. It can help you open your heart to your true soulmate or perhaps make a karmic connection with a twin flame, someone you even loved in a past life.
Of all the love crystals, you might find this is the most appropriate crystal for love and marriage, in particular.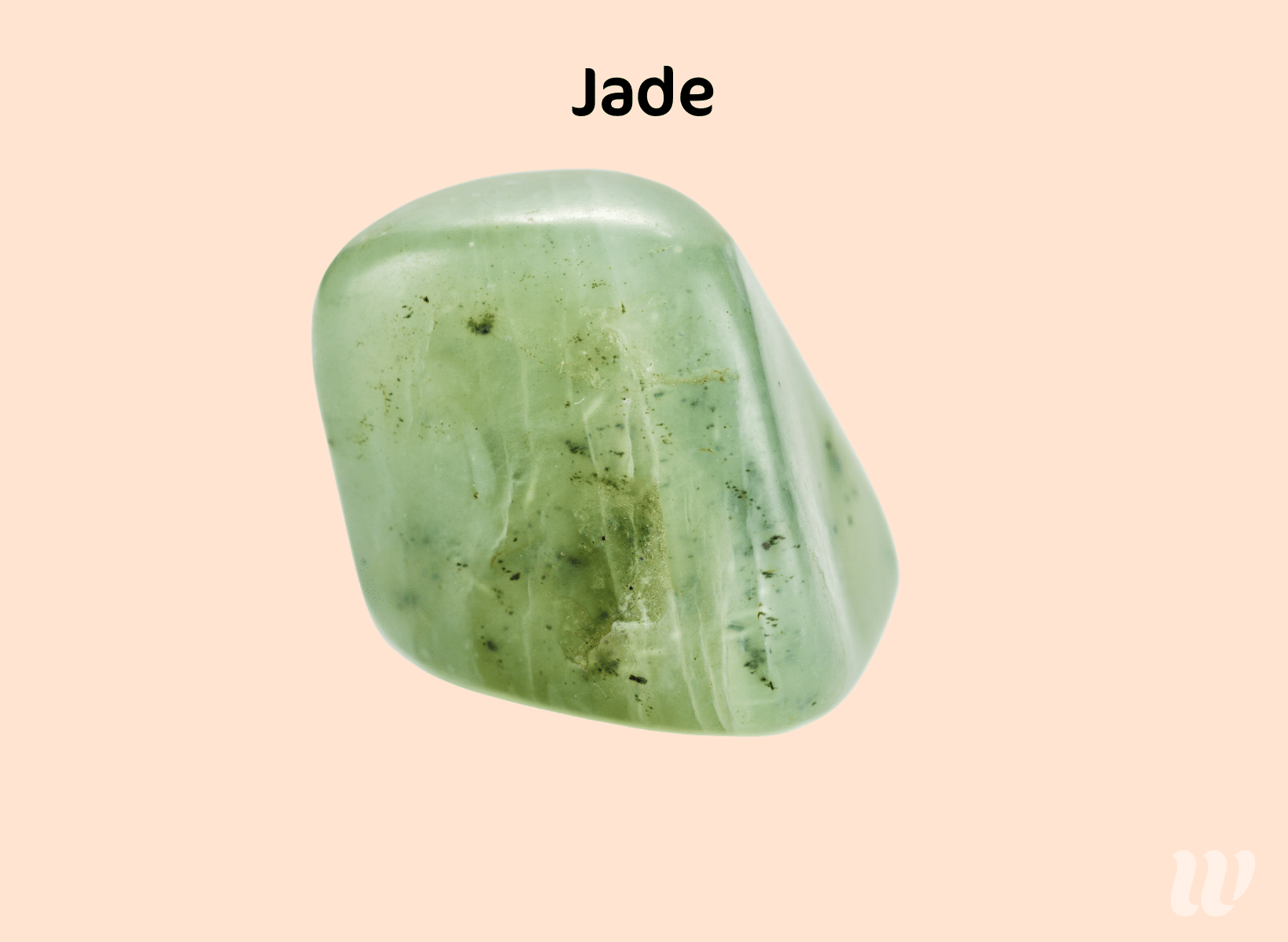 Jade:
Element: Earth
Planet: Venus
Zodiac Sign: Taurus
Associations: Grounding, Love, Tranquility
While in the West, we tend to think of the energetic heart as being associated with reds and pinks, as demonstrated by the lovely crystals listed above, the color of the heart chakra in the Hindu system is actually green.
Jade is one of the most traditional stones for love because it is associated with the heart chakra in this way and is deeply sacred, associated with the grounding serenity of the earth. Jade eggs are a popular way to work with this stone, but it's available in many different shapes and sizes.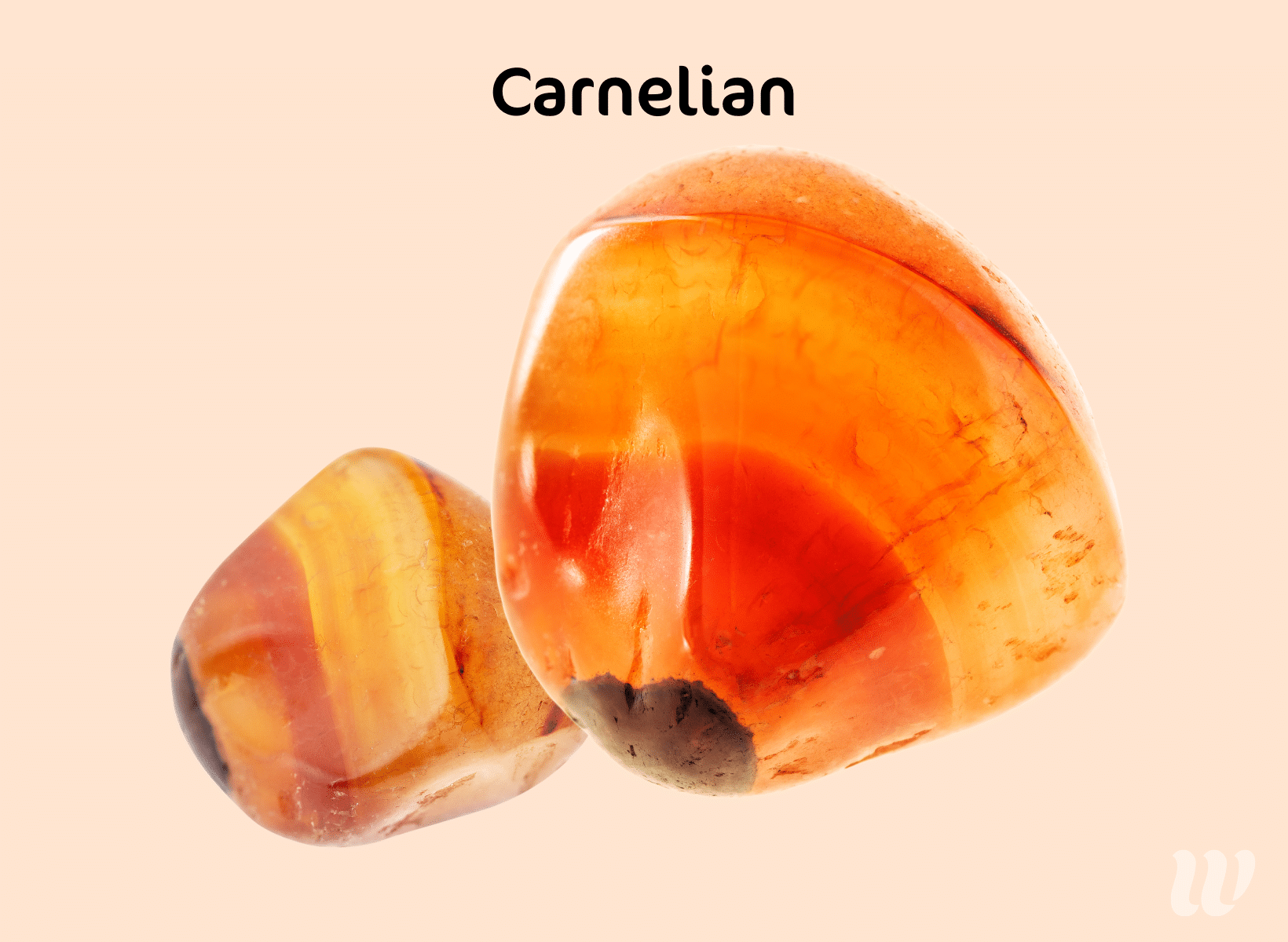 Carnelian:
Element: Fire
Planet: Mars, Sun
Zodiac Sign: Aries, Leo
Associations: Passion, Courage, Energy
However, not all love crystals are associated with the heart chakra. Carnelian is a great example of a stone that will help you attract romantic, passionate love, which is more closely connected to the sacral chakra.
Carnelian is a stone of passion and vibrant energy that will help you enhance the passion in your existing relationship or connecting with someone that brings out your inner fire. It's one of the coolest crystals for relationships where you want to feel a bigger spark.
Crystals for Love and Friendship
Of course, not all forms of love are romantic. Perhaps you're looking to deepen your connection with friends or to attract new friendships!
Rose quartz can support you in this area as well as it nurtures loving relationships of all kinds. However, the following crystals will also help you cultivate other positive experiences in your friendships.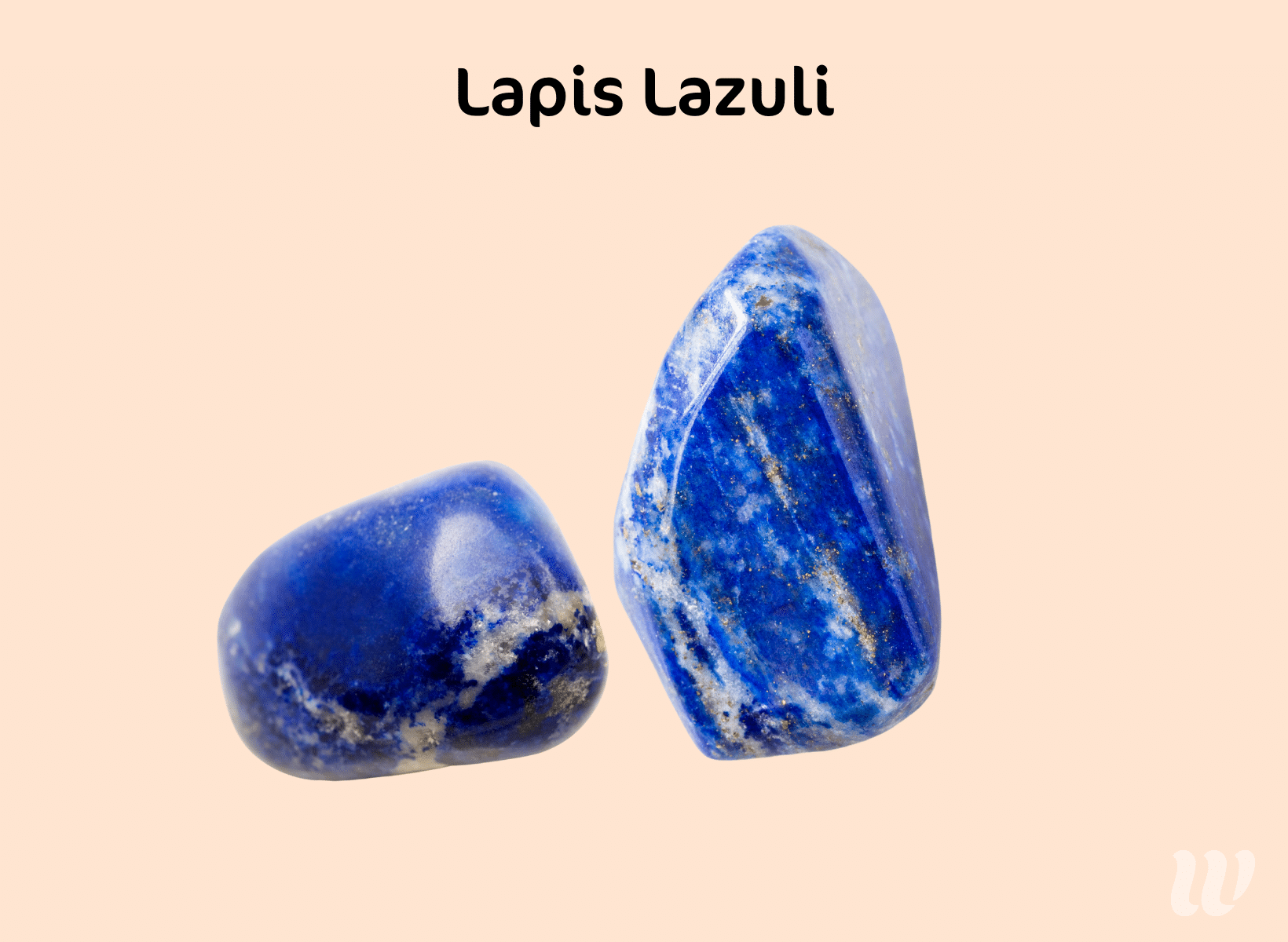 Lapis Lazuli:
Element: Air
Planet: Jupiter, Mercury
Zodiac Sign: Sagittarius, Gemini
Associations: Clear Communication, Philosophy, Conversation
This is a beautiful blue stone that is native to Afghanistan. Like many blue stones, it is associated with the air element which rules over communication.
Lapis lazuli can support you in being sure that clear, open, and honest communication is central in your relationships. It can also help you foster deep, meaningful conversations with others.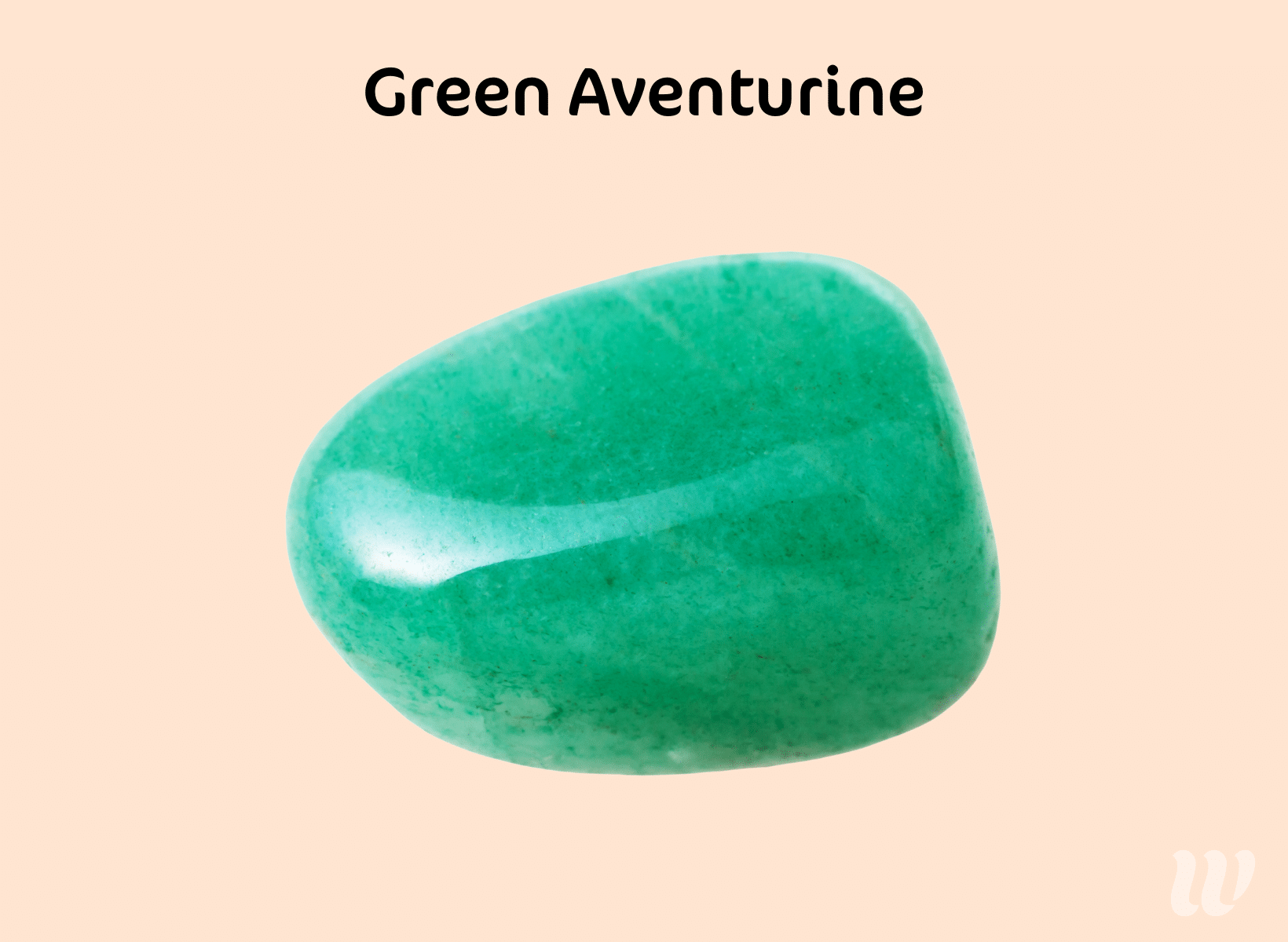 Green Aventurine:
Element: Earth
Planet: Venus
Zodiac Sign: Taurus
Associations: Health, Luck, Prosperity
Green aventurine is a vibrant, cheerful crystal that is most associated with good luck. It can help you call in health, wealth, and wellness of all kinds, including prosperous connections with others. It also has a bit of an adventurous spirit and can support you and your friends in exploring the world together.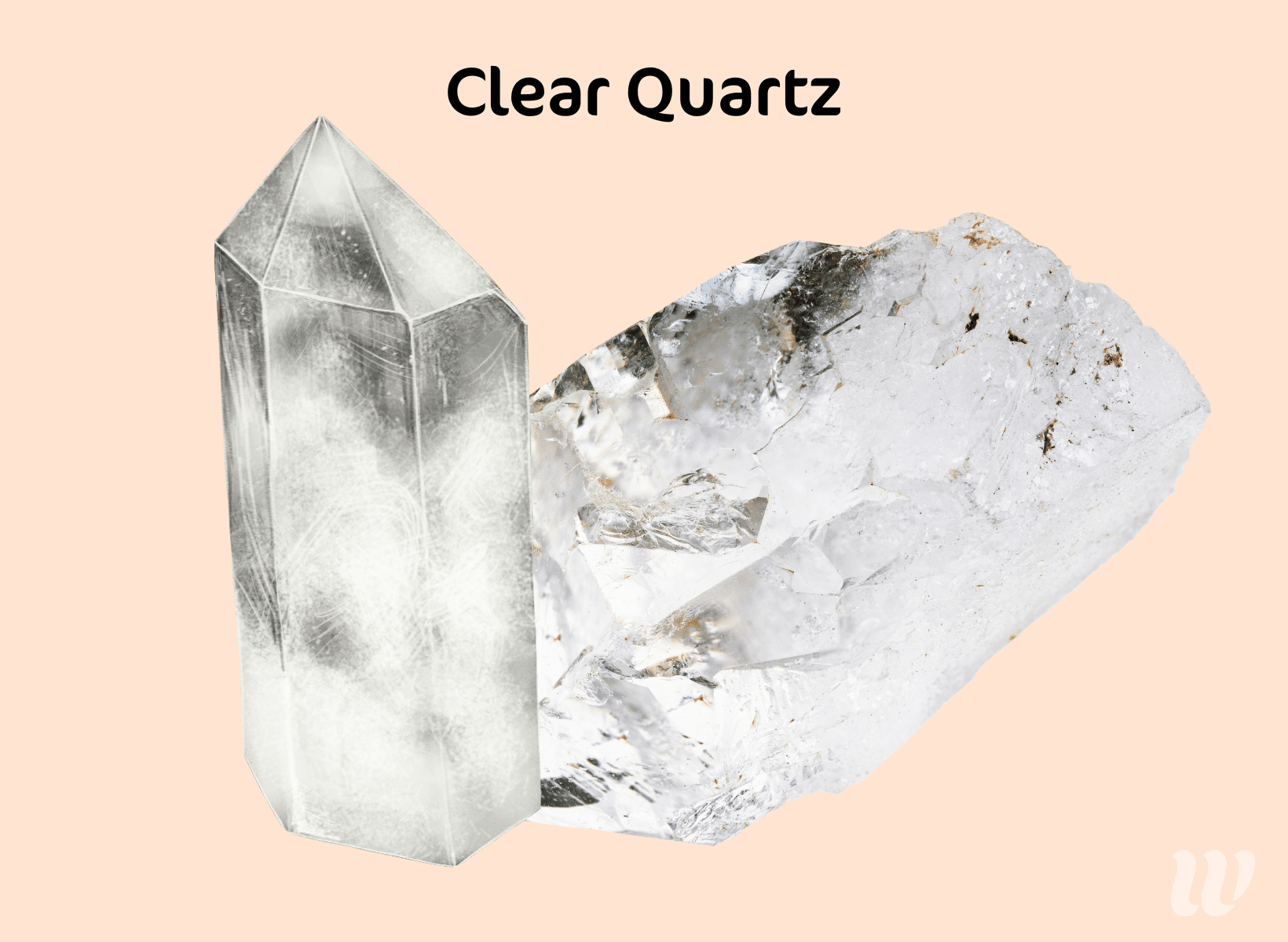 Clear Quartz:
Element: Air
Planet: Sun, Moon
Zodiac Sign: All
Associations: Lends power and healing to all things, can be charged with any intention
I would be remiss if I didn't include clear quartz in here somewhere! Clear quartz is the crystal that can stand in for any other crystal, essentially.
It can be charged with any intention and can take on the qualities that you need it to. It's also really great for amplifying energy of all kinds so you can charge it with your intention to attract aligned friendships or even to boost the connection and love with your bestie.
Crystals for Love and Healing
Of course, crystals can support you not just in attracting love and relationships with others, but also in healing your own heart and your relationship with yourself.
Self-love, self-compassion, and being gentle with yourself after heartbreak, trauma, and big emotions are essential – and sometimes difficult to manage on your own. While therapy, somatic practices, and other tools are most important when facing these feelings, crystals can be a powerful ally as well.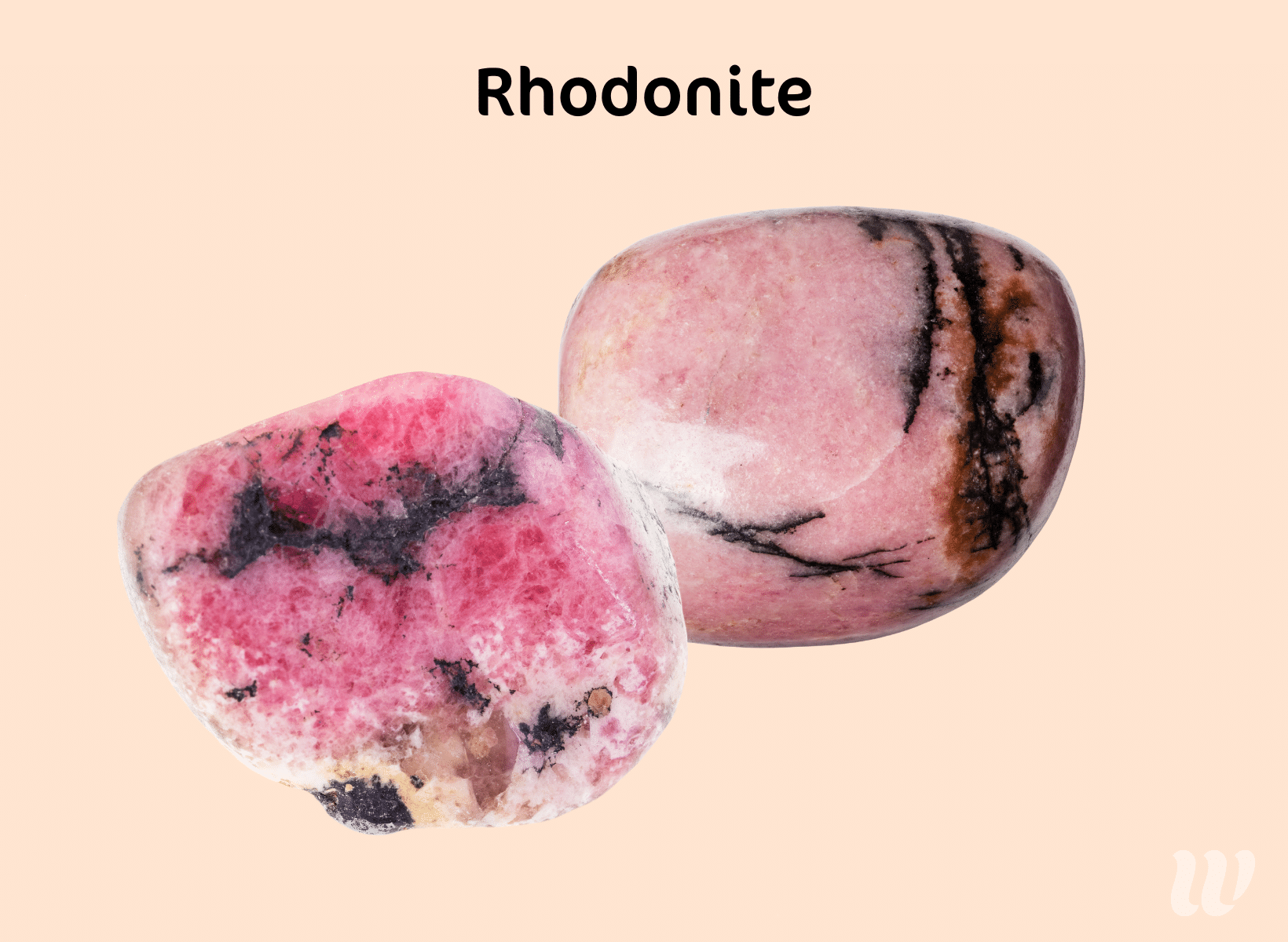 Rhodonite:
Element: Earth
Planet: Venus
Zodiac Sign: Taurus
Associations: Emotional Healing, Mending Relationships, Forgiveness
Although similar in name and color to rhodochrosite, rhodonite is a much more grounding crystal that is immensely supportive in healing the heart. It's one of the best healing crystals for love and if you want to reconcile with a lost love or to mend an existing relationship, call on this stone.
It can also be very helpful with healing a broken heart so that you can move forward or with forgiving yourself or others.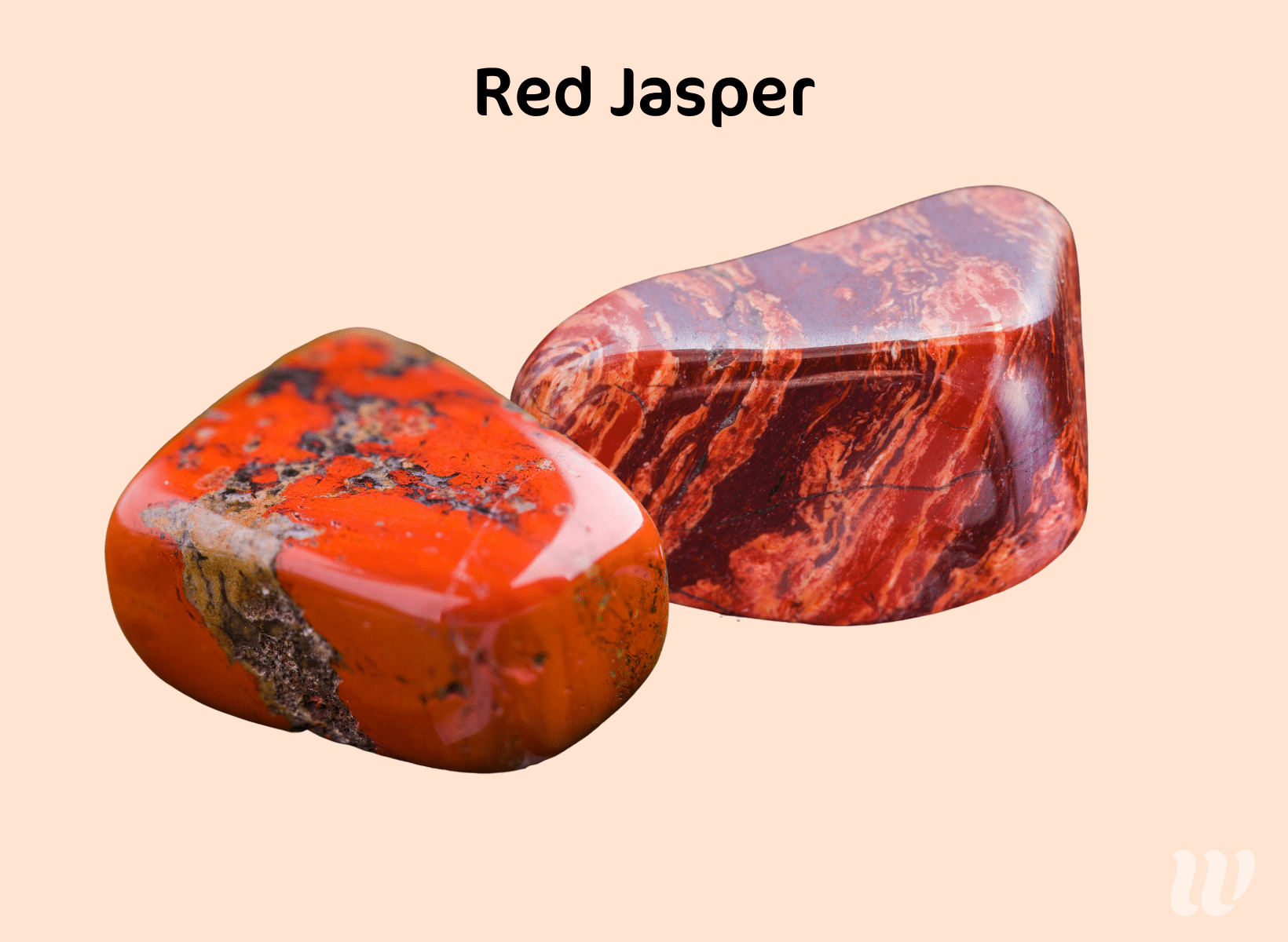 Red Jasper:
Element: Fire
Planet: Mars
Zodiac Sign: Aries
Associations: Protection, Grounding, Courage
Grounding stones can be helpful with emotional healing, but they are also crystals for love and protection. Red jasper is a great example of a stone that can help you ground your energy and protect your heart so that you can move forward confidently and courageously.
While we rely mostly on Venus-ruled crystals for love, Mars-ruled crystals are excellent for protection.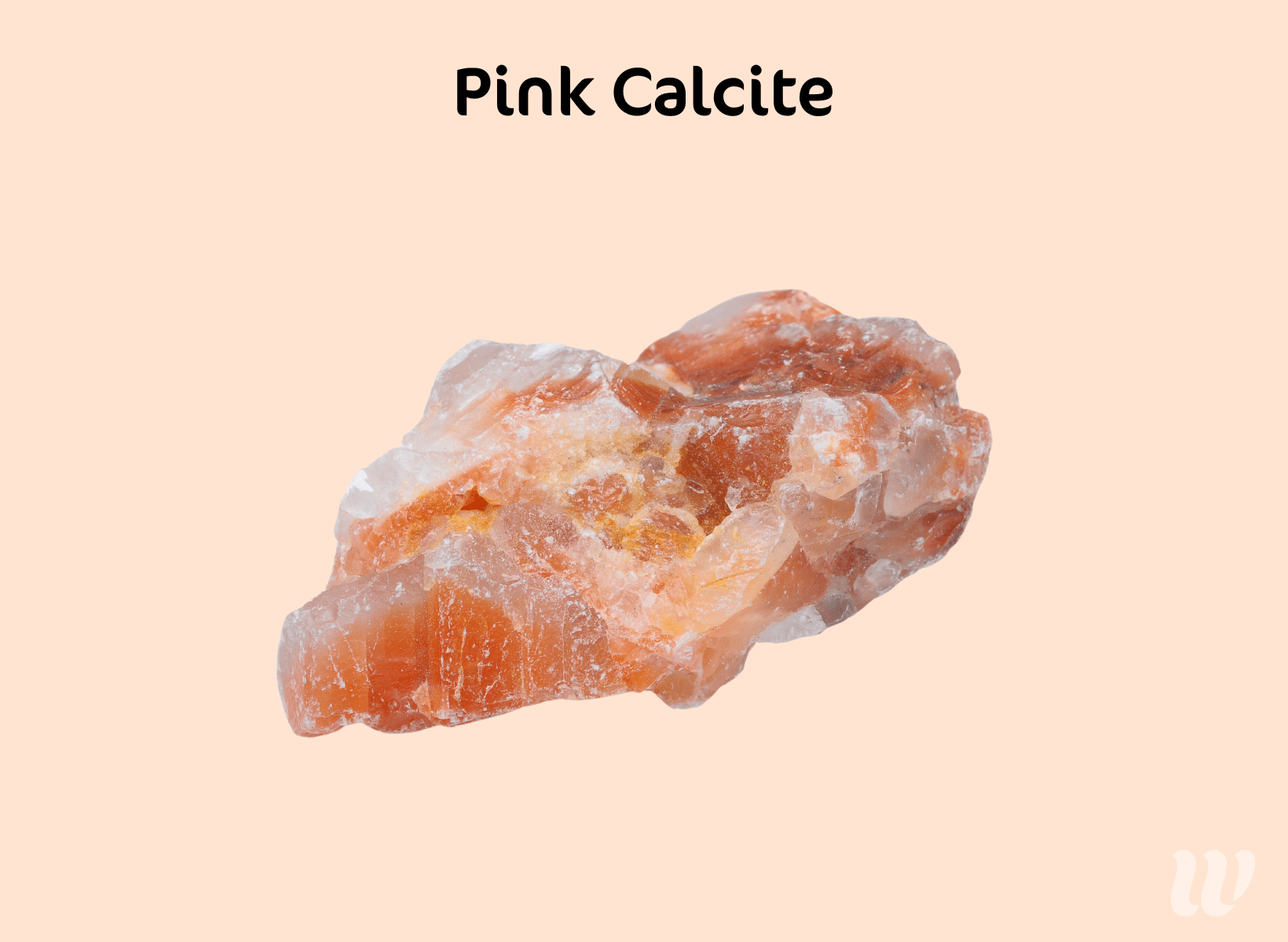 Pink Calcite:
Element: Water
Planet: Venus
Zodiac Sign: Taurus, Libra, affinity for Cancer
Associations: Compassion, Tranquility, Self-Love
Pink calcite, also known as mangano calcite, is a lovely, gentle stone that can help you reconnect with deep wells of self-love.
This sweet crystal will help you rest and recharge after big emotional waves and to have compassion for yourself as you process loss, grief, or heartbreak. Turn to this stone when you need to feel held and nurtured.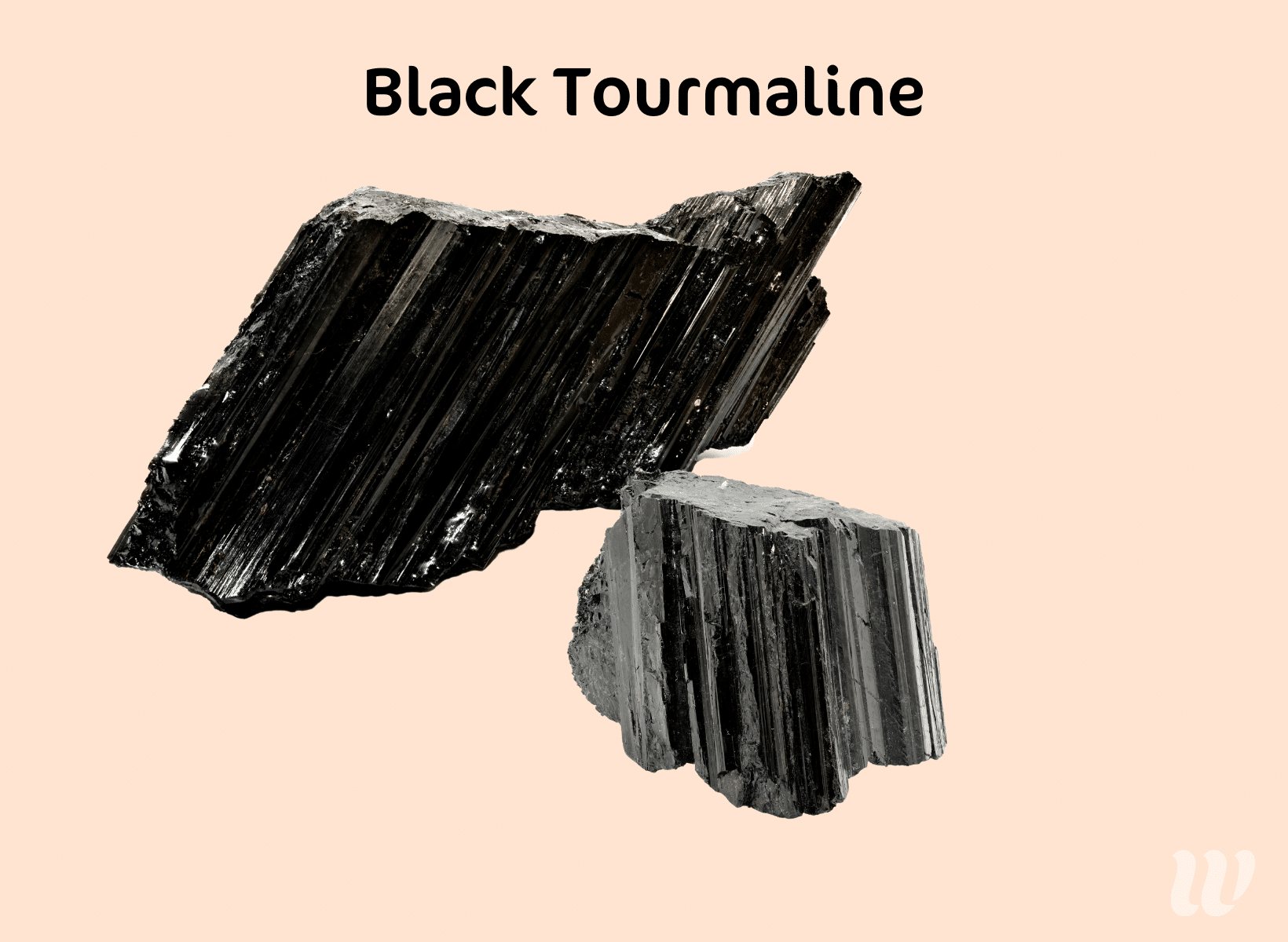 Black Tourmaline:
Element: Earth
Planet: Saturn, Pluto
Zodiac Sign: Capricorn, Scorpio
Associations: Banishing Negativity, Release
Of course, sometimes we're not looking to call in a relationship but to let one go. When it's time to release someone from your life, I recommend calling on some of the other gentle, soothing stones suggested above, but black tourmaline can also help you to let go.
This is a powerful stone for banishing negative energy from your life. This would be especially potent if you meditated with or created a crystal grid with black tourmaline in conjunction with a cord cutting ritual. By releasing one connection, you make room in your heart for new love.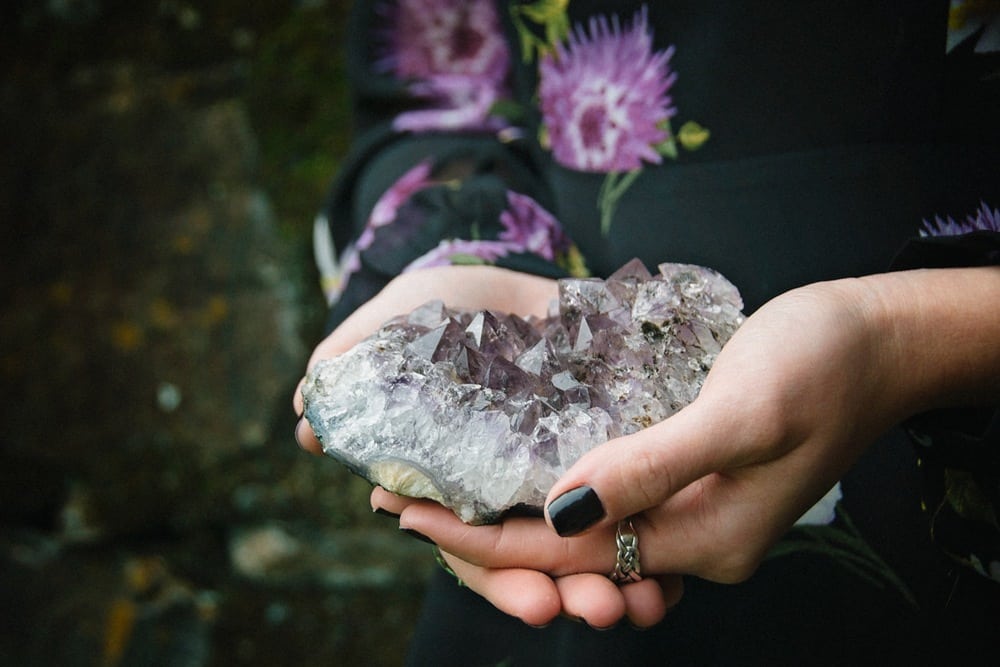 Whether you are looking to attract that crush or strengthen your already great marriage, there are so many gemstones for love in all areas of your life.
Manifesting with crystals can be very powerful but just remember: people who love themselves are always very easy to love. Check out some of our body-positive and self-love articles here to boost your confidence while you dabble in these crystals of love!