The benefit of living in Northern California is that I live smack in the center of so many wonderful wine growing regions. I can head North for Sonoma or Napa, East to Lodi, or South to the 80+ wineries in the Santa Cruz Mountains!
Since I have a lot of friends who live in the San Jose area, I frequently find myself heading to the hills to wine taste with them on sunny weekends. After my 3rd or 4th visit wine tasting in the area, it was high time I wrote a regional guide. These are the best Santa Cruz Mountain wineries for a weekend trip wine tasting!
This wine region is truly a secret gem. With Napa and Sonoma just 45 minutes North of San Francisco, most people don't even think of heading 45 minutes South of the city to the mountain wineries, which is a shame because the wineries here are beautiful and the wines themselves are award winning!
Plus, less world-wide fame equals fewer crowds and much more affordable tastings. (Skip the $40 Napa Valley wine tasting fee, you can find them for around $10 in Santa Cruz county!)
I like wine & I like not paying $40+ for 5 tiny sips of it like you find in Napa.
*If there's a little star next the winery, it means I've been here and put my personal stamp of approval on it! If there's no star, it means I heard about this place from friends who have good things to say about the location. With around 80 wineries in the area, I'm not about sending you to mediocre tasting experiences when there are options!
Ok, before we dive into my top tasting rooms, let's quickly chat where exactly this wine region is. The Santa Cruz Mountains appellation is of three counties: Santa Clara, Santa Cruz and San Mateo. It's actually pretty big!
This range starts at around Half Moon Bay and goes all the way to the edge of Gilroy. On the East to West side, it technically starts at the edge of the Cupertino/Los Gatos area and all the way to the ocean.
These mountains are, well, mountains. They aren't as big as the Sierra Nevadas, but they are a beast to drive over and the roads are VERY windy and narrow. Hwy 17 to Santa Cruz is famous for accidents because it's in the fog line, so it can be hard to see, and the road itself is incredibly windy.
Basically, it's not like Napa Valley where there is just one straight road connecting all the wineries. Here, you have to plan ahead and be extra careful when driving.
Because of that, I recommend that you wine tasting at vineyards close to each other. IE, if you are staying in Santa Cruz proper, visit all the tasting rooms there, don't try to go over the hill to the ones closer to San Jose. And vice versa. Be safe!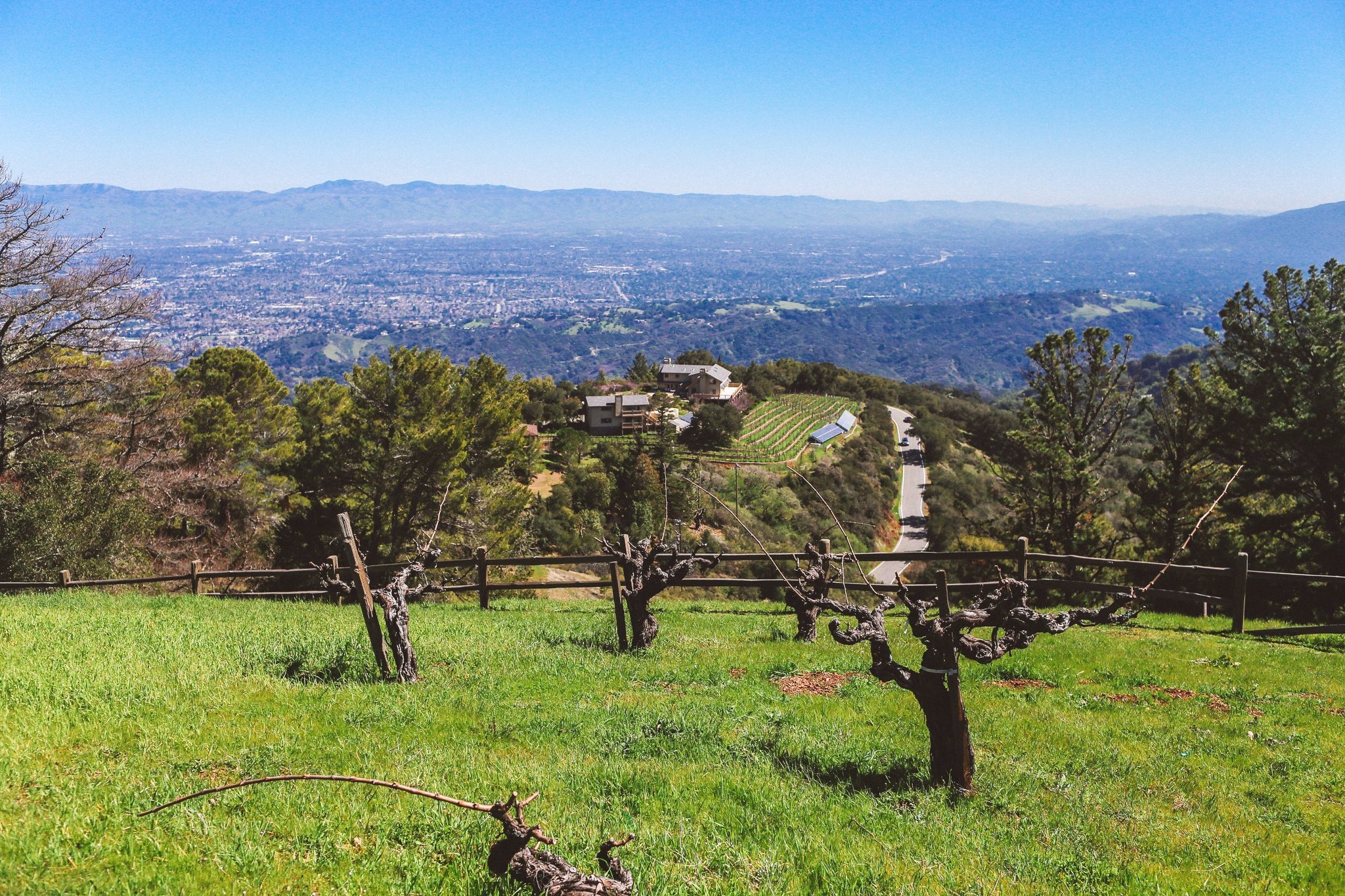 Best Santa Cruz Mountain Wineries
If you have any questions, leave a comment below or DM me on Instagram @thewhimsysoul and I'll be happy to help!
Address: 13100 Montebello Road, Cupertino
Open: 10am-4pm Daily
Price: $15 / 5 tastings
This winery is famous for their wild peacocks which, legend has it, on the property but I have yet to see them and I've been 3 times. Regardless of never seeing the peacocks, Picchetti is one of my favorite wineries in the area because it's so dang beautiful. It makes me think of my Midwest roots – I just love the chic rustic barn thing going on. I can see why it's also a popular wedding venue!
This winery is actually historic and really important to the Santa Cruz Mountain area. It's been in operation for over 100 years and they claim to have Zinfandel vines that are over 110 years old, making them some of the oldest in the country. (In fact, many of the other wineries in the region probably use a clone of this 110+ year vine, though they won't tell you that!)
What I like about wine tasting here is you get to pick from a giant list of all their varietals, so you aren't stuck tasting things you know you don't like (I'm not a fan of Chardonnay and hate when I'm forced to taste them!) They have a great Rosé, some award-winning Pinot Noirs and their Port is extra special!
Things I didn't like: I've been here a few times and I can get really busy, so I suggest visiting right when they open to avoid crowds. Also, the last time we visited, we didn't enjoy our Sommelier, who was pretty rude to all of us. Thankfully I had already been here before and knew it's not always like that, but if he was my first sommelier on my first visit, I don't think I would be eager to come back.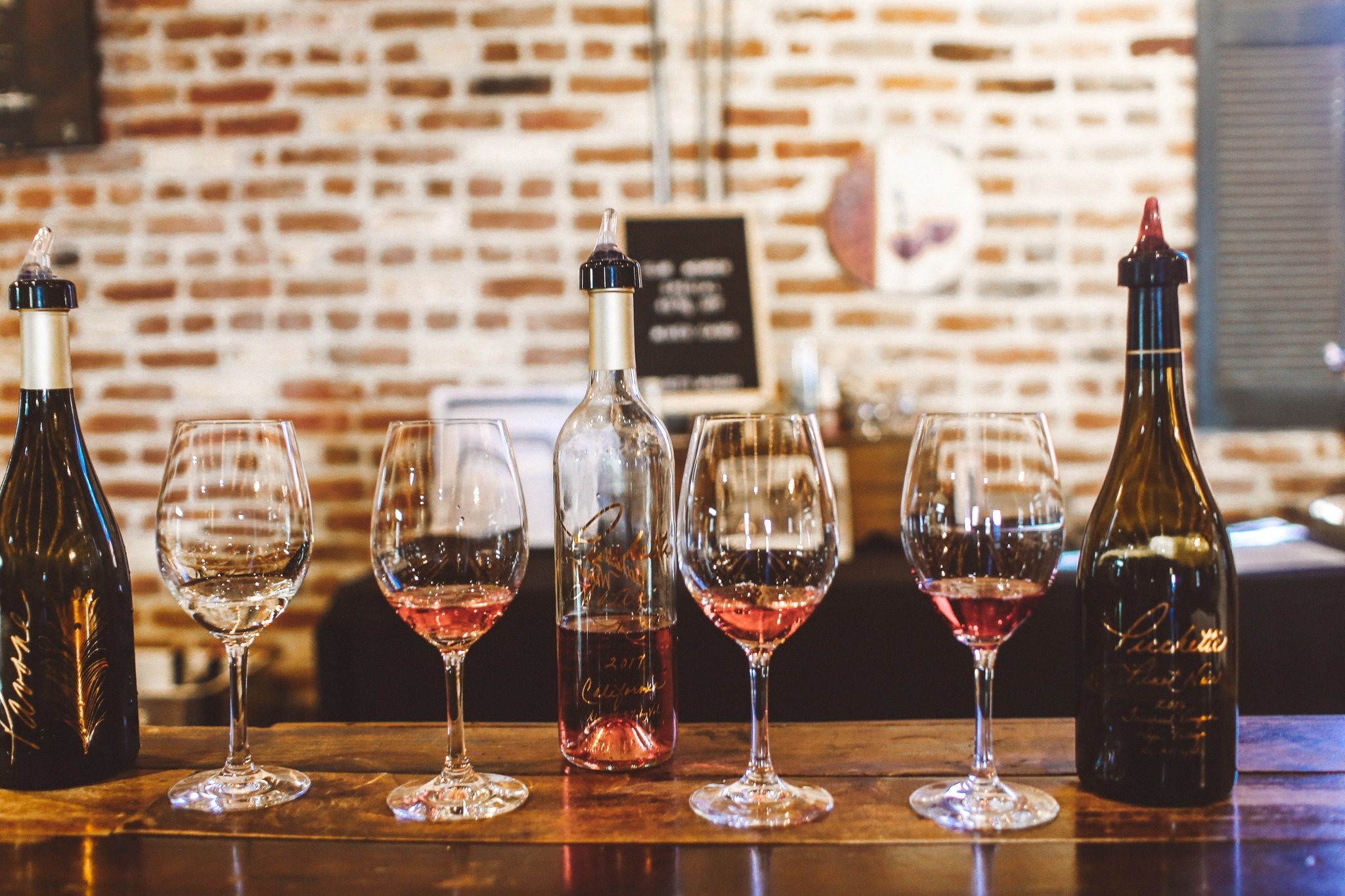 Address: 15060 Montebello Road, Cupertino
Open: By appointment only
Price: Free (tastings and tour)
This cute "mom and pop" winery is a hidden gem! Between Picchetti and the Ridge, tucked back behind rows of vineyards, is R &W Winery. The couple who own this winery are Ph.D. biochemists who take a scientific approach to winemaking, which is why their blends are always on-point.
Their tasting room has a great view of the valley below, a large outdoor patio and fun things like an oversized chess set. There's also Cosmo, the wine dog, which I loved because drinking wine and petting cute animals is always my idea of a good time.
I visited here with friends and loved the tour they give! You walk out into the vineyards, learn about the soil here, see the machines and even get to pop down into the cellar, all with a glass of wine in hand of course. Make sure to try their estate vineyard cabernet sauvignon.
Address: 17100 Montebello Road, Cupertino
Open: Saturdays + Sundays 11:00 am – 5:00 pm (private reservations by appointment only.)
Price: Starting at $10 / 4 wines
Ridge winery is probably the other most popular place to go wine tasting around the South Bay area (Picchetti is the first!) I love Ridge because of the sweeping views. You have to drive for about 20 minutes up the winding road to get to this Monte Bello estate but holy cow, you are rewarded with views of the entire South Bay. On a fogless day, you can even see San Francisco!!
Ridge has tons of outdoor seating so you can soak up the sunshine on top of the hill or gaze at the view. I recommend packing picnic things like cheeses, bread, olives, etc and having lunch at one of the picnic tables here. You may have to wait for a table if it's crowded, but it's worth it.
If you haven't tasted here before, go ahead and do one of their tasting flights if you want. But, I recommend buying a bottle or two for the table and enjoying it with your picnic!
Things I don't like: The only thing that I don't like about this place is that it's too popular – on a weekend, it gets PACKED and it can take a really long time to even get a pour, let alone find a seat. But I can't blame visitors, I love this place, too!
Address: 334–A Ingalls Street, Santa Cruz
Open: Noon – 5pm Daily (until 5:30pm on weekends.)
Price: $5 / 5 wines
If you are staying in Santa Cruz proper, the Santa Cruz Mountain Vineyard is one of the most popular tasting rooms! I haven't been personally, but I'm told their Port wine is too die for and they are known for great Pinot Noirs.
The tasting room is basic, more like a warehouse setting. (I'm told that's the allure – they care about the wine more than decor!) They're dog-friendly as well, which is another bonus. It's one of those nice local places where the sommeliers are friendly, the vibe is relaxed, the wine is good and the prices fair.
Thomas Fogarty Winery
Address: 19501 Skyline Blvd, Woodside
Open: Monday = 12pm – 4 pm. Wednesday – Sunday = 11am – 5pm. Appointment only on Tuesdays.
Price: Starting at $14 (up to $60 for the full tour.)
I saw a photo of this winery on Instagram and fell in love with the rolling hills and pink sky at sunset. Like Ridge, Thomas Fogarty Winery has a killer view of the mountains. They are known for amazing Pinot Noirs, my favorite kind of wine, along with Chardonnay and Nebbiolo, an Italian style of grape.
The great views and house make it a popular place for weddings, shows and corporate events if you are so lucky as to be invited. If not, come for a flight or better yet, one of their tours. The walking tours go through the vineyards and conclude with a tasting of 5 estate wines.
Address: 300 College Ave, Los Gatos, CA
Open: Daily 11am-5pm
Price: $20 / 4 wines
Testarossa is technically not in the Santa Cruz Mountains BUT they're pretty dang close as they are tucked within the hills outside of Los Gatos. Most people swing by here at the end of the day tasting in the hills.
This winery was founded by Jesuit Fathers, making the history and location really unique and totally worth a stop.
Testarossa is stunning. The winery building is from the 19th century and has that old-world feel. Combined with the pretty patio, tall trees to one side and flower patches to the other, their outdoor space makes for a stunning place to taste. They have more standing room inside, but it's not my favorite as it's dark and loud, so I recommend that you grab a table outside.
Each time I've been, the sommeliers have been extremely friendly and knowledgeable, which is great. If you need more history, there are tons of posters lining the walls detailing the interesting history of this wintery.
Behind the tasting area is the Wine Bar, a lively patio bar that frequently has live music. I've never eaten there, but it's on my list as it looks like so much fun!
What I don't like: It can get really crowded here late in the day. The first time I went, it was empty and we got to sit outside, which was great! The second time, we were crammed in a loud room bumping shoulders.
It's also the most expensive in the area. If you come, go on a weekday or make it your first stop to avoid crowds. Or, skip the tasting room and go to the wine bar instead!
Santa Cruz Mountain Hotels
You could do a day trip from San Francisco, but I think it's way more fun (and safer to avoid drinking and driving) to spend a night locally after a day of wine tasting. These are my two recommended local hotels!
Hotel Los Gatos is smack in the middle of Los Gatos and is an easy walk to the main street full of restaurants and bars (that is if you still have energy after wine tasting all day!) We recently stayed here and the best way to describe the vibe of this hotel is "Italy meets California" as it's hard to believe you are in the Bay Area while staying here.
Location: Los Gatos
Type: Luxury
Good for: Couples, groups
I adore the courtyard in this hotel, which is filled with string lights, patio chairs, a beautiful (and refreshing pool) and fountains with pretty tile work. If you're really looking to relax, grab a spa treatment onsite, or book a dinner at Dio Deka, the on-site Michelin Star restaurant, for dinner.
I'm sure all the rooms are great, but I really enjoyed having one on the second floor facing the courtyard. My husband and I found ourselves on the patio after dinner sharing a bottle of wine and people watching.

OMGeee there's a treehouse you sleep in somewhere in the Santa Cruz Mountains!!! I found this Airbnb while hunting for unique Airbnbs in Northern California and booked ourselves a stay there a night last summer.
Location: Loma Prieta
Type: Airbnb
Good for: Couples
It's on the property of the cutest couple, who will probably take you on a tour of the vineyards when you check in. The tent is heated, which is needed as this area gets tons of fog in the evenings (aka it gets cold!) but on clear days, I'm told you can see Santa Cruz.
They provide you with muffins and coffee for breakfast, and there are outlets (this isn't camping!) You can learn more about our stay in this blog post. But basically, it was SO fun to pretend like we're kids and sleep 20 feet off the ground in a treehouse!
Book with THIS link for $40 off your stay!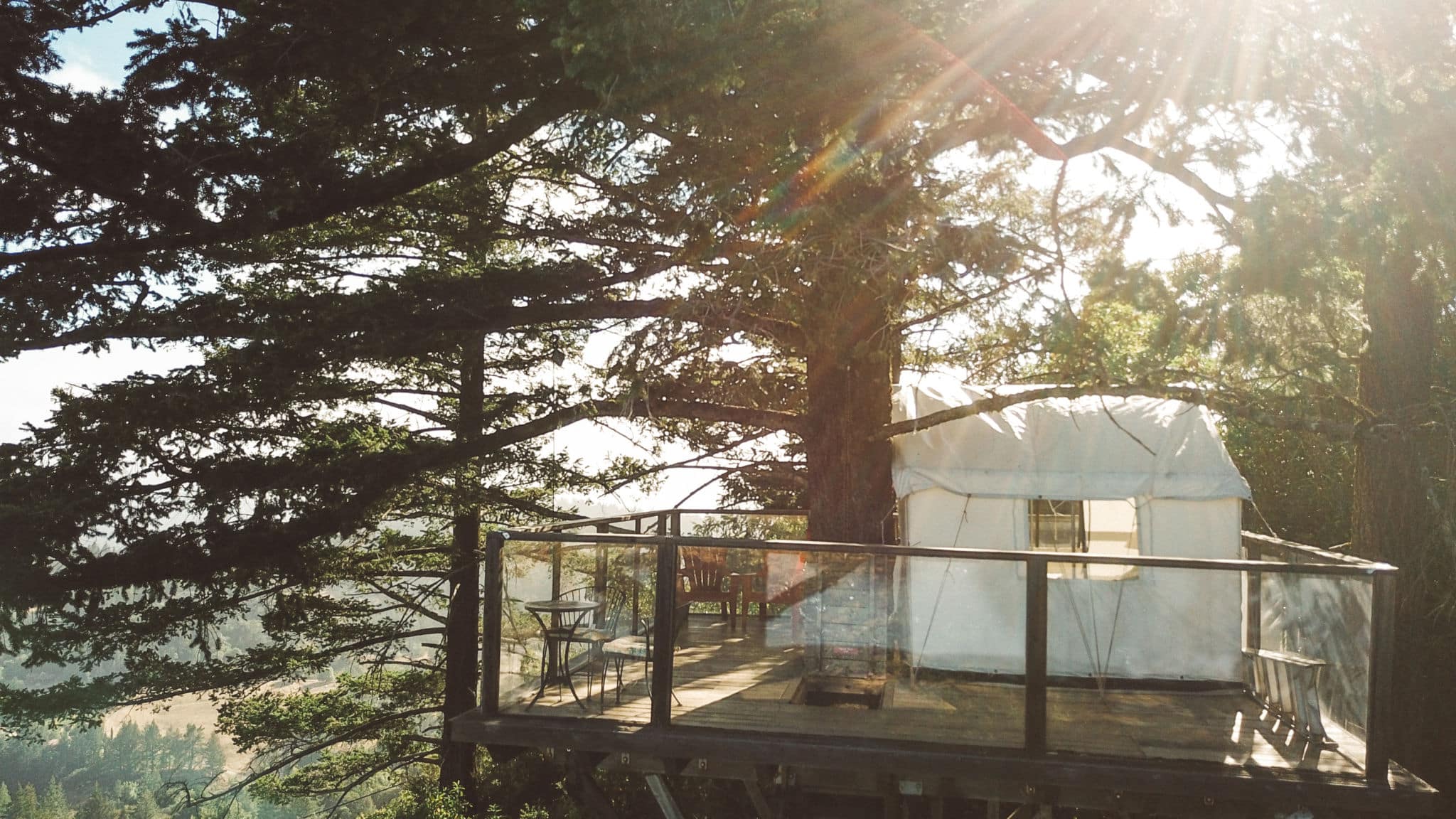 A Packing Guide for Wine Tasting In Santa Cruz Mountains
You'll have to adjust what you are wearing and bringing based on where in the mountains you are tasting. The top of the mountains and down to the coast can be foggy and chilly, while the ones on Montebello Road and in Los Gatos will probably be hot and sunny.
I also love wearing flats or really comfy heels when wine tasting here, as there are steps and inclines at almost every single tasting room. It's handy to bring a picnic basket for lunch if you have one. Don't forget the sunscreen and jacket for the afternoon in case the fog rolls in!




Find a Santa Cruz wineries map here. Other wineries that came up while I was researching was Mount Eden Vineyards (appointment only), MJA Vineyards and Mountain Winery (specifically to catch a show or have dinner!)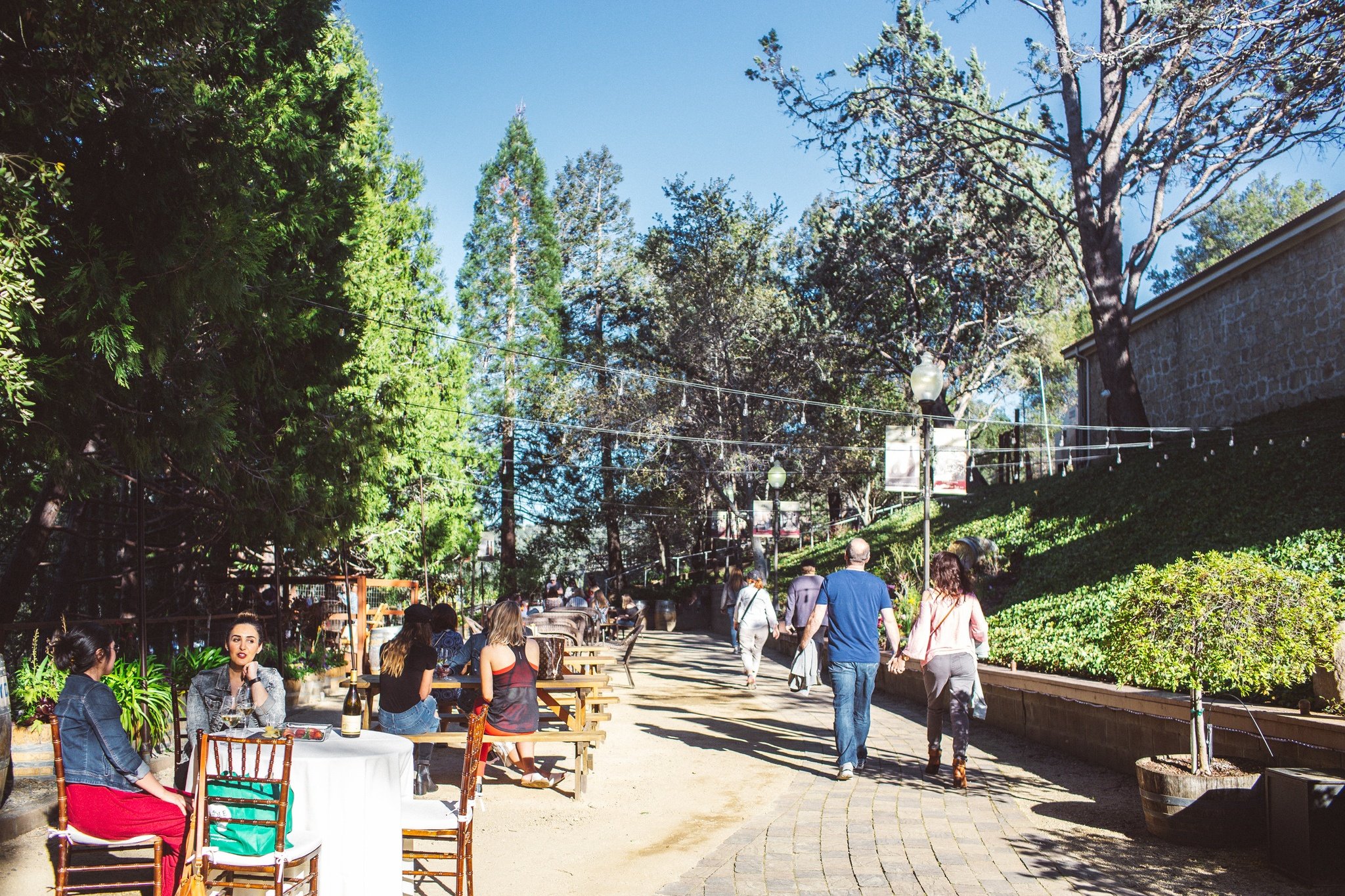 I hope this helps you plan our trip to the Santa Cruz Mountains wine region! I always have a fun time visiting this area and love wine tasting here. Santa Cruz wines are so tasty and varied due to the large geographical area of the region.
If you're a huge wine nerd, you'll love visiting. Or, if you are just looking for a fun weekend wine tasting in the San Jose area with the girls, that's cool too. California wine is simply the best.
If you have any questions, leave a comment below or DM me on Instagram @thewhimsysoul and I'll be happy to help! Or, if you know of other great Santa Cruz Mountains wineries that deserve to be on this list, tell me below!