One evening I was browsing unique Airbnb's in the Bay Area and I stumbled upon this treehouse in the middle of a vineyard. Let me repeat that: a treehouse. In a vineyard!! We booked a night in July asap for this whimsical escape in the Santa Cruz Mountains. 
Pstt – use THIS link to sign up for Airbnb and earn $40 off your first stay!
Childhood dreams really do come true. This treehouse Airbnb is a legit treehouse. It has a ladder to climb up and a pulley system to help you haul up your bags. Little Kara would have lost her shit over how cool this place is. The treehouse has modern touches adults require, like a comfy bed, outlets, a heater and wifi.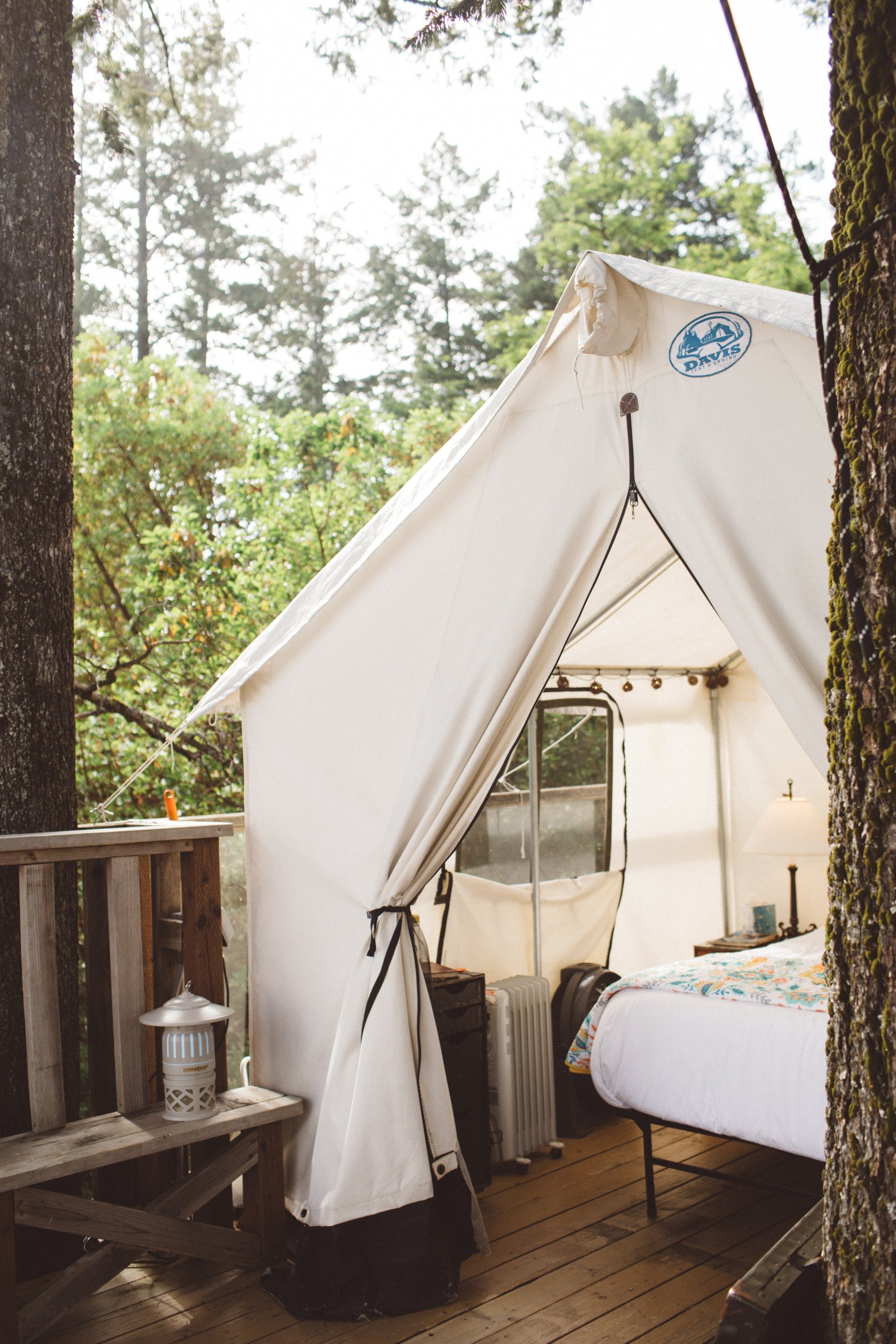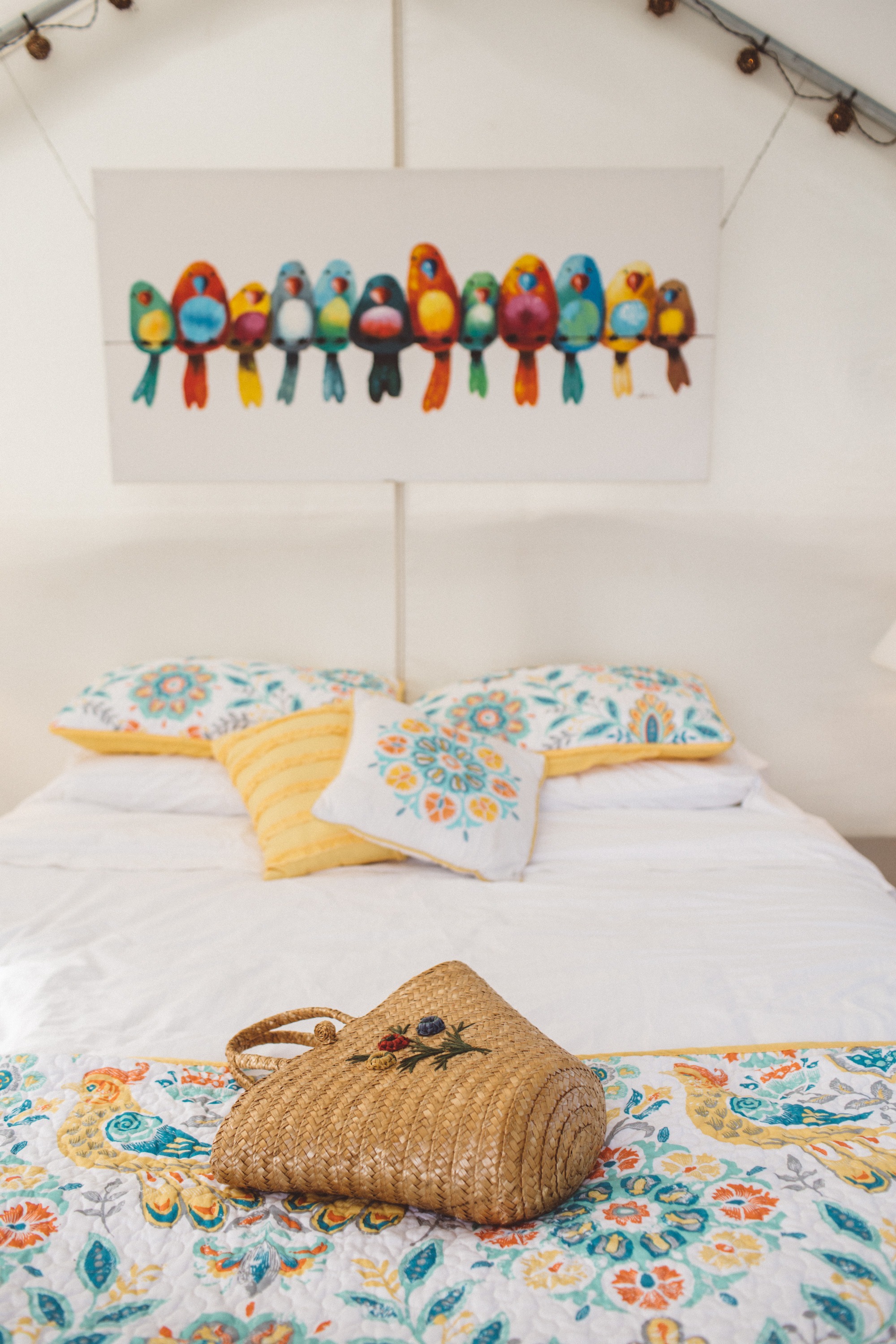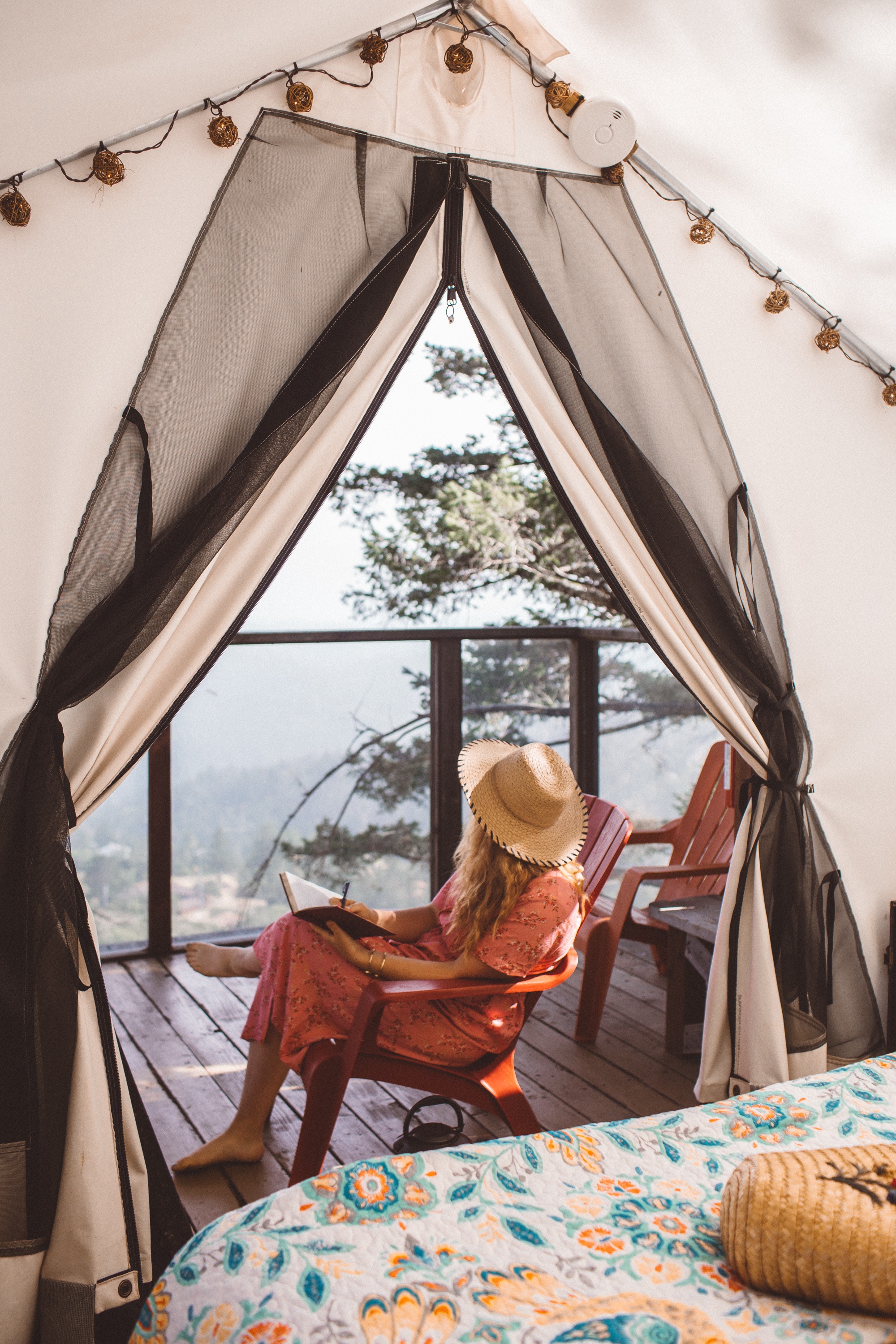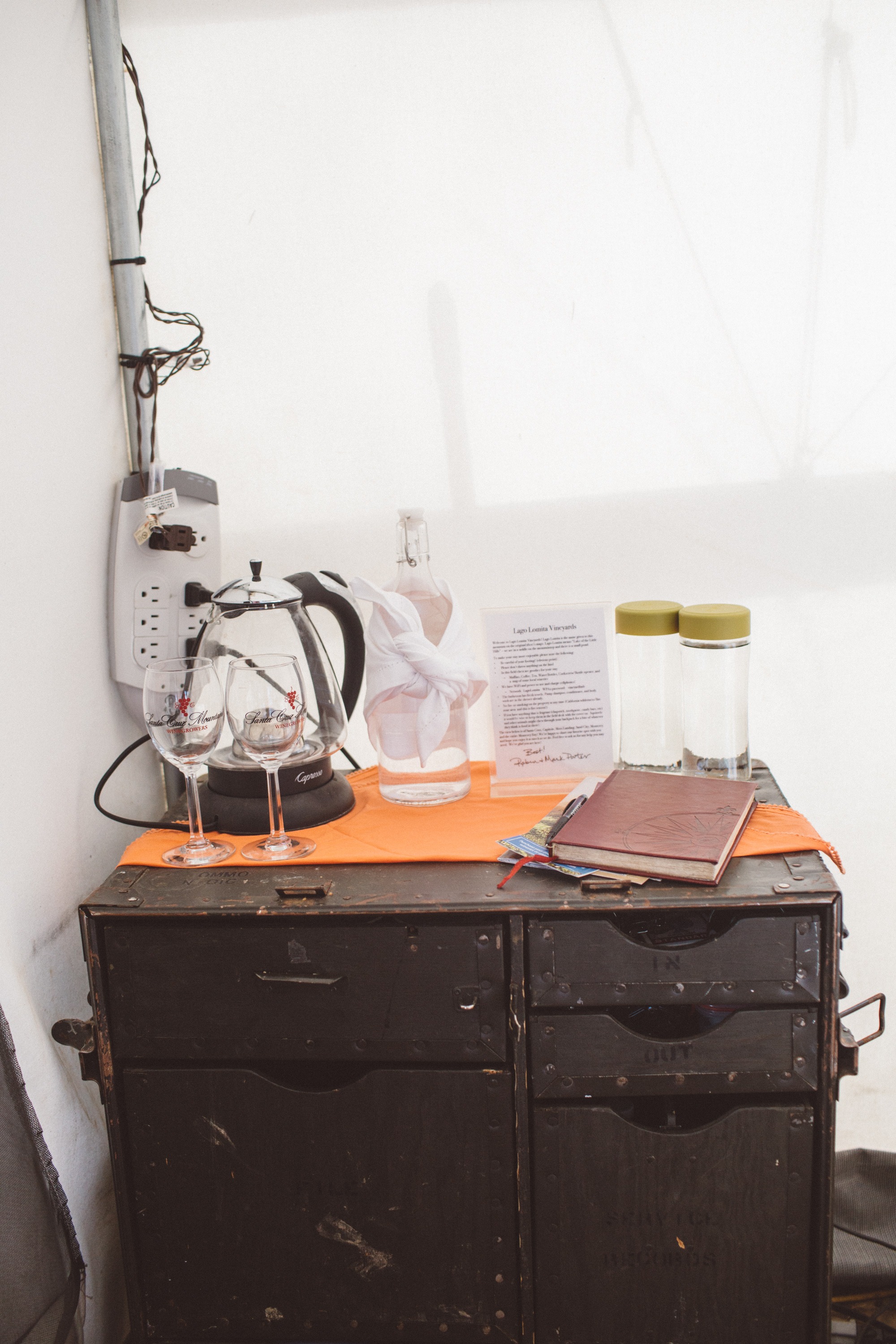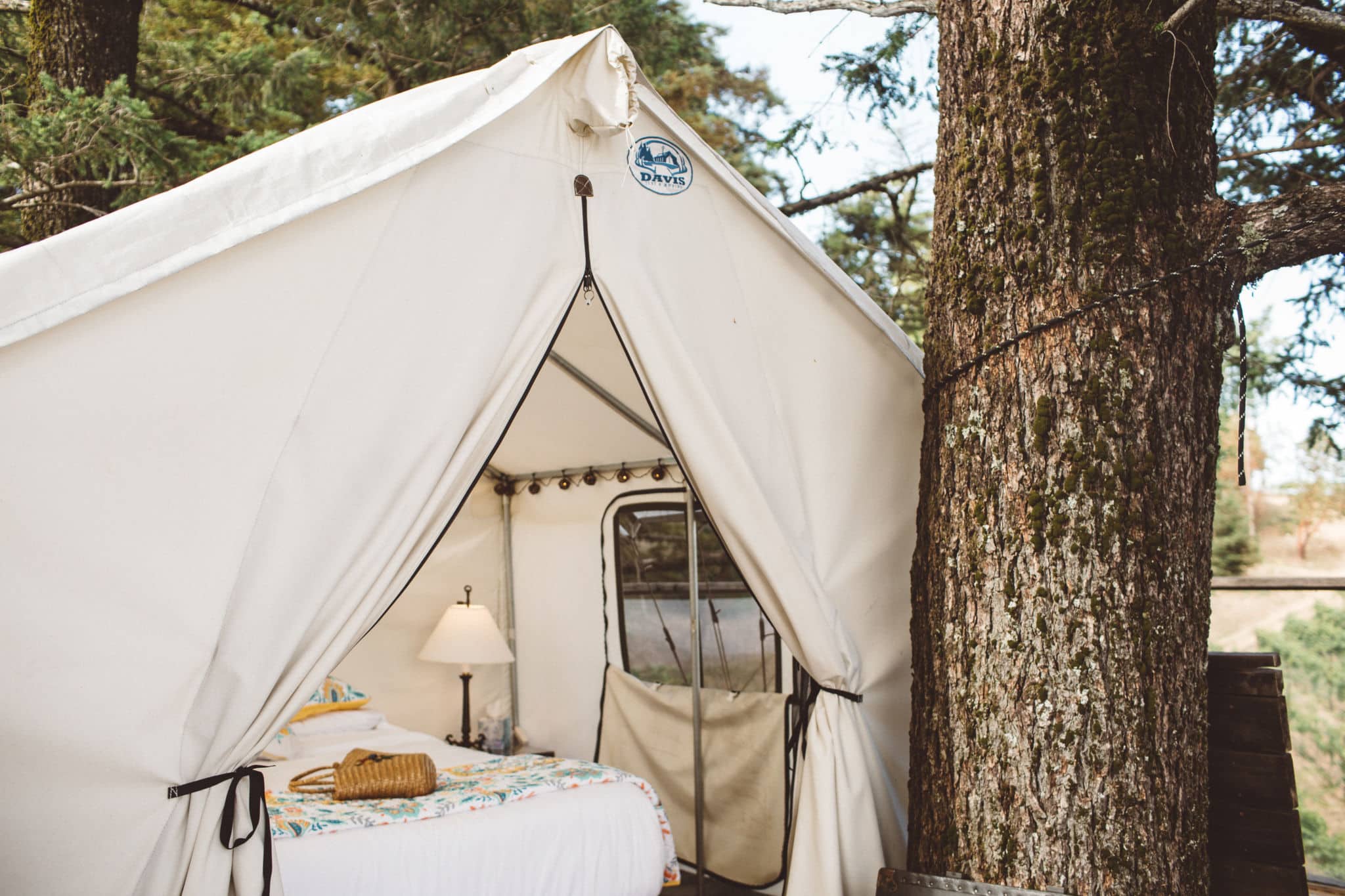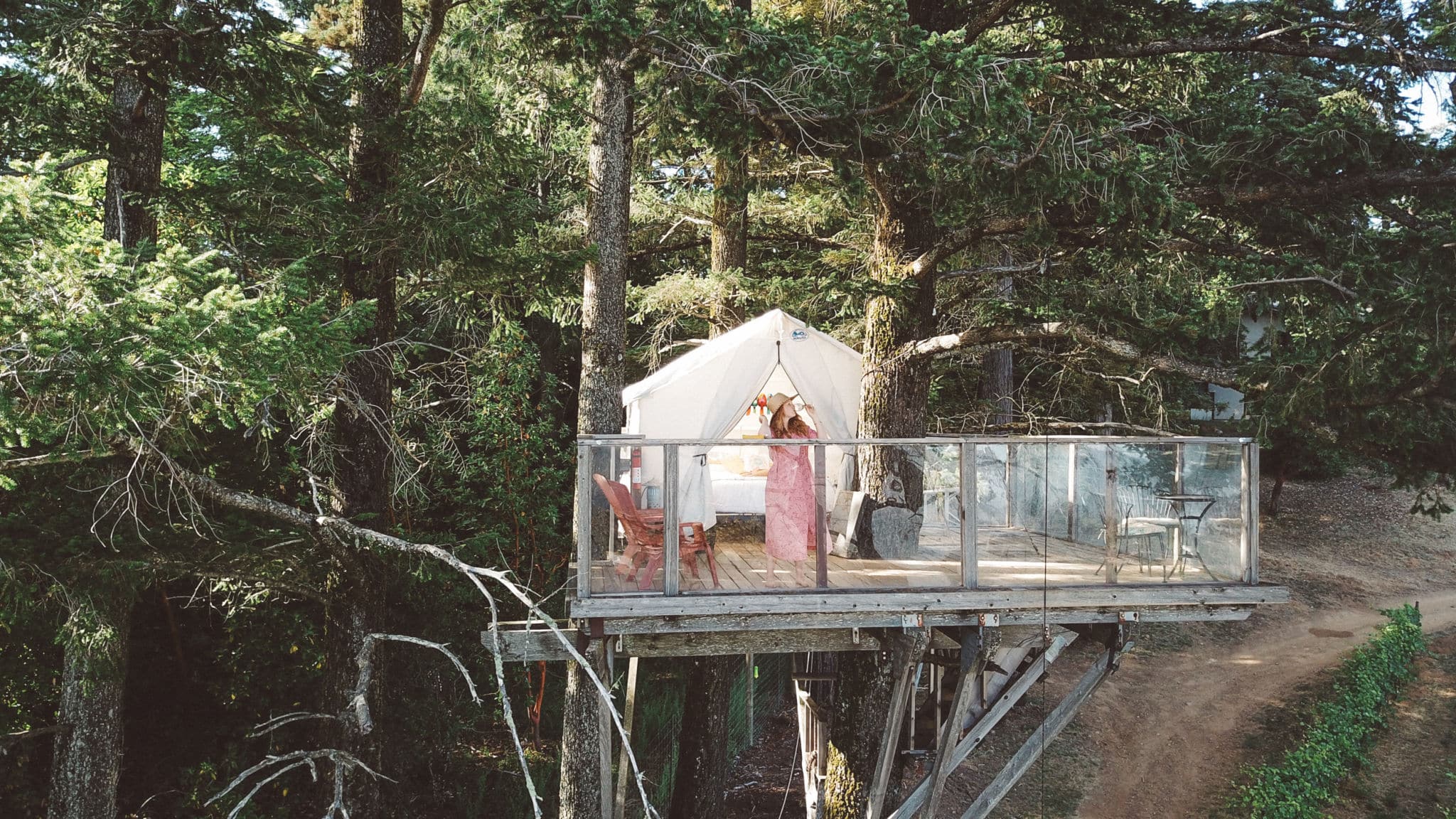 We drove down from San Francisco to the Cambell area and started wine tasting a bit before our 4pm check-in time. If you aren't familiar with the area, the Santa Cruz Mountains is a large wine region and has a lot of cute wineries dotting the mountain range. If you are coming to wine taste, we recommend building in a few extra hours before check-in to do so. Once you're in the treehouse, you won't want to leave!
The actual treehouse has a great view of the region. It sits on the corner of a vineyard, on top of a hill. On a clear day, you can see all the way down to Capitola Beach!!! We fell in love with how the light filters in through the trees. The couple who owns the property are incredibly kind and welcoming. One of them probably will take you on a ride around the vineyards when you check in, and they welcome you to explore any part of the vineyard you want. Usually, when we wine taste, wineries don't let you wander the fields, so it was really nice being able to walk among the vines.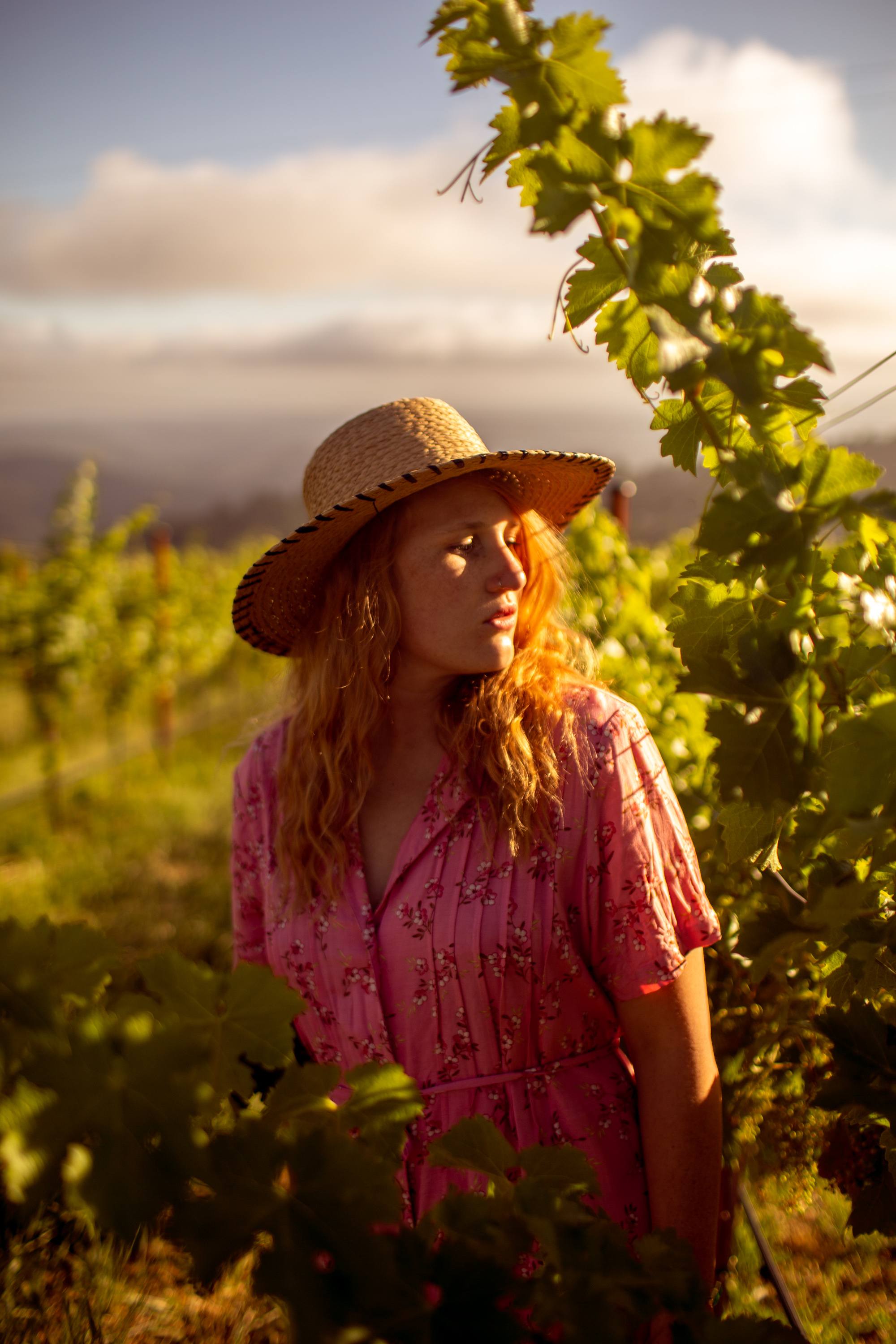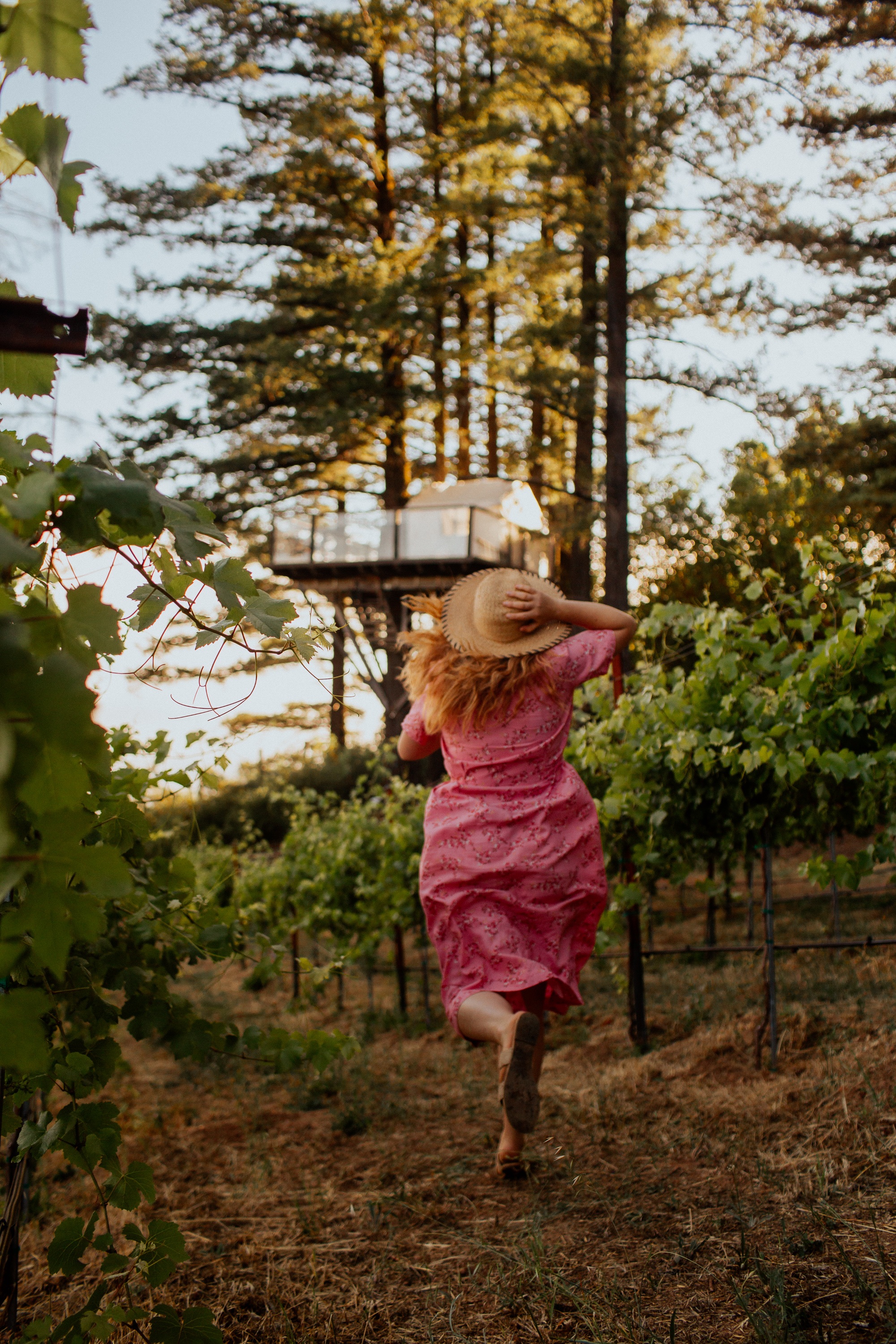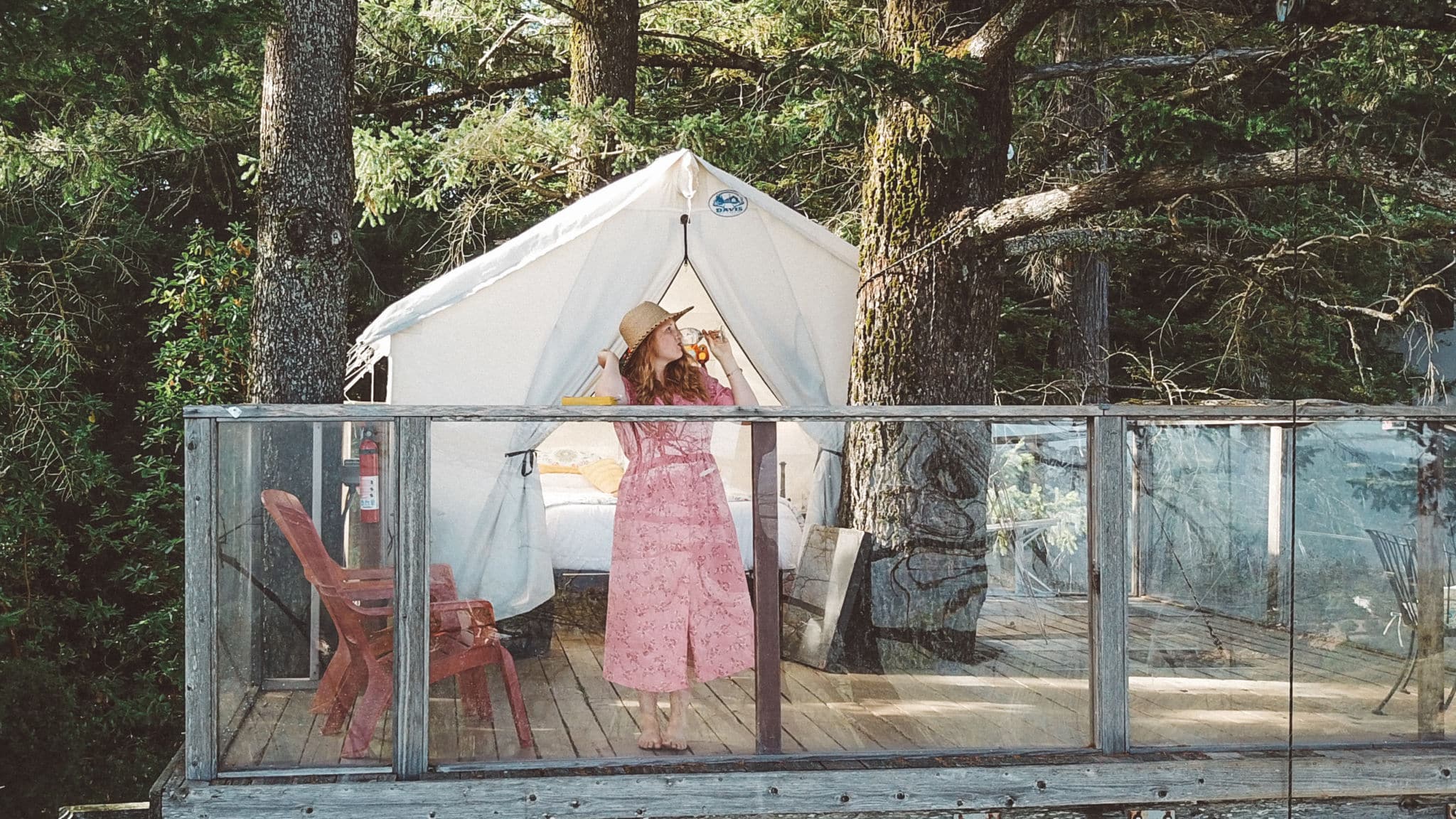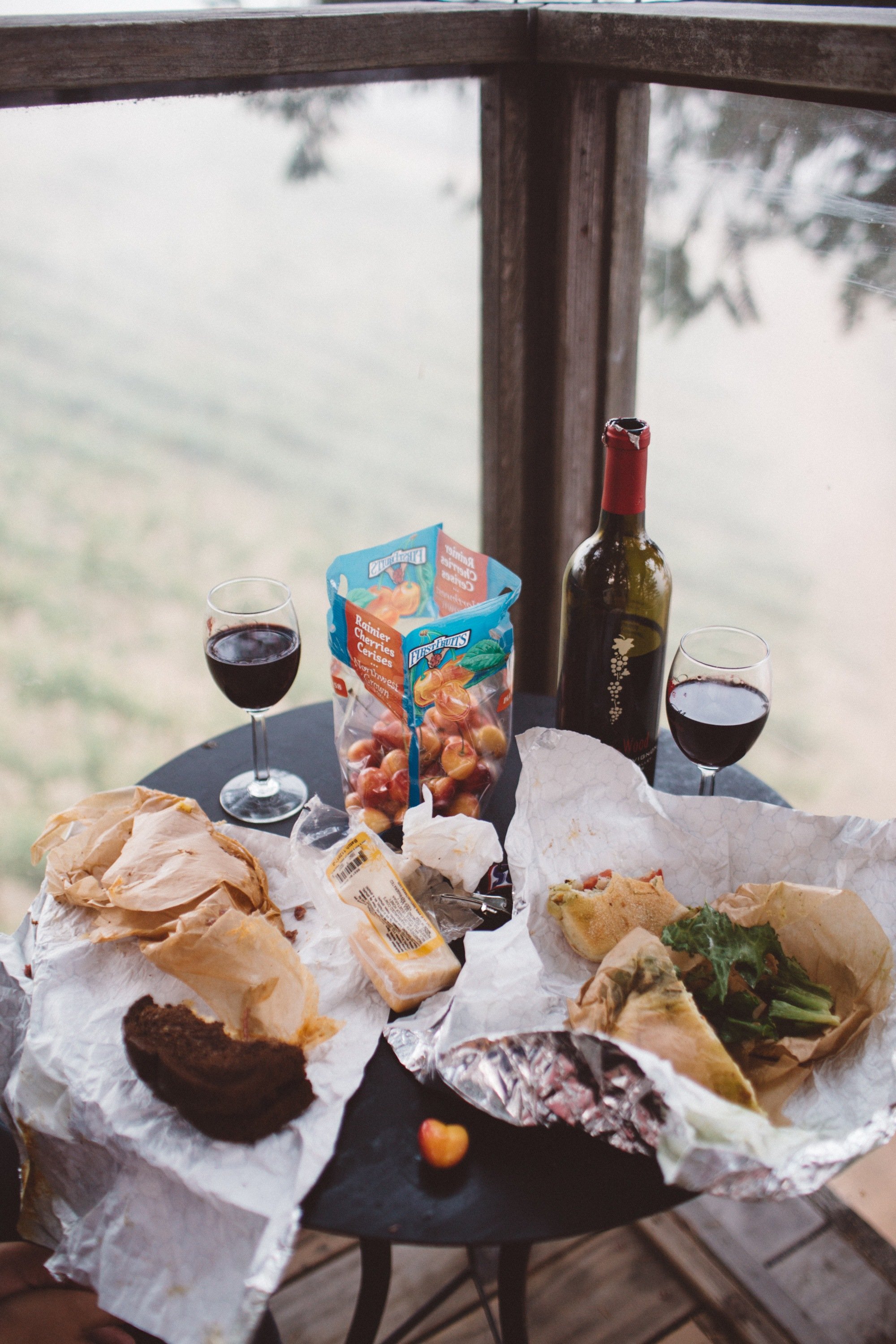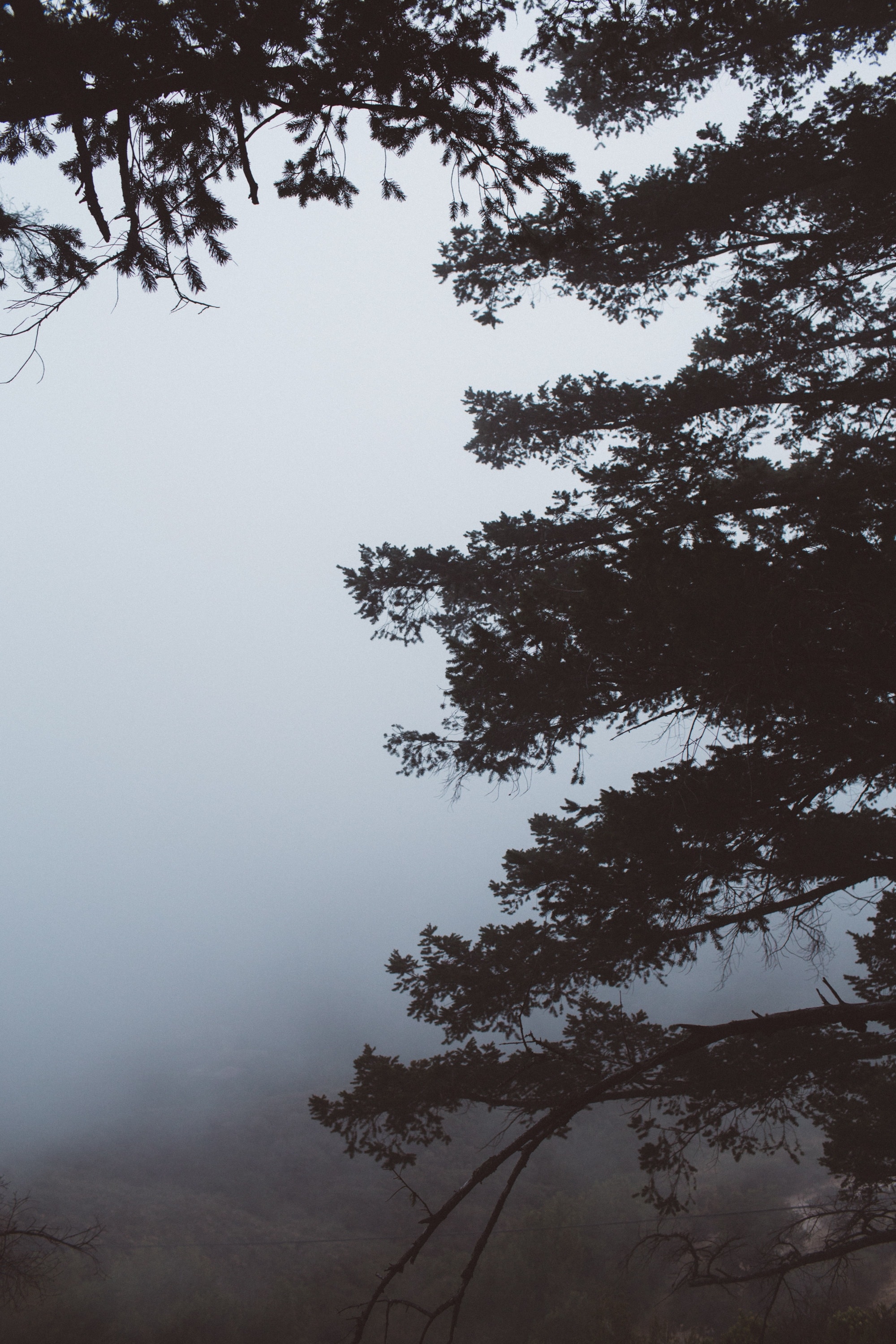 At night, the fog rolled in really thick, so thick we couldn't even see the bottom of the tree trunk from the treehouse! It was so cool waking up in an actual cloud. The Airbnb comes with two muffins, mugs, a kettle to boil water and instant coffee, so there is no reason to leave for breakfast. We woke up around 8am and spent the next 3 hours just watching the fog burn out, drinking coffee and listening to an audiobook.
Book the treehouse Airbnb HERE.
Use THIS link for $40 off your first Airbnb stay!