Do you know what I miss about going to college in Minneapolis? (Spoiler alert, it wasn't the freezing winters!) I loved how bike-friendly Minneapolis is. I biked everywhere in college, but when it came time to move out to San Francisco four years ago, we didn't have room to pack my bike. We also don't have any space to store bikes in our tiny apartment, but thankfully there's a lil ole thing called Uber JUMP, an easy way to rent bikes when and where you need them. Last week, Robin and I called an uberPOOL from our place, headed towards the Golden Gate Bridge and went for a bike ride along Crissy Field with Uber JUMP bike.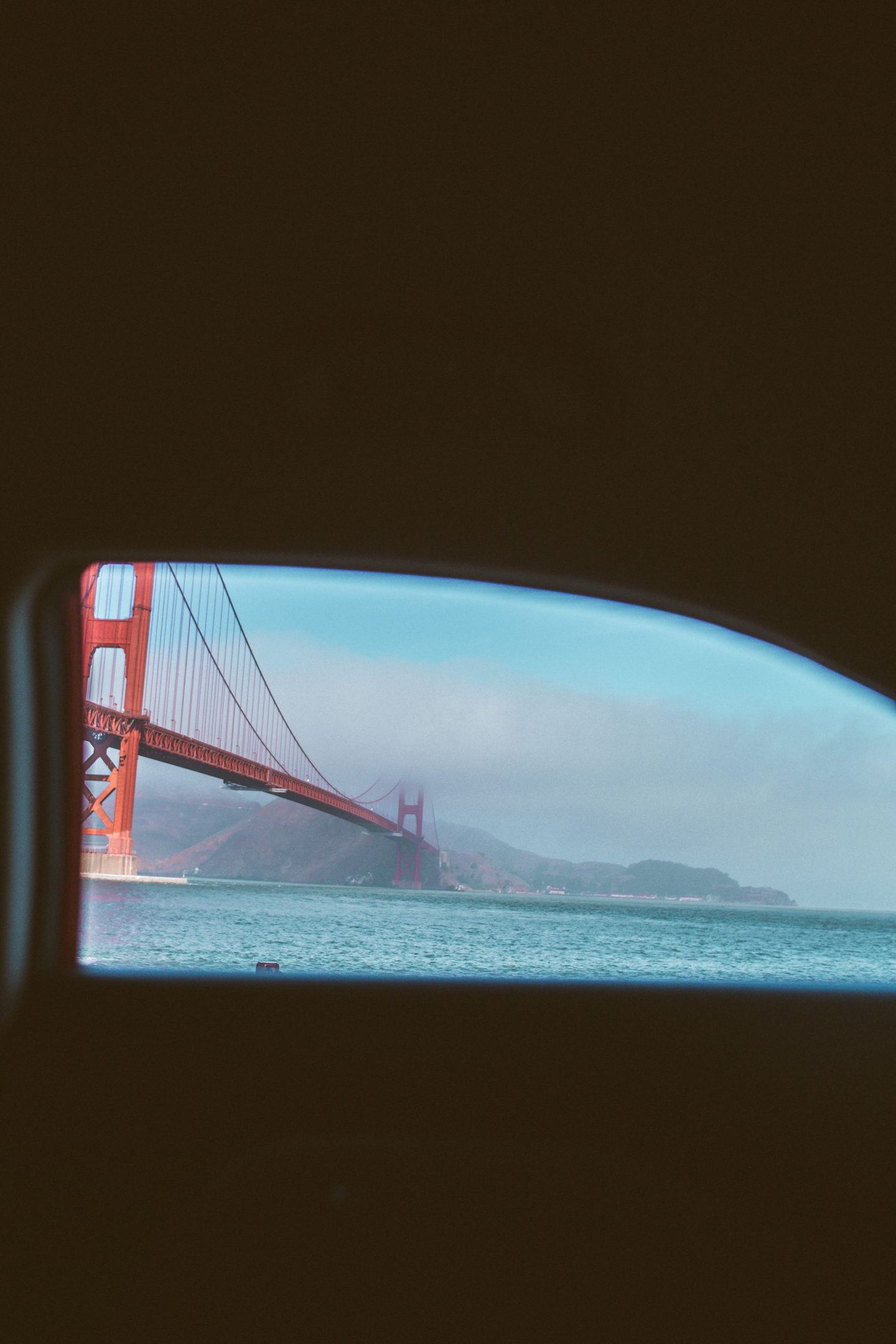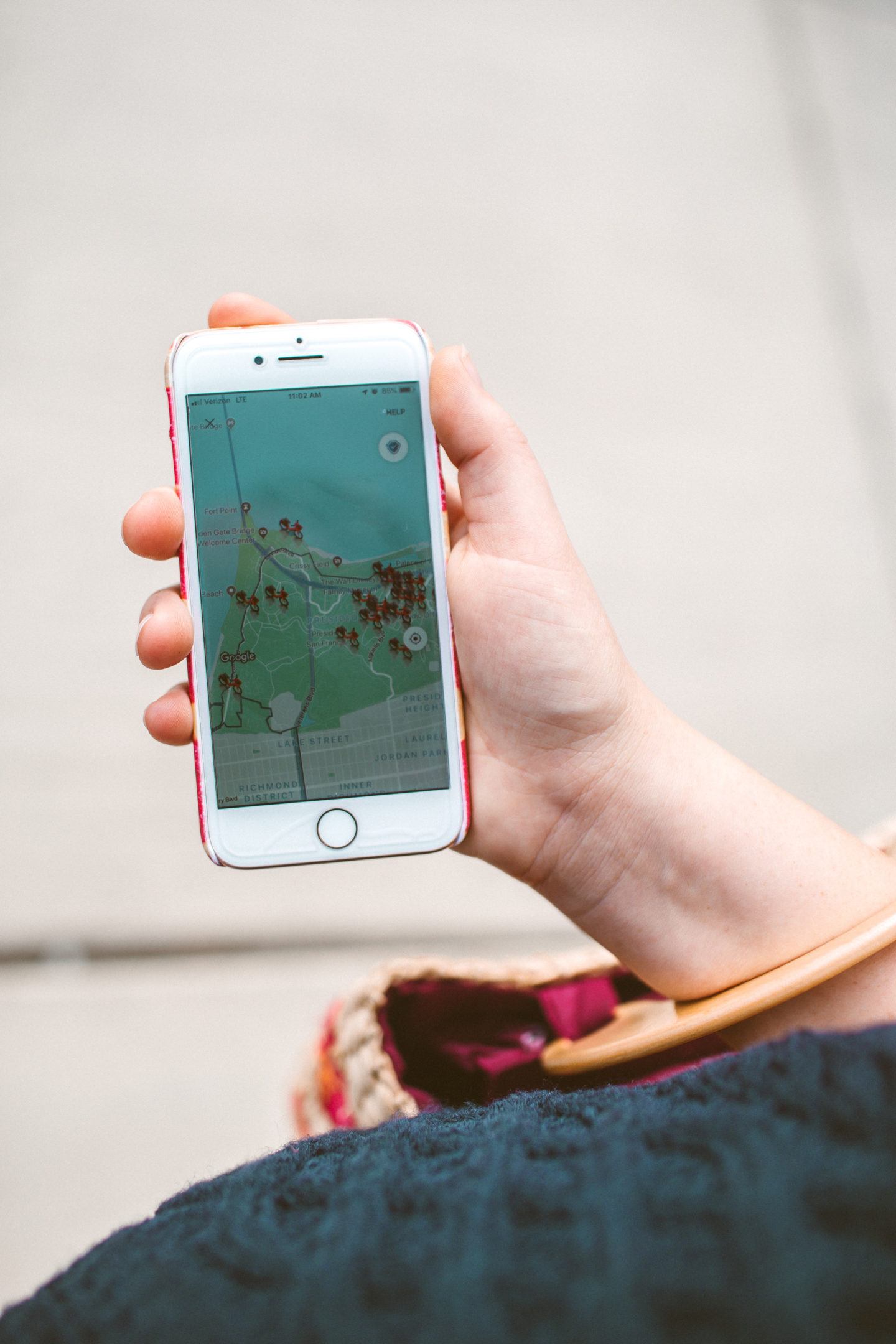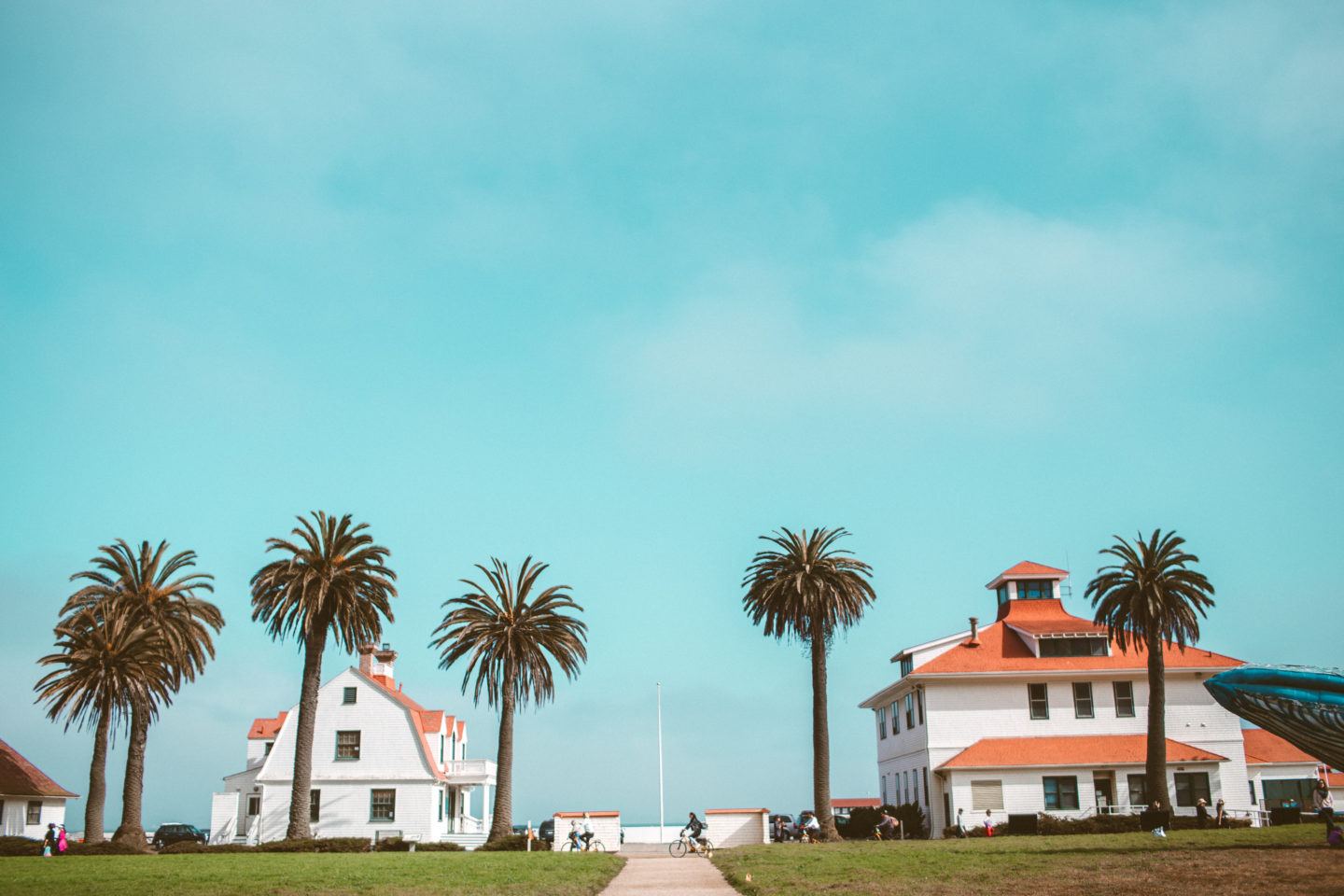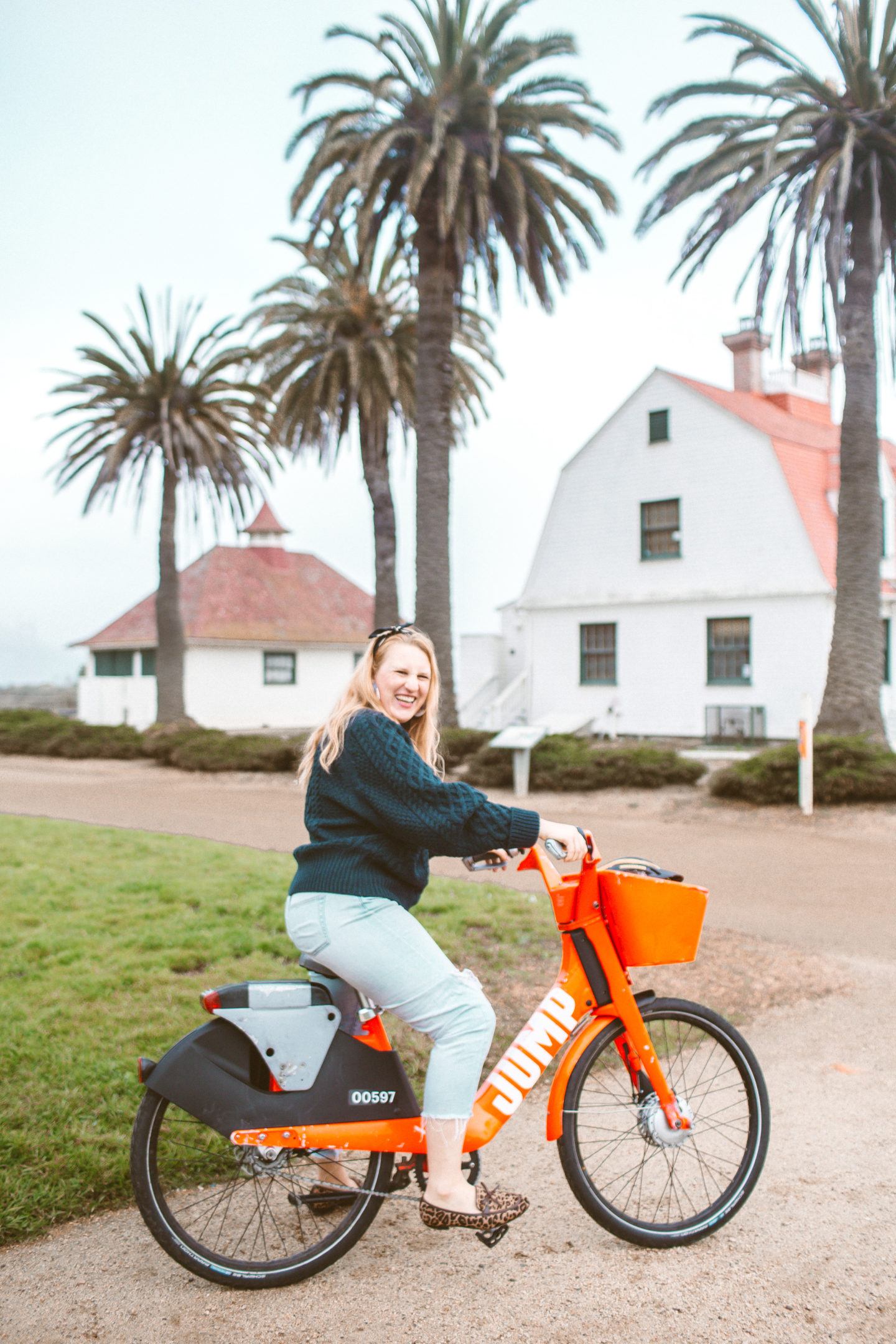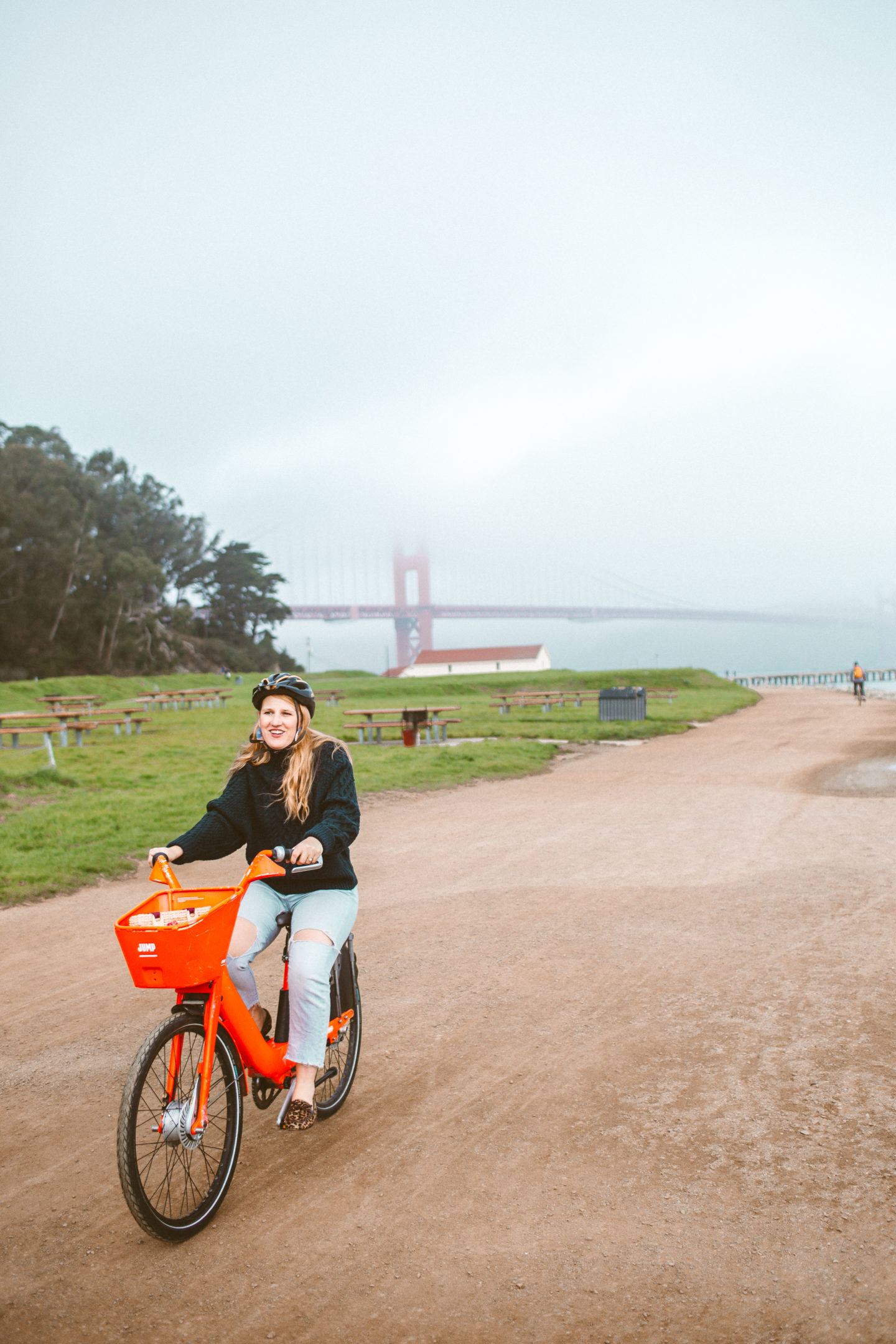 What Robin and I really loved about Uber is their flexibility around transportation. Need to transport yourself across town? They got that covered, in multiple ways. You can rent bikes and now they even offer car rental services available right through the app for when you need a ride that does the distance. They've really done a great job at opening the doors for all sort of use cases and helping people like us do things we love easily, like exploring our favorite city!
In case you're new here, adventure is our passion. We love exploring not only the world but all the corners of San Francisco. It's a 7×7 city that packs in so many hidden gems! Crissy Field has the best view of the Bay, hands down. It's a long park that you can walk if you want, but it's a long one and I think the best way to see the views is to bike!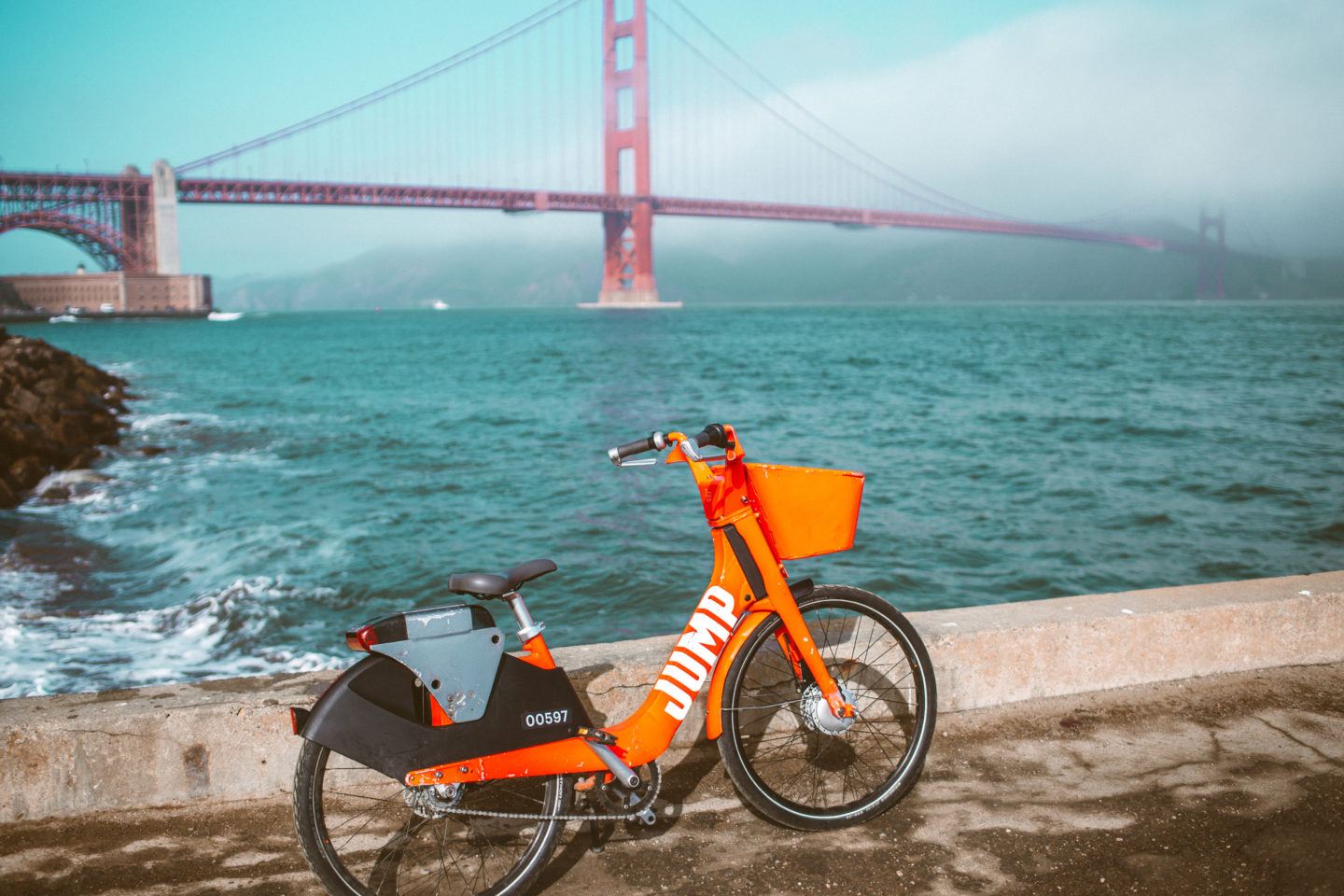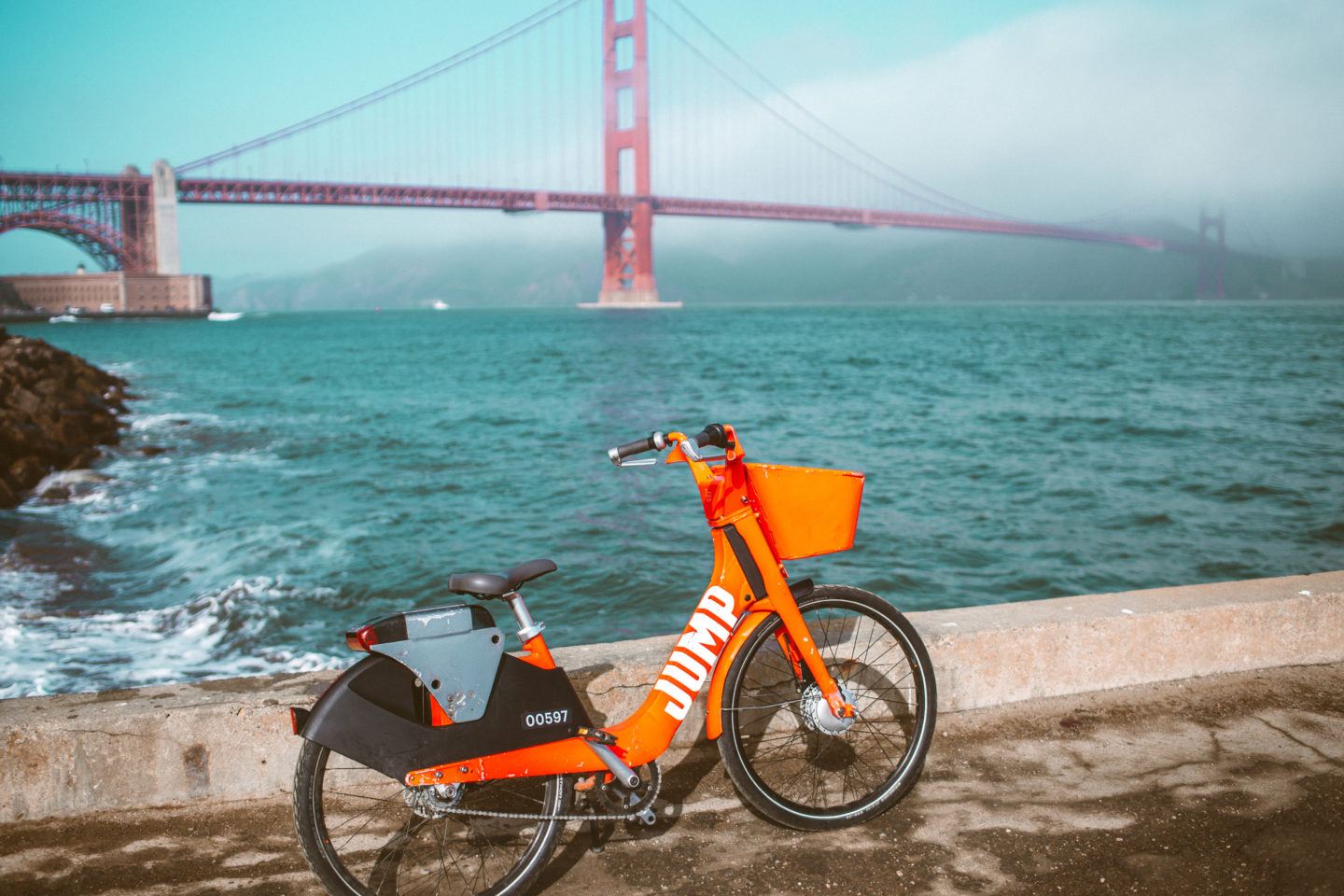 We started on one end of the field where we found a couple of JUMP bikes available to rent, used the app to book them and off we went! There's a cute little cafe called the Warming Hut on the other end that we stopped for a morning latte at. Right by the hut is a large fishing pier that makes for THE BEST photos of the Golden Gate Bridge! If you are visiting San Francisco, I highly recommend grabbing a JUMP bike from Uber and biking to this spot. Sunsets are beautiful, but the morning makes for the best way to wake up.
After our bike ride, instead of biking all the way back across the field, we locked the bikes and called an Uber home. All in all, I think our total was about $12 for two-ish hours of bike rental for both of us. You can't beat that price in bike rentals, especially because you don't have to worry about returning them to an actual store location!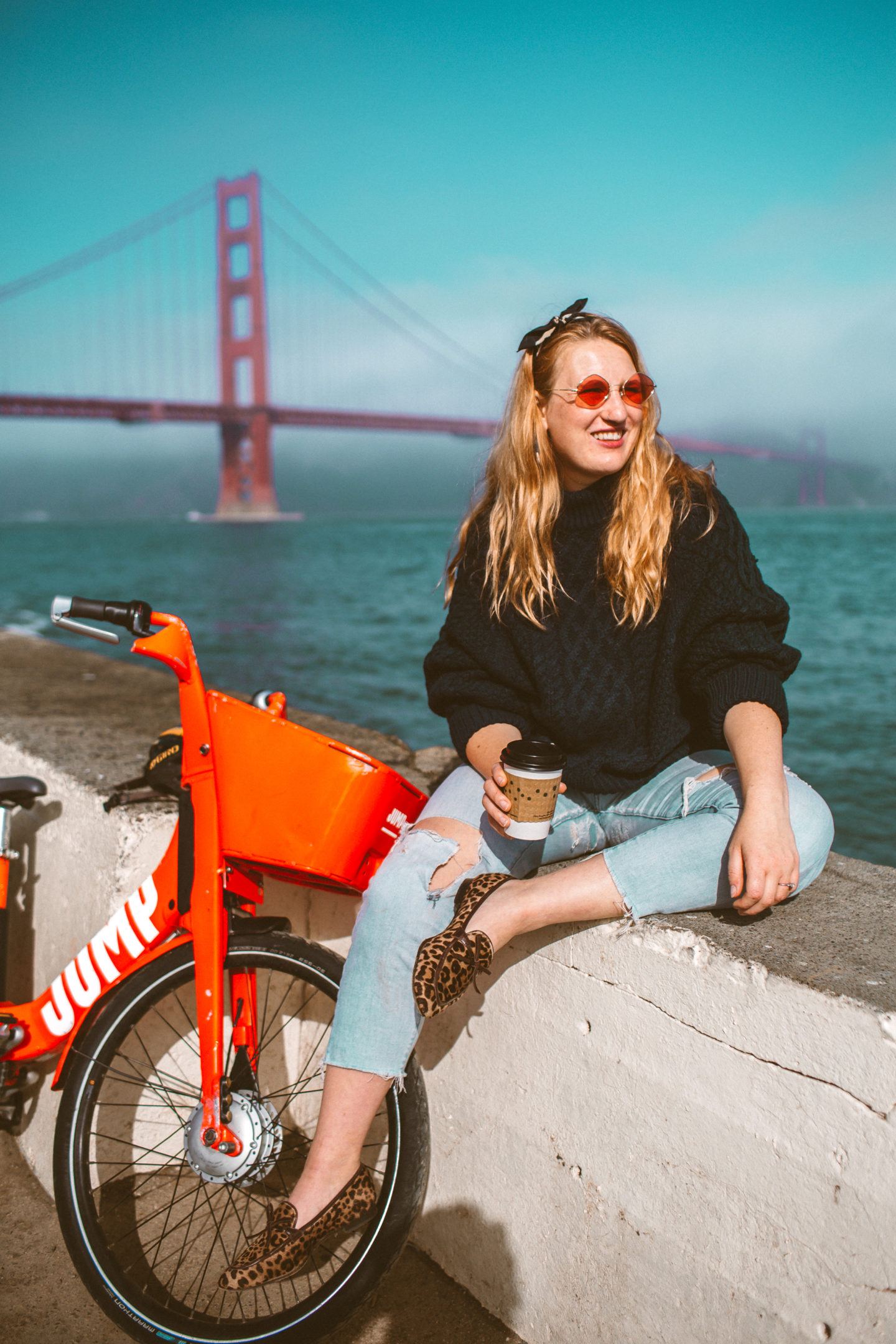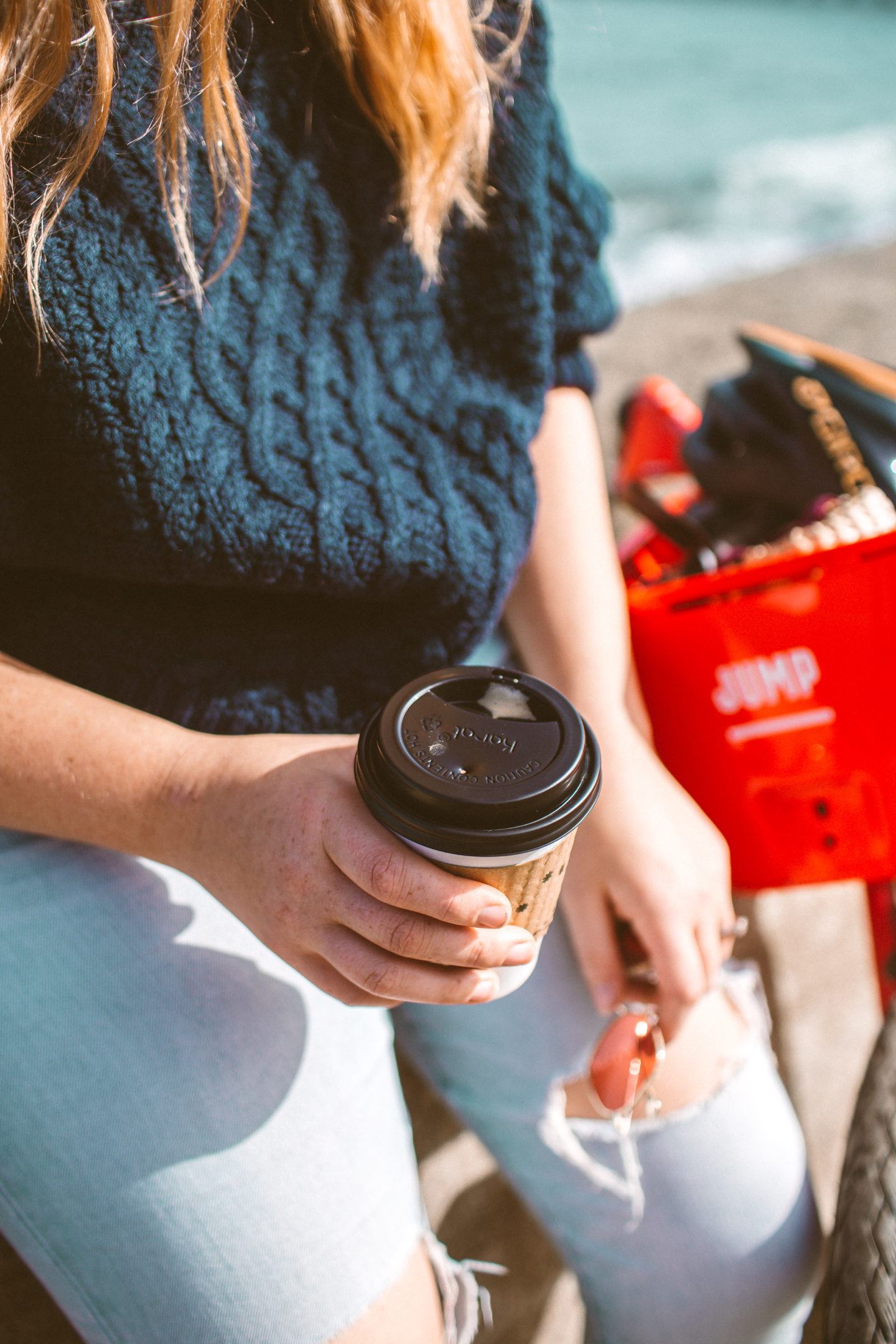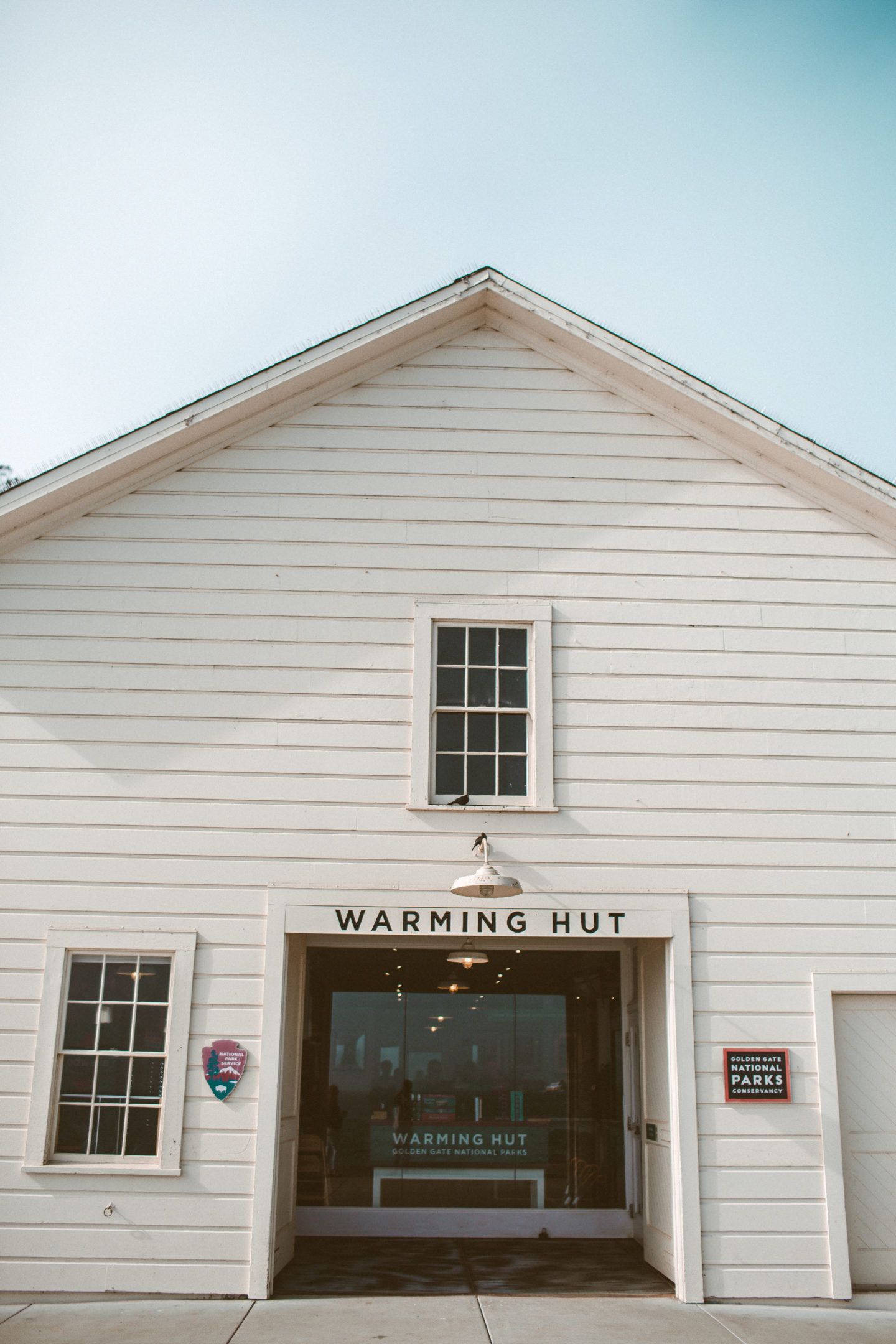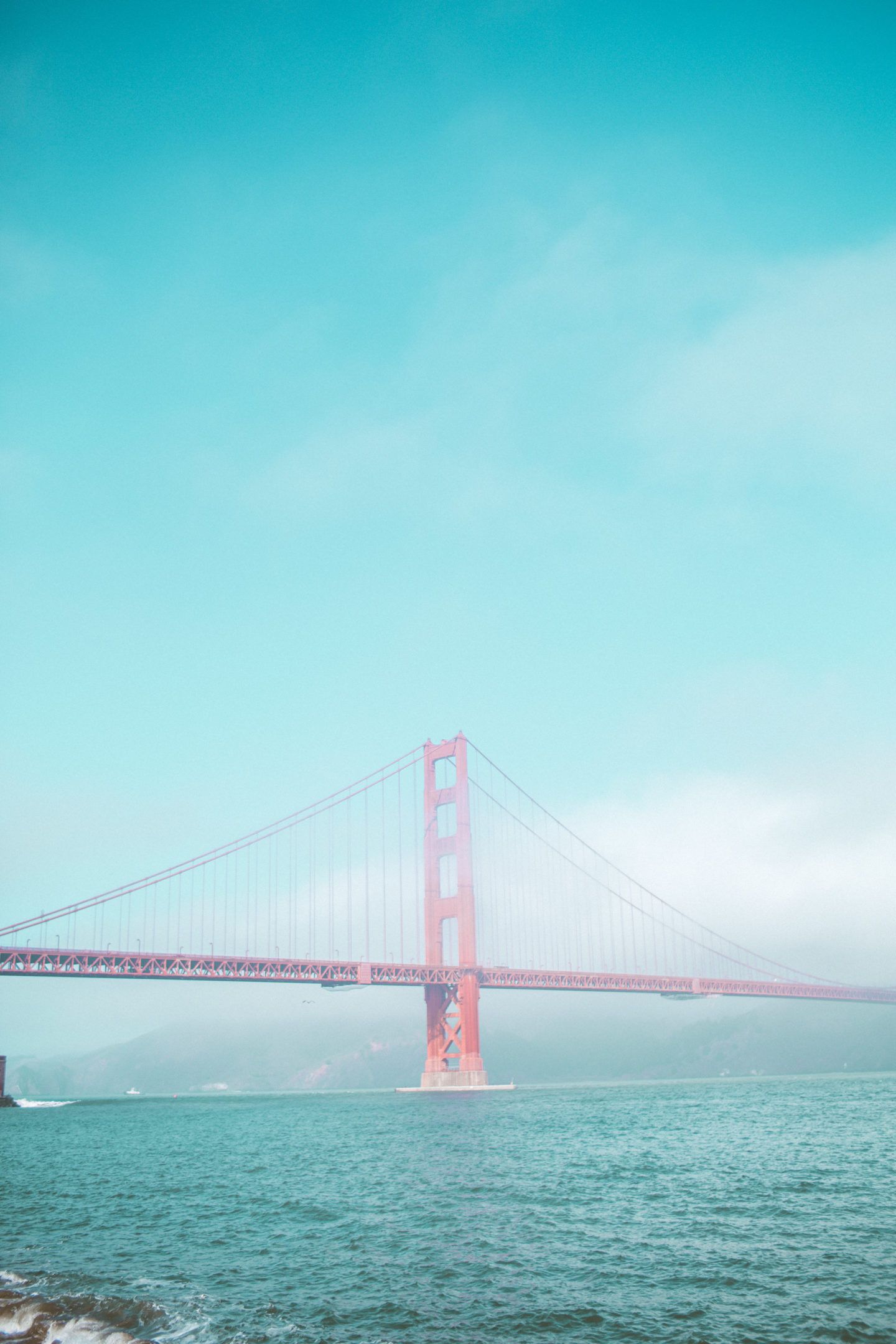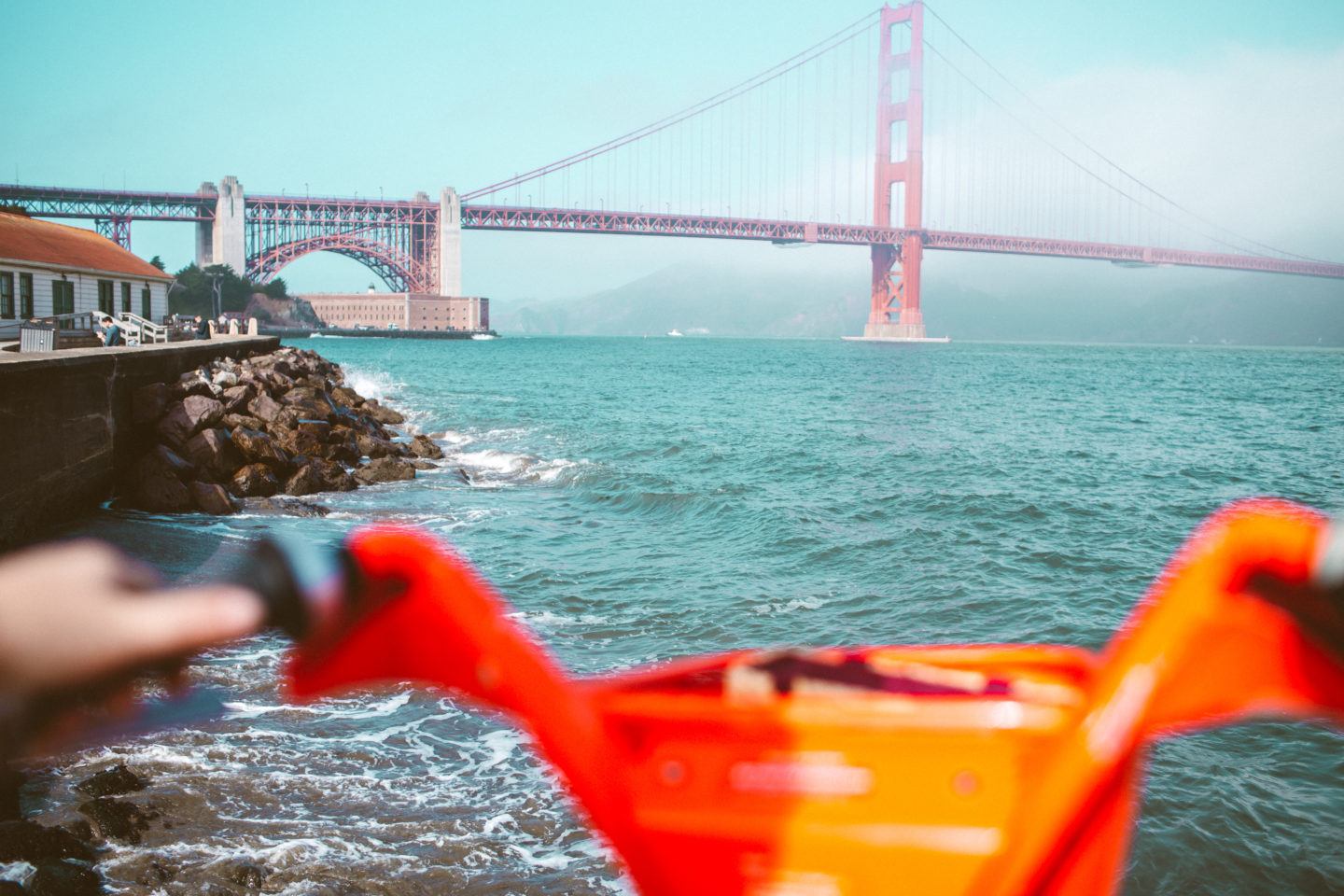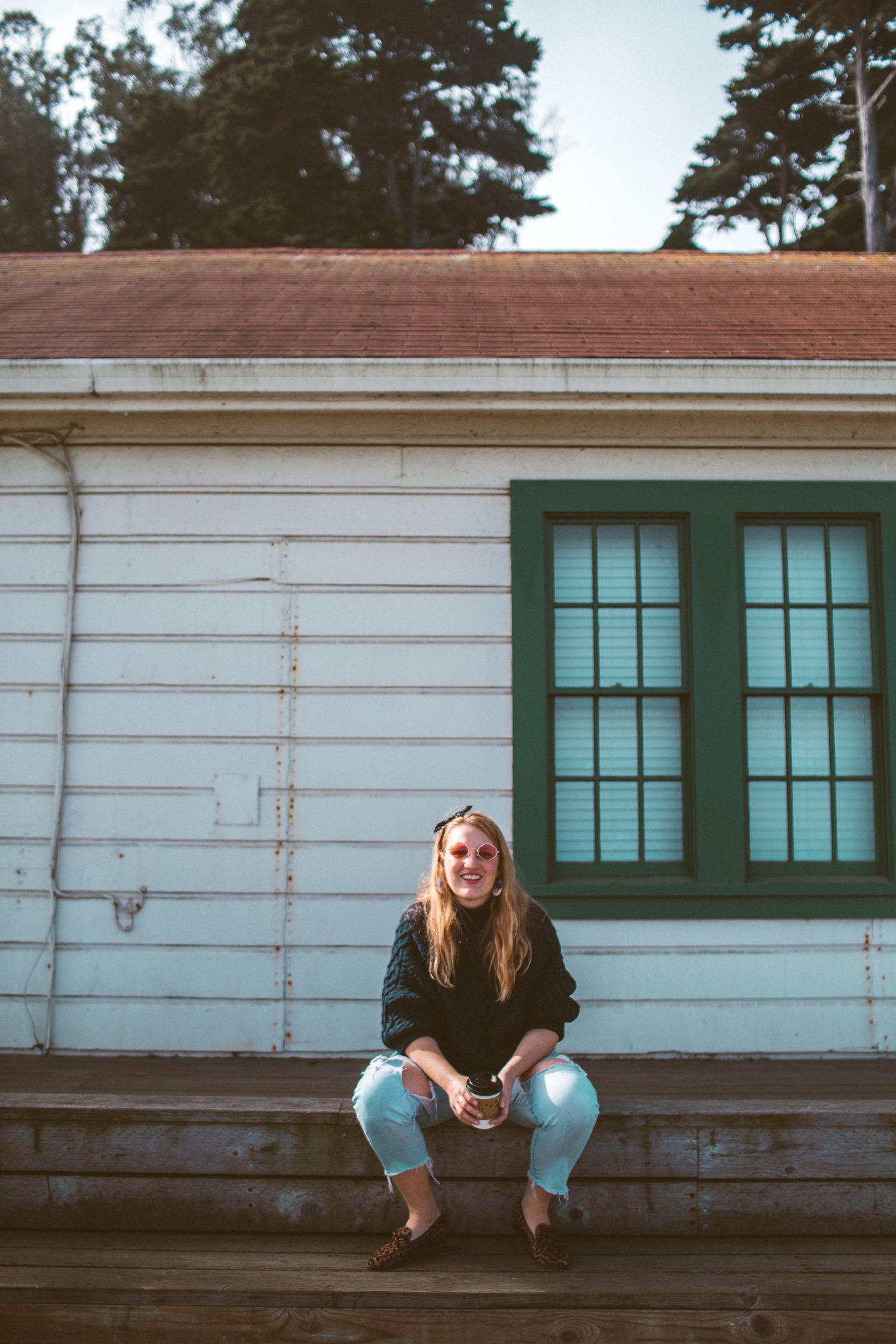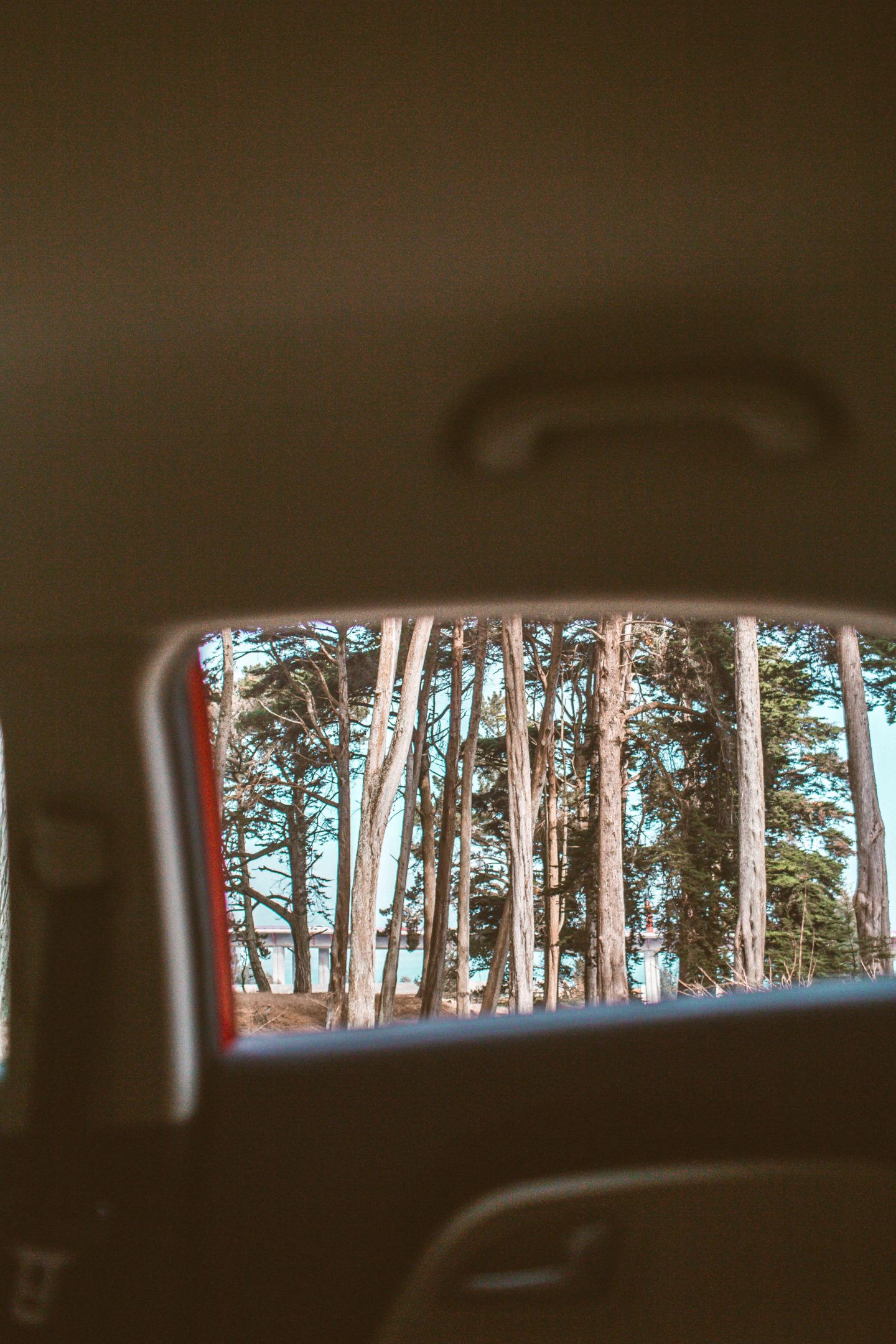 I'm always really thankful to live in a city like San Francisco that offers modern tools and companies (like Uber!) that help us open up doors to adventures we couldn't have otherwise. I've been missing having a bike so much and now, we can go on bike rides where and when we want around the city. Where will do you biking around now that you know of this awesome service?!
Got any questions about Uber or San Francisco? DM me on Instagram @thewhimsysoul and I'd be happy to help!