Oh boy, I used to hate rompers and jumpsuits. Other women could always pull them off so well, but me? These curves, this butt? They always seemed to hit me at the wrong spot and make me feel 1,000 pounds heavier than I actually am. As I grew older, and let's be honest, as clothing brands got better at designing pieces that flatter women about size 2, I slowly grew to love jumpsuits. Now, they're one of my favorite go-to items to wear, especially for errands around town like this morning.
I love to walk with Robin to the farmer's market each Sunday to grab a fresh bunch of flowers. It was a bit gloomy out (welcome to San Francisco in the summer) so I threw on this beautiful and comfortable floral jumpsuit from Old Navy. (It's under $40, so snap it up before it sells out!) I love this jumpsuit not only because of the fun pattern, but because it hits me at the right spot to help flatter my curves and make me feel confident while wear it. Curvy gals – I know you can relate!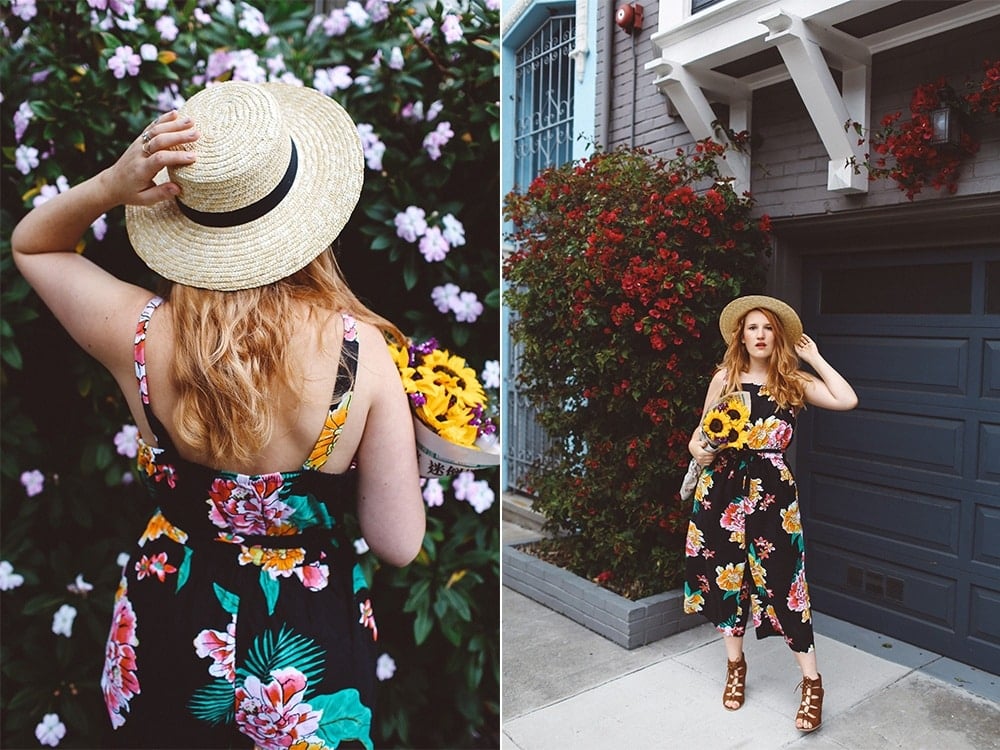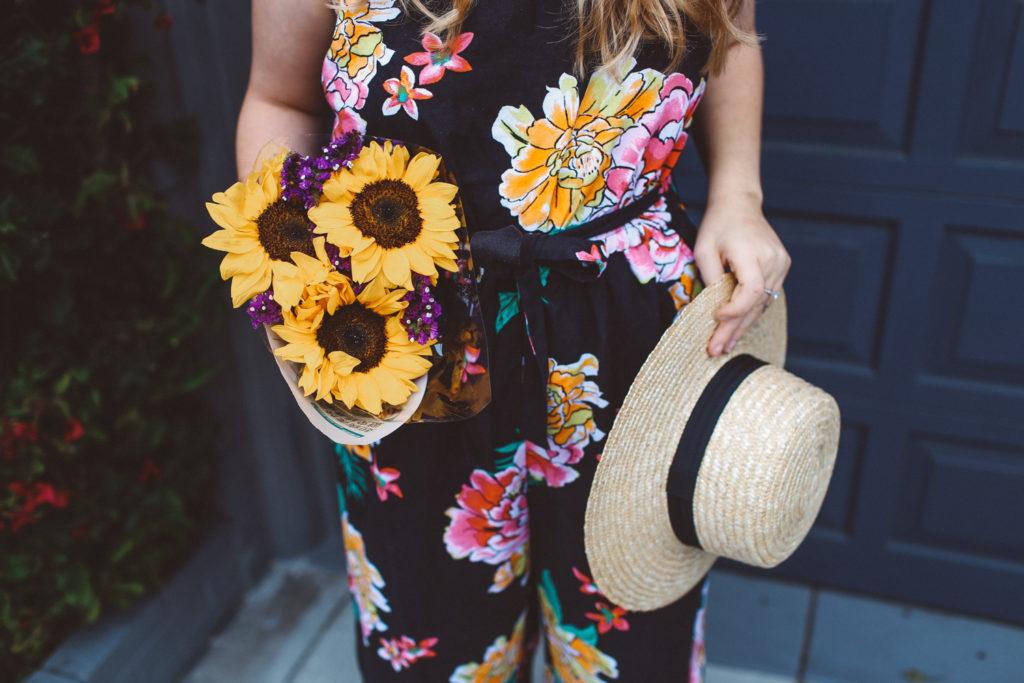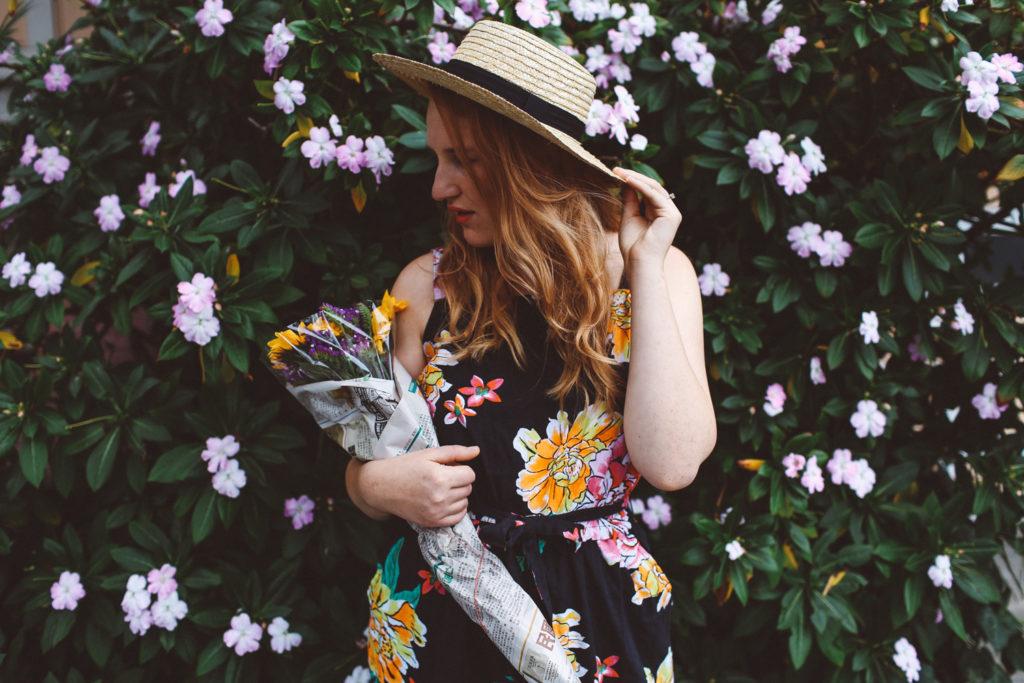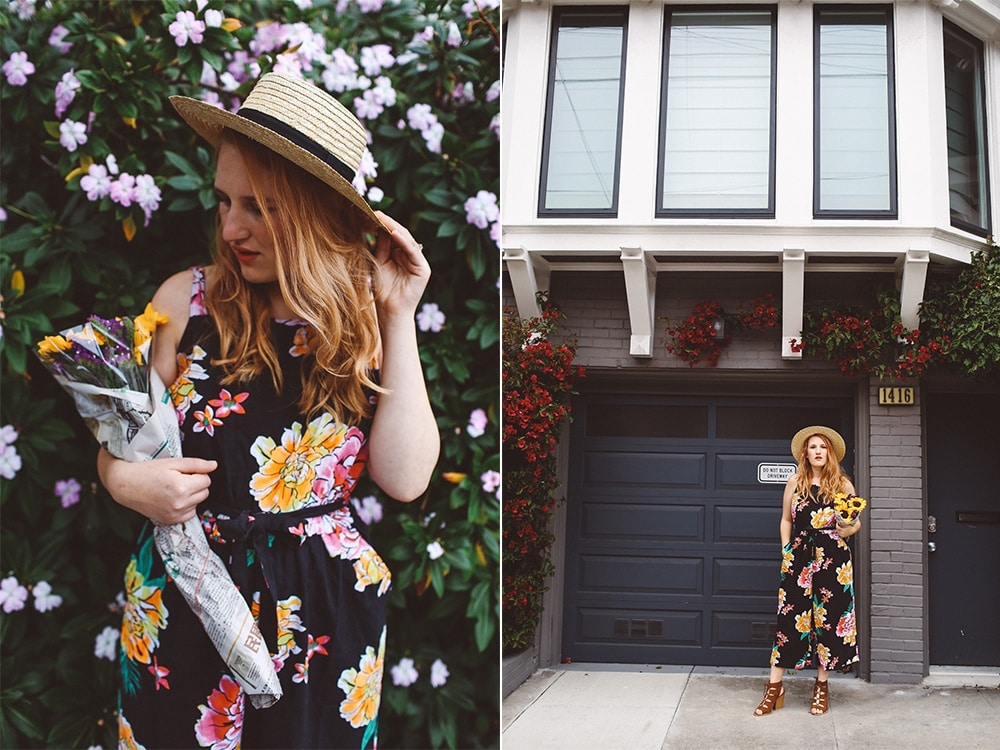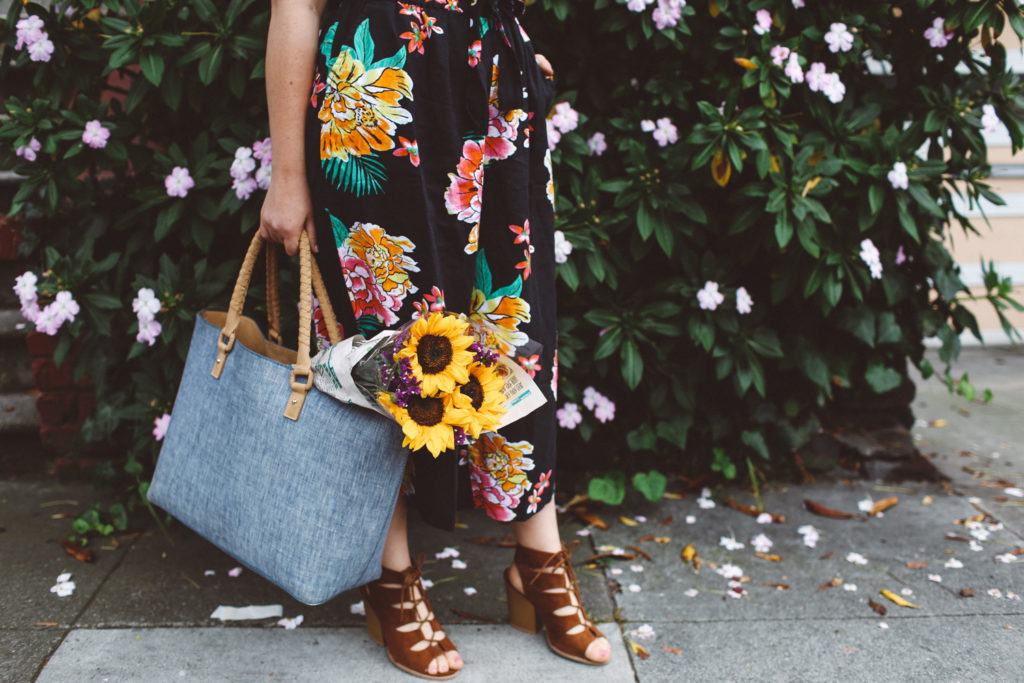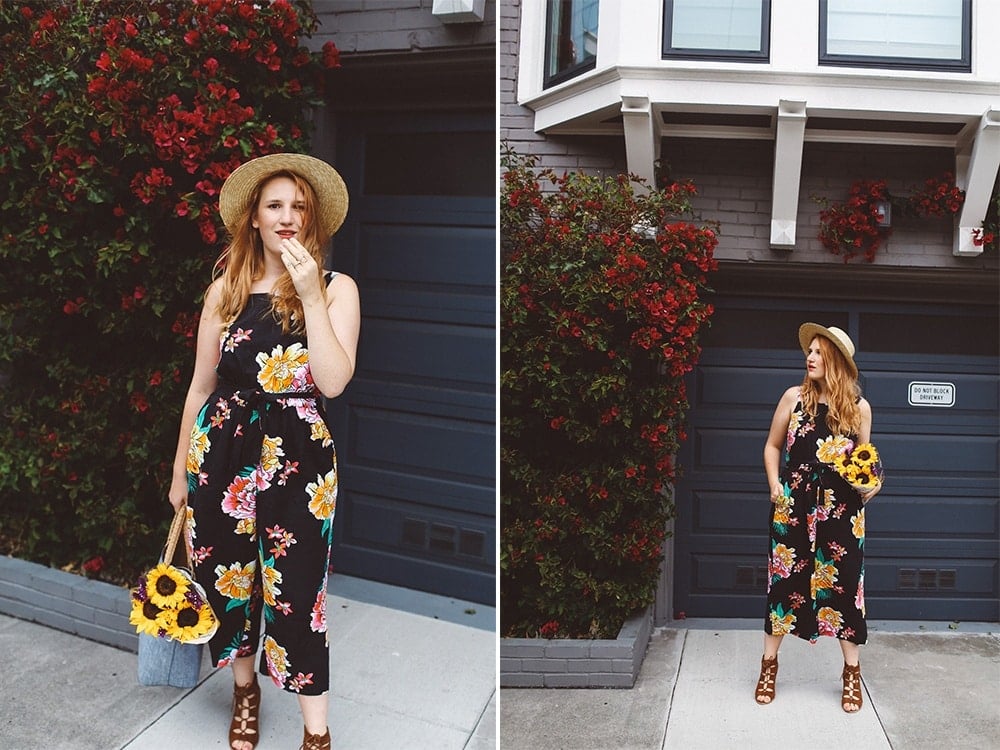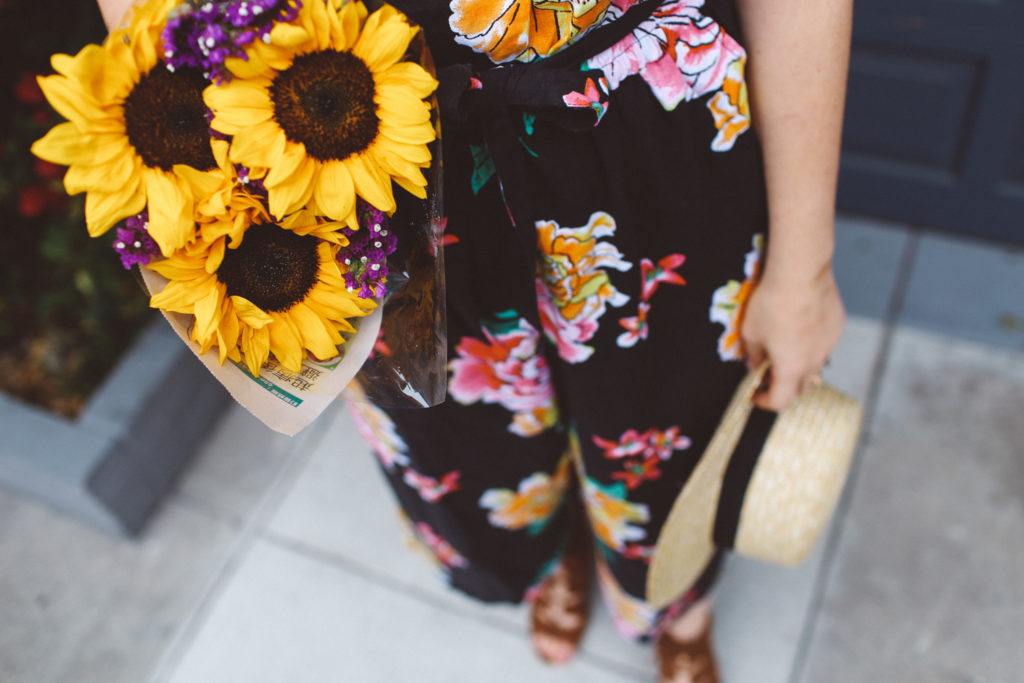 It's super easy to try one badly made item of clothing and totally writing off that entire style (don't believe me – read this post about mini skirts being the enemy of curvy women!) But I loved how easy breezy this was for a quick farmer's market run in the morning. I paired it with my new boat hat (it's only $16) and heels. We stopped at a local pie shop on the way home to grab breakfast pies (yum!) and back at the apartment I had to defend my fresh sunflowers from the cat. He always think they're snacks I'm bringing home for him…
---
SHOP MY OUTFIT

---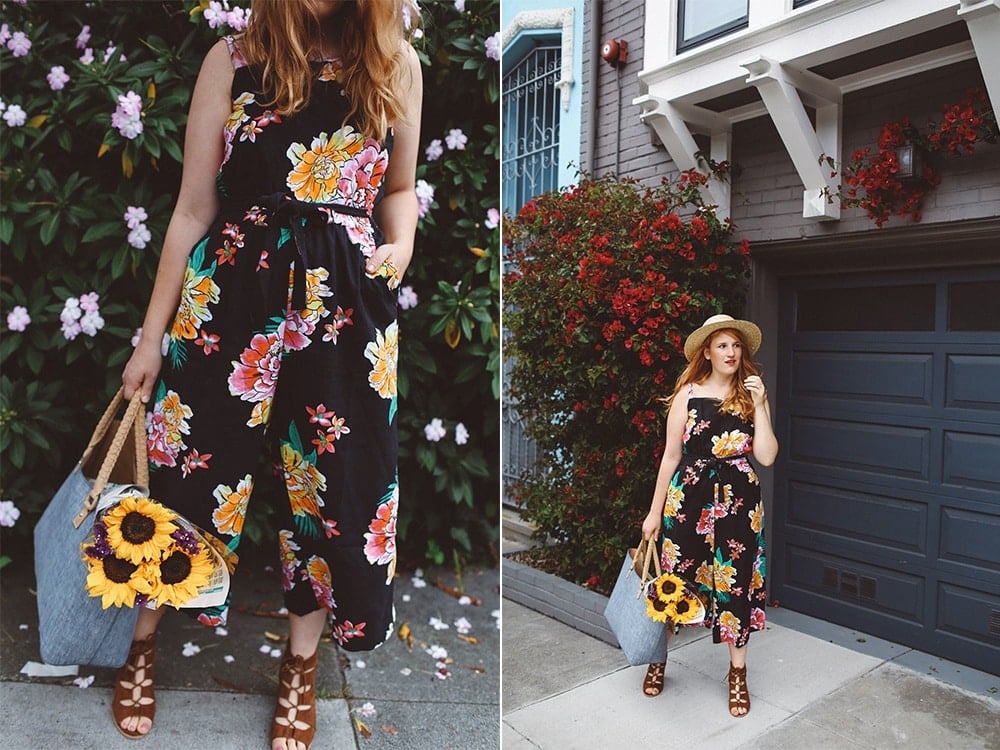 Thank you to Old Navy for sponsoring this post.