Thinking about playing the Cluedupp Detective Day with friends? Before you start this murder mystery game, make sure to read my insider tips!
I got just back from a day running around in Fisherman's Wharf here in San Francisco playing a real life Clue game called Cluedupp with friends. 2 and halfish hours later, we solved the crime, walked close to 3 miles, got sunburns and finally sat down for margaritas to celebrate our success of putting the murderer behind bars.
20 witnesses, 16 suspects, 5 murder weapons…
>> Got a question about Detective Day you need answered fast? DM me on Instagram @thewhimsysoul and I'll be happy to help!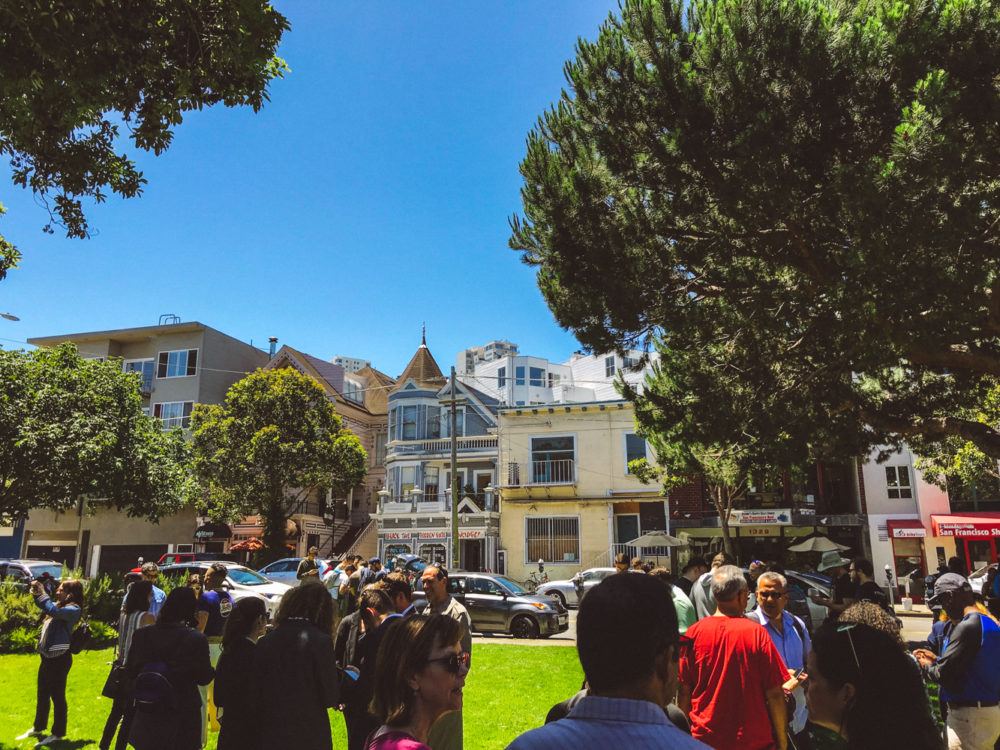 I found out about this June game on Facebook Events and went with a few of my old co-workers and Robin. It was just $40 per team, so split between a few people, it was a very cheap way to hang out with good friends. (Minus the fact it was in Fisherman's Wharf, my least favorite neighborhood in San Francisco, but that's beside the point.)
Most of us are crime nerds and love True Crime podcasts and reading mystery novels. One of my friends is even a published murder mystery author, so we figured we'd have this game in the bag. Well, not so much.
Cluedupp Detective Day: 6 Essential Things To Know Before Playing
There are a lot of quirks to Cluedupp that I wanted to share with you. Keep on reading for all the tricks we learned that can help you win the game!
1. Download App At Home
How this game works is you are basically buying a voucher code to use during your city game. Everyone on your team can use the app to make an account and play along, so it's key to download the app before you leave (so you can download it on wifi instead of data!) They don't make that very clear in the intro emails.
Also, be prepared to download a LOT of game assets when you start and some video. Once you launch a new game, you have to download 240+ assets which I'm sure sucked my data. Would be great if they could figure out how to minimize that data suck in the future.
They do tell you in the app that you should be connected to wifi, but you also have to start the game in the middle of a city park so I'm not sure how they are expecting users to suddenly have strong enough wifi to download everything? Seems like a lazy cop-out to me
2. You DON'T have to return to a witness to ask a question or use informant
We made the mistake of doubling back a lot to ask old witnesses questions or use an informant card. Turns out, this wasn't necessary at all! Once you have visited a witness location, you can ask them questions, use a hint, or use an informant without actually being at the location.
We kept backtracking to ask this one witness information, and then we use an informant (which is a 5 minute time penalty, by the way.) Wasn't until we grabbed lunched and sat down to review case notes that we realized this hack!
REALLY wish I knew about this, I think we could have shaved 30 minutes off our time.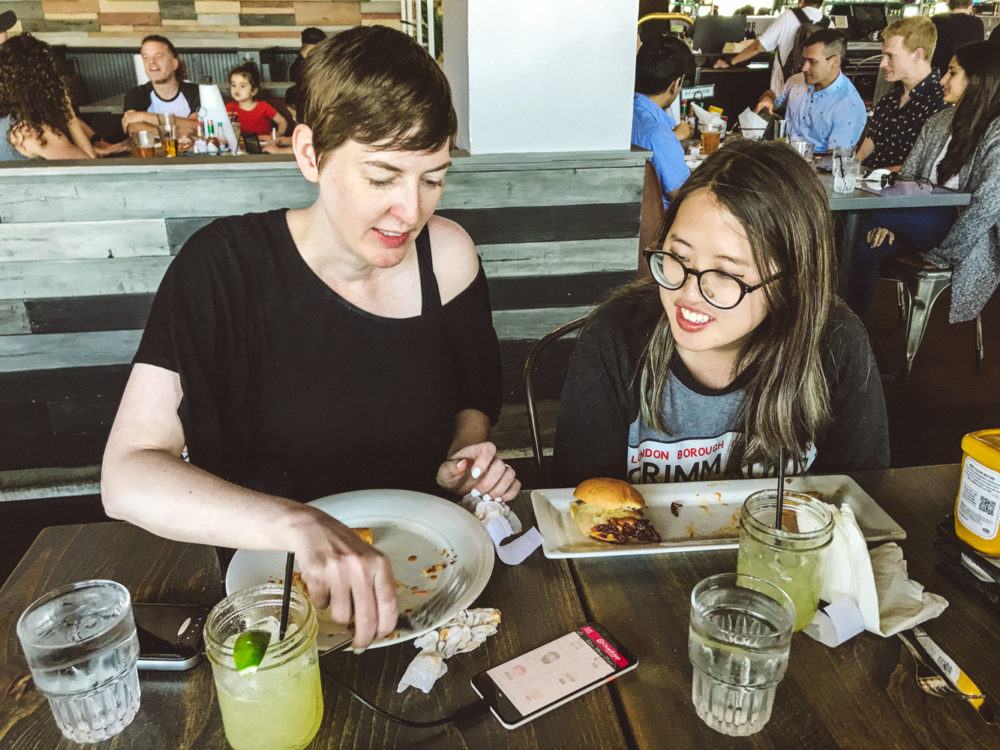 3. Witness Statements Are Facts (They Don't Lie)
Maybe it's because we had a murder writer in our midsts, but we all thought WAY too hard about all the witness statements. A lot of "well, that's suspicious, maybe she's lying and really doing xyz" or "It could have been this person AND this person working together, they just don't want to tell the cops…".
Turns out, if a witness tells you something, you can pretty much guarantee it's fact to help you solve the case. Like, if a woman names Jane Joe tells you that she saw John Doe passed out in bar at the time of the crime, that really happened and you can eliminate both of them.
Or, we figured out the murder weapon because it was the weapon that was never mentioned, like at all, by any of the witnesses. We kept thinking things like "ooh, well that person could be lying about the syringe just having water in it…" but nope.
If we knew this, I'm pretty dang sure we could have won the game because we spent a LOT of time trying too hard. It's a simple game.
4. Bring A Backup Phone Charger
As I mentioned, you'll need your phone to play this game. It's most important that the team leader brings a charger as they'll be using their phone to log witnesses, accuse murders, etc. But everyone should bring a backup charger. I love this portable one, by the way!
5. Some of the Trivia Answers Will Be Wrong
So, when you get to a witness, you have to answer a trivia question before you can see their statement. Sometimes it's basic things you can google, some are word problems and some are math problems.
Well, I'm not sure who logged the math questions, but at least two were 100% incorrect in our game. For instance, one questions was something like "find out what year this building was made and add up all the odd numbers" Many plaques on the building said "1873" but NONE of the provided answers in the game added up to 11.
We ended up guessing 12 because it was the closest but were slapped with a 15-minute penalty because obviously, it was the wrong answer. This happened a few times in the game and we found it extremely frustrating. Just a heads up, if you are very confused with the trivia answers, part or all of it may be wrong!
6. Overall, don't think so hard
Again, at the end of the day, don't try so hard and you'll probably win. Of all murder solving games I've played, this one ended up being the most simple in terms of story. There are some problems with the trivia questions, and we found the app the be glitchy and slow.
That being said, we still had a lot of fun and I want them to come back for a Cluedupp Detective Say San Francisco Round 2 so I can win this time!
My Detective Game Story
I'm not sure if every city location story changes or what, but our murder took place in Millingham. It went like this:
Millingham 1921
Millingham is a sprawling industrial town. It is home to thousands of factory workers and its commercial power has attracted migrants from every corner of the world. But where there are people and money, there is crime, and Millingham Is no different.
One of the most vicious of the local gangs is theScarlet Street Cutters. The Cutters are involved in all manner of crime: robbery, smuggling, counterfeiting and gun-running to name a few. For eight years, they have been led by the charismatic but ruthless Timmy Selby.
One morning, a passing delivery boy finds Selby lying dead in the shadows of a towering viaduct. Special Branch detectives establish that the cause of death was poisoning, but the coroner cannot be specific. After a fingertip search of the surrounding area, five possible sources of the fatal agent are found:
A canister of WW1 chlorine gas
A bottle of rat poison
A vial of cyanide
A jar of deadly nightshade
A medical syringe
Millingham Special brand needs assistance to solve this mystery and you have been seconded from the Murder Squad to help!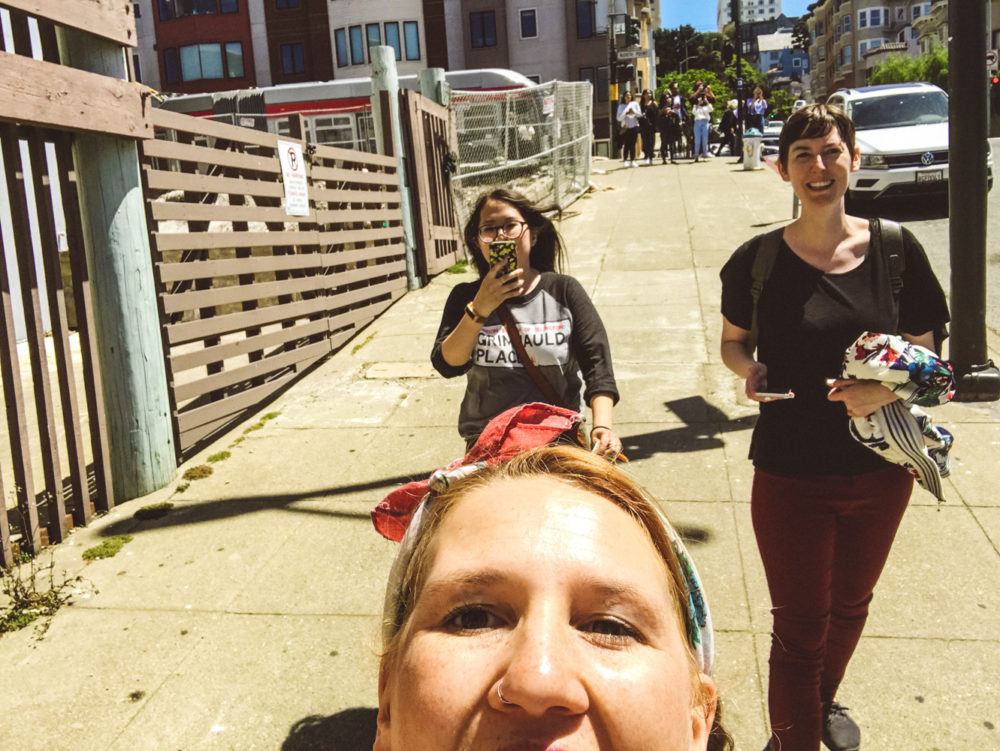 Who is the murder or murders? I won't say. Spoilers!
So, that's what I spent my Saturday this past weekend doing. Running around solving cases and bad trivia questions, and I would do it all again. I'll be keeping an eye out for cities we travel to in the future to see if the game is being played there, would be a fun thing to do one afternoon.
If you have any comments to add about Detective Day or any other Cluedupp tips to add, leave a comment below! Got questions? Comment or send me a DM on Instagram @thewhimsysoul!