Even though I live in San Francisco, I still get giddy every time I see the Golden Gate Bridge. It's just so beautiful and amazing. On the Sunday of Thanksgiving weekend, I wanted to have a small adventure, so Robin and I headed to Fort Point and Crissy Field here in the city.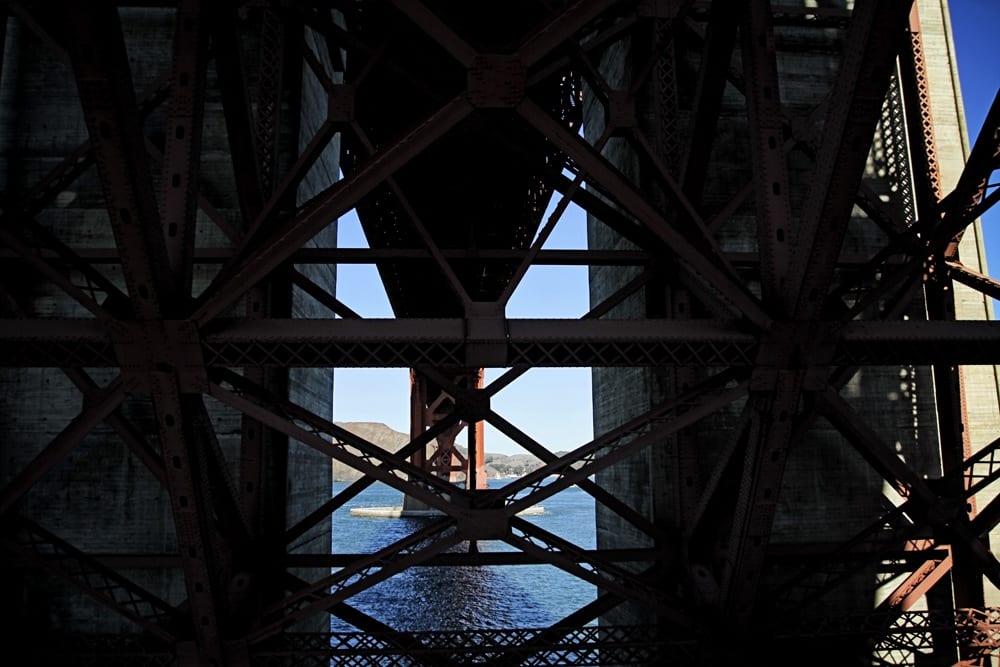 I've been to Fort Point before, but Robin hadn't, so that was our very first stop – and should be on your must-see list if you visit San Francisco! It used to be the base that guarded the bridge back in the day – this entry point used to be pretty much the only entry point to the West Coast, so the fort was super duber important. There's tons of old canons milling about to look at  (and poke and then run away before anyone sees. I can't be the only one that does that in museums…??) The other major base is across the bridge at the best view of the city, IMO. View photos here!
Right away we climbed to the top floor on the roof for the most amazing view of the bridge. The Fort sits right under the bridge – Under the bridge! It felt so strange looking up at it from below. It's a stunning piece of architecture that's for sure. When you visit, save the bottom floors for last because you'll want to run to the top floor.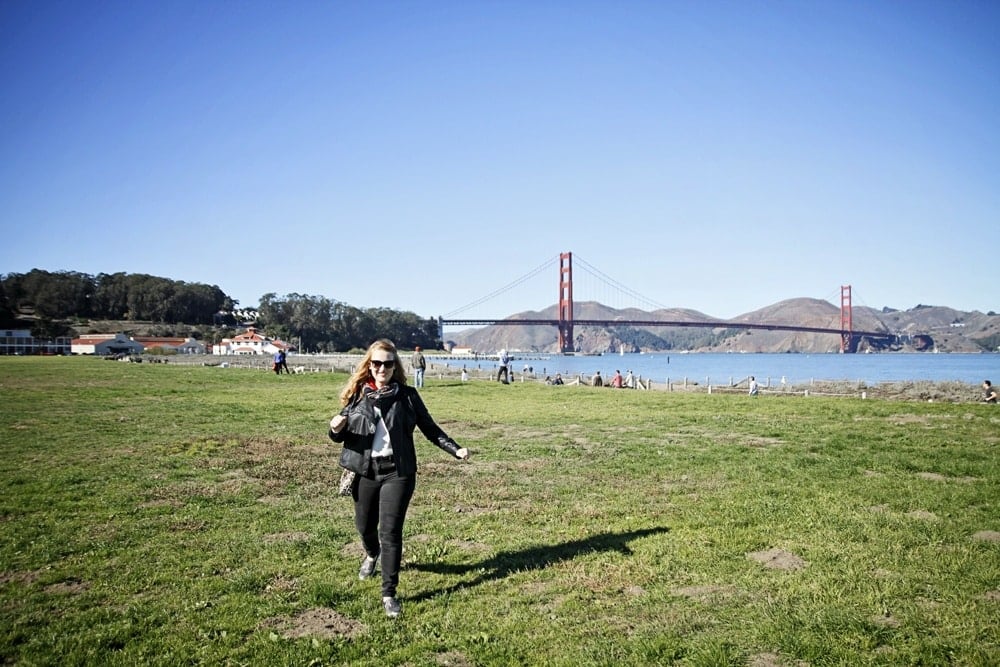 Afterwards, we walked along the path on Crissy Field to the beach. I love Crissy Field. It's big and always green, and even though the paths can we busy with people walking the cutestttt dogs, there always seems to be enough room to stretch out if you want.
We ended up here, on this wall next to the beach. We sat, chatted and people watched. And I tried to pet any and every dog that passed. Maybe it's because we can't have dogs in our apartment, but I just get so excited when I see a pup. I want a corgi and Robin wants a wiener… one day!
For our walkabout adventure by the water, I wore a casual outfit of high waisted jeans, a white Uniqlo sweater, glitter shoes from Target and a leather jacket from Calvin Klien. Long walks always call for comfy (yet fun!) shoes. Here's to the next adventure in our own city.