For our Christmukkah card this year, I wanted to photograph with the Golden Gate Bridge as the backdrop, so we planned a quick shoot for the morning of Thanksgiving. I was crossing my fingers that the crowds would be a little less intense on the holiday. 
Luckily, there was ( a bit ) less than normal crowds and we were able to snap a GREAT photo without tourists in the background. This overlook is the best view of the Golden Gate Bridge, in my opinion. Scroll to the end of the post to see the photo! I wanted to originally wear goofy/ugly holiday sweaters for the photo, but totally dropped the ball on buying some. So instead we both wore  our Jord watches. I've had mine for a while (last seen HERE) and Robin's is new! An early gift from me to him.
I wear my Jord watch basically everyday and I wanted Robin to have a great watch, too. It's been something I think he's been wanting for a long time. What I love about Jord is they take your wrist size and make a custom watch for you. Robin actually measured his wrist a little tight, but Jord sends extra links and screws with each watch so we were able to make it a bit bigger! Seriously, life savers.
I picked out the Delmar watch for him in dark sandalwood and blue carbon. Blue is his favorite color and matches his eyes (heyo!) and is complimentary to a lot of his clothes. (I've bought many clothes for him in the past 4.5 years and they usually are all blue and/or black – those colors work so well on him!) I own the Fieldcrest in Zebrawood and Maple.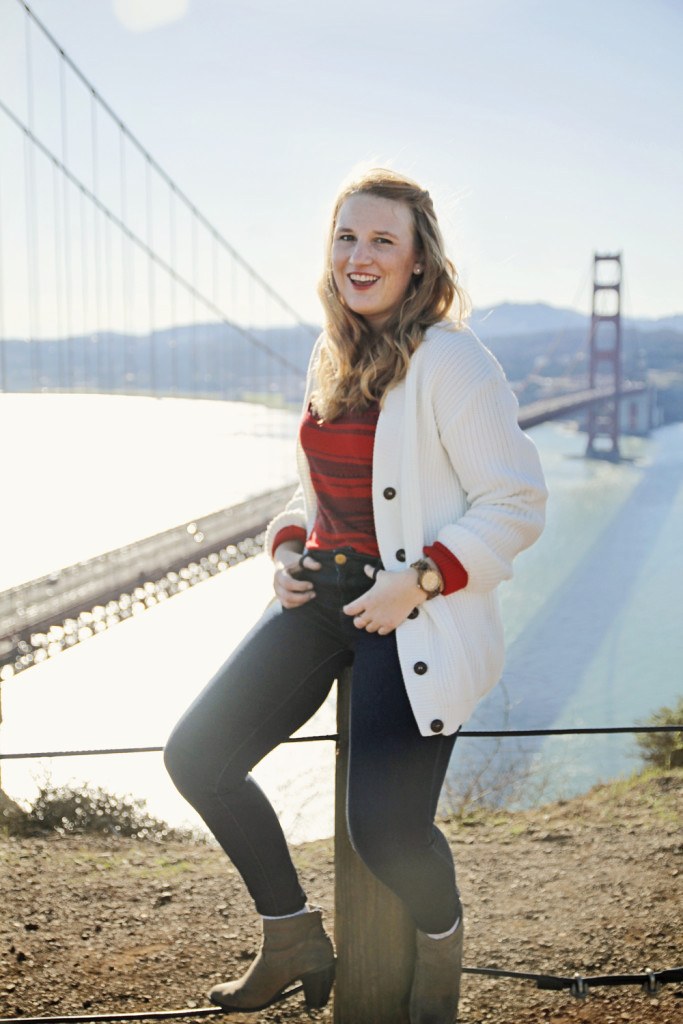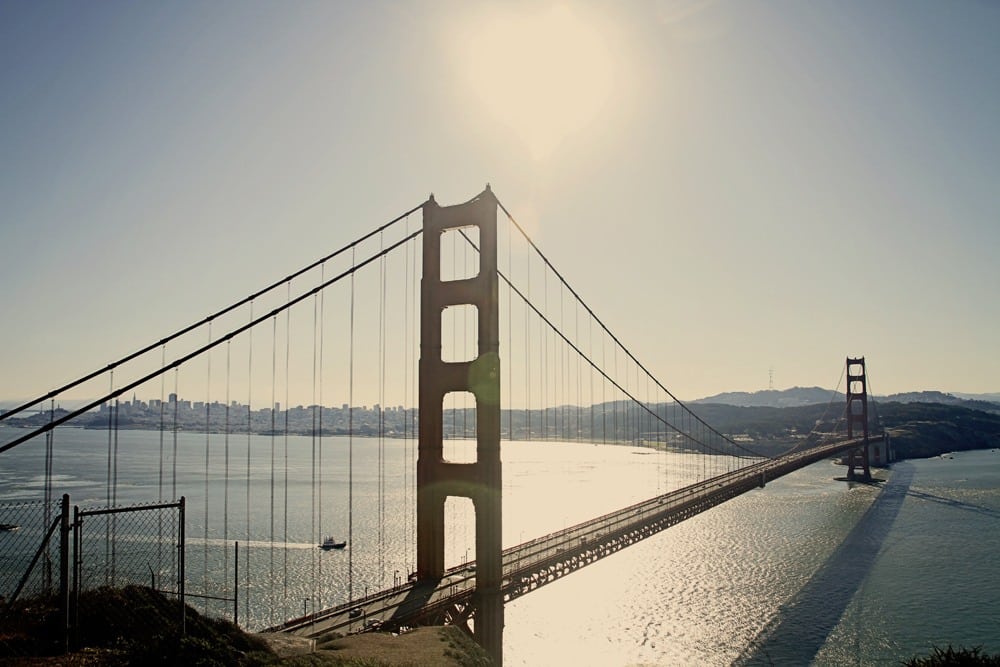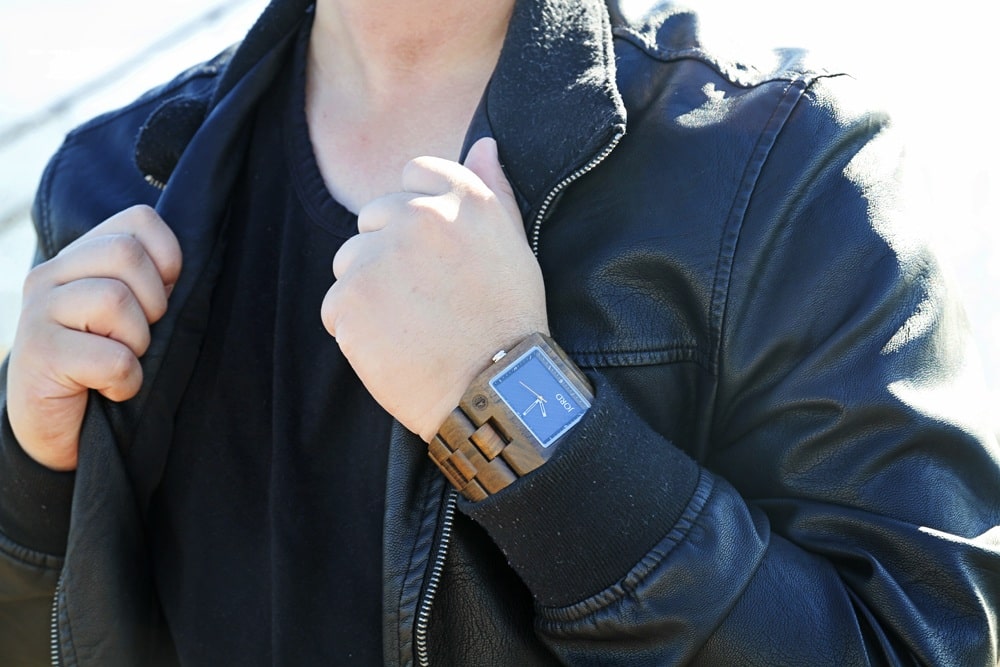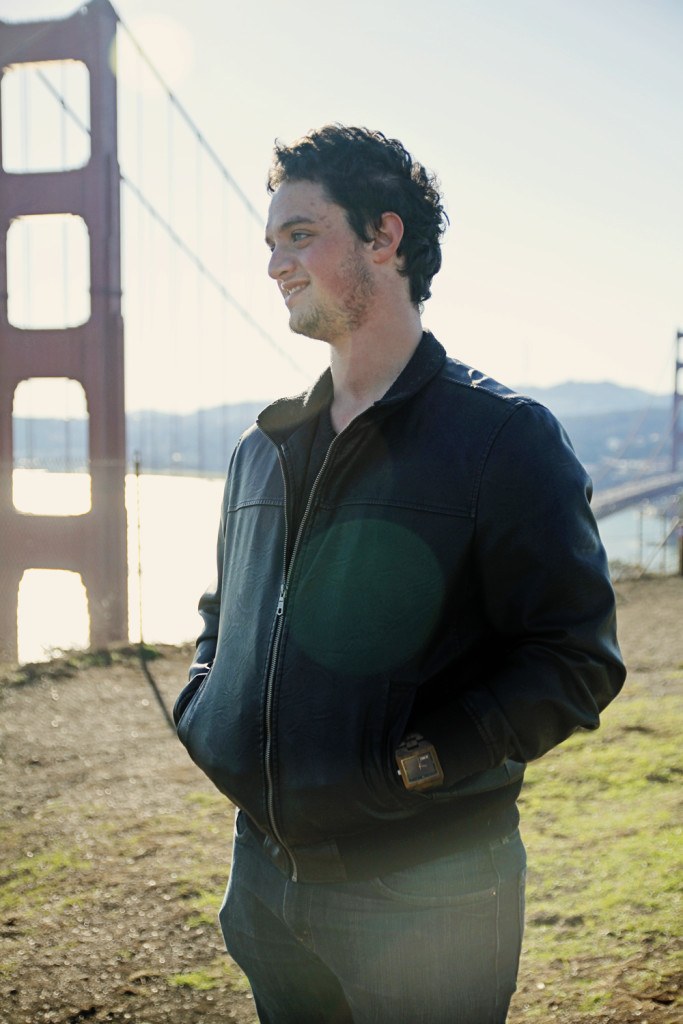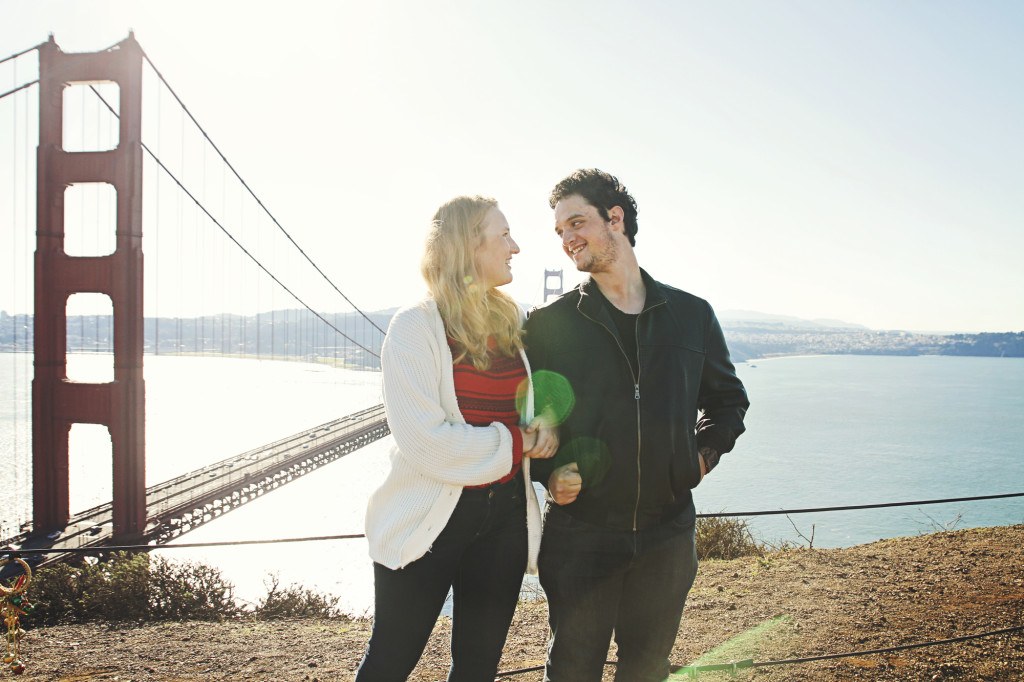 Robin loves his watch, which is great because we aren't giving each other real Christmukka gifts this year. Instead, we're going on a fun weekend trip to somewhere we've both never been to before this month. (The location is staying top-secret, but I'll be sharing the spot to my email newsletter subscribers first next week. Sign up for it here.)
The rest of Thanksgiving went smoothly – for the most part. We were in charge of cooking the turkey but we forgot a baster, which is really important for keeping it moist! Opps.
To find this lookout spot, drive out of the city/north, take the second exit to go under the highway. Then, take the road to the right up the hill and there's the overlook!
Want to get a $25 gift card to Jord? Follow THIS LINK to claim yours – there's a limited amount so act fast! And leave a comment below with that you plan on getting 🙂
Get the Look
Kara: Jord Watch // Boohoo Cardigan // Target sweater (similar here) // Jeans // Target Booties (similar here, here)
Robin: Jord Watch // Tommy Hilfiger Faux Leather Jacket // Target Jeans // Black T-shirt