How can a curvy woman wear crop tops? The crop top trend is everywhere these days and when you've got curves for days, it can be daunting to approach this fashion trend with confidence.
This is a trend I've struggled with. The last thing I want to do is look like I tried to stuff myself into a shirt that shrunk in the wash. After some trial and error, I've found the secret. My biggest tip for wearing crop tops while being curvy or plus size is focusing on a great bottom piece.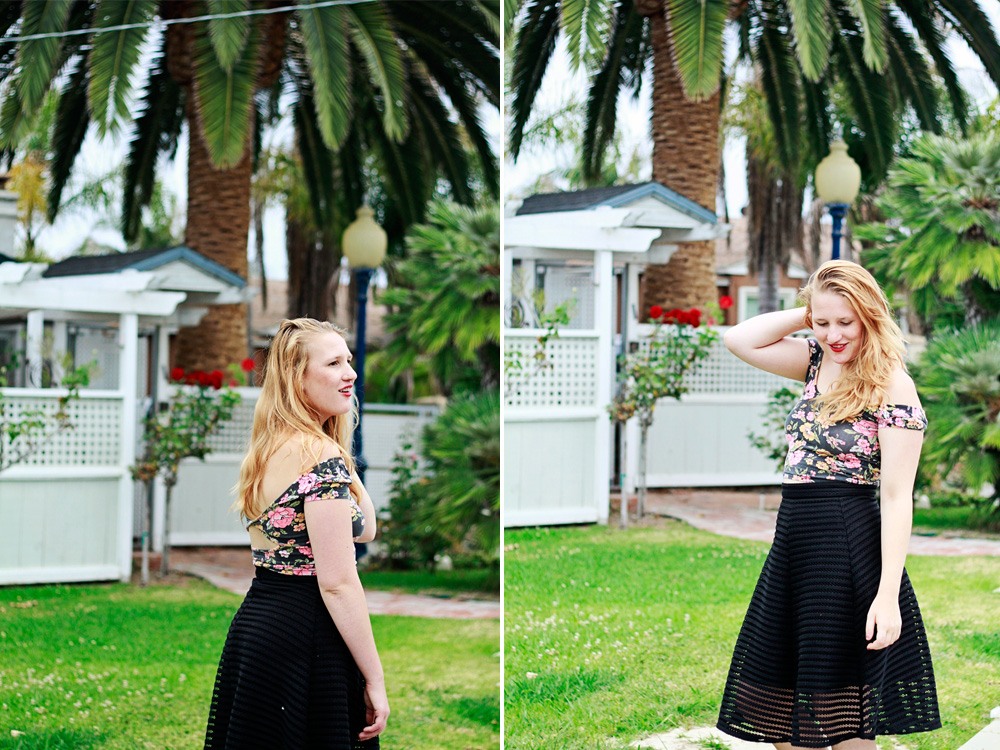 The key all starts with the bottom! Find something high-waisted that flatters your body type. I personally love midi A-line skirts because they sit high on my waist, but flare out lower down to allow room and comfort around my stomach (the curves!). High waisted jeans, maxi skirts and shorts can work well, too. Whichever is your favorite!
After finding your ideal bottom that flatters, not hinders, your curves then you can match it with the right crop top. As I mentioned, midi-skirts work well on me. For this outfit, I paired a black midi skirt with a floral off the shoulder crop top. The pieces help outline my natural shape, making a successful crop top outfit. Got tips for rocking crop tops? Leave them below! I've also linked this outfit and some of my favorite croptops right now.