Ouai did you come from Ouai did you go, Ouai did you come from cotton-eyed Joe?
If you're a TikTok obsessed youngin' like me, you've likely come across this very popular hair care brand, Ouai. (You're supposed to pronounce it like the French "Oui," but more casually – like if you were a young Parisian casually smoking a cigarette at a party and somebody asks if you'd like a drink.)
The first time I ever heard about Ouai shampoo and conditioner was through a TikTok video of a girl finding it in her date's bathroom during an investigation to see if he was into self-care or not (spoiler: he was).
The haircare line is known for its amazing results and unique smells, but do you really need everything they have, and are their products actually good? In this Ouai hair review, I'll give you the tea on the best Ouai products to use and which ones to leave on the shelves.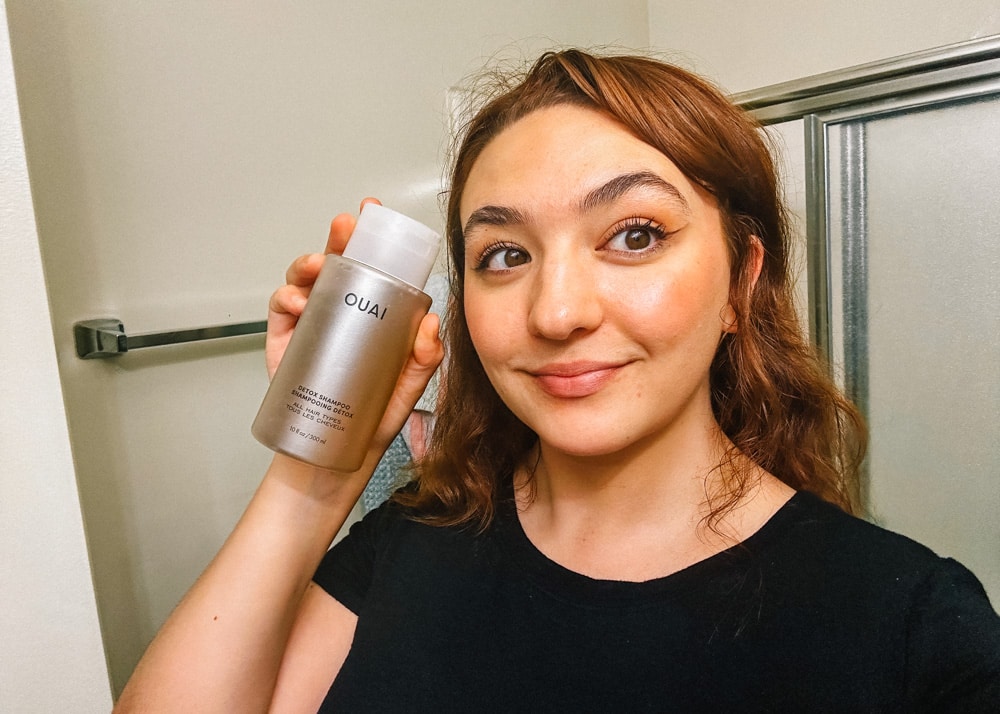 What is Ouai?
Ouai is an ever-evolving hair care, body care, and fragrance company focused on creating amazing-smelling products that work. It was founded by celebrity stylist Jen Atkins who has a rich history of working with celebs like Kim Kardashian, Chrissy Teigen, and Jenifer Lopez!
Her company focuses on hair treatment primarily, but the scents they made were so popular they decided to bottle them up into a perfume!
What's unique about this brand's hair care line is not just the amazing smells but its diversity of products for all hair types. They have products suited for medium hair, fine hair, thick hair, super dry hair, curly hair, straight hair, and more. They even have an online quiz to give you the perfect treatment routine for your hair!
I got to test out the Detox Shampoo, but so many products have taken the internet by storm. Let's get into the nine best (and worst) Ouai hair care products and if they're worth the hype.
9 Best (And Worst) Ouai Products Ranked
Ouai has a ton of products and a ton of scents. The brand is known for being amazing for your hair, but do you need everything they have? In this Ouai hair products review, I'll get into what you really need and what you can leave behind.
Let's start with the fan favorites!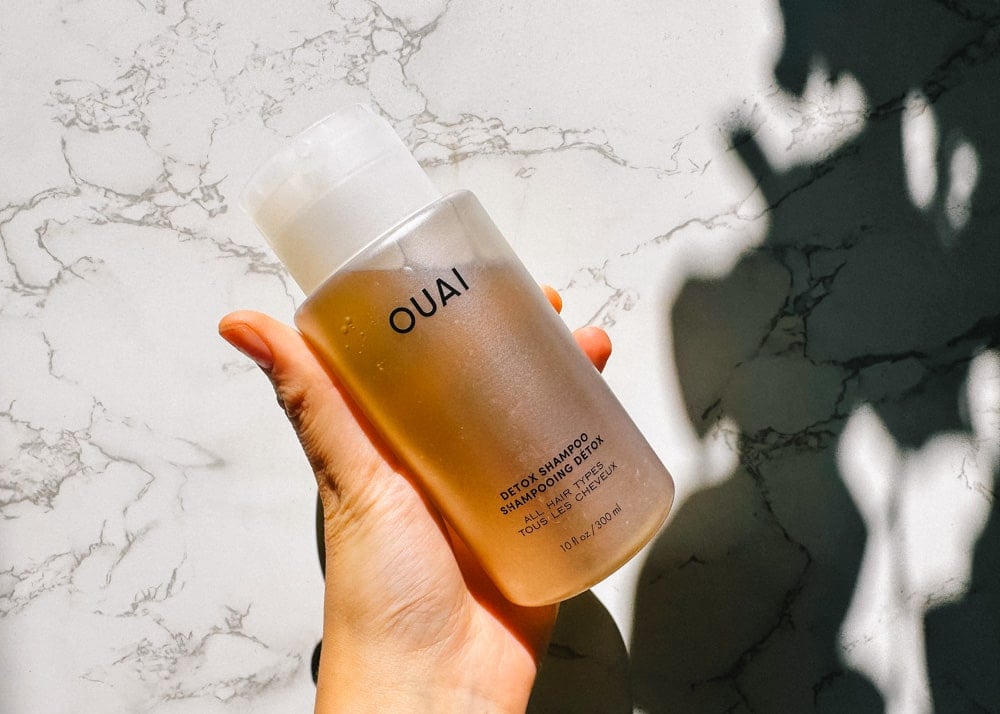 1. Quai Leave in Conditioner
Ouai has a lot of good products, but the internet was overwhelming in their Ouai reviews that this leave-in conditioner has the most value sitting on your bathroom shelf.
If you're looking for the best Ouai products for frizzy hair, this bottle should be at the top of your list. The leave-in conditioner reduces frizz, hydrates hair, and protects against breakage. It comes in a spray bottle that easily dispenses the product onto your ends and you can choose to air dry or go heavy with the heat because it also works for heat protection!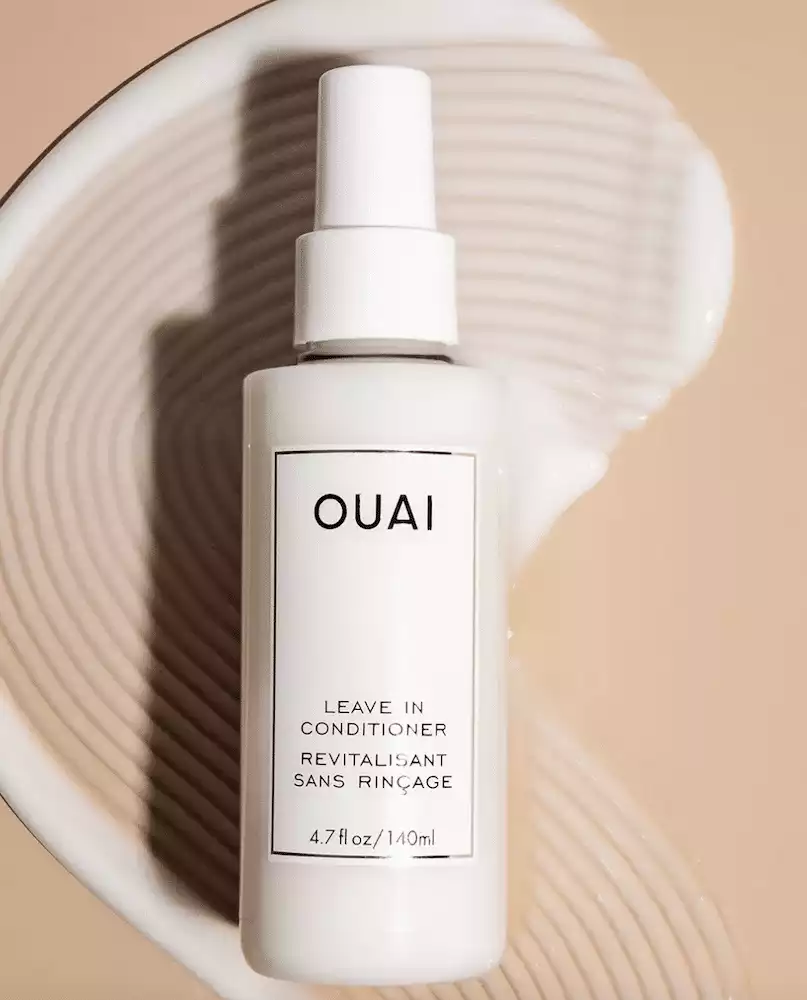 Ouai Leave-In Conditioner
The rumors are true. This leave-in conditioner is a must for those looking to add hydration back into their ends and give their hair extra protection for styling. Top of our list of ranked Quai hair products!
Pros:
Can use every time you shower

Hydrates

Heat protection

Only need a little
Cons:
Expensive for a leave-in conditioner
Shop Now
The fragrance they used for it is called "North Bondi," which is a blend of floral and white musk. I'm not sure what either of those words entails, but after seeing Tiktok content about this brand's scents, I'm sure it's divine.
For $30, it is on the more expensive side, but a little goes a long way, and the return on investment is worth it, in my view. Although I can't give a first-hand Ouai leave in conditioner review, I definitely think you should add this to your Amazon cart.
2. Quai Scalp Serum
If you're looking for hair care that transforms your luscious locks, look no further. This scalp serum helps revive and boost your hair's appearance through hyaluronic acid and adaptogens! It's great for all hair types and is scented with ginger, basil, and spearmint.
This product is pretty impressive. Ouai stated that 90% of the serum users said their hair feels healthier after and TikTok hair gurus are a big fan too. TikTok users claim it also doesn't leave any film on the hair or make it feel greasy, which is huge for a scalp serum!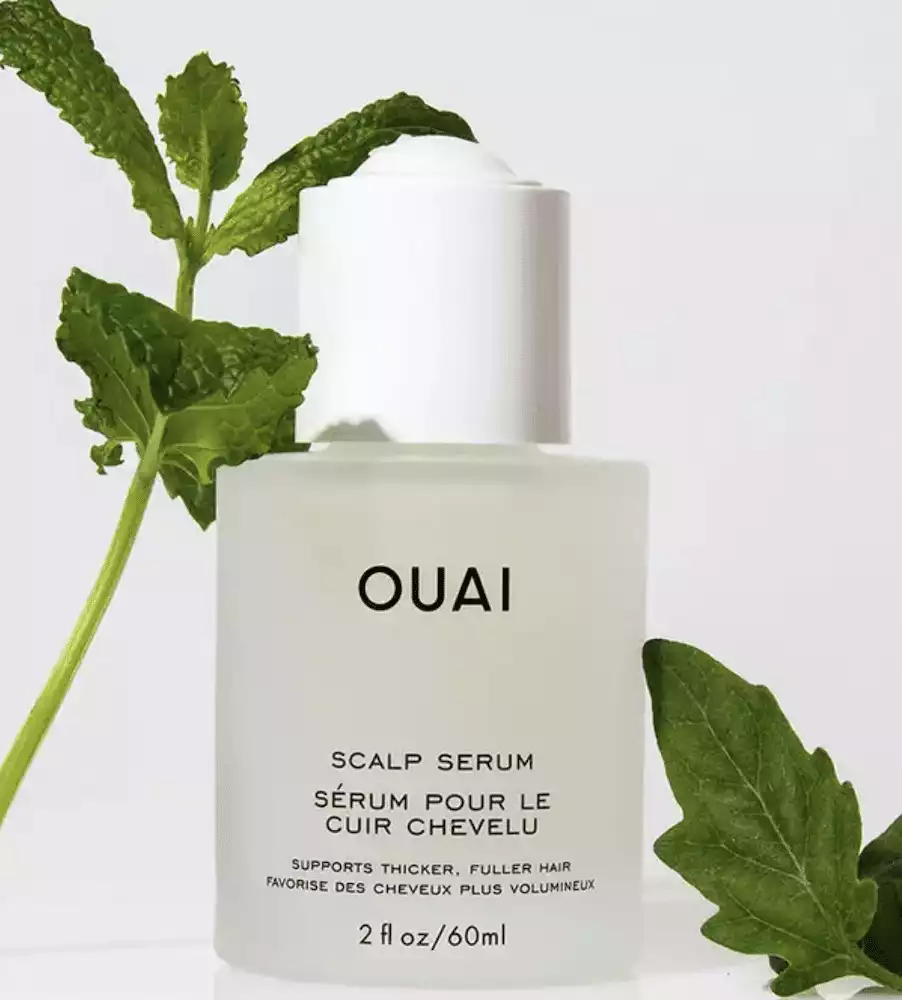 Ouai Scalp Serum
The Scalp Serum is the second act your hair needs! This serum boosts the appearance of your hair's thickness while repairing and reviving the scalp to allow for better hair growth. A must for those with clogged shower drains.
Pros:
Easy applicator

Can be used daily

Suitable for all hair types
Shop Now
The scalp serum can be used on wet or dry hair and it helps the re-growth of patchy areas. It comes at a hefty $52 price tag, but if you're having trouble keeping your hair on your head and not in the shower drain, you should definitely shop this serum!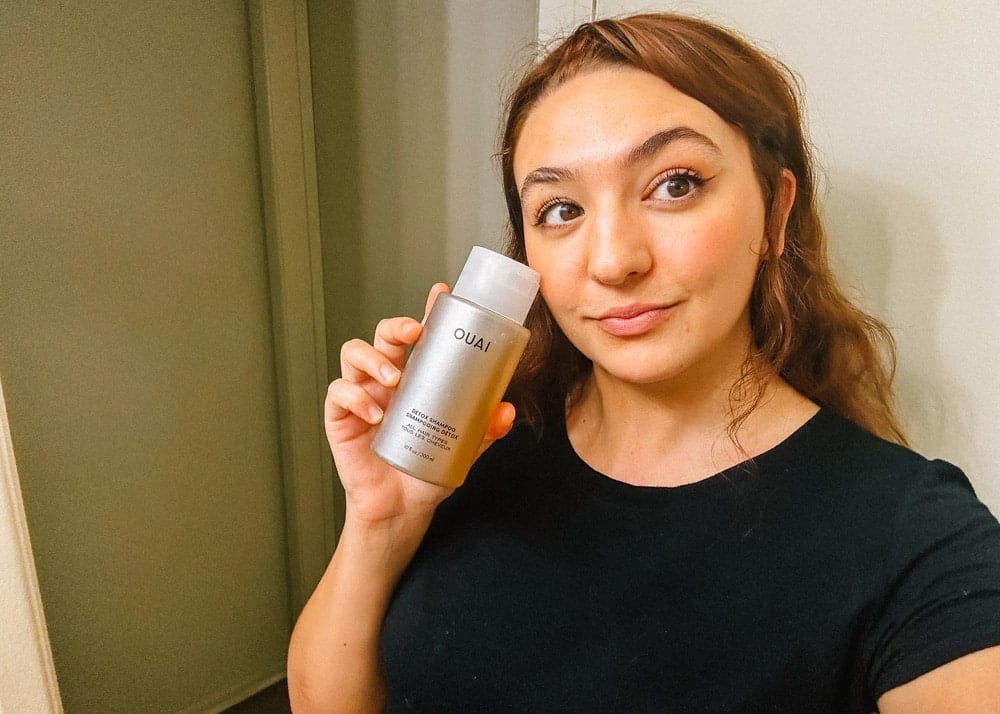 3. Quai Detox Shampoo
Another holy grail in the Ouai product rotation, this detox shampoo is perfect for product build-up and removing the dry shampoo that's been sitting in your hair all week.
This Ouai shampoo detoxifies the hair with apple cider vinegar and removes dirt, oil, product build-up, and even hard water deposits! I got to test this one out and loved how luxurious it felt on my head.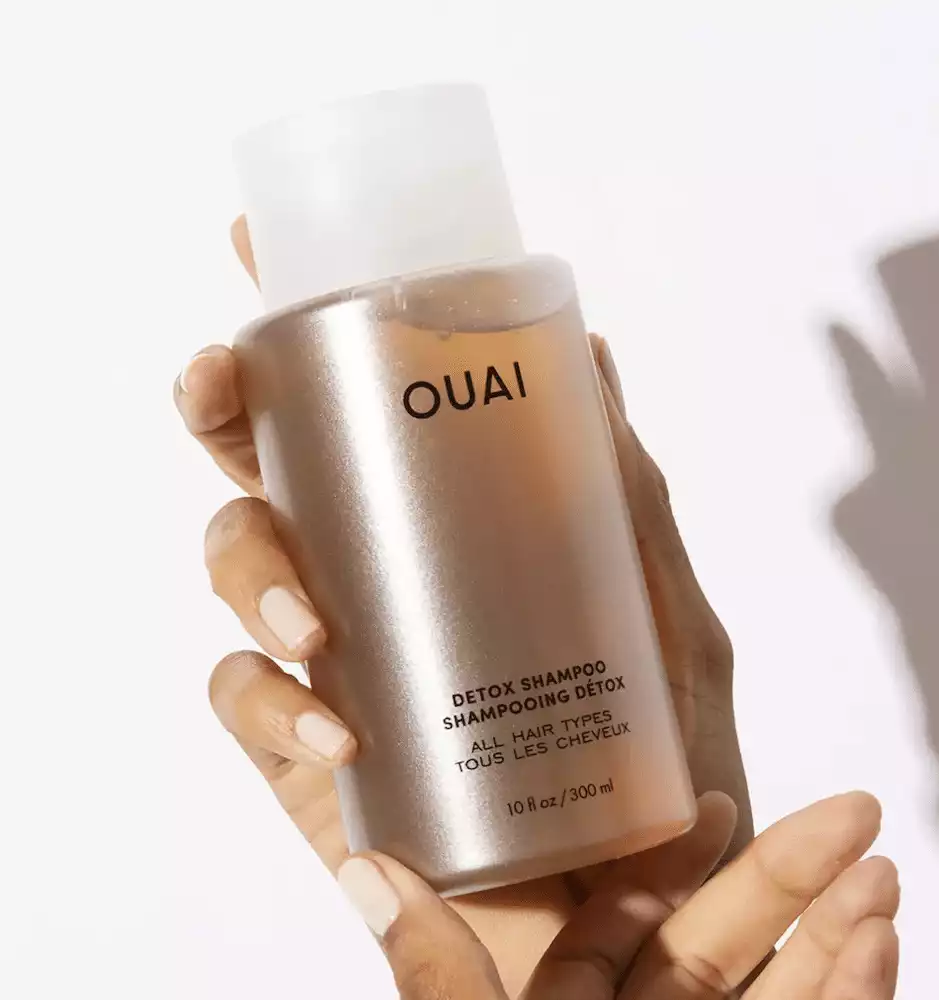 Ouai Detox Shampoo
If you're obsessed with dry shampooing your hair or live in an area with super hard water, this detox shampoo will give you the ultimate reset on your hair. Use it weekly to get out all the gunk collecting in your hair to get a super clean feel.
Pros:
Smells Good

Detoxifying

Leaves hair feeling hydrated
Shop Now
The smell reminds me of being in a high-end hotel where they have a towel warmer and a great view. Plus, it's one of the best Ouai products for curly hair! My curls were bouncing back within a few weeks of using this shampoo.
Plus, it left my hair feeling super clean, but not dehydrated! If you love styling your hair or dousing it in products, I highly recommend adding this shampoo to your routine at least once a week, or check out these other 5 best clean shampoo and conditioner options!
4. Quai Fine Hair Shampoo
The fine hair struggle is real. I don't know what kind of genetic monopoly I lost, but my hair is thinner than the air.
I've actually never seen a hair product specifically designed for thin hair, so this Ouai fine hair shampoo has me super excited! It's one of the best Ouai products for fine hair as it uses chia seed oil, biotin, and strengthening keratin! The seed oil helps to seal in moisture while the biotin and keratin provide nutrients.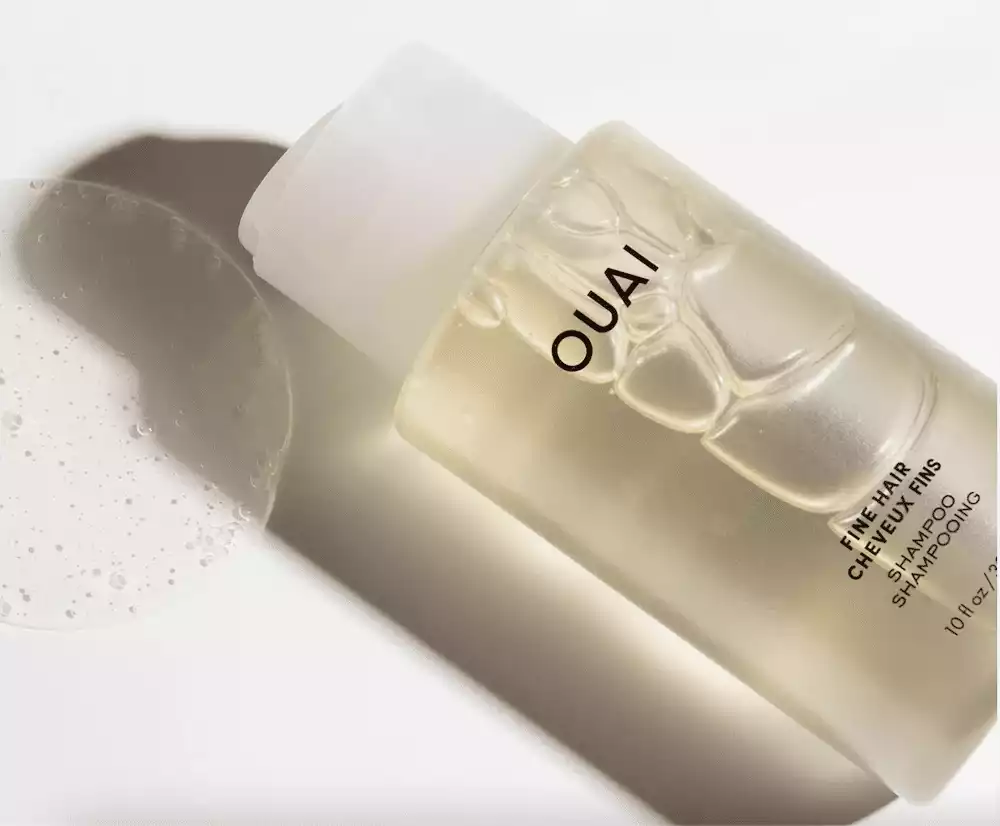 Ouai Fine Hair Shampoo
Thin hair girlies finally have a product just for them! This thin hair shampoo is the perfect addition to your routine if you want fresh, clean, and bouncy hair.
Pros:
Hydrating

Volumizing

Best seller
Shop Now
TikTok loves this shampoo and Ouai offers it in a refill package alongside a fine hair conditioner! It comes in the fragrance Mercer Street with notes of Italian lemon, Turkish rose, jasmine sambac, iris, lily, and white musk.
The fine hair duo is a best selling shampoo and conditioner according to their website, so it's worth a try!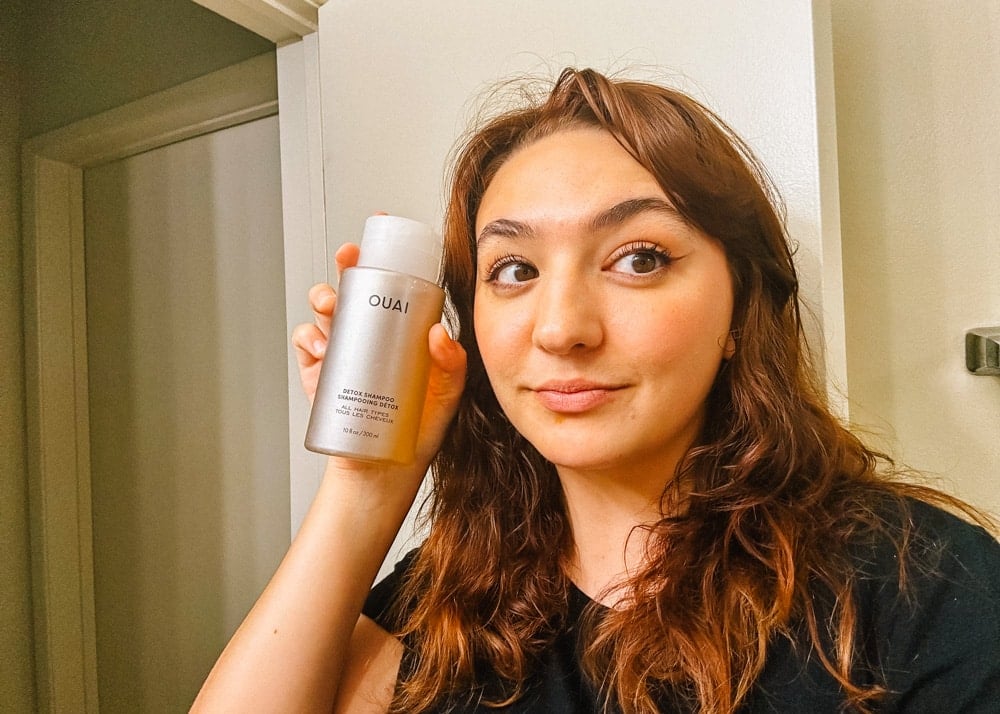 5. Quai Fine to Medium Hair Treatment Masque
This treatment masque is another excellent product for my thin hair and one of the best Ouai products for dry hair (so maybe not oily hair!), as it's meant to reduce split ends, hydrate, and fight frizz, all while remaining lightweight!
The main draw to this treatment masque is the ingredients consisting of hydrolyzed keratin, shea butter, and panthenol, which all work together to nourish your hair to keep it shiny, happy, and repaired!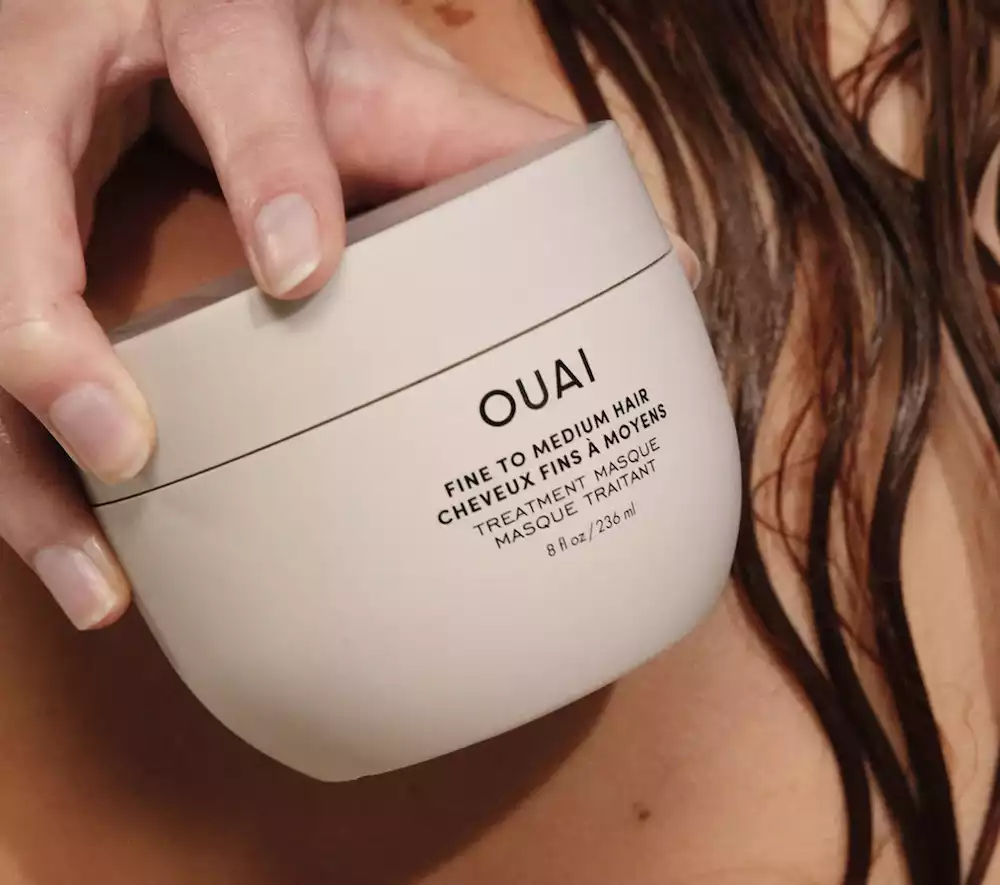 Ouai Treatment Mask for Fine and Medium Hair
If you suffer from dry or thin hair, this masque will come to the rescue! It's a great hydrator and works to repair damaged hair and smooth the look of split ends.
Pros:
Hydrates hair

Repairs damage
Cons:
Need to wait 5 min after showering and then rinse again
Shop Now
The only thing about this masque is that you must apply it after your shower, wait five minutes, and rinse it with cold water. So, you don't need to do this every day, but once a week would give you a sufficient boost in your hair!
6. Quai Melrose Place Eau De Perfume
The beauty community loved Ouai's hair products scented with the iconic Melrose Place so much that Ouai decided to bottle it up into the perfect perfume!
This rose-scented perfume is topped with lychee, bergamot, cedarwood, and white musk to give you the perfect feeling of a luxurious life.
For $64, this perfume is more expensive, but it offers high-end scents for a decent price. My tried Jo Malone is way more expensive than this fragrance.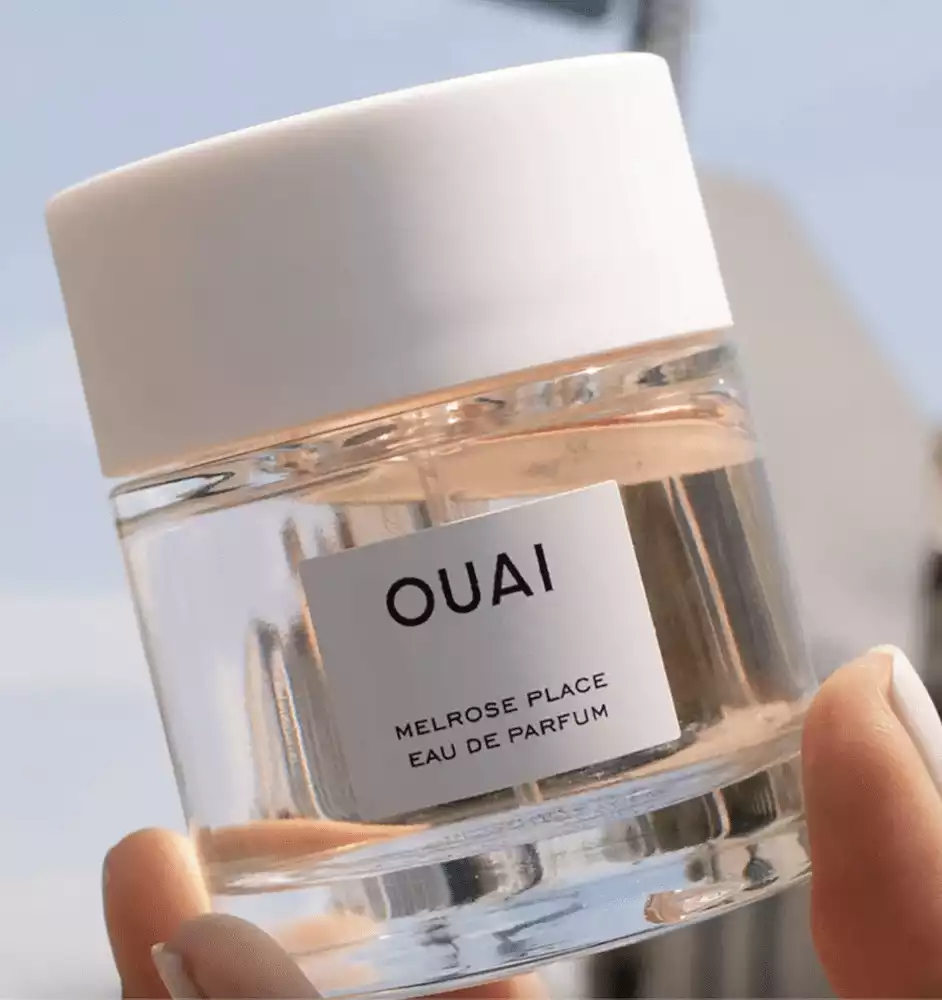 Ouai Melrose Place Eau de Parfum
Ouai girls RAVE about this rose scent. It's not like your grandma's perfume. This fragrance is fresh, luxurious, and clean. It's perfect for those who want to smell divine wherever they go!
Shop Now
If you didn't want to drop a bag on this perfume, however, you could also pick up their Rose Hair & Body Oil, which is half the price and hydrates, leaving you smelling amazing (or check out Snif perfumes for an even more affordable perfume!)
The Melrose scent can become your entire life. You can have your whole bathroom entirely made up of this scent with Ouais' Scalp & Body Scrub, body cleanser, body cream, and perfume! Any of the melrose place products make for great gifts too!
7. Quai Super Dry Shampoo
Is your hair oil getting a little out of control? This dry shampoo is super absorbent and the perfect fix.
Using volcanic minerals and rice starch, the dry shampoo dispenses on the scalp like hair spray, giving it new life! If you like to wash your hair once or twice a week, this dry shampoo is the perfect boost to get you through your less fresh days.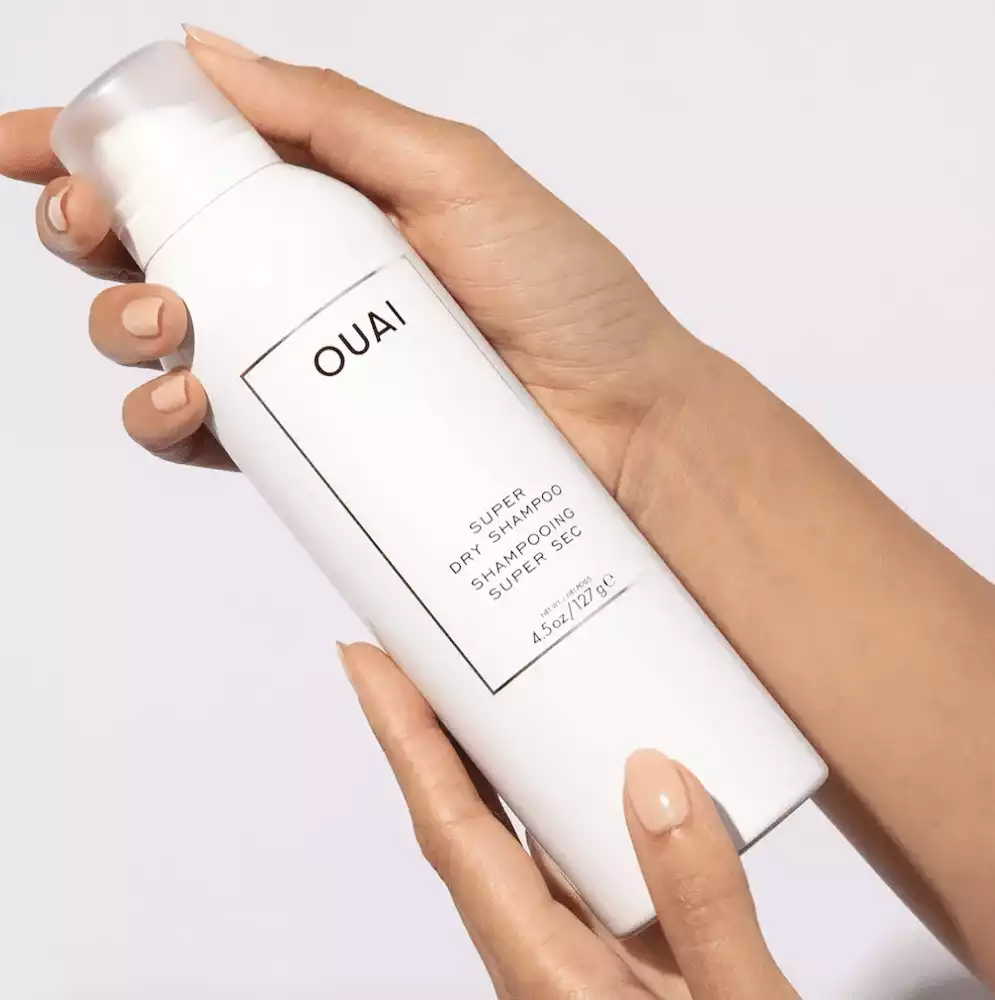 Ouai Super Dry Shampoo
This dry shampoo is stellar at reviving your hair after a third "no-wash" day. Great for giving you a fresh look even when your hair is not so fresh!
Pros:
Super absorbant

Fresh hair feeling
Shop Now
It gives your hair body and they even have a travel size version to stick in with your makeup when you travel. Nothing feels better than refreshing your hair and makeup before the plane lands.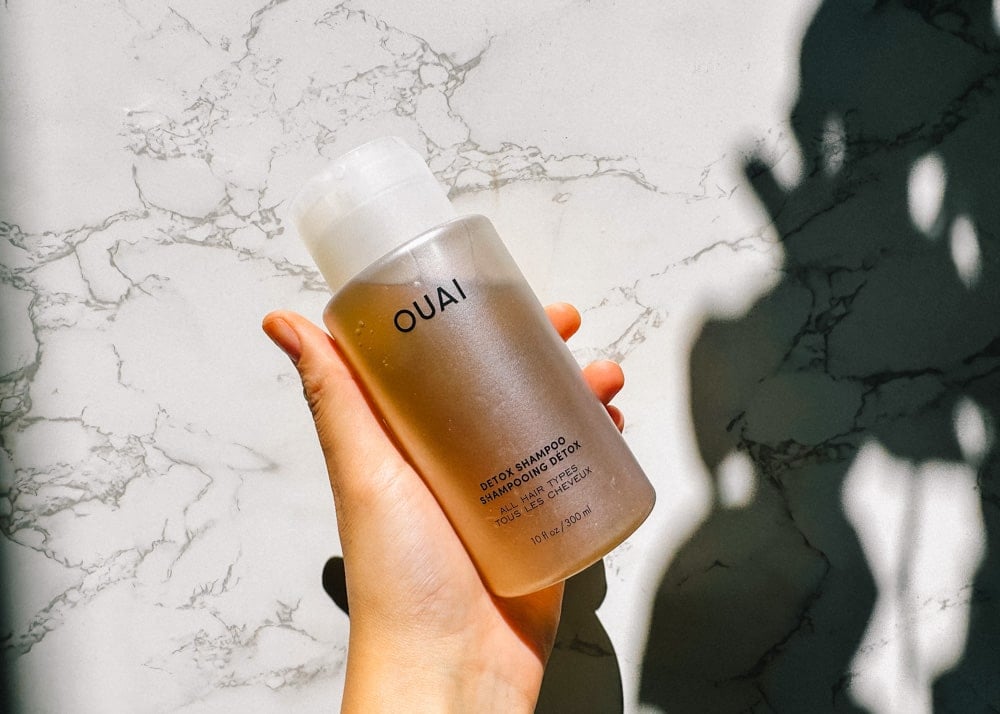 8. Quai Wave Spray
Let me preface this Ouai wave spray review by giving you a little tip when applying product to your hair after you shower: the wetter, the better for application.
If you've ever wondered why your hair gets crunchy when using curl cream or a curling spray, it might be because you didn't apply it to wet enough hair. So, when using this wave spray, try it out on super wet hair and see if it dries with a nicer finish.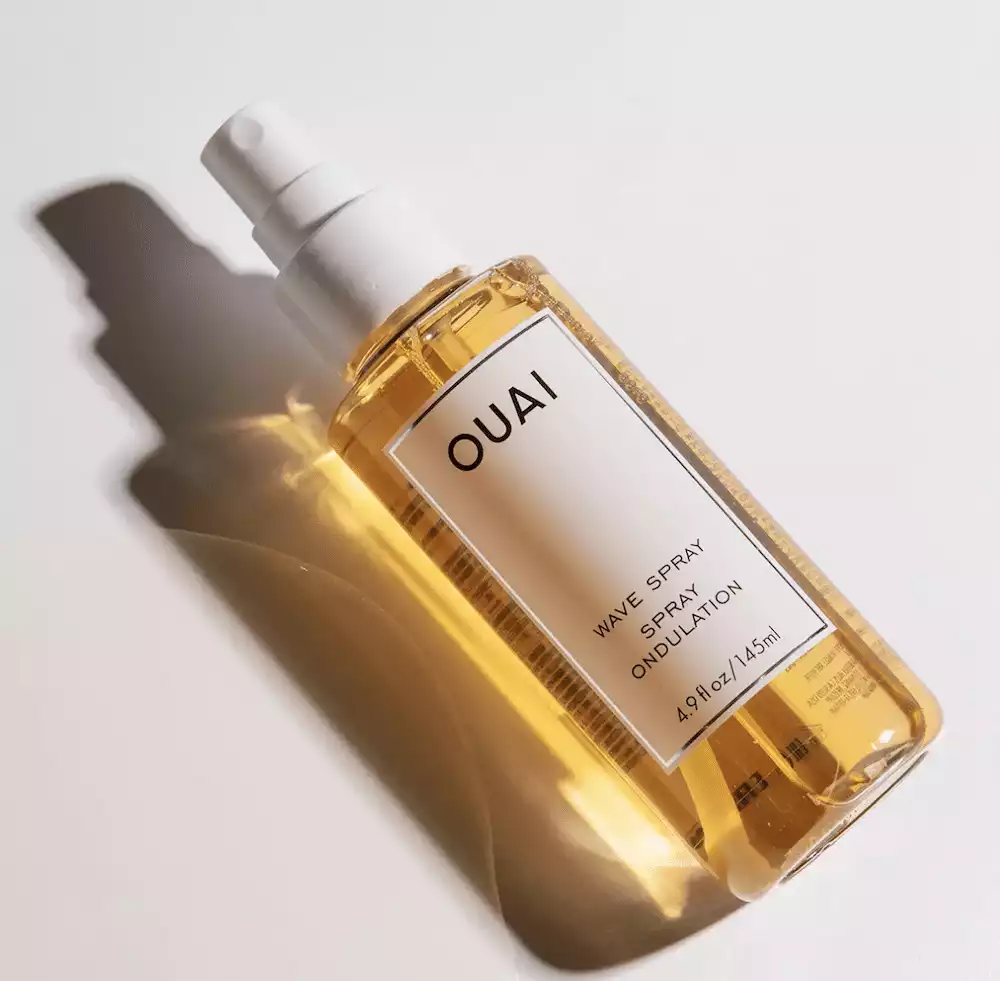 Ouai Wave Spray
The wave spray gives you that beachy wave to your hair without using salt. The wave spray uses rice protein to give you the perfect look for your dry hair without drying it out! A Great option for those who like a little more texture in their hair.
Pros:
Keeps hair hydrated

A little goes a long way
Cons:
Need to style hair for maximum results
Shop Now
This wave spray is great for bringing that beachy wave to your hair with a salt-free formula in the scent North Bondi! You can also apply this spray to dry hair to revive your beachy wave, but I recommend adding it in after a shower when your hair is still malleable and takes the product better.
9. Quai Hair Oil
Okay, I know I said in the title of this piece that this list would be from best to worst products, but in all reality, Ouai makes great stuff.
Let's finish up this list with the Ouai hair oil review! This oil is a multi-tasker. It wrangles in your frizz, protects against heat, gives your hair a high-gloss finish, and protects against color fading.
(Oh, and if you're interested in changing up your hair color for the summer, check out oVertone for some epic shades.)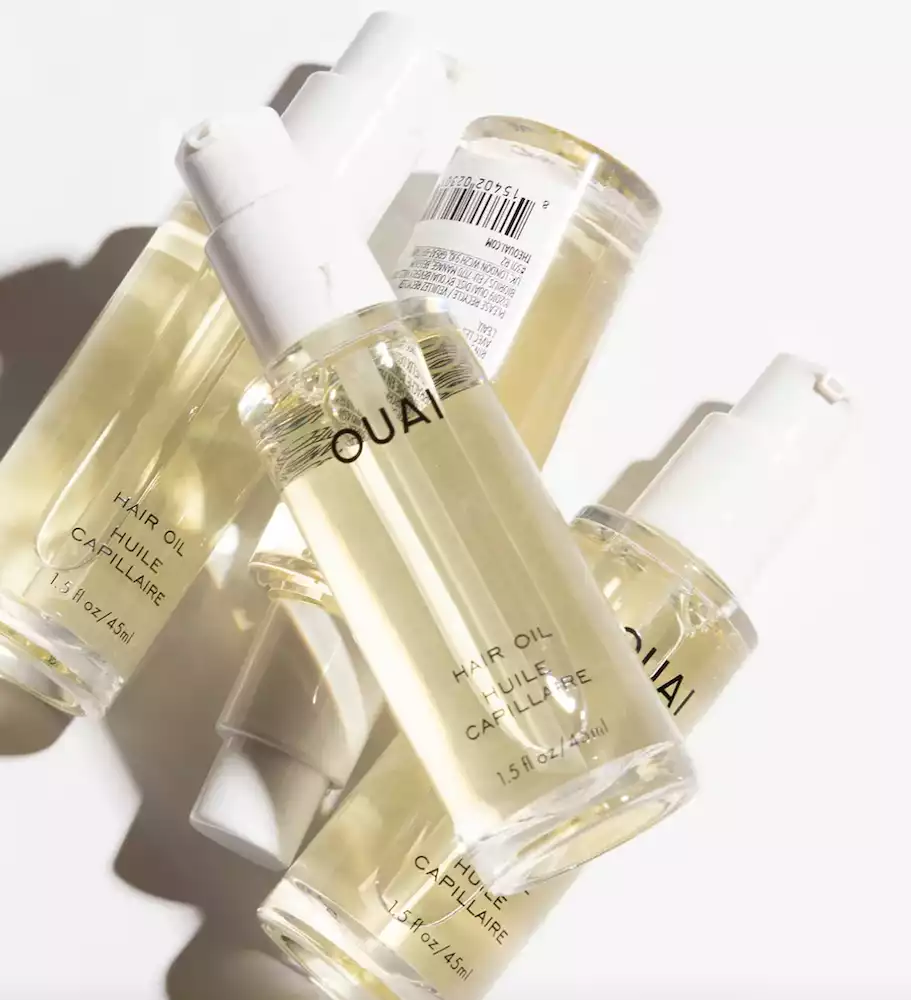 Ouai Hair Oil
Give your hair a glossy, frizz-free finish with the Ouai hair oil! This hair oil is excellent for those who love to style colored hair or need help managing flyaways. A good pick if you're going for an elegant LA girl look!
Pros:
Heat Protectant

Color fading protectant
Shop Now
If you love to style your hair, this oil will help keep your hair healthy and give you the perfect shiny blowout! You only need to apply this product midway down to the ends of your hair so your scalp can feel fresh and clean without an oily build-up.
That's the finalé! You might be saying, "Well, she didn't really say which products were bad." No, I didn't. Ouai is a solid brand that makes effective products with legit ingredients. There's no smart technology complex jargon and they get straight to the point, telling you what they used and how it'll help your hair.
Plus I love how they offer a sustainable refill pouch once you finish your product! The only real hang-up I have with them is the price.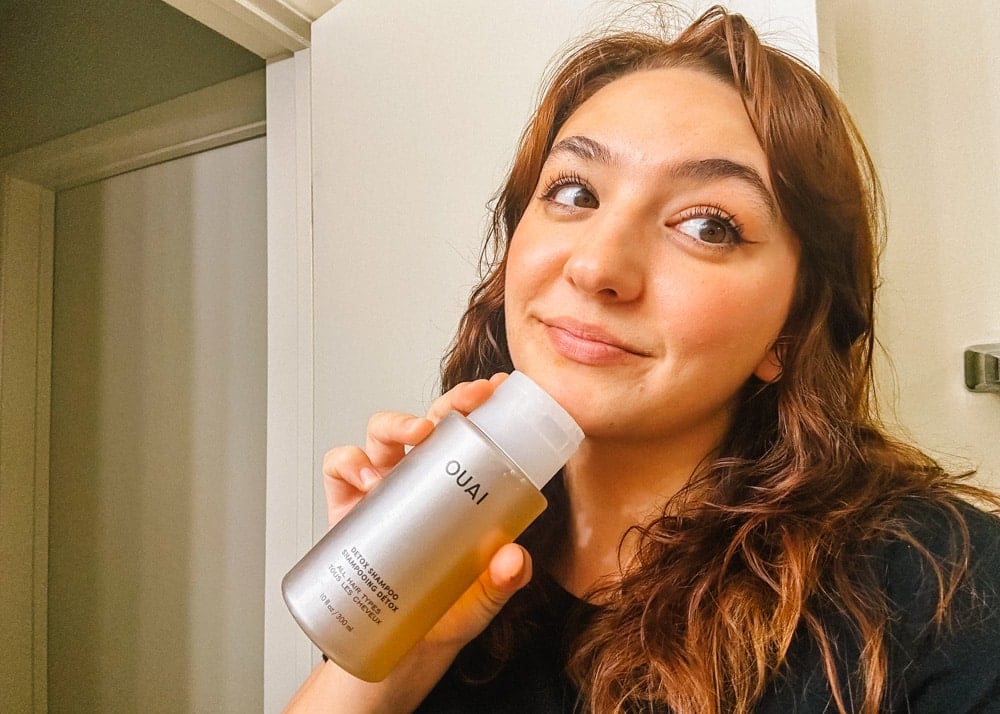 Ouai vs. Olaplex
Much like Olaplex, Ouai is on the more expensive side of hair care products, but investing could be worth it. When doing a Ouai shampoo vs Olaplex comparison, I can't say one is much better than the other.
One difference is that Ouai scents their products uniquely and Olaplex doesn't. If you want a more spa-like shower or hair care routine, I would opt for Ouai! The Olaplex system is more structured and takes more time to complete, and the Ouai is more freeform, offering products of all types to give you what you need for your hair.
Pro Tip: you should stick to one brand in case the ingredients don't blend well, but both have some great hair treatment properties that I personally love.
I suggest taking Ouai's Hair Type Quiz, comparing your results to the Olaplex system price, and going from there!
Have you ever tried Ouai? Would love to hear your thoughts in the comments! And should I check out their skincare next?!