My favorite aspect of living in San Francisco is the amount of amazing places to visit within just a couple of hours from the city. Monterey County is one of them. Last summer, Robin and I drove down to visit the Monterey Bay Aquarium and have dinner in Carmel By The Sea and we fell in love with the area. There's so much to do here, from horse back riding, to golfing, to hiking, to wine tasting, to dining out — we actually had a hard time figuring out what to do on our day date! I guess that's a good problem to have?
I wanted to go horseback riding on the beach, but called to make reservations too late, so instead we opted for a lazy day feasting on wine and good food outdoors. We started by stopping at the Paris Bakery Cafe in Monterey. We loaded up on breakfast goodies and headed to the Pacific Grove entrance of the 17 Mile Drive. It costs $10 to enter, and is so worth it! The beaches here are some of the most beautiful I've ever seen. We chose to picnic at the #11 stop on the map and thankfully it was pretty tourist-free — #10 just up the road at Bird Rock was packed with cars and buses, so I was happy to have found a peaceful spot to pop open a bottle of Chloe prosecco and have a picnic by the ocean.
We lazily finished the 17 Mile Drive and ended in Carmel right by the beach. Since we've visited before, we opted to skip the beach and wander up and down the main shopping street. We grabbed some ice cream and coffee to bring along the journey. I love all the art galleries here, but my favorite stop of the day was to Lush where we smelled almost everything in there and probably got a little head high. Hehe.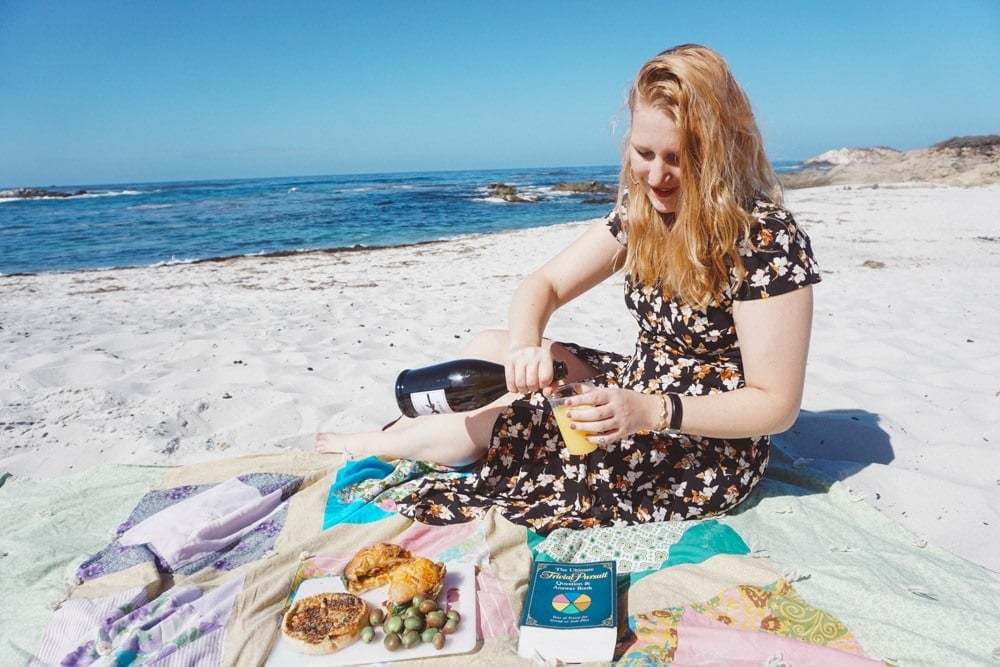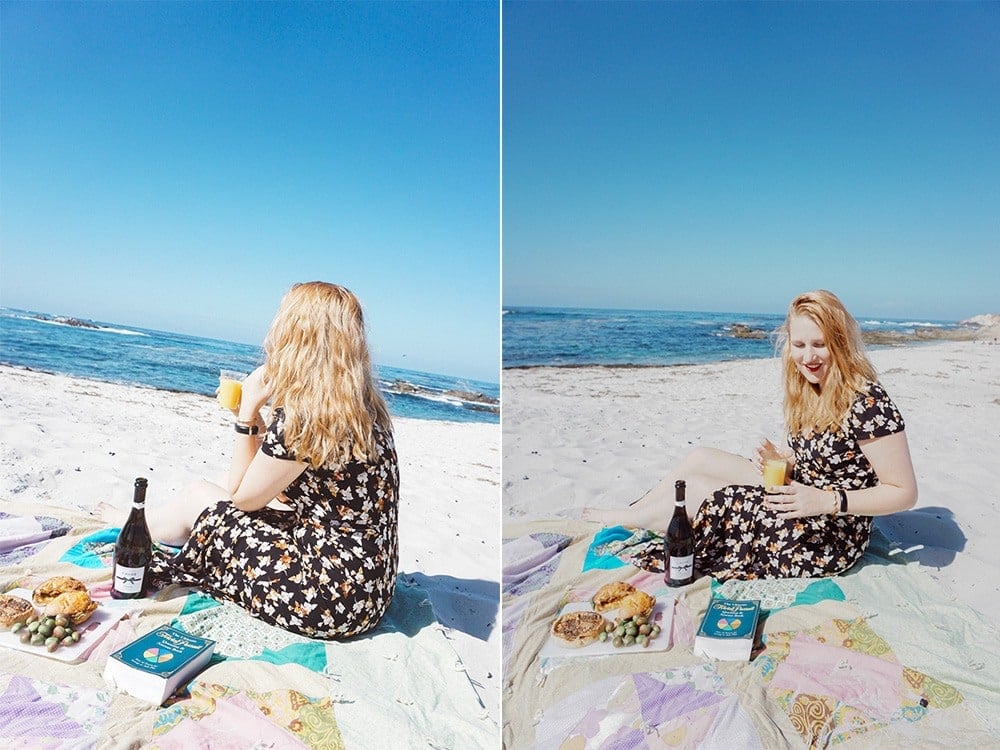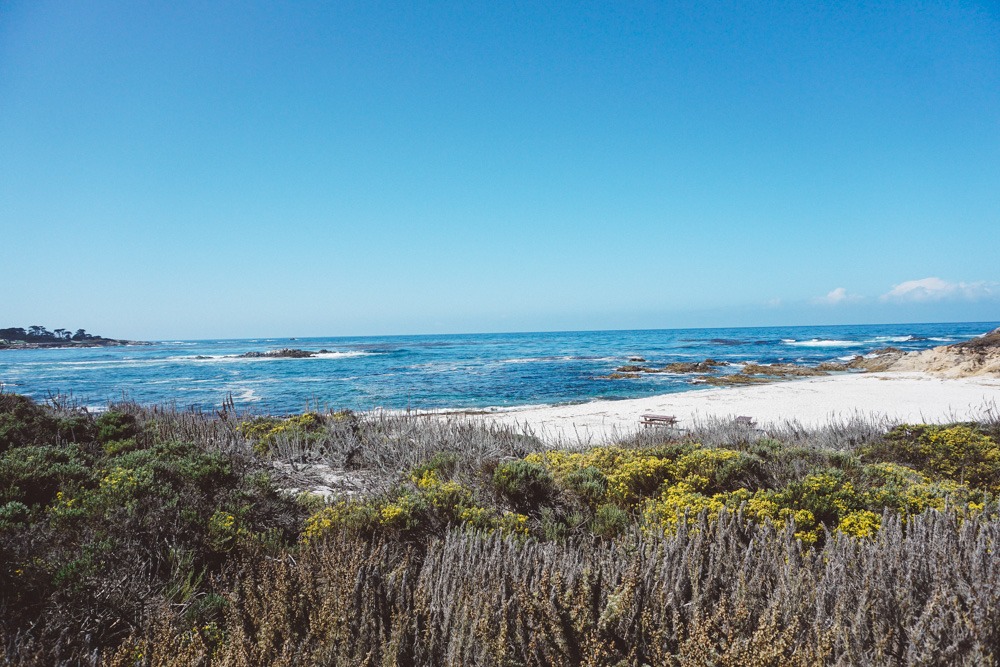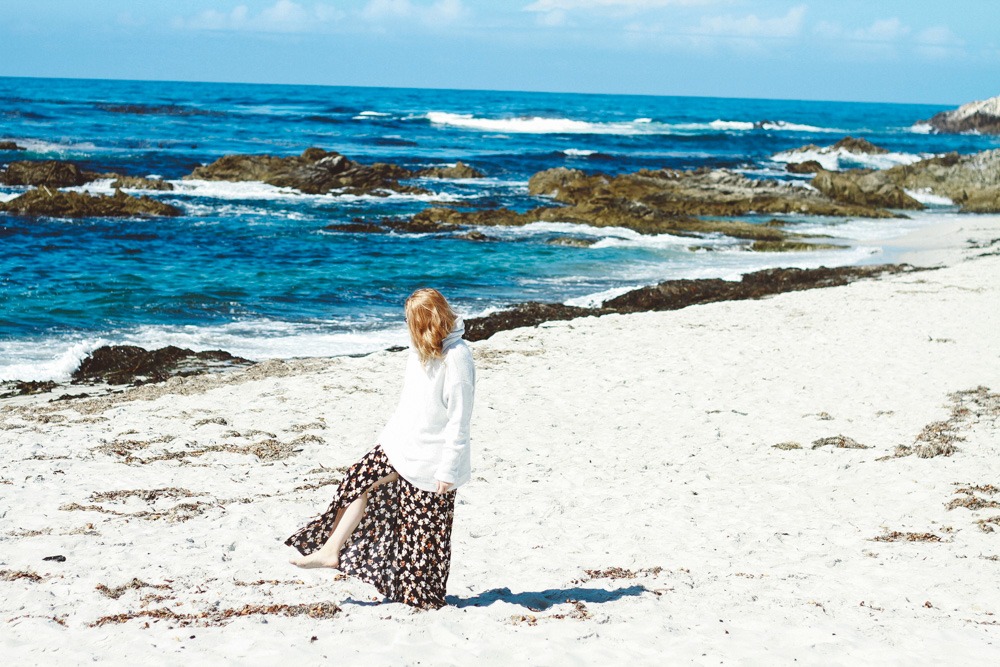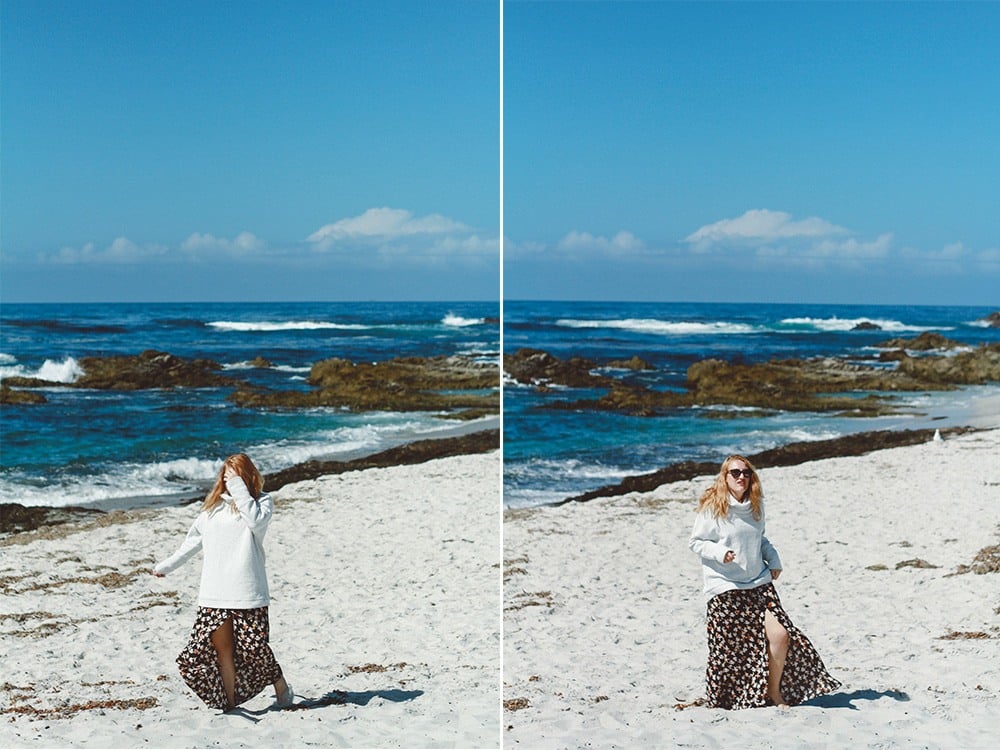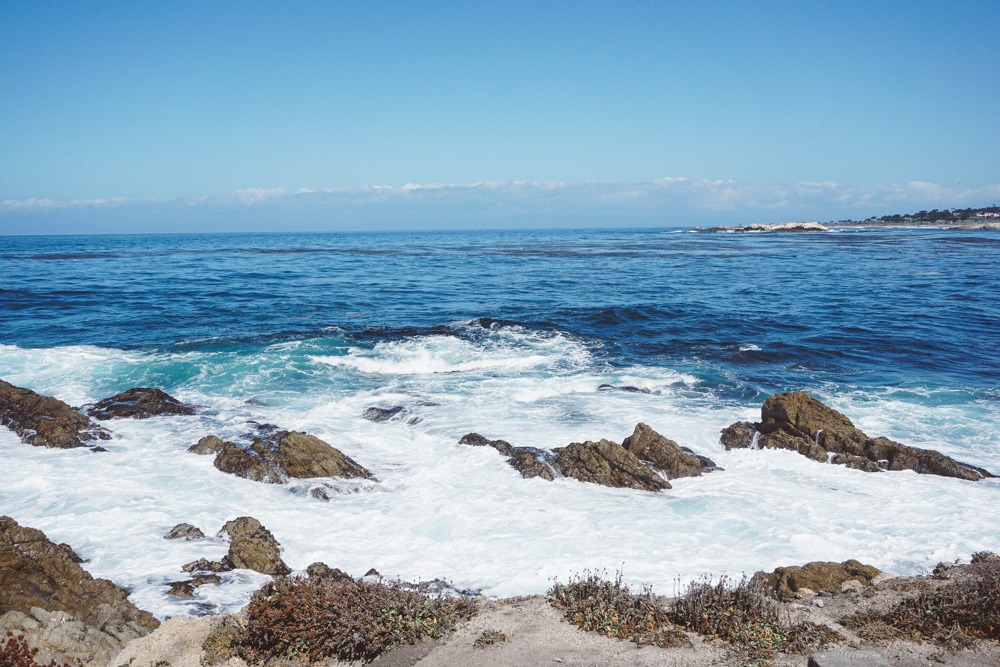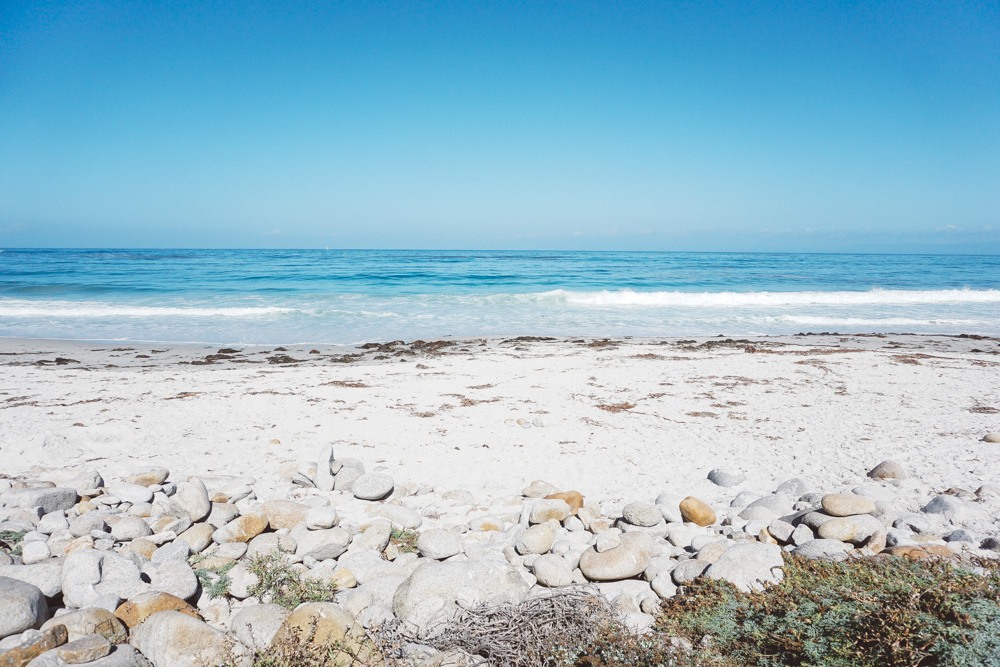 Next we stopped by The Mission, a beautiful old basilica from when Carmel was first colonized. I loved the salmon shades of paint used and the beautiful gardens. It's free on Sundays and normally $10 to enter. The Mission is right up the road from the Mission Ranch Hotel, where we had our hearts set on dinner. Dinner seating starts at 5pm there and boy, do you need to get there early! We rolled up to the hostess stand at 4:57 exact and they told us we got the last outdoor patio table — and we still had to wait 30 minutes to sit down! Three cheers for being early, you guys. I didn't mind waiting because the property is stunning. The place used to be used for a variety of purpose – from a creamery to an officer's club in WWII. It was under threat to being turned into condos (yuck) so Clint Eastwood, yes that guy, bought it, restored it to it's original glory and turned it into a ranch hotel. It come complete with a cute heard of sheep that you can watch from the restaurant patio, which also has a stunning view of a valley and the sunset. This was my favorite part of the day and we will be making another visit next time we're in Carmel.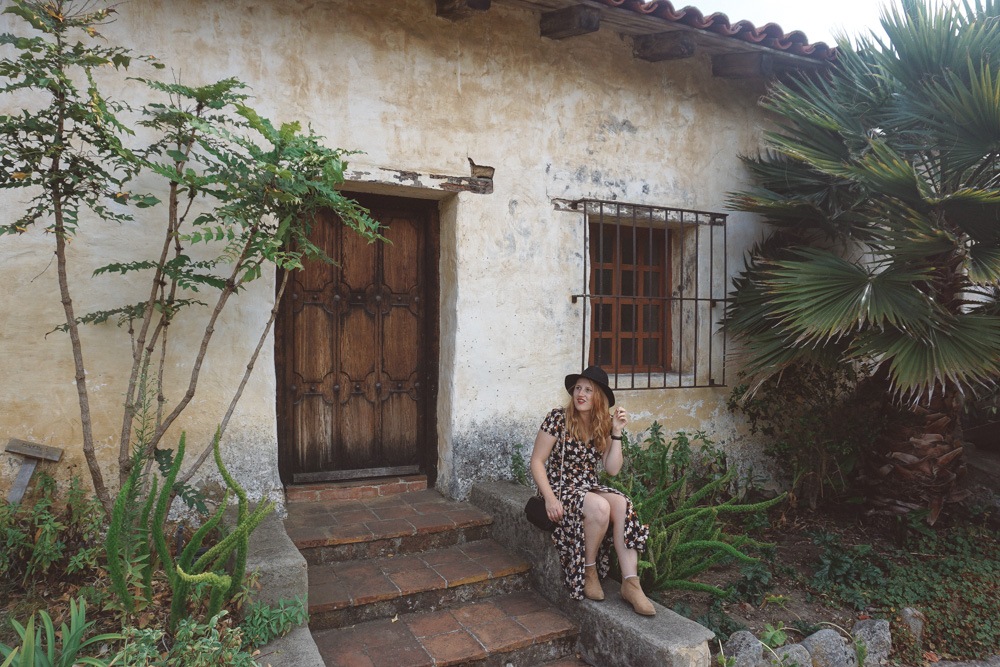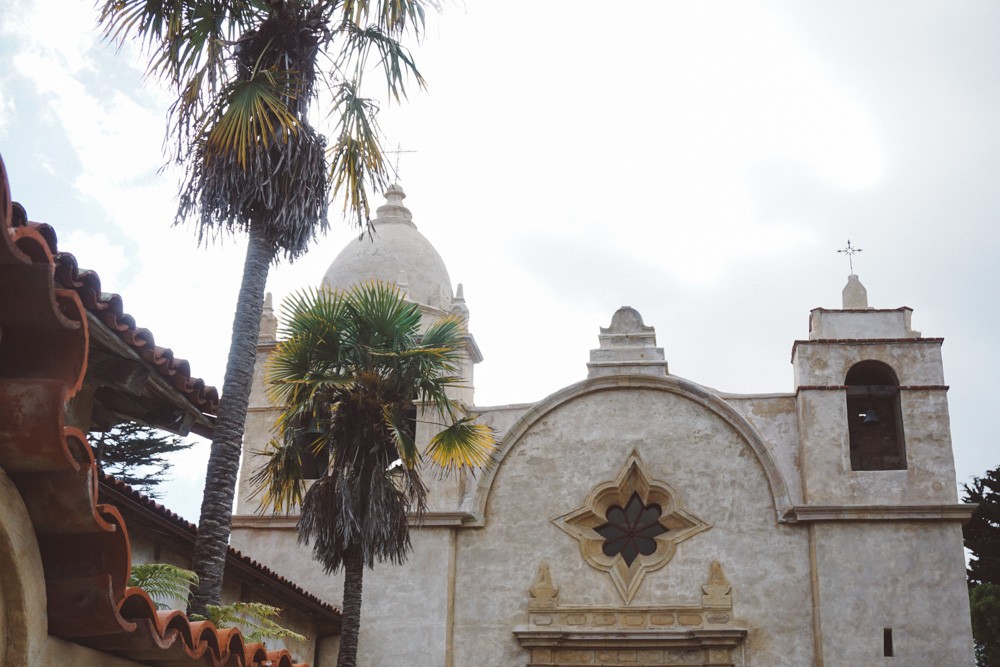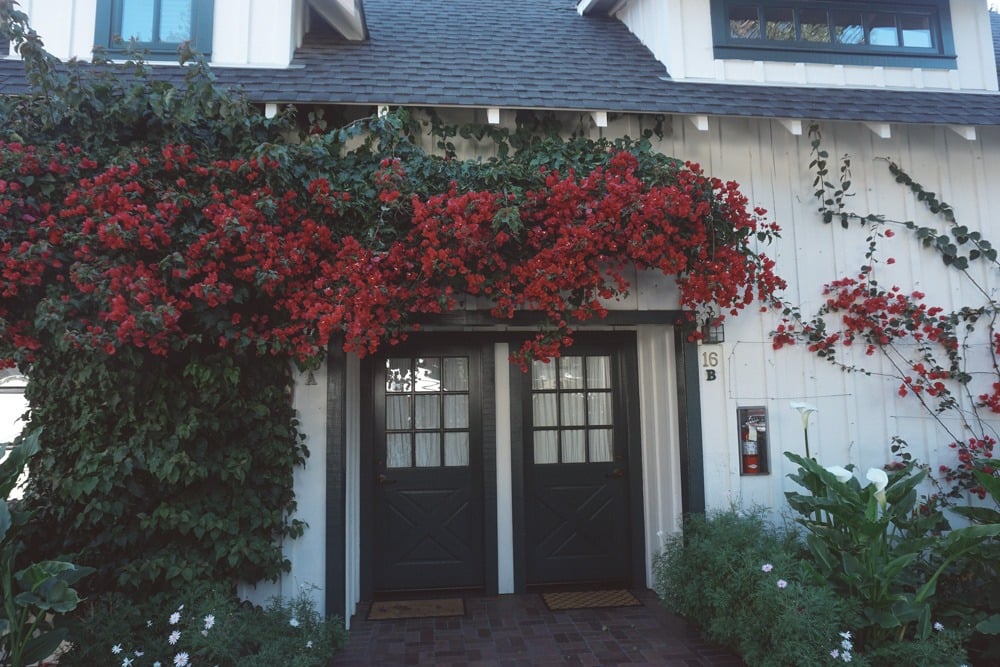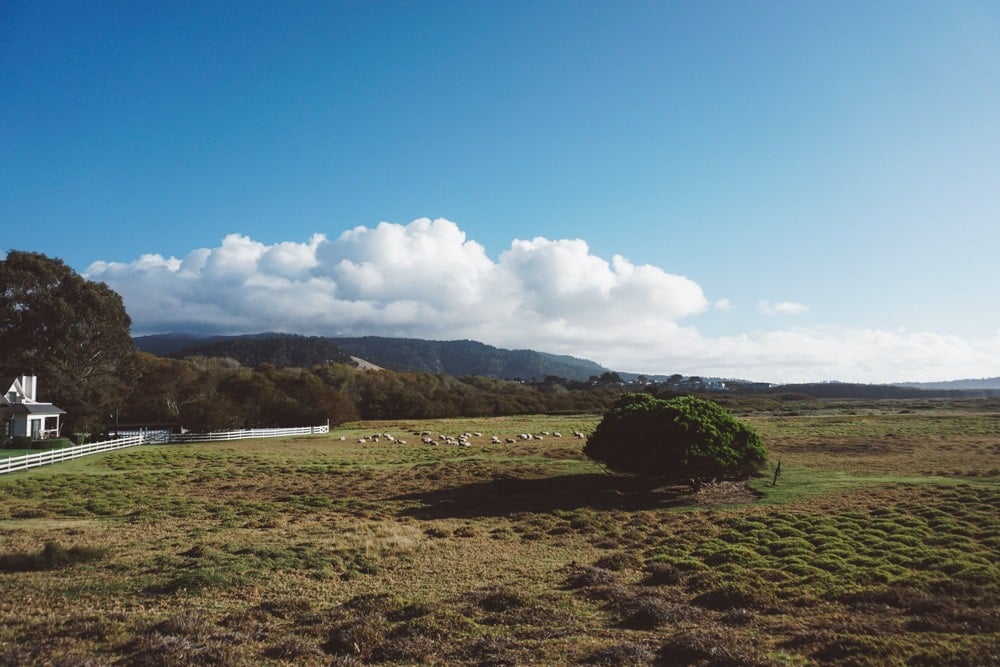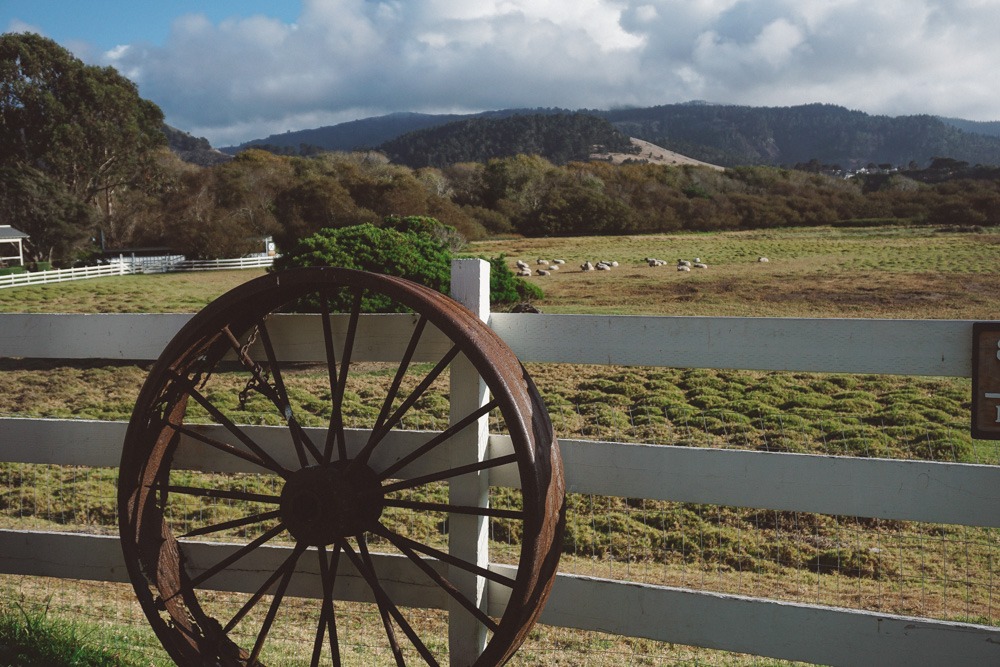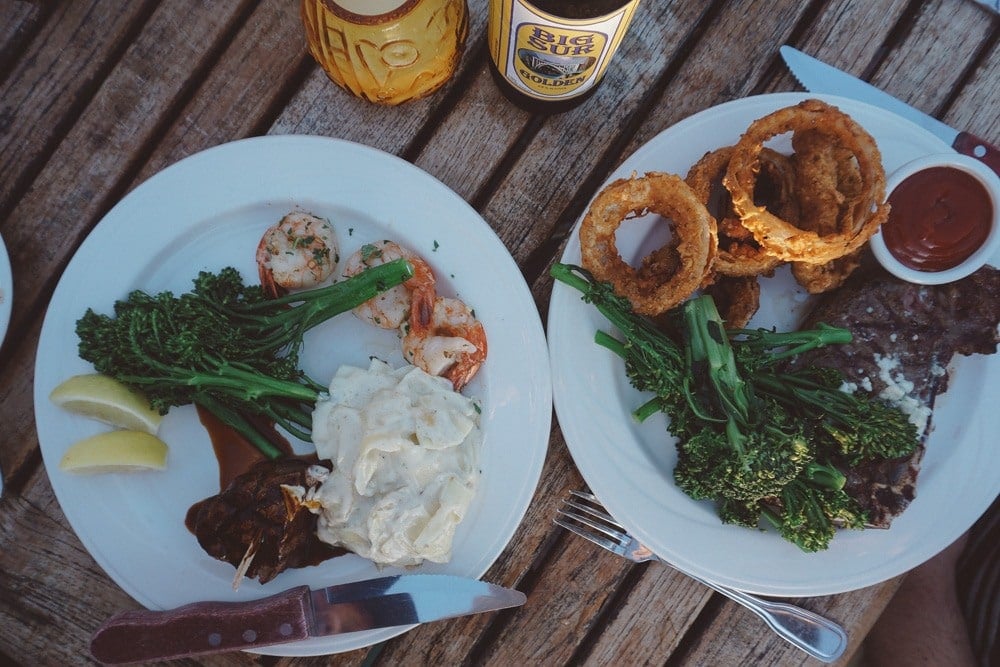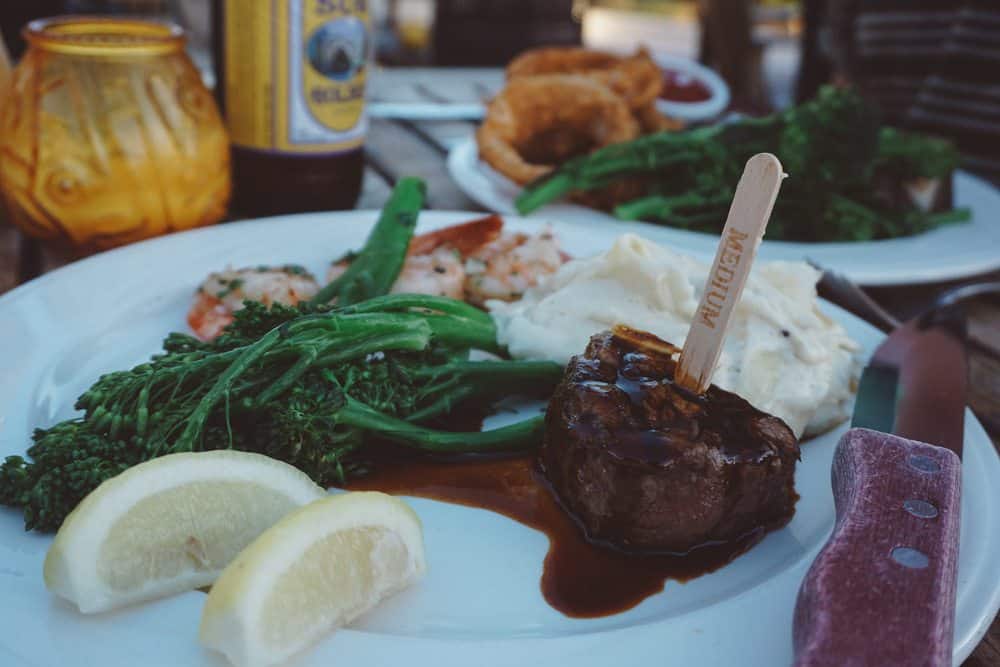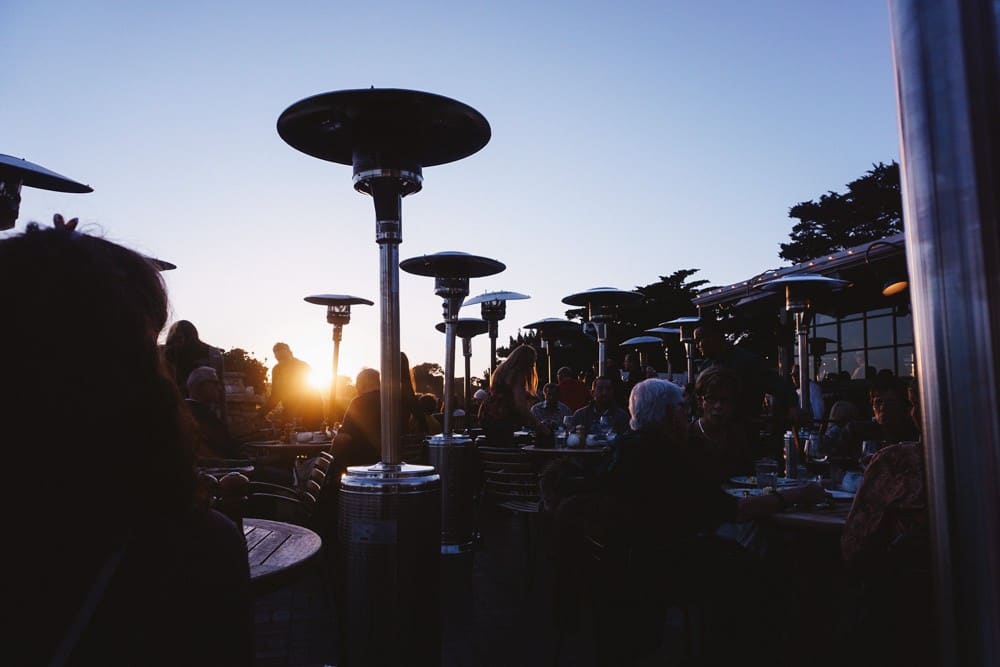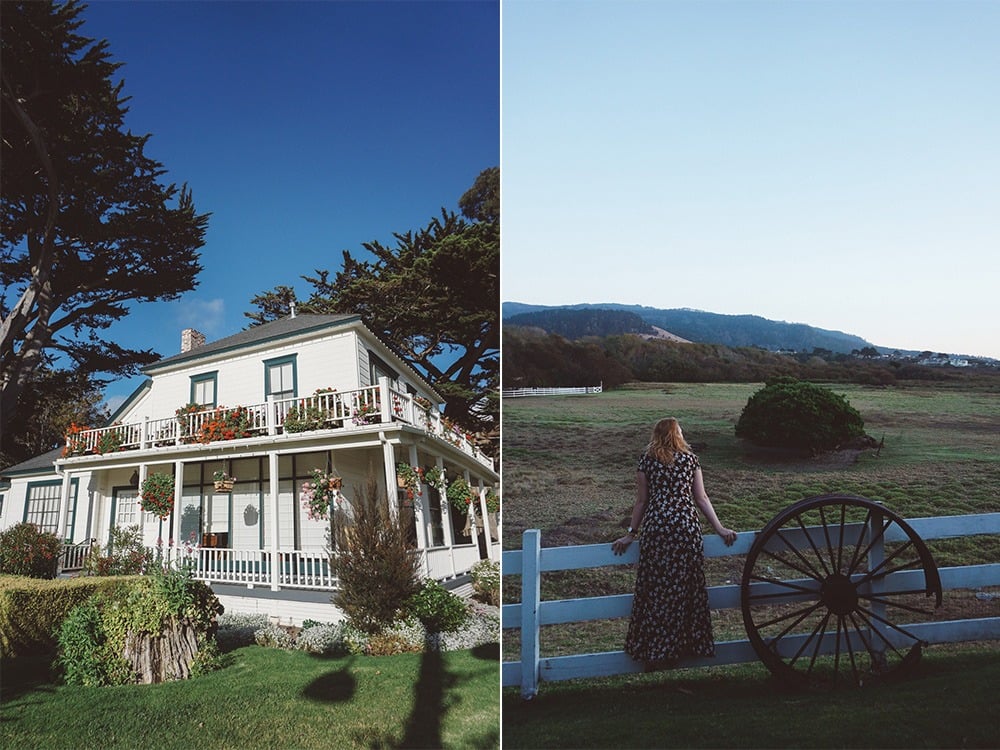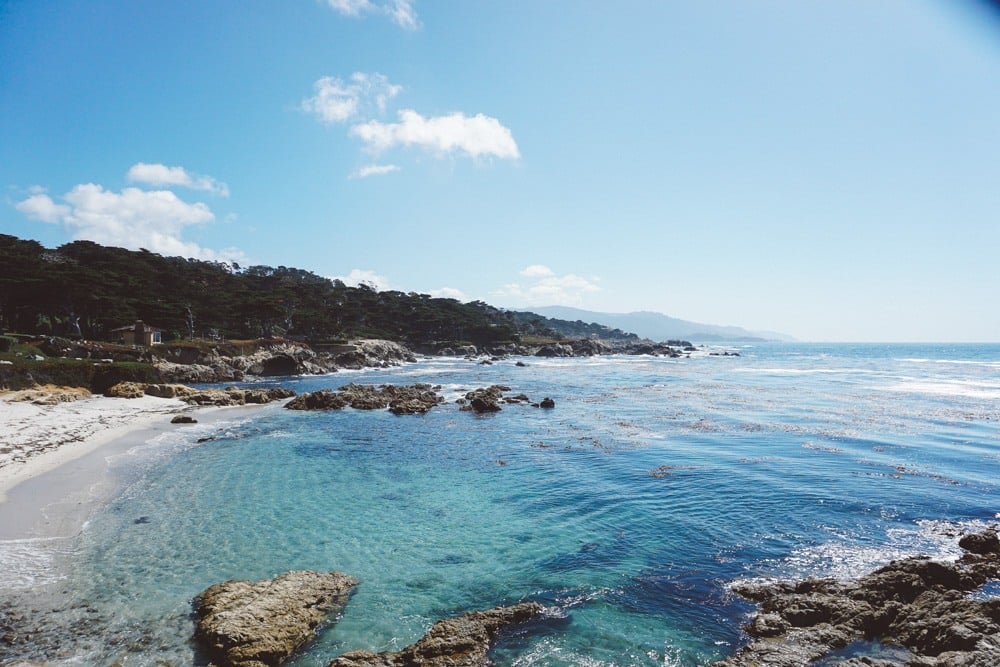 So, that was our day date to Monterey County! If you want your Monterey adventure, leave a comment below! See Monterey will be giving away (1) complete trip package, including 2 nights at Monterey Tides, 2 tickets to the Monterey Bay Aquarium, and a wine blending at Joullian Vineyards. See Monterey will be randomly selecting the winner.