If you've been following along Whimsy Soul for a while, you know that I'm always on the go! I love it and thrive off of my fast-paced lifestyle but my body? Eh, not so much. One thing I've noticed this past year is my skin acting out more and more. The more events I have, the more my face freaks out. I'm a little a ashamed to admit I've gone days without washing it and sometimes fall asleep with a full face of makeup on. Yikes! No wonder my skin hates me!
One of my goals for 2017 is do make beauty upgrades. I've already found my favorite dry shampoo and long lasting deodorant that I shared last month – now I've found the key to helping boost my daily skin routine! I've been using a Remington Facial Cleansing Brush for the past few weeks and BOY does it help! I love using the advance duel action head three times a week, or whenever my skin is extra dull or flaky. This baby is 10x more effective than manually brushing, which means I can spend less time in the bathroom and more time Instagraming while getting the same results.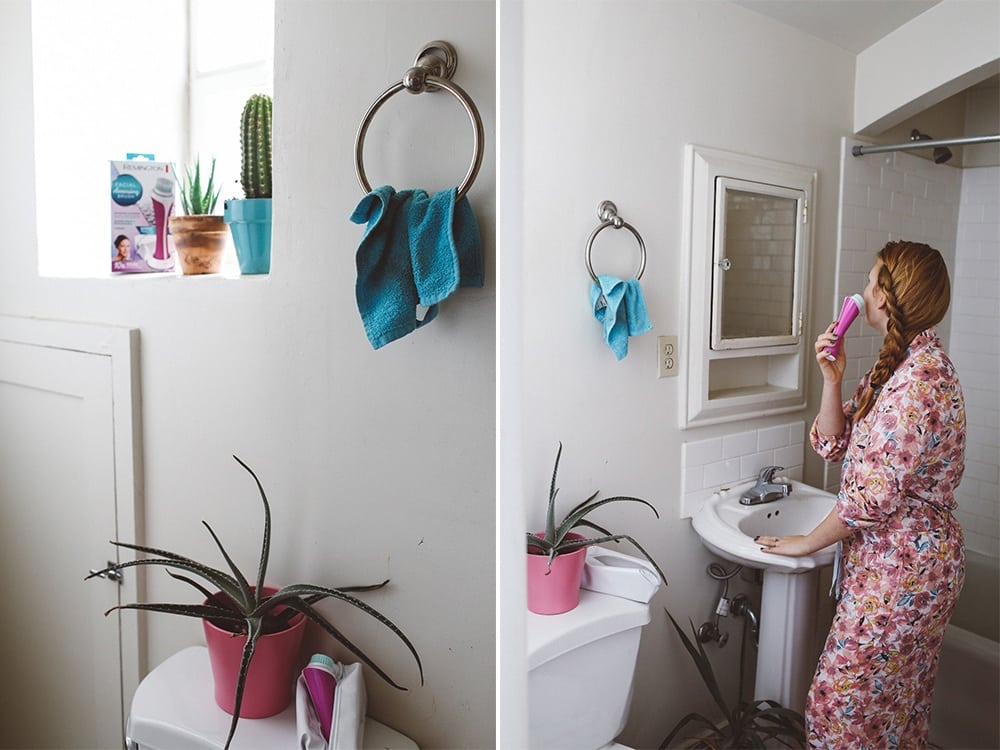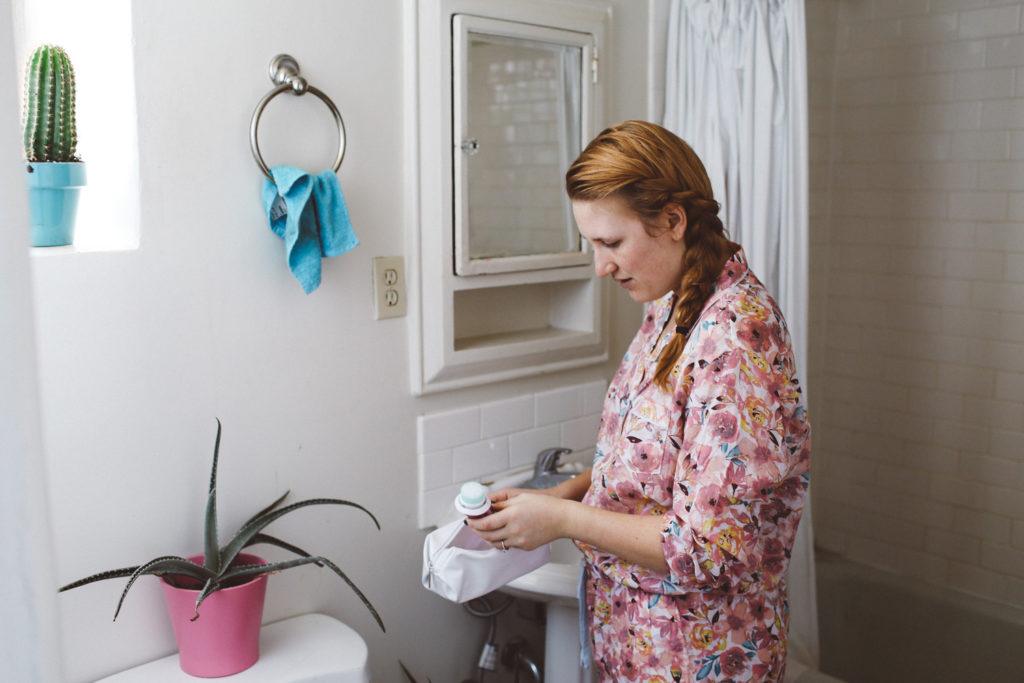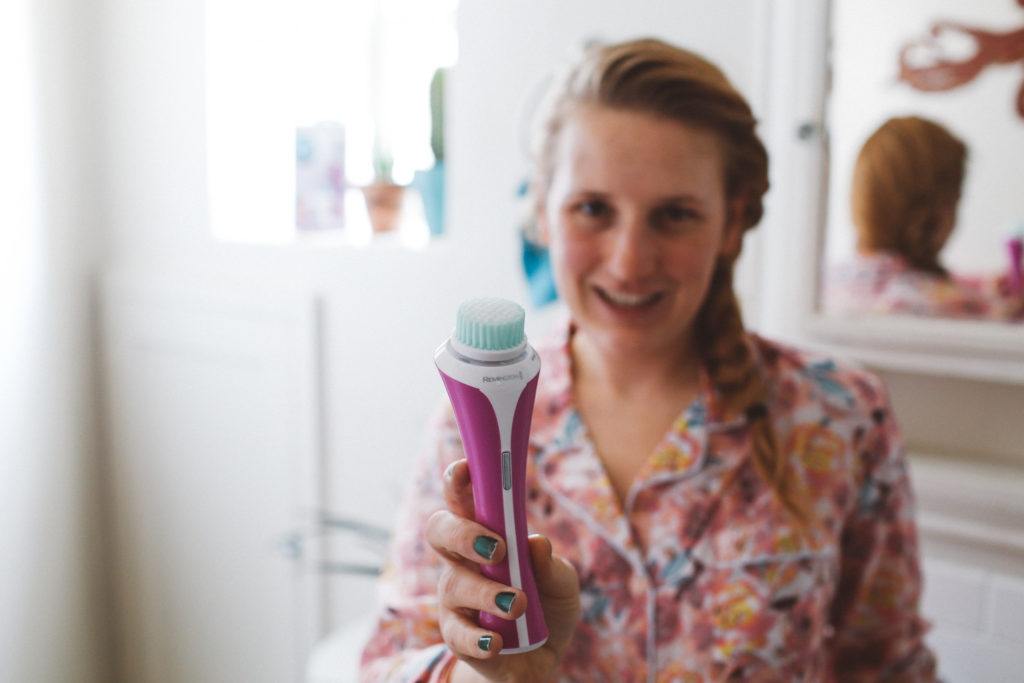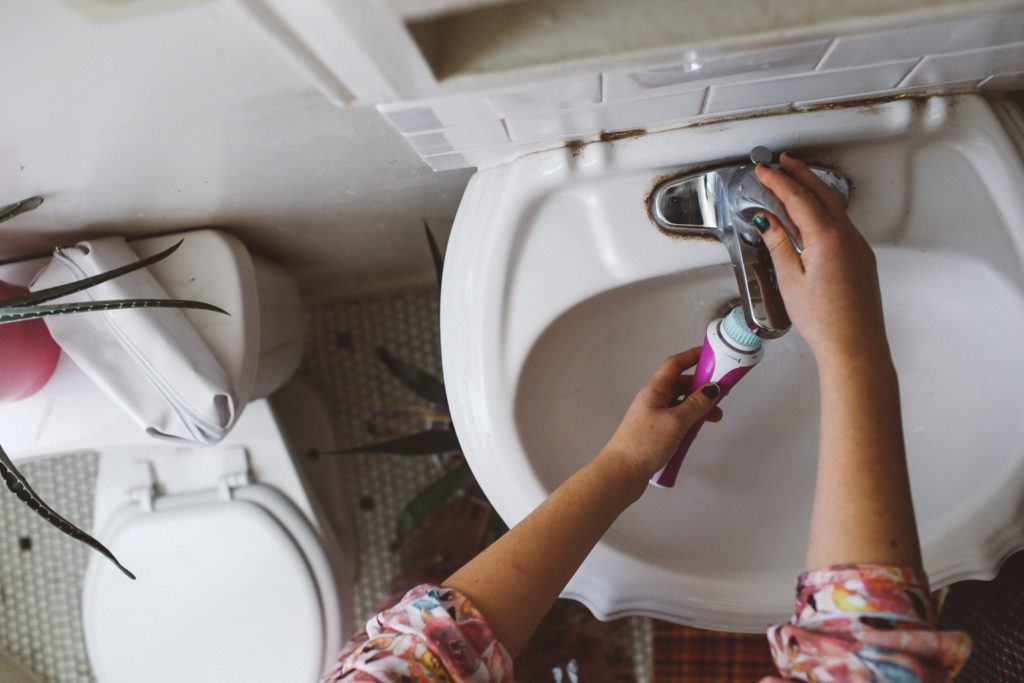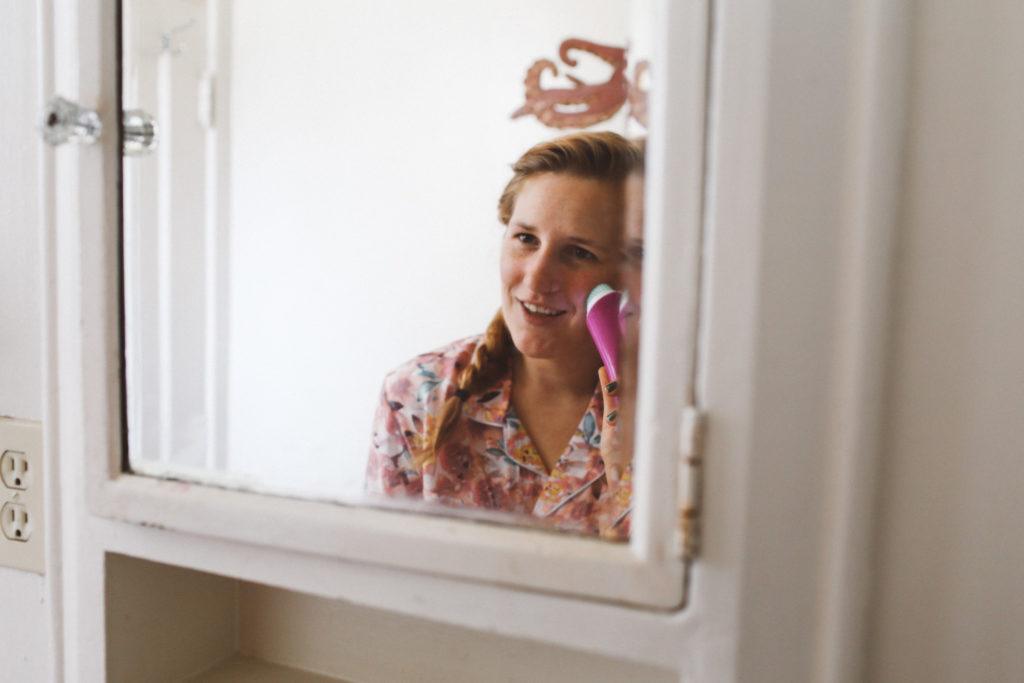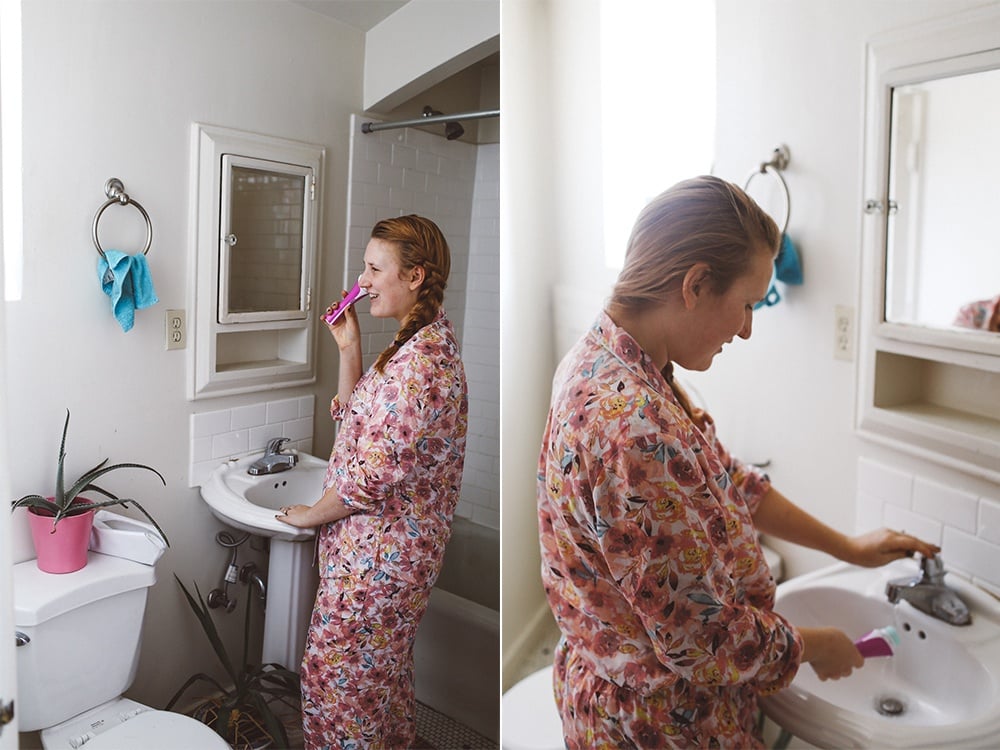 Here's my routine:
---
Daily
---
Morning: Wash with a gentle face wash and then moisturize with a light cream and add a thin layer of under eye cream. I keep it lighter in the morning because I later layer on makeup!
Night: I wash all the gunk from my face with the Remington Brush using a light scrub cleanser (something that has pellets but isn't a full on scrub). If I'm showering at night, I use the Remington Brush in the shower to wash my face. Then I layer on my favorite moisturizers and creams, have a cup of tea and tuck myself into bed.
---
3 Times A Week
---
2-3 nights a week I skip the traditional moisturizer at night and instead layer on oil olive. YEs, you read that correctly! I have uber dry skin and oil live is my secret facemark weapon. It's full of natural goodness and is very cheap. My skin soaks it right up and because I have naturally dry skin, I don't break out after using it. If you have naturally oily skin, don't use this trick!
---
Weekly
---
Once a week I wear a charcoal face mask to help draw out oil and impurities. I usually do these on Monday nights while watching the Bachelor. With wine. Heyo!
So, what are you waiting for? It's time to upgrade your daily beauty routine. Start with The Remington Facial Cleansing Brush (available at Walmart and on Walmart.com) and just use your favorite facial wash. The brush will do all the hard work for you. You just have to be prepared to look fabulous!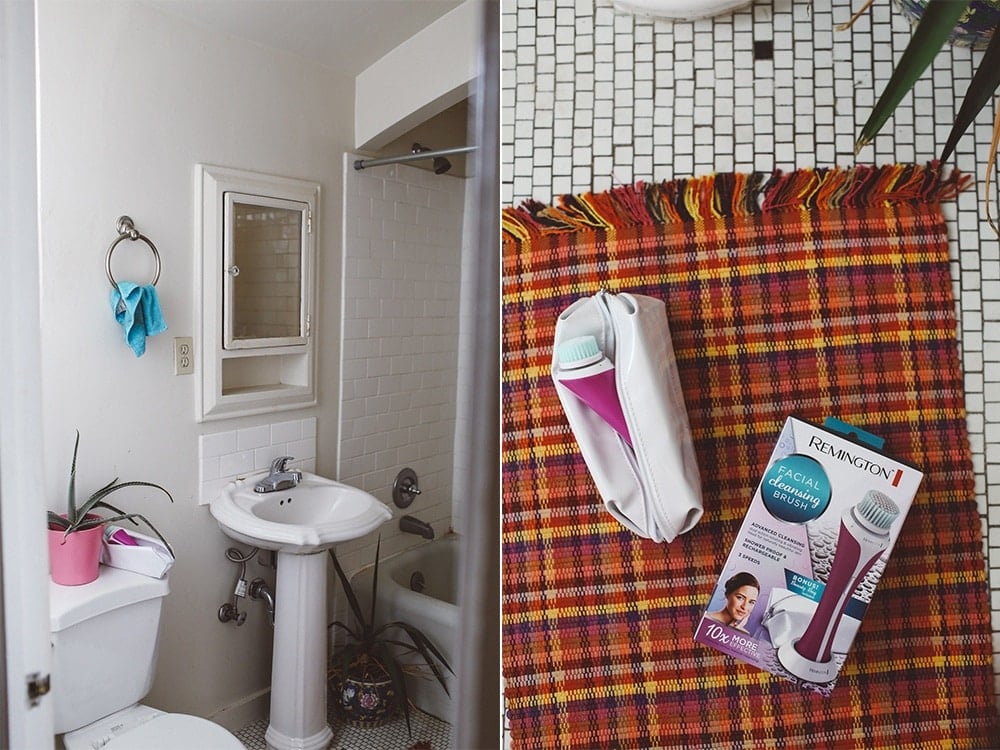 This post is part of a social shopper marketing insight campaign with Weave Made Media® & Remington but all my opinions are my own. #weavemade #CleanFaceWithRemington http://my-disclosur.es/RgFrEH