I'm a proud Slytherin. When I was younger first reading the novels, I never really knew what house I was in because I didn't want to be a Slytherin (they're evil everyone says!) but now as an adult, it's totally clear to me thatI'm a hard-core Slytherin. Just, minus the evil part.
I'm hoping I can take Robin to The Wizarding World of Harry Potter in Orlando next year (I went with friends to the Hollywood one last year and it was like, the best day ever!) And, I totally plan on dressing up to rep my house.

This is what I'm wearing in my Slytherin girl outfit! I used a variety of random makeup I had in my bathroom. Any black lipstick and green eyeshadow will take you far!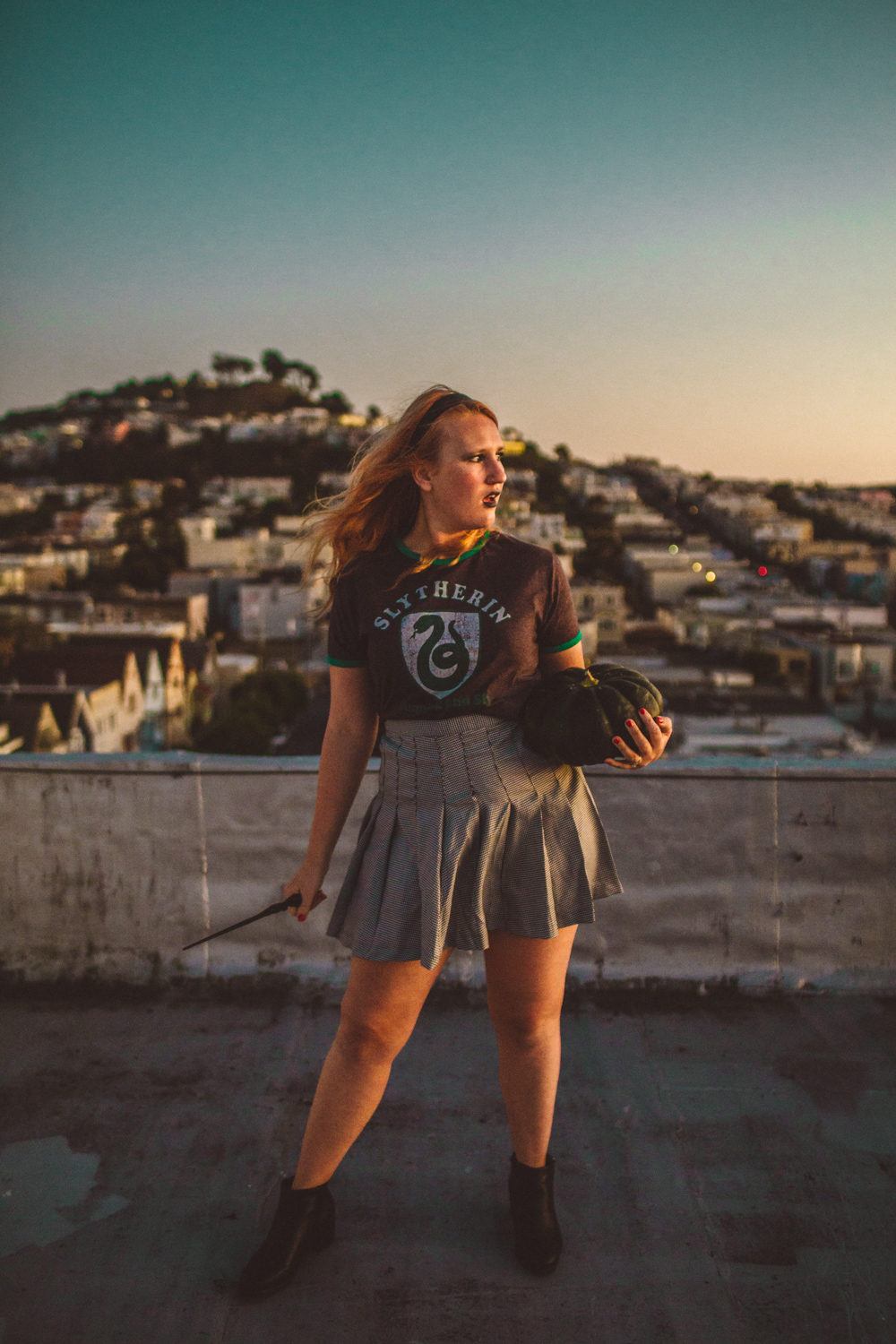 I'm not that into Halloween costumes. I usually always forget about dressing up until 7pm on Halloween night. I'm a lot like Jim from the Office — can't I just be Three Hole Punch Kara?
That's why I like this costume: it's so easy! It's honestly pretty close to an outfit I'd normally wear, just more intense makeup and a wand.
Here's some of my other favorite Slytherin & Harry Potter shirts to use as easy costumes!