As any 90's kid can attest, Harry Potter was a pivotal experience in our childhood. I waited in line to bookstores at midnight to grab the latest novel, then stayed up until sunrise reading.
I dressed up for movie premieres and argued with friends over which house we'd be in (I'm a Slytherin, by the way!)
I'm now 26, but my love for Harry Potter hasn't died. When some girlfriends asked me if I wanted to come along to their trip to Universal Studios Wizarding World of Harry Potter in Hollywood, of course, I said yes!
After a whole day at Universal Studios, I picked up a lot of insider hacks are just too good not to share.
These are Wizarding world of harry potter tips and hacks for the best trip possible! Keep on reading, harry potter fans!
Psst -you can buy tickets online here.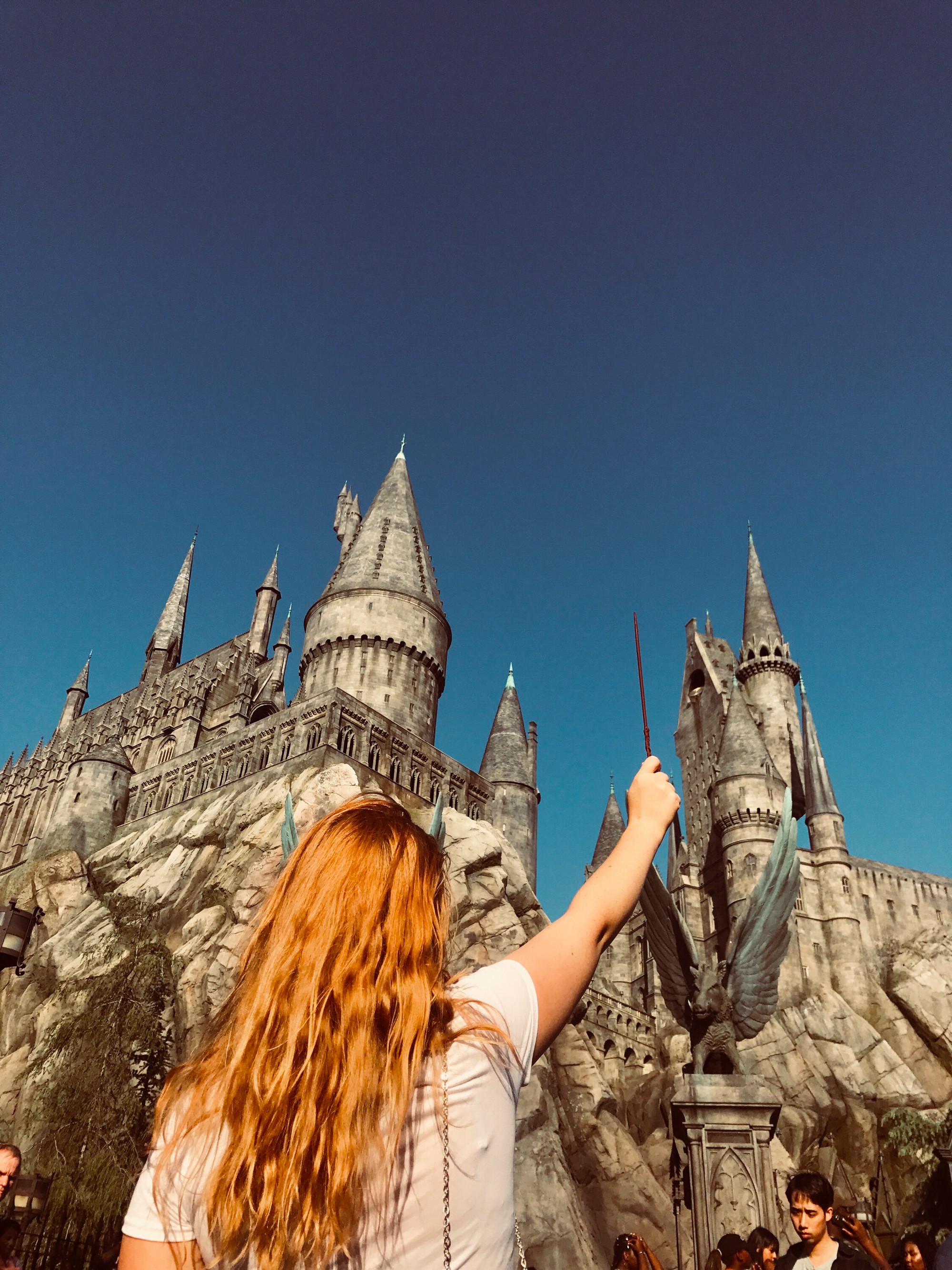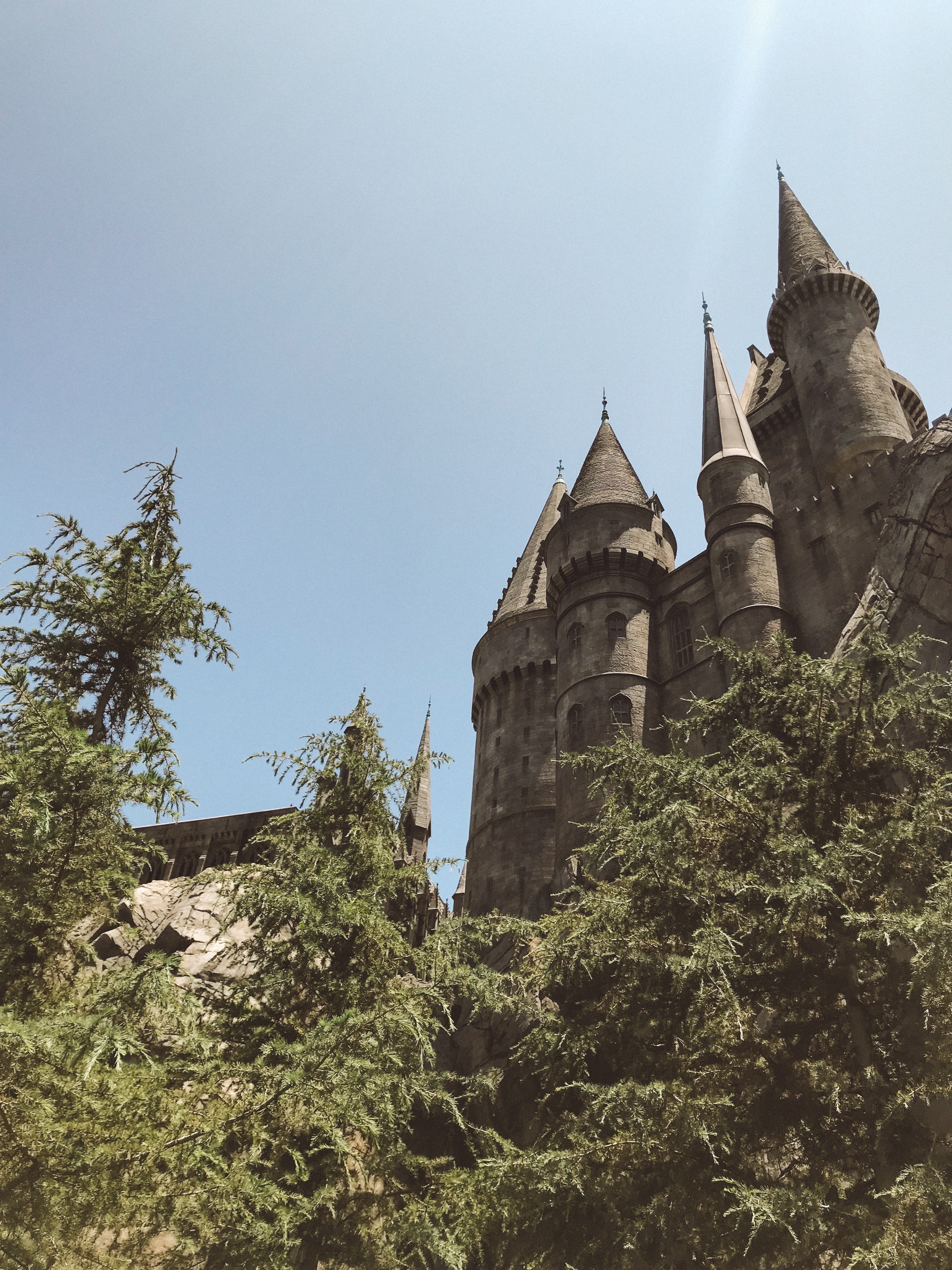 NOTE: These Wizarding World of Harry Potter secrets are for Hollywood, not Universal Studios Florida.
The Universal Orlando Resort theme park is much bigger and has additional things like Diagon Alley and a chance to ride the Hogwarts Express train.
Many of these hacks will still apply to the Orland Universal Studios Harry Potter theme park, but keep in mind they are different! I want to travel to the East Coast just so I can "visit" Diagon Alley and the Leaky Cauldron!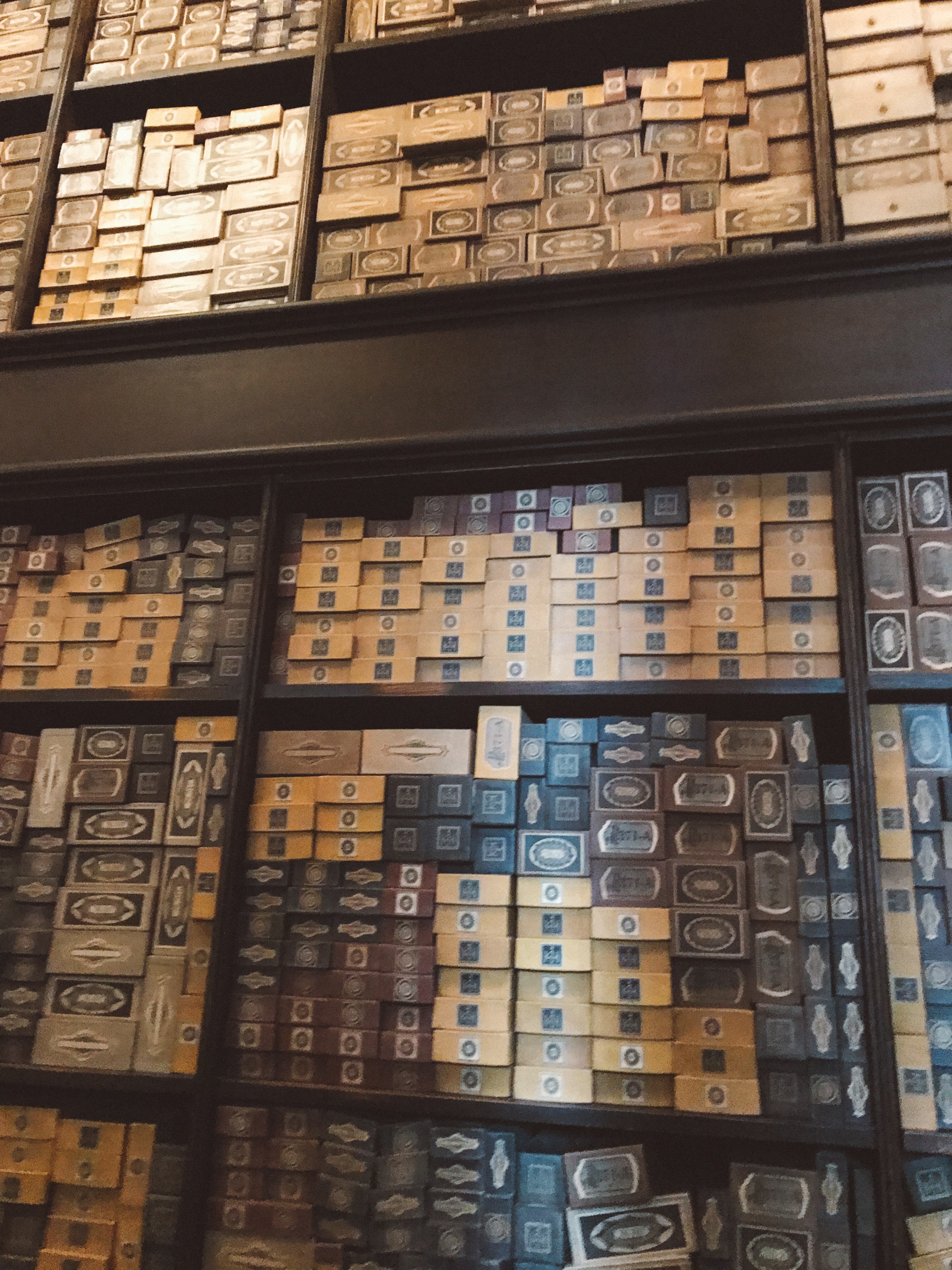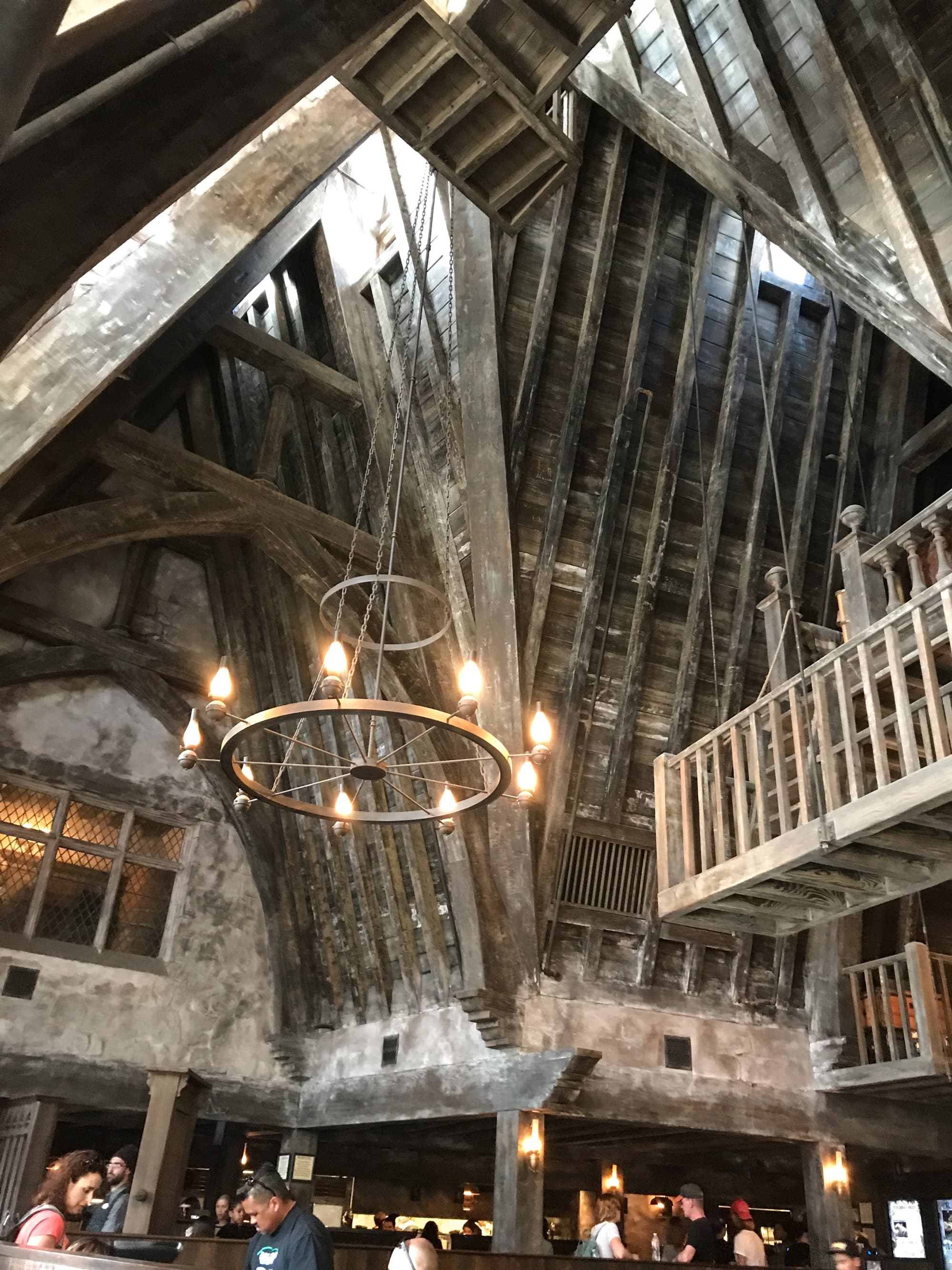 Wizarding World of Harry Potter Tips Hollywood
Keep on reading for all the things to know before going to harry potter world in Hollywood.
Got questions about the Wizarding World of Harry Potter or Universal Studios Hollywood? DM Me on Instagram @thewhimsysoul or leave a comment below!
First, Stop by Ollivanders Wand Shop
Upon entering Hogsmeade, head right to Ollivanders Wand Shop!
The line to get in can get crazy long as the day goes on, so you'll want to beat the line. Inside the shop, you'll first get an interactive show where a witch or wizard helps a young kid from the audience get matched with his/her wand. Did I tear up a little? Totally.
It's a great way to start the day.
Interactive Wands Are Marked With Gold
After the show, you can wander the wand shop and look at all the character wands, which is really fun! Of course, all wands are for sale.
The ones that are equipped with the interactive bits are marked with gold on the box. If you're going to buy a wand, you might as well pay a bit extra for the special ones so you can use them around Hogsmeade!
Look For Gold Medallions On The Ground In Front Of Shop Windows
These mark the windows have you can use your magic wand on! You can flick and swish your wand to make something fun in the window happen, like move or jiggle.
Here's another tip – the motion displayed on the medallion is the motion to do with your wand. Not all spells work with the same gesture!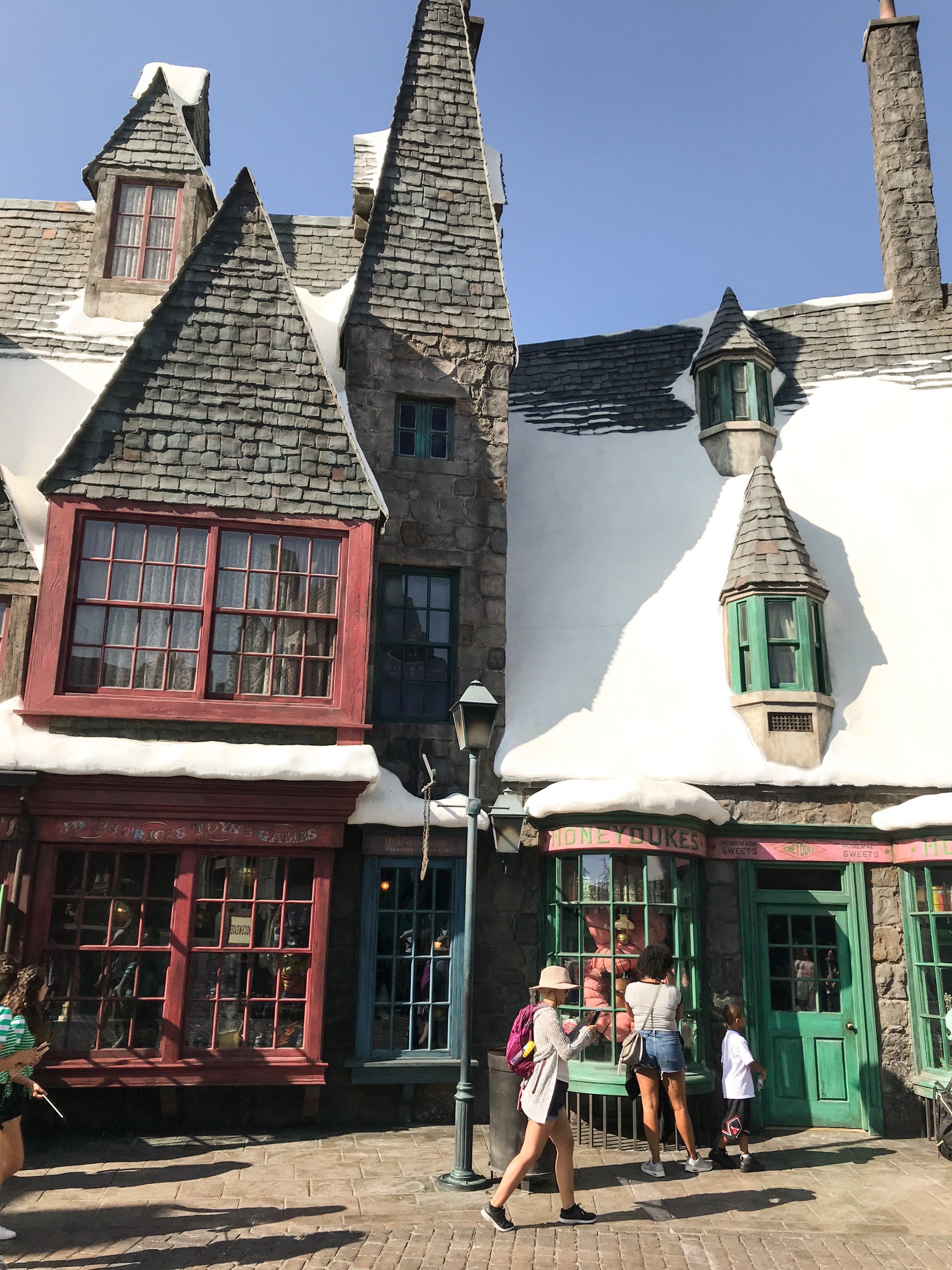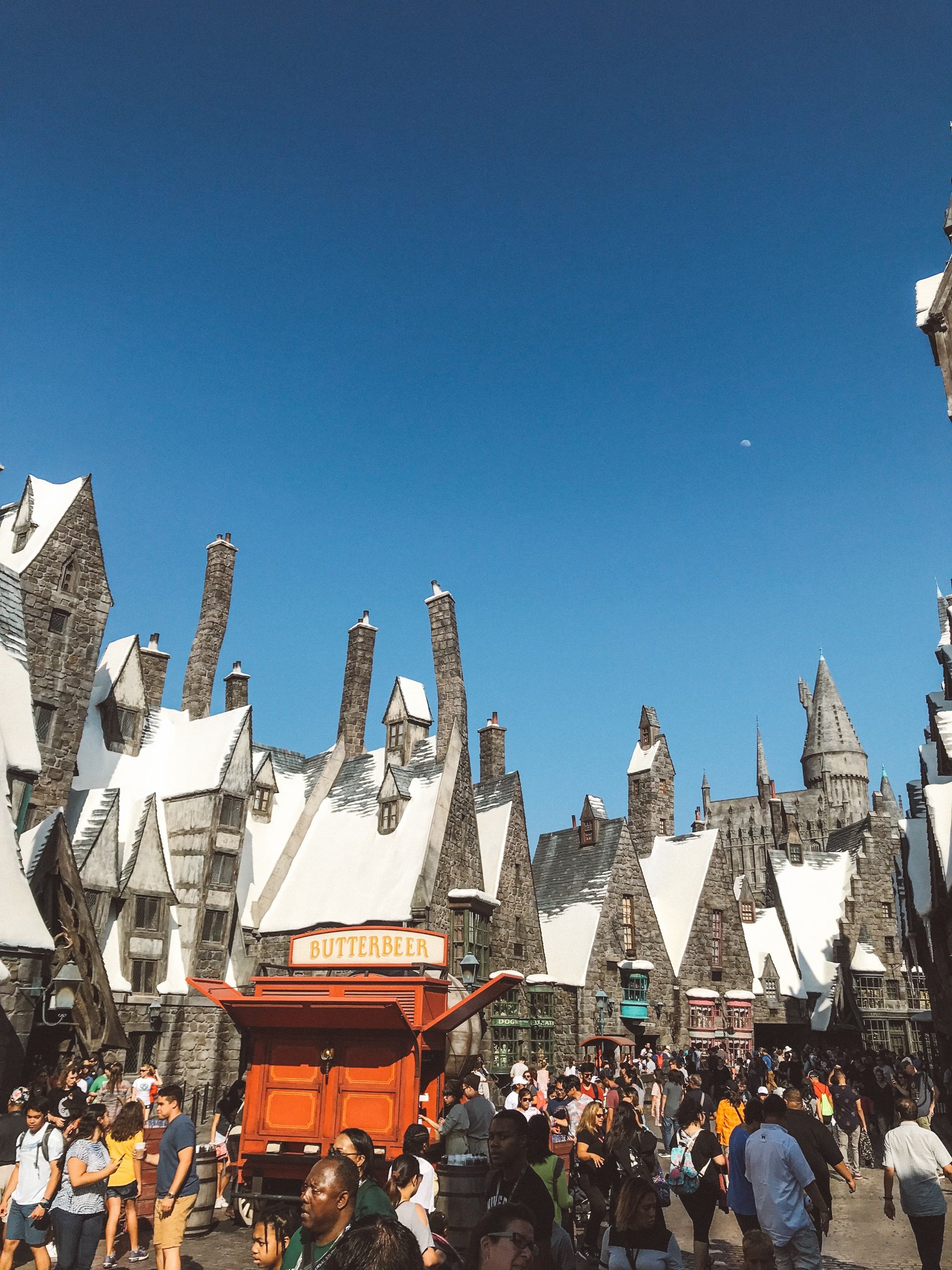 Take The Single Riders Line
This is my best tip, so if you stop reading halfway through the article, at least read this. The Single Rider line is available on most of the rides at Universal Studios. It's a separate line that allows you to basically skip right to the front.
The catch? You aren't guaranteed to sit with your friends/family and it's not guaranteed to be faster, but 95% of the time it's way faster.
A lot of the rides are 4 seats to a row or car, so when an odd number group of people are riding, someone from the Single Rider lines is matched to fill the car.
For example, Forbidden Journey ride inside the Hogwarts castle was 120 minutes (holy shit!! is really the only way to explain seeing that wait time.)
We took the Single Rider line and within 5 minutes we were riding. We didn't get to sit together, but who cares, it's not like we were talking to each other on the ride anyway. Never take the long line again my friends!
Pst: The Universal Express Pass Hollywood includes 'One-Time Express Access to each Ride, Attraction and Seated Show' at the varies parks. I think you can save money by using the single rider line hack instead but it's not for everyone all the time.
If you're trying to decide if the Universal Express Pass is worth it, there's a lot to consider (how often will you visit the park each year, how old are you kids, what your travel budget is, etc etc).
Use The Child Swap Room Rule Even If You Don't Have Kids
You'll see signs on each ride that are pointing to the "Child Swap Room." This feature is for parents, but can also be used for bag holders.
Let's say a kid doesn't want to ride a ride, but the parents do. Or the kid freaks out once they see the ride and don't' want to follow through. One parent can wait with the kid in the Child Swap room while the other rides.
They then switch places. This helps parents not have to wait in line all over again.
If you are in a group and have big bags or wand bags that can't get on a ride, someone can be the bag holder in the Child Swap room.
After everyone else rides the ride, they can take the bags and that bag holder can immediately jump on the ride without waiting.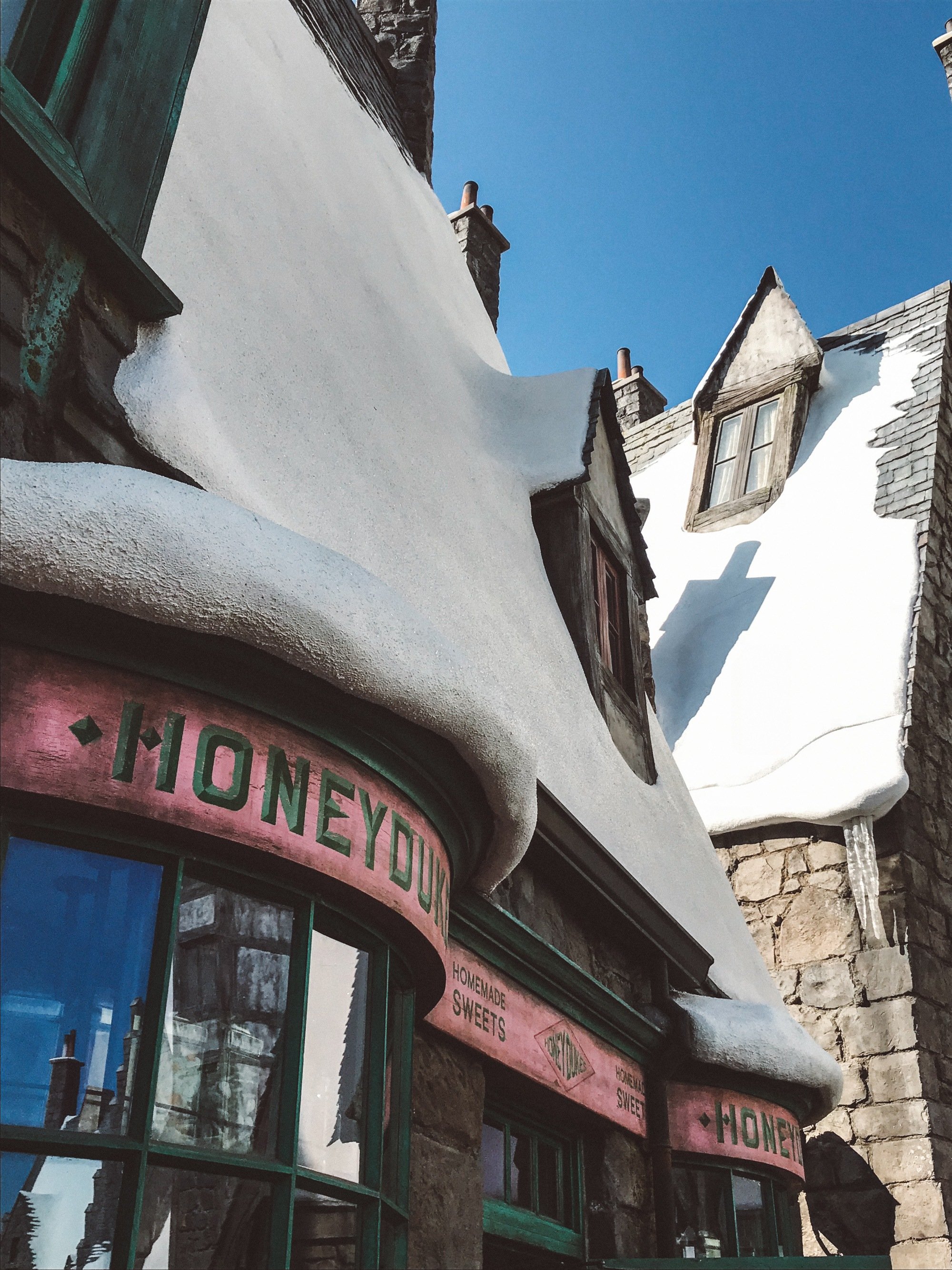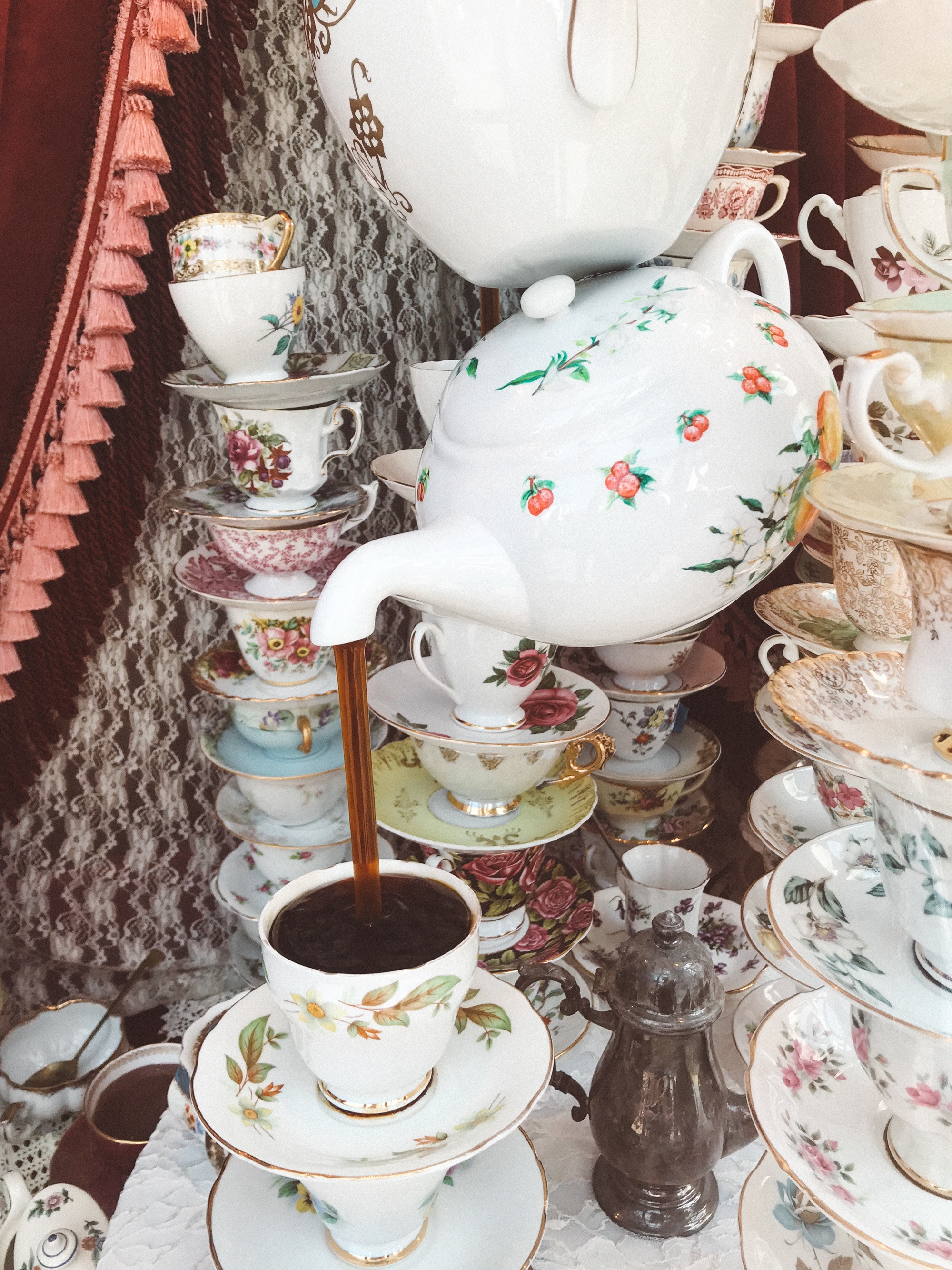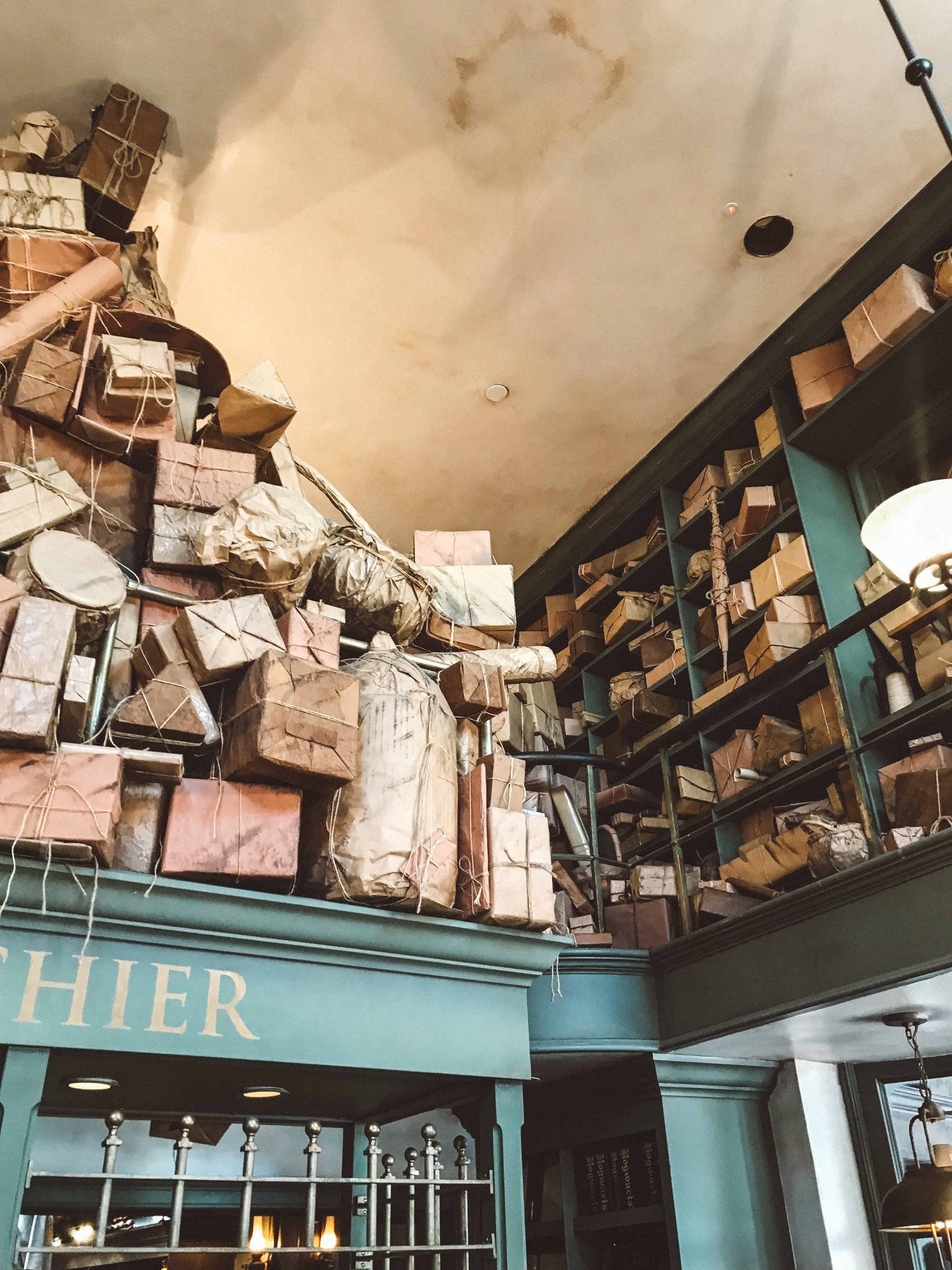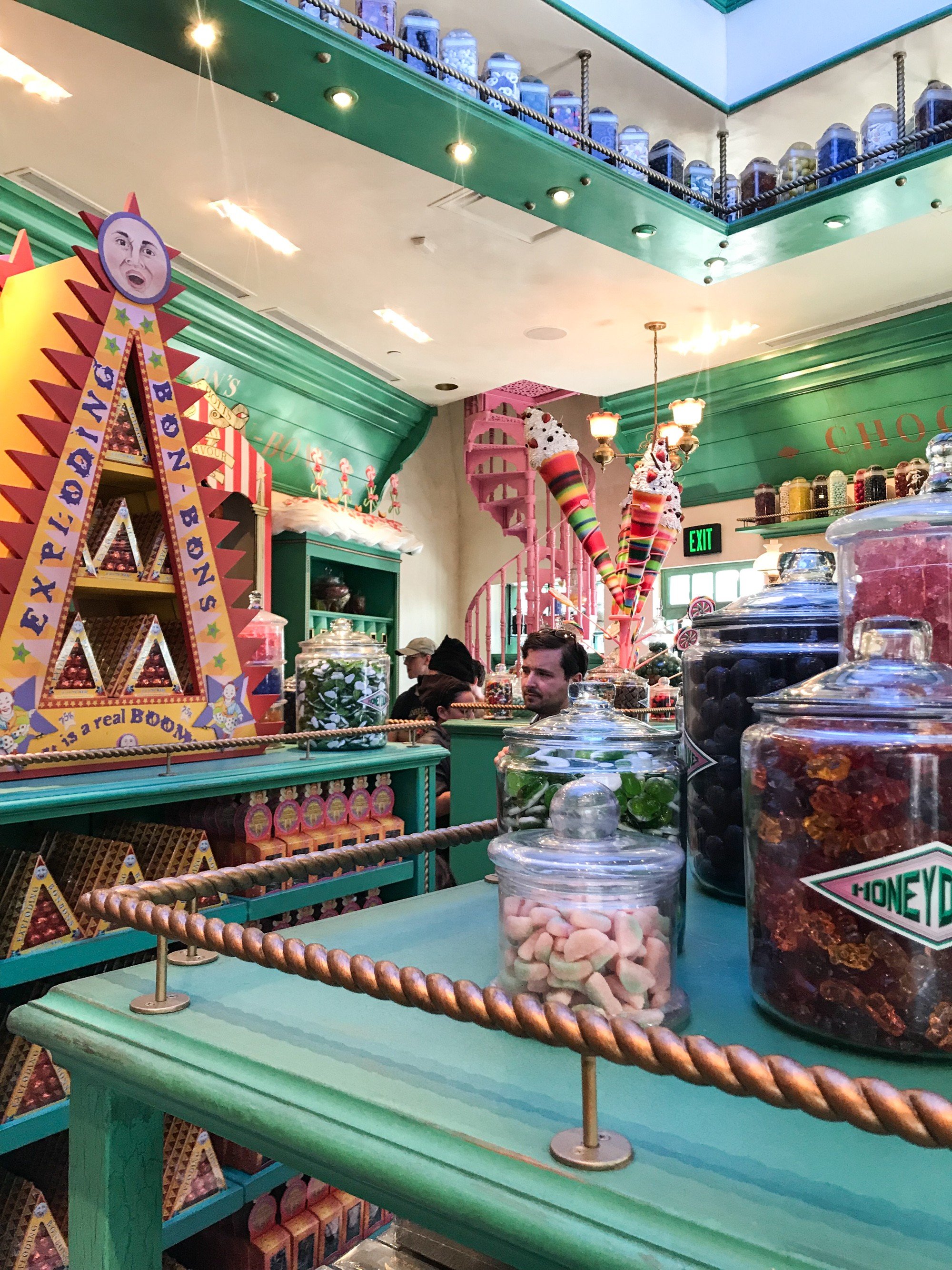 Try Butter Beer with Fire Whiskey
Need a little boost to your Butter Beer? Order a shot of Fire Whiskey at the Three Broomsticks and mix it in for a boozy Butter Beer! Also, the frozen Butter Beer is amazing on hot days.
Kwiki Mart Has Cheapest Water
Skip the Gili Water and instead pop over to Kwiki Mart in the Simpson World for the cheapest water. It's still like, $3.75 for a stupid bottle of water, but the water inside Harry Potter world is closer to $5.
Use The Drinking Fountains To Fill Up Your Waterbottle
There aren't many of them, but there are drinking fountains in various spots around Harry Potter World and Universal Studios.
Fill up your water bottle from here so you don't want to drop an entire paycheck on staying hydrated. The water fountain in Harry Potter world is right by Ollivanders and the bathrooms.
Arrive Early (Duh)
As you probably can figure out, there are fewer people and shorter wait times if you show up right when the park opens at 8am. If you have kids, haul em out early so you can start with the rides first.
Weekdays are best to visit for lack of crowds (duh)
Also a no-brainer! The weekends attract more visitors, so if you want to avoid crowds, plan a Tuesday or Wednesday visit.
The Bathrooms Are Marked "Public Convenience"
I walked by the bathrooms about 5 times before I realized they were hiding under a Britishy way of saying "restroom"
The entrance is right by Ollivanders in case you have a hard time finding it, too! The bathrooms are really fun because they blast Moaning Myrtle's voice inside!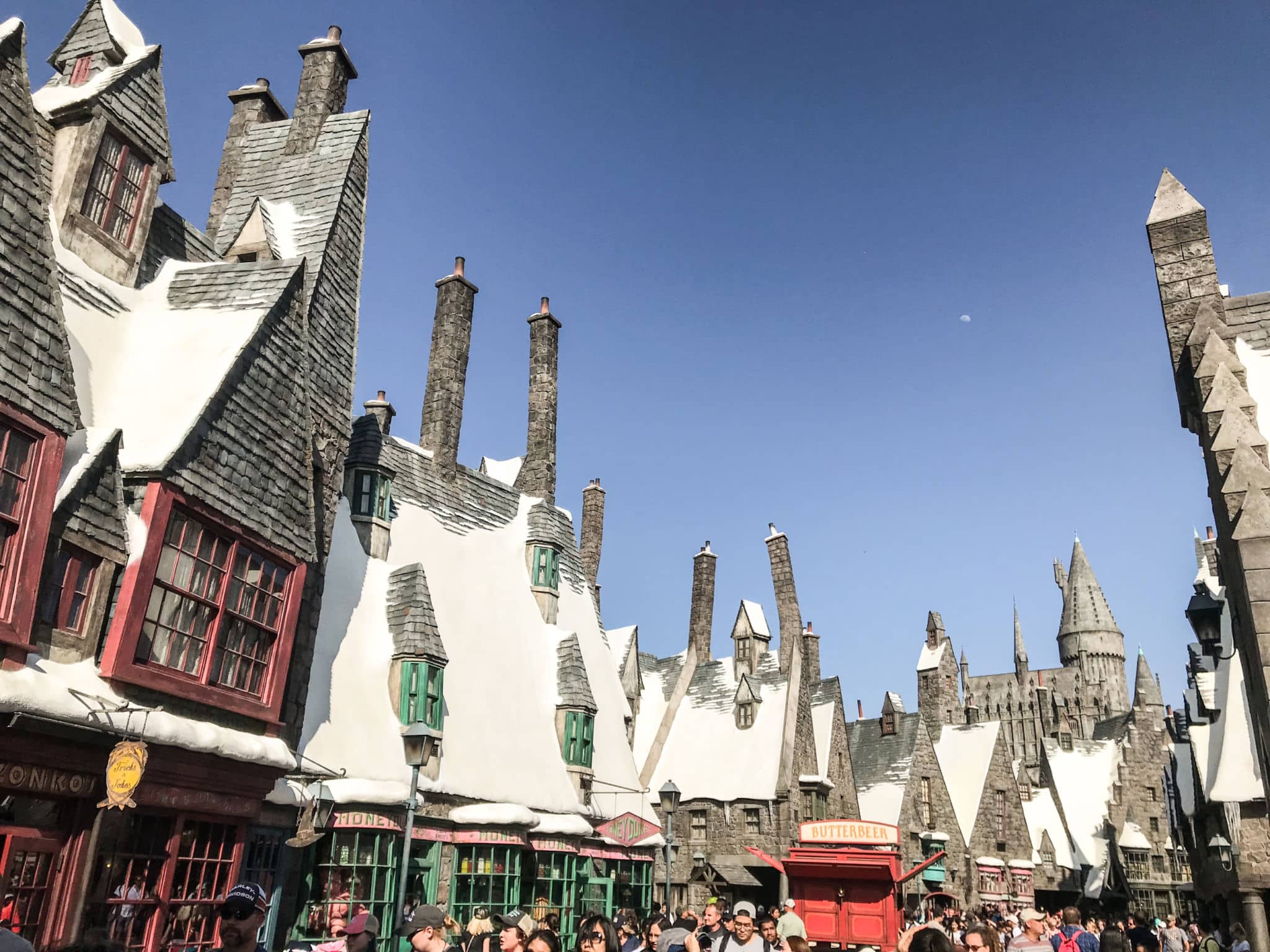 What To Wear To Wizarding World of Harry Potter
My friends and I had a lot of fun dressing up in Harry Potter theme clothing. I think next time, I want to go all out and wear robes, though!
Everyone comes to Universal Studios to nerd out and have fun, so don't feel awkward about dressing like a witch or wizard!
Some fun themed clothing to wear:




Harry Potter World Vlog
View this post on Instagram
I hope this helps you figure out how to do Harry Potter world in one day and learn all the amazing time saving and money-saving hacks. If you have any more hacks to add, leave a comment below so everyone can see!
Of course, if you have any questions, comment or shoot me a DM on Instagram @thewhimsysoul and I'll be happy to help!